As COVID-19 forced society into lockdown, almost every major motorsport championship made use of the progress made by racing games and simulators over the past couple of decades to stage genuine sporting contests virtually.
But while there's no reason simracing shouldn't continue to thrive well beyond the coronavirus era, with most real-world championships either having already returned to the track or preparing to do so, the pro racer virtual contests are about to take a back seat to the real thing.
And though simracing equivalents have been mooted as potential winter series, many of the tournaments run by the real-world championships will not become regular fixtures, or even return for a second edition.
The various virtual series differed in how seriously they were taken or meant to be taken, they were still sporting contests – and their respective victors deserve a place in racing history.
Formula 1 Virtual GPs
Champions (unofficial): George Russell, Lucas Blakeley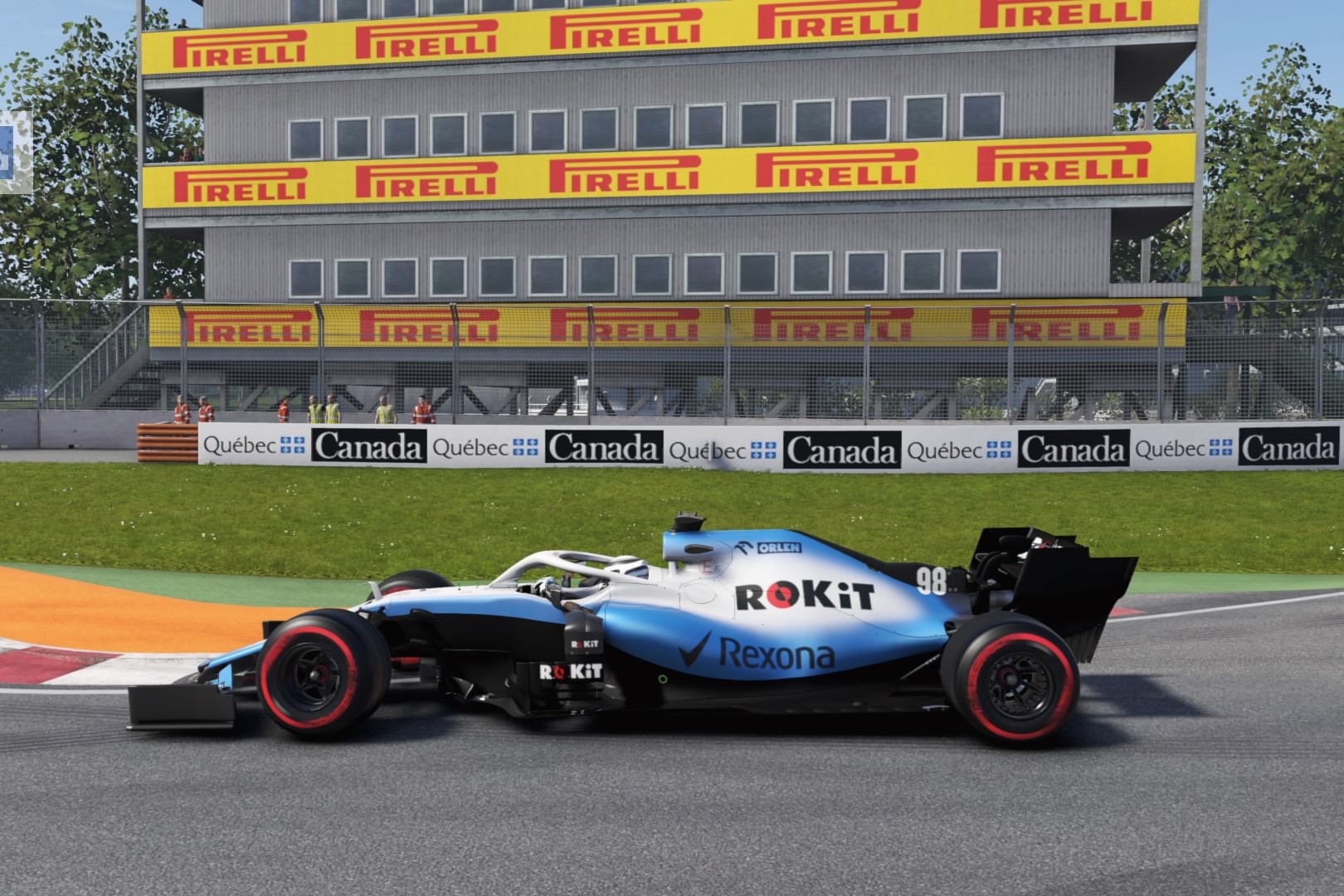 F1 held a total of eight replacement Virtual GP events, on dates that were initially due to host grands prix in the real world.
Current F1 drivers were seven of the eight events, with Williams driver George Russell emerging as the dominant force down the stretch as he capped off the series with four wins on the trot.
F1 had not set out to make the events into a full-on campaign, but crowned Russell the unofficial champion in the end, with he and Nicholas Latifi also contributing to an unofficial teams' title for Williams.
Alongside the Virtual GPs, F1 also ran Pro Exhibition Races for its F1 Esports drivers, with Racing Point man Blakeley topping the standings.
IndyCar
Champion (unofficial): Scott McLaughlin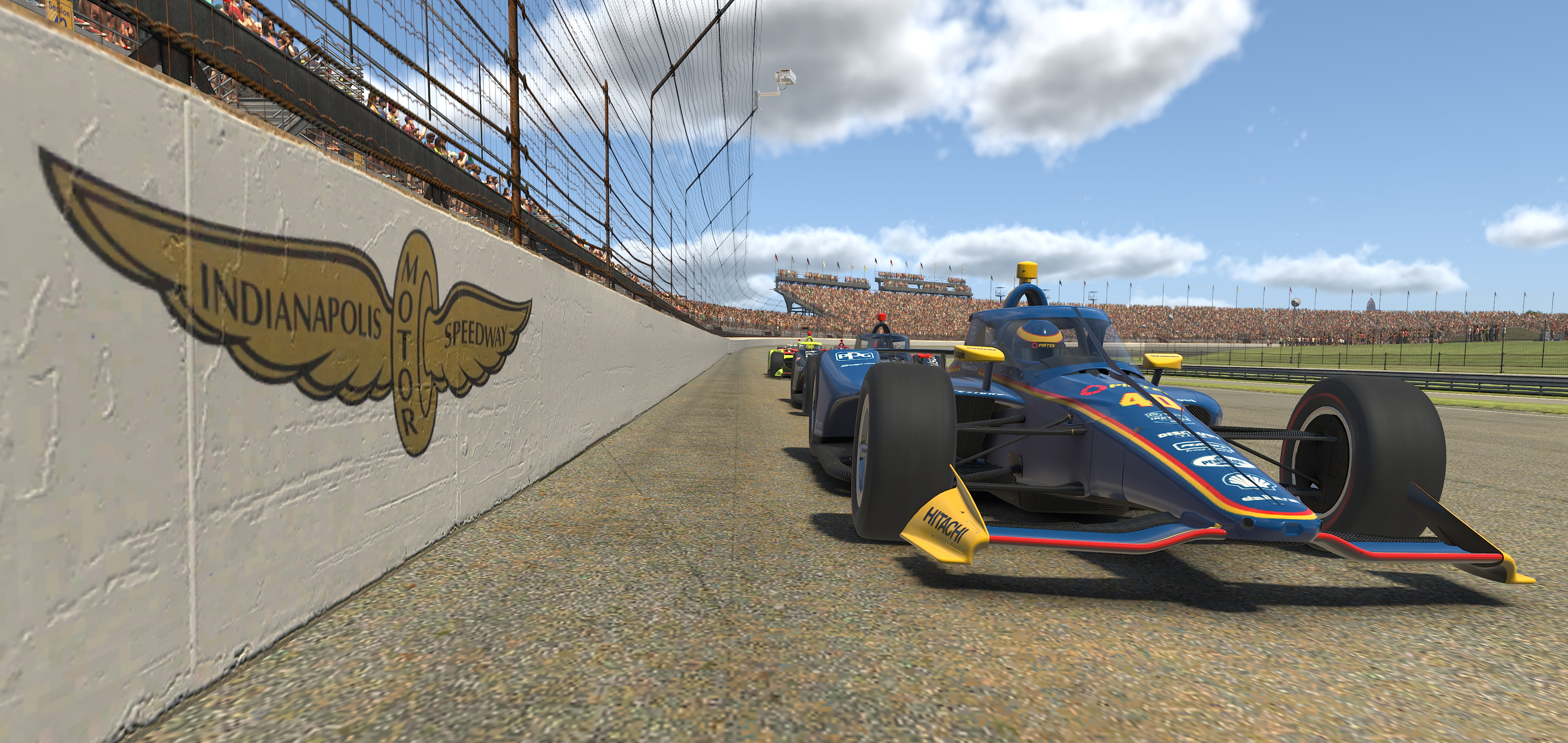 Penske Supercars driver Scott McLaughlin is in line for a real-life IndyCar outing (eventually), and became a permanent fixture in the series' six-round iRacing detour alongside all the championship regulars.
IndyCar made it clear it wouldn't award a title, but tallying up points under its real-life system left McLaughlin an obvious standout, aided by wins at Barber and Indianapolis.
The latter came in a controversial series finale, in which F1 guest Lando Norris – who had previously won on his online IndyCar debut at Austin – was taken out of the lead by Simon Pagenaud.
NASCAR
Champion (unofficial): Timmy Hill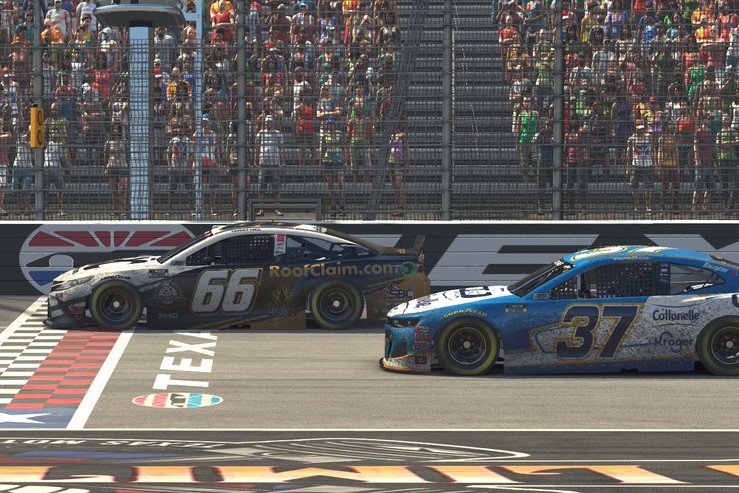 Real-life Cup series underdog Timmy Hill was the top performer across the seven NASCAR Pro Invitational Series races on iRacing.
Hill finished all but one of the seven races in the top three, albeit taking first place just once – at Texas.
The other wins went to Denny Hamlin, Alex Bowman and William Byron, the latter picking up a series-high three victories. Byron sat out the North Wilkesboro finale, but had already been behind Hill in the unofficial standings by that point.
Supercars
Champion: Shane van Gisbergen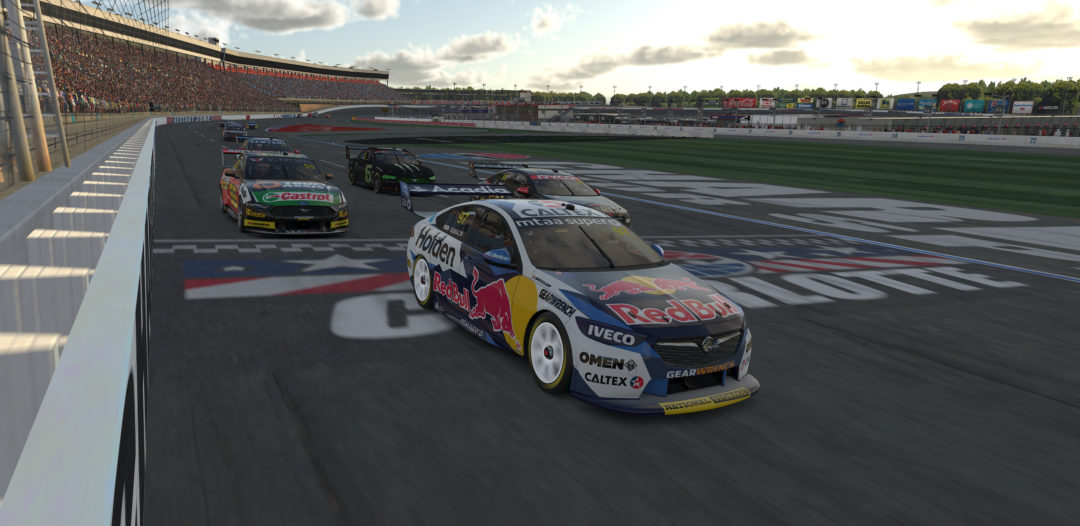 The Australian series set the gold standard when it came to virtual replacement series, nailing the balance between entertainment and competition in its iRacing-based championship, coming up with a superb, fairly eclectic calendar and attracting some big guest names.
McLaughlin, the Penske driver who has won the last two real-life Supercars titles, looked in good position to add to his virtual IndyCar successes for much of the campaign.
Yet in the end he relented to a charging Shane van Gisbergen, the 2016 series champion racking up win after win (a total of 14 in 31 races) to beat McLaughlin by nearly 200 points in the end.
The Race All-Star Series
Champions, season one: Erhan Jajovski (overall), Maximilian Gunther (pros)
Champions, season two: Jenson Button (Legends), Nicki Thiim (Pro Cup), Bono Huis (Sim Masters)
Champions, season three: Juan Pablo Montoya (Legends), Oliver Rowland (Pro Cup), Yuri Kasdorp (Sim Masters)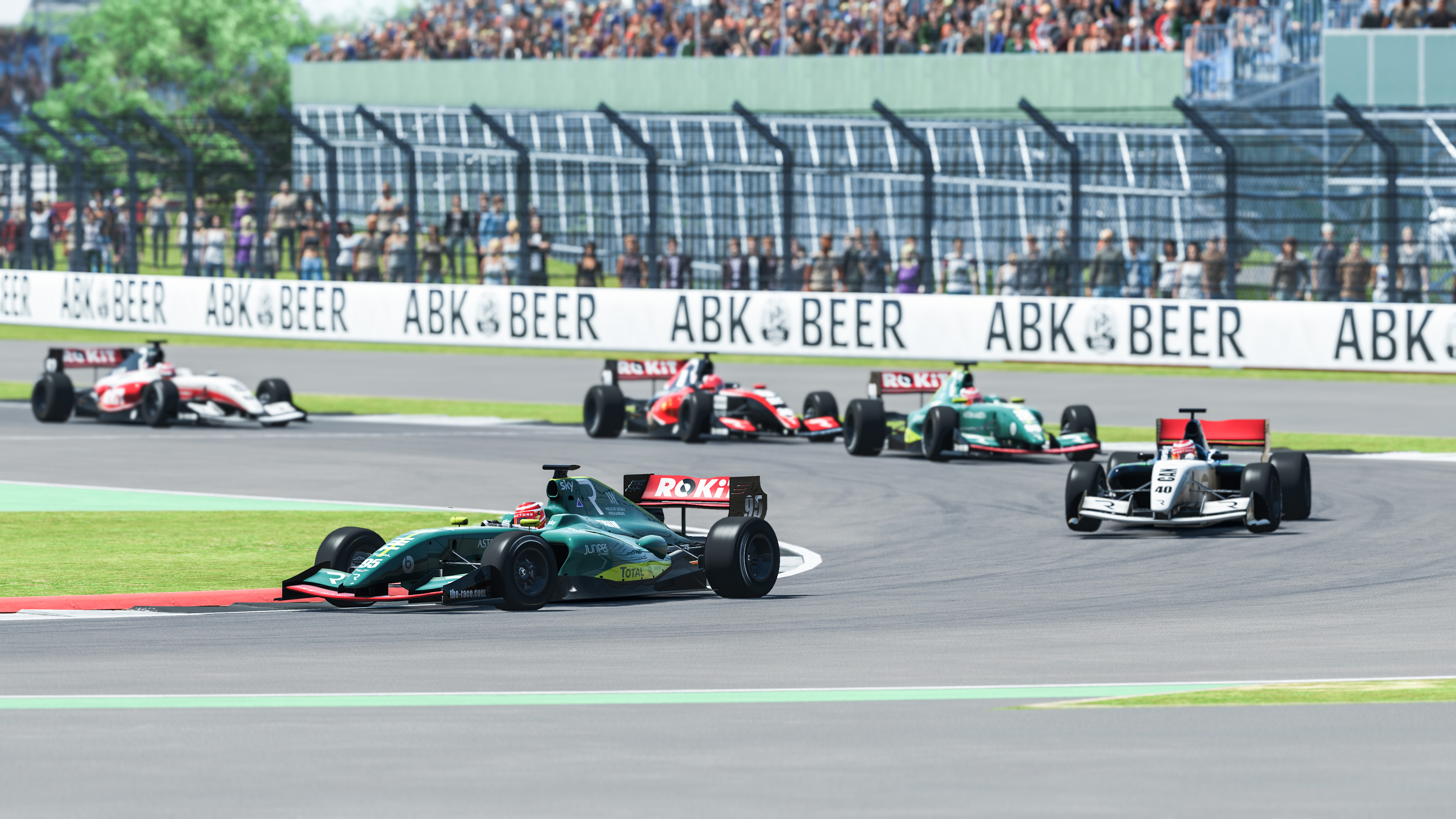 After a series of standalone events, the All-Star Series transitioned into a championship and crowned its first champion in Erhan Jajovski, who made it a clean sweep of the three-round mini-campaign and was added to Romain Grosjean's new simracing outfit shortly after securing the title. BMW Formula E racer Maximilian Gunther was the highest-placed pro and therefore won $30,000 for charity.
The second season expanded to five rounds and split the competition into three classes. F1 2009 champion Jenson Button saw off Emanuele Pirro and Jan Magnussen to win the Legends Trophy crown, while a technical issue heartbreak for Esteban Gutierrez allowed Nicki Thiim to bag the Pro Cup title (with his Aston Martin squad winning the teams' championship). The honours in the Sim Masters class went to Mercedes and its driver Bono Huis.
The third season was held under the 'Triple Crown' format, and crowned another trio of champions. After a decider crash for Fernando Alonso, Juan Pablo Montoya narrowly saw off David Brabham to win the Legends title, while Nissan Formula E driver Oliver Rowland denied Agustin Canapino in the Pro Cup and Yuri Kasdorp stayed out of trouble to ultimately take the simracer crown by a substantial margin.
Formula E Race at Home Challenge
Champions: Stoffel Vandoorne, Kevin Siggy (Challenge Grid)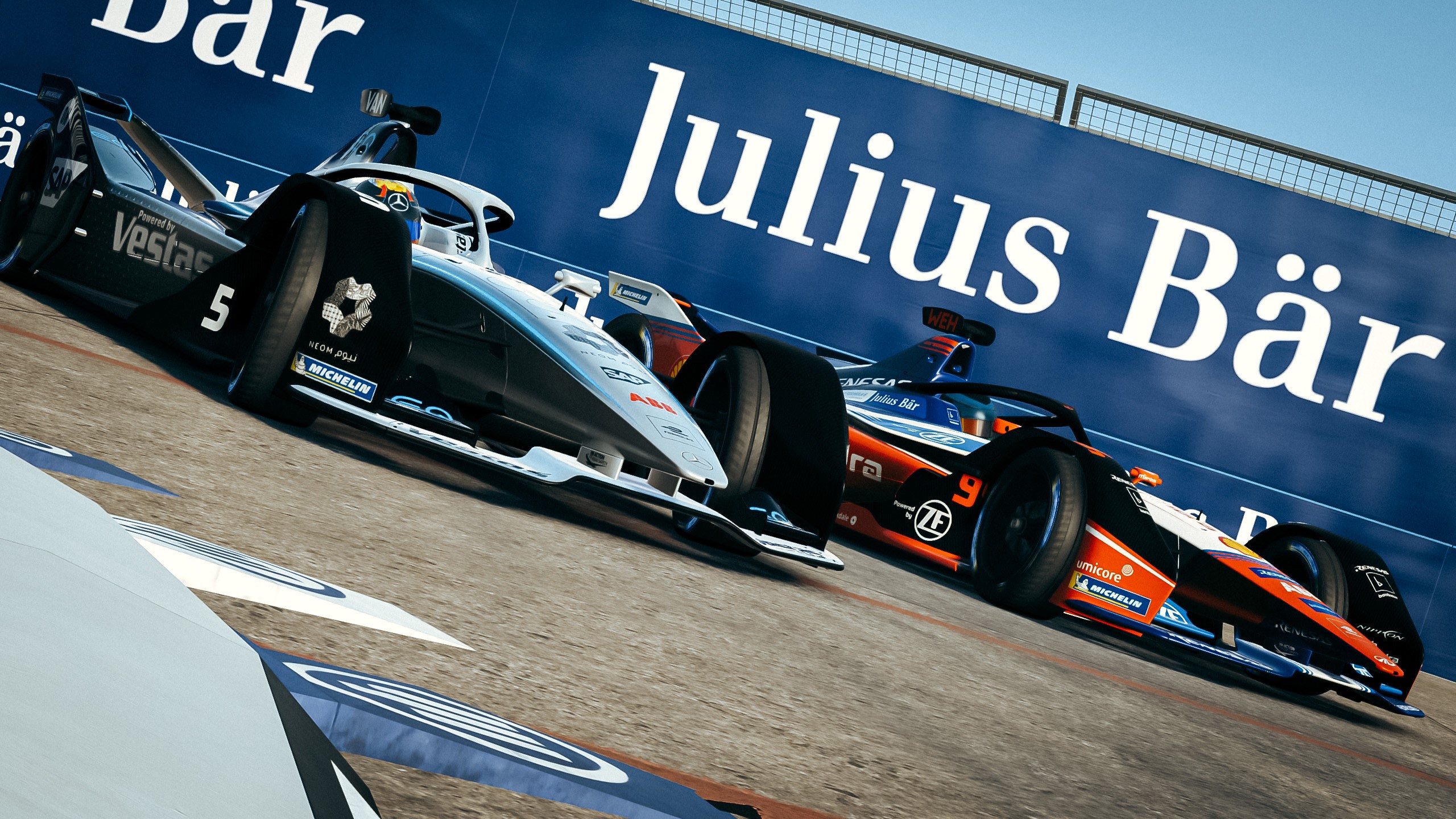 Daniel Abt's ringer prank and his subsequent sacking by Audi will go down as the defining moment of Formula E's virtual series, but its title fight was thoroughly engrossing, with Stoffel Vandoorne, Pascal Wehrlein and Guenther emerging as the standout competitors.
Guenther had won the first two races, but lost his early advantage and began to noticeably run out of luck over the rest of the schedule, leaving Wehrlein and Vandoorne as the two contenders heading into the decider.
And after Vandoorne was nudged into Wehrlein early in the finale by Sebastien Buemi, the Mercedes FE driver – who was earlier in the calendar denied an extremely likely win due to a clash with Abt's simracer ringer – capitalised to snatch the title.
For the luckless Wehrlein, this was his final appearance in Mahindra colours, as he announced his exit from the team the very next day and is now headed for the Porsche squad.
BMW i Andretti representative Kevin Siggy was a dominant force in the companion Challenge Grid events, and saw off fellow simracers in a winner-take-all finale to bag an FE test drive as the prize.
MotoGP Virtual Races
Champion (unofficial): Alex Marquez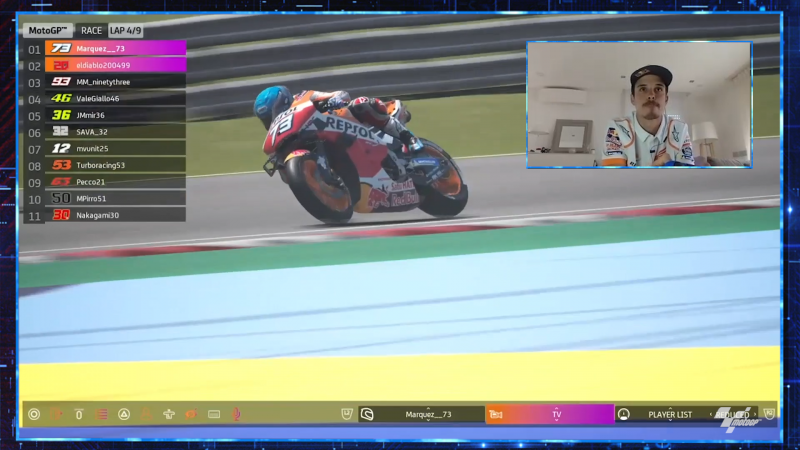 Alex Marquez's unofficial title in the series that began as #StayAtHomeGP is probably scant consolation for the fact he appears to have lost his factory Honda ride for 2021 before having even started a race in 2020 – but it's an achievement nonetheless.
Marquez, Pramac's Francesco Bagnaia and Yamaha's Maverick Vinales each posted a first-, second- and third-place finish during the first three races of the series, held on first the 2019 and then the 2020 official MotoGP video game.
But Marquez's win in the fourth round was enough to leave him with an unofficial points lead that proved unassailable, even as he sat out the finale at Silverstone – won by debutant Jorge Lorenzo.
The only two riders who contested all five races were Bagnaia and Fabio Quartararo, placing second and fourth either side of Vinales in the unofficial standings, with Alex Marquez's MotoGP-dominating brother Marc competing the top five.
BRDC British F3
Champion: Nico Varrone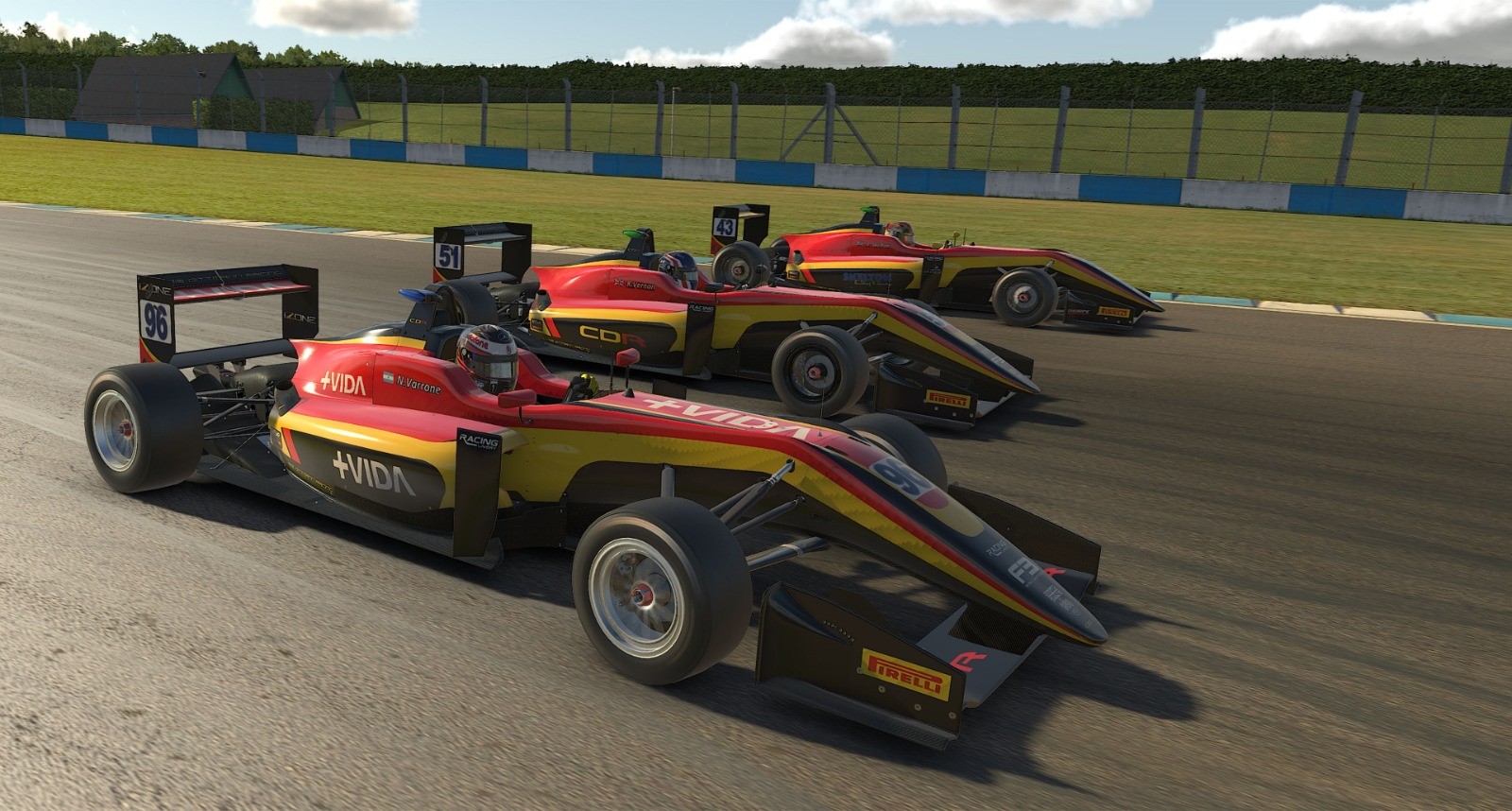 Argentinian racer Nico Varrone won the BRDC British F3 replacement series on iRacing, made up of five double-header rounds.
Varrone, a race winner in a part-time British F3 campaign last year, is due to link up with Chris Dittmann Racing for a full campaign in the series in 2020 – and represented the team in the virtual competition.
He sealed the title with his fourth win, which came in the penultimate race of the season at Donington.
British F4 iRacing Trophy
Champion: Chris Lulham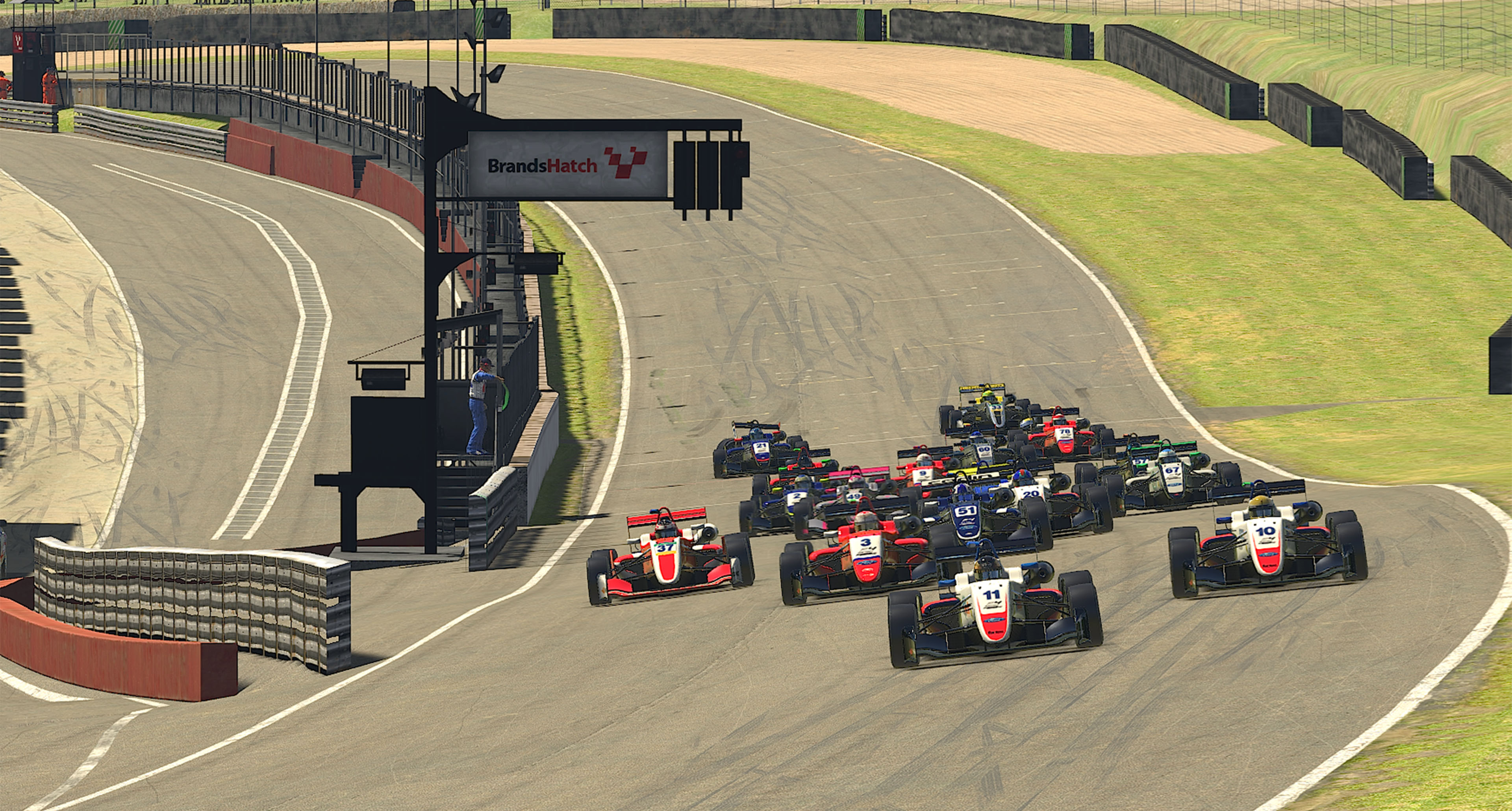 Free entry to one round of the real-life 2020 British F4 season was put up as reward for winning its seven-round virtual series in Dallara F3 machinery.
Luke Browning topped qualifying in each of the seven rounds, but arrived into the Brands Hatch finale with a 14-point deficit to Chris Lulham and surrendered his title aspirations as he went off in the reverse-grid finale – which Lulham won.
Both drivers represented Fortec, with Browning confirmed as part of its real-life full-season line-up for 2020, whereas Lulham's exact programme is still unclear.
Road to Indy eSeries
Champion, first season: Phillippe Denes
Champion, second season: Phillippe Denes
The IndyCar-supporting Road to Indy ladder of championships has already managed to fit in a pair of title contests in the virtual world since the start of the season, and Phillippe Denes won both.
Denes won three of the five races in the opening campaign to see off the challenges of Eduardo Barrichello (son of ex-F1 driver Rubens) and Braden Eves.
He then triumphed in the 10-race follow-up too, edging nearest rival Andre Castro by 50 points in the final standings.
Denes was 11th in the Indy Pro 2000 series, the middle tier of the Road to Indy, last year, and is continuing in the championship this year, having switched to the established RP Motorsport outfit.
IMSA
Champion: Bruno Spengler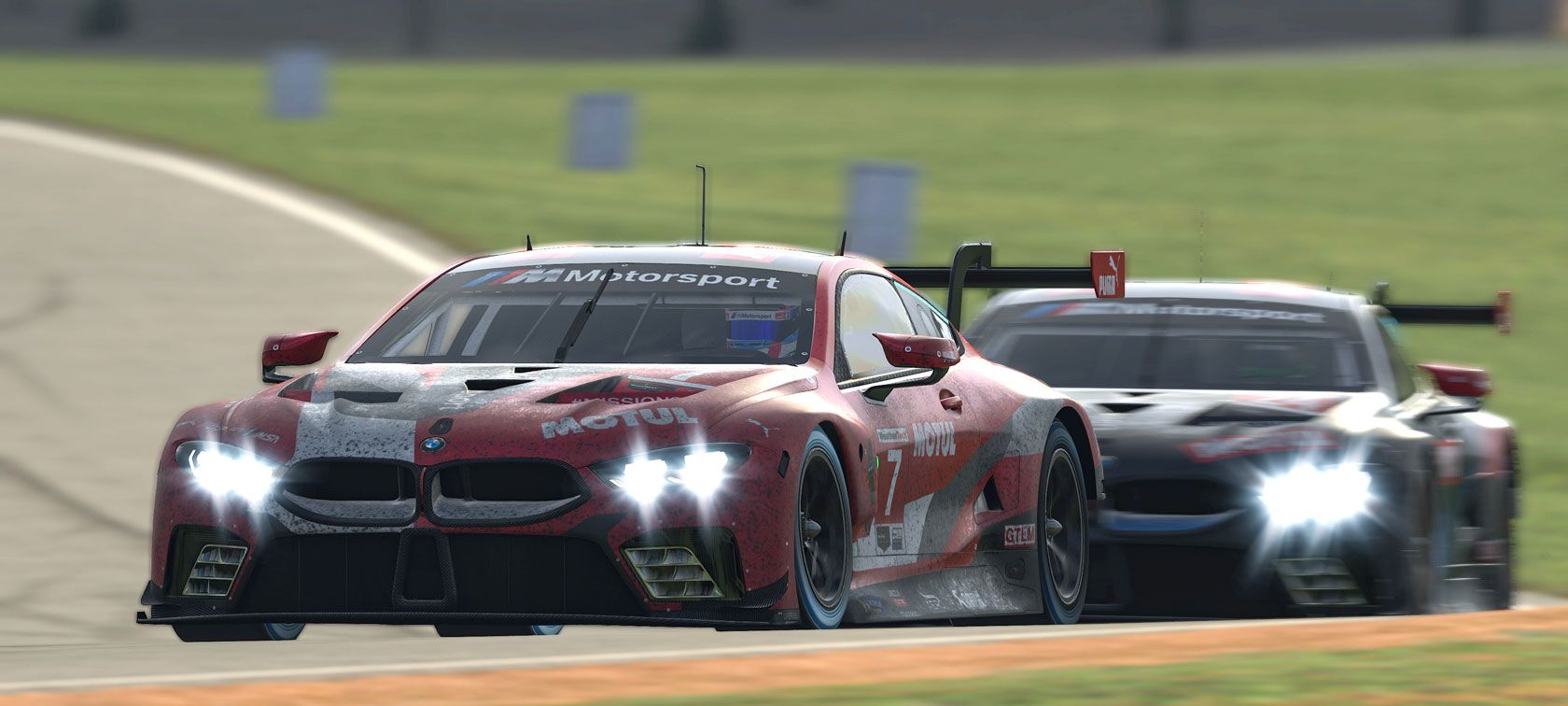 One-time DTM champion Bruno Spengler saw off fellow BMW factory driver Nicky Catsburg by six points to win the IMSA iRacing Pro Invitational series.
Spengler won the first two races at Sebring and Laguna Seca, and though he only collected one podium in the four remaining rounds, that initial cushion proved enough to secure the title.
This was despite a big collision with a spinning Ford in the finale at Watkins Glen, which sent Spengler airborne and cost him a lap – but though he only recovered to a 14th-place finish, Catsburg needed to win to snatch the championship and couldn't pull it off.
Shinya Michimi made up the top three in the championship, with Shane van Gisbergen a close fourth. But the Kiwi would've been a surefire title contender had he not missed the Sebring opener.
Esports WTCR
Champion: Gergo Baldi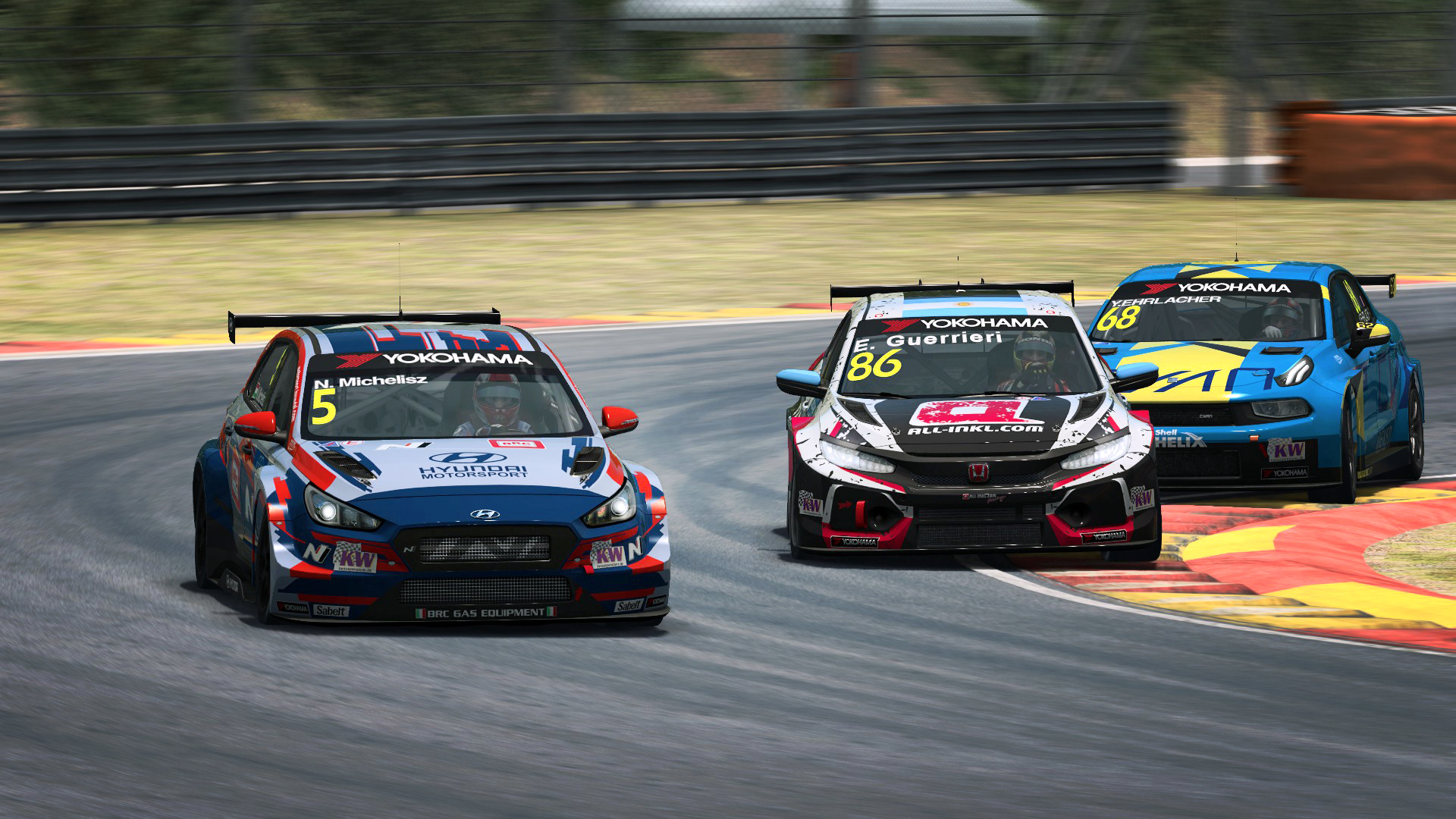 The World Touring Car Cup's initial lockdown esports offering was largely dominated by simracers, and won by Hungarian driver Baldi, who had been its simracing champion the year prior.
Three wins in eight races propelled Baldi to this crown, as he saw off nearest rival Moritz Lohner.
Pro drivers were not completely outclassed however, with 2019 WTCR runner-up Esteban Guerrieri proving competitive and capping off a strong campaign with a reverse-grid win in the finale.
Subaru iRX All-Star Invitational
Champion: Mitchell deJong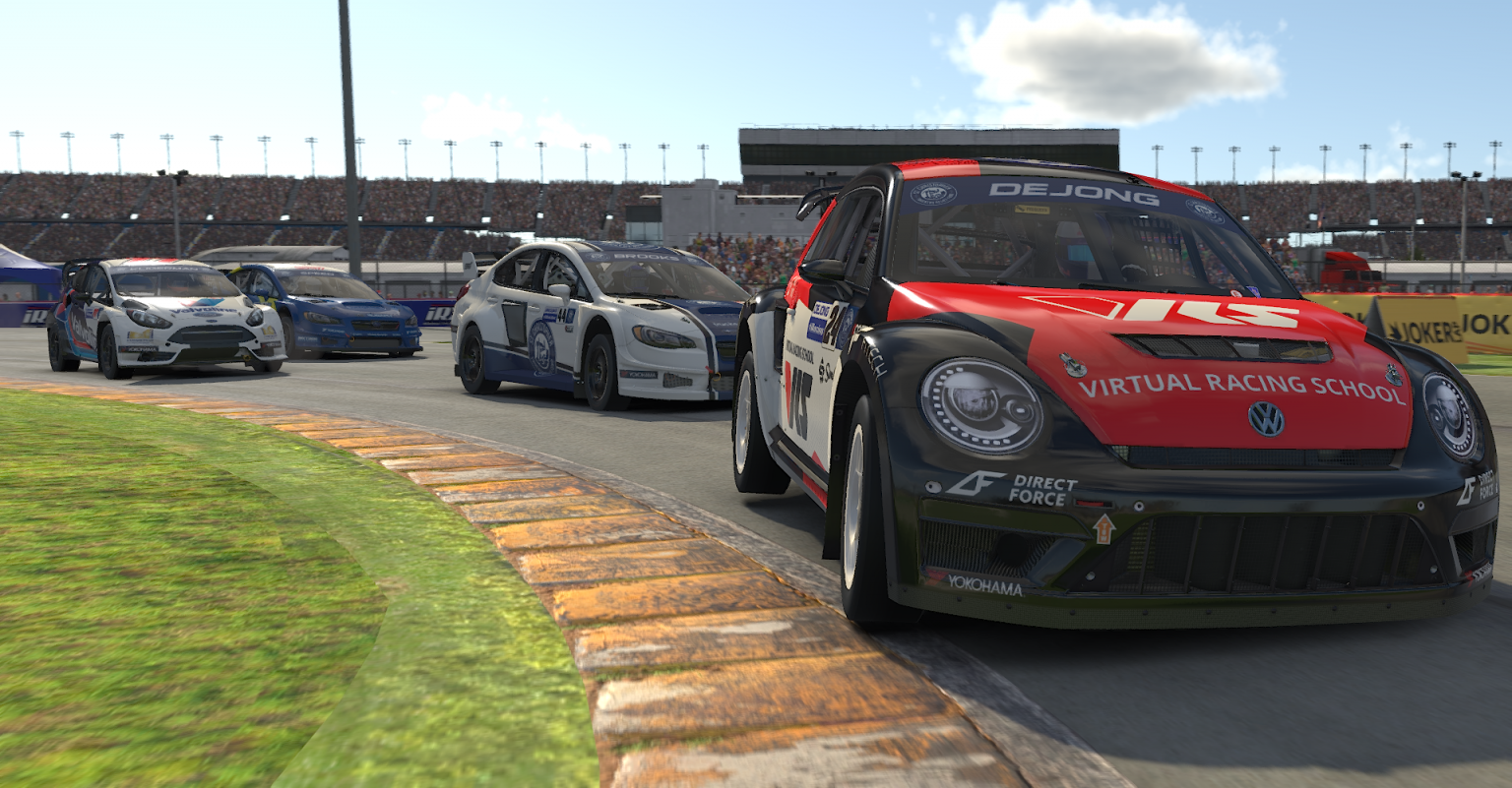 The iRacing-based, Subaru-backed rallycross series comprised five rounds and featured a regular cast of RX specialists and IndyCar drivers, alongside the likes of World Rally Championship driver Craig Breen and NASCAR's Greg Biffle.
Breen placed fourth in the standings but with only half the points of runaway leader deJong, with Williams Esports driver Sami-Matti Trogen and ex-F1 driver Scott Speed – a multiple rallycross champion in the United States – slotting in between the pair in the standings.
DeJong's title came as little surprise, the California native being a past champion in Global Rallycross Lites and RallyX on Ice, but also a world champion in iRacing's rallycross discipline.
Velocity Racing Development International F4 Series
Champion: Dino Beganovic
The iRacing-based series, organised by F3 Americas and US F4 outfit Velocity, spanned 12 races in March and rotated Dallara F3, Formula Renault and Pro Mazda machinery.
Lots of drivers signed on to race in various F4 categories in 2020 took part, and a Ferrari junior emerged victorious.
Beganovic won four races en route to the title, clinching the crown in the penultimate race.
There were also four wins for Zak O'Sullivan, three for his British F4 peer Luke Browning and a sole win for new Red Bull Junior Team recruit Jak Crawford.
SRO E-Sport GT Series
Champions: Louis Deletraz (Pro), Jesus Sicilia (Silver)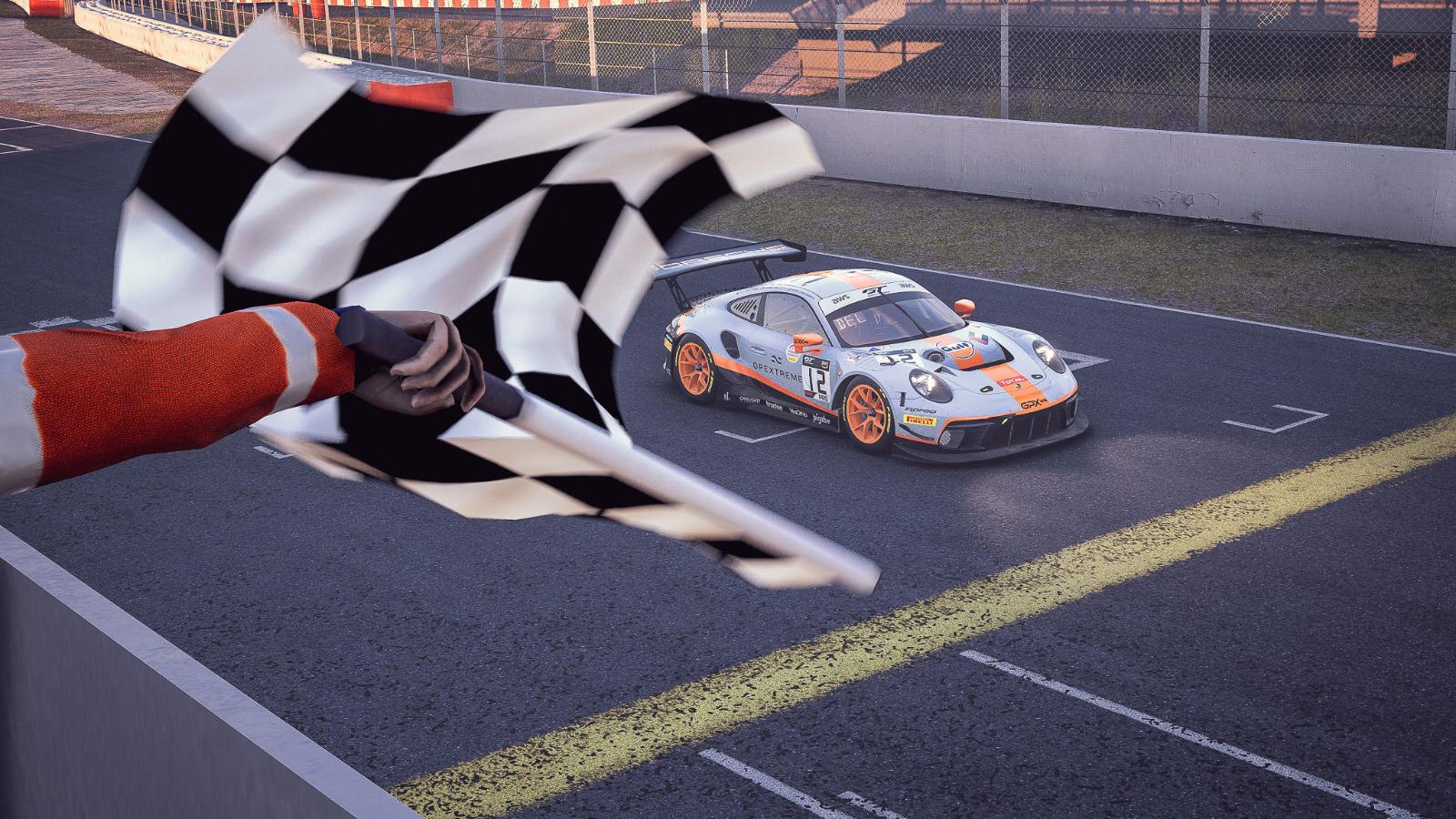 GT World Challenge organiser SRO put on a five-round esports series in Assetto Corsa Competitizione, with a Pro class for professional racing drivers and a Silver category for simracers.
Haas F1 reserve Louis Deletraz, driving a Porsche, saw off McLaren driver Ben Barnicoat to clinch the title, picking up a single win at Barcelona along the way.
In the Silver class, Triple A Esports driver Jesus Sicilia won the Kyalami finale in the rain to move up from fifth in the standings and snatch the championship honours.
Virtual F2
Champion: Arthur Leclerc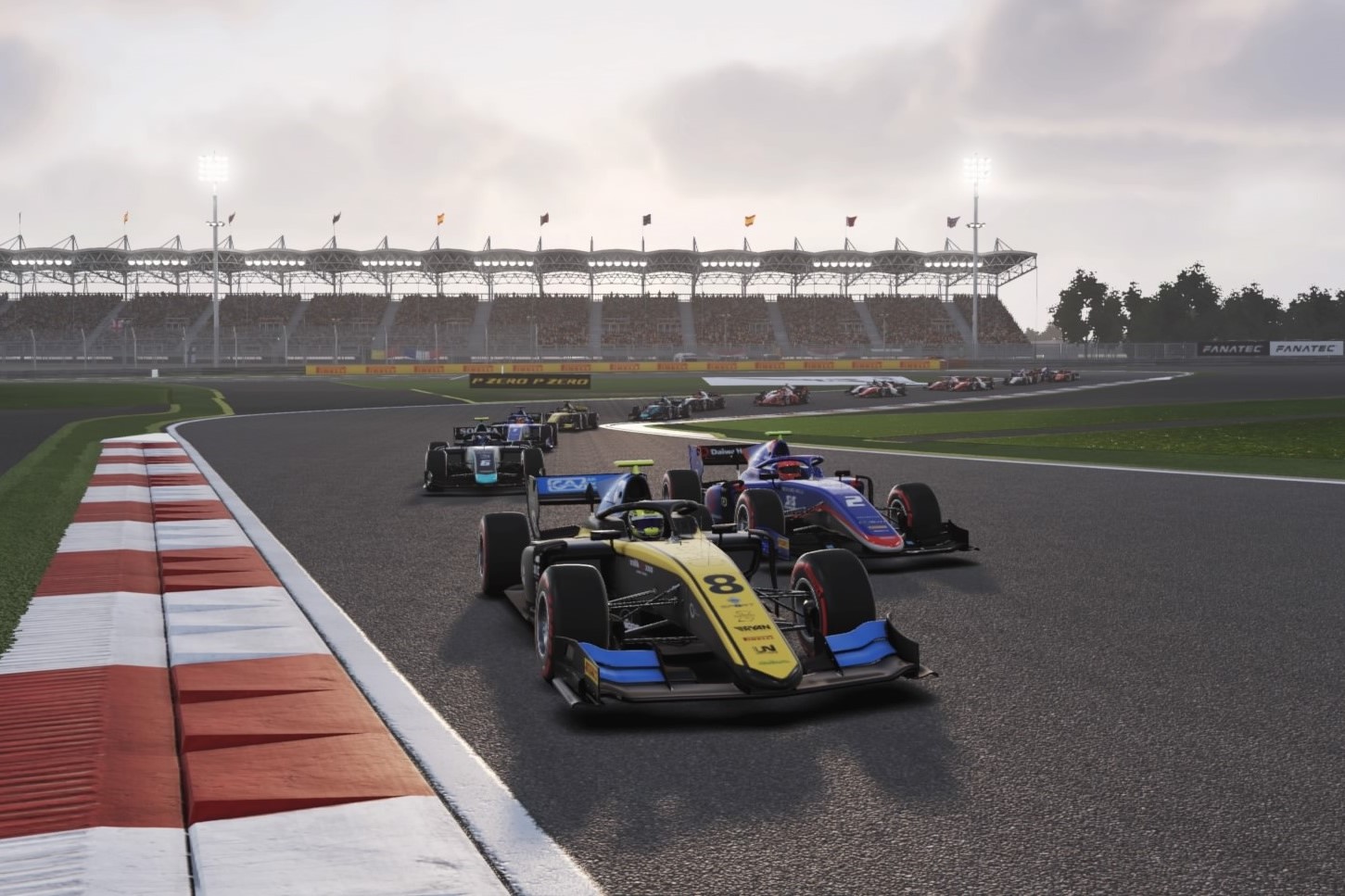 Louis Deletraz has a claim at being the standout Virtual F2/F3 driver as well, having outscored everyone when it comes to race finishes only across the eight-race competition.
However, while Deletraz edged Arthur Leclerc 90 points to 86 in those calculations, Leclerc edges ahead when bonus points for pole positions and fastest laps are taken into account.
Ferrari-backed Prema driver Leclerc, who will race in the Formula Regional European Championship, swept the Bahrain opener in spectacular style – and while (much like with his brother Charles in Virtual F1) he couldn't recapture similar glories later on in the season, he still scored enough to emerge as the unofficial champion.
The teams' title went to Leclerc's Prema team, which was also represented by Renault junior Oscar Piastri, Sebastian Montoya and Frederik Vesti.
Formula Renault Esport Series
Champion: Cem Bolukbasi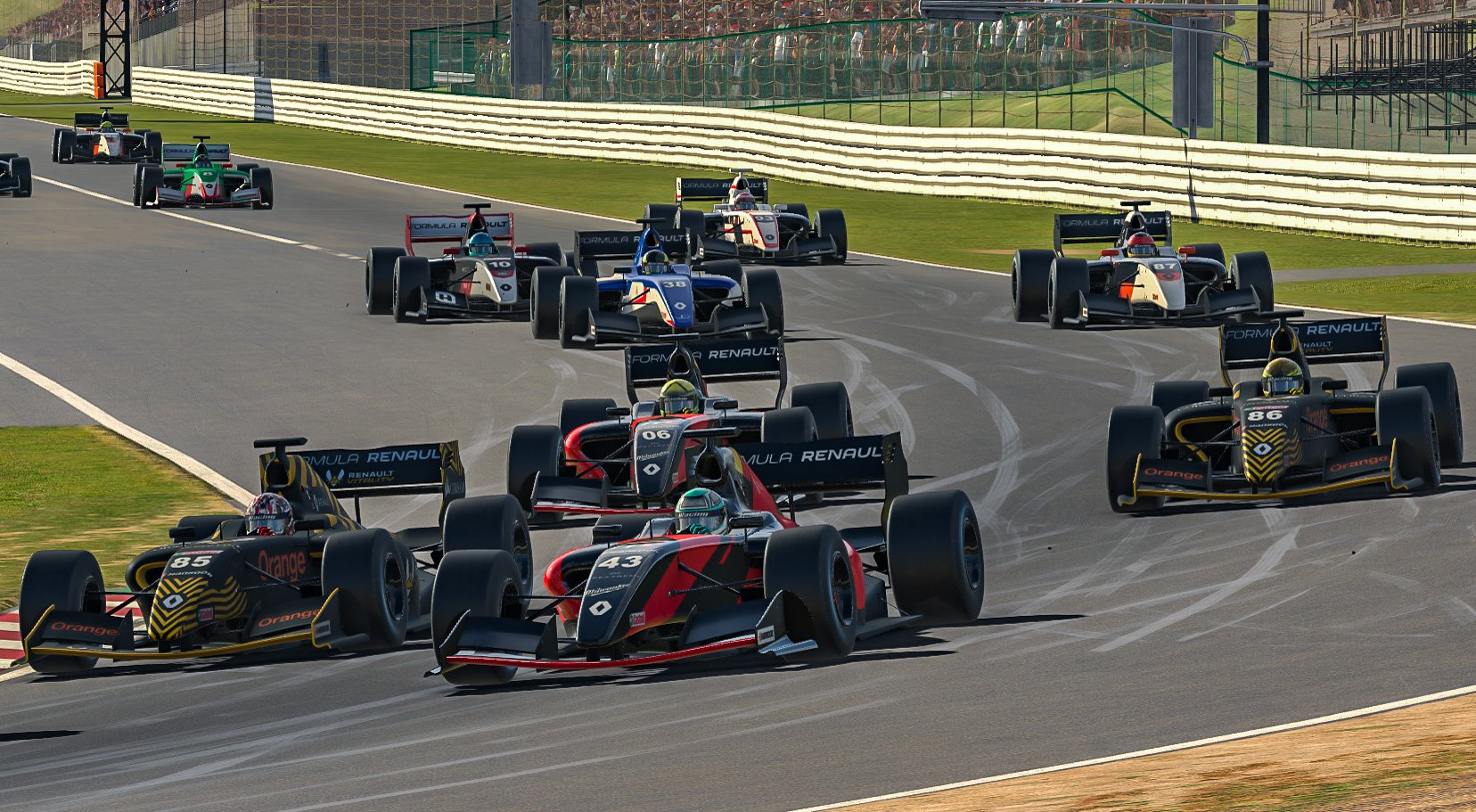 Formula Renault Eurocup's online equivalent featured not only regulars from the series, but also guests from other categories and established simracers – and it's one of the latter who ultimately emerged victorious.
However, F1 Esports regular Bolukbasi – who actually had a real-life Eurocup outing with M2 Competition last year – was made to work hard for the trophy by ex-Renault F1 junior Victor Martins.
Martins and Bolubasi went into the final race of the championship level on points, and Martins actually got the jump on his pole-sitting rival at the start – only to suffer a bizarre spin that left Bolukbasi free to bring home the virtual silverware.
Bolukbasi will compete in the GT4 European Series this year, while Martins will enter a third Eurocup season as a likely title favourite – having finished fifth as a rookie and runner-up as a sophomore.
BRDC Esports Championship
Champion: Johnathan Hoggard
BRDC British F3 runner-up Johnathan Hoggard won three races in the five-race series organised, which was enough to secure him the crown with an event to spare.
The other two race winners in the campaign were Nissan Formula E driver Oliver Rowland and British GT race Sandy Mitchell, the latter seeing off the DTM's Ed Jones in a photo finish in the Interlagos finale.
Rowland finished runner-up in the standings.
Porsche Mobil 1 Supercup Virtual Edition
Champion: Larry ten Voorde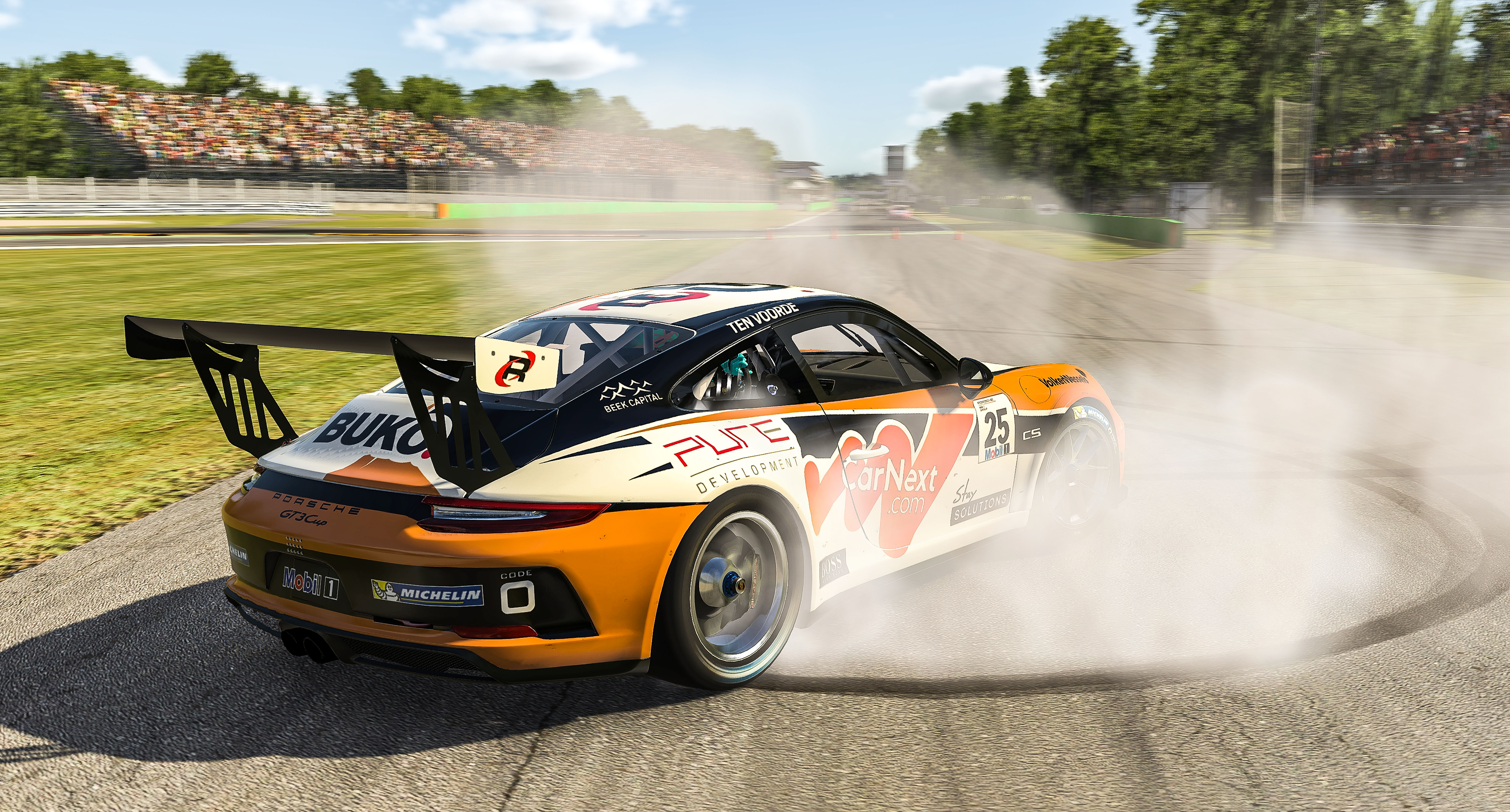 iRacing already hosts a high-prestige Porsche tournament for simracers, but has also put on an eight-race competition for real-life Supercup drivers.
The title in this one went down to Larry ten Voorde and Ayhancan Guven, both avid simracers but also race winners in the real-world Supercup.
Ultimately, ten Voorde swept the Monza finale to add this title to his simracing CV, which already included a win in the iRacing Bathurst 12 Hour in February with Team Redline.
Kokoro Invitational Series
Champion: Richard Verschoor
Reigning Macau GP champion and former Red Bull F1 junior Richard Verschoor edged Frederik Vesti by six points to claim the title in the four-round Kokoro Invitational Series, held in Dallara F3 machinery among racers from various junior single-seater categories.
Vesti had entered the final round at Silverstone ahead of Verschoor in the standings, but lost out to Verschoor in a close duel for victory in the opening race before being eliminated from contention right after the start in the reverse-grid finale – which opened the door to Verschoor's title.
The two drivers are both signed on to compete in F1 support series FIA F3 this season, with Verschoor lining up for MP Motorsport and Vesti turning out for reigning champion Prema.
Team Redline's Real Racers Never Quit
Champion: Max Verstappen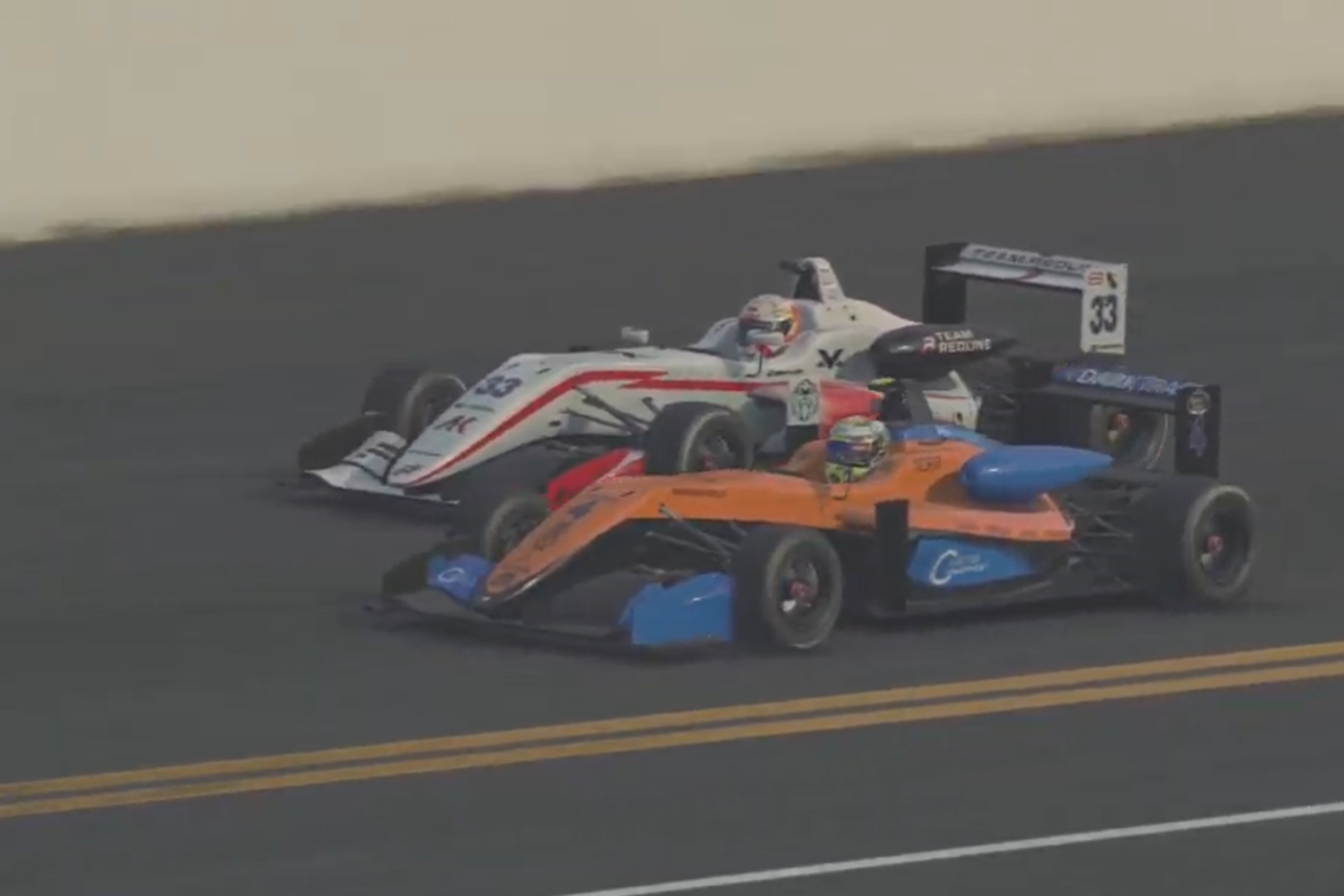 Redline's pro driver series gathered a truly impressive grid for its 12-race pro driver series, held on iRacing and using a wide variety of machines.
Current F1 drivers Max Verstappen and Lando Norris – both affiliated with Redline – headlined the entry list, and the former won six races en route to the title.
Two-time ADAC GT Masters champion Kelvin van der Linde was Verstappen's closest rival, racking up five wins of his own, while Norris triumphed in the remaining race – albeit only after a post-race penalty for on-the-road winner Guven.
Isolation eRacing Series
Champion, first season: Felipe Drugovich
Champion, second season: Muhammad Ibrahim
The WH Sports-organised Dallara F3 contest has put on a pair of championship seasons during the lockdown, with the second of them televised on UK broadcaster BT Sport. Both campaigns attracted an eclectic grid.
Lamborghini racer Ramez Azzam had won the first season's title on the road, but received a post-event points penalty for a collision, which put him level on points with FIA F3 racer Drugovich and handed the latter the title on countback.
F4 South East Asia driver Muhammad Ibrahim then won the second championship, beating DTM race winner and sometime F1 tester Dani Juncadella by eight points.
Audi RCCO #RaceHome
Champion: Nico Muller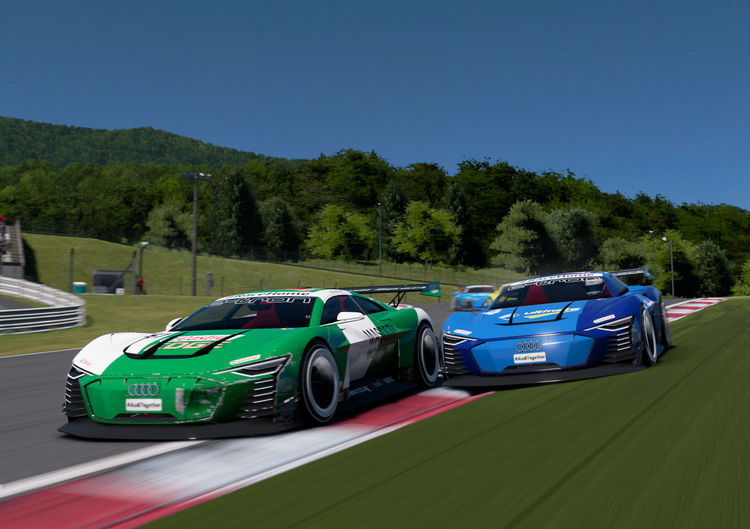 Audi's charity series was hosted in Gran Turismo Sport in Audi e-tron cars, and featured its full DTM line-up along with other Audi-affiliated racers across 10 rounds.
It also allowed fans to take part, with the manufacturer selecting participants via a livery design contest.
Nico Muller, who was runner-up in DTM last year and also races for Dragon in Formula E, clinched the title with a round to spare.
Race for the World
Champion: Charles Leclerc

The F1 driver-organised three-round Race for the World series featured many of the Virtual GP regulars, albeit in much more informal circumstances and with the addition of Charles Leclerc's Ferrari-backed brother Arthur and Alex Albon's brother Luca.
The two younger brothers both ran at the sharp end, but ultimately could only complete the top three behind the elder Leclerc.
The series raised over $70,000 for the World Health Organisation's COVID-19 Solidarity Response Fund.