Honda has officially confirmed its MotoGP line-up reshuffle, including the demotion of Marc Marquez's brother Alex from the works team to LCR for 2021.
When news of the changes first emerged last month, Simon Patterson looked into why Honda was ready to commit to that change before Alex had even raced for it.
With Pol Espargaro looking set to be announced as Honda's second MotoGP rider for 2021, Marc Marquez's brother Alex will consequently be replaced after a single season alongside his sibling in the team.
The thinking behind such a move is perceived as harsh by many, not in the least because the younger Marquez is yet to make his MotoGP race debut thanks to the coronavirus-induced delays to the MotoGP season.
Honda works team boss Alberto Puig has not confirmed a move for Espargaro, but has refrained from denying the news. The normally forthright Puig is usually quick to dismiss rumours when he believes them to be factually inaccurate, but instead when pushed to comment on the Espargaro rumours simply suggested that no deals have been sorted yet bar the elder Marquez's extraordinary four-year contract that will keep him with Honda until at least 2025.
"HRC is always thinking about the present and the future of its structure, from the lower categories to MotoGP," commented Puig. "Due to the circumstances that we are in, this season is not developing through the usual channels, but that does not mean that Honda stops continuing to plan the best possible future for all their riders. We do not have any contracts signed with anyone that have not already been announced."
So why would Honda look to replace the reigning Moto2 champion before the delayed season has even started? In a nutshell, it could be because it now has the ability to – which it didn't when it signed Alex Marquez in the first place.
The rookie was a last-minute addition to the team, signed in November at the final race of the 2019 season long after everyone else had contracts in place. Already due to stay in Moto2 with the MarcVDS team, the younger Marquez executed an escape clause in that deal when Jorge Lorenzo dramatically announced his retirement after just one injury-plagued season and left a space open for Marquez to become his brother's team-mate.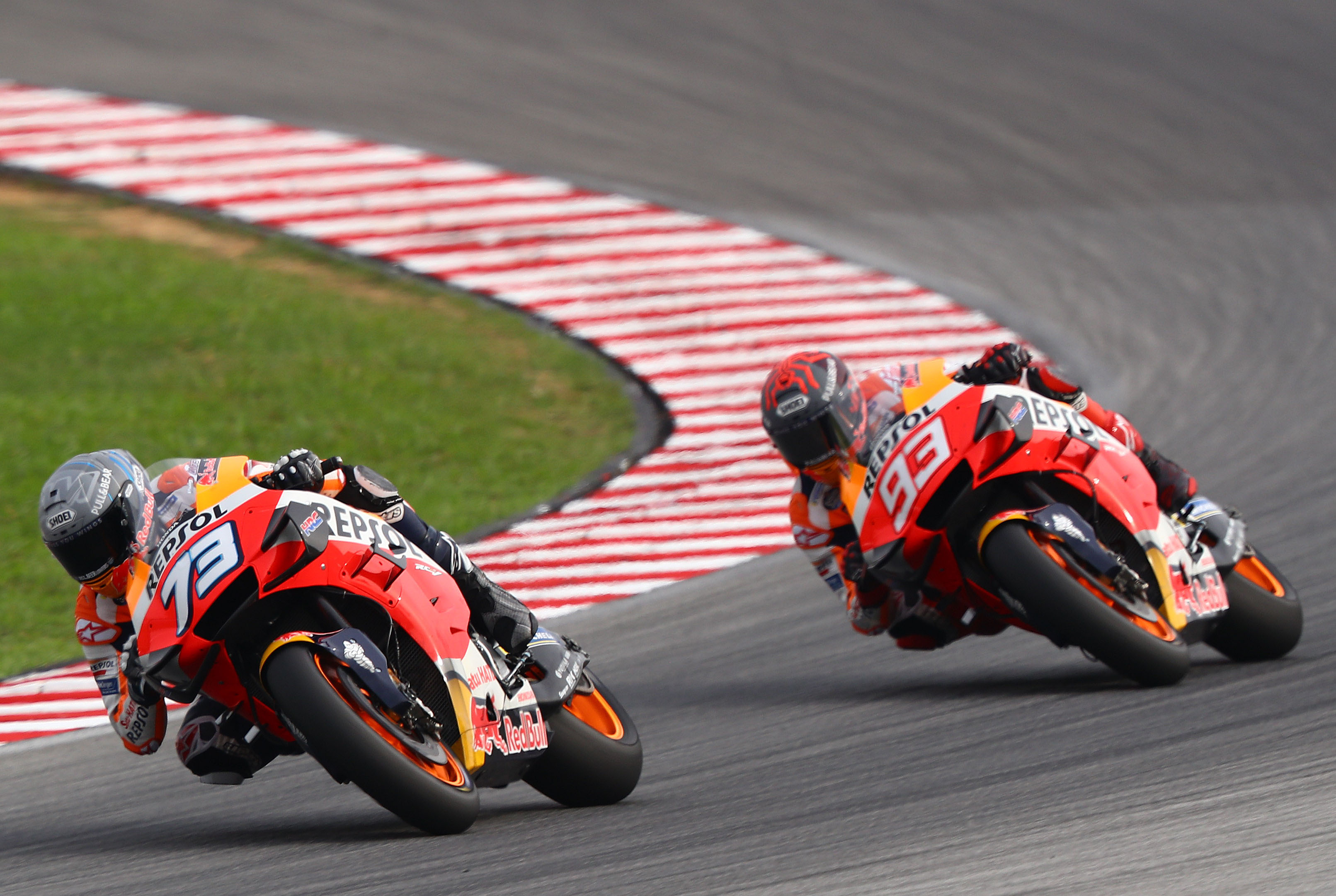 Eyebrows were raised at the time by those who believed that a less-than-stellar track record in the middleweight class despite clinching the 2019 title meant Alex Marquez wasn't ready for the pressure of the most scrutinised seat in motorcycle racing.
And while we haven't yet had a chance to see him racing the Honda bike, he has been able to complete over 10 days of testing at Valencia, Jerez, Sepang and Losail. This will have given his Honda bosses plenty of data to analyse, and it could well be that they believe that they've now got enough information to judge him on – and that having done so, they've found him wanting.
A huge concern for its riders' feelings isn't really in the Honda mindset
There's a two-fold reason why Honda would risk upsetting its unstoppable world champion on the other side of the garage, too. For one, with Marc now tied to Honda with his four-year contract, it's very unlikely that whatever happens to Alex is going to change Marc's hugely-rewarding commitment to the team – rewarding to the tune of a salary reportedly in the region of €100million over the four years.
Secondly, a huge concern for its riders' feelings isn't really in the Honda mindset. A tough team run by stern bosses and calculating engineers, it has shown before that logic often reigns over emotion when it comes to people management.
Simply put, no one will be losing any sleep over Marc being upset any more than they lost any sleep over Puig questioning Jorge Lorenzo's motivation 12 months ago even as his then-rider struggled with a broken back.
Plus, there's no guarantee that a step down from the factory team would mean that Alex is out of the Honda family. A sideways move to the satellite LCR team, for example, would be a smart choice.
Well backed by the likes of beer company Estrella Galicia, insurance giant Aviva and clothing store chain Pull and Bear, Alex Marquez brings money that LCR boss Lucio Cecchinello won't turn up his nose at, and no doubt Honda will sweeten the deal with the same level of factory-spec bike currently enjoyed by Cal Crutchlow.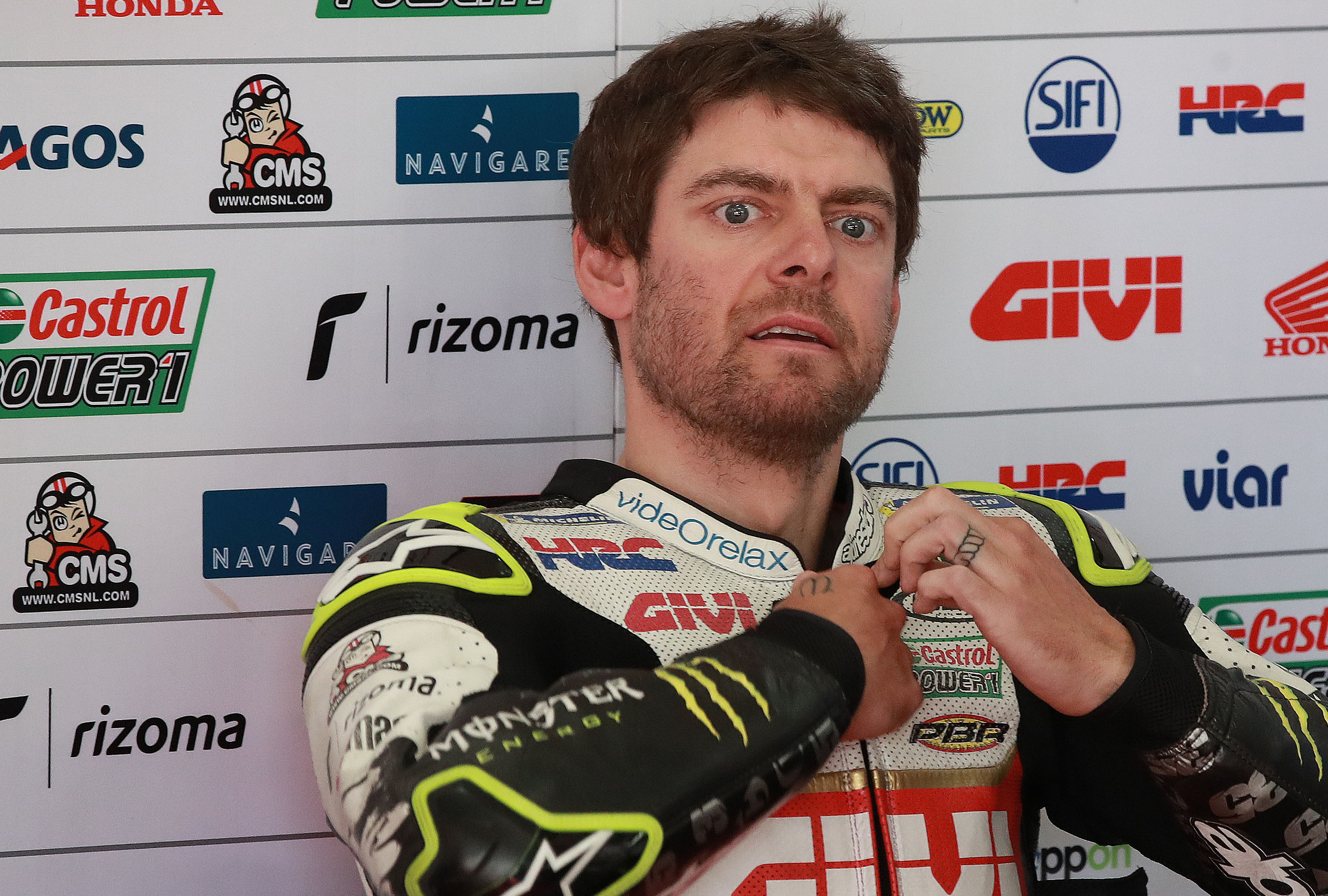 It could spell bad news for the British rider – but it could also be the start of a new era in his career. Crutchlow is both adamant that all thoughts of retirement are behind him and has been highly critical of the current Honda RC213V at times over the past months.
A number of teams would be delighted to have his Honda, Yamaha and Ducati experience – with both Aprilia and KTM now looking like realistic potential destinations.
As for the younger Marquez, a place at LCR may well suit him better at this stage of his career, as it is a move many thought Honda should've pursued for 2020 instead. Whether Marquez himself sees it that way, mind, is an entirely different question.
Simon Patterson and Toby Moody discuss the new surprise developments in the MotoGP rider market on the latest edition of our MotoGP podcast