MotoGP holds its delayed Catalan Grand Prix today – and had the year unfolded as planned, Barcelona was where Jorge Lorenzo was due to make his racing comeback for Yamaha.
With wildcards banned for the revised 2020 calendar, Lorenzo's just watching from home as three Yamahas fill the front row at a track where he's won five times in MotoGP.
How would he have got on and what might it have meant for his future? Simon Patterson pondered that question earlier this year in the week when the race was originally scheduled.
This weekend marks what should have been the Catalan Grand Prix, with the MotoGP field supposed to be lining up at the Montmelo track for what was to be another close race, if recent years are anything to go by.
There should have been an extra bit of spice in the mix too, with Yamaha's new test rider Jorge Lorenzo set to make his first race appearance on an M1 since November 2016 and his departure for Ducati.
With Lorenzo enduring a torrid time since then – as a tough opening season at Ducati was followed by a string of injuries in his second year before the catastrophe that was his switch to Honda and the subsequent premature retirement – it should have been something to celebrate after a rough few years.
However, it became just one in a series of must-see events stolen from us by the coronavirus pandemic and the subsequent cancellation of the opening half of the 2020 season.
Still, it hasn't stopped us from wondering about what could have been had Lorenzo lined up against his rivals this weekend. And unfortunately, dreaming is all we can do now, thanks to MotoGP's announcement that all wildcard opportunities will be withdrawn for the remainder of the year, whenever it does get going.
With MotoGP fighting a battle to get permission to race in the face of restrictions on movement and gatherings, the addition of an extra 15 people to run a test rider's bike is just too much.
So what could we have expected from Lorenzo in his first race appearance of the year?
One thing is certain – given the track he picked and his history there, it's unlikely that we'd have seen the five-time world champion making up the numbers at the back of the grid!
In fact, in 12 MotoGP appearances at his home circuit Lorenzo has taken seven podiums – five of them on the top step (and tour of those with Yamaha).
Aside from losing out on what should've been his first-ever MotoGP race there thanks to a practice concussion in 2008 and being taken out by Andrea Iannone in 2016, he's barely been off the Barcelona podium.
From 2009 to 2013 with Yamaha he finished either first or a close second every year, making it one of his strongest tracks statistically.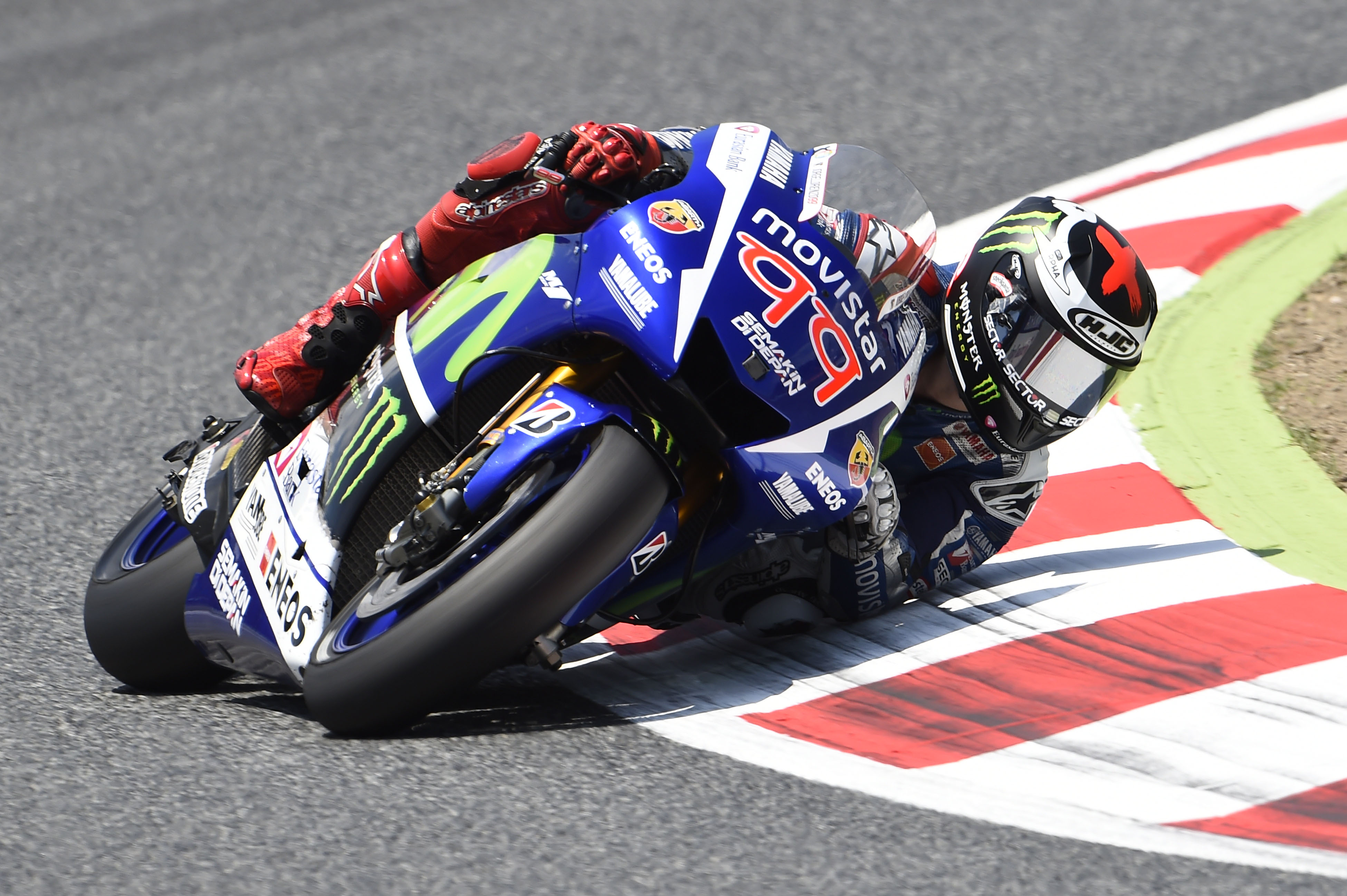 Even in his toughest seasons it's been somewhere where he's looked to be able to turn the year around. He took one of the best results of his first Ducati season there with fourth in 2016 and the second in a brace of wins in 2017 to really kick off his campaign.
Even last year with Honda it looked to be a turning point. As he battled for podium positions, a little bit of overexcitement backfired and he took out Andrea Dovizisoso, Maverick Vinales and Valentino Rossi with him.
In fact, last year's race at Barcelona was the point where it all went wrong for Lorenzo and Honda. His heavy crash at the Monday test following the race (throwing his RC213V over the fence at Turn 9) set the tone for the rest of the year. A heavy crash at the next round at Assen then resulted in a broken back and four missed races, and he would never again find the form on the RC213V that he'd had at Barcelona.
That form only returned over the winter break, when he jumped back onto a Yamaha as the team's new test rider. Fast and consistent but not flat out at the Sepang test, it nonetheless looked like a return to the Lorenzo of old as he found the way to be smooth as butter on a bike again.
Unfortunately, that one appearance alongside his rivals during testing means that we've got limited data to extrapolate what could have happened this weekend. However, given what we know from the pairing of him, Barcelona and the Yamaha M1, it's not impossible to imagine him launching himself into the podium fight from the off, even with no recent races under his belt.
And while it would have been great to see a fired-up and fast Lorenzo back in MotoGP, perhaps the biggest consequence of him not racing is the impact it could have on his future.
Officially retired but still with a little glimmer of a return in his head, he told The Race in an exclusive interview earlier this year that his 2020 wildcards would be the gauge for his potential comeback.
"For the moment I'm happy with the role that I have because I can enjoy life in a way I haven't for 20 years," he said after riding at the Sepang test in February.
"I've got a lot of things I want to do, other projects and new things. But in life you never know. After Valencia it was 99% no, and now it's maybe 98%. If it's grown 1% in two months maybe it'll keep growing in the future, but for now it's a no."