MotoGP organisers have prepared a range of safety measures to ensure that the season is ready to get underway as planned in mid-July with back-to-back races at Jerez.
The plan includes mandatory testing, reduced people in the paddock, and a contact-tracing app for paddock personnel.
The details have been laid out in a confidential plan passed to The Race, with the draft detailing the proposals made to the Spanish government in order to secure permission to run the two races at Jerez.
Action at Jerez will get underway on Wednesday July 15 with a day of testing for MotoGP, Moto2, Moto3 and MotoE.
Thursday will then remain the traditional pre-event media day before race weekend action gets underway as usual on Friday July 17.
Sunday's action will commence at 10:05 local time with MotoE, followed by Moto3 action at 11:00, Moto2 race at 12:20, and the headline MotoGP race at 14:00.
Team numbers will be greatly reduced, with MotoGP factories allowed 45 people on site, independent teams 25, and 12 for Moto2 and Moto3 teams.
They'll be joined by 250 staff from series organisers Dorna, 450 circuit staff, marshals and medics, 40 TV media, and a further 860 from team support, hospitality, and service companies such as helmet and leathers technicians.
That makes for a total of approximately 1600 people on site, with a reduction in over 1000. The events will also be run without sponsors, guests, or spectators.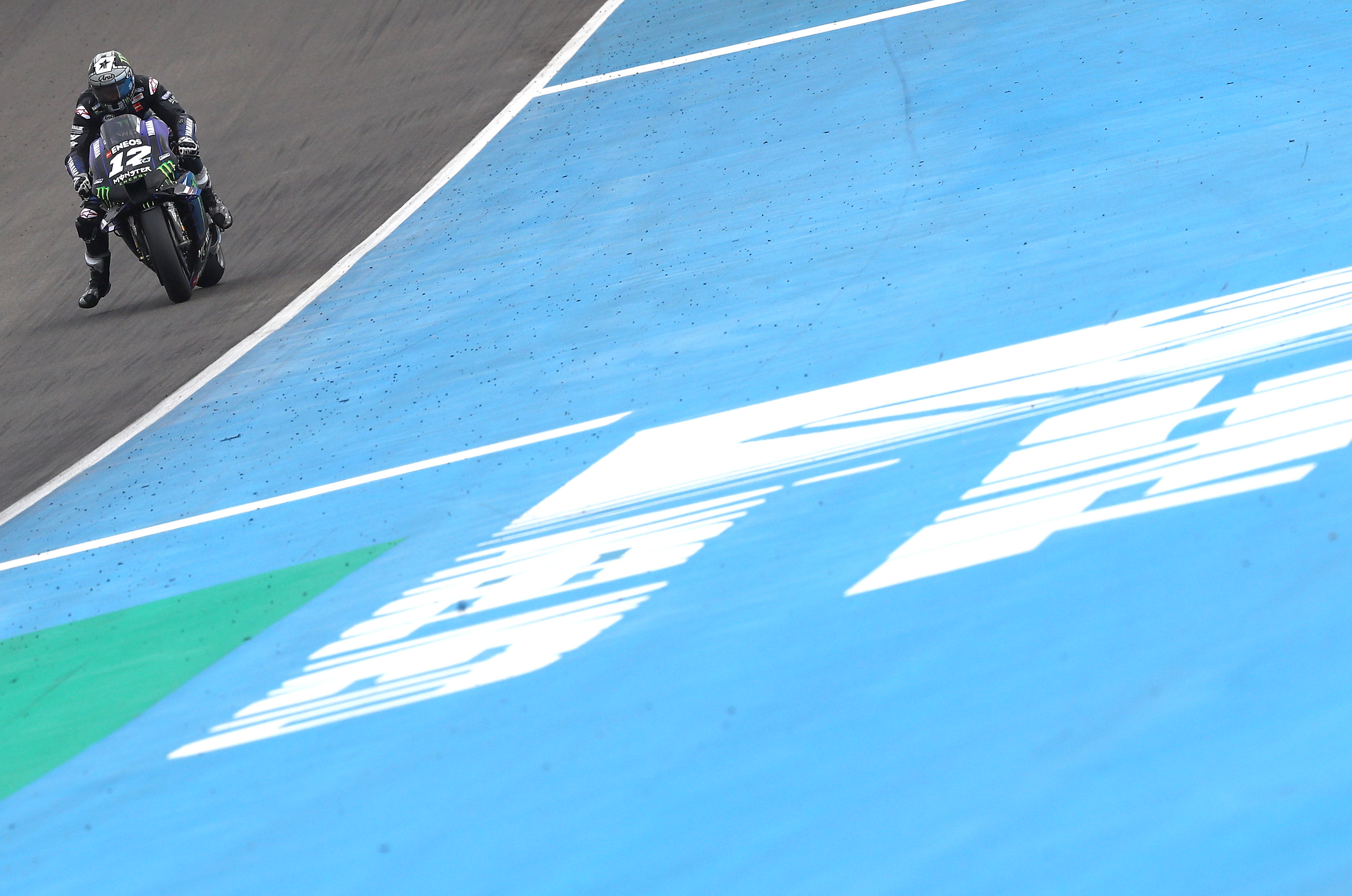 Teams will be permitted to stay in local hotels but will be required to enforce strict social distancing measures while there.
Riders in the premier class will be permitted to bring their own motorhomes, but many riders' own have been barred by restrictions, with only American-style RVs that require minimum setup permitted.
All personnel must have a homologated coronavirus test four days before arriving in the paddock, with a further test conducted by MotoGP medical staff one week after arriving at the track.
Between tests, a customised track-and-track app will be utilised to monitor the paddock.
Designed to log test results, daily temperature scans, paddock access, and symptoms, it's planned that this will allow authorised attendees to be closely tracked and supervised.
The protocol also includes a range of other measures designed to maximise social distancing, including a newly designed wider podium and a plan to present riders with their trophies before they step out onto it.
There will also be no written media access permitted to the race, with only ten photographers and 40 TV staff being allowed to attend.
Instead, plans are being drafted to allow journalists to remotely speak with riders throughout the event.
The document also stresses that these plans are only being implemented for the two planned Spanish rounds, with a revision expected before the season moves on to what should be rounds three, four, and five in the Czech Republic and Austria.