With MotoGP series bosses announcing on Thursday that, in partnership with the Andalucian regional government, they hope to kick off the coronavirus-disrupted 2020 season with a double-header at Jerez in late July, it seems like the grand prix motorcycle world might soon be ready to finally go racing.
However, before we'll see bikes back on track, there remain a number of obstacles to be overcome.
From health issues and government restrictions to riders' demands and financial considerations, here are the challenges that MotoGP will need to account for ahead of a full resumption of racing.
TRAVEL RESTRICTIONS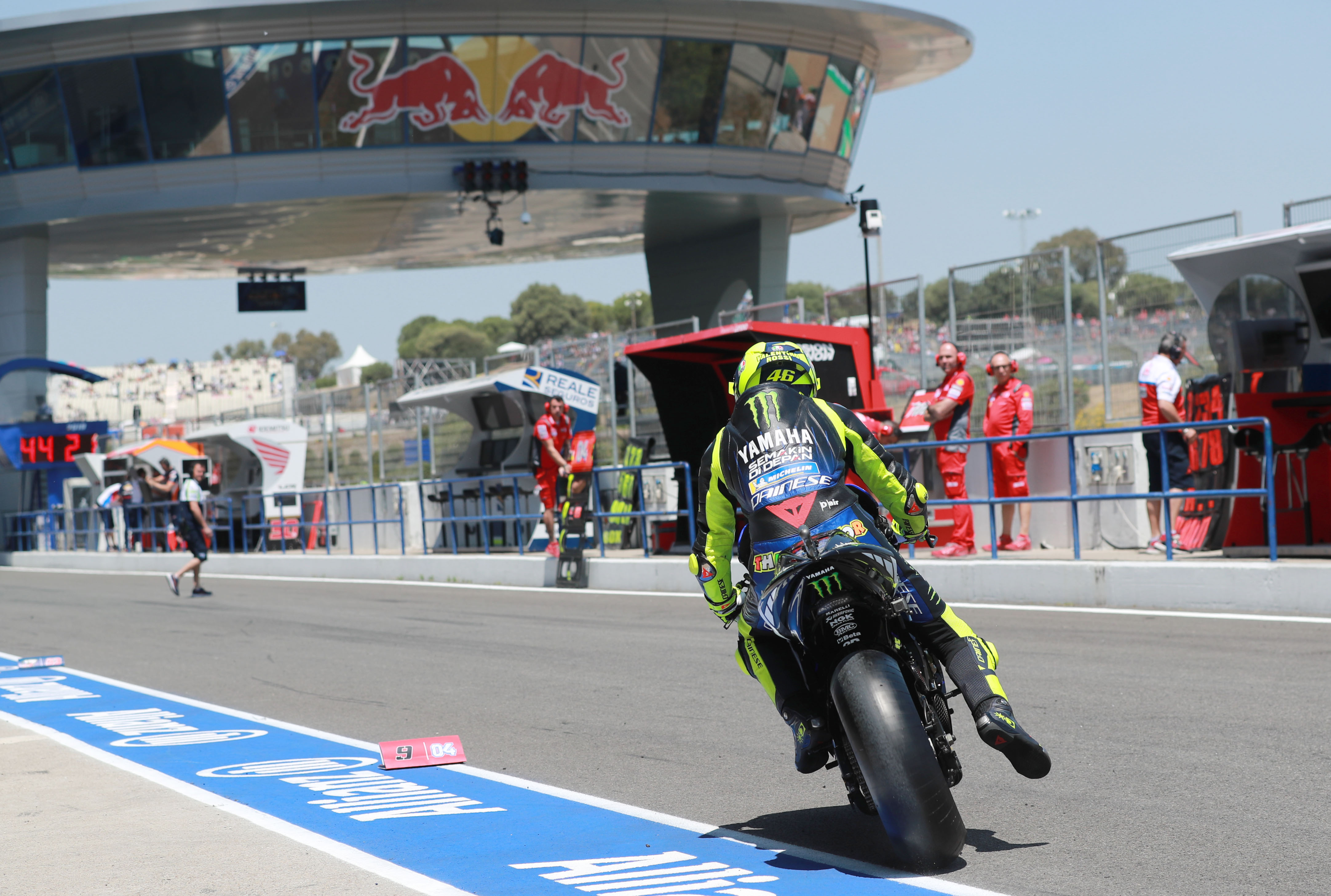 First and foremost, it goes without saying that national governments have to allow citizens to travel and to congregate before racing can get back underway.
With the majority of the paddock hailing from Spain and Italy, two of the hardest-hit countries, it's going to take nothing short of a full reopening of national frontiers across Europe before teams can assemble anywhere – let alone Jerez.
On top of the issues around movement, the Spanish government also needs to approve Dorna and the Andalucian regional government's plans to go racing.
So far it sounds like the initial reaction is positive, but individual ministries need to sign off on the plan before it can be put into action.
Once Spain is (hopefully) approved and ready to race, the same process is likely going to have to be carried out in other countries.
Having a couple of successful events under its belt will no doubt help speed things along for MotoGP, but it could take time to persuade national leaders that 2000 people congregating from around the world in a small part of their country is a good idea.
FINDING CIRCUITS THAT CAN AFFORD CLOSED-DOORS RACING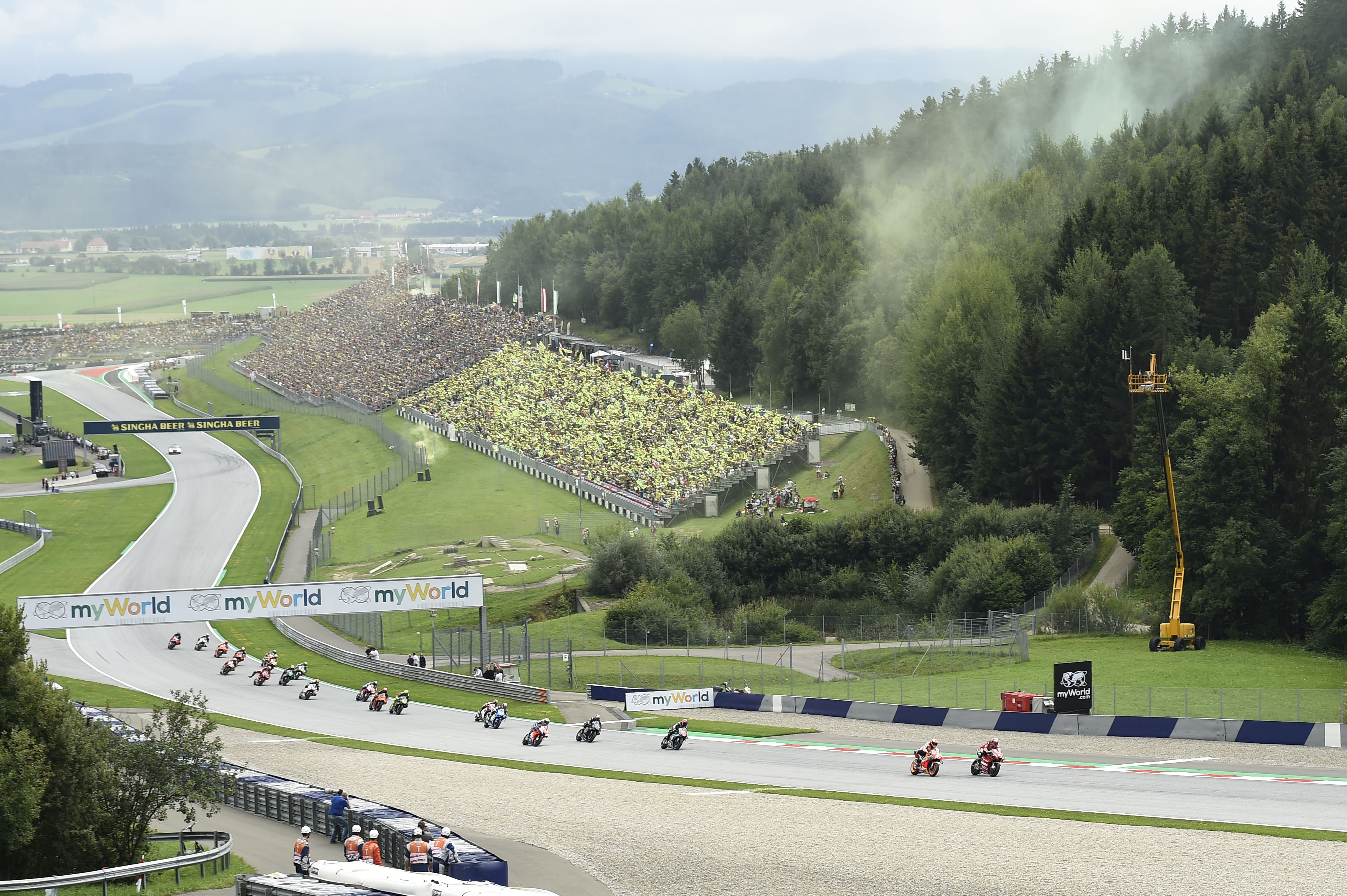 Jerez is in a lucky position when it comes to paying the huge costs associated with hosting MotoGP, with a friendly local government desperate to kick-start the tourism industry it relies on and therefore ready to heavily subsidise the race.
There are other venues that don't need to worry about the income generated from ticket sales as well, with a double-header at the Red Bull Ring (wholly owned by motorsport-mad Red Bull billionaire boss Dietrich Mateschitz) looking like it could form rounds three and four after Jerez. The Austrian track (pictured above) is already lined up to provide the 'Jerez role' for Formula 1.
However, we've already seen a number of circuits like Assen and the Sachsenring essentially saying that they'd rather not have races in 2020 than have a race with empty grandstands – meaning it's hard right now to predict the format the remainder of the championship could take.
CUTTING COSTS AS RECESSIONS LOOM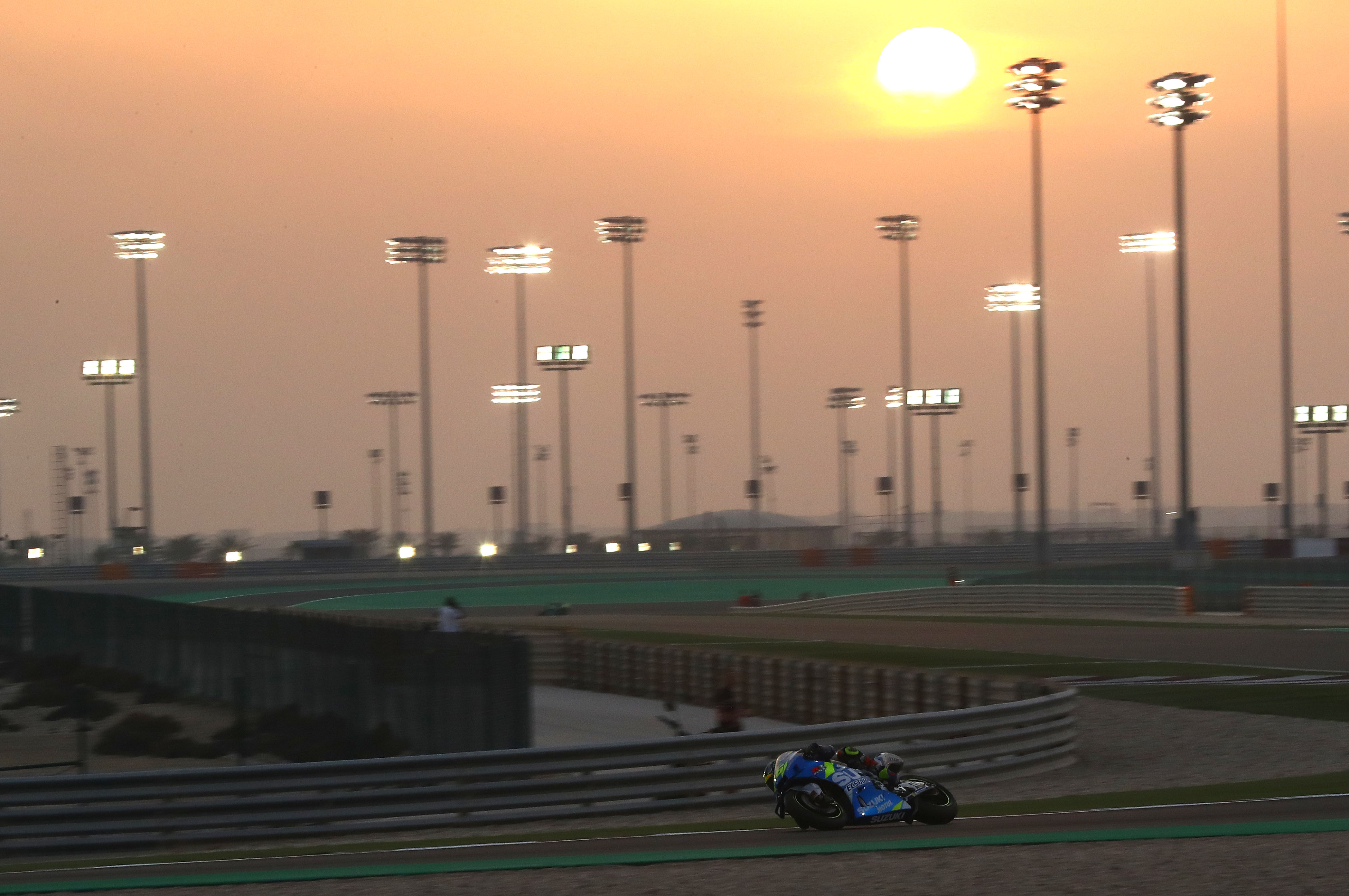 With a financial crisis looking imminent after a global economic shutdown, managing costs is also going to become key for keeping teams and manufacturers in MotoGP.
That's likely to become the guiding principle of the coming months, as series bosses try to put on the show as cheaply as possible. Cost concerns could be a key factor in shaping the championship, with the question of whether or not we go racing overseas at the end of 2020 for the usual 'flyaway' swing, for example, one of the things that could be up for debate.
RIDERS WANT TO TEST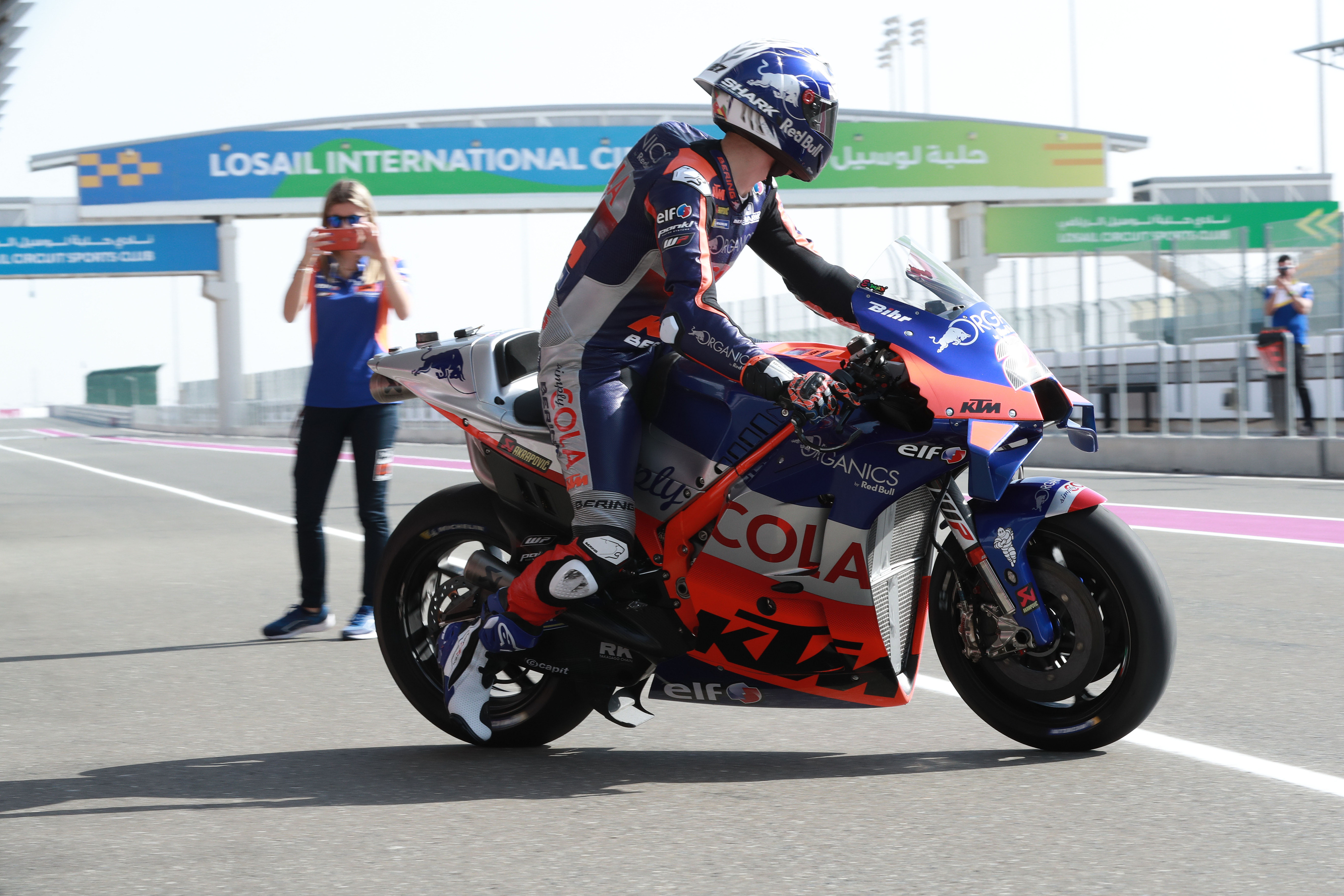 Another headache for Dorna to deal with is that riders have been almost universal in their calls for a chance to test ahead of any race.
The provisional date for the first race at Jerez will mean a gap of eight months from the last race of 2019 to the first of 2020, and five months since anyone even sat on a MotoGP machine at the Qatar test.
There are similar issues facing Moto2 and Moto3 as well, despite the series managing to squeeze in their opening rounds in Qatar even as restrictions were put in place.
It's likely that that test will have to happen at Jerez for financial reasons, with one solution potentially involving riders heading to the Spanish circuit earlier in the week of the first race.
ENOUGH COVID-19 TESTING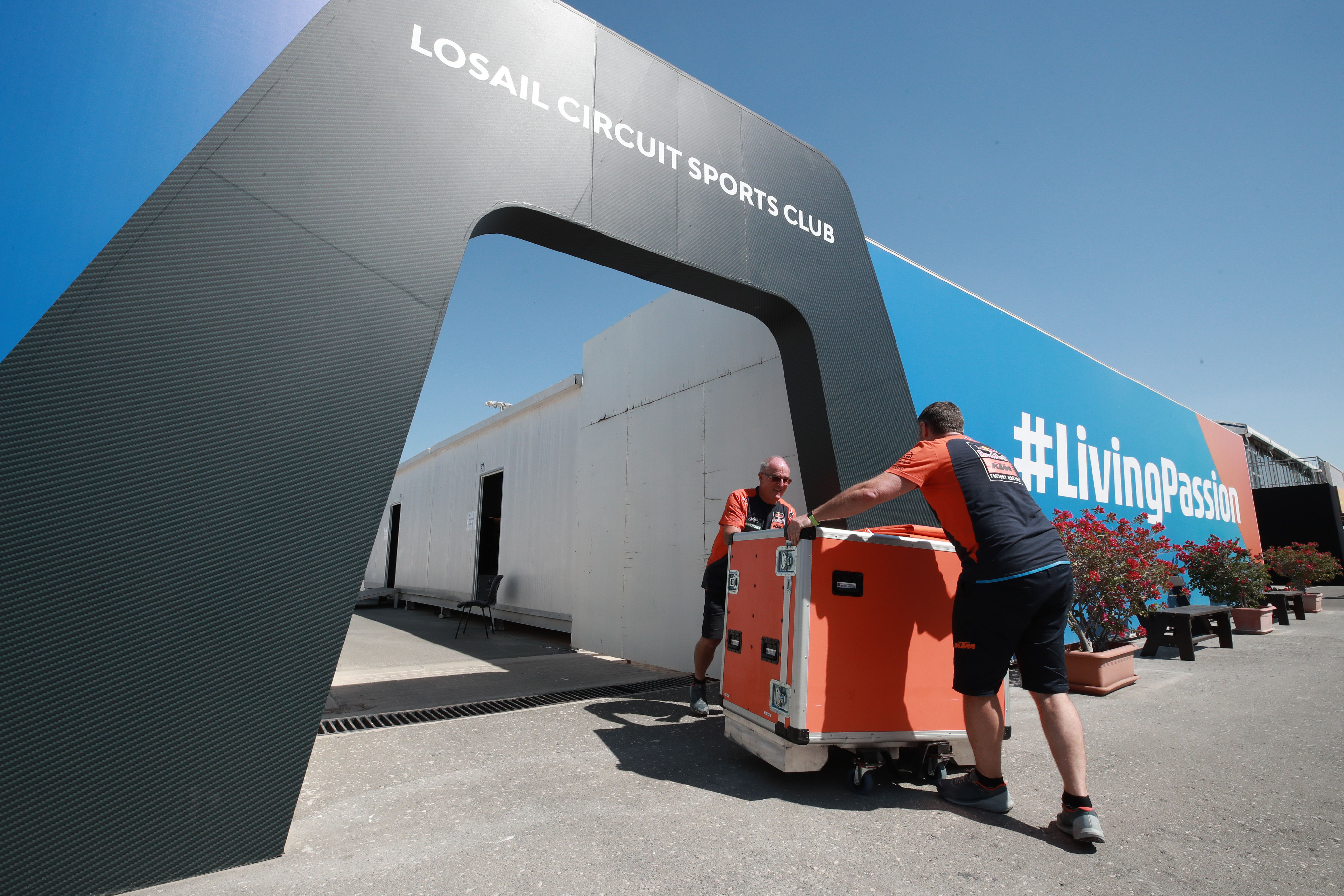 Dorna has committed to testing everyone in the paddock for coronavirus three times throughout every race event; before they leave home, before they enter the paddock and when they leave again.
That's going to take a huge amount of resources to make happen, and while Dorna has already secured access to 10,000 testing kits it's still no easy task.
It might also be a politically tricky subject, with considerable public backlash a possibility when there remains a shortage of testing in some countries for frontline medical personnel and members of the general public potentially suffering from coronavirus.
It could well leave a permanent asterisk on the 2020 season, too, should a title contender be sidelined due to a positive test and left watching from home with the rest of us while their rivals ride off.
GETTING ENOUGH PERSONNEL IN THE PADDOCK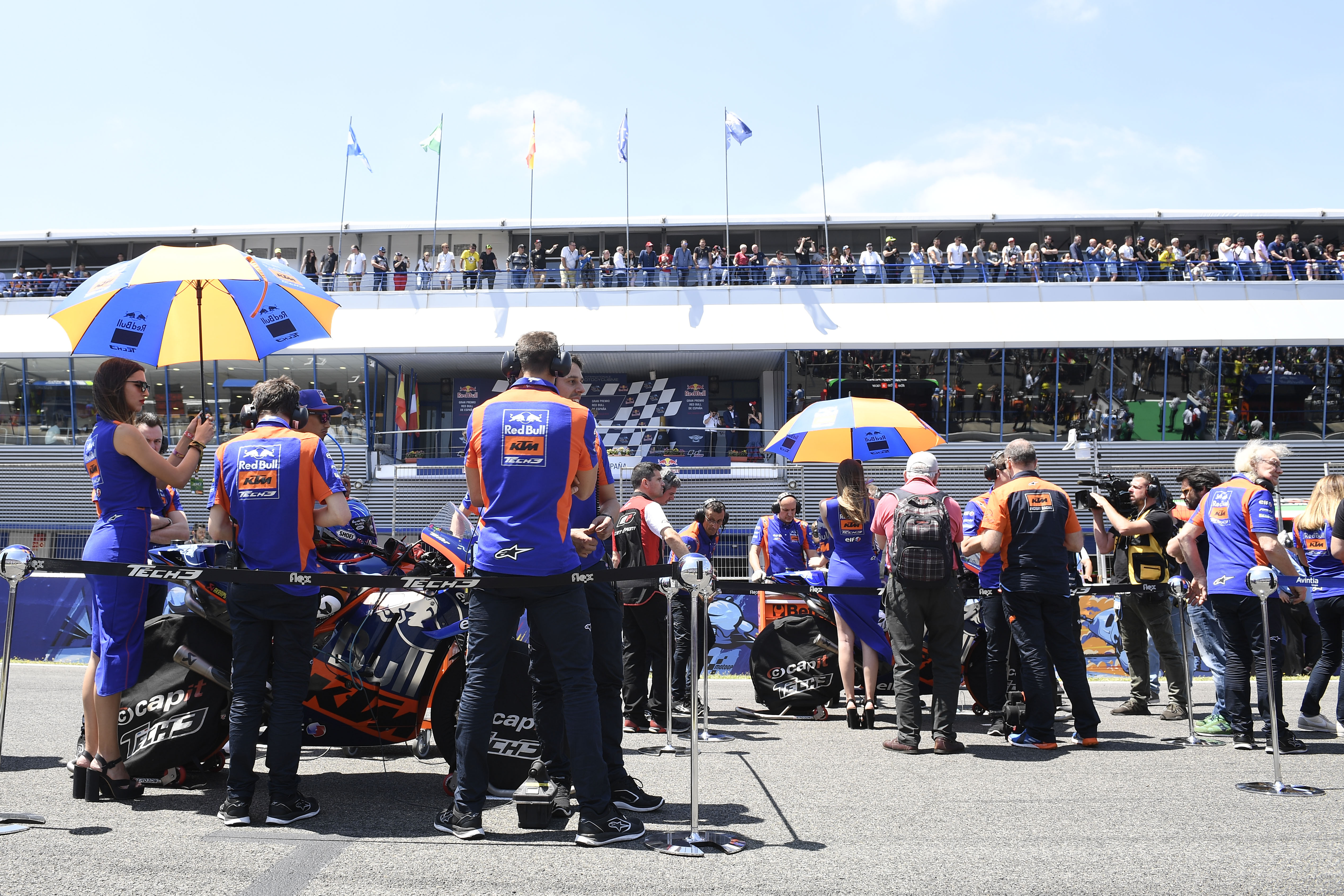 Another key issue is how many people it's going to take to get the show on the road. Right now, it remains to be seen how many will theoretically be allowed into a paddock. The figure required for a MotoGP weekend to happen depends on who you ask (Dorna has mooted 1600) but it's hard to imagine that even with severely reduced team structures and no media access it's going to be possible to run a race with fewer than 2000; a number that many countries might baulk at having at one racetrack.
Travel, accommodation and hospitality will also present a hurdle down the road. Right now, flights remain suspended, hotels are shut and restaurants are serving delivery only if at all – meaning that getting those 2000 people to Jerez, housing them and feeding them will present huge challenges that will need solid planning in place to get around.
Right now, it's promising to see organisers working hard to get the championship back in action after a prolonged and uncomfortable break. However, it's not going to be a case of simply swinging back into business as usual – and it remains to be seen exactly what impact restrictions will have on motorcycle racing's day-to-day life.