MotoGP and World Superbike organiser Dorna will join forces with the Andalucian regional government to propose a triple-header at the Jerez circuit in July to get both series back underway.
In a plan announced on Thursday, MotoGP would begin its delayed 2020 season with two races at Jerez on consecutive weekends – running a Spanish Grand Prix on July 19 then a Grand Prix of Andalucia on July 26.
There would then be a third weekend of track action on August 1-2 as the World Superbike Championship resumes.
"This will give us an average of around 1600 people. This is the possibility to control the MotoGP family" :: Carmelo Ezpeleta
The plan has been pitched partly in an attempt to kick-start the southern province's tourism industry again after months of uncertainty during the lockdown.
Vice president of the Regional Government of Andalusia Juan Antonio Marin and Mamen Sanchez Diaz, Mayor of Jerez de la Frontera, joined Dorna CEO Carmelo Ezpeleta on Thursday to discuss the plans in a virtual meeting.
The next step in the process is now to get the Spanish government to support the proposal.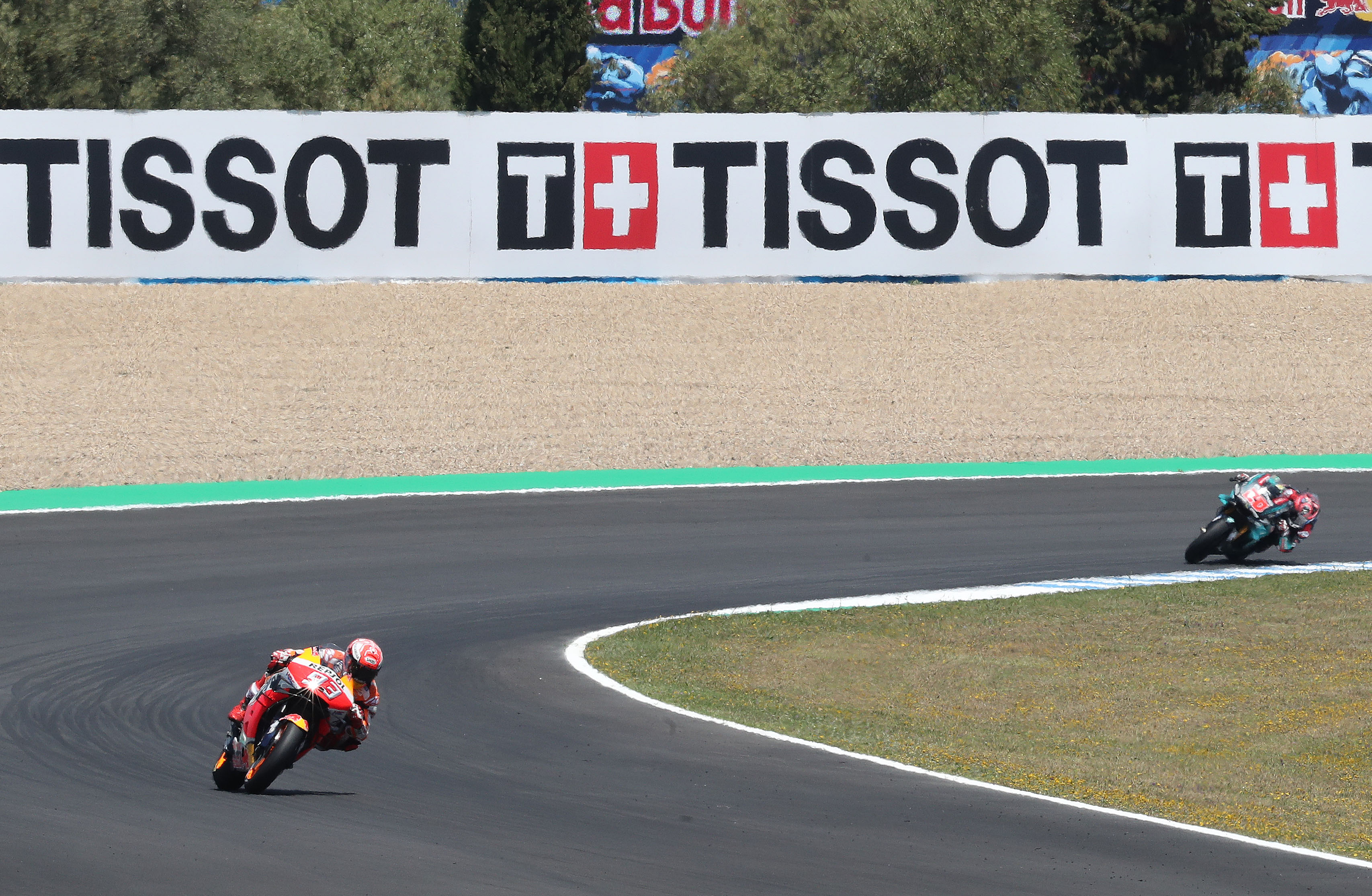 Spain has still to permit any return to sporting activities as the country recovers from the pandemic, but as restrictions are lifted across Europe it could well be that Dorna's plan fits into the nation's requirements.
It is still likely to be a very different race weekend with no fans in attendance and a very limited number of paddock personnel.
In a statement last week, Ezpeleta announced plans to test team members and to severely limit access in an attempt to prevent further disease spread.
"We are working just on the 10,000 coronavirus tests which we agreed with [main shareholder] Bridgepoint," he confirmed.
"Then what we are doing is to try to make a protocol, which is the way we're working within Dorna now to see how the races could be without spectators and with a limited number of people working in the paddock, which will give different situations regarding transportation, accommodation, hospitality.
"Then everyone will be tested before leaving their house, then tested when they arrive at the circuit and also when they return home. This is the idea.
"We are working with another company which belongs to Bridgepoint to acquire these 10,000 tests.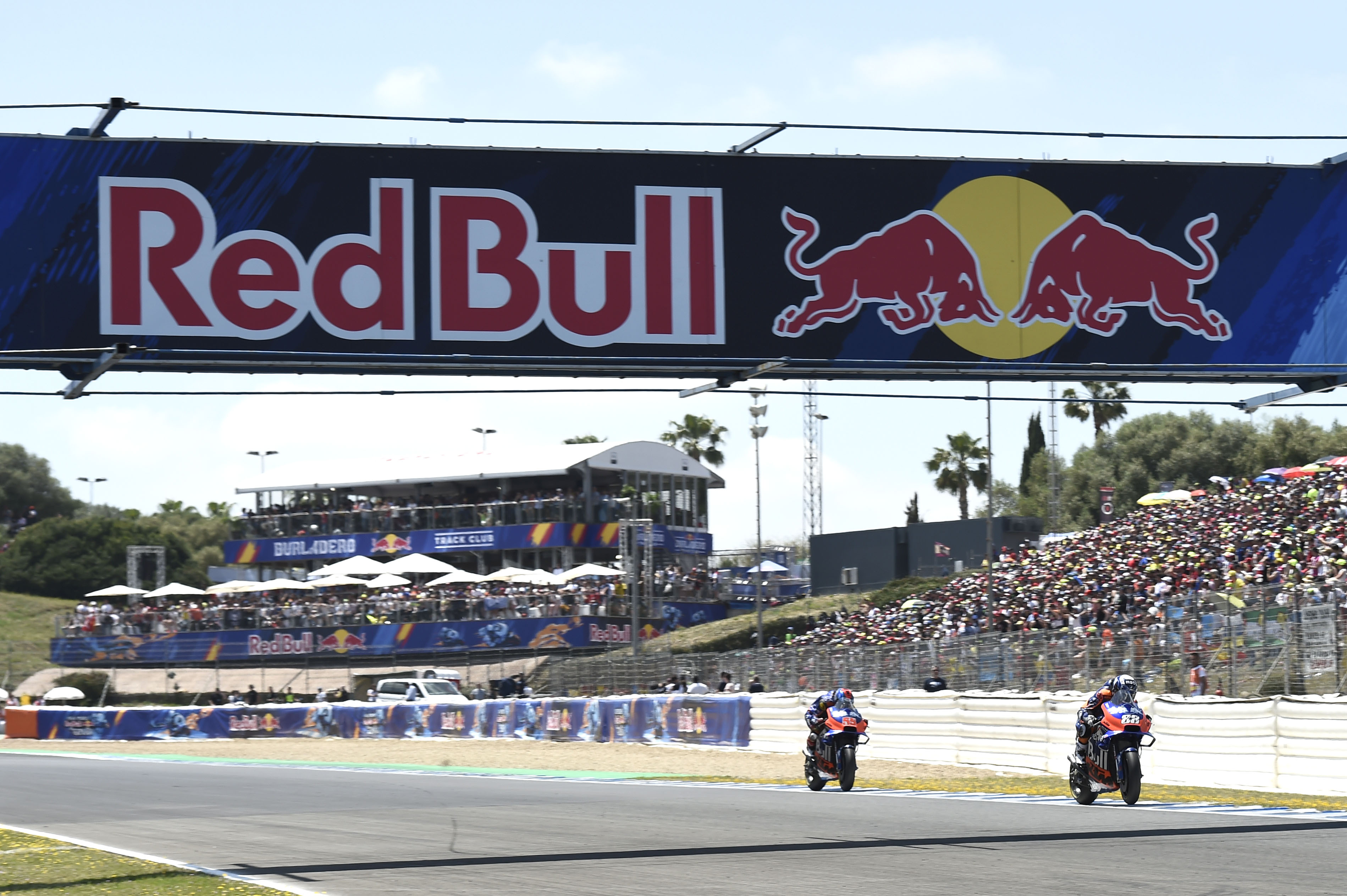 "We talked to the teams and arrived at a consensus that maximum number for a MotoGP manufacturer team will be 40, for satellite or independent teams it will be 25, 20 for Moto2 and 15 for Moto3.
"Then there will be, of course, all the people who produce the television signal; all this crew, then the minimum number of people from Dorna who are in charge of race organisation.
"This will give us an average of around 1600 people. This is the possibility to control the MotoGP family.
"Unfortunately, at the moment there will be no media and no TV. Maybe, but not sure, some photographers to supply images to everybody."