Nissan Formula E driver Oliver Rowland says he hopes to "continue the trend" in the championship's six Berlin races after triumphing in The Race All-Star Series.
Rowland sealed the Pro Cup title in the ROKiT Triple Crown season, seeing off nearest rival Agustin Canapino in a nail-biter final race at Le Mans.
The Briton has displayed substantial simracing prowess during the coronavirus lockdown, also featuring at the front in FE's Race at Home Challenge, and says he will look to get back onto the scene after the stretch of six quickfire Berlin races between August 5 and August 13, which will conclude the current FE season.
"Obviously the next month or so is going to be important because we have six [Formula E] races in nine days, so I think the next month I'll be focusing on that. But after that is quick a big break so I'll definitely be getting back into some sim stuff," Rowland said.
"Full focus on Berlin and hopefully we can continue the trend there!"
Rowland is ninth in the FE standings but trails championship leader Antonio Felix da Costa by just 37 points, with 30 up for grabs in any given race.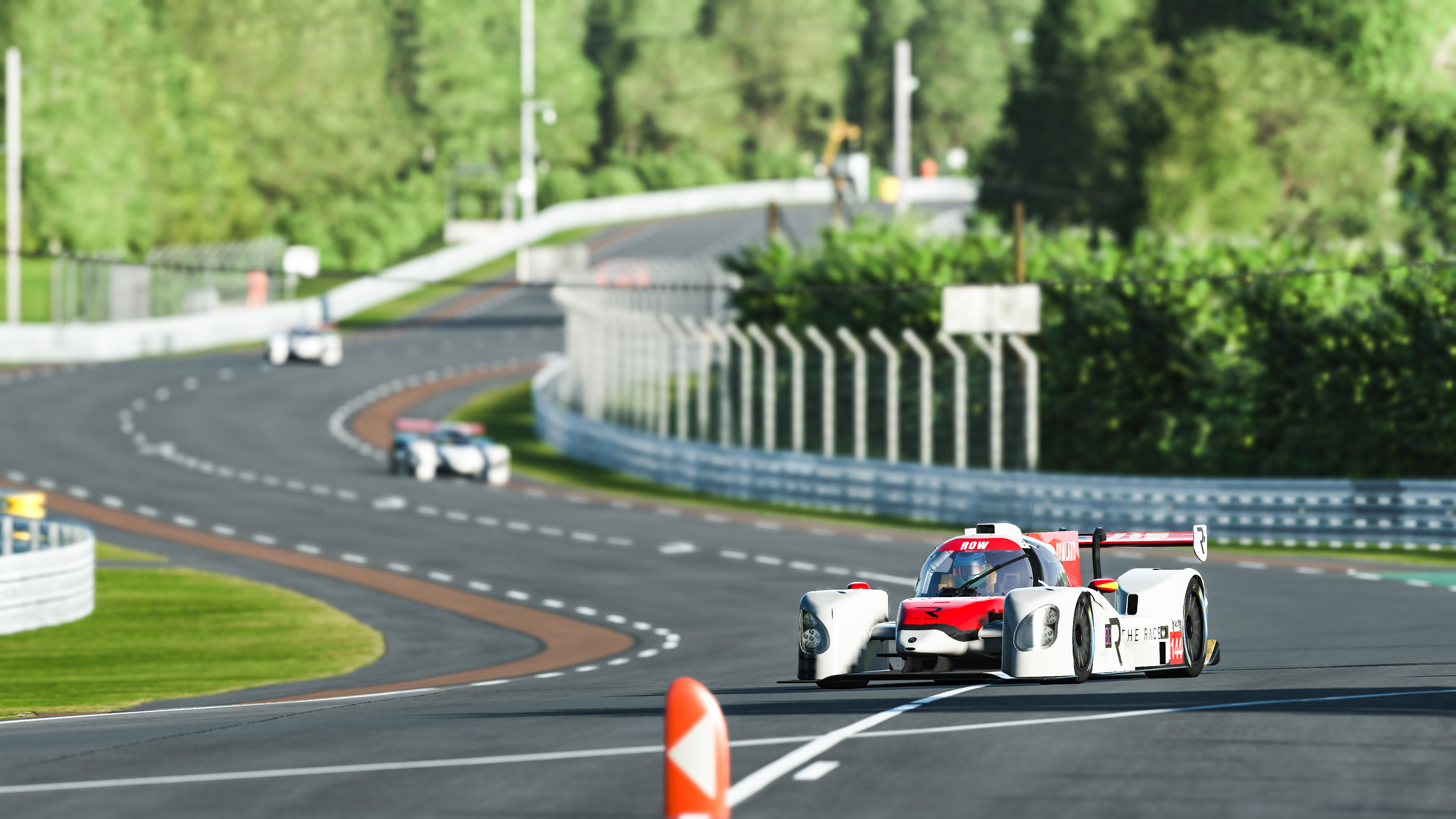 Rowland had entered the Pro Cup finale at Le Mans with a 21-point deficit to points leader Agustin Canapino, but won the three-lap sprint to slash the gap to 11 points.
This meant a class win in the multi-class, 45-minute would guarantee him the title, and though his Norma LMP3 got baulked by the LMP2 of Fernando Alonso at the start, Canapino then got caught up in an LMP2 bottleneck up ahead and Rowland darted back past.
Both made progress through the field from there, and ran first and second in the final minutes, with Canapino cutting into what was once a five-second gap for Rowland but running out of time to deny the Nissan FE driver.
"It was stressful!" Rowland said. "It was stressful from the beginning.
"With the LMP2 cars and how they set off, the LMP3 cars could actually get off the grid much quicker, so there was a bit of chaos in Turn 1 with everybody going everywhere. But then I slowly got into a rhythm and I had to pass [Bradley] Smith. To be honest, at one point I was happy to just go with him – but in the end he started to make a few to many mistakes so I thought 'I need to go now just to not risk getting caught behind.'
"I had a 3.5-second gap [over Canapino in the final minutes], and he was coming pretty quickly, and we were getting lapped by the LMP2 cars so then I lost a bit of time and I started to get a bit stressed towards the end! I didn't know it was the last lap, so I was just hoping there wasn't another one to be honest."