Porsche has pulled out the stops to get the signature of one of motorsport's greatest current enigmas: Pascal Wehrlein.
It did so to satisfy an internal craving to help future-proof its primary motorsport programme.
Earlier this year the German motorsport giant found itself in a tricky position for its second important Formula E campaign in 2020/21.
Its two current drivers Andre Lotterer and Neel Jani would have a combined age of 76 in 2021, whereas current kingpin team DS Techeetah's pairing of Antonio Felix da Costa and Jean-Eric Vergne would be a full 17 years younger.
Youth isn't everything, but with plenty of time in March and April on its hands, the Porsche management team acted decisively to solidify its driving attack for its second campaign.
It has chosen Wehrlein, who among many teams is regarded as a particularly enigmatic presence in motorsport.
His speed and racecraft are rarely questioned, but his career mapping often is.
A vexing degree of restlessness appears to follow Wehrlein wherever he goes, and this often makes it difficult to judge if he is the real deal or not.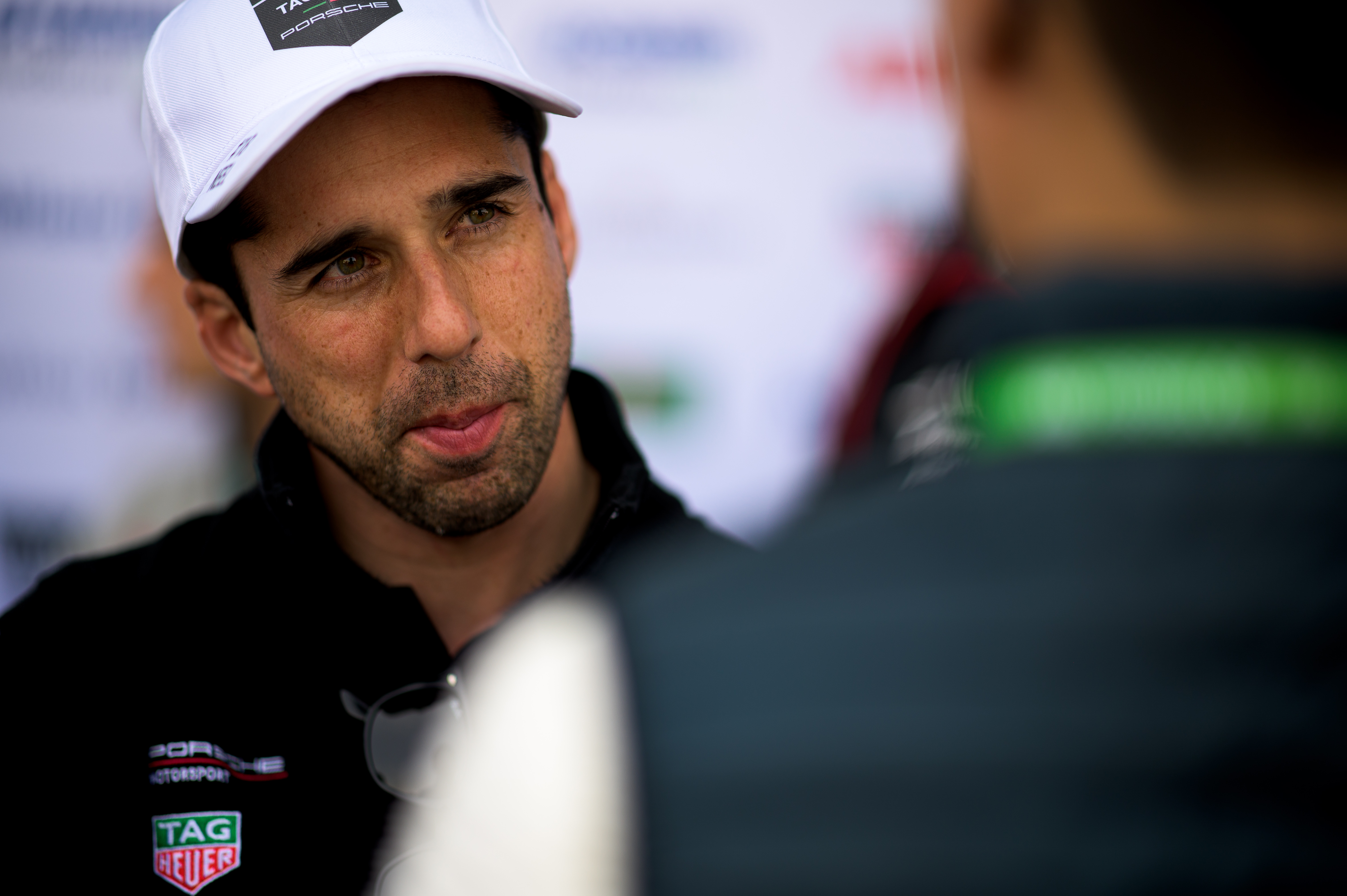 Jani has already suffered several difficult races in the broken up 2019/20 campaign, and in comparison to team-mate Lotterer, who had netted a debut podium for Porsche in Diriyah and a pole in Mexico, he was struggling.
Negative opinions about the viability of keeping Jani in a race seat were quickly forming in the paddock during the last round in Marrakesh.
This was actually a little unfair on Jani, who is far less experienced than Lotterer in Formula E terms. With just two starts aboard a chaotic Dragon team in Hong Kong in 2017 on his Formula E CV before this season, he was not 'race equipped' going into the 2019/20 season.
I argued earlier this year that Porsche had no need to panic about Jani's form.
Yet, with Lotterer excelling and delivering much more than had been expected for Porsche, Jani's woes were exacerbated. This, combined with enforced downtime (which becomes thinking and organising time), ensured that a sortie for Wehrlein was deployed and swiftly executed.
Porsche is generally loyal to its drivers and the expectation is that Jani will complete the season should it begin again in August, on Porsche's home patch of airfield in Berlin.
News of the Wehrlein move has dismissed a theory that the fractured nature of the pandemic-affected races this season could count in Jani's favour and mean Porsche opted for conservative stability into 2019/20.
Unfortunately for Jani's future in Formula E it appears to have gone precisely the opposite way.
So has Porsche's primary motive been to safeguard its prospects of Formula E success beyond Lotterer, who hits 40 next year?
That is not a major issue in itself, as Nick Heidfeld attested by racing competitively until 41, yet the old trope about a balance of youth and experience within a team clearly came to the fore in Porsche's decision to hire Wehrlein.
There will though have been a gnawing realisation that, internally at least, it had few real options to plug in a ready-made replacement for Jani.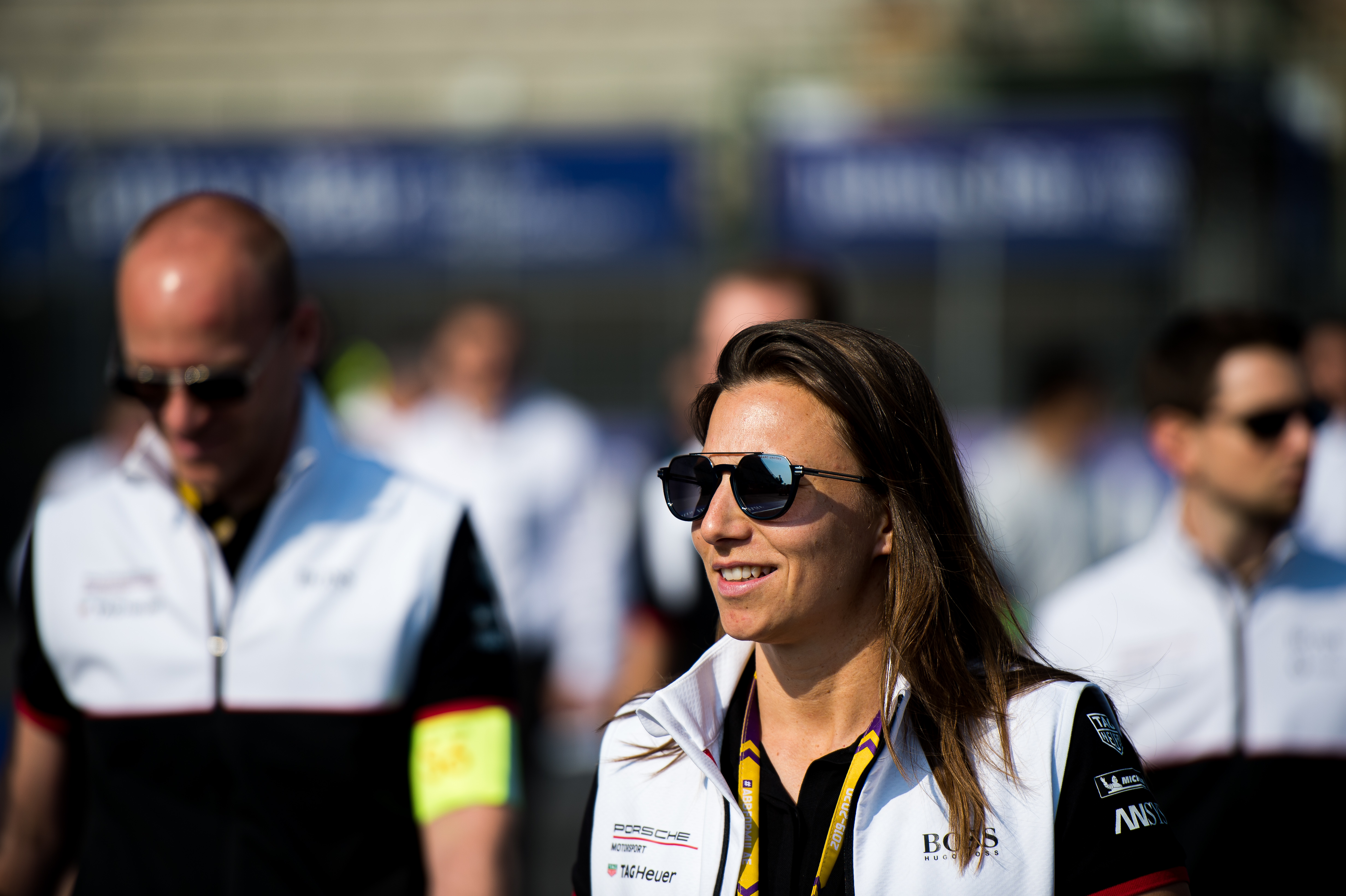 Thomas Preining, as strong a future prospect as he is, is far from ready. Simona de Silvestro (pictured above) is unlikely to return to a Formula E race seat despite her role as a test and development driver for Porsche in addition to her previous experience in the series with Andretti.
This means that Porsche was forced to go outside of Weissach for a Jani alternative and it didn't need to particularly stretch itself when it started to reach out for candidates.
Unsurprisingly given Porsche's motorsport pedigree, there was a clamour of drivers keen to try their luck for a seat there. Several who were already under contract elsewhere for 2020/21 were knocking forcefully at the door.
Porsche, publicly at least, has to ensure focus is beamed on to its currently redundant drivers from its now-canned IMSA SportsCar Championship programme, especially during these exceptional times. This is why it gave a statement to this effect earlier today when contacted by The Race for comment on Wehrlein developments.
Top class performers as they are, Laurens Vanthoor, Nick Tandy and Mathieu Jaminet have little prospect of a race seat in Formula E next season, but of course the motivation is that they will get new deals within the Porsche motorsport framework, whatever that may look like, after the ravages of this destabilising pandemic.
For Wehrlein joining Porsche will be a momentous move. He gets a prestigious seat, an experienced team-mate and the possibility of a potential future World Endurance Championship LMDh opportunity.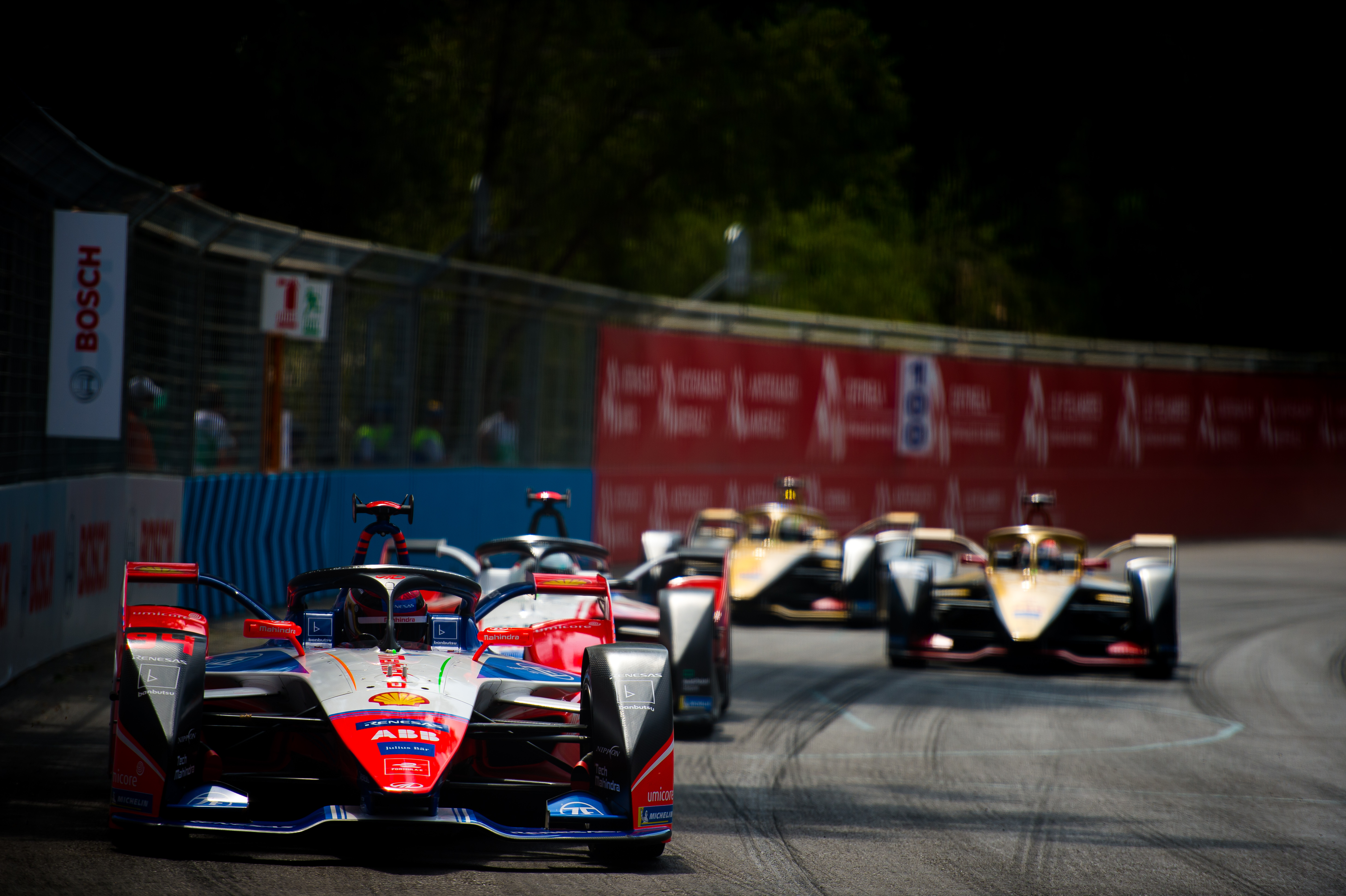 In turn Porsche gets a fast and hungry driver, who despite a usually calm exterior is said to possess an assured ruthless streak.
But is he the real deal in Formula E terms when it comes to winning races? That's something that Porsche, although it will not acknowledge it, needs to start doing by the end of its second season even though its rookie campaign has been compromised through a huge reduction in race data.
Wehrlein too has had a disjointed season so far at Mahindra, but it is one largely created by issues around the Mahindra Electro6.
A gearbox problem, which necessitated a change and subsequent grid penalty at Mexico City, tilted his and team-mate Jerome d'Ambrosio's progress, and a fourth place in Santiago is his only significant result of 2019/20 so far.
Wehrlein famously came as close as you can do to winning a race when he led all bar the final 10 metres in Mexico last season.
Though he was under contract at Mahindra for the 2020/21 season, Wehrlein is believed to have commenced the chain of events that ultimately left team principal Dilbagh Gill with little option but to cease his driver's contract with immediate effect.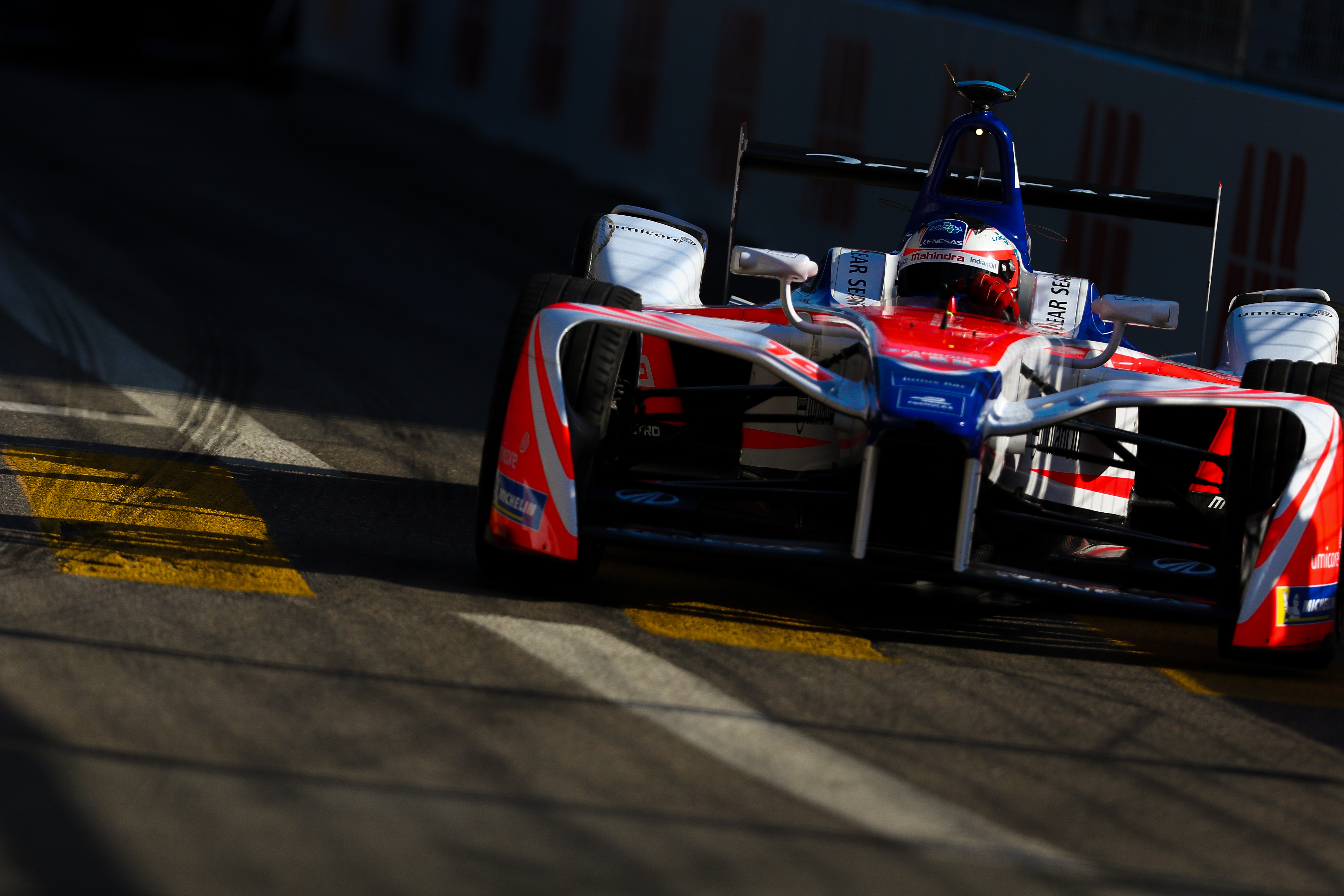 In the summer of 2018, then Mahindra driver Felix Rosenqvist (pictured above) approached Gill to explain his offer from Chip Ganassi for a full-time IndyCar seat in 2019.
Gill eventually gave it his blessing despite having a contract with Rosenqvist for the 2018/19 Formula E season.
The Mahindra/Wehrlein scenario was never quite as serene.
Gill's deep-rooted affinity for Rosenqvist was almost fatherly in its admiration and nurturing, but it was always a very different, cooler and more business-like, relationship with Wehrlein.
It didn't help that the early days of the axis were beset with difficulties. This was when DTM convert Wehrlein got released from his Mercedes-Benz contract after it is rumoured he diffidently 'forgot' to pre-warn his employer he had signed with Mahindra.
There was little surprise therefore when Mercedes dug in, causing him to miss the 2018/19 FE season opener at Riyadh. Rosenqvist was brought back into the fold for one race only as the mess lingered until the end of the calendar year before Wehrlein could legally race for Mahindra.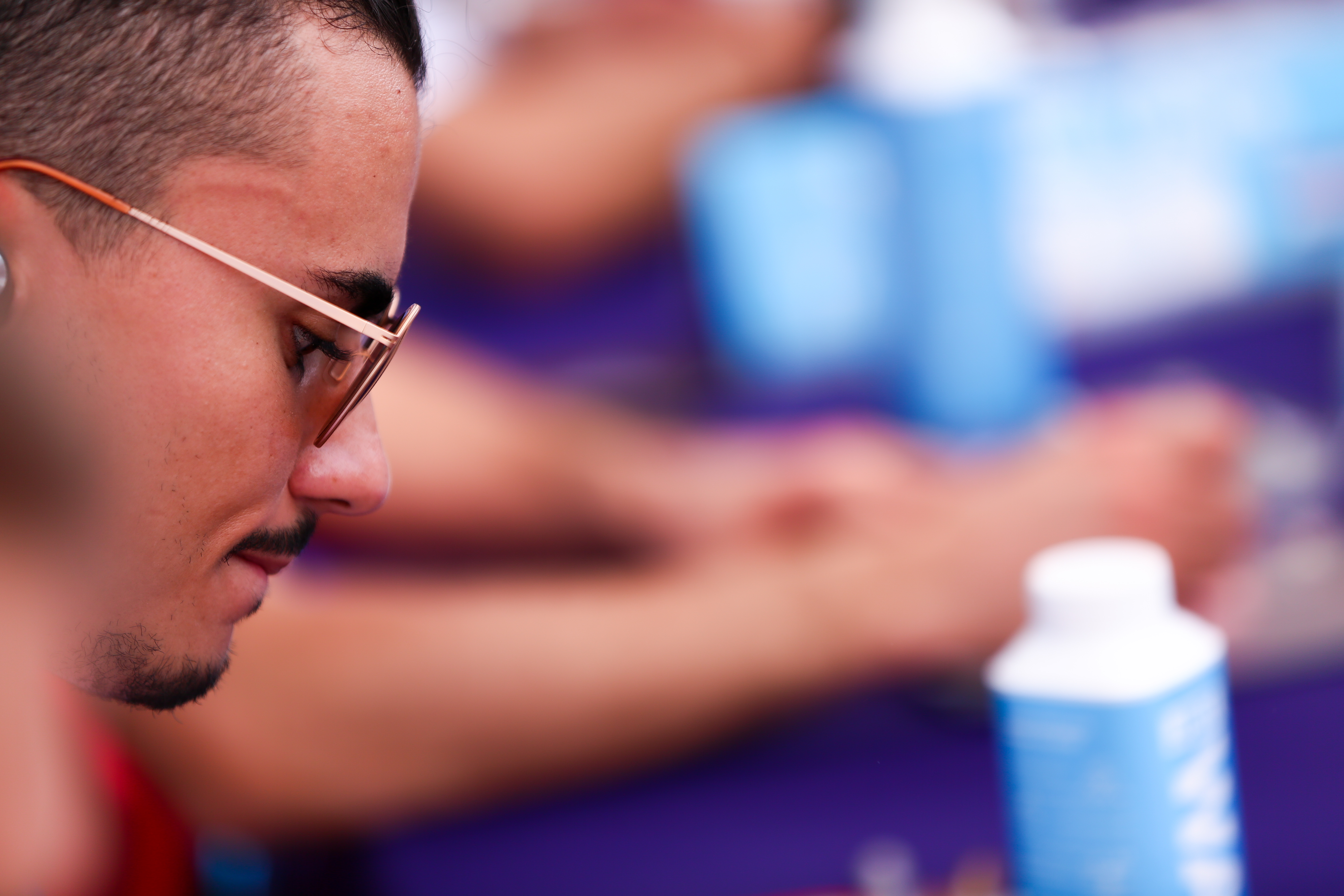 Then last summer Wehrlein toyed with a long shot chance at the Haas F1 team and remarkably also almost found a way back to Mercedes. This was when, despite denials from Mercedes and the man himself, he was close to undertaking at least a test for the team's Formula E arm in August.
These were surely signs that Gill made a mental note of and perhaps subsequently came to the front of his thinking when contractual loyalty and commitment were discarded by Wehrlein as soon as the Porsche opportunity opened up.
Wehrlein now has a huge opportunity and few begrudge him it. But the off-track reputation as a somewhat nomadic and opaque soul will linger until he really starts to deliver the goods.