Pascal Wehrlein and Jerome d'Ambrosio will start Formula E's Mexico City E=Prix from the back of the grid after receiving penalties due to their Mahindra team needing to address a gearbox issue.
Both gearboxes have been changed for each car after a potential reliability issue was discovered ahead of this weekend's fourth round of the 2019/20 championship, resulting in 40 place penalties for each of the drivers.
An equipment change under article 28.4 and 28.5 of the current sporting regulations states that "each car is provided with two electric motor generator units, two gearboxes, two inverters and one battery pack for the entire championship season".
28.5 details that "should a car use more than what is allocated in article 28.4, it will drop 20 places on the starting grid for the next race in which it takes part".
Two gearboxes, which are part of the powertrain cluster, are allowed for each car entered but should a change need to be made after homologation then a 20-place grid drop for the next round attended is made.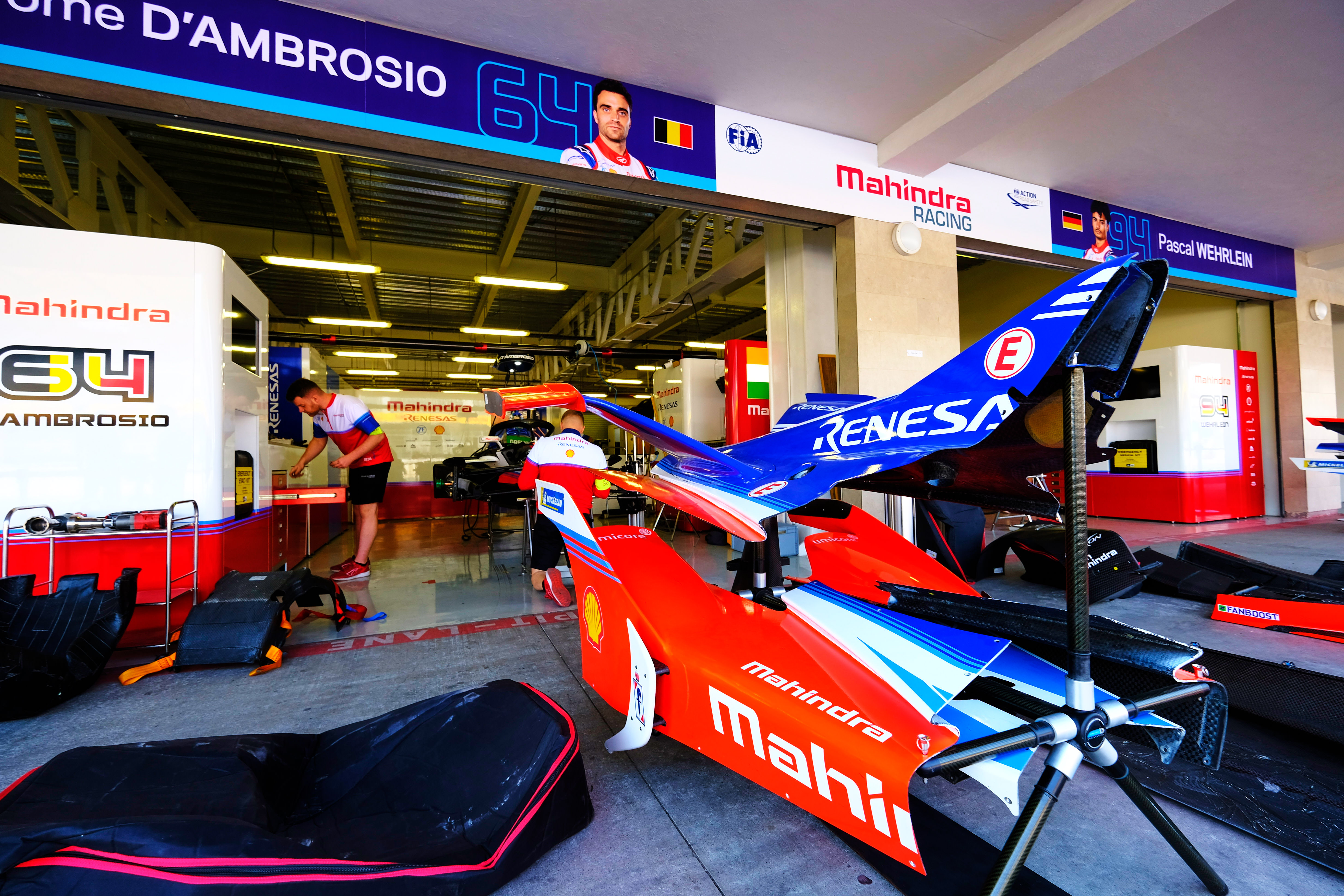 The gearbox, as well as other key powertrain components such as the inverter and motor, are sealed by the FIA. Should a seal be broken by the team to address an issue, the team becomes liable for a penalty.
Mahindra broke the seals on its gearbox to access parts that needed attention prior to the track action beginning with the brief shakedown session later on Friday.
"For us this weekend things have changed with the penalty now and qualifying will not be as important," Wehrlein, who came within metres of winning in Mexico last season, told The Race.
"We had to open up the gearbox and it means we will start from the back row probably whatever happens so it is a new challenge and we have to reset the goals a bit here now."
The penalties for both Wehrlein and d'Ambrosio will be applied with a maximum possible grid drop from where they have qualified and then one of a five-second time penalty, a 10-second time penalty, or a drivethrough penalty.
Additionally a 10-second stop and go time penalty where "the driver must enter the pitlane, stop at his pit for at least 10 seconds and then rejoin the race" can also be issued to make up the remainder of the penalty.