Formula E's first Jakarta E-Prix is now set to go ahead on the historic square in the centre of the Indonesian capital after local government officials overturned the recent rejection of the plan for where to host it.
The race should now take place around the protected Monas monument in the central square, which is surrounded by ministry and government buildings, as planned.
Earlier this month Formula E issued a statement confirming that it was looking for an alternative venue to the Monas site after local officials rejected the original plans.
However, last week the Medan Merdeka Area Development Steering Committee backtracked on its original decision and paved the way for the race go ahead as originally intended.
Anies Baswedan, the governor of Jakarta, held a press conference in the city on Friday confirming that all arrangements have been put in place for the square to host what will be the ninth round of the 2019-20 championship on Saturday 6th June.
Jakarta E-Prix sealed a five-year deal with Formula E last summer, but specifics on the location of the race have only just been confirmed.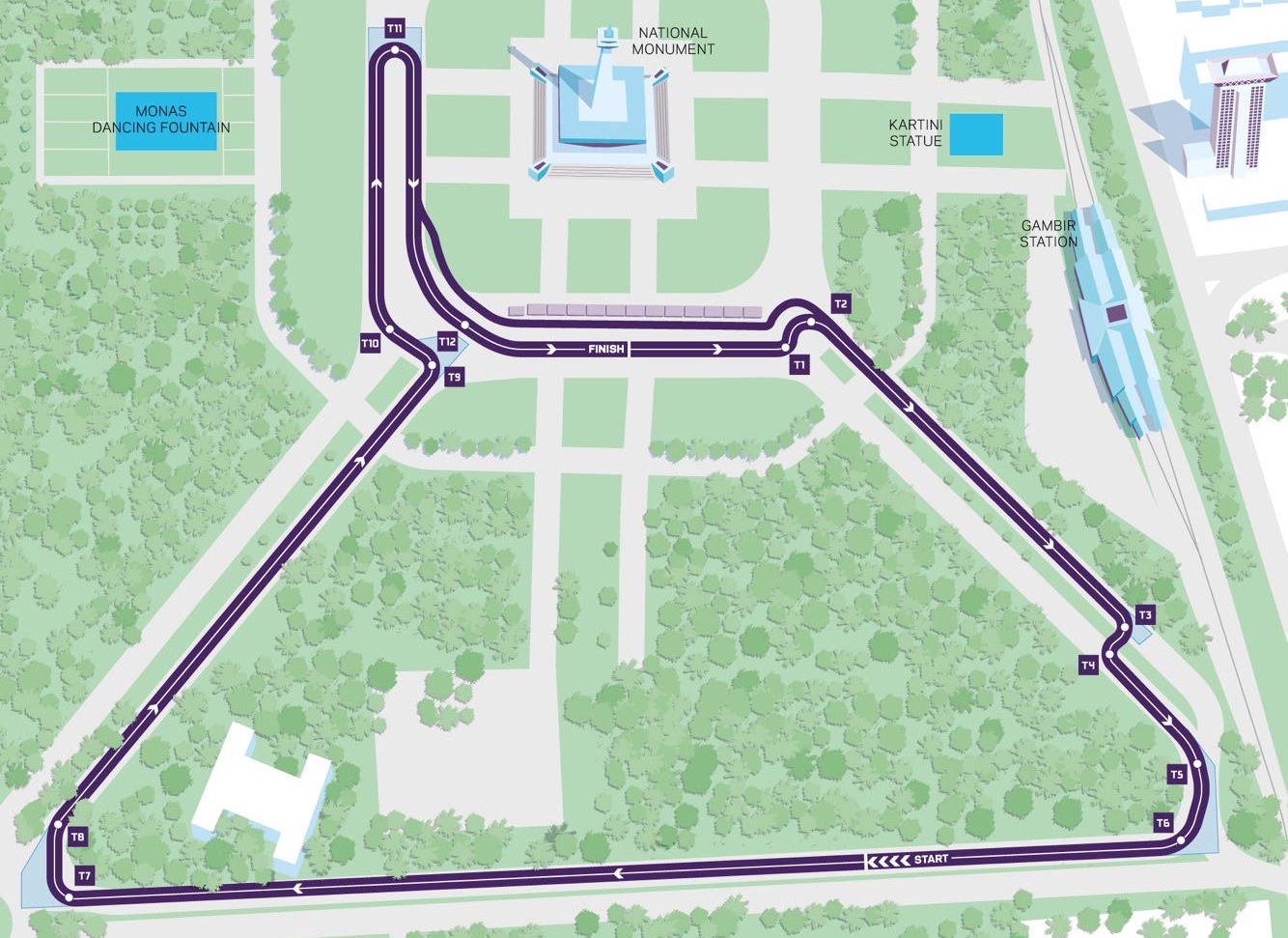 One of the sticking points of the talks was the laying of new asphalt at the site, which some officials believed was "a risk" to the culturally significant area.
Asked by The Race for a reaction to the press conference and about-turn, a Formula E spokesperson said: "After another meeting of the Medan Merdeka Area Development Steering Committee in Jakarta, Formula E has been granted permission for the race to remain in Monas.
"Formula E and the Jakarta Organising Committee are pleased with the positive outcome and would like to thank the Secretary of State and members of the steering committee for allowing the race to take place around the Monas area on June 6th 2020."
The spokesperson went on to thank Governor Anies Baswedan for "his continued support, as well as Jakpro – our local partner in Indonesia – for their commitment and effort over the past week, working closely with all relevant parties which led to this decision".
Formula E said it will "proceed with preparations as normal and adhere to the guidelines given by the Secretary of State and steering committee in relation to the construction of the track and supporting event infrastructure".
The Race understands that Formula E had deployed staff to Jakarta to work with Jakpro in order to source potential alternatives to the Monas site after last week's move to block the race using that location.