Formula E's Mexico City E-Prix has provided some unforgettable drama in its four previous editions at the Circuit Hermanos Rodriguez also used for Formula 1's Mexican Grand Prix.
Lucas di Grassi has been at the forefront of most of them: his disqualification after his Abt Audi came in underweight at the inaugural race in 2016, a remarkable redemption story a season later via two pitstops and a penalty and then last year's grandstand finish with Pascal Wehrlein.
The rarefied atmosphere of Mexico City, 2200 metres above sea level, means Formula E teams have to adapt some of their technical preparation ahead of the intense one-day format this Saturday.
Air density at sea level is 101.3 kPa but air density at 2200m is 76.0 kPa – so there is a 25% reduction in air density.
This will mean that both downforce and drag are reduced. Both are related directly to ρ (air density) and will be 25% less than at sea level.
"Because the FE car does not have much downforce anyway the cornering speeds are not likely to be affected, but the reduction in drag will ensure the cars are slightly faster at the end of each straight than they would be at a sea level track," says The Race's Formula E technical expert Peter McCool.
"Due to less drag the cars will have faster end of straight speed and so the brakes and/or the amount of regeneration is higher.
"Both create more heat, so all being equal and with no regen the brakes have to do more work."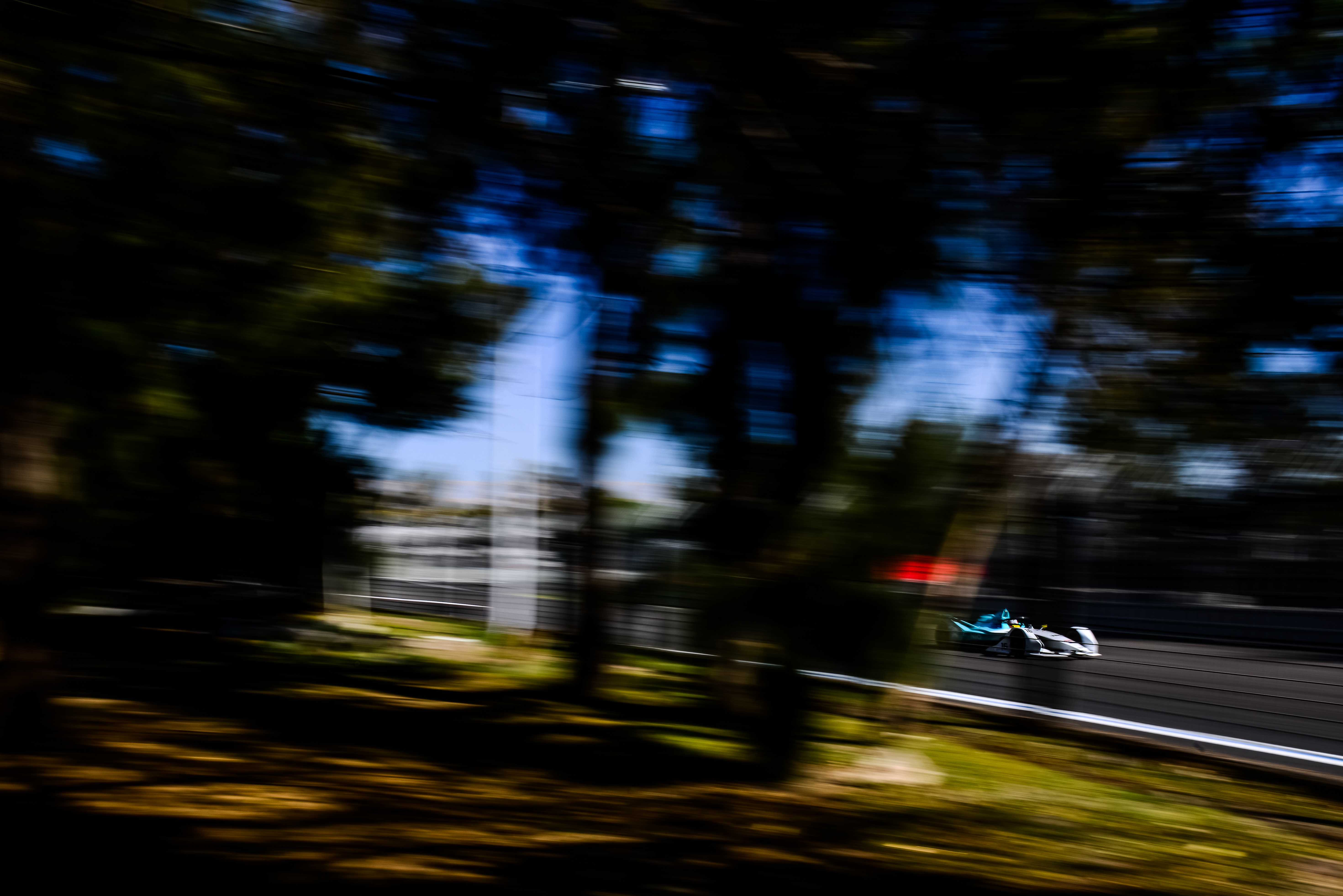 While the brakes get hotter, there is less air to cool them and this needs to be monitored carefully by the teams.
If the cars are slowed more using energy recovery then there is more current going back into the battery, and this needs to be watched as battery and motor temperature limits are always on the edge.
"Cooling is also affected because cooling performance is a function of mass flow of air," says McCool.
"With less air the cooling performance will be reduced. This reduction in cooling capacity will, in conjunction with a hot track temperature, have an affect on the critical temperature cooling of the battery.
"Less air means more of the sun's energy goes into the track resulting in higher track temperatures."
These facts, combined with the opening up of part of the famed Peraltada final corner due to the removal of the chicane previously placed there means that tyre wear will be another crucial factor to watch out for.