As part of an ongoing celebration of Formula E's history so far, we're counting down a ranking of every driver who's every raced in the series – from the worst to the best.
Last week we tackled the bottom of that list, now we're onto the mid-pack:
44. Jarno Trulli
Starts: 11
Best Result: 4th, Punta del Este 2014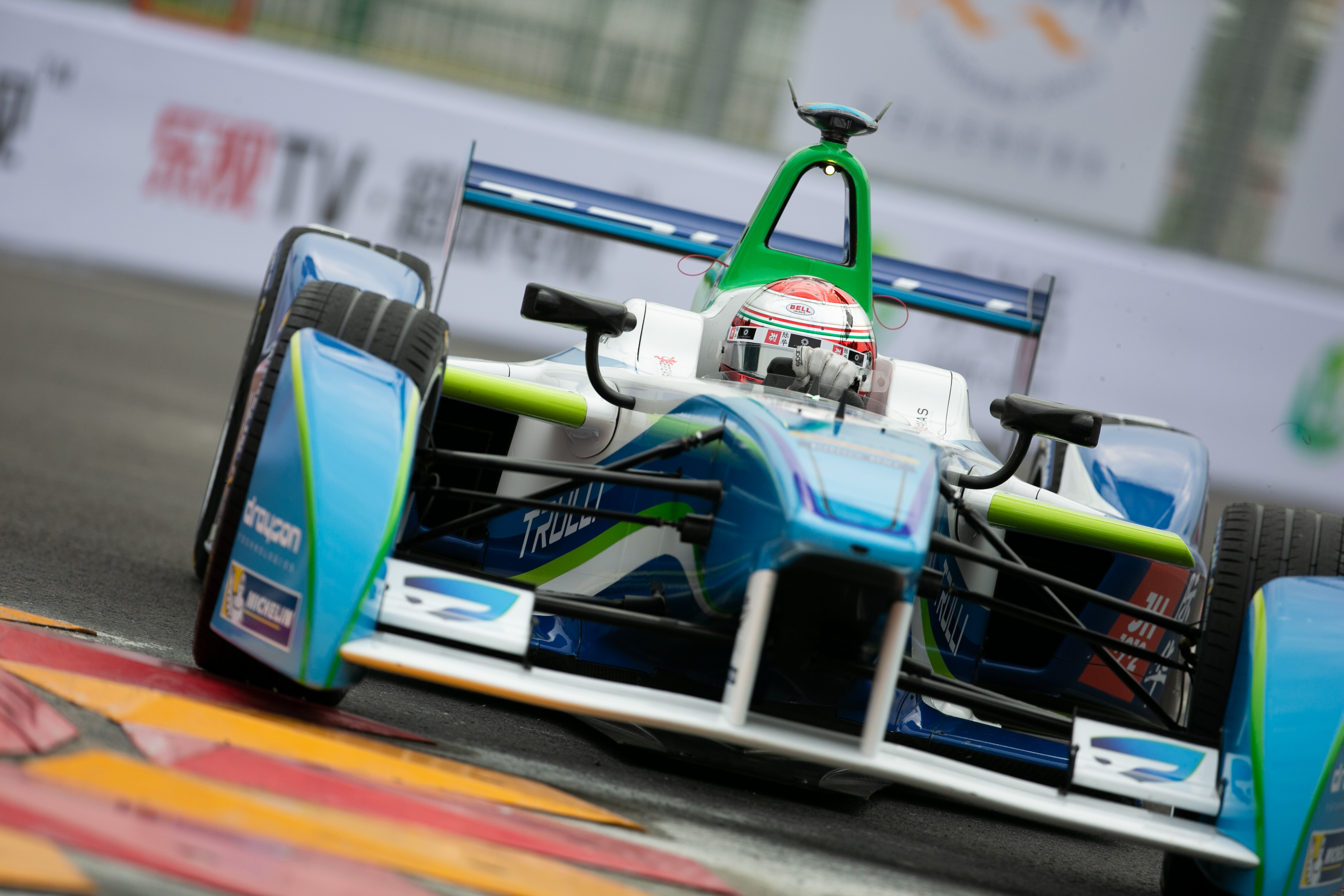 Trulli squeezes into this section by dint of a few flashes akin to the intermittent brilliance so evident through his long Formula 1 career.
Only Trulli knows how motivated he really was for a generally scrappy Formula E programme, but the overriding feeling, albeit with hindsight, is that he and his partners massively underestimated the new series.
His personal highlights included a supreme performance at Punta del Este when he qualified seventh and then raced to an accomplished fourth place, while in Berlin he somehow claimed a sensational pole position – wrong-footing the opposition with a killer set-up.
That was very much the only glimmer of anything positive for Trulli and it became clear from a very early stage that plans to design and build a 2015/16 powertrain with the Motomatica company would be a complete disaster.
This is precisely how that played out and sadly the Trulli team was quietly ushered away from Formula E as a deal was quickly brokered to use its redundant slot on the grid for Jaguar's high-profile arrival.
43. Takuma Sato
Starts: 1
Best Result: No finish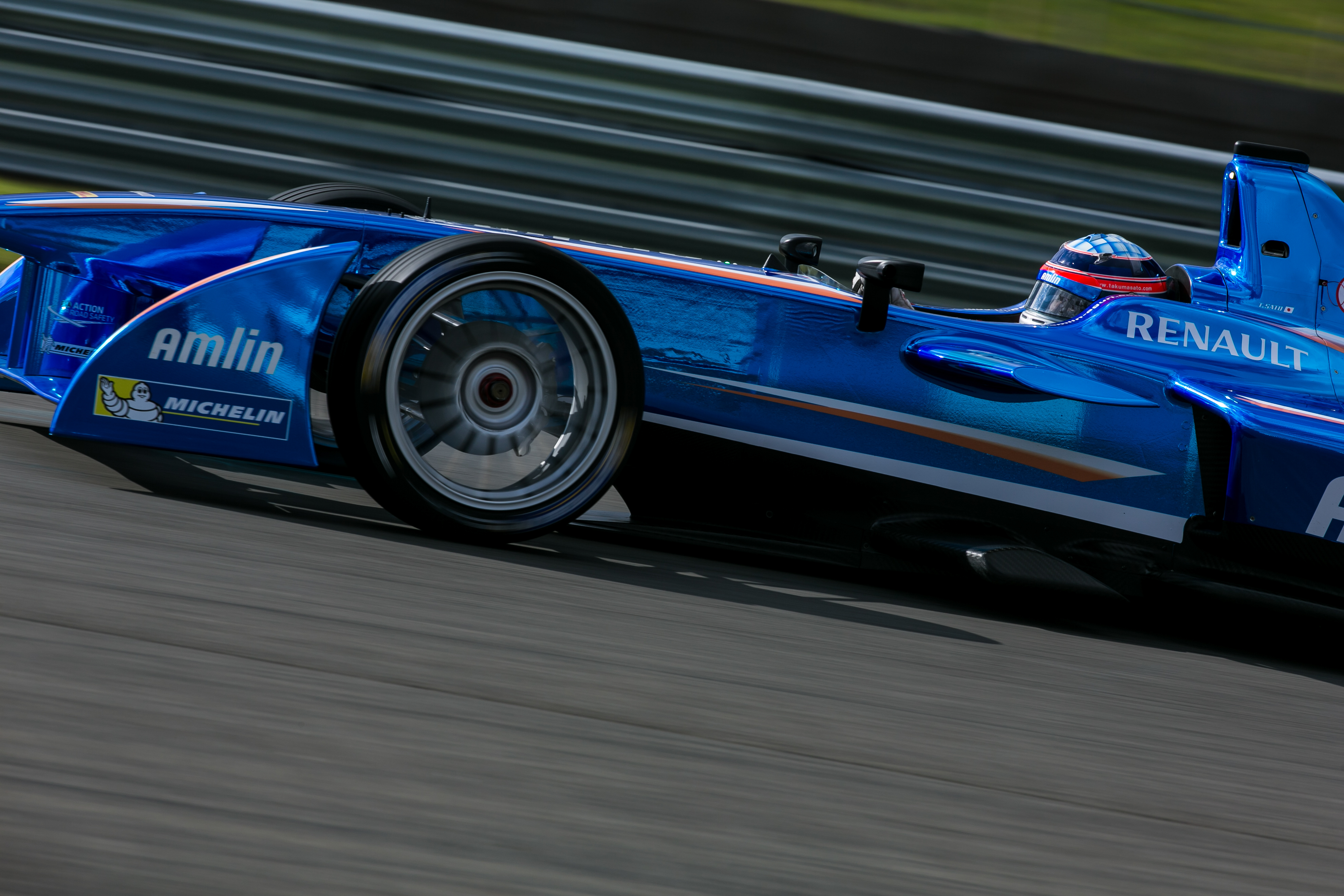 Sato's single start came at the inaugural race in Beijing after full-time Amlin Aguri signing Antonio Felix da Costa's debut was delayed due to a clashing DTM race at Lausitzring.
Ironically Sato's Beijing race was a forgettable affair after issues in qualifying and race stymied him significantly. It was more his short contribution to the team in testing that helped get what was at that stage a chaotic team at least up and running, and that's what earns him his position in this list.
If he's honest with himself, Sato never envisaged a future in electric racing as his eye was firmly fixed on his IndyCar activities.
"We loved Taku and were thrilled to have him join us for the first race," recalls then Amlin Aguri technical director Peter McCool.
"There was still the possibility that he would sign for the whole season – which is what we desperately wanted. But he had his sights set on Indy racing."
42. Justin Wilson
Starts: 1
Best Result: 10th Moscow 2015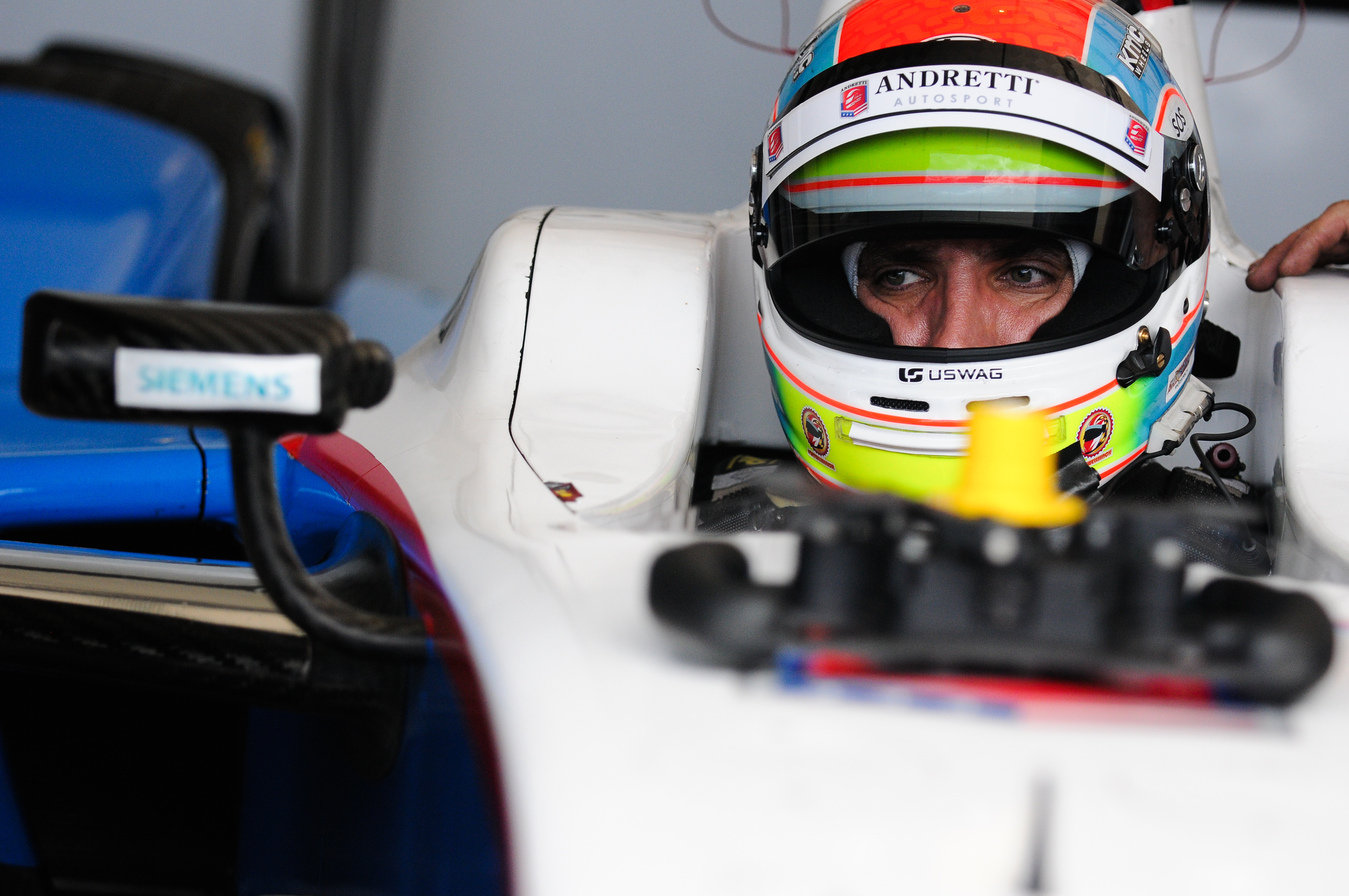 In the final months of Wilson's life he was asked to step into the revolving door of the second Andretti seat for the Moscow round alongside Jean-Eric Vergne.
In the words of team principal Roger Griffiths, Wilson delivered "a very professional and accomplished one-off with no preparation whatsoever".
For those that knew and had worked with the highly popular Wilson this came as little surprise. His race was typically combative and he took a hard-earned debut point.
"I felt he was the one driver Jean-Eric really respected that season and who he was looking at the times of to see what he was doing," adds Griffiths.
At the Donington Park test just 10 weeks later, the entire paddock lined up for a moment's silence to remember Wilson – who had died from injuries sustained in an IndyCar crash. That Donington scene underlined the great respect and love for him from the whole racing industry.
41. Oriol Servia
Starts: 4
Best Result: 7th Beijing and Putrajaya 2014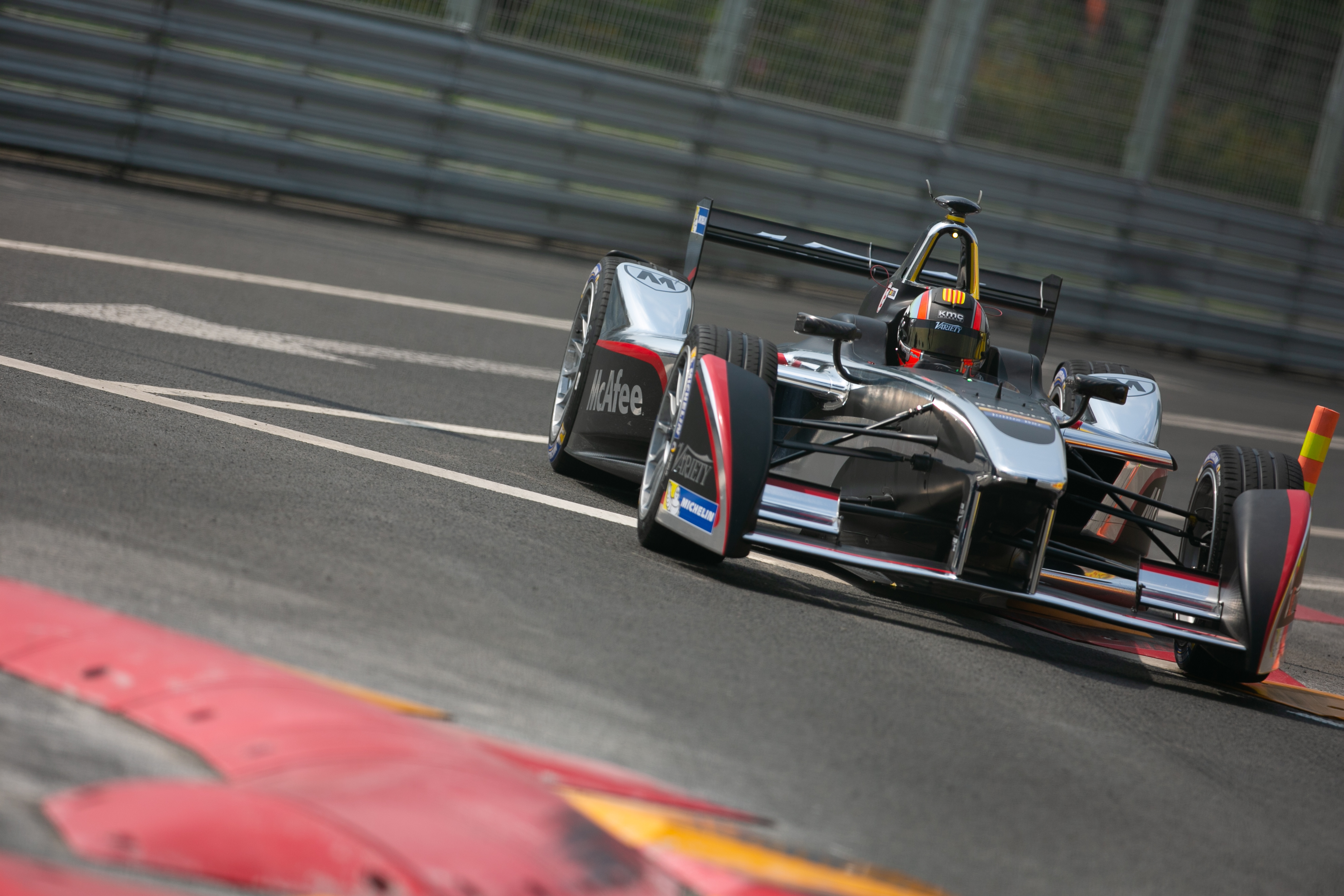 Servia is unique in Formula E in that he has a 100% points-scoring record (among drivers who have started more than a single race).
Along with Jarno Trulli, (born on the same day!), Servia was at 40 the equal-oldest driver on the grid when the series began after being called upon at the last minute to replace Mike Conway at the Dragon Racing team.
He immediately made an impression with a solid run to seventh at the Beijing opener and then took a pole and more points at Putrajaya before further top-10 finishes at Punta del Este and Buenos Aires.
The US based Spaniard was ultimately replaced by Loic Duval for the rest of the season. This came after the Argentinian round when he was offered the managing director position of the team by Jay Penske, which meant working from the Penske Media Corporation's offices in Los Angeles.
However, this didn't last long, and Servia quietly went on to other projects after the first season was completed.
40. Karun Chandhok
Starts: 12
Best Result: 8th Mexico City 2017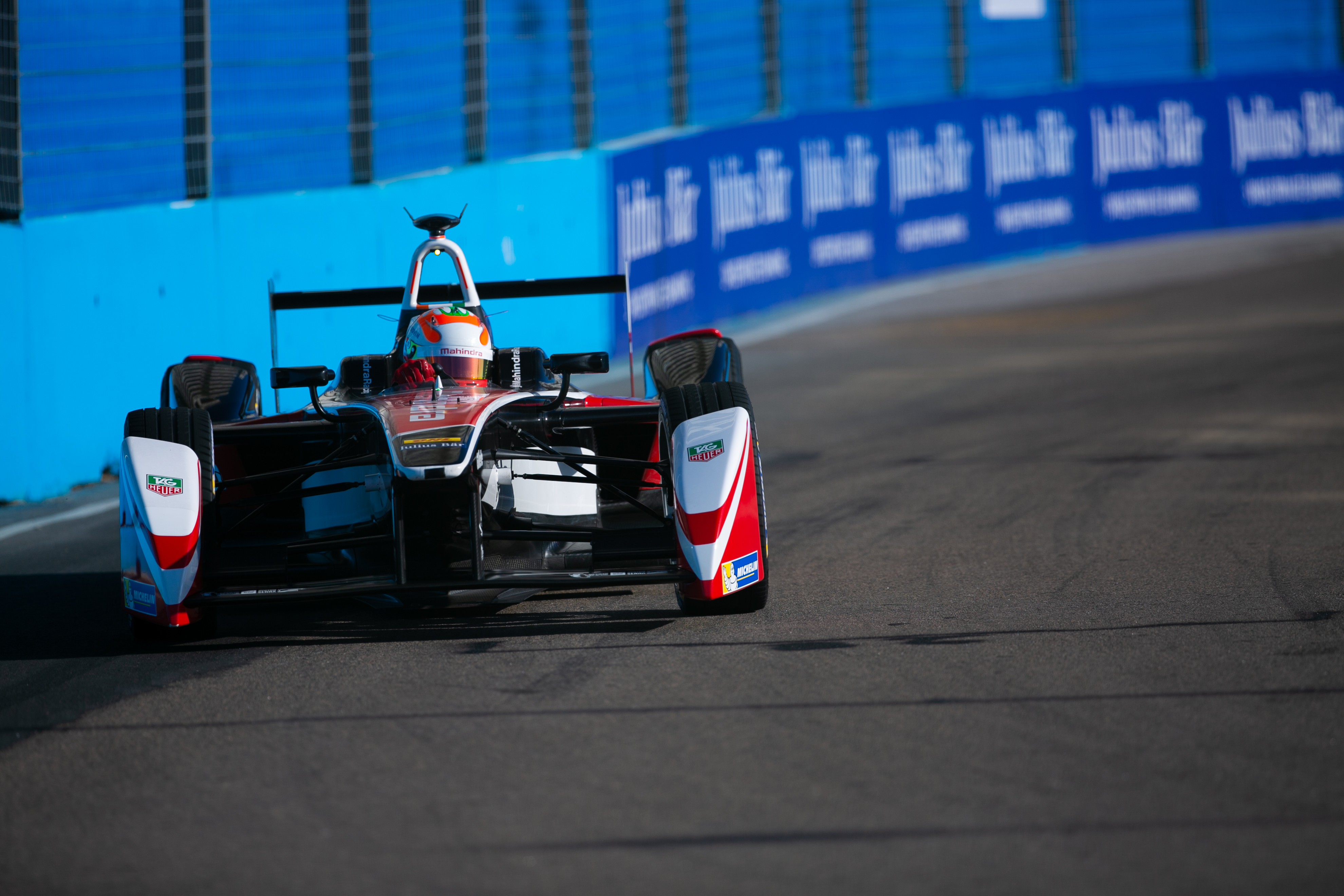 Chandhok's season with Mahindra started promisingly enough with two points-scoring performances in Beijing and Putrajaya. But the rot appeared to set in after a suspension failure-triggered shunt in Buenos Aires when he was eyeing another points haul.
He was never to see an FE point again and a rocky relationship with team chief Dilbagh Gill became ever frostier.
It wasn't like team-mate Bruno Senna battered him on pace consistently but rather that Chandhok appeared to get unsettled amid a maelstrom of instability. This culminated in technical and operational partner Carlin being usurped by the QEV Technologies company for the second campaign, when Chandhok was replaced by Nick Heidfeld.
39. Adam Carroll
Starts: 12
Best Result: 8th Mexico City 2017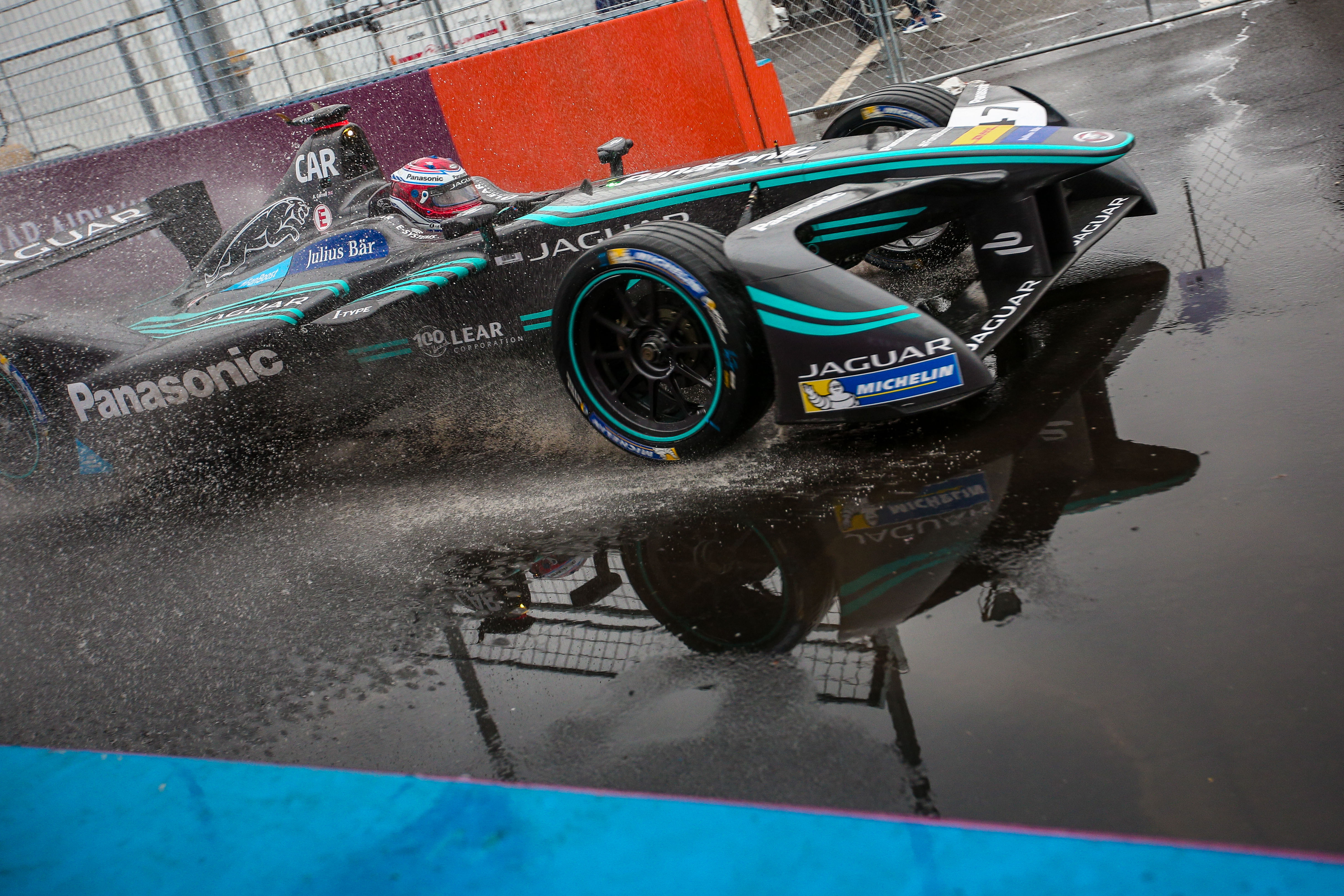 Carroll almost made his Formula E debut at Buenos Aires in 2016, when he travelled there for Mahindra to substitute for Heidfeld – who was still recovering from a hand injury sustained at Putrajaya a few races previously.
Bizarrely, Carroll was then in discussions with Abt about replacing Daniel Abt – who became ill the day before the race but ultimately recovered.
His single season in Formula E is wrongly maligned, largely because Jaguar's sluggish maiden electric powertrain was fast-tracked into a rushed initial campaign.
The GP2 race winner – a driver many seasoned observers believed deserving of an F1 chance – was not, as has been often reported, completely crushed by team-mate Mitch Evans.
Had it not been for Carroll being innocently collected in an accident at Mexico City, it is likely he would have claimed fourth place ahead of Evans.
Who knows how that would have altered the confidence and perspective for a driver who was popular and respected by a still-forming team.
Instead, Carroll was let go after two points scores and many felt that there was an element of the scapegoating regarding his departure.
38. Jaime Alguersuari
Starts: 9
Best Result: 4th Buenos Aires 2015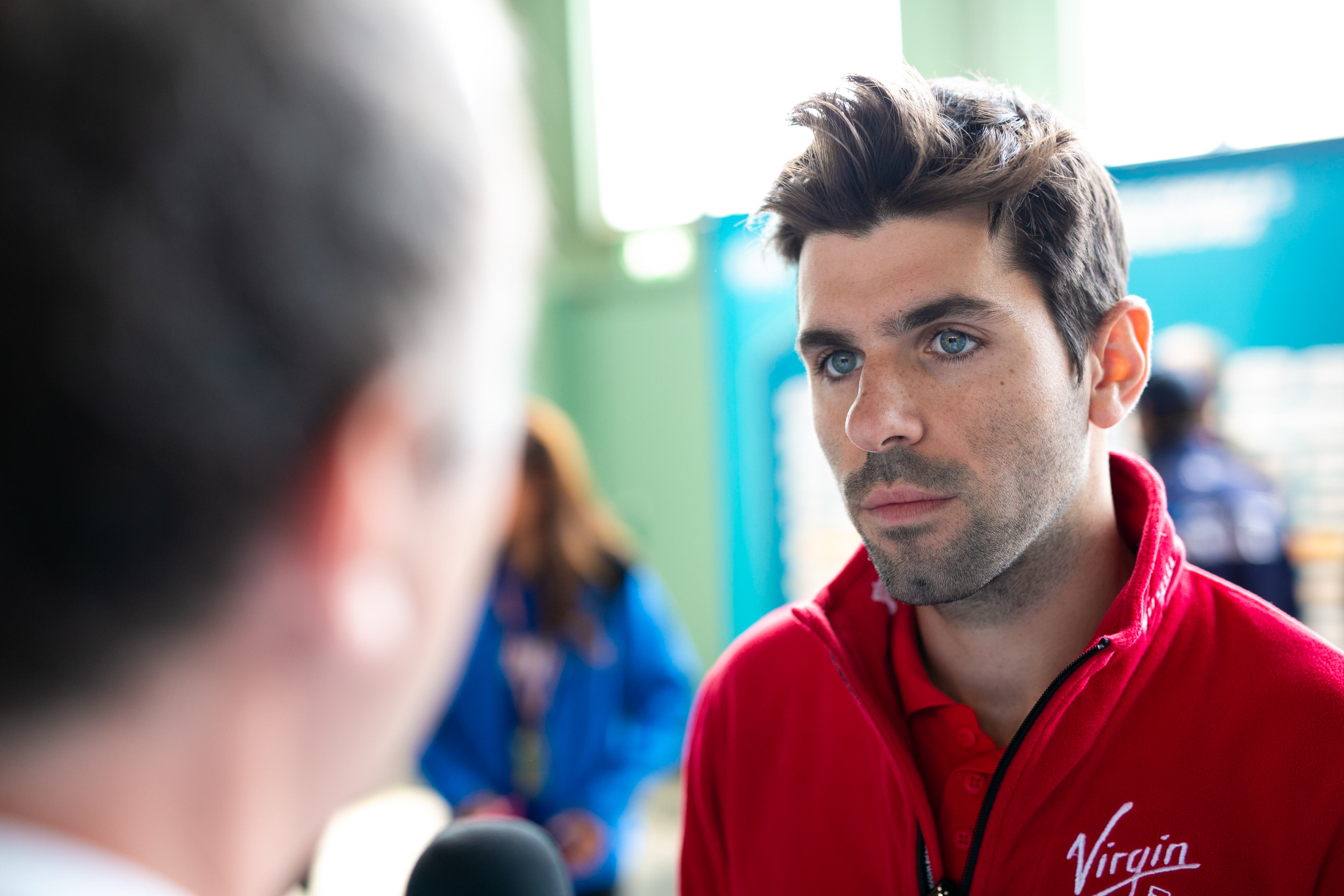 One of the more curious stories of Formula E is that of this former Toro Rosso F1 driver and his erratic final flourish in a brief motorsport career.
As team-mate to Sam Bird at Virgin Racing, Alguersuari struggled to get to terms with Formula E and despite a decent fourth place at Buenos Aires, he simply appeared to lose interest in racing altogether, never mind a fresh new discipline like Formula E.
By the Berlin race in May, Virgin was actively chasing Jean-Eric Vergne to replace Alguersuari, and when he suffered an unspecified health concern and had his racing licence temporarily suspended it concluded any chance of him continuing.
A few months later his retirement was announced, and so at the age of 25, his racing was over and he moved on to carving a niche as a DJ.
37. Rene Rast
Starts: 1
Best Result: Not classified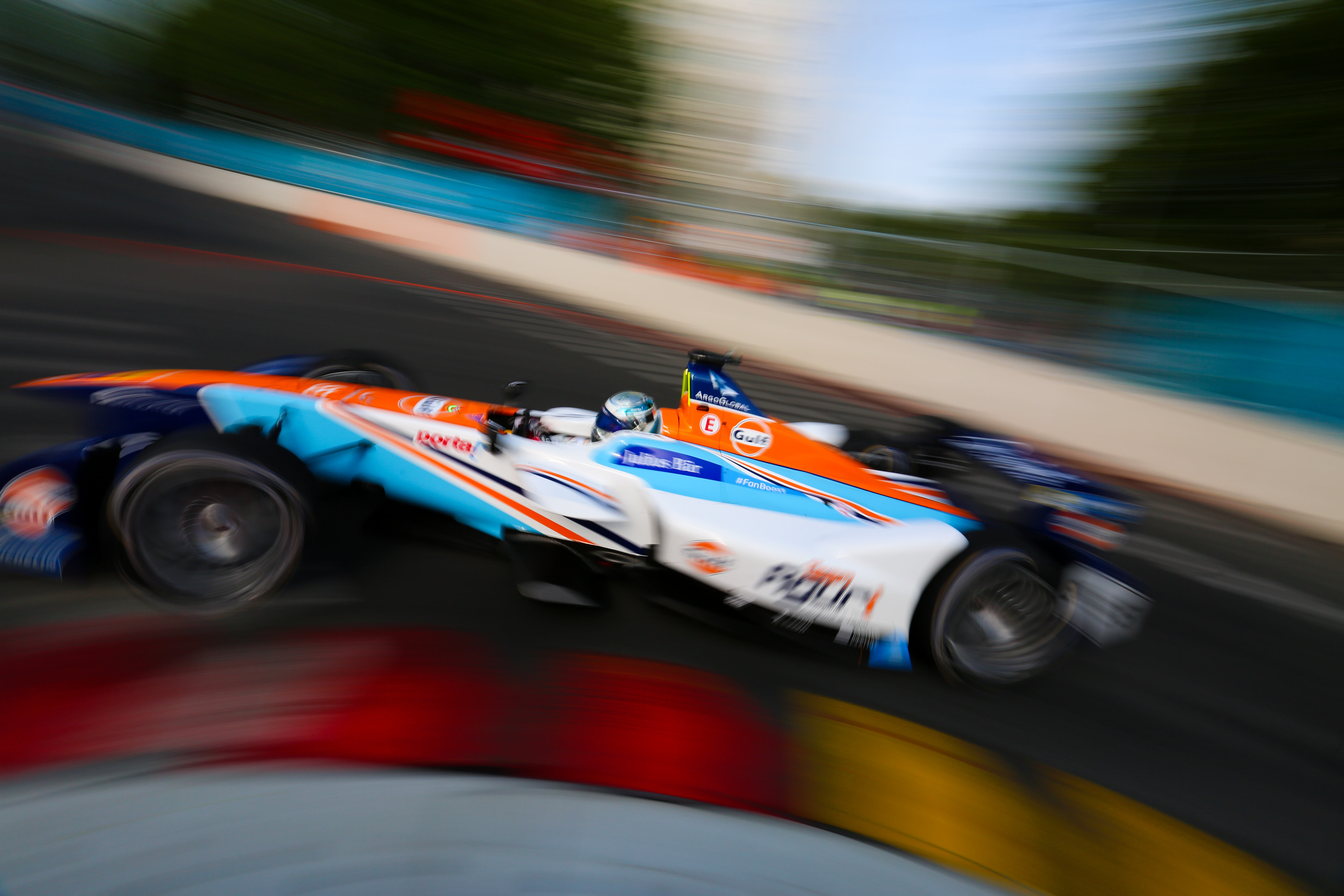 Rast makes it so high up this evaluation not because he went on to achieve so much in his career after this one-off appearance, but more because it was genuinely one of the greatest hidden gem walk-on parts in Formula E history.
Drafted in at the Berlin 2016 round at the very last minute to replace a DTM busy da Costa at Aguri, Rast improved with every lap in what was his first single-seater appearance for over a decade.
As anticipated he comfortably outqualified team-mate Ma Qing Hua. His race started badly with damage inflicted in a first-lap shunt, but from there Rast's pace was phenomenal and he set the third-quickest race lap in the elderly Team Aguri package to leave us asking 'what if' he had managed to get a more solid role in single-seaters.
36. Nico Muller
Starts: 5
Best Result: 12th Santiago 2020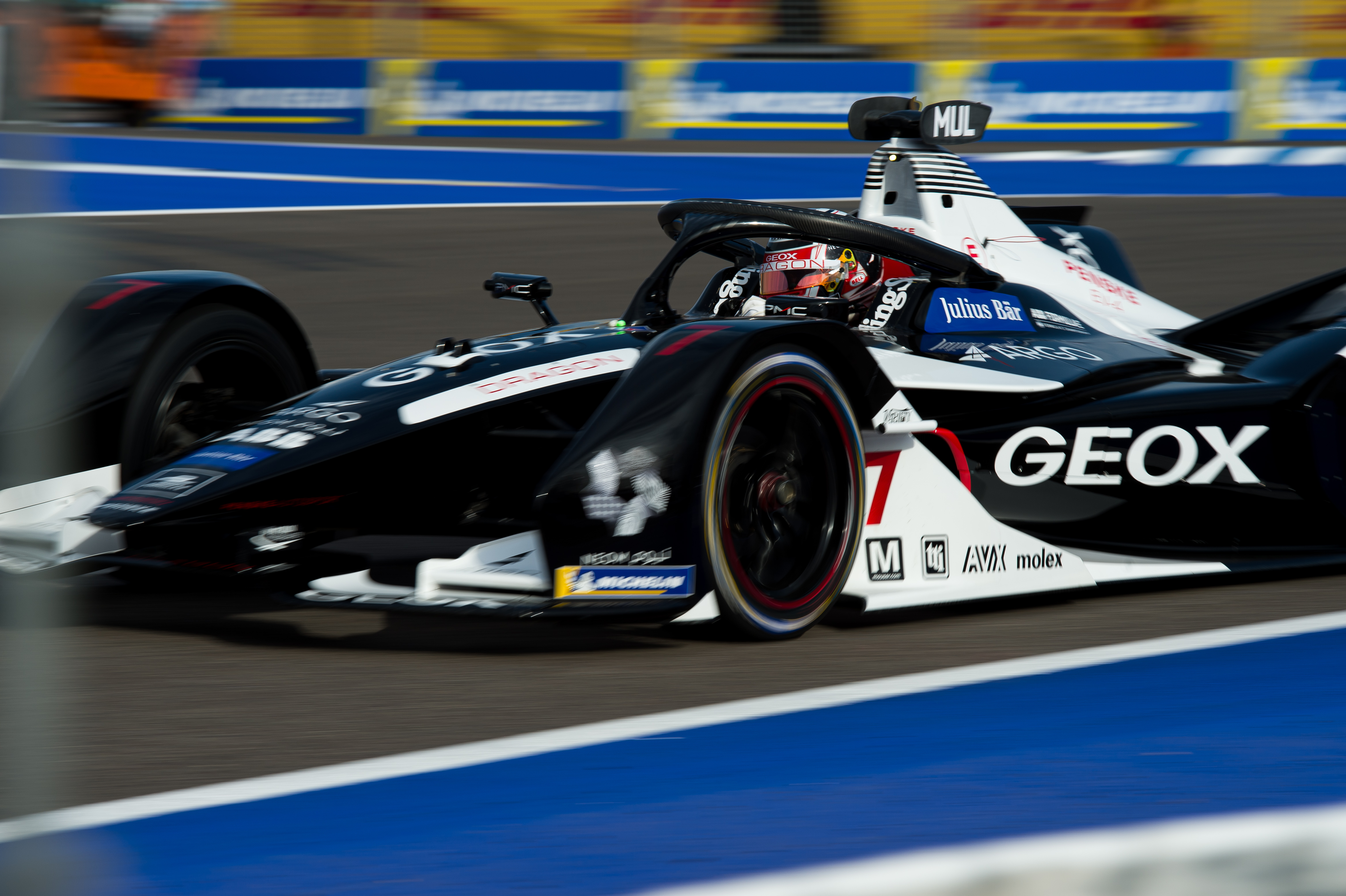 Muller is just a few races into his Formula E career but the feeling is that he will be around for a few seasons yet, and in the right machinery he is likely to be a fearsome prospect for his competitors to deal with.
He showed his mettle in two Marrakesh rookie tests (in 2018 and 2019) with Audi before signing up with Dragon for the present campaign.
The team rates him highly but so far any potential big results have being masked by a poor Penske powertrain and the occasional rookie mistake, such as Mexico City when he crashed after qualifying a heroic eighth.
35. Mike Conway
Starts: 8
Best Result: 8th Berlin 2016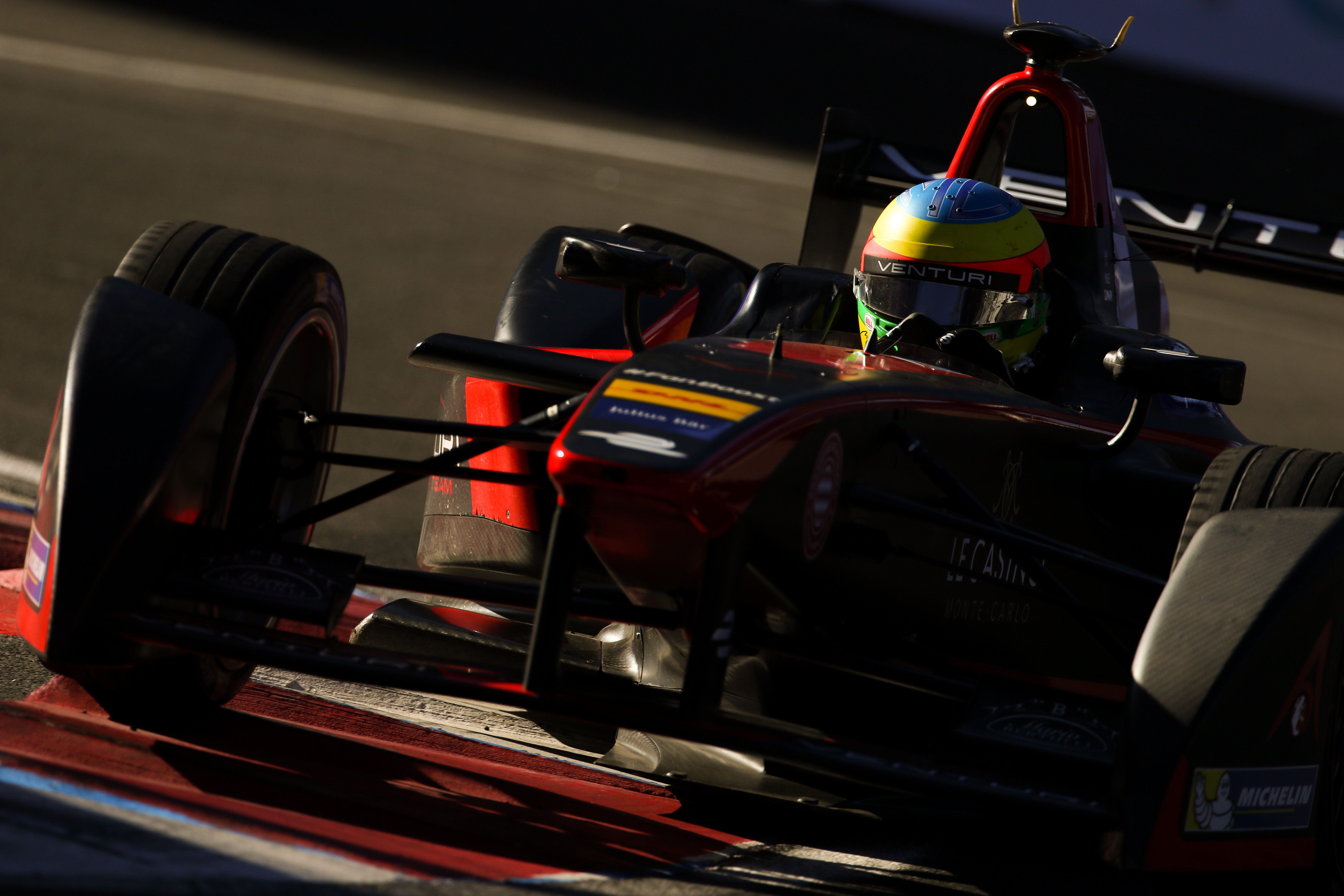 One of the standout endurance drivers of the last few years, Conway was initially slated to drive for Dragon in the first FE season. However, he lost his seat when Jay Penske took umbrage at Conway's inability to prioritise Formula E over the World Endurance Championship and Servia gratefully snapped up the seat.
Conway eventually made a brief appearance for Dragon at Paris in 2017 deputising for a DTM indisposed Loic Duval and should have claimed points but for a team error on his pitstop call.
Prior to that though there were several accomplished performances for the Venturi squad when he was drafted in to replace Jacques Villeneuve in early 2016.
A superb debut fifth-placed start in Buenos Aires went unrewarded but he then claimed three points scoring results with 10th, eighth and ninth at Long Beach, Berlin and Battersea Park respectively before deciding to concentrate on his WEC commitments with Toyota.
34. Gary Paffett
Starts: 13
Best Result: 8th Hong Kong 2019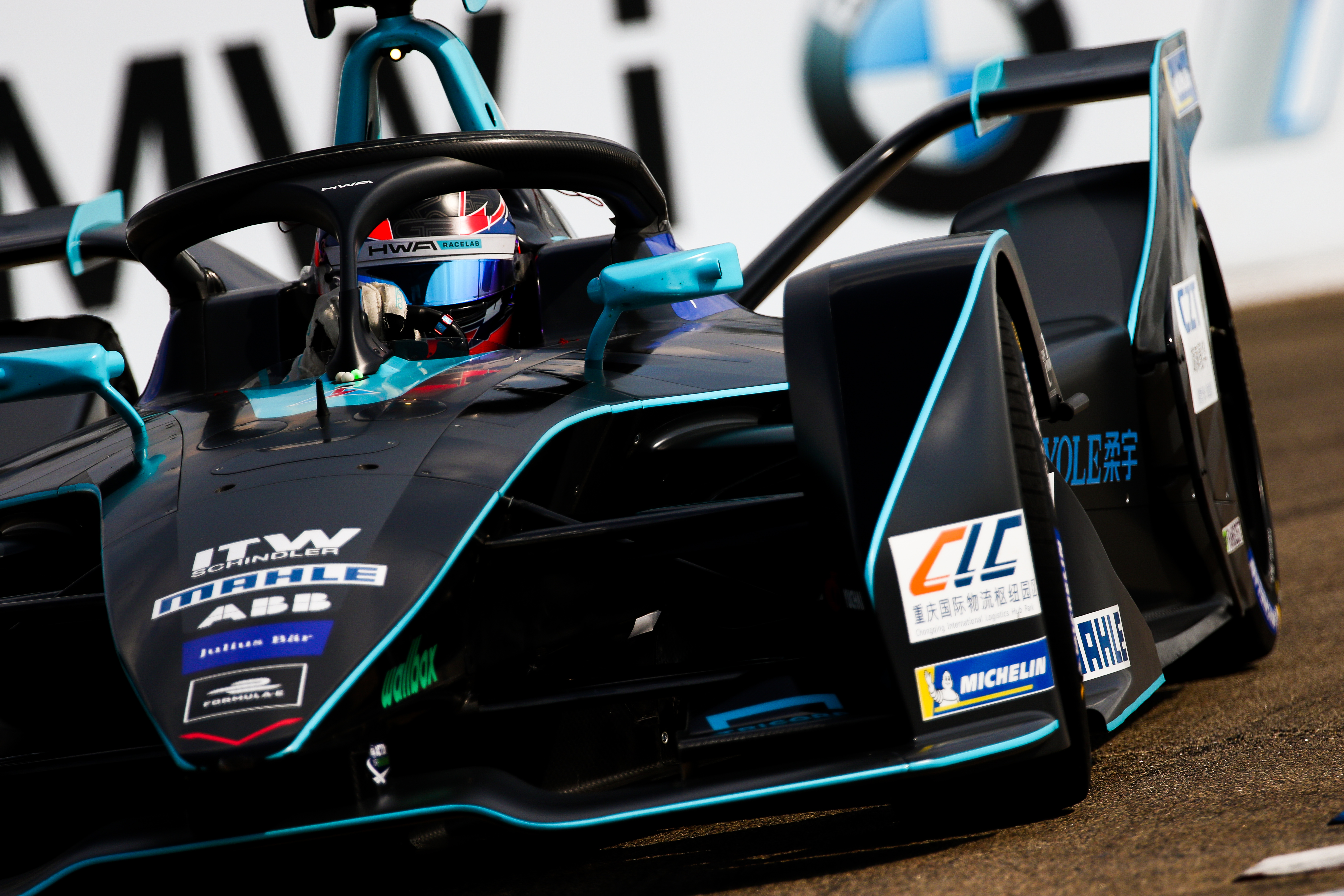 Paffett's performances and results were unfairly disparaged in his so far only season of Formula E action in 2018/19 with the HWA Racelab squad.
It was unfair because, despite from being significantly outscored by team-mate Stoffel Vandoorne, Paffett was playing a major part in the team's formation and then metamorphosis into a fully-fledged Mercedes outfit for the 2019/20 season.
There is little doubt that Paffett would have been on the coattails of Vandoorne from a points perspective had it not been for technical issues at Rome and Berlin.
However, despite the frustrations, the double DTM champion's motivation never dipped and he justly attained a position within the Mercedes team as sporting and technical advisor.
33. Pierre Gasly
Starts: 2
Best Result: 4th New York City race two 2017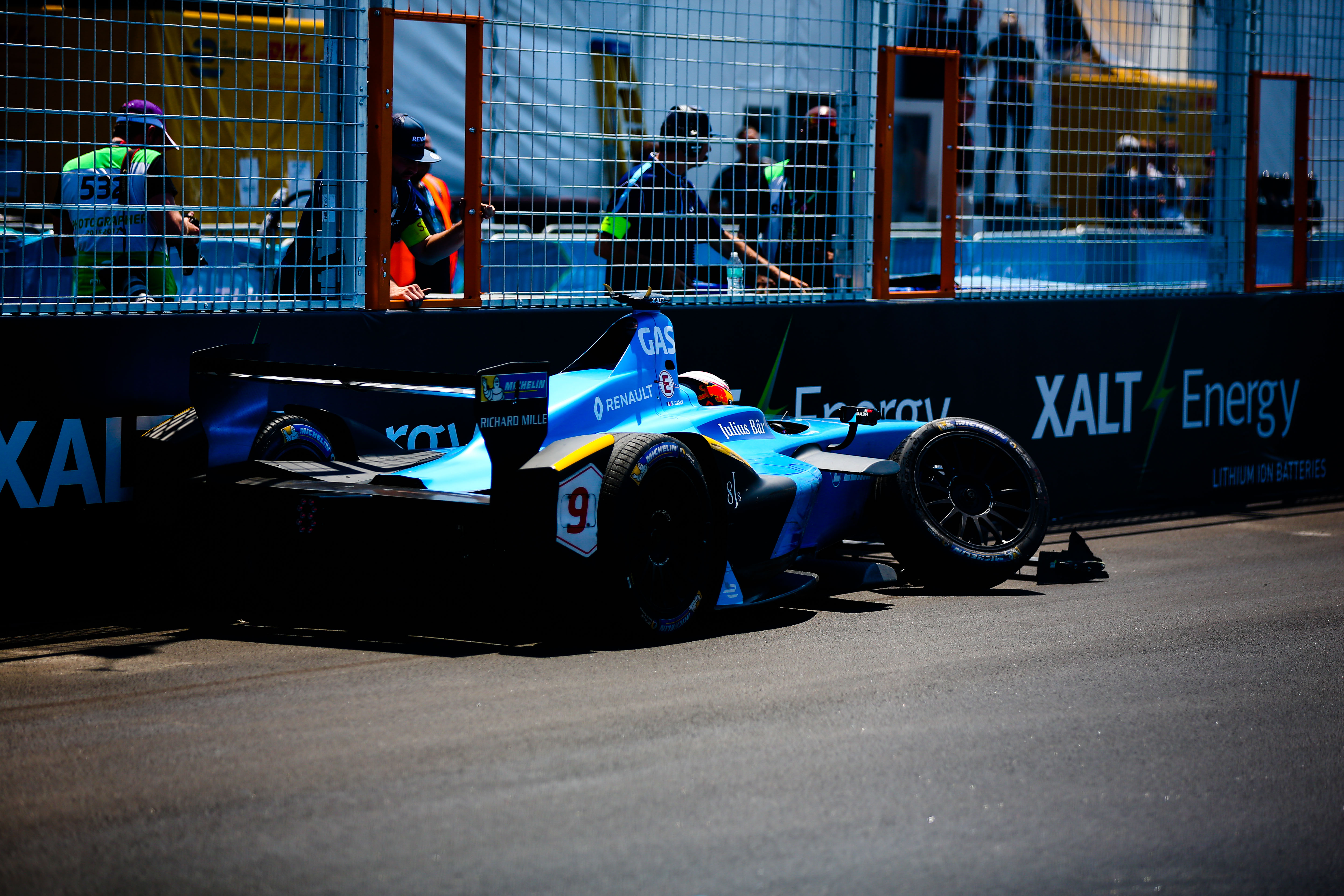 Gasly proved to be a superb plug-in and play substitute for Sebastien Buemi in New York in 2017 when the DAMS Formula 2 'old boy' was called upon due to Buemi's much-debated date clash with the WEC round at the Nurburgring.
Then racing in the Super Formula series, Gasly had an almost impeccable debut and took a seventh and fourth position. But that only tells a small part of the story.
The second race in particular featured high drama when Gasly caught Mahindra pair Felix Rosenqvist and Nick Heidfeld at the last corner of the race but overcooked his attack and slammed into the wall at the final turn – taking an eventual fourth position on three wheels.
Gasly's job though was done as he completed his and e.dams Renault's mission of limiting the damage of Buemi's absence and taking points away from title rival Lucas di Grassi.
32. Felipe Massa
Starts: 18
Best Result: 3rd Monaco 2019
Massa tested for Jaguar in Sicily with a view to joining the team for the 2017/18 season but when Nico Rosberg's shock retirement created a knock-on effect at Mercedes and Williams, Massa got a stay of execution in F1 for a further year.
He was then parachuted into the Venturi team at great expense. Enjoying the full support of Formula E kingpin Alejandro Agag, Massa signed a three-year deal with his Monegasque neighbour.
A long testing programme was devoured ahead of his initial campaign, which although far from stellar was also not the disaster it is often portrayed as. He just shaded team-mate Mortara in qualifying and a standout third place at his 'home' event in Monaco gave at least a sheen of respectability to his season.
A troubled start to his second campaign in the presently paused season though has given cause for concern, especially as Mortara has largely thrived. It remains to be seen if Massa has the necessary impetus and motivation to dig himself out of this trough when the season resumes.
31. Tom Dillmann
Starts: 23
Best Result: 4th New York City 2018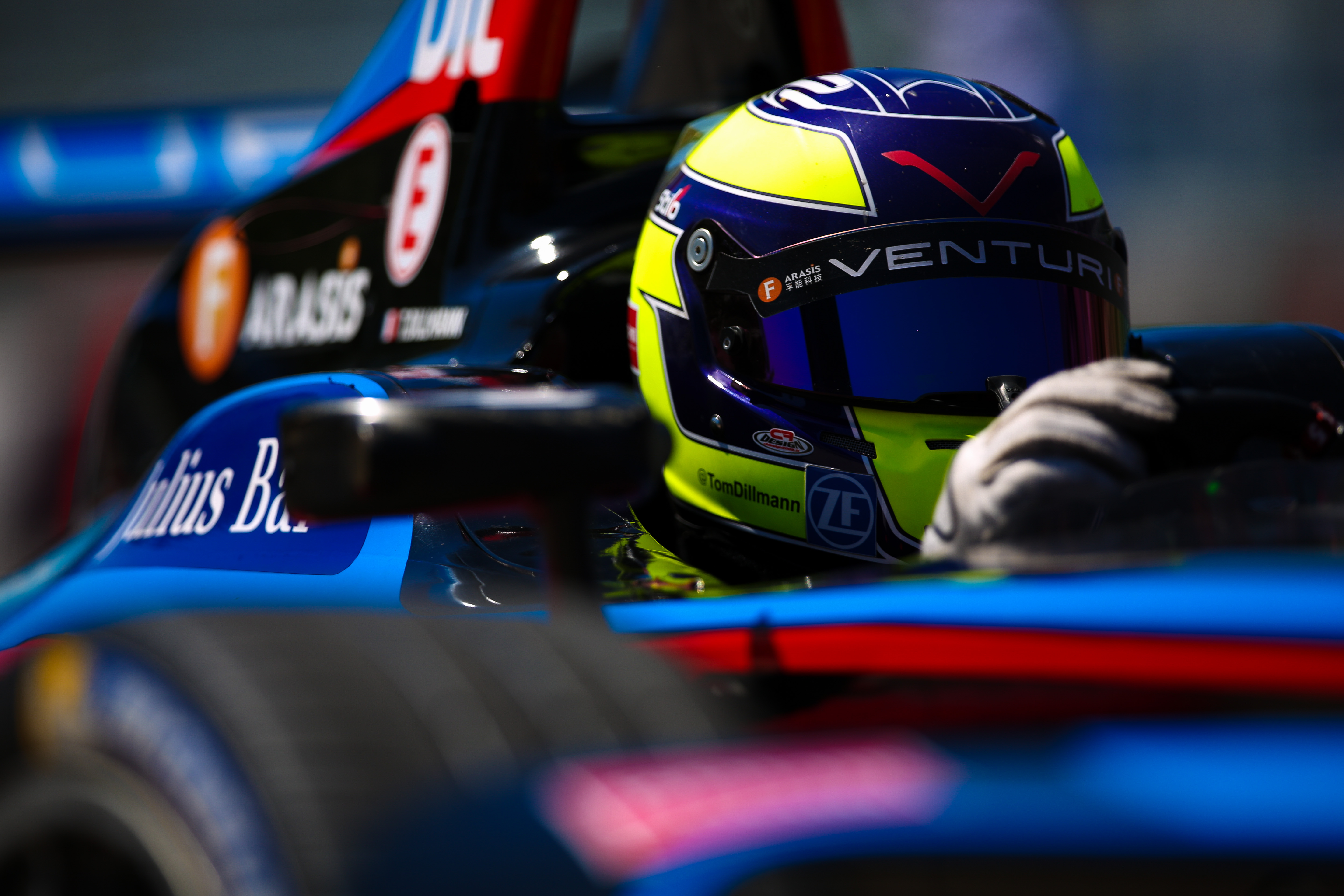 Dillmann made the most of the opportunities he got in Formula E but any momentum was completely stymied when he was the innocent victim of NIO's decline into rank backmarker during its disastrous 2018/19 campaign.
Prior to that Dillmann added to a strong reputation, earned on the junior single-seater ladder, by replacing first a DTM-occupied Maro Engel at Paris in 2017 and then moving across to the other side of the Venturi garage to fill in for a Techeetah-bound Stephane Sarrazin.
Dillmann delivered, with four points scores from seven starts. He did more of the same the following season when he filled in, this time for Mortara at Venturi, scoring a finely-judged fourth place in New York City.
This went a long way to securing that fateful switch to NIO, but Dillmann can hardly be blamed for anything in a season that presented very few possibilities to showcase his mettle.
30. Bruno Senna
Starts: 21
Best Result: 2nd Battersea Park 2016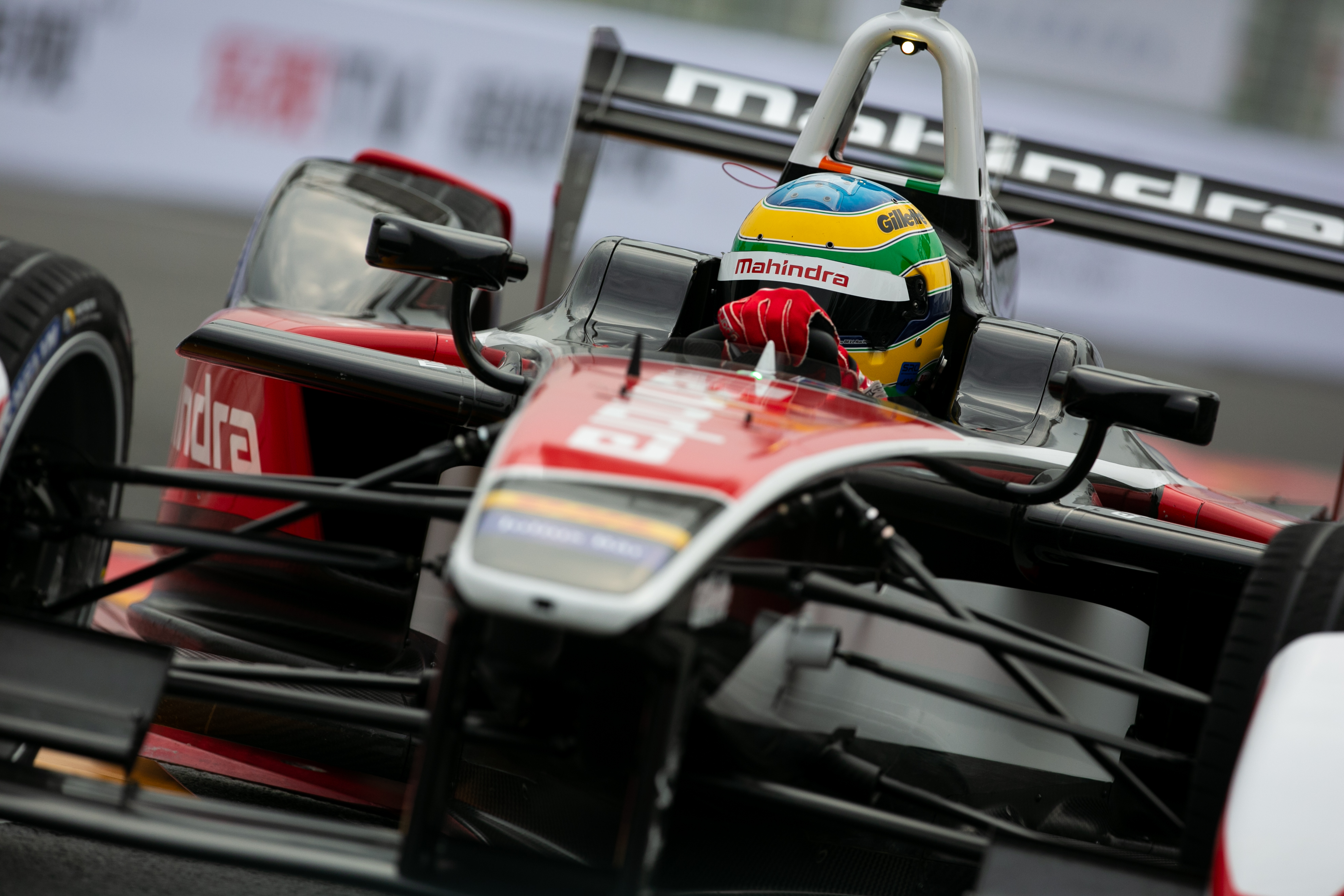 Formula E never quite worked out for Senna but this is certainly no direct reflection on his skills because in some races he produced decent results.
There was definitely a hint of inconsistency though in his qualifying performances, and in reality Mahindra was far from being a race-winning prospect in its first two seasons.
Heidfeld assumed the mantle as the go-to development driver and initial uncertainty over Senna's role in the team at the start of season, when da Costa was primed for a seat, did little to help the overall picture for him.
But on his day Senna was capable of strong drives to top results and this was born out with his races at Battersea Park in 2015 and 2016, which yielded fourth- and second-place finishes respectively.
29. Scott Speed
Starts: 4
Best Result: 2nd Miami 2015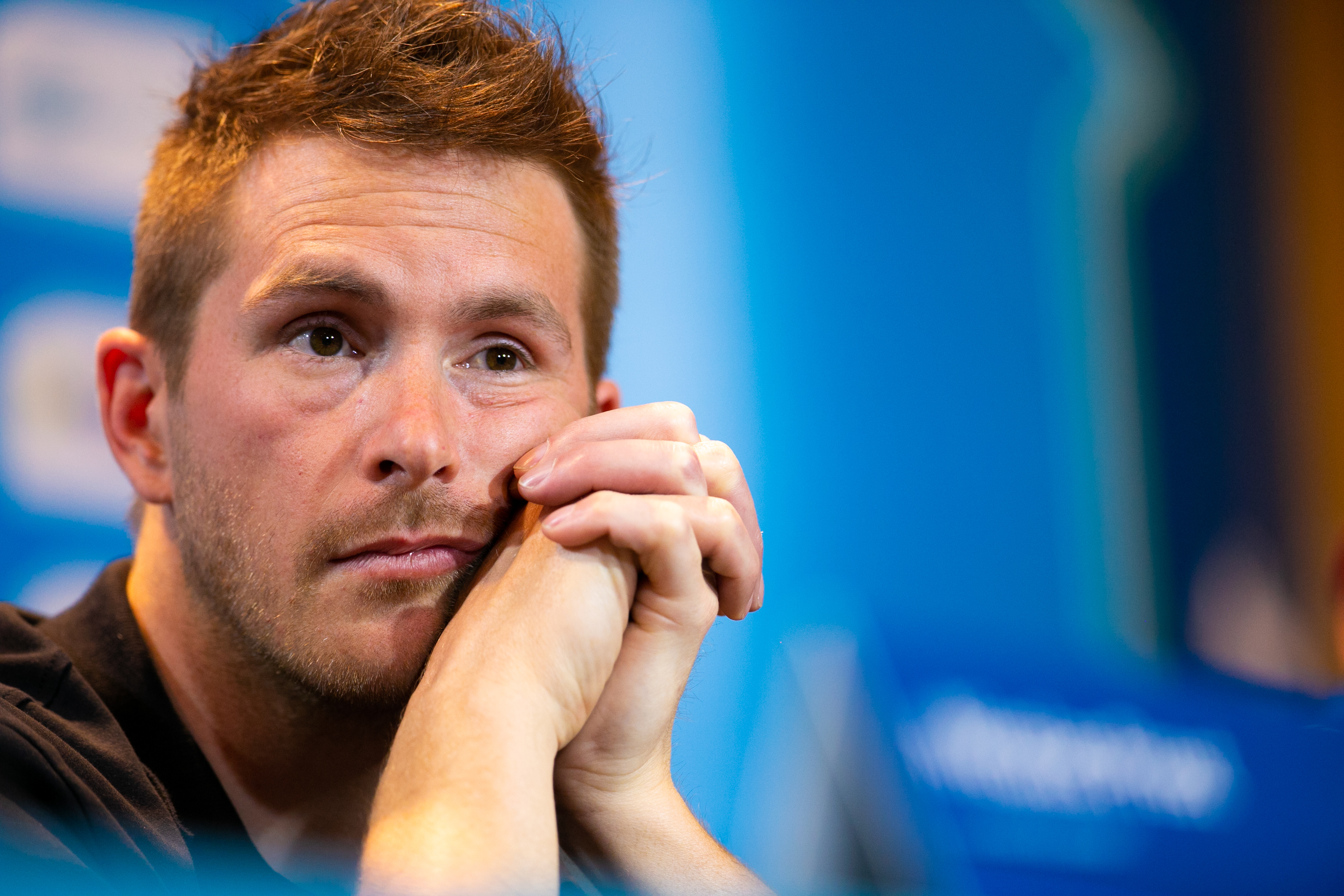 Speed got his Formula E chance in Miami in 2015 and despite an excellent debut performance that garnered he and Andretti a runner-up position he consistently struggled with the braking characteristics of his Spark-Renault.
That though was the peak in his four races and after a disappointing race at Tempelhof he was replaced by Wilson.
Speed was popular with his mechanics and celebrated long into the night with them in Miami. But his moods were often hard to forecast and his form usually mirrored his fluctuating emotions.
28. Franck Montagny
Starts: 2
Best Result: 2nd Beijing 2014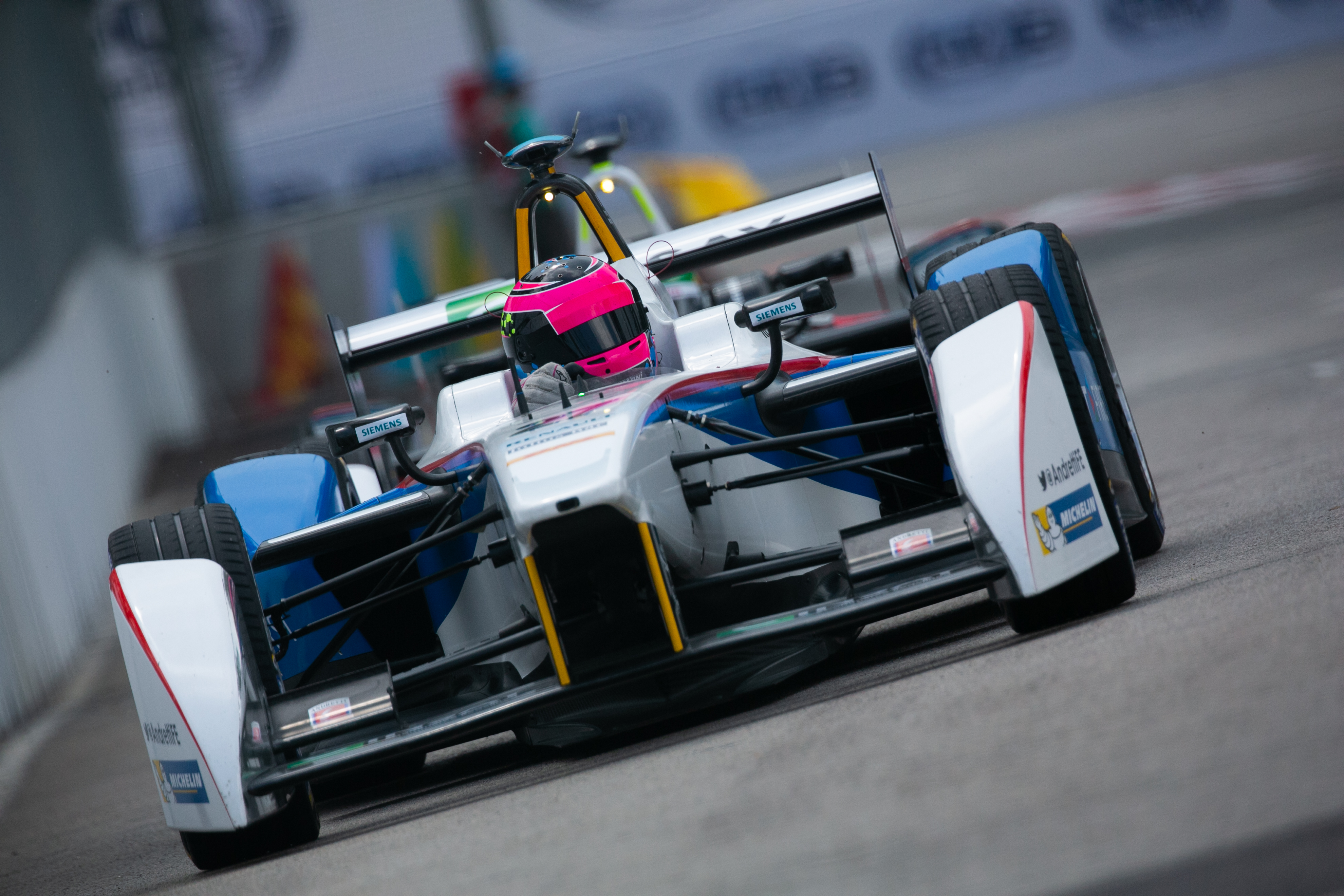 Just when Montagny needed a breakthrough in his racing journey and to retrieve some success from a promising, if somewhat results-thin, career, a plumb Formula E drive with Andretti was surely the right opportunity.
Montagny had shown well with a runner-up place on debut in Beijing. But then came a worryingly erratic display that enraged Heidfeld in Putrajaya before his licence was suspended for two years after he tested positive for the cocaine derivative Benzoylecgonine.
There is no disguising the fact that Montagny threw his big opportunity away but to give him some credit he admitted his error of judgement and took it largely on the chin.
Montagny's dejection was Vergne's opportunity and while one Frenchman retreated to F1 media punditry work, another went on to forge a remarkable rebirth as a double Formula E champion.
27. Maro Engel
Starts: 23
Best Result: 4th Paris 2017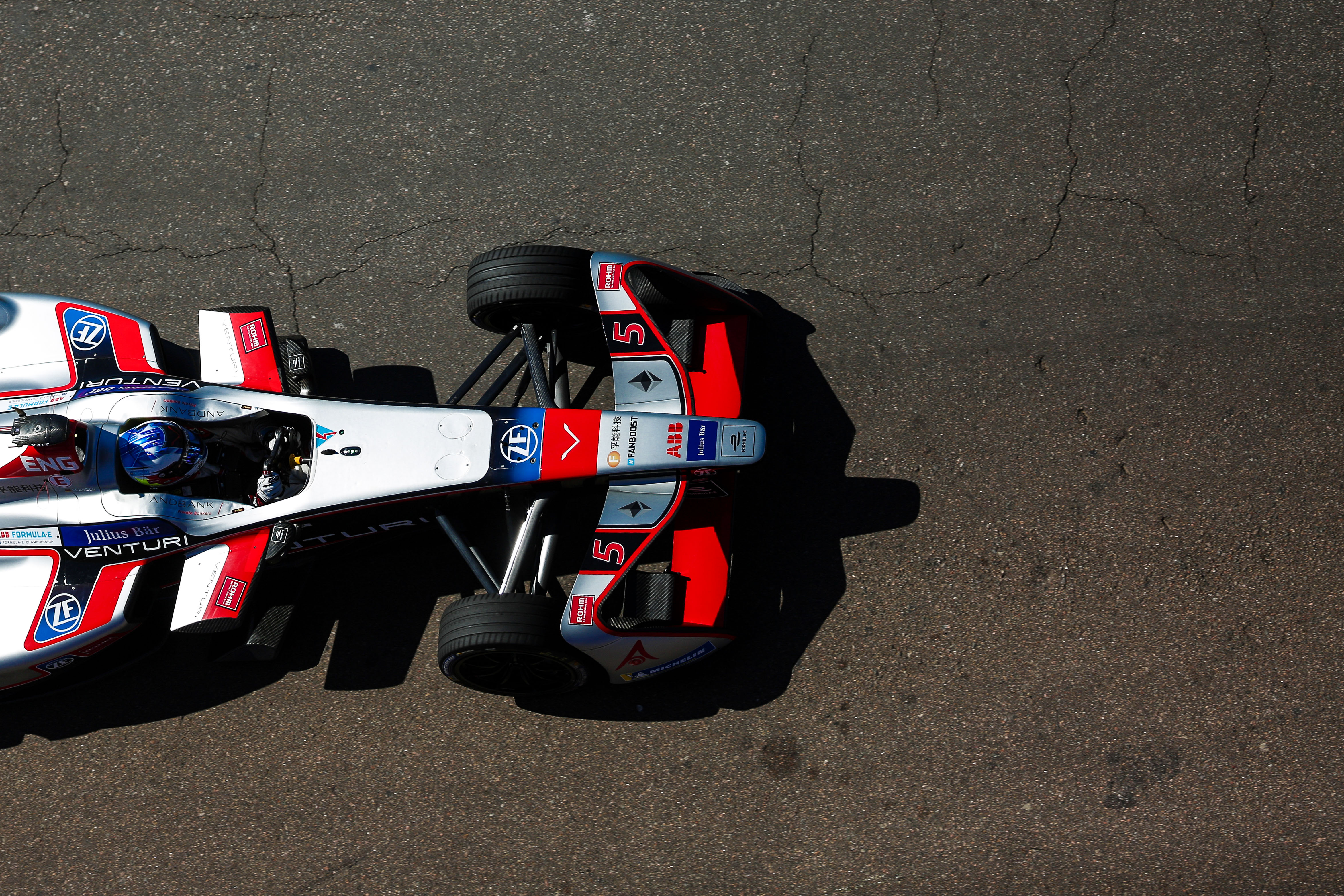 Engel was a surprising choice for Venturi as it entered its third season of Formula E in 2016 but a technical tie-up with the ZF Group partly explained the decision.
The German had been a race winner in British F3 but had been lured away from single-seaters by a Mercedes DTM contract.
Despite a paucity of results during that season, Engel showed some flashes of promise, especially at Venturi's home Monaco race where he qualified and raced to fifth place.
The following season featured more solid results with six-points scores and a standout fourth place after a strong showing in Paris. Engel was often afflicted by mechanical misfortune when he was poised for podium challenges.
26. Loic Duval
Starts: 28
Best Result: 3rd Berlin and Battersea Park 2015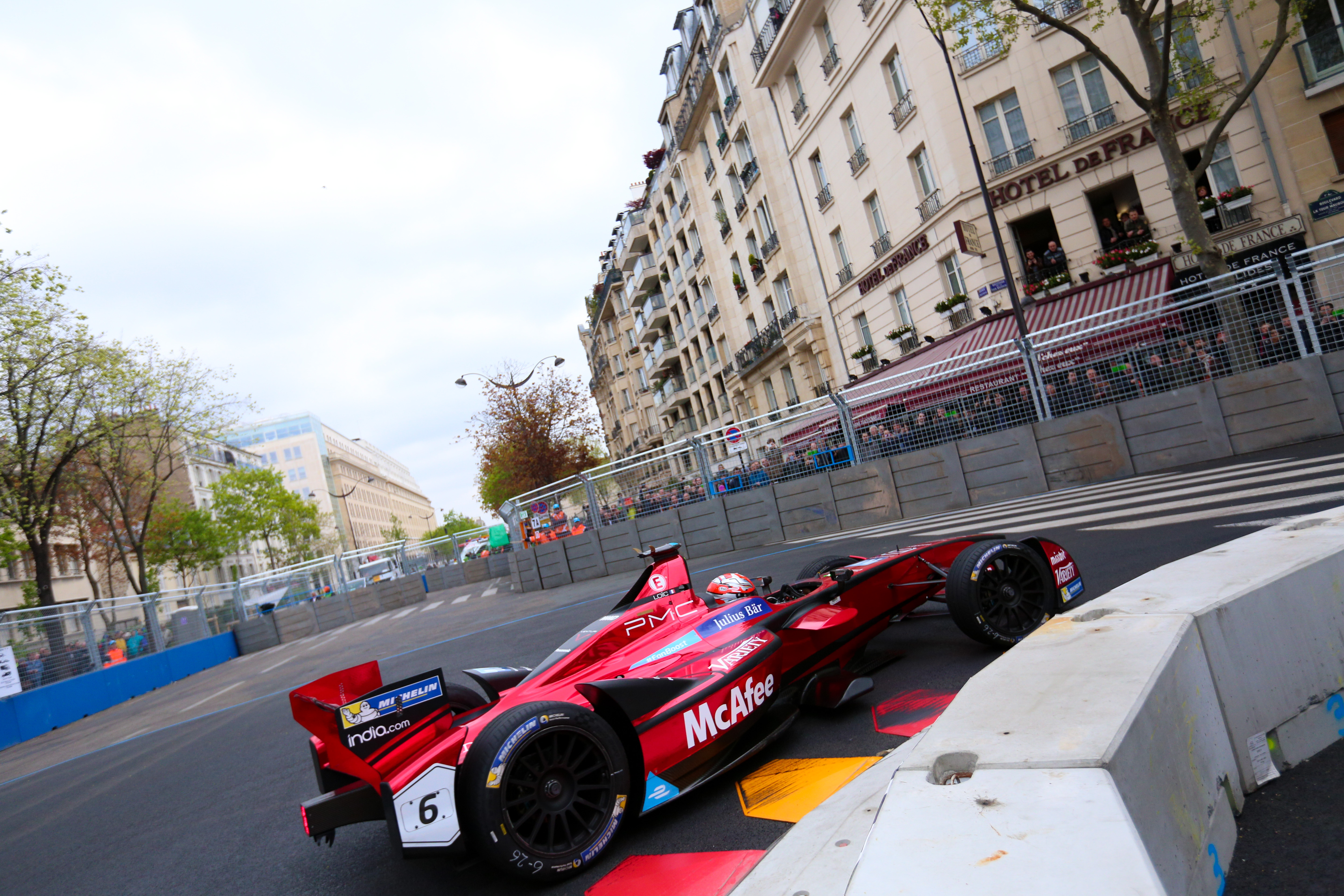 Duval replaced Servia in early 2015 and immediately proved to be a hit with the Dragon team, taking third-place finishes in Berlin and Battersea Park.
The then-Audi-contracted driver pushed Jerome d'Ambrosio hard in a mostly positive intra-team rivalry in which they usually ran close together but rarely came to blows in the races – although there was a fraught set-to in Buenos Aires in 2017 that resulted in some recriminations.
The beginning of the end for Duval though came in the third campaign when the ill-fated partnership with the utterly bizarre Faraday Future organisation unsettled the team.
Duval and team boss Jay Penske's relationship dropped off when Esteban Gutierrez was initially slotted to replace him before the Mexican opted for Techeetah.
Despite a test for NIO in September 2018, Duval's activity in Formula E was over but he is usually seen at the Paris E-Prix where he acts as a pundit for French TV.
25. Jose-Maria Lopez
Starts: 33
Best Result: 2nd Paris 2017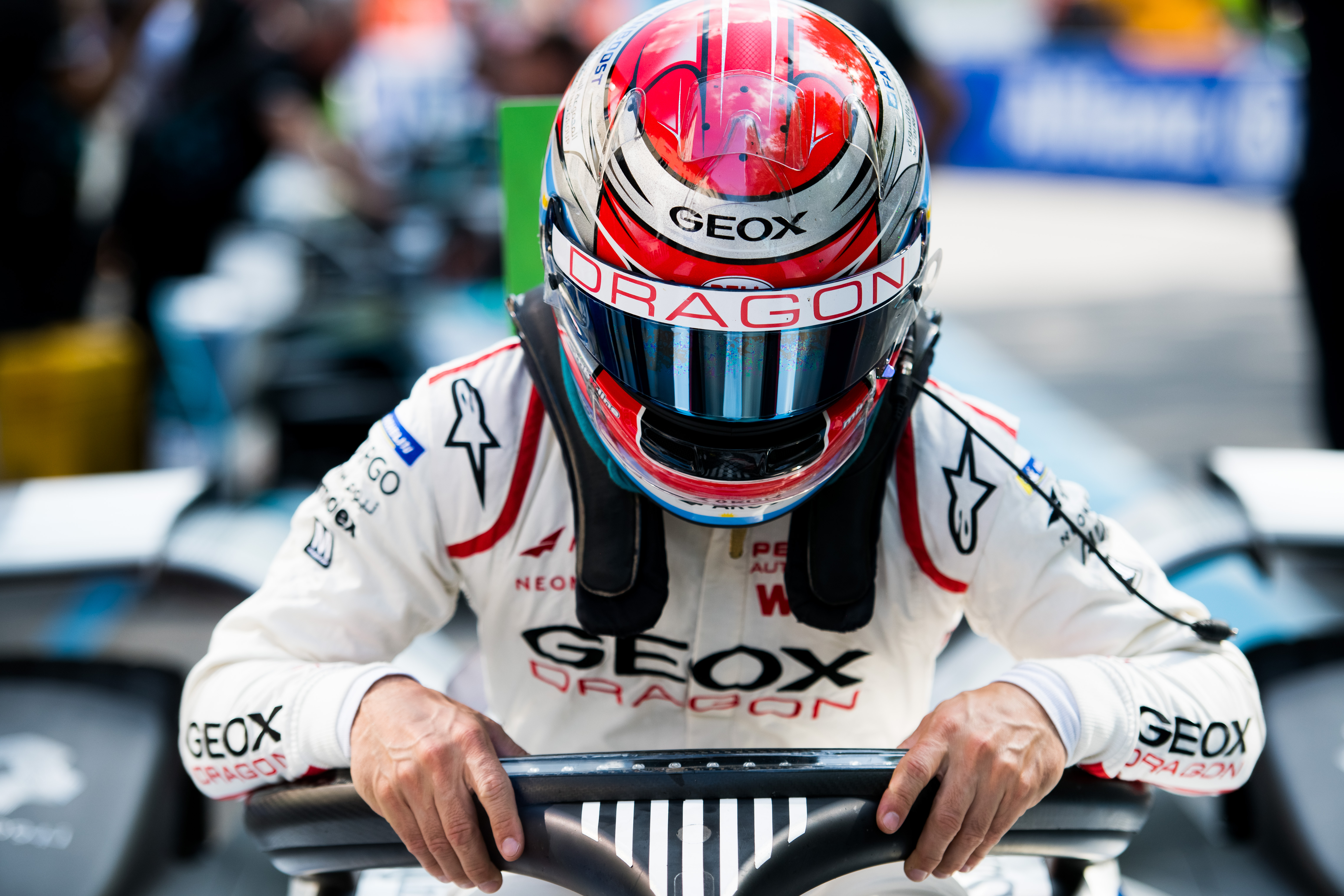 Lopez almost got his Formula E break after a now-notorious 2016 Buenos Aires E-Prix when Vergne fell ill and watched incredulously as his DS Virgin Racing team boss, Alex Tai, tried to shoehorn the Argentinian into his seat.
The replacement deal had to wait a few months but Lopez made his debut in Hong Kong in October 2016 and was immediately on the pace.
That promise though came with a caveat of inherent inconsistency as Lopez threw away a probable win in Mexico City and had several pole-or-bust episodes during the season.
He was bitterly disappointed to lose his DS Virgin seat to Alex Lynn for 2017/18 but found refuge at Dragon Racing, replacing Neel Jani. On occasion this was like mixing plutonium and uranium as Lopez continued his erratic way in Formula E but he also showed some potential giantkilling form, particularly at Zurich in 2018 and Rome 2019.
More worrying though was the fact that a green rookie in the shape of Maximilian Guenther was able to outperform Lopez, notably in Paris and Bern. In fairness to Lopez, Dragon was far from settled and several mistakes by it contributed to Lopez making an ignominious exit from Formula E at the end of the 2018/19 season.
24. Nyck de Vries
Starts: 5
Best Result: 5th Santiago 2020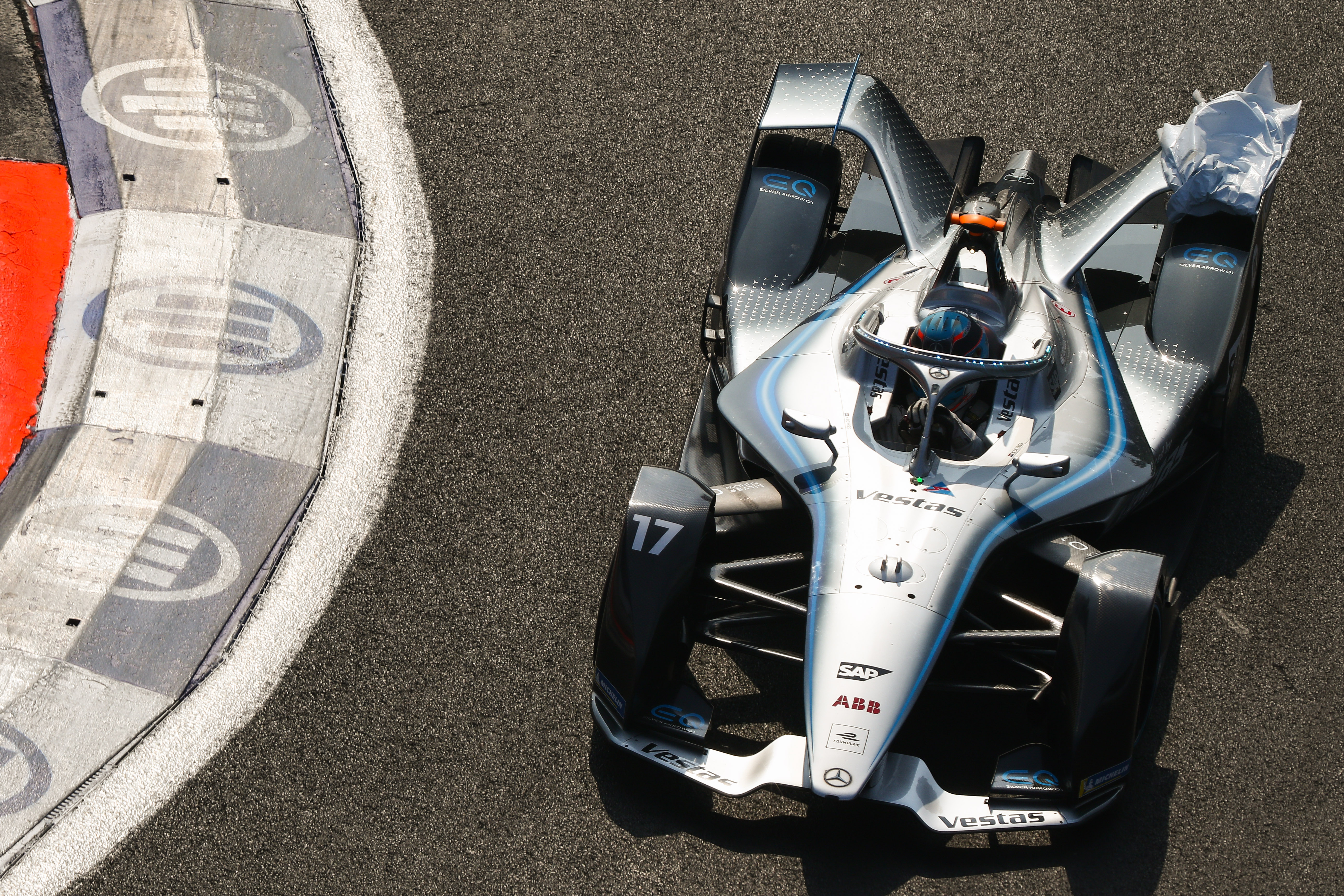 De Vries has only just embarked on his Formula E career but is already showing signs that he will be a major force in seasons to come.
The reigning F2 champion first drove an all-electric car in private testing for major series tech partner Spark Racing Technology back in 2014 and then also ran with NIO in testing ahead of the 2018/19 season.
But his big break came with the Mercedes team in the present campaign, in which he's been the standout rookie by quite a margin. By rights he should have had a couple of third-place finishes but was denied these by team errors in Santiago and Marrakesh.
One of the more fascinating prospects to follow when racing returns will be how de Vries' pace and likely big results will sit with the more experienced Vandoorne in the adjoining pit.
23. Alex Lynn
Starts: 21
Best Result: 6th Punta del Este 2018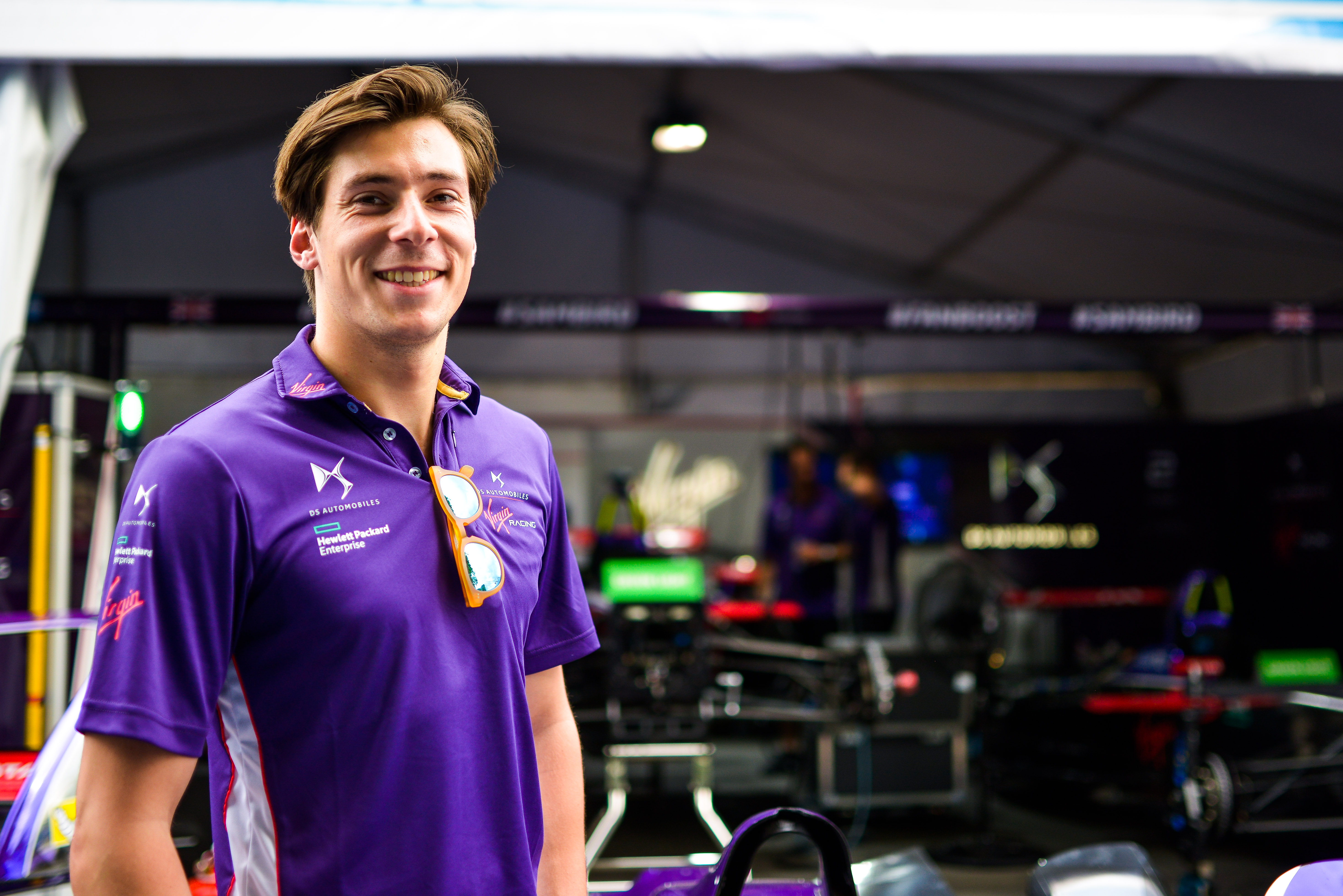 If Gasly's 2017 New York heroics were eye-catching, Lynn's were sensational as he took an amazing debut pole position standing in for a WEC-compromised Lopez at Virgin.
Ultimately it led to a contract for Lynn with the then DS Automobiles powered team and in the early stages of his campaign he looked to be on course to achieve great things alongside the wily Bird.
Quite why it went so wrong for Lynn is still open to debate but the fact the team was at a crossroads with the departure of DS, the strange disappearance of team principal Alex Tai from the paddock and the imminent arrival of new majority shareholder Envision certainly didn't help matters.
When Bird won in Rome and Lynn suffered several excursions the die was cast, and when he failed to claim a point in the remainder of the season an exit from the team was inevitable.
Salvation came last season in the shape of an impressive half-season campaign replacing Nelson Piquet Jr at Jaguar. If reliability had been better, Lynn would have scored a podium at Berlin and a probable first win in New York.
It wasn't to be but he was believed to be a shoo-in for a full-time drive this season alongside Evans. Instead Jaguar opted to gamble on James Calado, who is likely to require the best part of a season just to get close to his team-mate.
22. Oliver Rowland
Starts: 19
Best Result: 2nd Sanya & Monaco 2019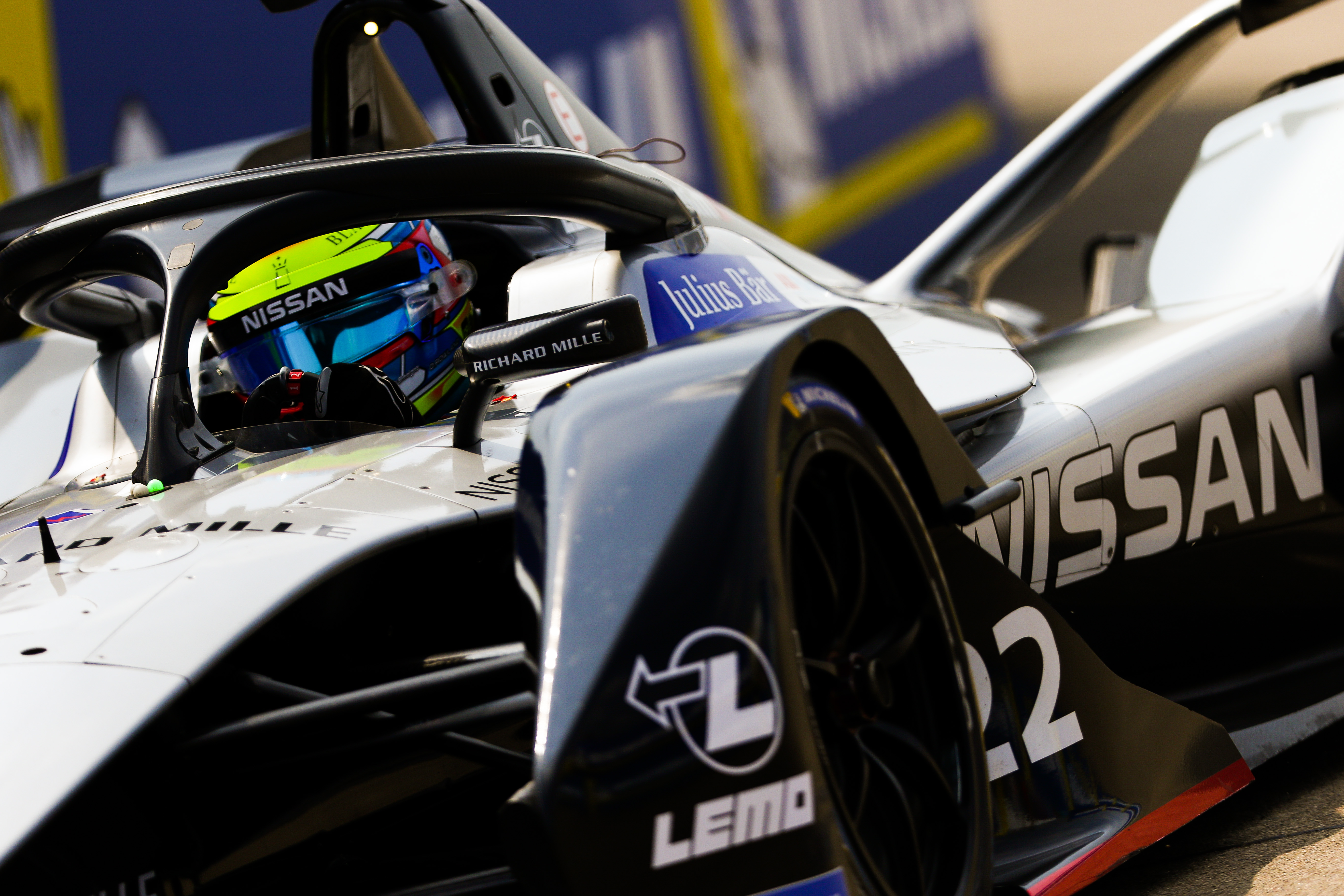 Back in December 2015 Oliver Rowland, deputising in a one-off at Mahindra for an injured Heidfeld, didn't appear to be taking Formula E as seriously as he might.
But when the late Jean-Paul Driot opted for him to replace F1 bound Alex Albon at Nissan e.dams for the 2018/19 season, Rowland got serious knowing that chances such as that with major manufacturers like Nissan don't come around often.
With little more than a handful of laps of dry weather testing Rowland started relatively conservatively but by the Sanya E-Prix – round six – he was able to grab a sensational pole position and claim a runner-up position to boot.
The fine form continued with another second place at Monaco and another pole in Paris. All this ensured he was the best placed rookie at season's end.
His second campaign has started with seemingly more consistency but the odd aberration crops up such as a spasmodic Santiago weekend.
21. Stephane Sarrazin
Starts: 37
Best Result: 2nd Long Beach 2016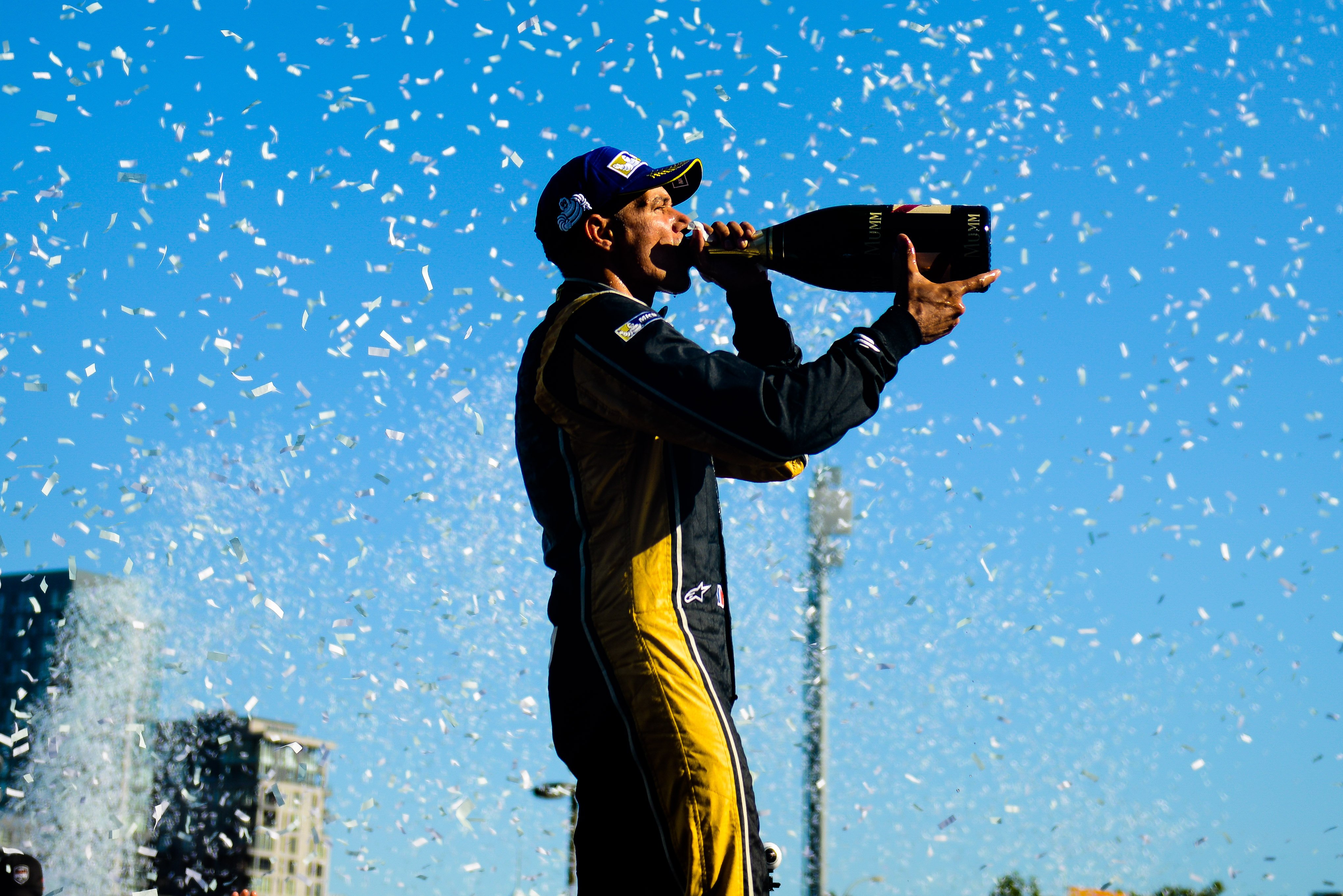 In many ways Sarrazin was the perfect driver to tackle such a quirky discipline as the brave new Formula E world. An acknowledged master of versatility in motorsport, Sarrazin was a much-prized asset for Venturi.
Sarrazin delivered beyond the development work too with some excellent results for the then tiny Monegasque outfit, including six points scoring positions in 2014/15.
The following season was Sarrazin at his peak with a mighty campaign that provided points scores in every one of the 10 rounds including a runner-up position at Long Beach.
Sarrazin was also instrumental in Techeetah finding its feet in 2017, alongside Vergne, and shared a memorable podium with his countryman in Montreal to add to one earned at Berlin a few weeks before.
At the same time Sarrazin was conducting vital Gen2 testing for Spark and the new-look DS Techeetah team. But his racing days ended in the 2018/19 season with a handful of poor showings for Andretti.