A total of 68 drivers have graced Formula E grids since the all-electric series sparked into life back in September 2014 in Beijing.
Some have been more successful than others, while some remarkably obscure cameo performances have given an arsenal of ammunition to motorsport pub quiz curators for years to come.
As part of our look back at Formula E's early years and history so far during 2020, we're doing a ranking countdown of every single one of those drivers. And we're starting at the bottom, appropriately.
First, a combination of disaster, curious last minute walk-on parts and those that are either impossible to fully appraise or are still yet finding their EV feet.
68. Sakon Yamamoto
Starts: 2
Best Result: No Finishes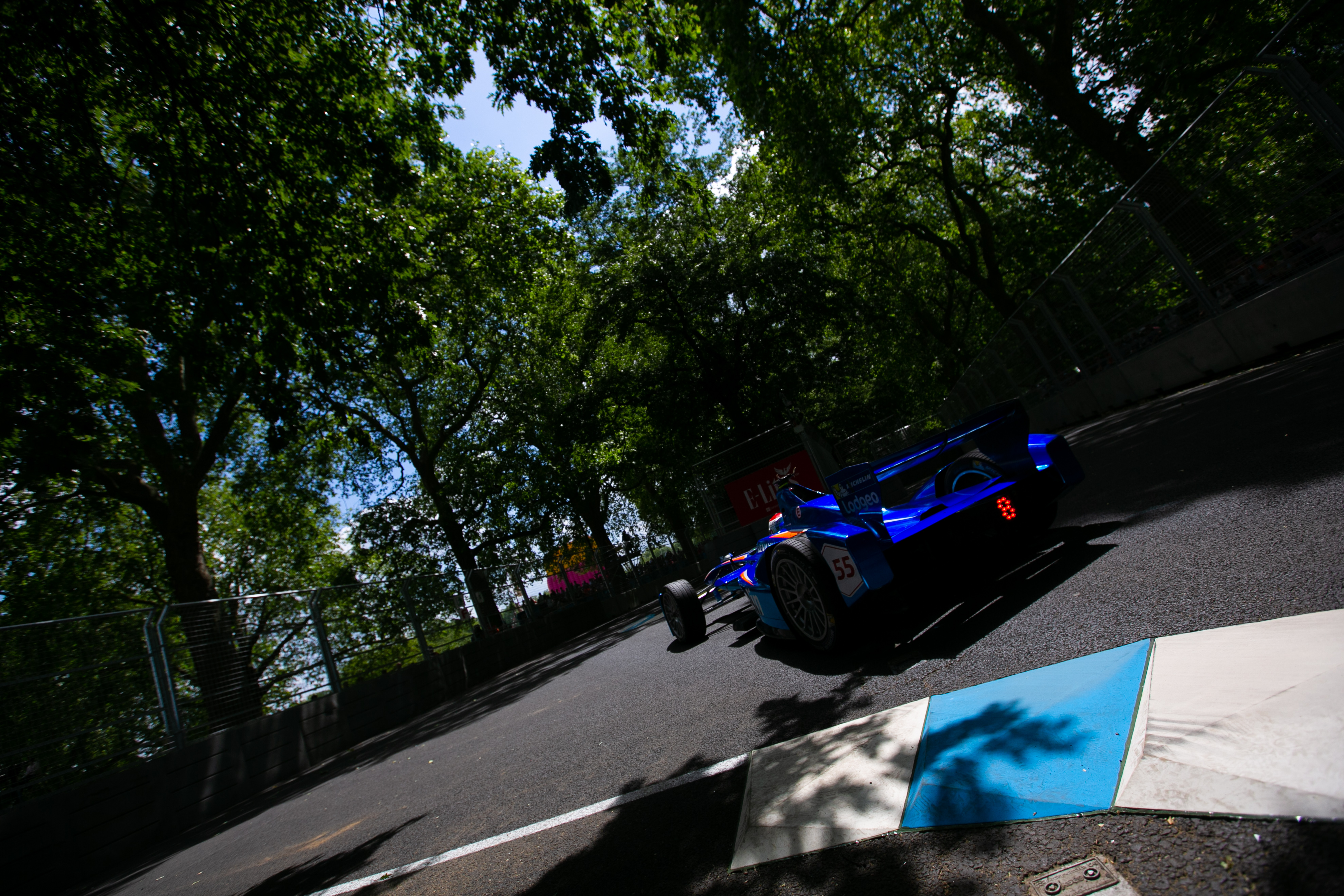 In as coruscating a performance as you are ever likely to see over a race weekend, Yamamoto set new standards in inflicting damage on a Spark-Renault Gen 1 car at Battersea Park in 2015 as he replaced a DTM-occupied Antonio Felix da Costa.
A battery issue and the obligatory shunt (a gunning down of Jarno Trulli), to go with several other escapades, underlined an unfortunate cameo for the ex-Formula 1 driver who is just about to embark on a political career in his homeland.
67. Michela Cerruti
Starts: 4
Best Result: 12th Punta del Este 2015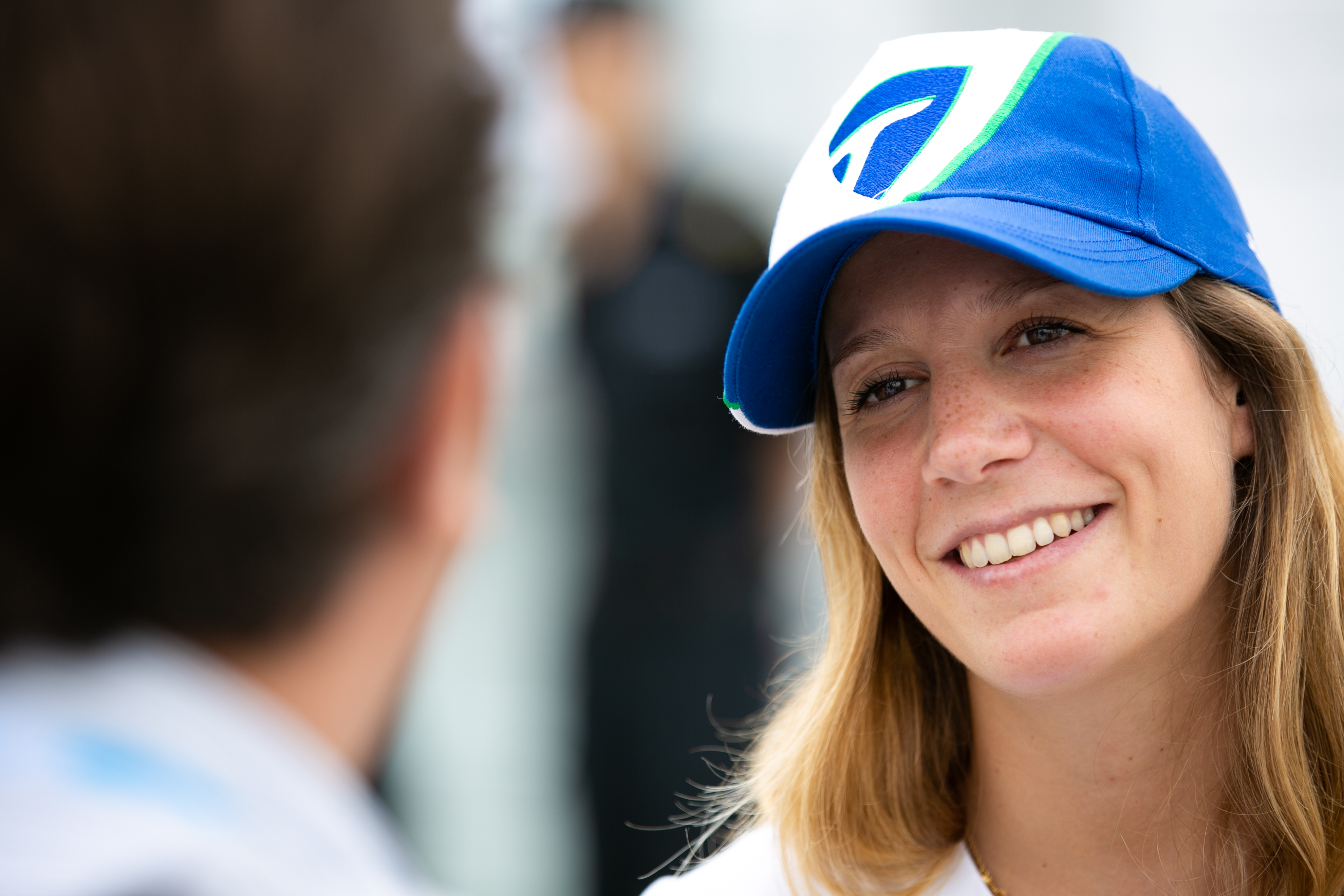 The Italian came to Formula E via contacts with the Super Nova team that was running her, with some success, in the slowly dying Auto GP series. But that wasn't enough to disguise the fact she was unable to get to grips with Formula E, although it has to be said that surgery for a herniated disc after the Beijing race did not help her cause.
She completed the first four races in a disorganised Trulli GP team before being replaced by Tonio Liuzzi, and despite showing little pace she at least had a reasonable run to 12th in her penultimate appearance in Uruguay.
66. Fabio Leimer
Starts: 2
Best Result: 14th Race 1, Battersea Park 2015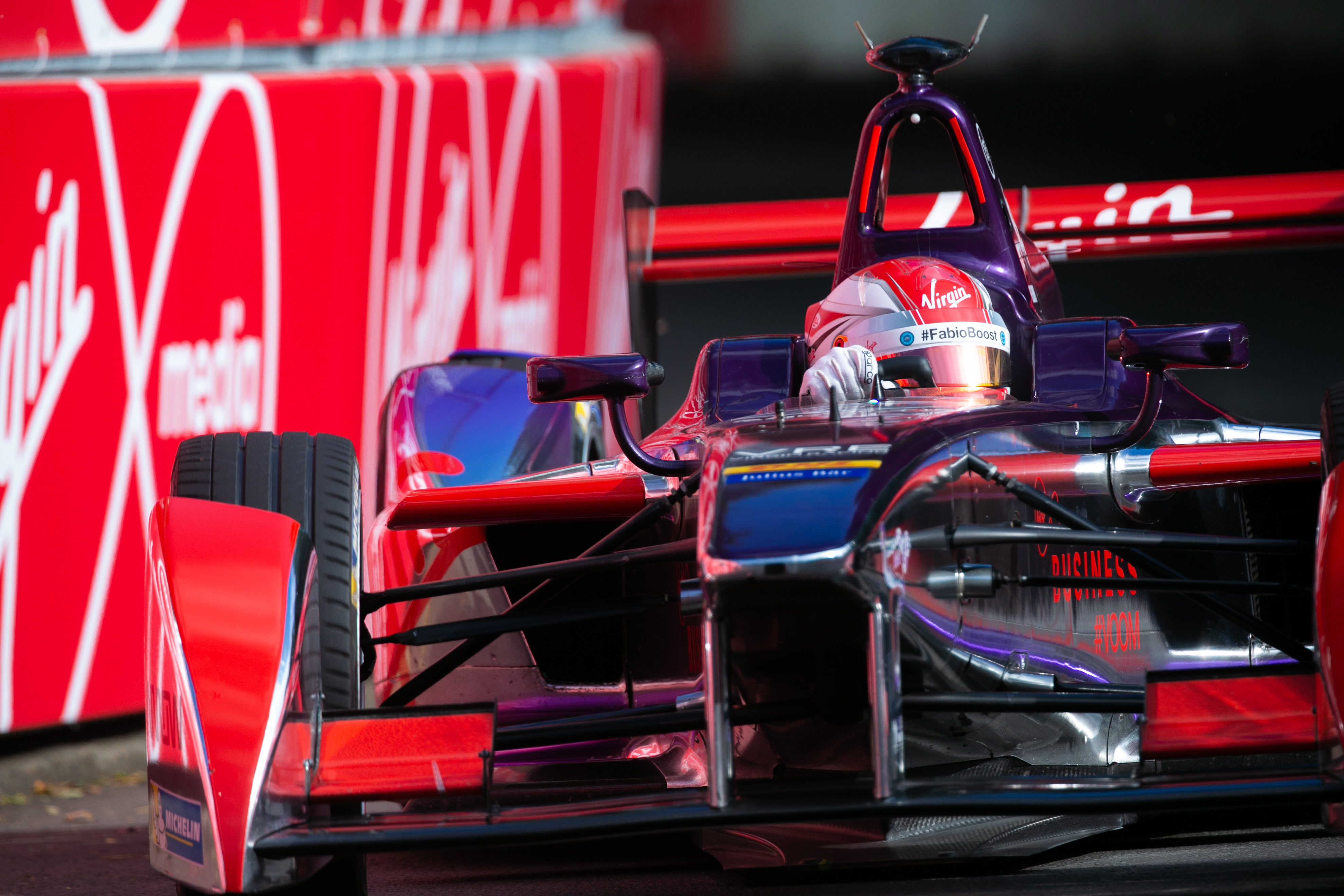 Leimer's one-off appearance deputising for the indisposed Jamie Alguersuari at Battersea Park in 2014 was one of the more bizarre and disappointing of all Formula E cameos.
The then-reigning GP2 champion should surely have carved out some performance as Sam Bird's team-mate at the Virgin Racing team, yet he barely registered at all.
While it was a relatively last minute deal in a pre-simulator Formula E world, Leimer showed no sign of pace at any stage of the weekend and took home a meagre 14th-place finish, while Bird claimed a win and sixth place.
65. Ma Qing Hua
Starts: 14
Best Result: 11th Race 1 Battersea Park 2016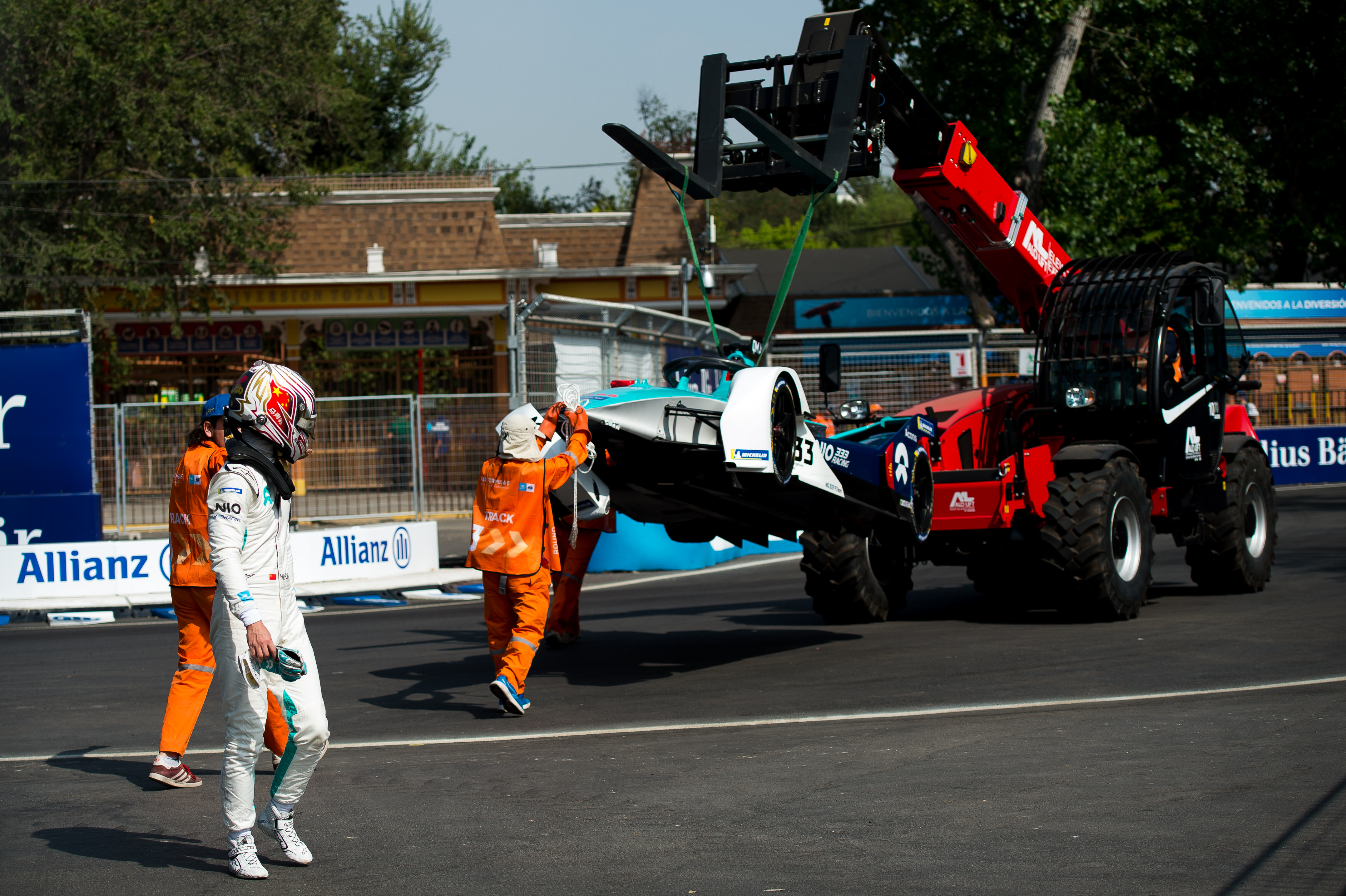 Ma's history in Formula E stretches back to the 2015/16 season when he completed the final four E-Prixs with an impoverished and fading Team Aguri squad. He was way off team-mates da Costa and Rene Rast, registering a best of an 11th place finish in London.
Ma returned the following season with the metamorphosed Aguri to Techeetah squad and was the first driver to ever turn a wheel for the Chinese-owned squad, which went on to become a title-winning force. But Ma's own performances didn't pick up and he has replaced by Esteban Gutierrez after three races.
He then did a respectable job as a last-minute sub for a wounded Oliver Turvey in New York City in 2018 before continuing his unobtrusively mediocre journey this term with the rebranded NIO333 squad.
64. Katherine Legge
Starts: 2
Best Result: 15th Beijing 2014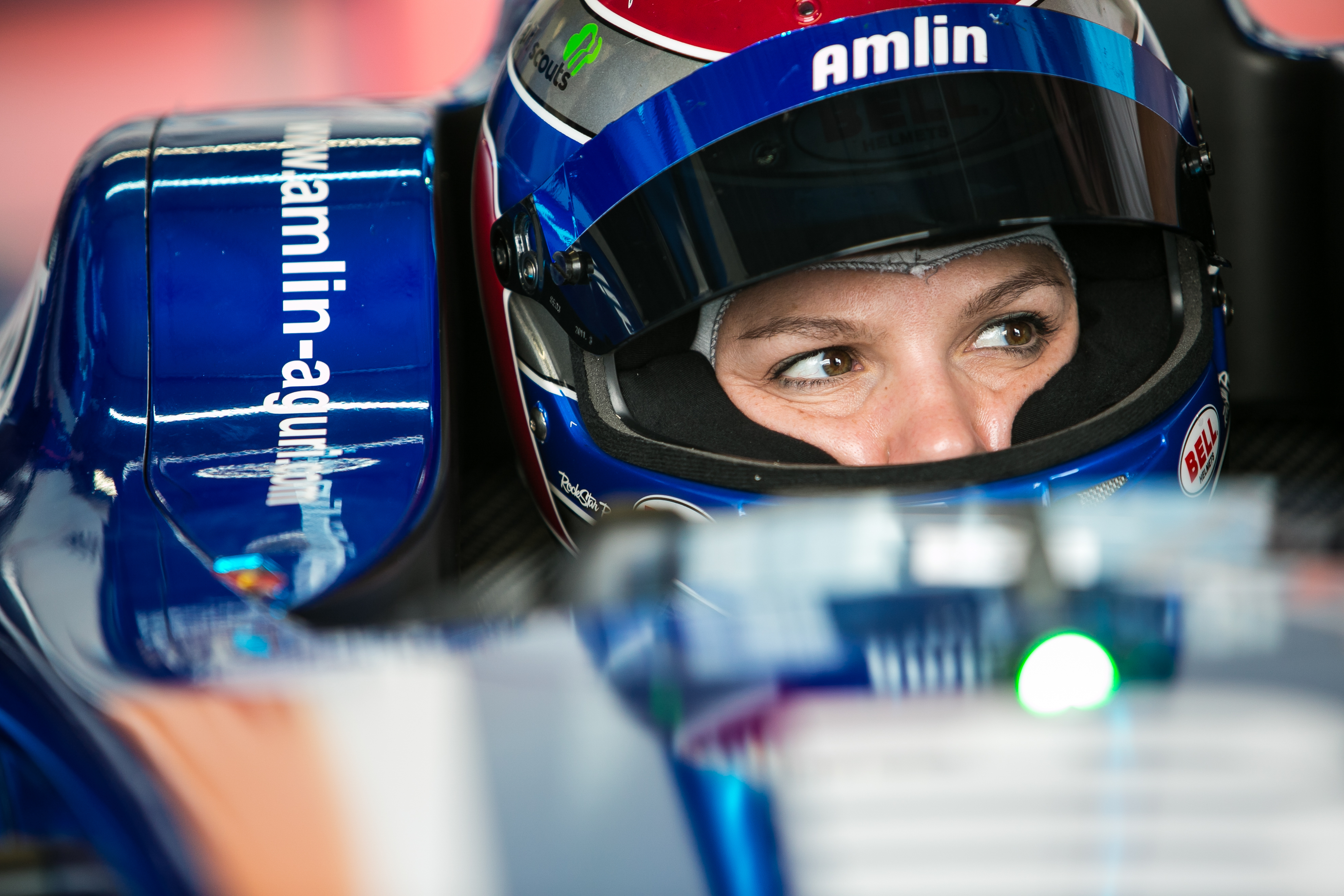 The professional and committed Legge's arrival at Amlin Aguri for the inaugural season in 2014 was a major surprise as she had been out of a full-time single-seater ride since driving for Dale Coyne Racing in the 2007 Champ Car series.
Brought in at the behest of title sponsor Amlin, which Legge had introduced herself to at the first Donington test session, she struggled in a still-chaotically-forming team, and was replaced when Salvador Duran paid his way in just ahead of the Punta del Este round.
63. Esteban Gutierrez
Starts: 4
Best Result: 8th Monaco 2017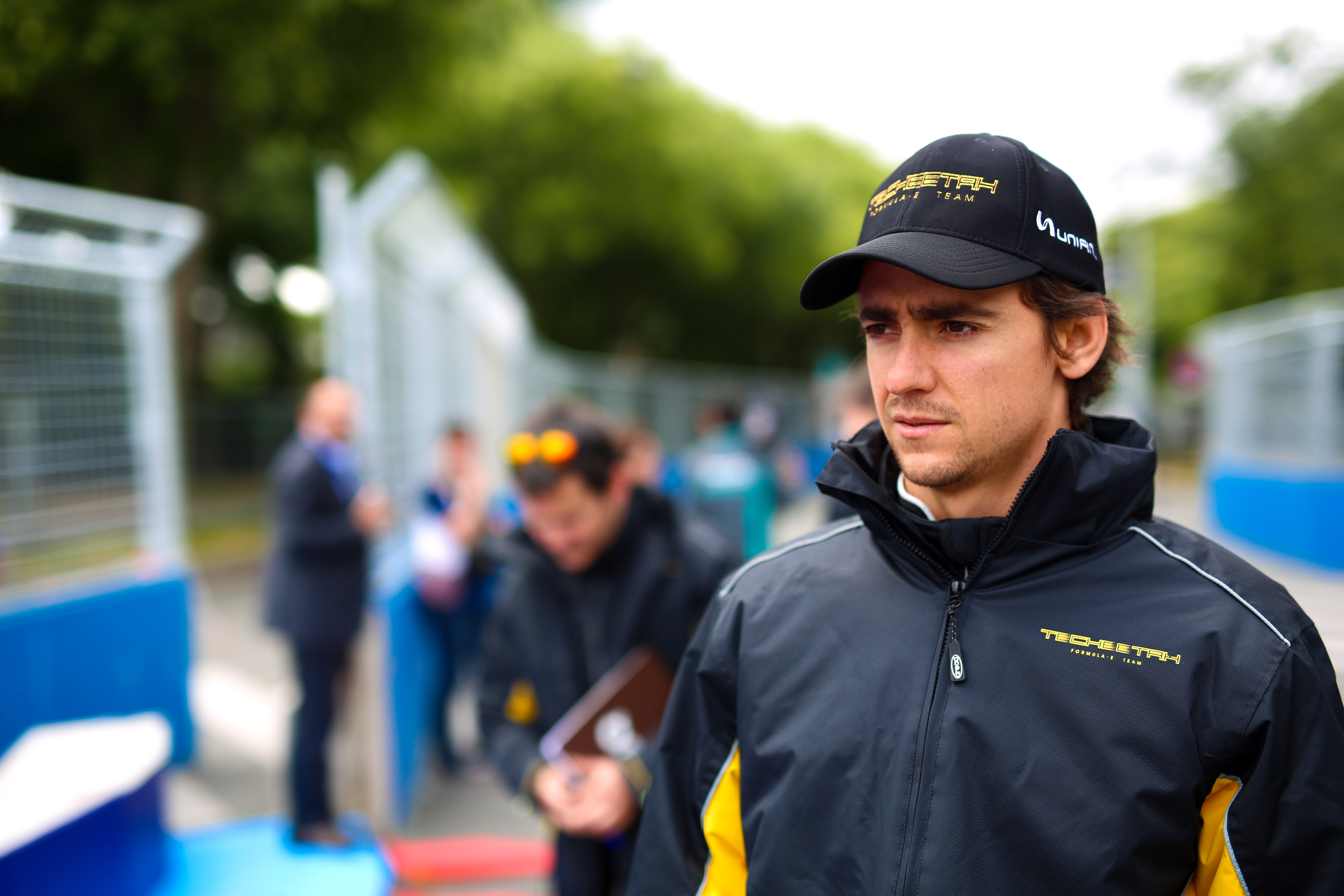 The F1 refugee was initially on his way to Dragon but found a berth at Techeetah as team-mate to Jean-Eric Vergne in the middle of the 2016/17 campaign and was shoehorned into a cockpit by headline-hungry Formula E top brass.
The newly-formed team, which was born from the ashes of Team Aguri, was a far different proposition to what it is now, and a frankly disinterested Gutierrez never got anywhere near Vergne's pace in what was one of the more baffling episodes in Formula E history.
62. Marco Andretti
Starts: 1
Best Result: 12th Buenos Aires 2015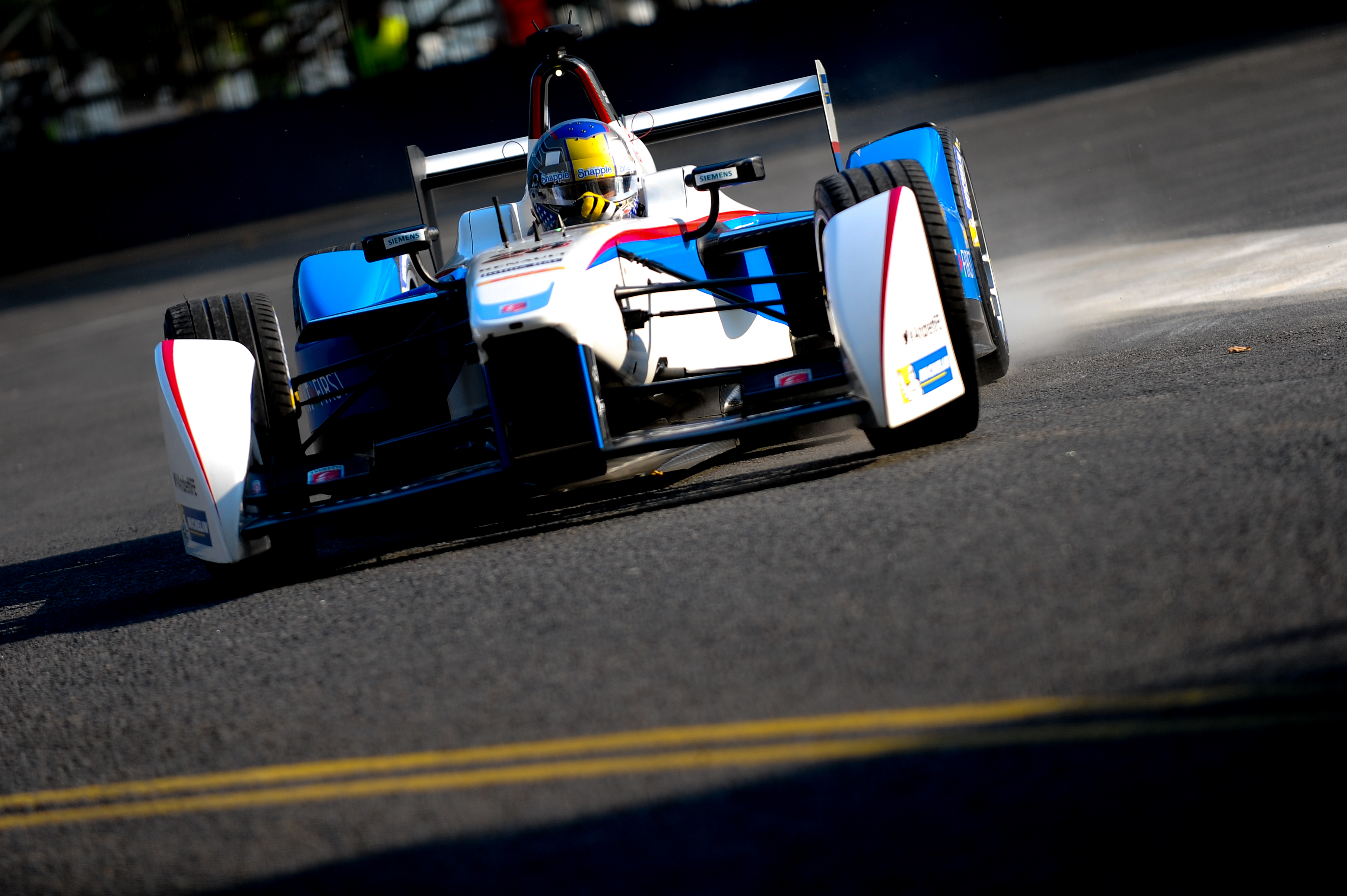 It's so hard to gauge Andretti's Formula E effort properly with just a single race (at Buenos Aires in season one) to judge him on, but he didn't seem at all interested in the nascent championship.
Replacing Matthew Brabham – who had shown pace, albeit erratically, at Putrajaya and Punta del Este – Andretti made a one-off appearance for the family-owned Andretti Autosport team in Argentina. But his performance was barely noticed, and he was hammered by team-mate Vergne, who had excelled with pole on his debut just the race before.
Andretti never got within a second of his team-mate and in the race seemed to lose fight after a safety car snafu lost him time.
Plans for him to race again in Miami and Long Beach were shelved and his place was taken by Scott Speed, who took to Formula E much more than his countryman.
61. Felipe Nasr
Starts: 3
Best Result: 19th Mexico City, 2019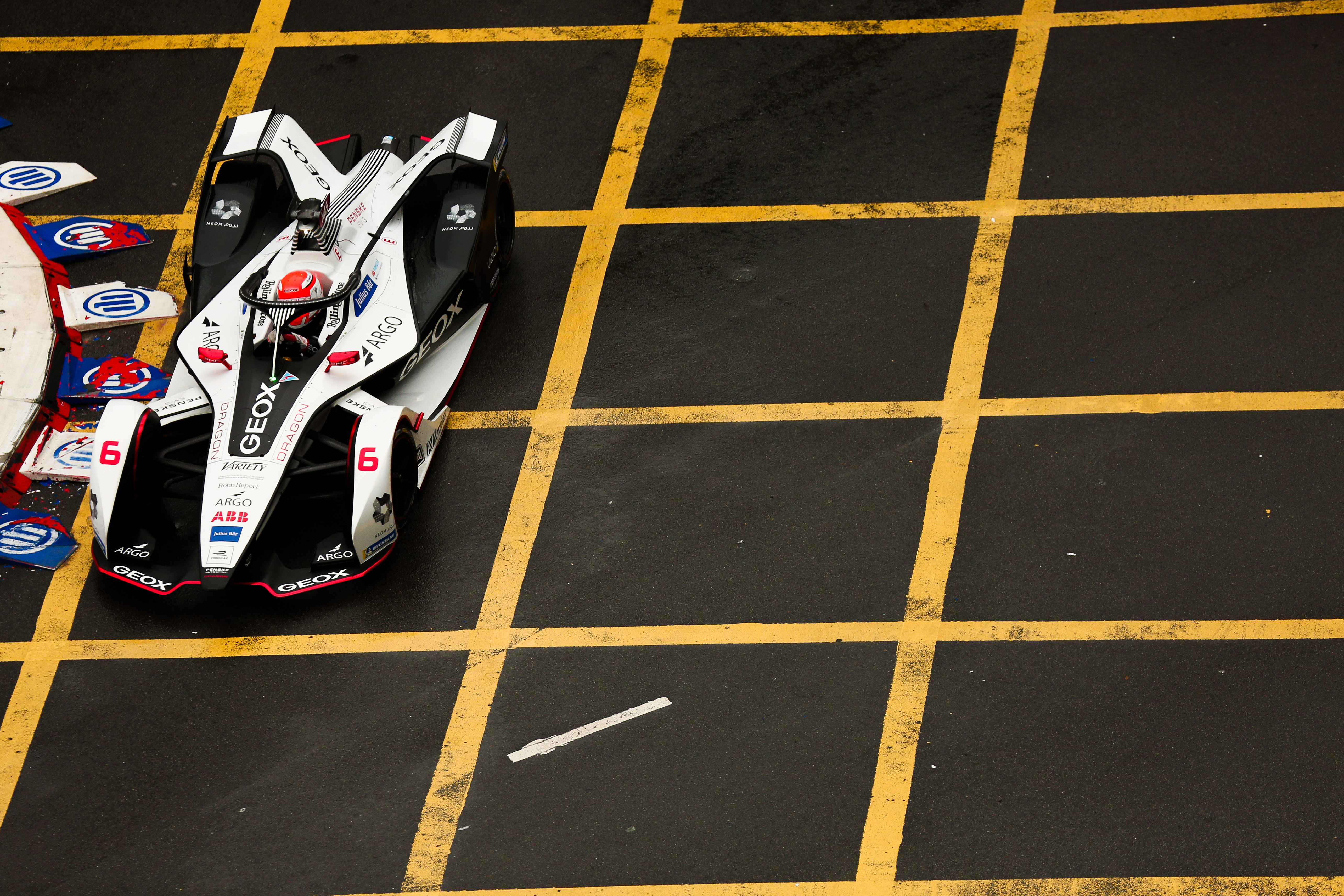 Nasr's comedic episode at Dragon for three races last season was hardly his fault but the partnership seemed doomed from the start when he failed to get in the car at the post-race Marrakesh test thanks to a contractual dispute.
The former Sauber F1 driver had a torrid time in a highly-fraught team and failed get a sniff of a point, getting embroiled in a series of incidents that, although not always his fault, left only bruising disappointment for both driver and team.
60. Antonio Garcia
Starts: 2
Best Result: 11th Punta del Este 2014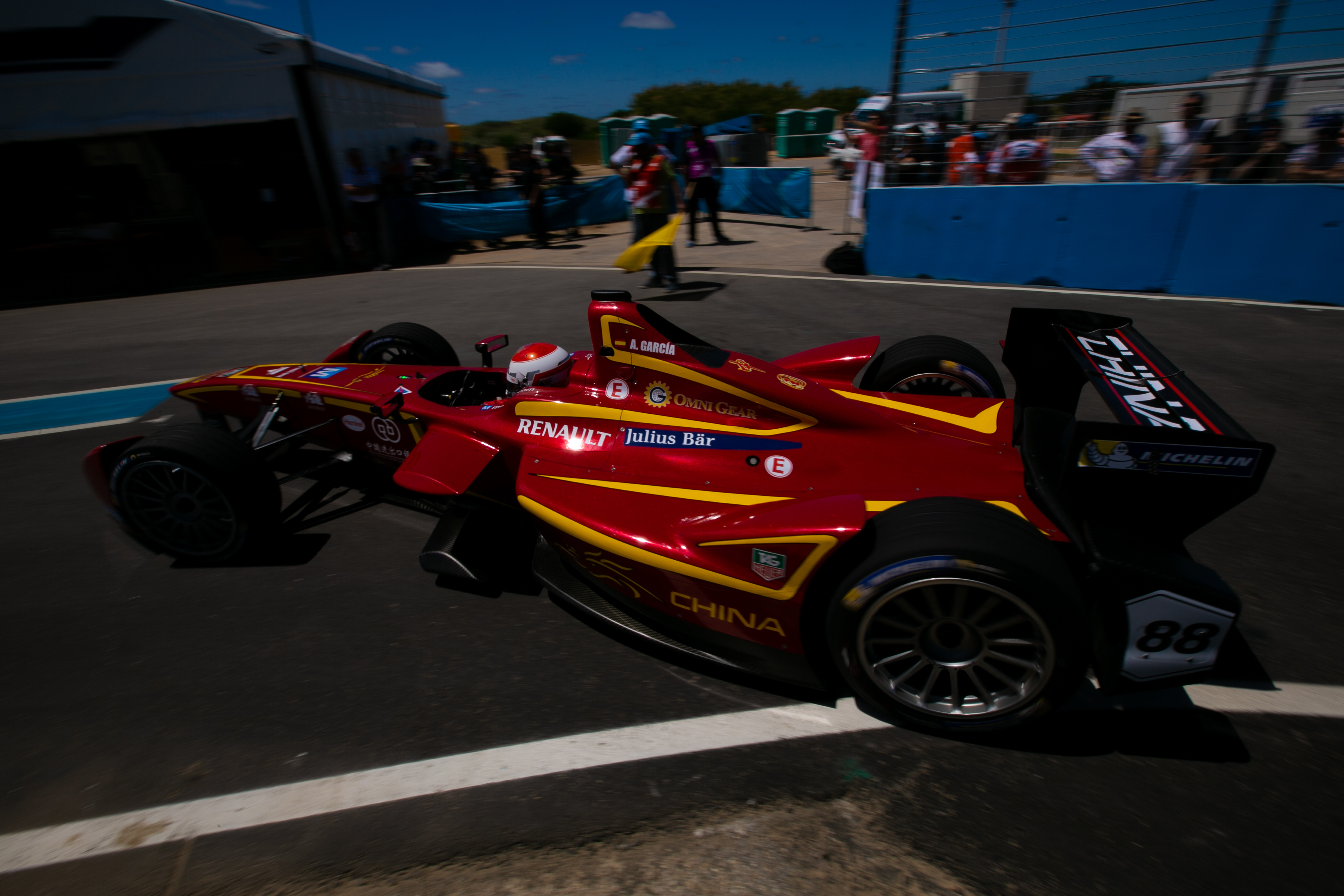 Corvette GT ace Garcia completed two races for the China Racing squad at Punta del Este and Moscow in the first season, filling in for Ho-Pin Tung (who had committed to the Gulf 12 Hours sportscar race before signing) and Charles Pic respectively.
The chance came about through Garcia's friendship with the team's operational chief Adrian Campos. Garcia also ran for the squad in the first Donington pre-season test alongside Jerome d'Ambrosio, who initially ran with the team before heading to Dragon.
Garcia's run to 11th was respectable enough at Punta but it was the work that he and Nelson Piquet Jr conducted at the post-race test that really bore fruit for the Chinese-Spanish axis that eventually took Piquet to the title.
59. Nathanael Berthon
Starts: 3
Best Result: 8th Beijing 2015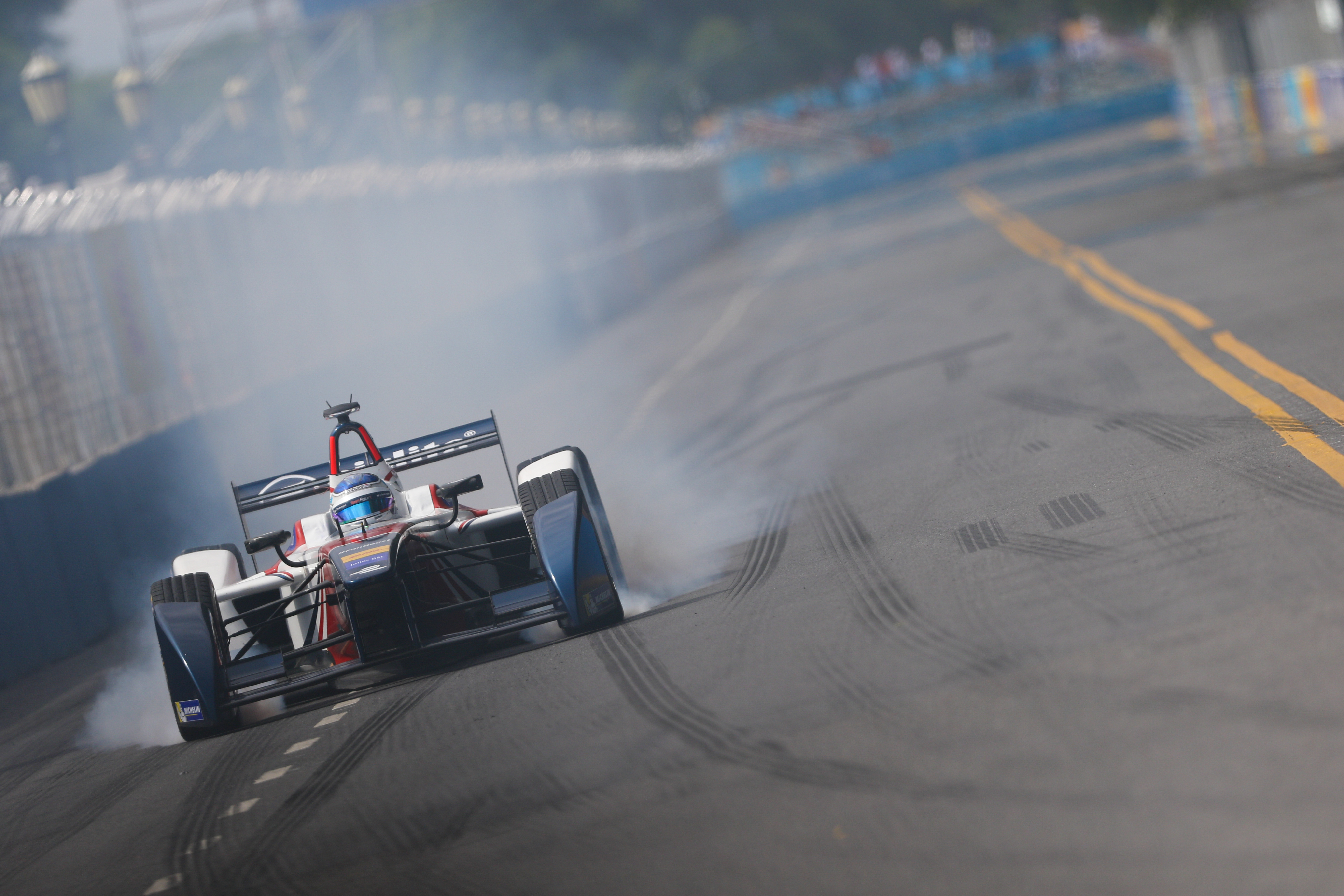 It's hard to gauge Berthon's standing in the annals of Formula E evaluation as he had just three races in a transitional Team Aguri outfit at the start of the 2015/16 season.
After testing for the team alongside Tom Dillmann, Stefano Coletti and Nicolas Lapierre in August 2015, the then-GP2 driver got the nod largely through the cash he brought.
Points in Beijing after a decent run to eighth place were promising but in subsequent races in Putrajaya and Punta del Este he was comfortably beaten by more experienced team-mate da Costa. He was rapidly replaced by the returning Salvador Duran for the Buenos Aires encounter in early 2016, ending a rather tepid affair for all concerned.
58. Alex Fontana
Starts: 1
Best Result: 14th Battersea Park Race 2, 2015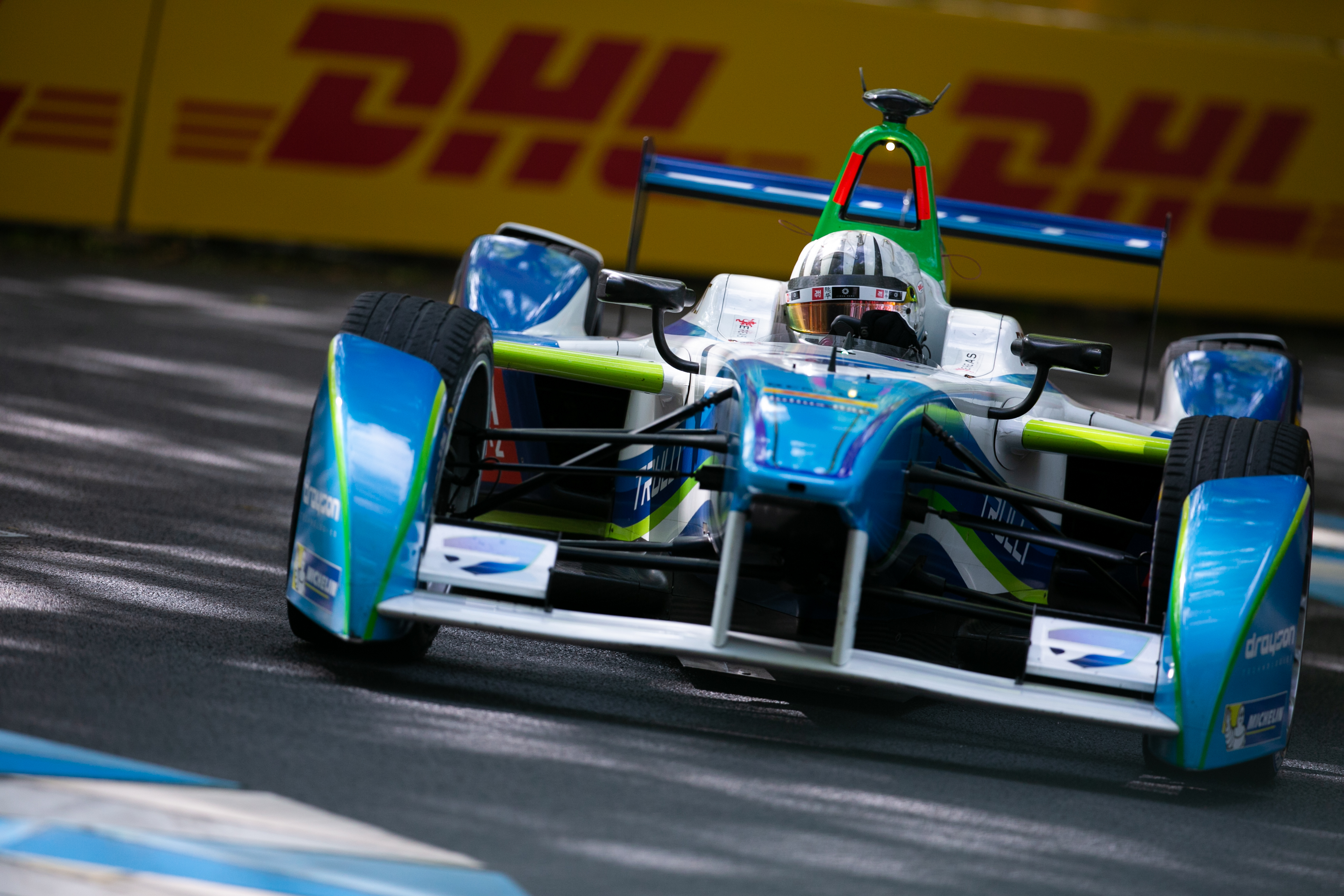 Hands down the best Swiss/Welsh/Greek driver ever to race in Formula E!
Alex Fontana was the surprise choice by Trulli to replace an indisposed Liuzzi for the final double header of season one at Battersea Park.
The genial Fontana had a rather modest CV with but a couple of third places in GP3 to his name. Yet his backers got him into the Trulli seat and it's fair to say expectations were low heading into the weekend.
However, Fontana far from disgraced himself and acquitted himself reasonably well to a mountainous task at hand. By qualifying a sensational ninth for the second race, he embarrased his illustrious team-mate and team owner Jarno Trulli and perhaps put in the most surprising lap in Formula E history.
Fontana, of course, also gets major kudos for having a Tom Pryce-inspired replica helmet design!
57. Jacques Villeneuve
Starts: 3
Best Result: 11th Putrajaya 2015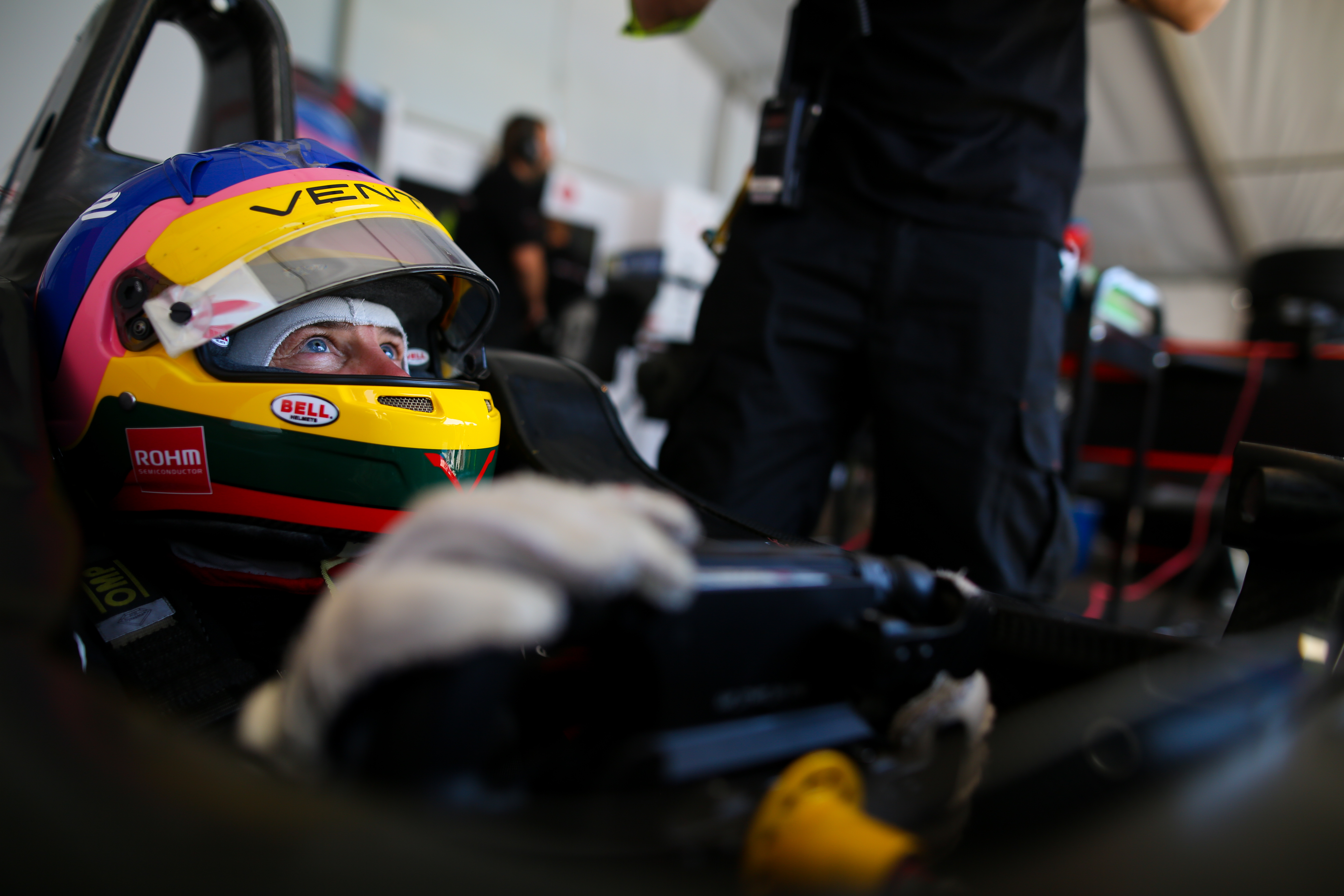 A genuinely surreal sight: Jacques Villeneuve, in trademark baggy overalls, helmeting up for a Formula E race was a true Tale of the Unexpected.
The 1997 F1 champion appeared to be enjoying his brief electric sojourn at the season opening Beijing race where, although having qualified a second off Venturi team-mate Stephane Sarrazin, he could have taken points had da Costa not wiped him out.
That was the high point as the following races in Putrajaya and Punta del Este resulted in first an off-the-pace 11th and then a litany of accidents and damaged monocoques at Punta del Este.
It was little surprise then that Villeneuve and Venturi quietly parted ways over the Christmas and New Year break to ensure that racing's great drifter moved on to a new adventure.
56. Matthew Brabham
Starts: 2
Best Result: 13th Putrajaya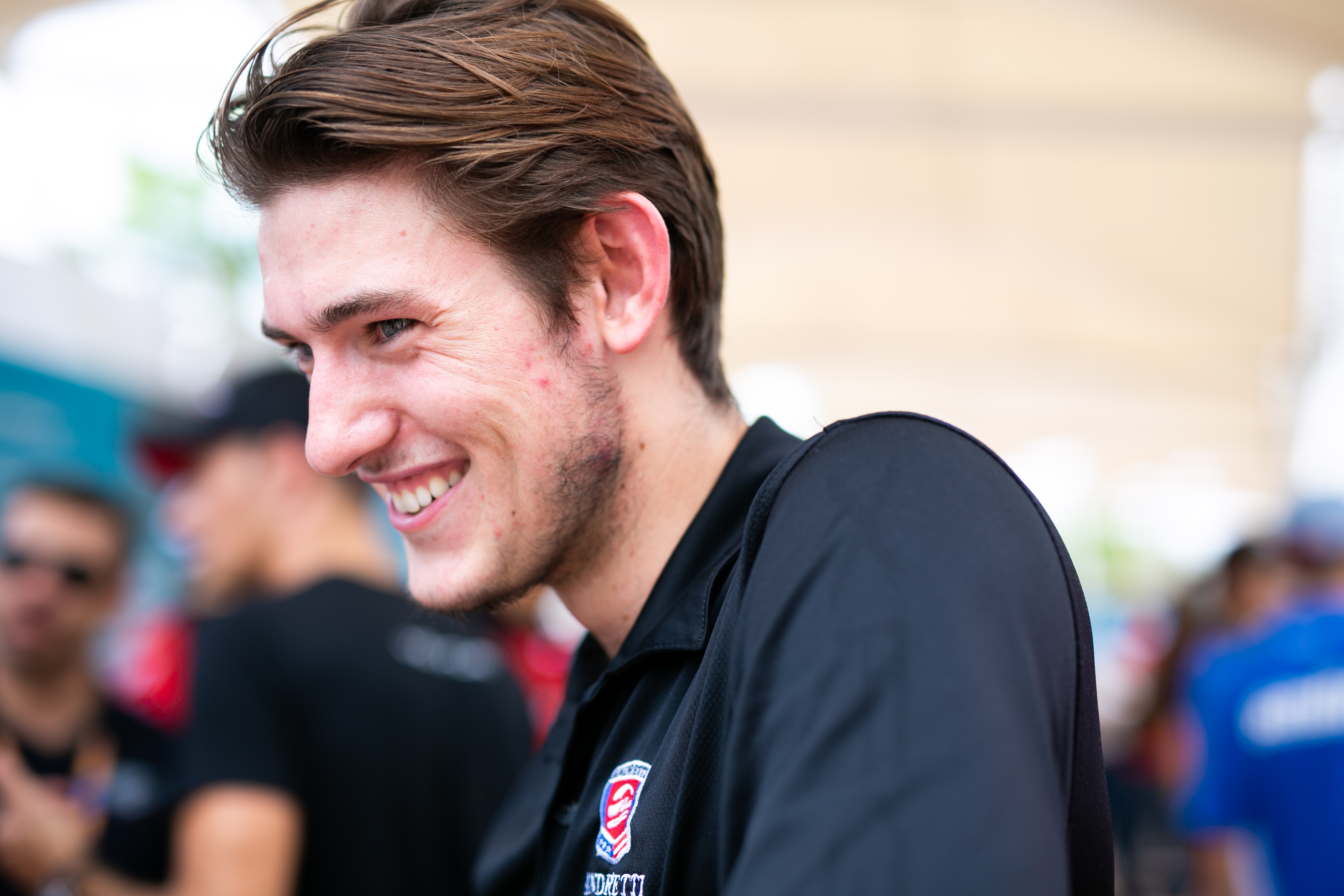 Brabham was a surprise choice to replace Charles Pic through the revolving Andretti door at Formula E's second-ever race in Putrajaya in the autumn of 2014.
The then-Andretti Indy Lights driver did a decent job and looked destined to grab some major points at Punta when he flew through the field from 19th to sixth. Alas he pushed too hard, shunted and was left to memorably rue his misfortune by hurling his gloves into the Uruguayan sand.
55. Salvador Duran
Starts: 12
Best Result: 6th Moscow 2015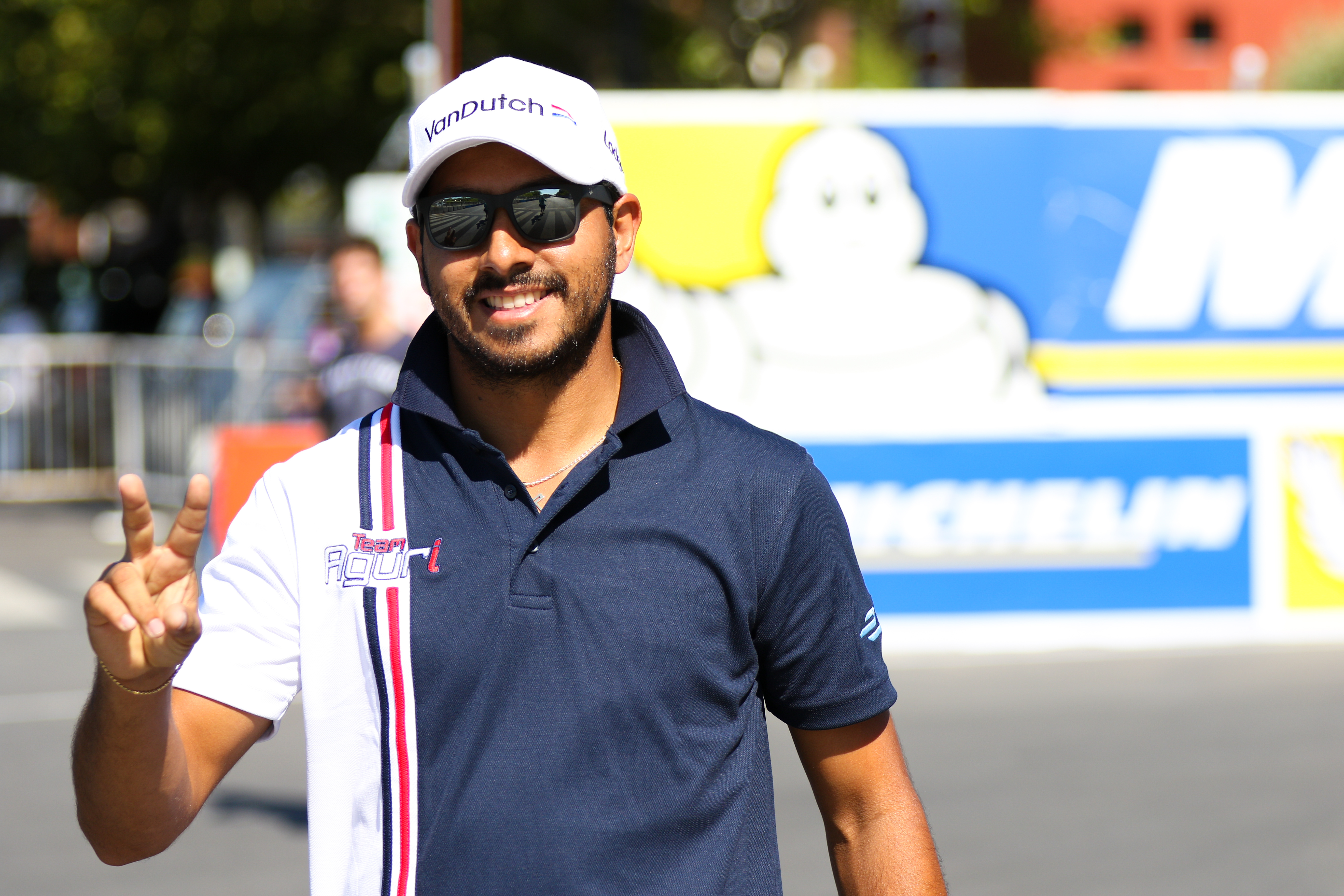 Duran, a British F3, A1 GP and World Series by Renault race winner, had long been off the international radar when he replaced Legge in the Amlin Aguri team at Punta del Este in December 2014.
Self-admittedly "well out of shape", Duran at least gave it a good go, shed a few pounds and scored a couple of fortuitous points in Moscow and Battersea Park.
An unfathomable decision to join the doomed Trulli team for season two backfired horribly when the team effectively committed technical suicide by hiring obscure Italian company Motomatica to oversee its powertrain.
A brief return to Aguri later that season yielded no results to mention and he was replaced by Ma Quig Hua as the team started to seduce Chinese investment through the SECA organisation.
The amiable Mexican returned to the paddock in 2019 with a supremely erratic and volatile cameo in the supporting Jaguar I-PACE eTROPHY race.
54. Ho-Pin Tung
Starts: 3
Best Result: 11th Putrajaya 2014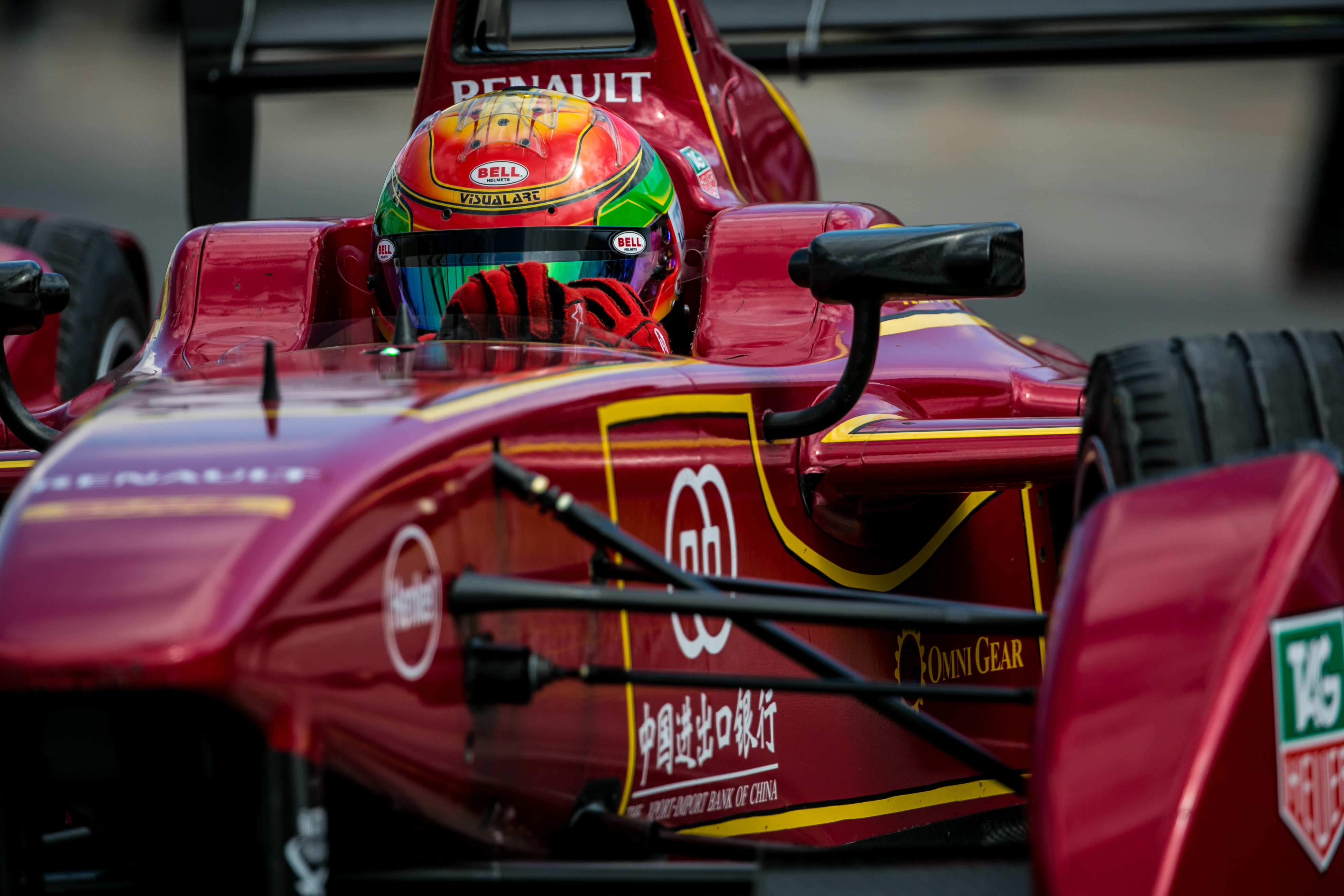 Tung completed a private test for Spark in early 2014 and is rated highly as an intelligent test driver.
The Dutch born and raised driver's Chinese ancestry of course helped him with his China Racing chance but he delivered some strong performances at Putrajaya and Buenos Aires in a team still a long way off from being properly formed.
Also, many forget that he outpaced Piquet in both free practice sessions in Beijing, only to shunt at the end of the second session. After that the car never quite felt the same for Tung or Charles Pic later in the season.
Tung was picked up by Jaguar Racing as an official development and test driver when it entered in 2016, and he has remained in this role ever since while also racing successfully in the World Endurance Championship.
53. Luca Filippi
Starts: 11
Best Result: 12th Santiago 2018
Filippi was a rank outsider to get one of the final seats on the 2018/19 grid with the NIO team, but he was chosen as Oliver Turvey's team-mate ahead of Oliver Rowland, Nyck de Vries and Loic Duval.
The pressure was soon on, though, as a mostly uncompetitive powertrain played havoc with the Italian's confidence. A litany of incidents, not all of his own making, piled on the pressure – and when the team caved into pressure for Ma to take part in a marketing exercise in Paris, Filippi's days were numbered.
It was a credit to the outwardly implacable Filippi that he stayed to the end of the season in a team that was long since on its way to self-destruction.
52. Kamui Kobayashi
Starts: 1
Best Result: 15th Race 1, Hong Kong 2018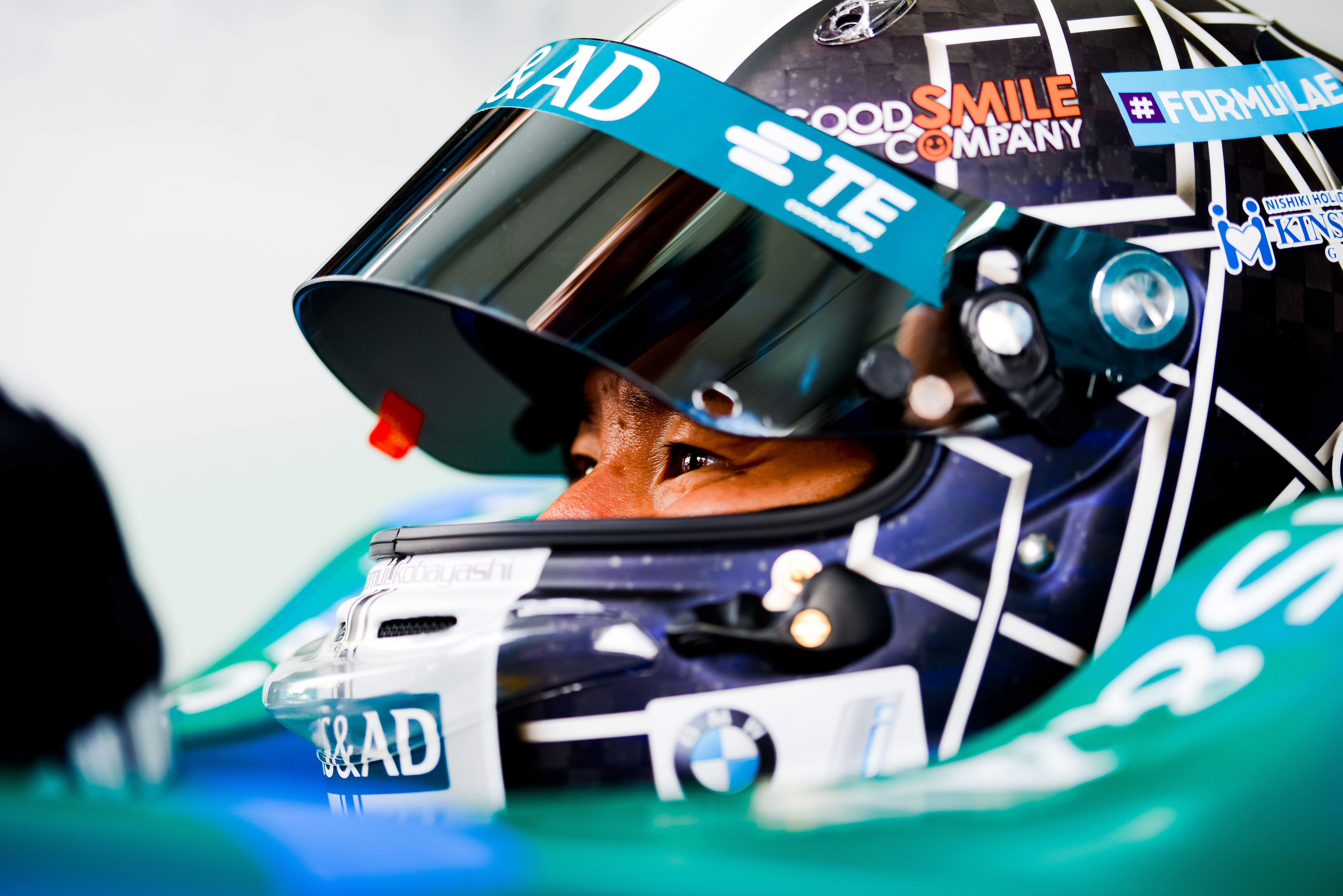 We all know that Kobayashi is a seriously quick professional racing driver, yet even he could not hit the ground running when he was drafted in to partner da Costa at Andretti for the Hong Kong double header at the start of the 2018/19 season.
It was another sponsor-led decision, again by serial interferer Amlin, and it backfired hugely by making Kobayashi look poor and denying intended incumbent Tom Blomqvist vital learning time on a pukka street circuit.
Kobayashi's test run around the back car park of the Donington Park Formula E units was not quite enough to prepare him for his championship debut.
51. Charles Pic
Starts: 5
Best Result: 4th Beijing 2014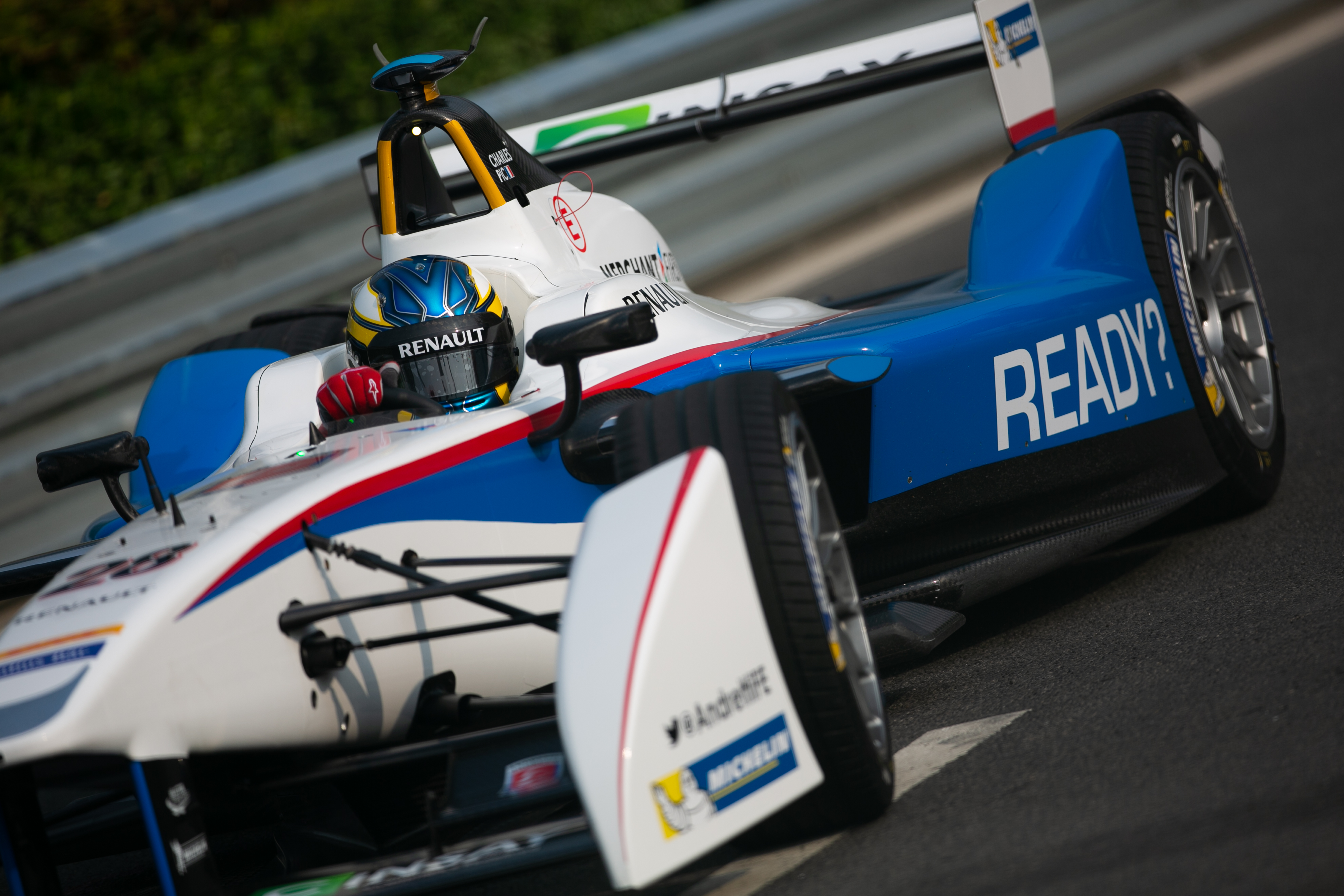 Pic's five appearances in Formula E will be remembered for his first and only race at Andretti, when he was drafted in at the last minute to partner Franck Montagny.
A fine fourth place was never to be repeated as he vacated his seat and took up residence with the Team China Racing outfit for a quartet of mid-season races that yielded only a fortuitous eighth at Monaco.
Pic was never to be seen again and simply seem to drift away from motorsports altogether to work with his familiy's transportation business.
50. Tom Blomqvist
Starts: 6
Best Result: 8th Marrakesh 2018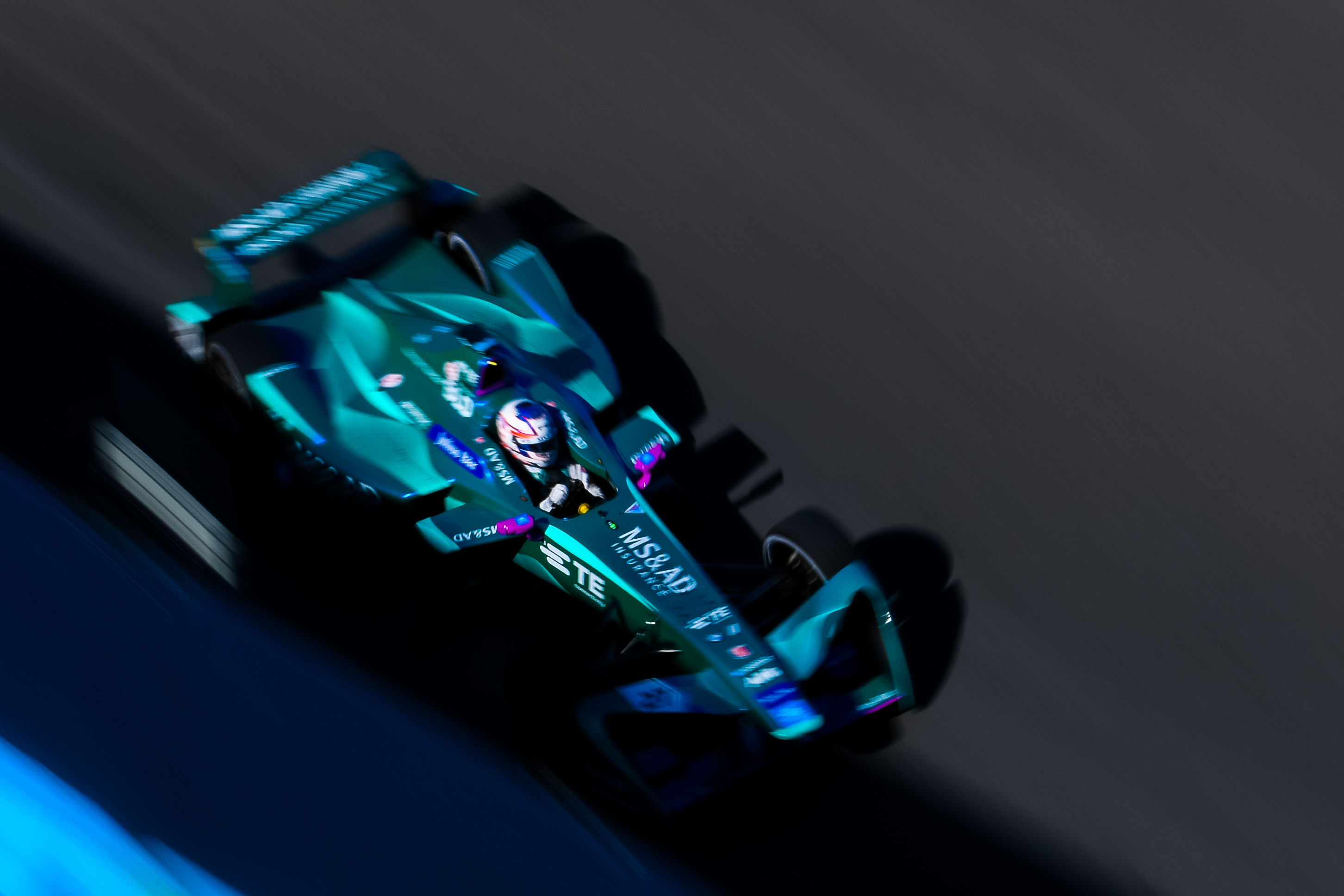 It's super harsh to put Blomqvist in this part of the drivers' evaluation and on results alone there are also several misleading and politically intricate strands that warp his Formula E story significantly.
However, the facts are that, his debut at Marrakesh apart, he struggled against Andretti team-mate da Costa and was ultimately stood down.
In Blomqvist's defence, when Sarrazin was drafted in to replace him for the final five races even the experienced Frenchman was unable to drag the car into competitive positions.
And the politics? In certain circles Blomqvist's face just simply didn't seem to fit and sadly for the massively talented Brit-cum -Kiwi his all-too-brief Formula E adventure was over.
49. Simona de Silvestro
Starts: 12
Best Result: 9th Long Beach, 2016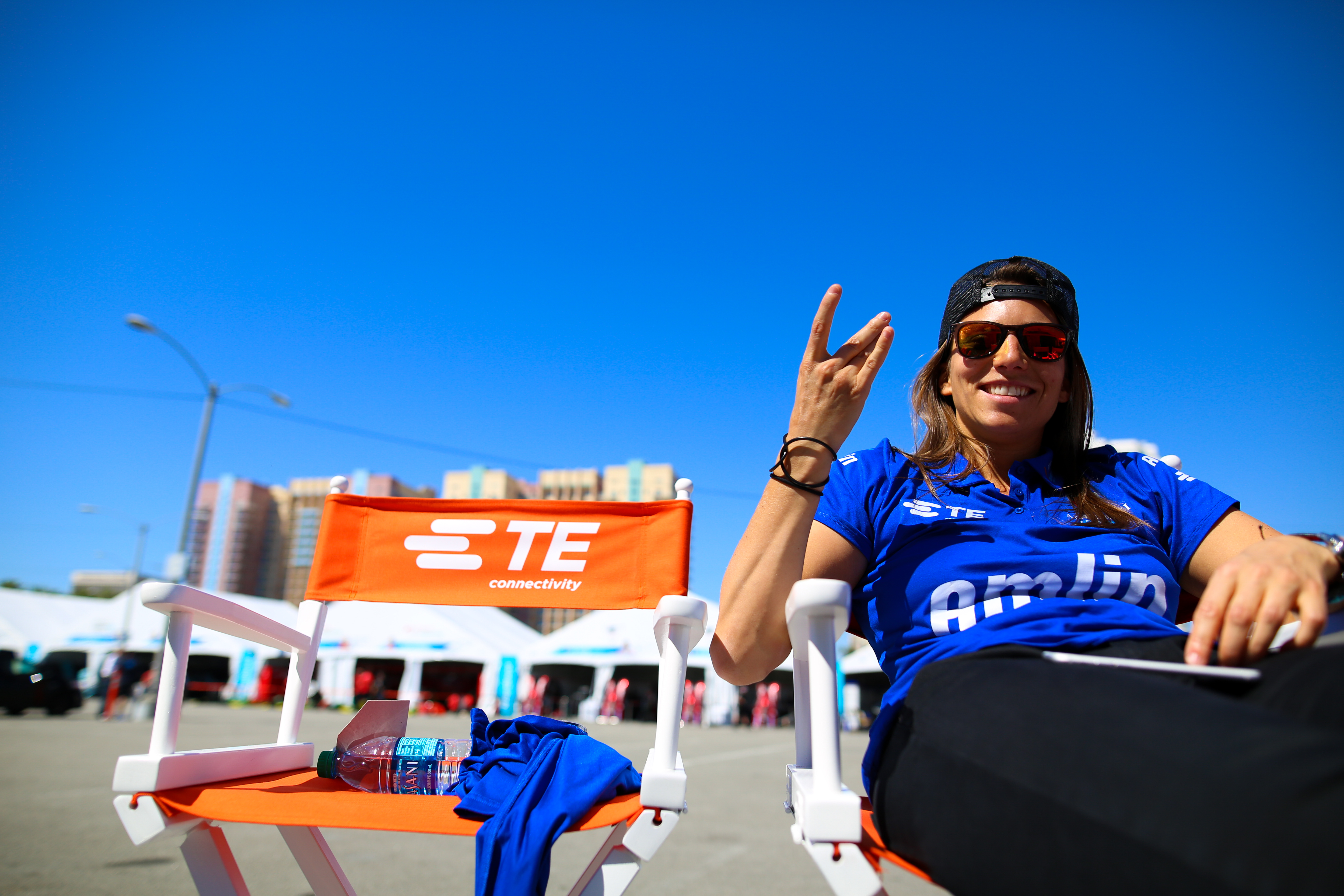 De Silvestro's Formula E journey began at the tail end of season one when she arrived at Andretti as a package with the TE Connectivity company with which she had raced in IndyCar.
While fearless stateside, de Silvestro struggled to get her head around less power in the intricate world of Formula E. She never got on terms with team-mate Robin Frijns, whom she got along with famously.
Some reasonable performances came later on in the 2015/16 season but it was too little, too late and she was replaced by da Costa for season three.
48. Neel Jani
Starts: 7
Best Result: 13th Diriyah Race 2, 2019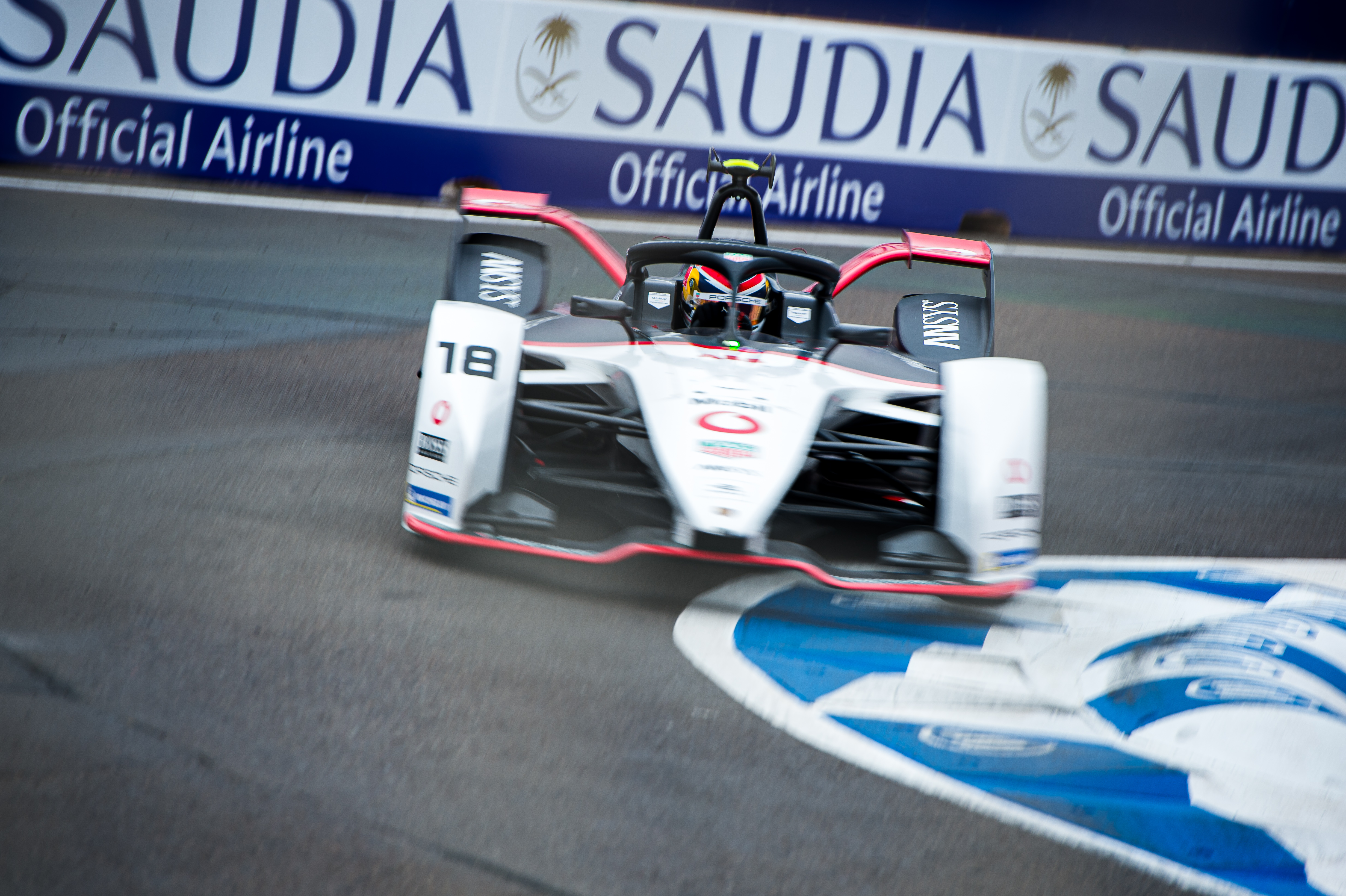 Jani's had a bumpy journey so far in Formula E, with a nightmarish start at Dragon in season four that yielded just two dreadful races.
Result-wise, things haven't picked up at Porsche despite the Swiss ace having completed the majority of the German giant's pre-season testing.
However, there have been signs that Jani could still yet come good, such as Santiago in January where he would have fought for points had he not been taken out in a first lap shunt.
47. James Calado
Starts: 5
Best Result: 7th in Diriyah Race 2, 2019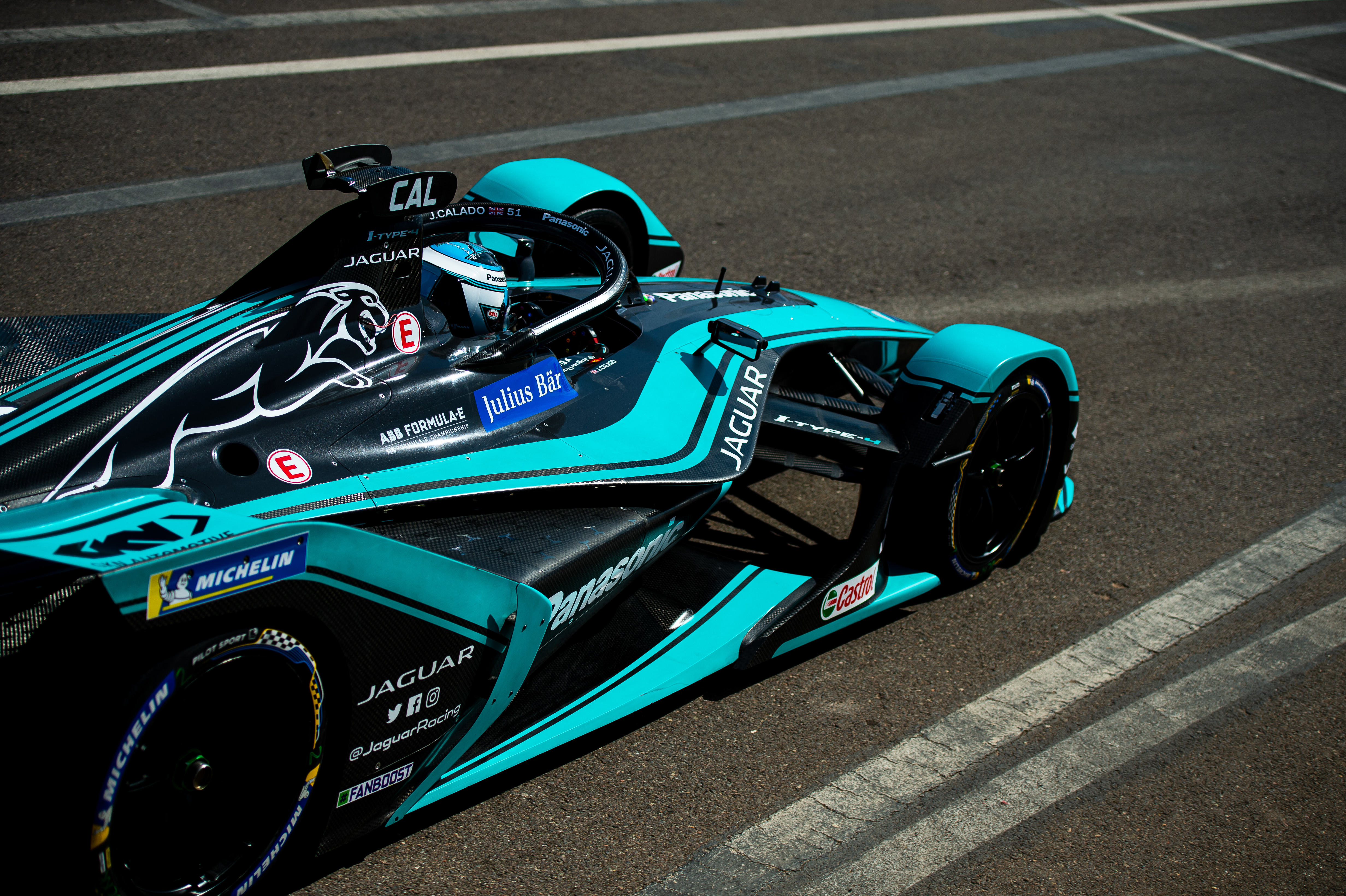 Calado was thrust into the Formula E spotlight as the surprise choice to partner Mitch Evans at Jaguar for the present season. It has been a tough baptism for the WEC GT champion, and despite two points-scoring performances there have been difficulties in both qualifying and in the last race at Marrakesh when he should have claimed his best result.
This break in activity is likely to help him contemplate further how he gets on top of Formula E's unique challenges and starts to claw back some of the performance deficit to his much more experienced team-mate.
46. Vitantonio Liuzzi
Starts: 5
Best Result: 9th Berlin, 2015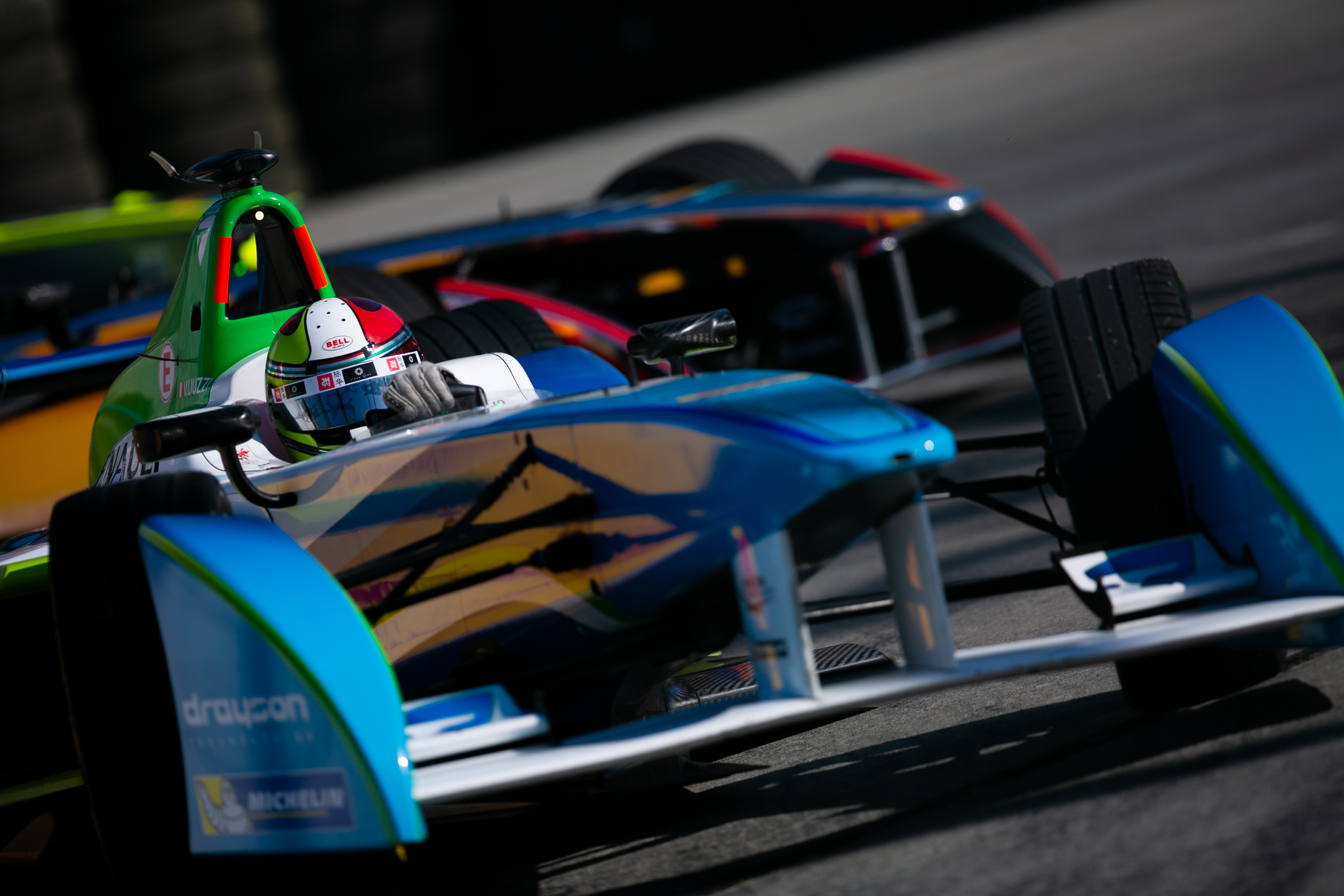 Liuzzi was on a massive hiding to nothing at the Trulli team and often looked completely bemused with the direction the team was consistently taking, which was usually the wrong way.
He replaced Cerruti after Buenos Aires and instantly benefited the team by putting in some herculean performances that usually went completely unnoticed but yielded a deserved couple of points in Berlin.
Liuzzi cut a dejected figure after the magnitude of Trulli's decision to go its own way with a true Heath Robinson technical set-up dawned on him and he never raced in Formula E again, preferring the calmer environs of the stewards' office – which he regularly frequents as an official FIA driver steward.
45. Brendon Hartley
Starts: 5
Best Result: 9th Diriyah Race 2, 2014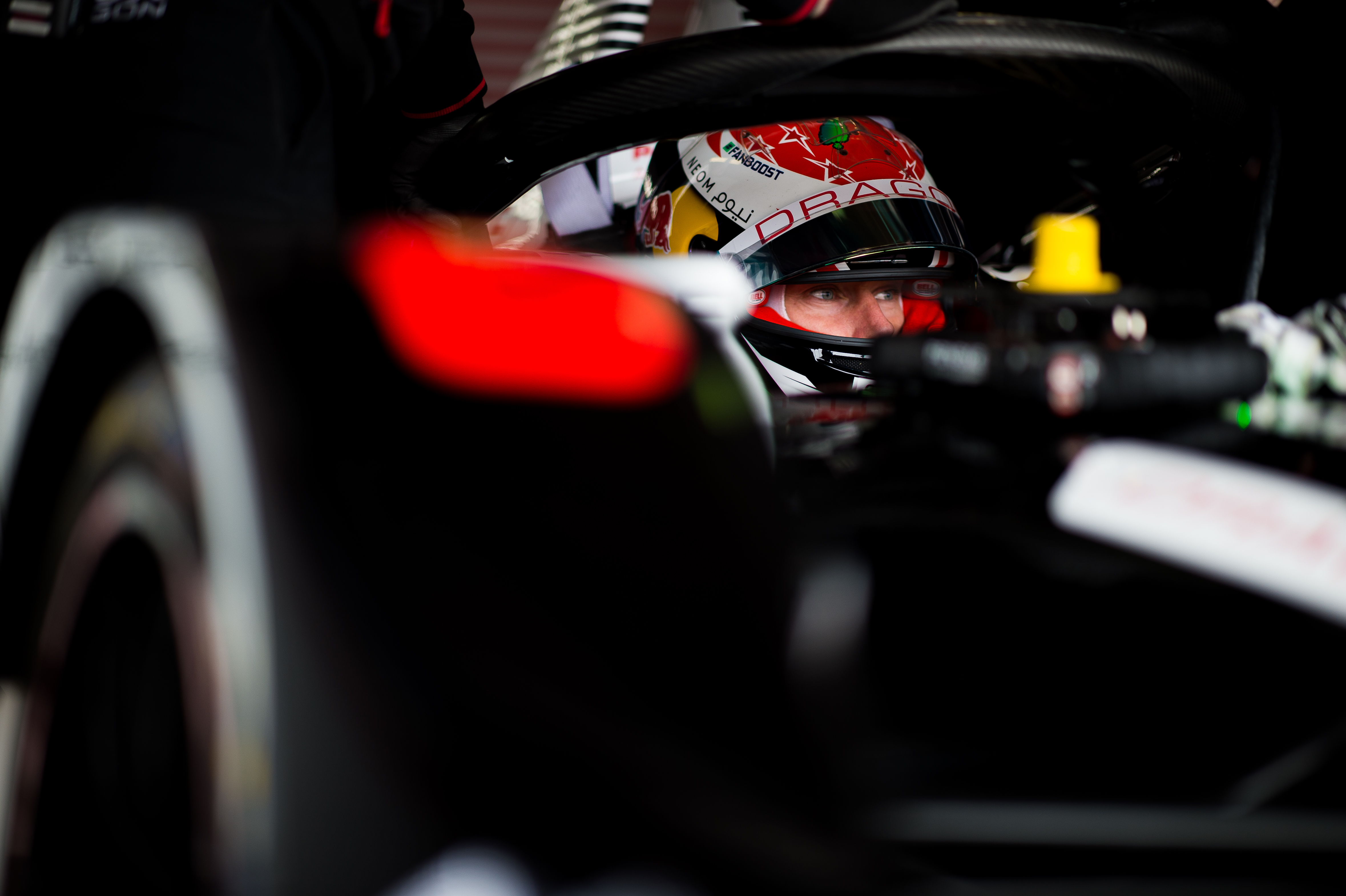 Like Calado, the new Dragon racer has had a rude awakening as to how tough Formula E is, but whereas the Jaguar driver has a solid and organised engineering team around him, Hartley has been left confused and frustrated by the absence of those attributes at Dragon.
Pre-season testing appeared to have been positive but at the races it has been a different story as the ex-F1 driver has struggled to squeeze any serious pace from his Penske.
The sudden parting of the ways with Hartley's engineer after Santiago appears not to have helped things at all and a huge regrouping by the team and driver in this fallow period is needed to ensure anything approaching competitiveness.