Maximilian Guenther and Stoffel Vandoorne carried their recent The Race All-Star Cup form into Formula E's demonstration race for its Race at Home Challenge series.
Formula E has launched its new rFactor2 esports series as a fundraiser for UNICEF, and held a 'test race' using the Monaco FE track on Saturday before the championship series begins in a week.
The format features separate races for real-world Formula E drivers and leading simracers, with the driver running last in each race eliminated at intervals until a 10-driver field remains for the final laps.
The majority of the real-world 2019/20 Formula E field participated, with The Race All-Star Series regulars Guenther and Vandoorne lining up on the front row for BMW and Mercedes respectively.
They controlled the race throughout, staying clear of relentless chaos among most of the rest of the field.
That. Was. Crazy! A typically chaotic race start in a classic Formula E way 😂 #ABBFormulaE #RaceAtHome pic.twitter.com/AjqYOcnPKk

— ABB Formula E (@FIAFormulaE) April 18, 2020
Andre Lotterer made it three German giants on the podium as he took Porsche to third, having escaped an early clash with recent rookie test star Nick Cassidy – who was representing Envision Virgin in place of Sam Bird – and then overtaken champion Jean-Eric Vergne.
Cassidy got ahead of Vergne in the same shuffle and then chased Lotterer to the finish.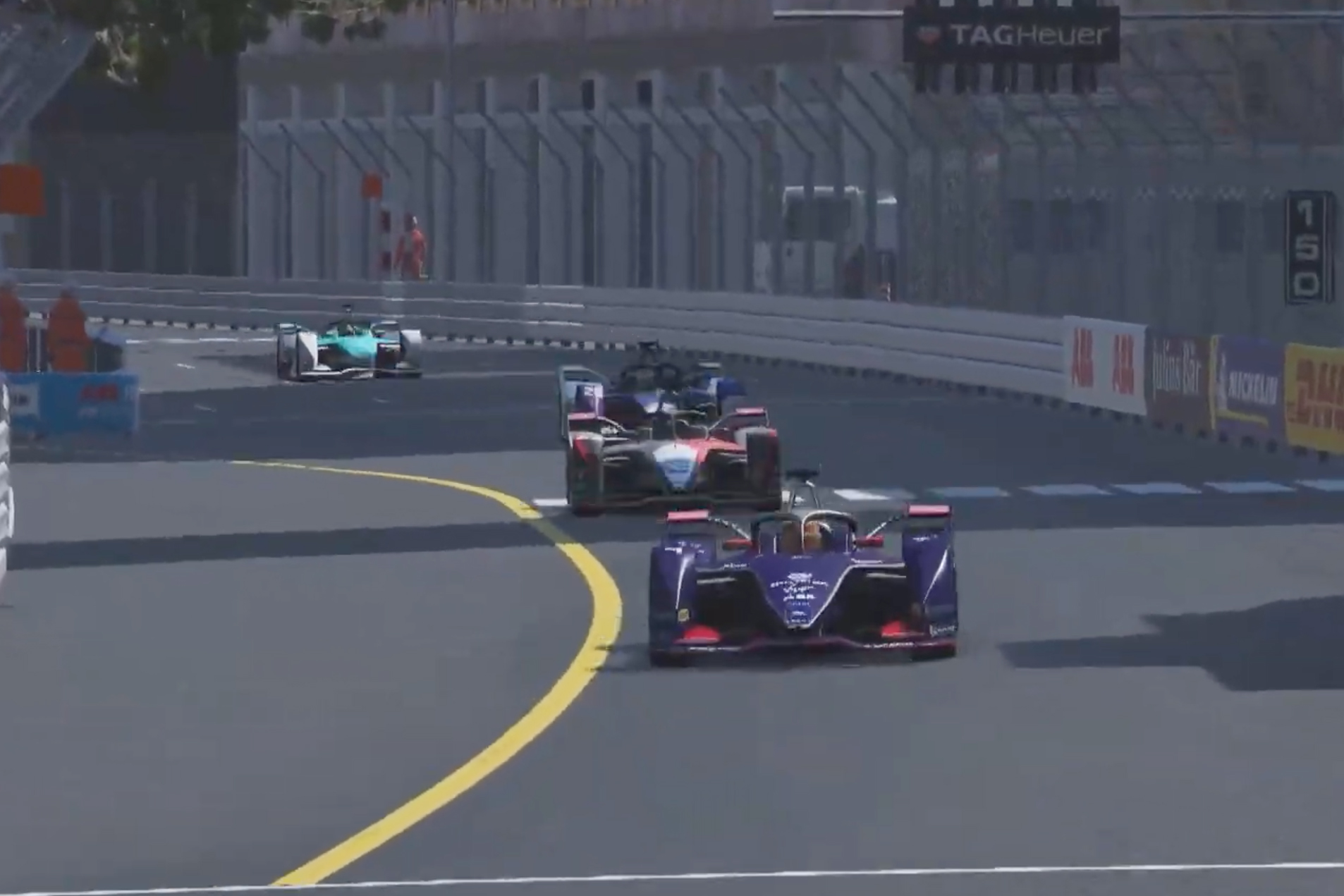 Formula Ford star turned esports specialist Graham Carroll dominated the Challenge race for sim aces from pole for Envision Virgin, with The Race All-Star Cup frontrunner Kevin Siggy battling past Marc Gassner late on to take second place.
Petar Brljak and Olli Pahkala completed the top five behind Gassner.
A handful of real-world pros also joined the field for that event, with Dani Juncadella and James Rossiter faring best as they took seventh and ninth places.