It's less than two months until F1 Manager 2023, Frontier Development's second officially licensed Formula 1 management game, launches digitally with a physical release for console versions coming at a later date.
From July 31 players will be able to take charge of any one of the 10 teams on the grid and oversee them through a traditional, multi-season career mode. Separate to that, and all new for this year's game, is the Race Replay mode.
Race Replay is a scenario-based game mode with two separate categories of challenges. The first of which is called 'Starting Grid', in which players pick a team and take part in a full race with the track conditions and starting grid positions being identical to those in the real grand prix. The aim being to do better than your chosen team did in real-life.
The second collection of challenges are 'Race Moments' which present a very specific set of circumstances part-way through a grand prix and task players to achieve a set objective before the chequered flag is waved.
After each grand prix has taken place in real-life, a new Starting Grid and Race Moment will be added to F1 Manager 2023 through to the end of the season.
There are plenty of new additions to career mode in order to add more depth and make the game more accurate to the sport of Formula 1. That includes the introduction of the six sprint events and the altered race weekend format that comes with it.
Matching the changes to the F1 race calendar for this season, both the Lusail International Circuit in Qatar and the brand-new Las Vegas Strip Circuit will make their debut in the F1 Manager series in this year's game.
F1 Manager 2023 will also continue the focus on replicating the TV broadcast style of Formula 1 as the on-track action will be viewable through the new visor cam, along with the returning trackside and onboard camera angles in the previous year's game.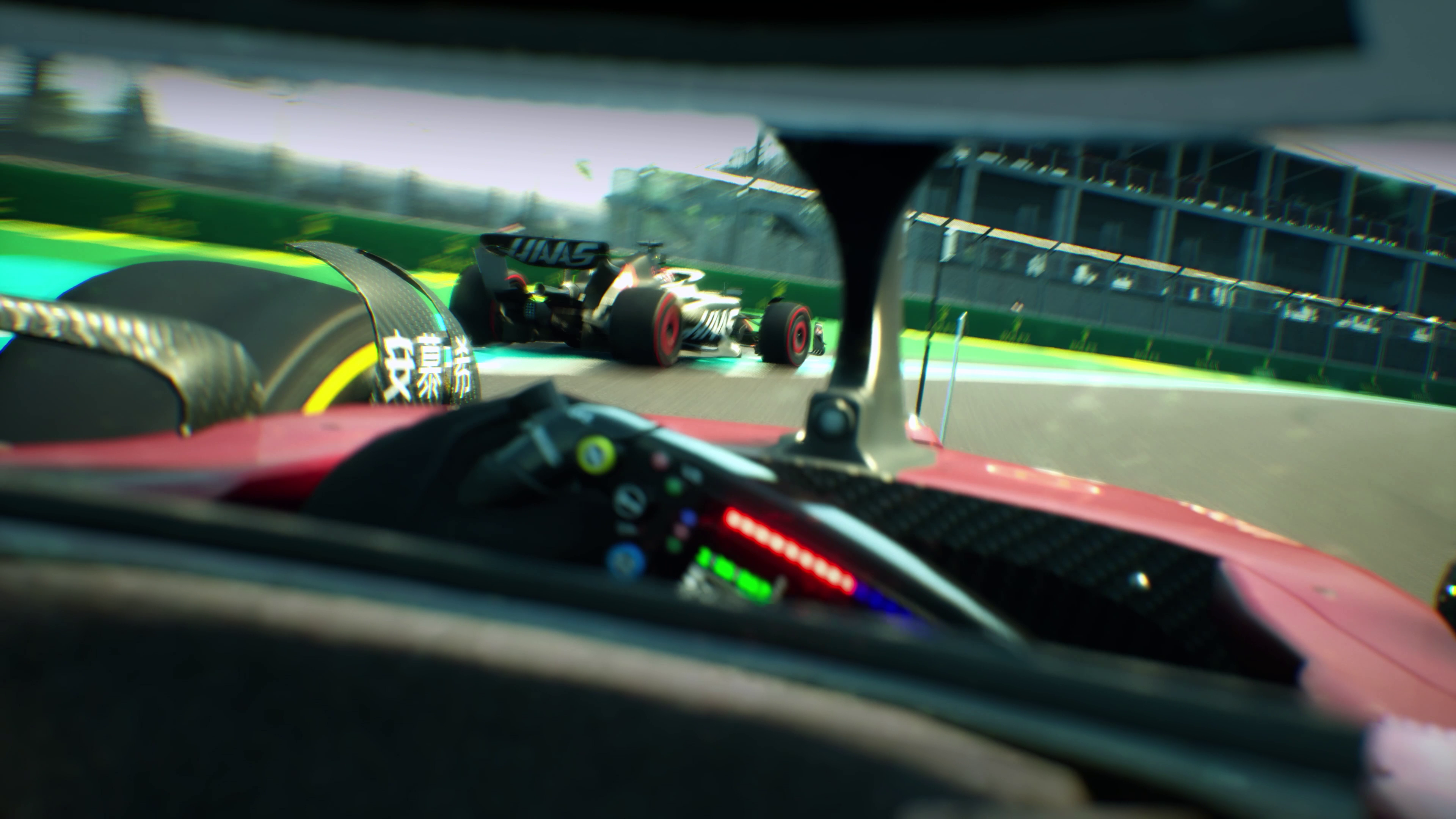 What goes on out on the circuit aims to be more dynamic than before with both tyre surface and carcass temperatures simulated and affected by the ambient track conditions. Also drivers will now shift racing lines in an attempt to overtake a driver ahead of them.
The result of on-track battles is part of what feeds into an all-new driver confidence system as drivers that have more confidence will perform better and be less prone to mistakes. That means managing your drivers is more important than ever and therefore overtakes, driver mistakes and crashes will occur more believably than before.
Outside of the grand prix weekends, the day-to-day running of your chosen F1 team has been expanded upon with the all-new Sporting Director, responsible for training your pit crew to improve their speed and prevent mistakes from occurring.
The development of car parts has been improved with the weight of each part a new consideration for this year's game. Shaving weight will make your car more competitive but will also negatively impact your car's reliability.
F1 Manager 2023 will also make it easier to scout new driver talent compared to last year's game as both the Formula 2 and Formula 3 championships are fully simulated and it will be possible to view not just the championship standings, but also the finishing positions for every race.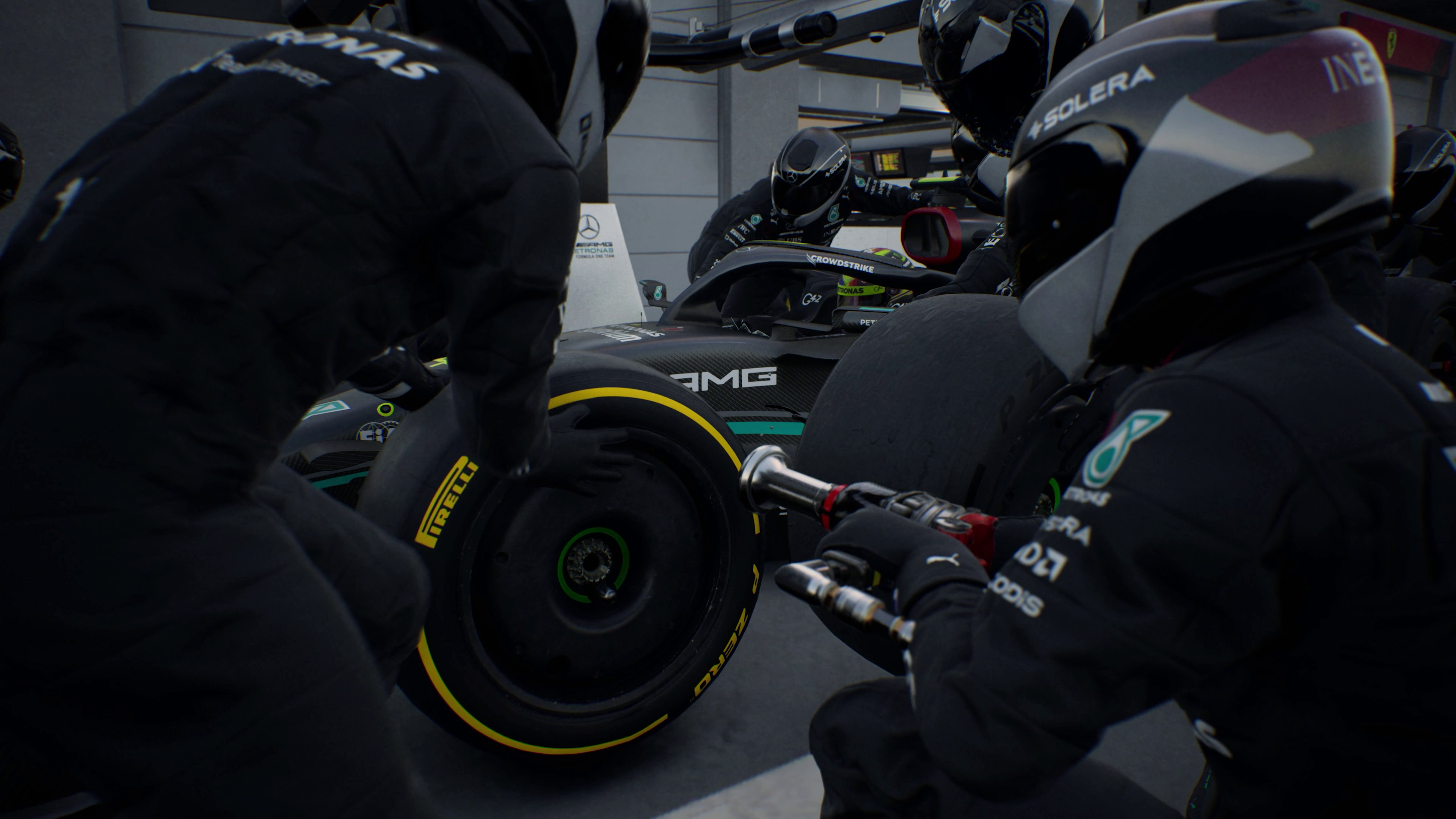 When it comes to signing a new driver, whether it be someone from one of the feeder championships or a driver already racing in Formula 1, deals will be able to be negotiated ahead of time for the following season although the ability to sign a new driver immediately will still be available as well.
Players who want to get their hands on this year's instalment as soon as possible can do so with F1 Manager 2023: Deluxe Edition. Not only does that grant four days early access, but it also includes 12 exclusive scenarios across Starting Grid and Race Moments. These hypothetical challenges include more outlandish ones such as; what if there was rain in Bahrain? If every car was equal, who would win out?
F1 Manager 2023 launches digitally on July 31 on PC, PlayStation 5, Xbox Series X|S, PlayStation 4 and Xbox One for a suggested retail price of £44.99, with the Deluxe Edition available at a suggested retail price of £54.99.
F1 Manager 2023 will also be available physically on PlayStation 5, Xbox Series X|S, PlayStation 4 and Xbox One at a later date. Players can add to their immersion with three unique Race Moment scenarios when they pre-order the game digitally.
This article is brought to you in association with F1 Manager 2023. Pre-order your copy today!