Gran Turismo has made a big deal out of its 25th anniversary. It's the theme of the latest update to Gran Turismo 7 and it was reiterated throughout the broadcast of the World Finals esports events.
However, what shone through even more so during those broadcasts was just how much Kazunori Yamauchi, the producer of Gran Turismo, has planned outside for the series beyond just conventional video game development.
Arguably the biggest event to take place during the Gran Turismo World Finals, other than the racing itself, was the unveiling of Ferrari's Vision Gran Turismo car.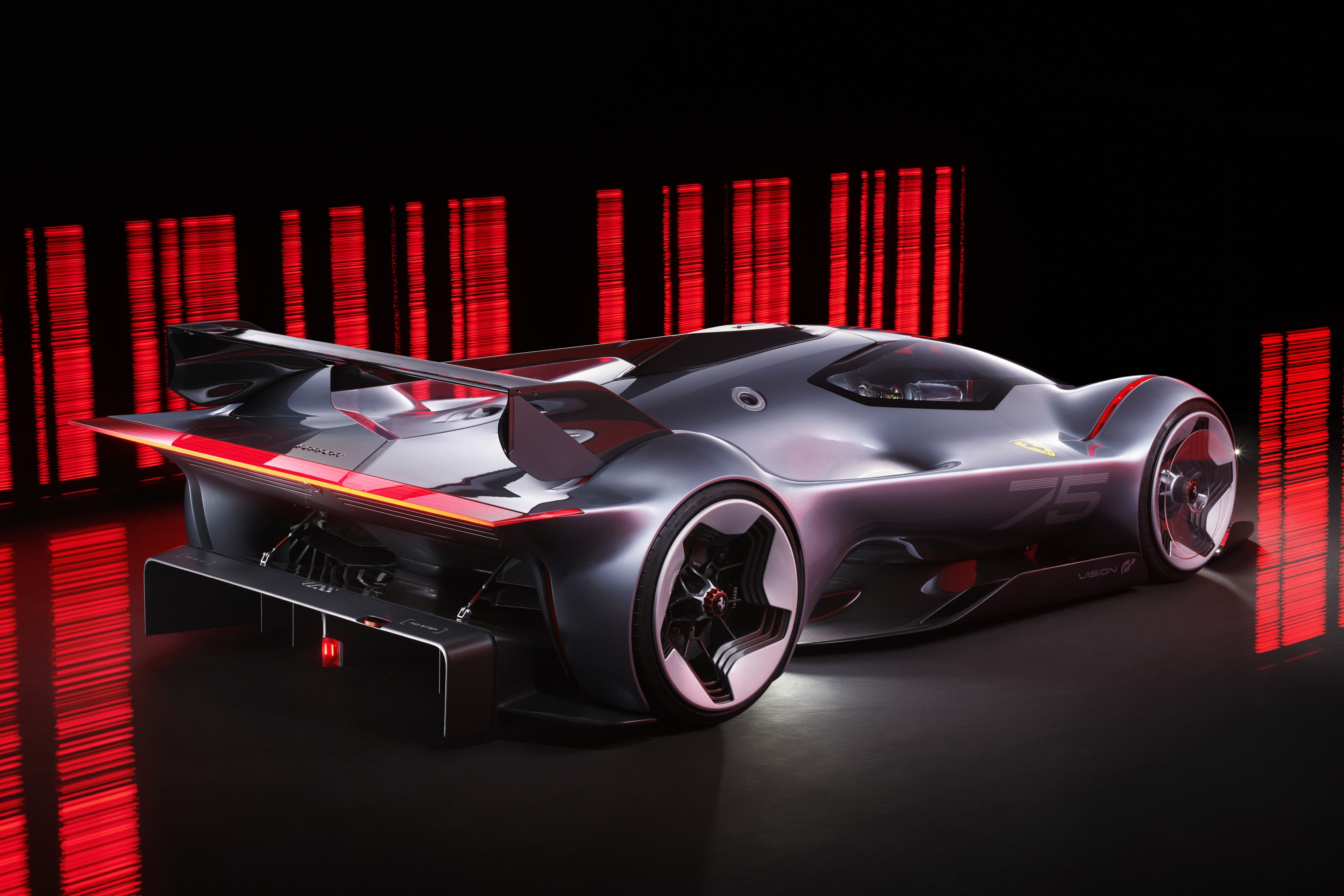 Vision Gran Turismo started with the launch of Gran Turismo 6 in 2013 and was a proposal to car manufacturers to produce a forward-looking concept car that can then be driven in the Gran Turismo games.
There's been a huge variety of interpretations for VGT cars as some manufacturers have been more realistic in their approach to design and feasibility that the car could be built, whereas others have gone to the other end of the spectrum completely – the standout example being the Chevrolet-Chaparral 2X Vision Gran Turismo, which has a theoretical propulsion system utilising laser pulse shock waves.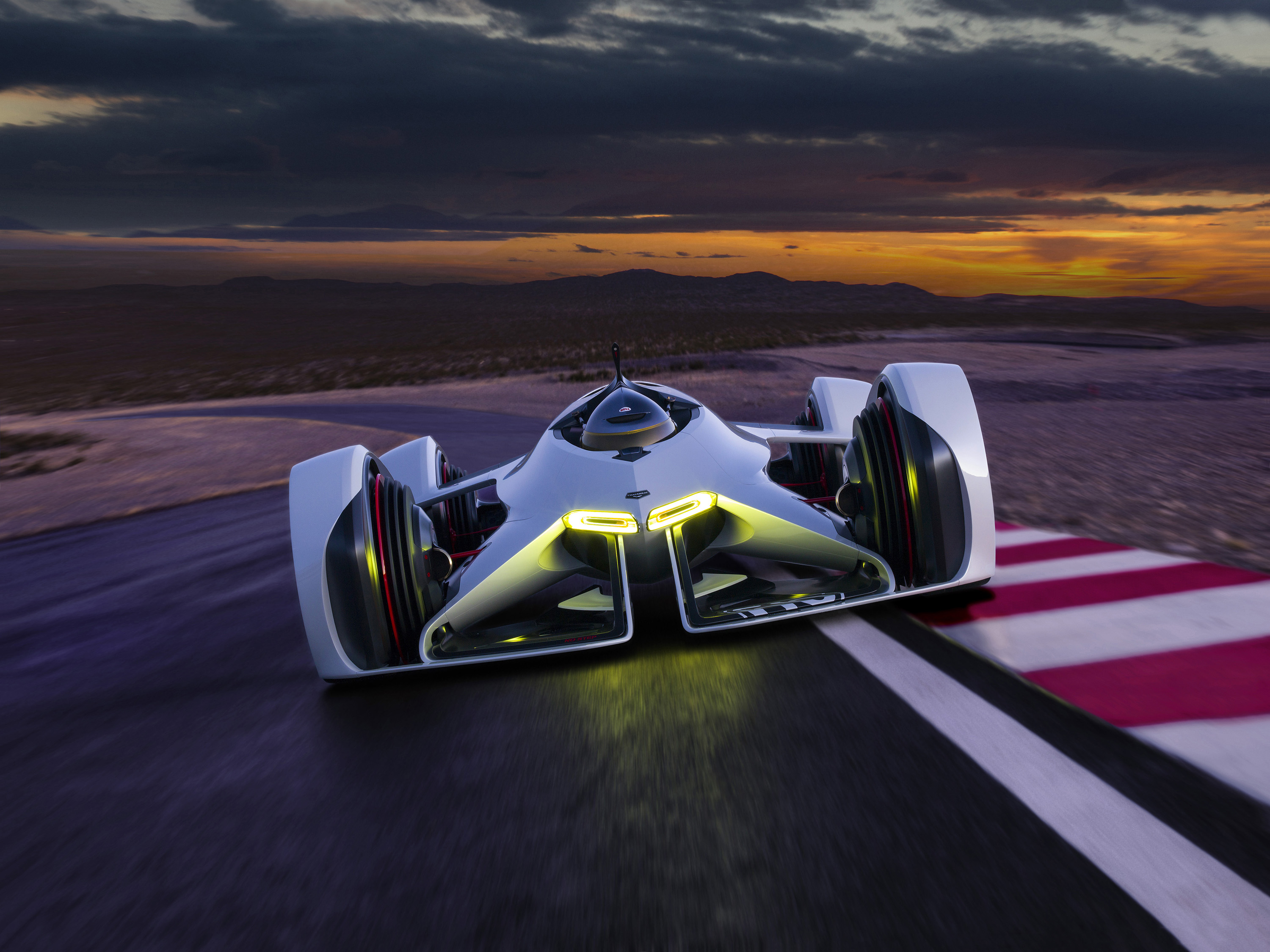 Ferrari's interpretation is much more grounded, albeit certainly not lacking in ambition or originality. Its engine is a further developed version of the one that will be used in Ferrari's new 499P Le Mans Hypercar.
At the side of the car are 'wormholes', which have been inspired by the work of sculptor Anish Kapoor and are included as a way to generate more downforce.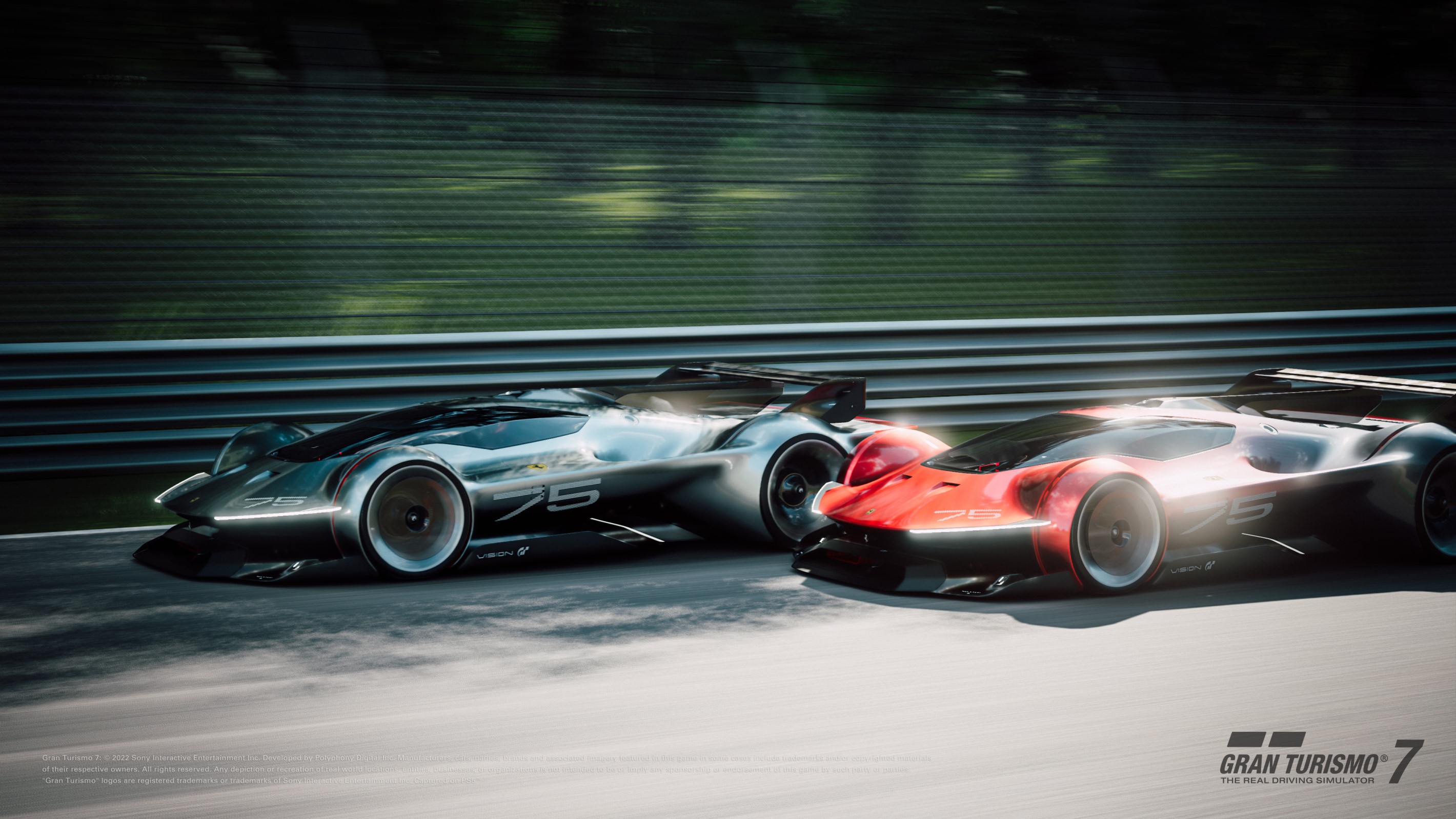 Part of the motivation for both Ferrari and Gran Turismo is of course the inevitable mutual marketing benefit for both brands. Many car brands recognise how beneficial Gran Turismo can be to their image and this is the motivation for Toyota, Mazda and Genesis all becoming partner manufacturers to the World Series esports events, which comes with guaranteed representation in the Manufacturers Cup.
But Gran Turismo has always been a more simulation-oriented game series and Ferrari has treated the design of its Vision Gran Turismo car as seriously as it would any other concept car.
"This is the first digital Ferrari ever made, but at the same time its meaning is really profound because it represents a vision that we wanted to generate in a very big way," explained Flavio Manzoni, the chief design officer at Ferrari.
"The idea basically was 'let's try to imagine what kind of shape the Ferrari of the future, the supercar of the future will have' in a very concrete way.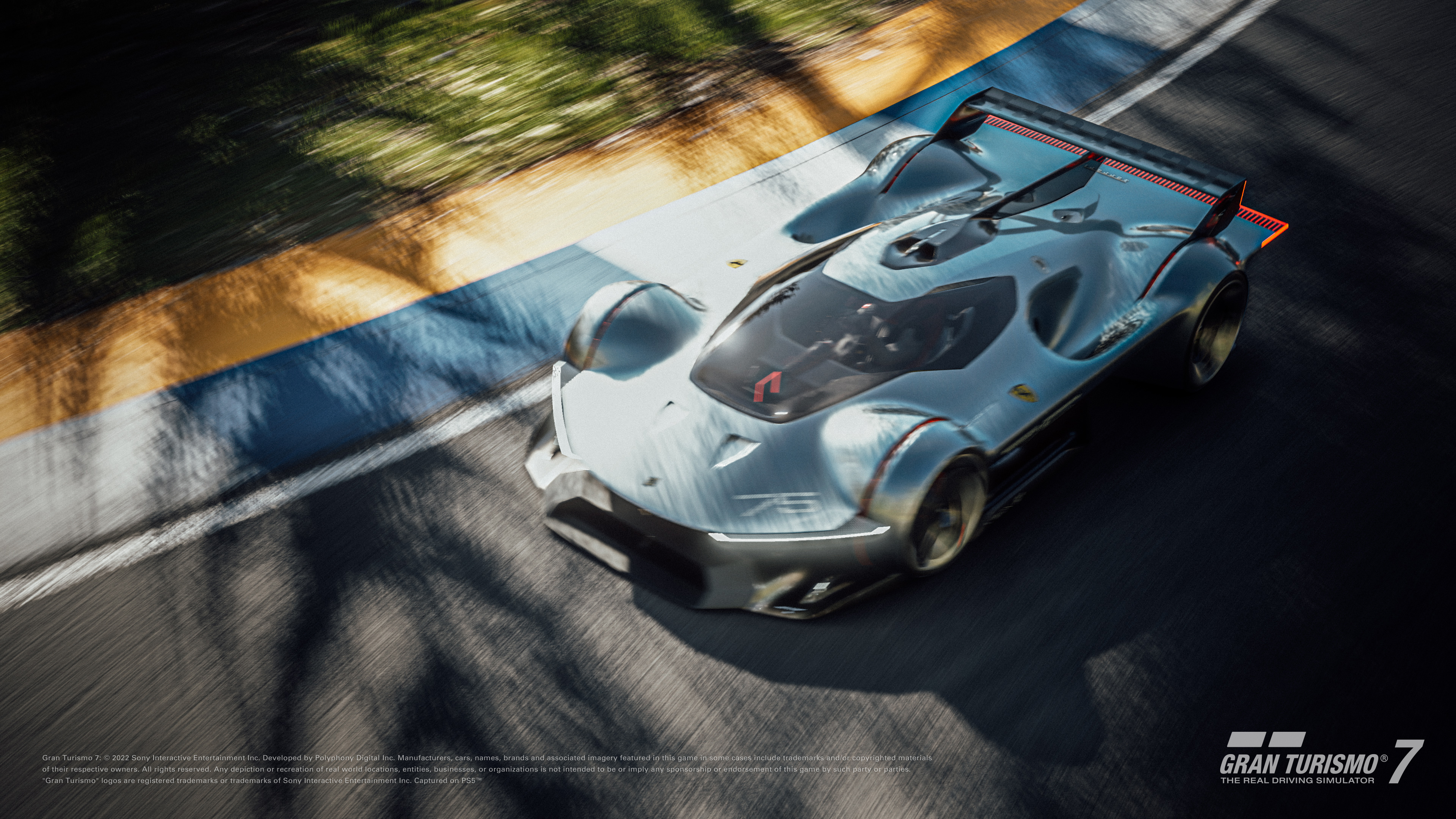 "So this is not a simple design exercise. This is a project that started involving all of the departments of Ferrari and especially the aerodynamics and engineering to define all the technical contents that were absolutely important to define the overall concept of this car."
"We decided to patent all of the design and technical solutions. So for example the wormholes and other contents have been patented.
"So it has been an opportunity to develop in advance certain new contents in terms of innovation, instead of applying them to production cars."
The Vision Gran Turismo project has had an impact on the automotive industry, with Aston Martin taking design cues from its VGT car for the Vulcan while the McLaren Sabre was a combination of elements of its car designed for Gran Turismo as well as the McLaren Senna road car.
Arguably the best demonstration of the impact of Vision Gran Turismo is Bugatti's attempt, which was a precursor to the record-breaking Chiron road car. One VGT car was actually built and sold.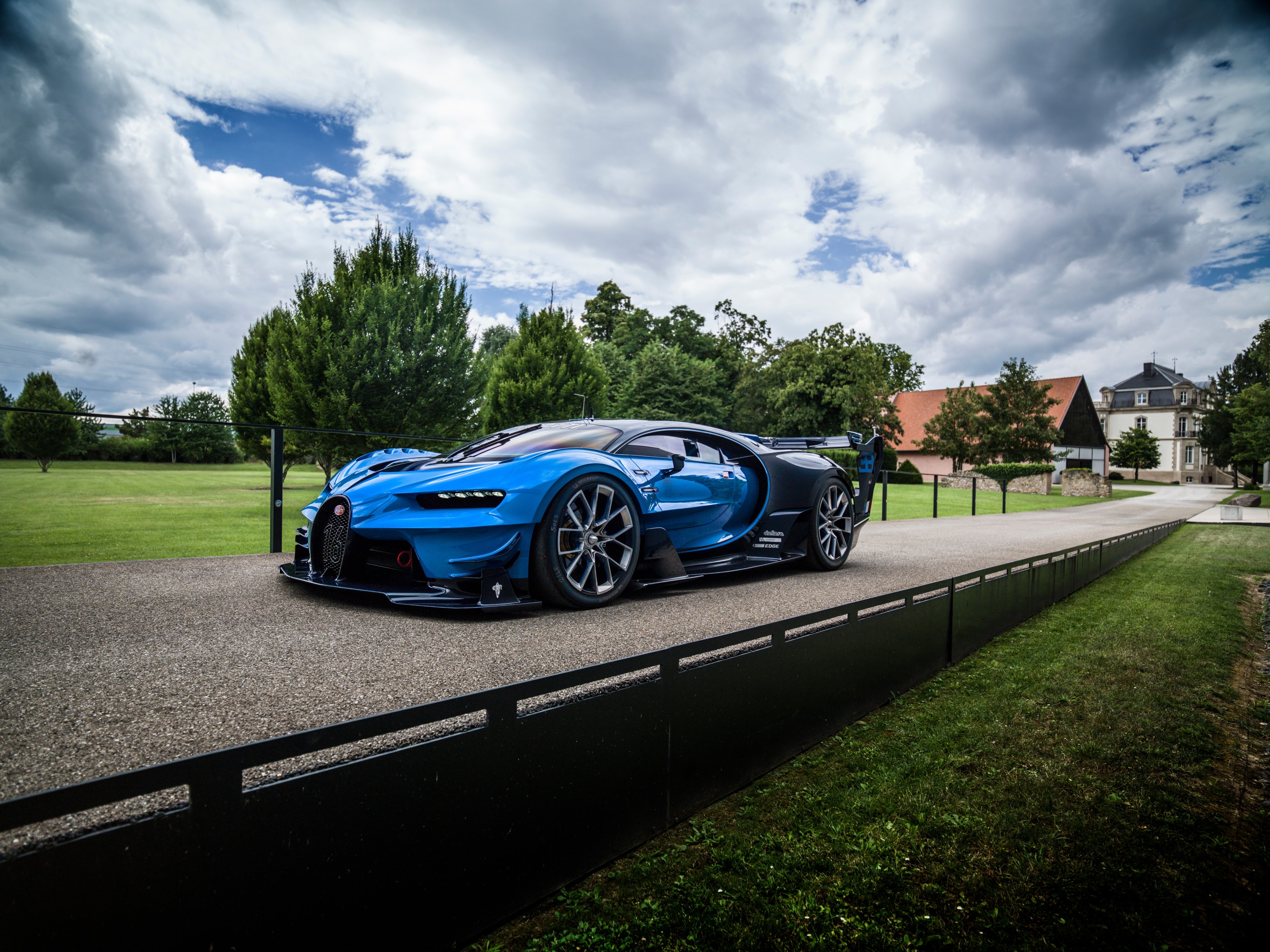 It's something that Yamauchi takes pride in and he remains confident that Gran Turismo will continue to have a tangible impact on car design.
"I think most manufacturers have produced a Vision Gran Turismo car now, I think one of the only ones remaining now are Ford," Yamauchi said during the Monaco GT World Finals weekend.
"But when you stop and realise, there's so many of them now and a part of them have become production models or became the basis of the design language of the next generation of their cars and so there's a lot of movement there that's going on.
"So I believe what we've been doing for the last 10 years is really going to affect the next 10 years or even further in the automotive industry."
The Ferrari VGT car launch wasn't the only supplementary feature in the roughly 13 hours of World Finals broadcasts. Nor the only example of just how broad Gran Turismo's ambitions are.
Sony's highly-developed artificial intelligence driving system, called Sophy, was pitted up against a selection of the fastest Gran Turismo esports drivers. This isn't the first time it's happened or even the first time that Sophy was quicker than the pro drivers, but it was a reminder of how impressively quick and naturalistic the AI is.
Sophy has been praised by the few esports drivers who have raced against it, but there is still no information on when or even if it will be integrated into the retail version of Gran Turismo 7.
Regardless, Gran Turismo 7 is openly and very proudly offering itself as a test bed for both car manufacturers and advanced AI development.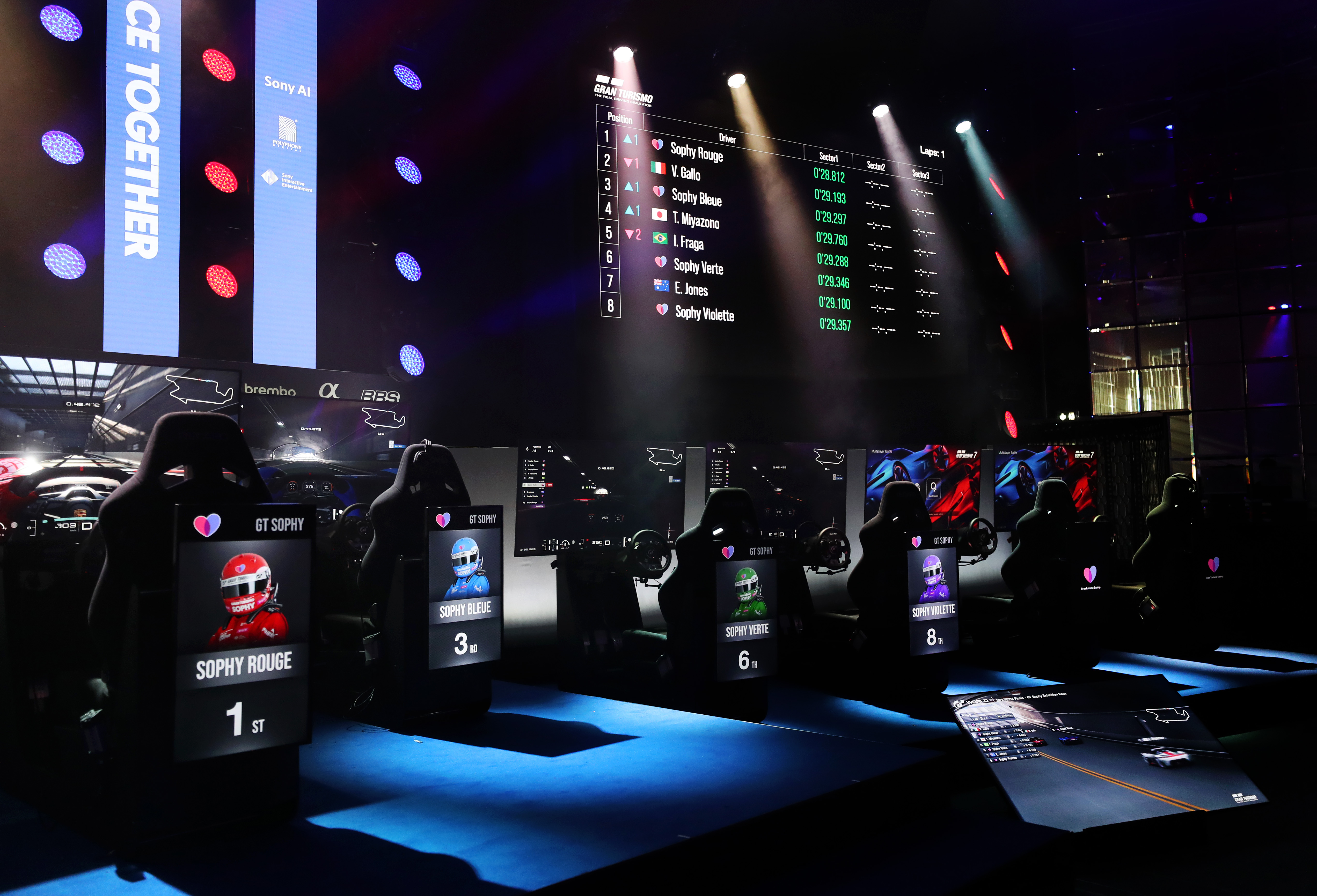 Outside of the realm of games and esports, Gran Turismo is also venturing into the world of film. Details on the Gran Turismo movie are scarce although the plot is known to be based around GT Academy and more specifically Jann Mardenborough's journey from gamer to racer.
Yamauchi didn't give any specific details on the plot of the film but it's clear that he wants it to have the same ethos as his game series. Specifically, it is a priority that the movie is grounded and displays a genuine passion for cars, which notoriously isn't the case with some other racing-based films.
"People who love cars know about Gran Turismo but people who aren't into cars don't know about Gran Turismo. But it will be an opportunity for those people who aren't into cars to find out about Gran Turismo," Yamauchi explained.
"I've only just given feedback back to the script that they gave me. I met the script writer and he was a little stuck with ideas.
"We've seen racing movies before but it's really difficult to figure out what to do at the climax of the movie – for some reason they're shifting up [Yamauchi mimes shifting up gear and fully pressing an accelerator pedal], and I told him 'please don't do that!'
"I gave him an idea and it's an action that will be key to the last parts of the movie for the main character."
The reality is that there's more planned on the horizon for the series that we don't know the details of.
Yamauchi has also promised improvements for the World Series esports events and there's the long-standing rumour of Gran Turismo 7 being updated to be compatible with PlayStation's soon-to-be-released second VR headset.
Answers to any of those topics were neatly summarised by Yamauchi, who said: "I'm always sort of living in the future. So there's lots of things I'm thinking about but I just can't talk about."