New champions were crowned in all three championships of this year's Gran Turismo World Finals – the esports competition's first in-person finale since 2019.
Across four days there were three separate world final events that came to a crescendo at the very end with a final lap, three-way battle for the race and overall Nations Cup win in which one of the competitors was spun out of contention, sending the final result to a stewards decision.
In the end, it was Spaniard Coque Lopez who kept first on track and was named the overall champion, besting Chile's Angel Inostroza in a race that had as much action and drama as any real-world motorsport series could produce.
After investigation, we have a result:@coquelopez14 is your 2022 Nations Cup Winner!#GT7 #GTWorldSeries pic.twitter.com/Zai3AZ39OP

— Gran Turismo (@thegranturismo) November 27, 2022
All the drivers being in the same room and cameras following their every movement meant there was no hiding their emotions in the immediate aftermath, or in the press conference afterwards – where Inostroza even suggested that the race stewards should be changed in the future.
Even the inclusion of press conferences, which made their debut in this year's World Final, is a testament to the plans that PlayStation and Gran Turismo have to relaunch in-person events bigger and even better produced than they were before the COVID-19 pandemic began.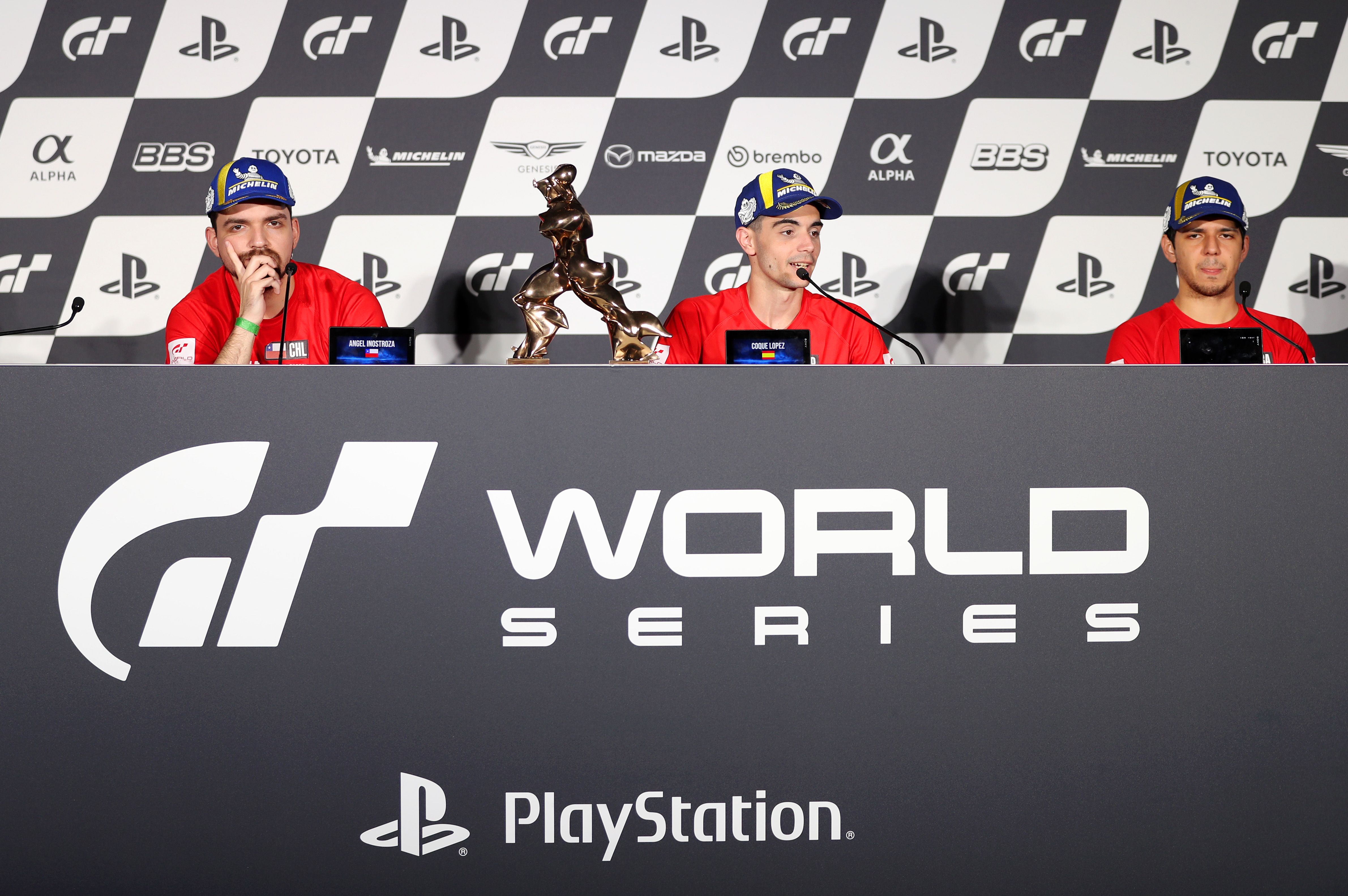 Despite the controversy of the Nations Cup final and how high emotions ran at the end of it, what is clear when speaking to the drivers is that they are motivated by passion and a genuine love of Gran Turismo rather than the lure of a big prize pot. In fact, there isn't any reward for winning other than pride.
The drivers get a participation fee for each final they take part in and they are paid for each day they are onsite at the event. So those who qualify for all three competitions in a World Series event could earn just over €1500, but that's regardless of their finishing position.
Even the winners of this year's Manufacturers Cup still compete as a hobby, albeit one that has much more appeal with the turn of the in-person events which take drivers across the globe.
"I like the game and the events are unique in sim racing," Kylian Drumont, one of the three drivers for the winning Subaru team, told The Race. "Gran Turismo exhibits the very best [of sim racing].
"With these in-person events, all the players are here and you can meet everyone – it's a family."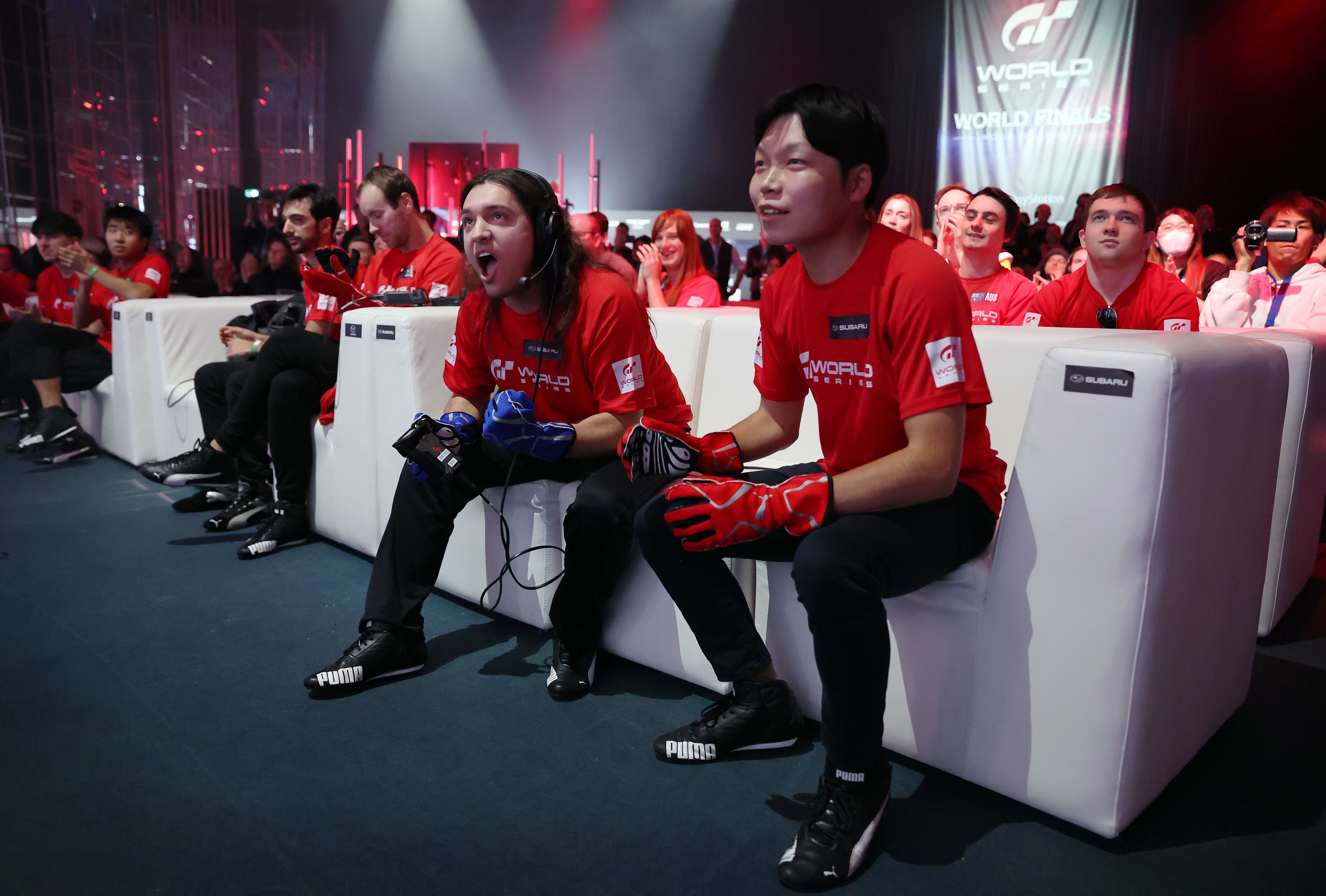 The Gran Turismo World Series has staged events in Salzburg and Monaco this year but in 2018 and 2019 there were six in-person events held across three continents.
Subaru's Daniel Solis was keen to point out the appeal added by the globetrotting aspect of the series.
"I would love to make a career out of doing something I love because I work a dead-end job myself," Solis added. "There's only so many things you can be good at and this is the one thing I found I can do relatively well.
"So if I could go somewhere in the future with it that would be fantastic, but for now as long as I'm doing this I'm going to keep doing this until I can't.
"You could get a career in motorsport but would it definitely take you to Monaco? So it's just a crazy opportunity to be able to do this.
"But I don't think too much about the future. I like to live in the moment, especially when it is as fun as it is."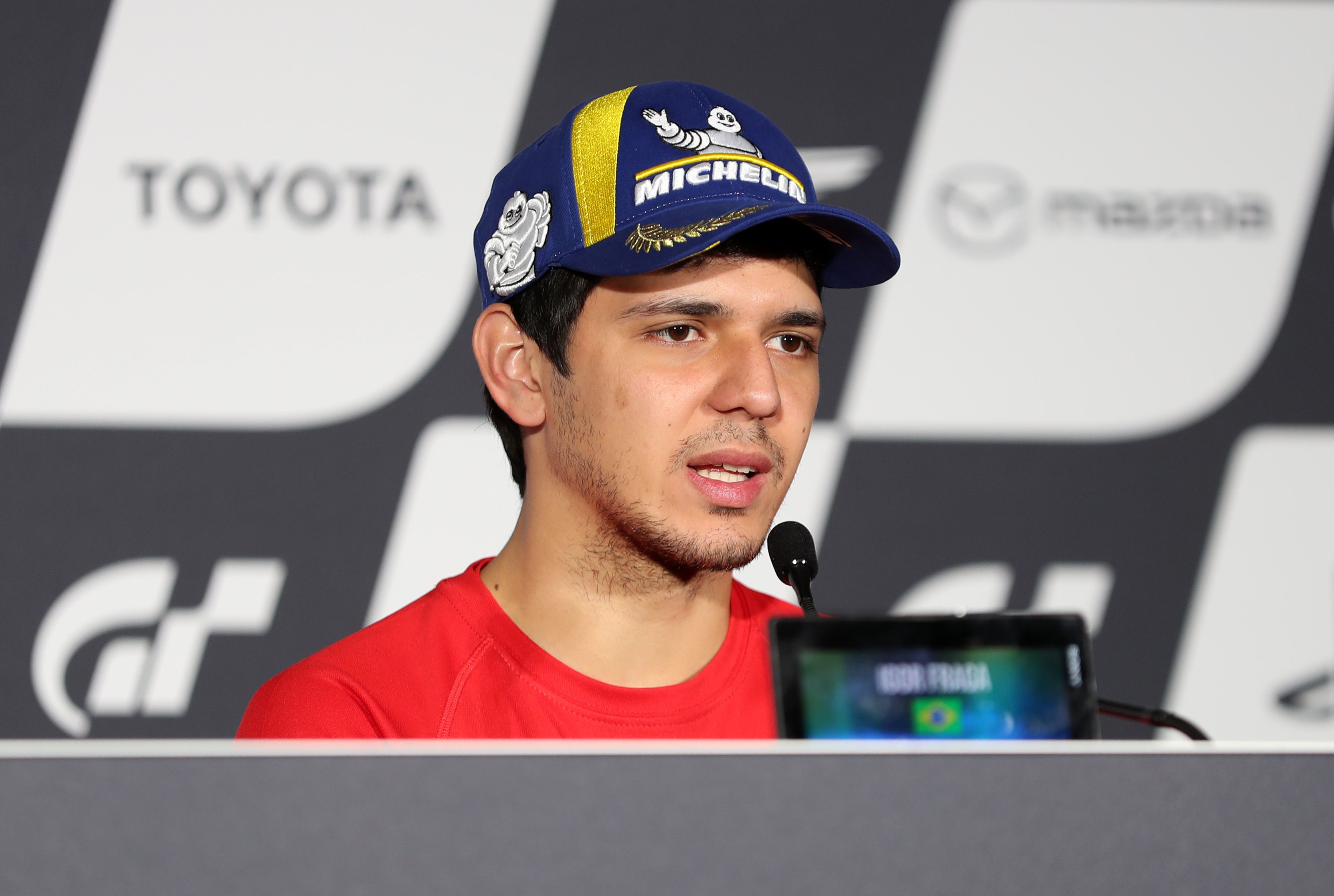 Even Igor Fraga, who raced in the 2020 Formula 3 season amid a real-world motorsport career that pre-dates his virtual one, has returned to the Gran Turismo World Series out of a genuine love for the game series.
"This year I was able to complete the whole championship because of the Toyota GR GT Cup – it was the first year I was able to become champion," Fraga told The Race.
"But I have a long story with Gran Turismo as when I was a little kid I started to play and love Gran Turismo and they've been supporting me in the past years in real-life and you have to be grateful for everything that they have done for me."
The return of in-person events meant the Manufacturers Cup was able to implement a more endurance racing-esque format, with driver changes during the pitstops and a requirement for each driver to have a stint behind the wheel of each race.
It also meant there was greater collaboration over race strategy compared to the one-driver-per-race format that was in place as a requirement during the online events.
This explains Toyota's brave but ultimately doomed decision to start on the full wet tyres for the final race when everyone else was on the intermediates. It was a late decision made between the team-mates during the practice while Fraga was driving.
"I checked what tyres Nissan were on and they were on intermediates," Nikita Moysov explained, "we were catching up pretty quickly to them and we were on wets at the time.
"So we thought that wets should be faster and that the rain would increase a lot, but it didn't."
What. a. move.#GT7 #GTWorldSeries pic.twitter.com/xe6gjHitvS

— Gran Turismo (@thegranturismo) November 26, 2022
During that practice, as well as at the start of the race, it was Fraga behind the wheel. But that tyre selection proved to be a mistake and forced the team to plan a new strategy on the fly over the radio.
"We saw that the rain was increasing, so maybe it would be safer to start on the wets," Fraga recounted, "but then we saw at the start that everyone was on the intermediates.
"The pace was not the best at the start and we needed to risk a little bit on the pitstop.
"We were the first car to pit in because we could gain a little bit of time to pit for the hard tyres – we needed to take that risk."
The team-based format of the Manufacturers Cup meant that the championship was impacted most by the COVID-enforced online events, but there's a distinction between online and in-person racing felt by the drivers across all championships.
"For most people it's not necessarily the audience that makes the difference." Solis explained. "The biggest difference between home and here is that everyone has their own set-up that they're comfortable with and here it's a different set-up.
"You've got to get used to the wheel and the pedals, some people drive load-cell pedals that are a bit different.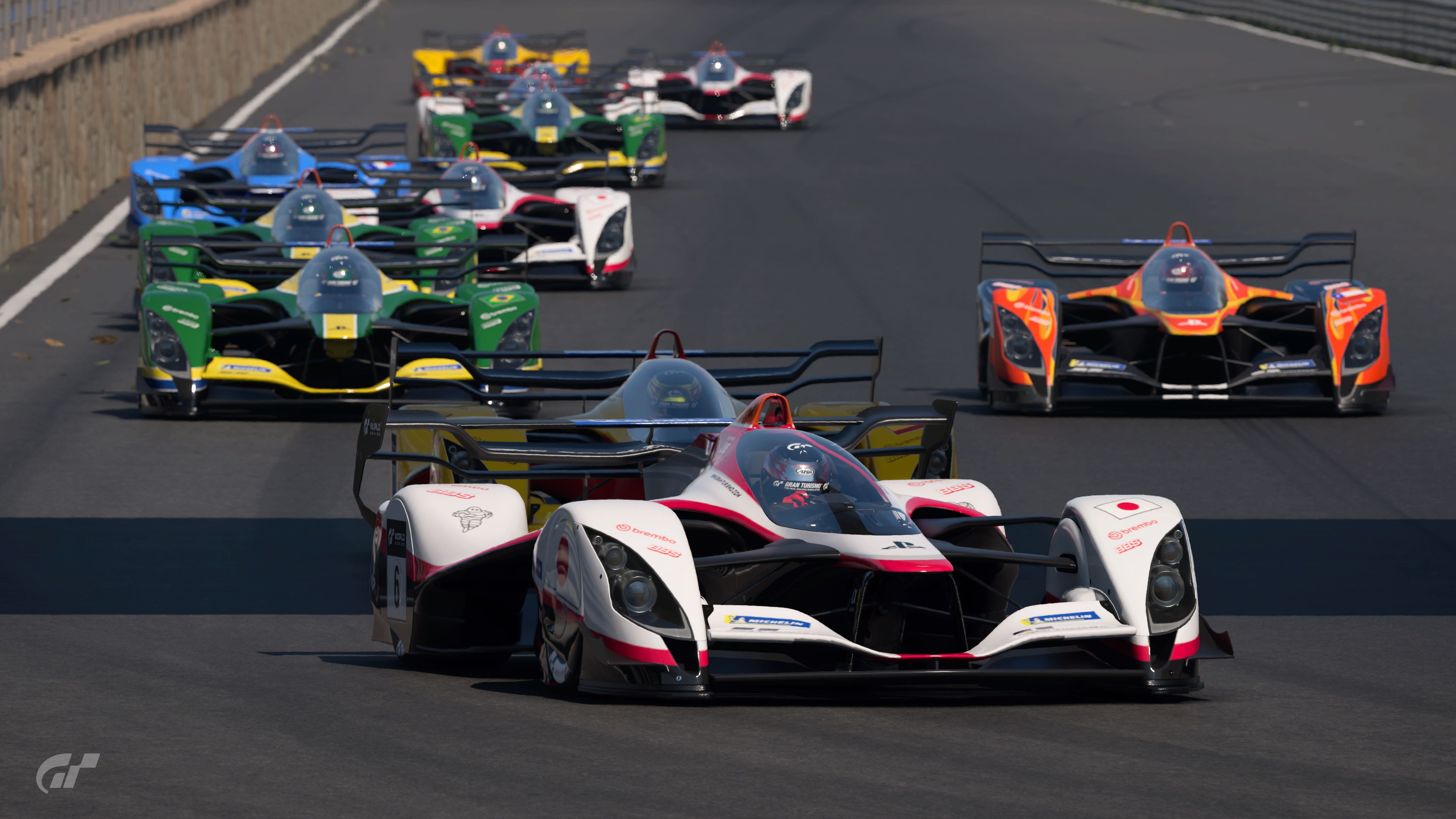 "My first event in 2018 in Las Vegas was a travesty! I was so bad it was disgusting. The level was so low there and I was still terrible.
"When I do the online season I use a controller because that's what I'm best at, but starting next year I'm going to move over to the wheel because I'm starting to find the level where I'm faster on the wheel, it's just the consistency that I have to build.
"It's all muscle memory and once you learn the muscle memory it becomes easy – it just takes a long time to build that."
Before each driver can compete in one of the in-person events, they have to earn their place via the online qualifying stages. During that time, drivers can race with whatever equipment they want and are most familiar with.
But in Monaco, all the drivers had to use a Thrustmaster T-GT II wheel and T3PA GT II pedals in the sim rigs they had onsite. Combined with all the elements needed for the broadcast, there's a belief among some drivers that the level of competition was actually at its highest during the online World Finals held in 2020 and 2021.
"There's all the stage lights, all the cameras – some people get nervous about the cameras." Solis said. "Especially with the lights I've been hearing many complaints that people get frustrated with the lighting.
"So when you compete at home, especially the online events in 2020 and 2021, everybody's so good at what they do because they're doing it from the comfort of their home. There's no pressure, everybody's using what they are used to.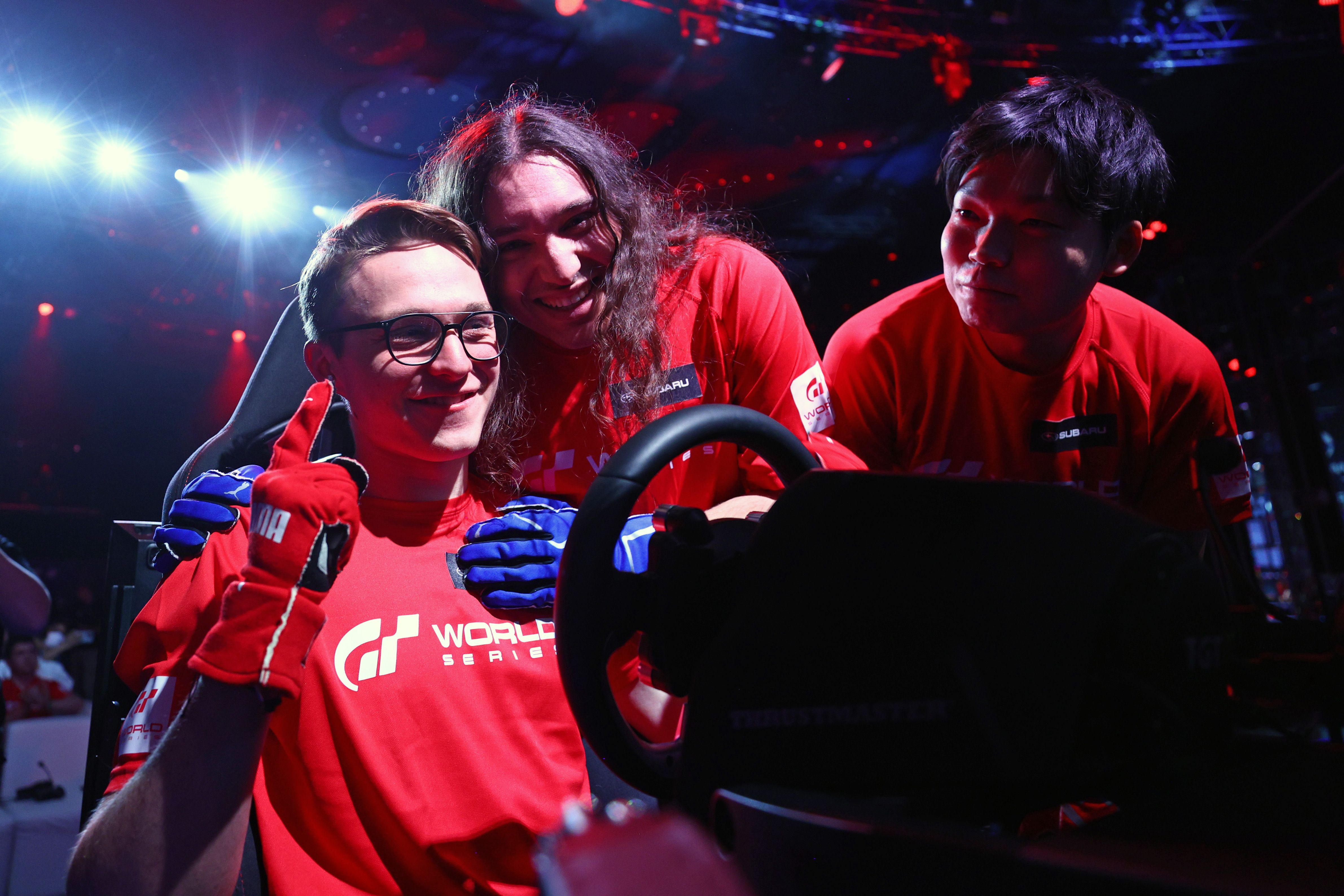 "So usually when you come to these events everybody's a little bit slower than they are at home.
"So 2020 and 2021 were the elite years, that's when you saw people at their maximum potential because in the live events there is a little bit of a disconnect just because of all the extra elements, but everyone is still competing at a super high level."
The spectacle of having all the drivers competing metres away from one another at glamorous locations around the world is key to the plans of the Gran Turismo World Series.
With higher broadcast production values than most – if not all – other racing esport competitions as well as livestreams in seven different languages and PlayStation sparing no expense in terms of location either, the Gran Turismo World Series is almost a money-is-no-object take on esports.
There's a belief that was key to the series' growth when it started in 2018 and is fundamental to its revitalisation after the pandemic forced it to all be run remotely.
"We're really glad to have been able to restart the events like this," Kazunori Yamauchi, the producer of Gran Turismo, said, "but I think you could say that we have lost some of that momentum that we had been picking up from 2018 and 2019.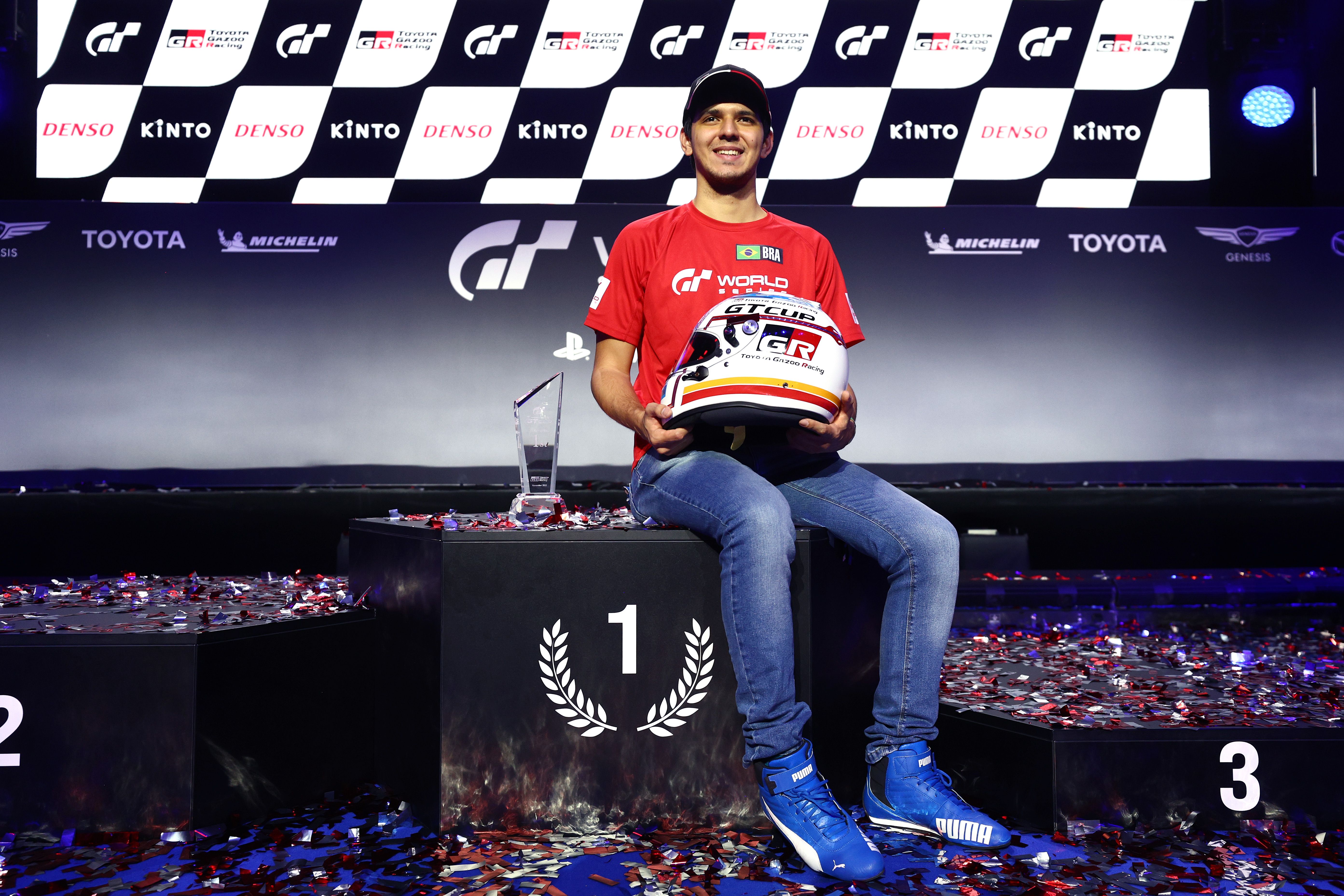 "At that 2020 Sydney event, the scale of the World Tour events was around equal in scale to Formula E at the time in terms of viewership. But not being able to do the live events after that, the viewership has dropped and we are restarting this here now.
"We used to host six events throughout the year but this year there's only been two. So next year I would really like to see a big restart of the series.
"When you operate this type of event, you discover all these different types of issues and your points of improvement that need to be worked on. I can't get into the details of that here but you will definitely have a better event in the following year."
Part of these plans includes rekindling the partnership between Gran Turismo and the FIA.
Previous Gran Turismo esports events were FIA-certified but this year's World Series has been an exception. However, Yamauchi is confident that their partnership will expand in 2023.
"We've always maintained a very good relationship with the FIA." Yamauchi claimed, "The only reason why we split this year temporarily was because of the features that we had in mind, on the FIA's side and our side were sort of different and there was a discrepancy.
"But the FIA has welcomed the new president so next year I believe we will probably be working together again."