George Russell is now a winner of multiple grands prix and a Formula 1 champion.
That's clearly a ridiculous statement, not because it is absurd to suggest he might one day fulfil those criteria, but because winning the unofficial Virtual Grand Prix title doesn't count for much in the grand scheme of things.
This fun series, which has enlivened Sunday evenings on the days when grands prix should have been staged since early April, is not relevant to 'real' F1 or even more serious esports, but what Russell has done is not devoid of significance.
His success, and more importantly the reasons underpinning it, explain why a driver who finished last in the 2020 world championship and has never scored a point is expected to have such a bright F1 future.
Russell was new to simracing and initially caught the eye by racing virtual trucks and lawnmowers against Charles Leclerc and enraging Alex Albon by firing him off in private races streamed on Twitch. In the Race for the World charity series put on by F1 drivers in April, he was a non-factor, placing 12th with a meagre six points as Leclerc, Albon and their respective younger brothers stole the show.
#RACEFORTHEWORLD final standing 😬 pic.twitter.com/xOxTbS8OP5

— Charles Leclerc (@Charles_Leclerc) April 17, 2020
At the same time, he was quick from the off in the Virtual F1 races.
Russell missed the chaotic season opener in Bahrain and made his debut in the Virtual Vietnam Grand Prix – confusingly staged at Albert Park thanks to the Hanoi circuit not being on the F1 2019 game.
There, he started from the front row thanks to a penalty for Renault's Christian Lundgaard and translated that into a 'first' F1 podium finish in third. It was a good result, but he didn't stand out and had an off early on while battling with Ferrari's Arthur Leclerc. A spin later in the race also cost him time, but as he put it, "for a complete rookie at this game, I did alright".
Accompanied throughout by 'engineer' Javi Guerra – the Williams Esports co-ordinator – Russell was applying every ounce of the professional rigour in his locker to the Virtual GP process
While content with that podium, 'alright' wasn't good enough for Russell and he clearly resolved to knuckle down and transform himself from slightly ragged podium contender to victory threat.
Next time out, in China, he qualified second to Leclerc but was "furious" to be relegated to fifth on the grid. This was thanks to an unjust penalty for blocking Carlos Sainz Jr in qualifying when both were on slow laps and keeping out of the way of golfer Ian Poulter.
Russell spent most of the time between being hit with that penalty and the race starting lobbying for the penalty to be cancelled, showing just how seriously he was taking things. It's not Russell's style just to shrug things off, and this ultimately futile attempt to right the wrong showed it mattered to him – as you'd expect for someone who had invested serious time in preparation. He was still complaining about it once the race had finished!
Russell took fourth in that China race after dropping to ninth on the first lap, partly due to taking to the grass while trying to squeeze past Louis Deletraz's Haas at the start. The pace was again decent, but he lost too much time in traffic and compromised his strategy in an attempt to undercut slower cars.
It was a similar story at Zandvoort substitute Interlagos, where he qualified second behind Mercedes driver Stoffel Vandoorne but was delayed by the clash triggered when Enzo Fittipaldi tried to squeeze his Ferrari between the two at the start. He was later pushed into the wall by Antonio Giovinazzi but eventually came through to third-on-the-road, which became second when Charles Leclerc served a time penalty for exceeding track limits. But he had the pace to be part of the epic fight between Leclerc and winner Albon, which featured 26 changes of lead, had he not lost track position.
Things came together in Spain where Russell defeated Leclerc after starting from pole position. This was the hardest-fought of the Williams driver's four victories as he bogged down off the line and was briefly shuffled back as low as sixth during the first lap.
"Oh what a bad start, again, every time – it's like 2019 all over again," was his summary early in that race, referencing the fact that his most obvious weakness during an impressive rookie F1 season was his the frequency with which he slipped behind team-mate Robert Kubica on opening laps.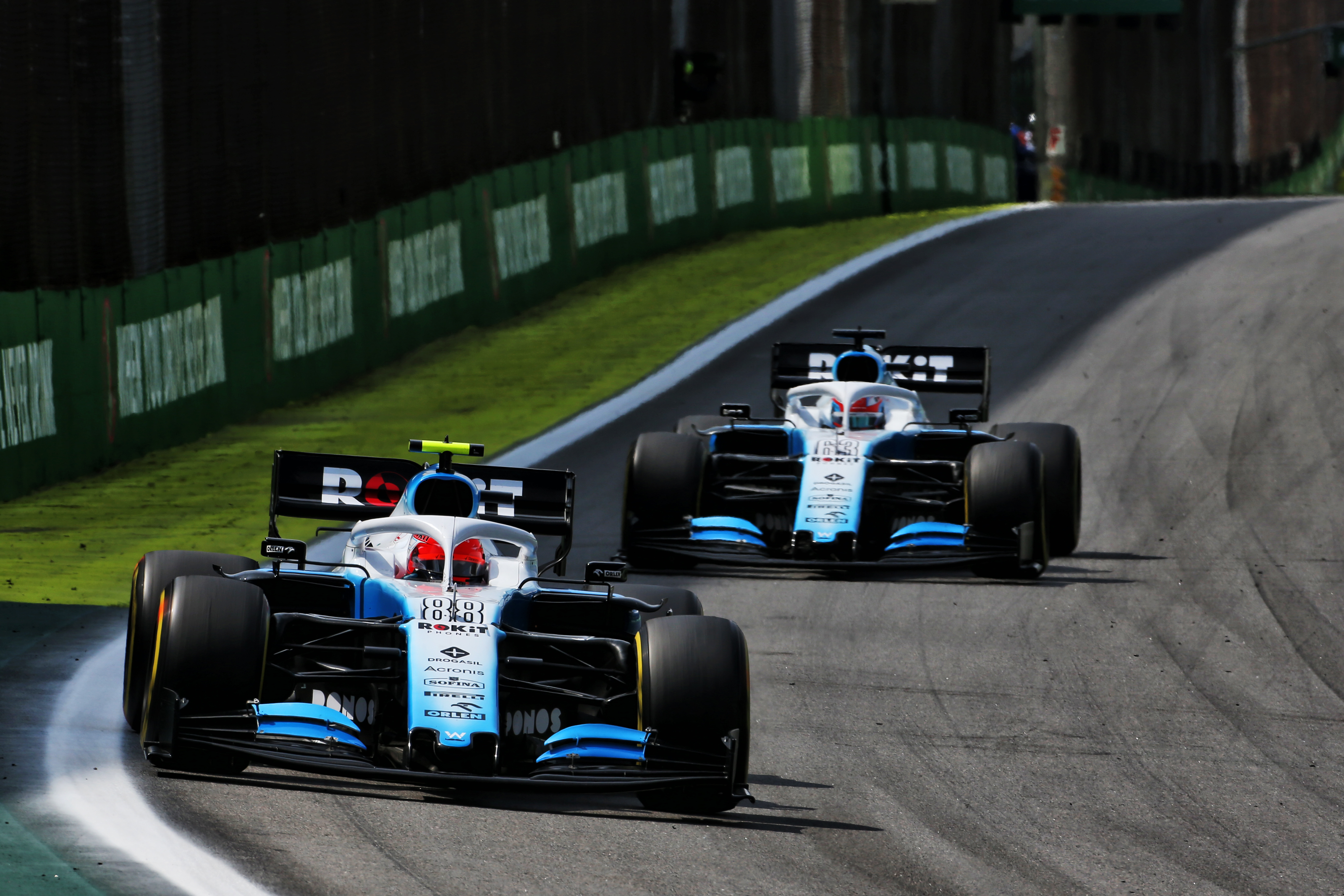 Even that self-awareness tells us something, as not only has Russell been more than happy to discuss this weakness when asked about it in relation to his real-world racing, but he's not afraid of referencing it in this ostensibly less serious arena. This is a man who isn't afraid to recognise his weaknesses and therefore address them.
There was even an example of that during qualifying when one flying lap was ruined by going off after passing the Haas of Arthur Melo – a midfielder by footballing profession but backmarker in virtual F1 terms. Russell quickly accepted the situation was his fault as he should have spotted the potential for it unfolding when on his out-lap. The best drivers attempt to control all of the controllables rather than latching onto excuses.
He's a methodical, intelligent driver with the capacity to look at the bigger picture while behind the wheel
The race boiled down to a battle between Russell and Charles Leclerc, albeit one clouded by track limits penalties. Russell chased down and passed Leclerc but was attempting to build a three-second lead late on to cover his penalty when Leclerc earned his own penalty on the penultimate lap.
Again, Russell revealed his rigour after the race when he referenced having monitored the Pro Exhibition race that preceded the Virtual GP to see how much corner cutting he could get away with – as despite the penalty, he was able to get away with straightening up the chicane as he attempted to build a lead.
After the breakthrough, Russell didn't look back. He took a crushing victory in Monaco by 39 seconds – remember, in a half-distance race after starting second amid suspicions about polesitter Pietro Fittipaldi's innovative use of wall-riding during a wet qualifying session.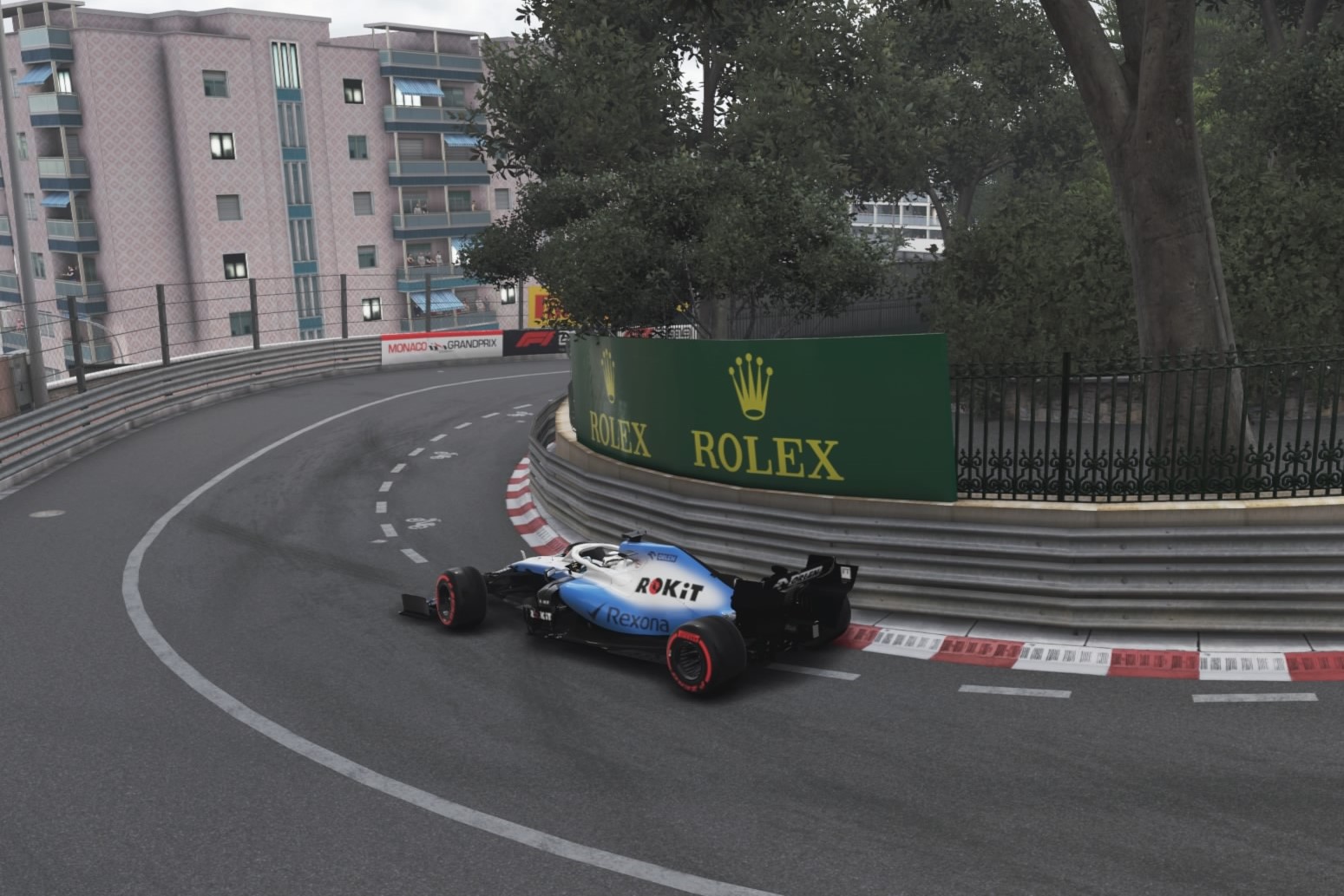 Russell repeated the trick in Baku, winning from pole after leading the whole race. He was under pressure from Albon in the final stint amid concerns that he'd made a mistake by taking mediums rather than hards at his pitstop, but controlled it beautifully. He even joked about emulating Mercedes driver Lewis Hamilton's in-race tyre complaints so he could look like a hero after winning!
On his live Twitch stream before qualifying began, Russell's rigour was clear. He completed five practice starts to tackle that weakness – incidentally, having selected a Mercedes as his car of choice for that pre-event launch practice.
While hardly a statement of intent, it shows the justifiably confident Russell sees himself racing a real-world Mercedes before too long. He was in a Mercedes shortly before qualifying began for the season-closer too.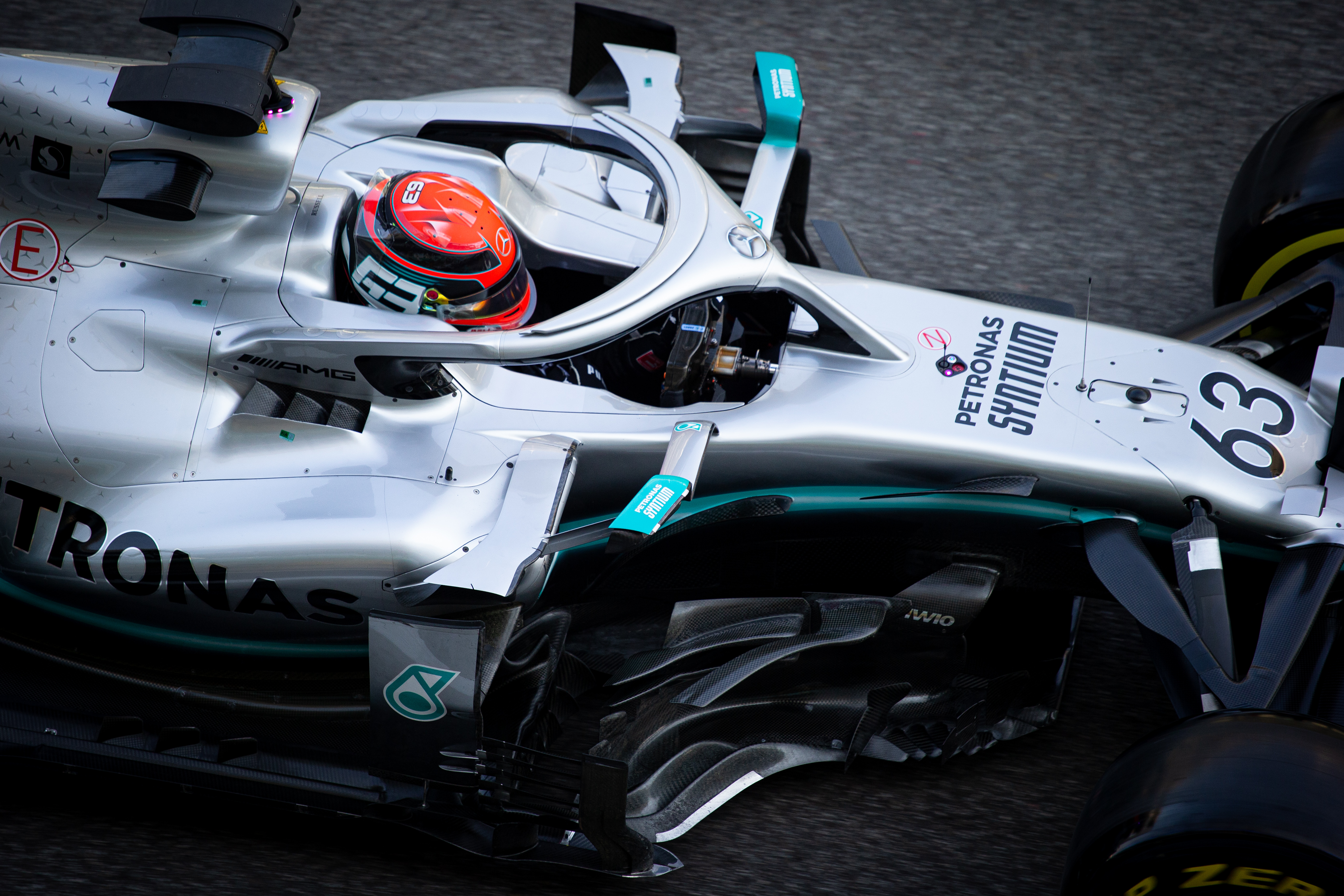 With Leclerc absent because of last weekend's virtual Le Mans 24 Hours, Russell's championship victory was secured before Sunday's Montreal finale. But even if Leclerc had participated, he was 22 points behind and therefore unlikely to be able to nick the crown. Besides, Russell was on imperious form in Canada anyway.
Russell's improvements didn't happen by chance. Accompanied throughout by 'engineer' Javi Guerra – the Williams Esports co-ordinator – Russell was applying every ounce of the professional rigour in his locker to this process. And he needed to, for leading rivals Charles Leclerc and Albon started strongly and he had to work hard to usurp them as he found himself enjoying the Virtual F1 races more than he expected.
During his races, he rarely made quips and provided less of a running commentary than Leclerc or Lando Norris – who had a torrid time and often battled technical problems – and very much had his 'game face' on as the season progressed. There was a noticeable step in how seriously he approached it between his first and second outings.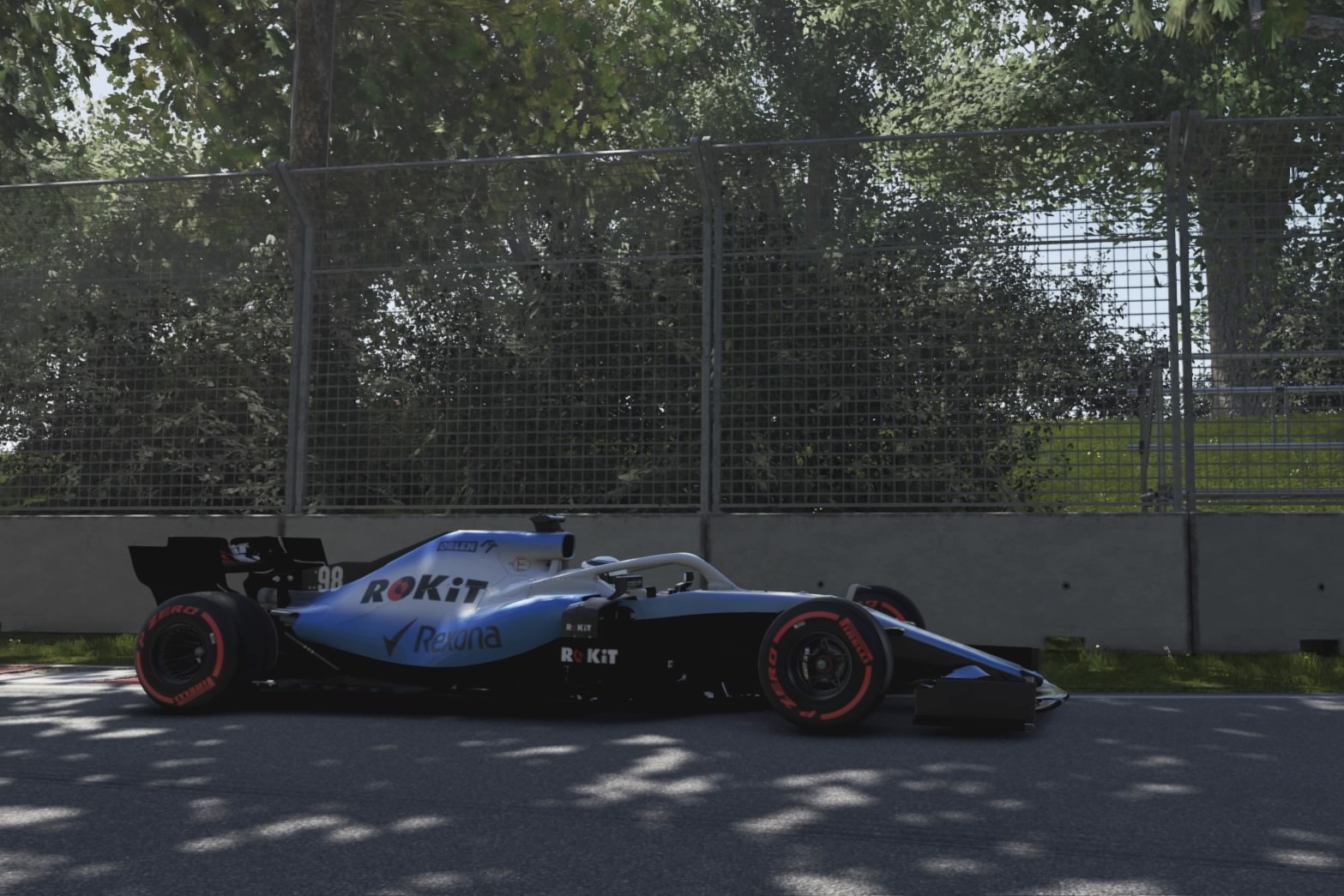 He also worked with some of his team's simracers, which was a sensible move given the Williams Esports operation is a very successful one, a fact underscored by its victory in virtual Le Mans. In particular, he learned plenty from Alvaro Carreton and Michael Romanidis, who often contested the virtual F1 Pro races.
You might argue that this counts for nothing. After all, F1 2019 is a game designed to have wide appeal beyond hardcore simracers, with half-distance races, optional driver aids and damage off.
But as well as there being a potential small real-world benefit, with Russell saying he plans to use at-home sim driving to help keep sharp in future, the racer on show in virtual F1 has plenty in common with the real-world one. He's a methodical, intelligent driver with the capacity to look at the bigger picture while behind the wheel. That's always been an advantageous trait for a grand prix drivers, doubly so in this age of complexity.
It also reflects his professionalism. Virtual F1 success won't advance Russell's claims on a promotion to Mercedes in the future, but it is testament to some of the qualities that make him a candidate for such a move. And Russell's willingness to put in the effort while representing his team and sponsors – no matter what the level of the competition – says a lot. It isn't by chance that his helmet, complete with sponsor logos, was always on view on his Twitch stream.
While other drivers in the esports world grabbed the headlines for the wrong reasons, in extreme cases with real-world consequences, Russell was the model professional. In the eyes of the millions watching such events, he's one of the drivers to have come out of this strange period with his reputation enhanced.
But for all the positives for Russell, the sad thing is what we have missed in the nine races that should so far have taken place this year in a real Williams that at least looks quick enough to fight in the lower reaches of the midfield. Now that would have been an opportunity to stake a claim to promotion as early as 2021, even though he should still have a place at Williams for 2022.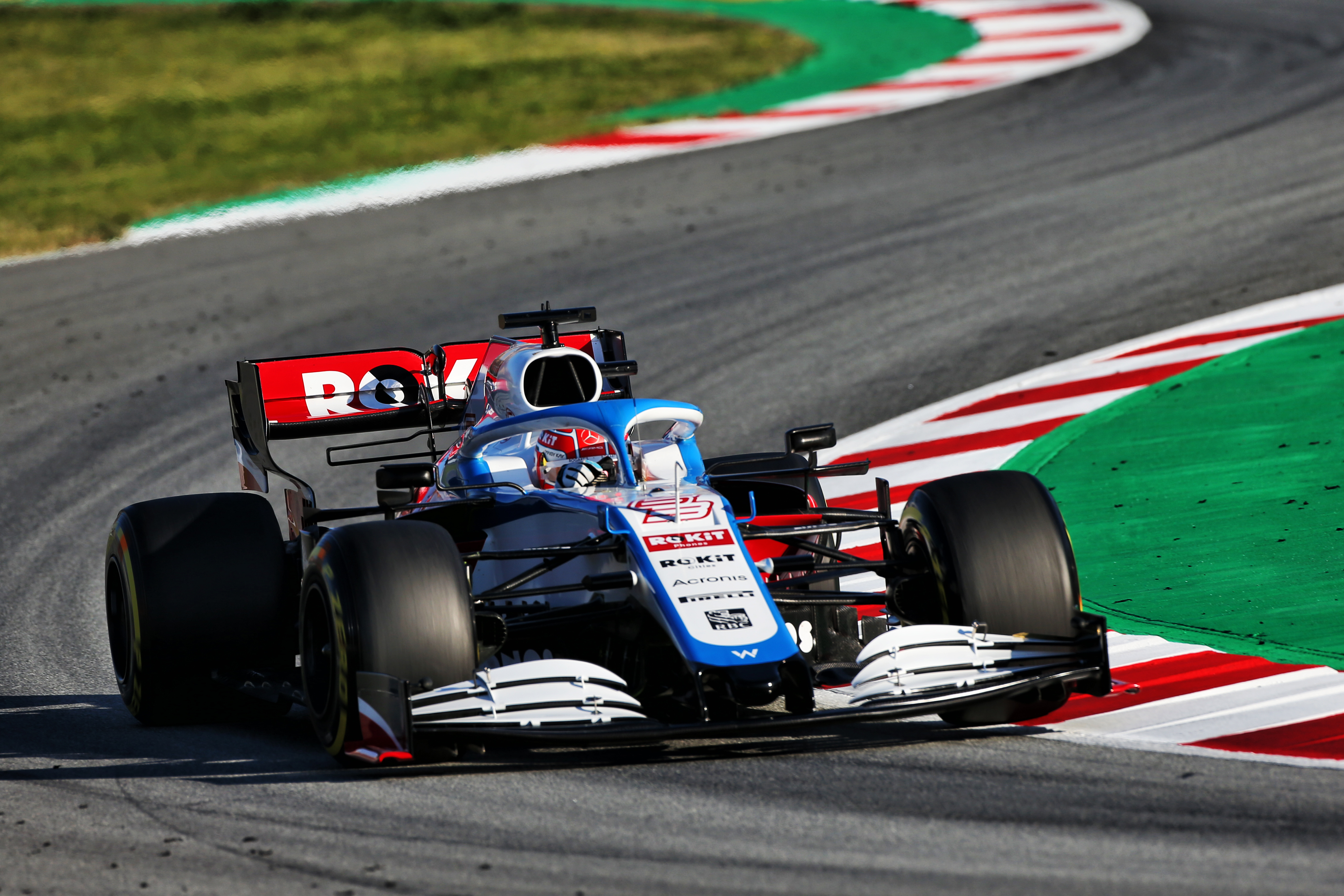 Last year, his excellence was to be found in the fine detail rather than the timesheets. While there were occasional moments he was noticed, almost making Q2 at the Hungaroring in the worst car the Williams F1 team has ever produced, most of his outstanding moments happened in the shadows – for example a superb qualifying performance at Suzuka that still left him slowest of the 18 cars to set a time.
That's why it was a pleasant diversion to see a driver of Russell's class take a starring role in Virtual F1 and convert his competitive spirit, determination and professionalism into an informal championship victory. And his sign-off victory in Montreal was an appropriate way to finish his foray into virtual F1 as not only did he dominate, but he was the only driver not to pick up a track-limits penalty during the race. That's exactly what you'd expect from a skilled, methodical, precise driver.
What Russell deserves the chance to do now is have his role in real-world F1 expanded, starting off with his form in an improved Williams when the 2020 season finally gets under way. If he does that, then we might not be far off the day when he's every bit as prominent in grand prix racing in reality as he has been virtually.