No points and a best finish of 11th doesn't sound like anyone's dream Formula 1 debut season, and 2019 was more the stuff of nightmares for George Russell.
But as he heads into his second season with a team that cannot afford to be as uncompetitive as it was last year, Russell is in the unusual position of having his reputation enhanced by a long year of struggles.
Inevitably, there have been question marks from some as to why a driver whose grand prix record comprises a motley selection of 11th-17th places should be taken so seriously that they are touted as a future Mercedes works team driver. But you can only drive what is under you and Russell's campaign was a compelling one in the most arduous of circumstances.
His record against Robert Kubica was exemplary. Much as you could say beating a driver returning to F1 competition after such a long absence and with a physical limitation is irrelevant, it does count for something. He whitewashed Kubica in qualifying, only finishing behind him in races twice – perversely one of those occasions at Hockenheim where he was passed in the closing stages by his team-mate.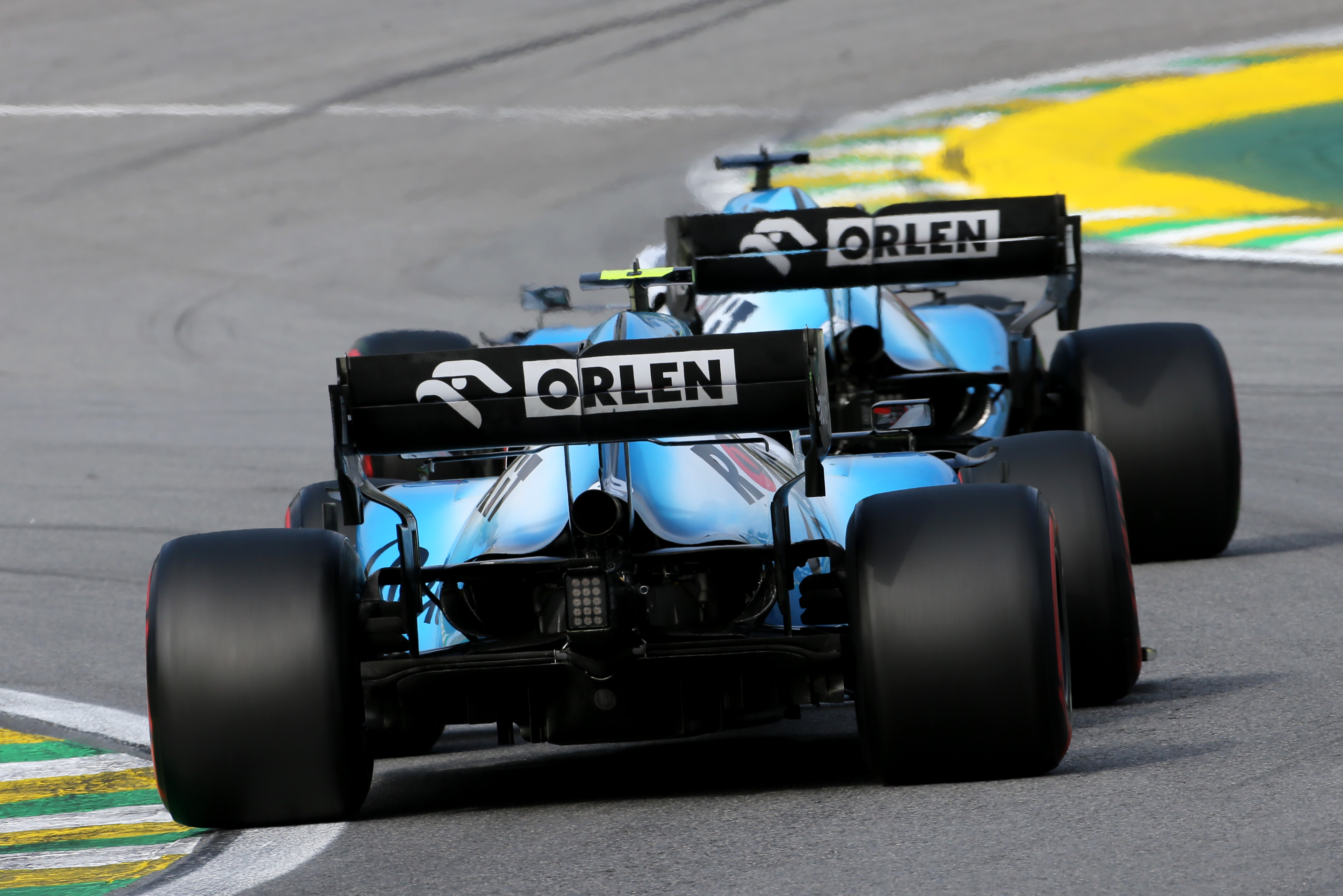 Russell also delighted the team with his approach to such a tough year. He remained constructive, eager to absorb as much as he could from the situation and that approach galvanised Williams firmly behind him. When he had the chance to mix it with the midfield, such as when he came within an ace of making Q2 in Hungary, he did what he could and gave Williams most of its best moments.
The constraints of the package weren't limited to the lack of pace. There were also times when Williams was perilously low on spare parts leading to strict instructions not to do damage and culminating in Kubica's healthy car being pulled from the Russian Grand Prix after a wheelnut retainer problem sent Russell into the wall under the safety. For Russell, there were often times when discretion was the better part of valour.
The trouble for Russell is that while he was driving last year, he was rarely able to race
So Russell has excelled in many areas, bringing a mature, intelligent approach to a situation that might have led other rookies to become frustrated. While it's difficult to judge his speed down to the last tenth or two thanks to the lack of yardsticks, he's at least proved he's very quick – as his stellar junior formula career already demonstrated. His performance at Suzuka last year, qualifying superbly on his first visit to the track, proved that even if problems in the race meant he couldn't carry that form into Sunday.
But there are still some things he needs to show in 2020 that were often not on the table last year. Firstly, he needs to improve his opening laps as half of the time he fell behind Kubica. The launches were sound, but often he didn't put himself in the best position on the approach to the first corner. Russell knows this is a problem, although he also cites the need to take a pragmatic approach and the difficulties of following in the tumultuous wake of 18 other cars.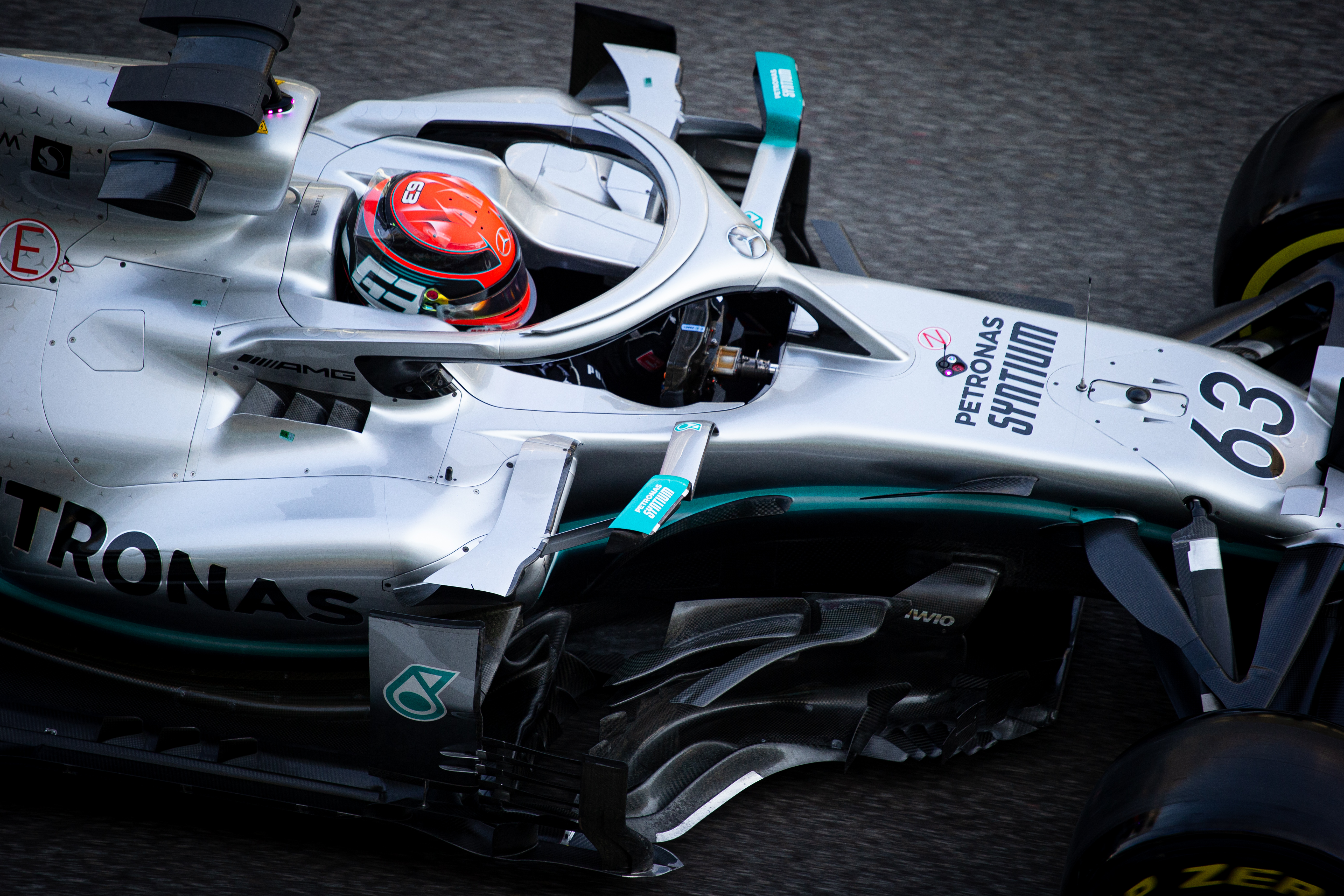 In Abu Dhabi at the end of the season, Russell slipped behind Kubica at the first corner before a misjudged attempt to repass at the first chicane led to him swiping his team-mate with wheel-to-wheel contact. Certainly, he was less effective than the opportunistic and forceful Kubica was at times in battle – notably when he mugged Russell after their pitstops in Mexico with a move that, in fairness, required his team-mate to be co-operative.
The trouble for Russell is that while he was driving last year, he was rarely able to race. The Williams should at least be at the back of the midfield in the coming season rather than off it, which will give him a fairer opportunity to prove his mettle in the cut-and-thrust of the pack.
He will know it too, so Mercedes will also be looking out for his capacity to make the right decisions in the key moments, which can make the difference between victory and defeat – more like a point or no points in the case of Williams in 2020.
Russell is a classy driver with a bright future, 2020 proved that. Now he needs to show his all-round game is there as he works on convincing Mercedes or one of the other top teams that he's the man for the future.