How many times have you read during the coronavirus pandemic that simracing is 'just a game'. We've compiled a list of incidents that might show that phrase isn't especially accurate…
The debate over whether Daniel Abt should have been suspended from his Audi Formula E seat for duplicitously using a professional sim racer to compete for him in the championship's esports event last weekend is raging, but it's not the first time a real-life pro has been thrust into controversy for esports antics in recent months.
The Race takes a look back at some of the biggest incidents, topics and themes that have led to real world teams, drivers, sponsors and championships being affected by debacles, feuds and fights that proved not to be so virtual after all.
Wrecking Lando opened a large can of worms
Where to start with this one!? McLaren Formula 1 star Lando Norris had been set to take victory in the Indianapolis season finale of the IndyCar iRacing Challenge before he was seemingly intentionally taken out by Simon Pagenaud.
Norris had earlier got alongside Graham Rahal at Turn 2 in the closing stages, and Rahal moved up the track in avoidance – pushing Pagenaud into the outside wall.
Some argued Norris was alongside and the move was already done. Others argued going three-wide at Indy was reckless, and accused Norris of doing it repeatedly in the practice races as well as in the real race.
Pagenaud said on his stream he would take Norris out, but then after coming off Turn 4 slowly and forcing Lando to crash into him, he said he hadn't done it on purpose.
With Norris out of the equation, five drivers led between Turn 3 and the finish on the last lap! Marcus Ericsson passed Patricio O'Ward at Turn 3 but then O'Ward hit Ericsson's rear at Turn 4 – for which he apologised for afterwards – taking both of them out.
Oliver Askew inherited the lead but then Santino Ferrucci crashed into him – the latter laughing as he did it although he apologised afterwards also – leaving Scott McLaughlin to come through and take victory.
Those incidents followed a number of crashes in practice. No drivers were publicly sanctioned by IndyCar or their teams for the incidents, but it sparked a much wider debate on whether real-world drivers are taking simracing seriously.
Some argued that the discipline as a whole, which had been built by a loyal legion of sim stars over 10 years, was being disrespected by professionals exiled into a virtual home due to the lack of real-world racing.
There's no doubt Norris's presence – with his massive virtual following on social media and Twitch – magnified the situation, as certain other situations in the IndyCar iRacing series like Will Power calling other drivers wankers and having his radio switched off at the second round at Barber had gone largely unnoticed.
The Indianapolis event has been forgotten by most, but teams and sponsors will have made sure behind the scenes that a more professional attitude is exuded in future. Some of the drivers made a mockery of what had been one of the best simracing series for real-if pros up until that point.
A racial slur and a NASCAR sacking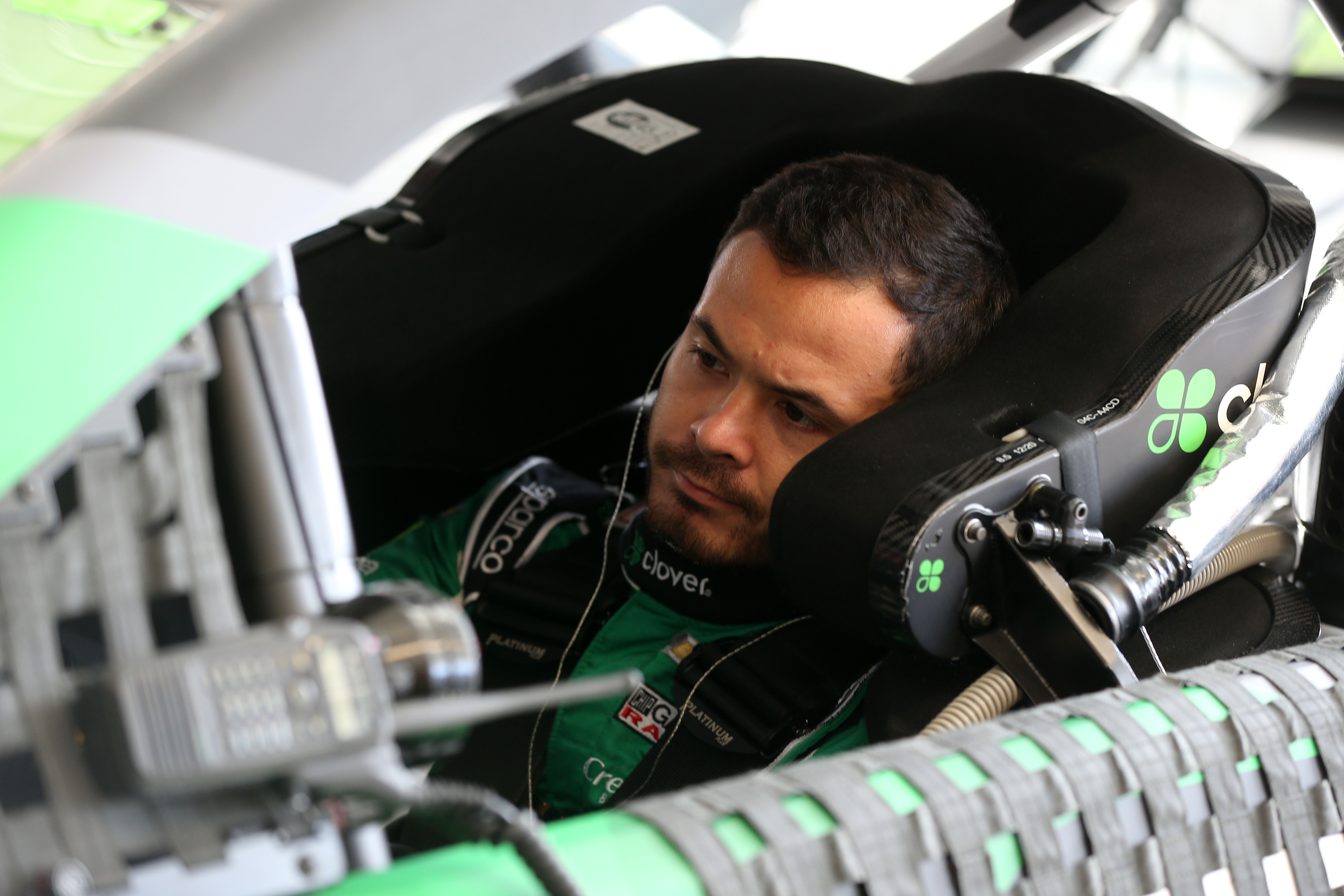 On April 12, motorsport got a very real dose of reality after a racial slur was used by rising NASCAR star Kyle Larson on his stream during a sim racing events. His career lies in tatters, all because of his actions on an esports platform.
Larson is a NASCAR diversity programme graduate of Japanese-American descent, which made his use of the slur even more surprising.
It took a matter of days for his sacking to be announced, and a star thought by many to be a future champion remains suspended from NASCAR itself, despite the championship's return to real-world action. He was due to be one of the hottest properties on the 2021 driver market.
Instead, he's been replaced by a 48-year-old Matt Kenseth, who pulled off a remarkable top 10 in his first race back having not driven a Cup car since the end of 2018.
Larson now faces a long way back to the top of his profession, and he may never make it there. Some will argue that he doesn't deserve to.
But his plight shows that real-world racers don't have diplomatic immunity in the land of esports. They can and will be held accountable for their actions, whether it's 'just a game' or not.
A painful sponsor loss for Wallace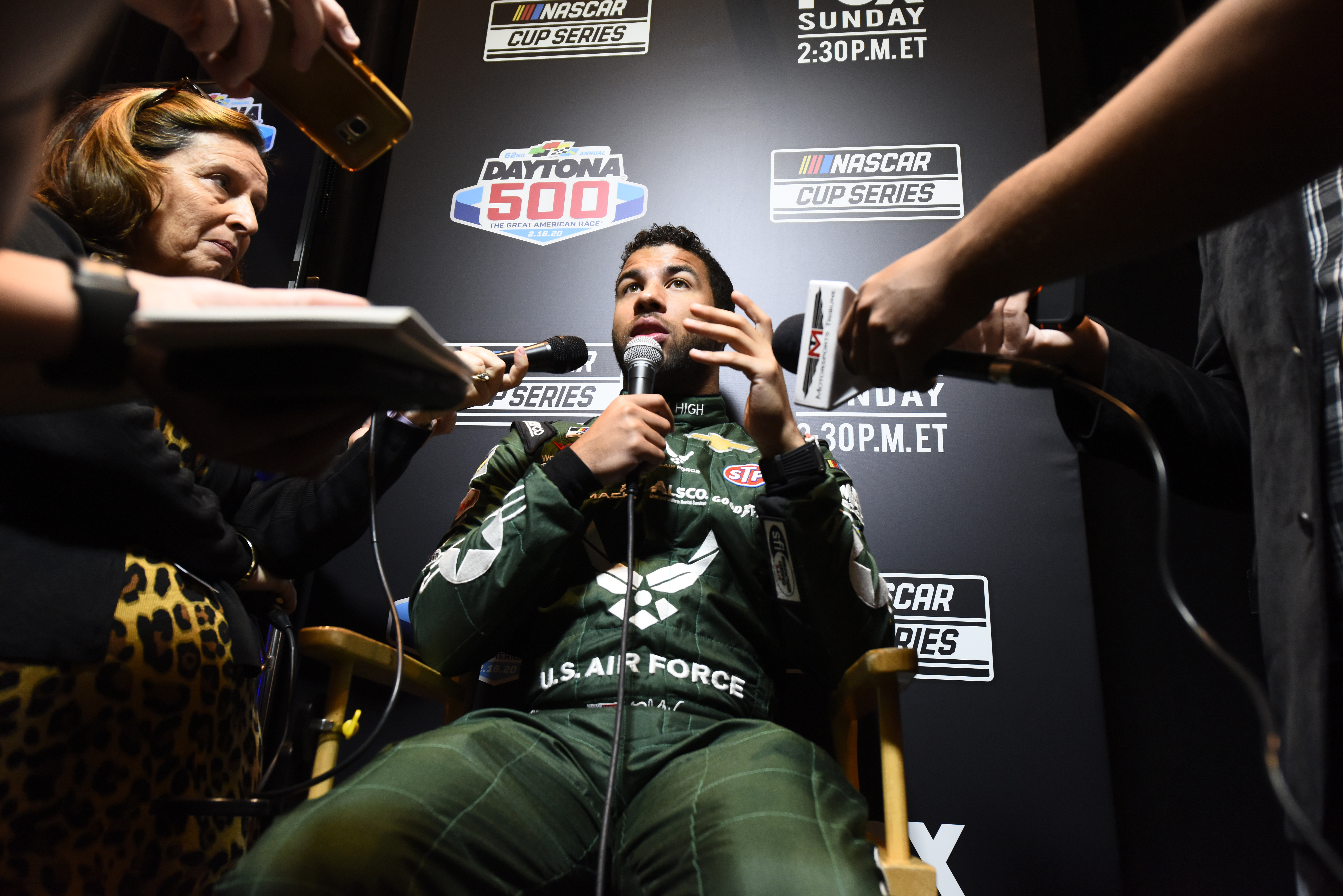 Even before the Larson incident, signs had pointed to the fact that real-world teams and sponsors were and are taking the simracing boom extremely seriously in terms of the actions of those who represent them.
Just ask Bubba Wallace. The Richard Petty Motorsports driver had a clash with Clint Bowyer in the NASCAR Pro Invitational race at Bristol and then 'rage quit'. His sponsor – Blu-Emu pain relief – did not take kindly to that, likening Wallace's actions to that of a 13-year-old child
"We aren't sponsoring Bubba anymore," Blu-Emu executive vice president Ben Blessing told The Action Network at the time. "Can you imagine if he did that in real life on a track?
"We thought this was a blessing in disguise for us. But then you find out that you aren't sponsoring a NASCAR driver, you are sponsoring someone like my 13-year-old son who broke his controller playing some game where he builds houses."
Blu-Emu isn't a significant enough backer of Wallace or RPM that it will affect his schedule this season, but it was and is a stark warning that big companies take poor sim racing behaviour extremely seriously, and are not scared to react.
Wallace continued to race in the Pro Invitational Series – NASCAR's replacement for the lack of real-world action – and has returned to real-life competition with the Cup Series at Darlington and Charlotte.
F1's underlying tensions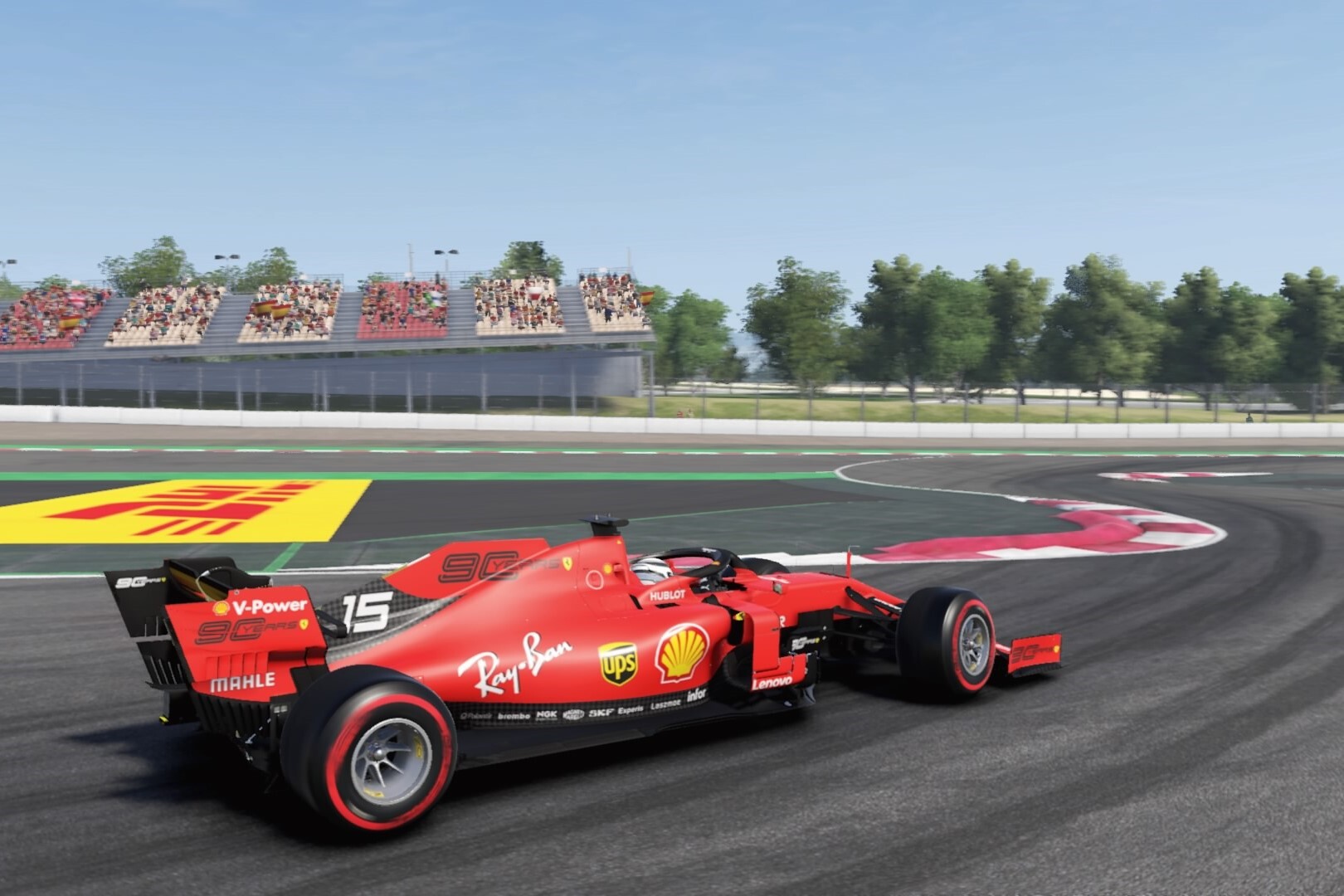 Nothing in the Formula 1 Virtual Grand Prix Series has come close to involving a racist slur, or major deception.
But there has been a consistent theme of F1 trying to strike a balance of authentic competition and entertainment – leaning more heavily towards the latter than its counterpart – and the fusion of 'real vs virtual' hasn't always been smooth.
There have been isolated controversies that mean it has felt like F1's been in a constant fight not to undermine itself.
The main examples have involved track limits in Spain and wall-banging in Monaco. In Spain, Charles Leclerc said that track limits inconsistencies made the race "ugly" to watch. In Monaco, there was a lot of contact and some accusations of drivers deliberately using the barriers (without consequence) to gain time.
One could argue this is actually just drivers working out what the limits are within the conditions of a virtual race. But it was clearly more than just an irritation to those involved.
The authenticity of competition was undermined early on on when Max Verstappen made it clear he wouldn't get involved because he thinks the video game isn't worth his time. Now that's an emphatic "it's just a game" argument. Similarly, Lando Norris's various problems even getting the game to work (including his car being artificially controlled in the first Virtual GP) cast a negative light on proceedings.
The first race also included the less-than-savoury sight of Johnny Herbert cutting the first corner in the opening race in Bahrain to jump from the back of the grid into the lead. But at that point nobody really knew what the Virtual GP was trying to be, and F1 got away with it because it fitted in with a very light-hearted debut for the series.
By no means are these comparable scenarios to the worst examples in this list. But collectively it is a worthwhile case study in how things can flare up when real-world drivers or expectations clash with the limitations of the virtual world.
Abt's secret stand-in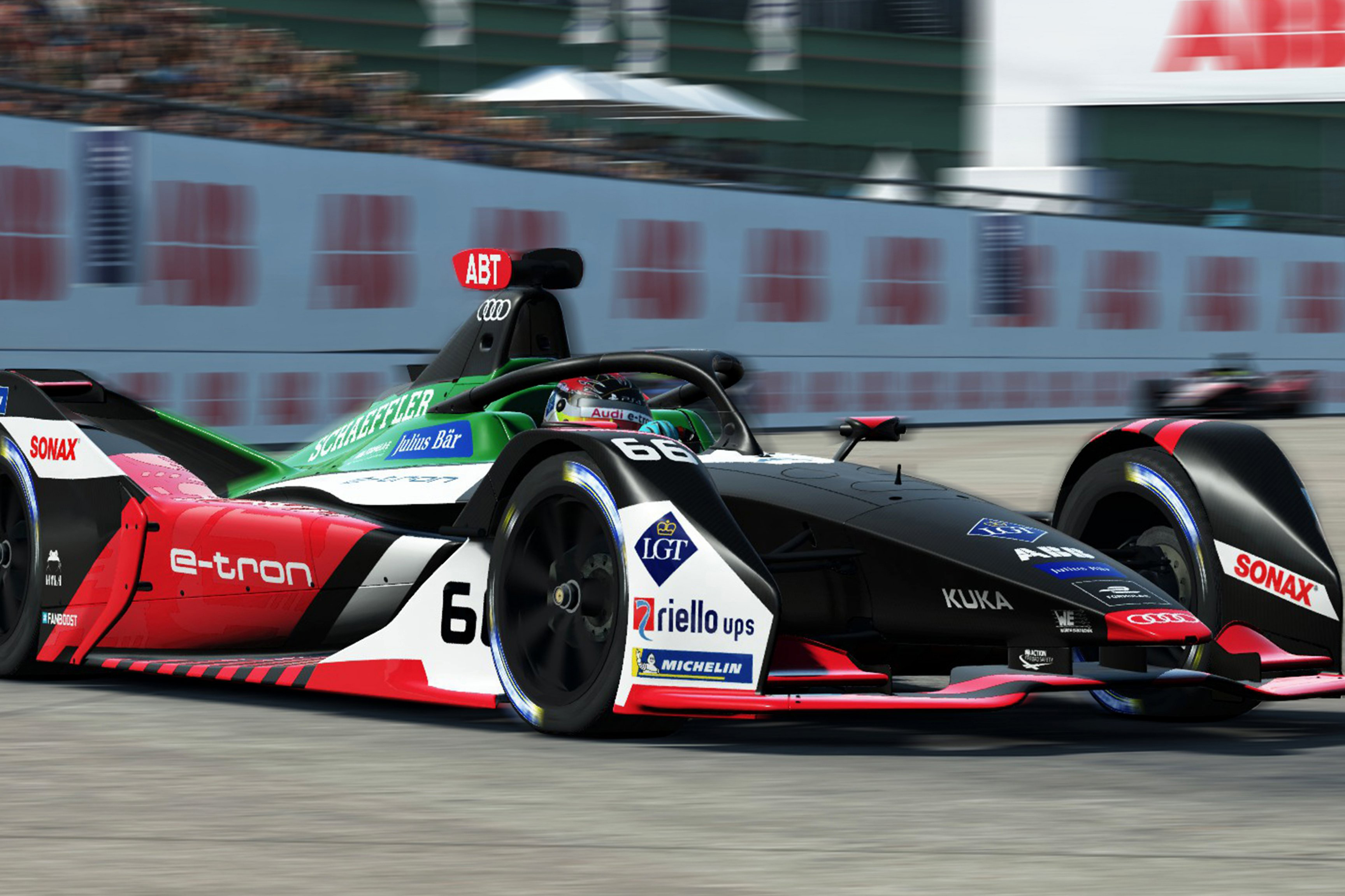 Audi driver Daniel Abt conjured up a bold plan for his 'home' round of Formula E's Race at Home Challenge at the Berlin Tempelhof track – to have a pro simracer compete for him instead, in what he has since said was intended as a joke to entertain his fans.
In the end, it worked a little too well. Abt hadn't finished higher than 15th in the first five events in the series. But Lorenz Hoerzing, drafted in by Abt to pretend to be him in the main Formula E drivers' race, put the car second on the virtual grid and was involved in a heated fight for victory before settling for the final spot on the podium.
'Abt's' sudden upturn in pace proved immediately suspicious to many, including Mercedes man Stoffel Vandoorne – who, streaming the race on Twitch, alluded on several occasions to his suspicion that Abt had brought in a ringer and felt said ringer's driving had compromised his own race.
By the following day, Abt's deception had been uncovered and he was disqualified from the race, while also being ordered to make a "compulsory donation" of €10,000 to charity. As for Hoerzing, he was banned from the remainder of Formula E's virtual series, having competed in the companion Challenge Grid races under the banner of Audi's customer team Envision Virgin.
It looked as if the simracer had incurred the more severe punishment, right up to the point where, a couple of days later, Audi announced Abt would be suspended from his real-life Formula E drive, and it emerged that he would not be returning to that seat in the future.
In the aftermath, some drivers have questioned whether they should stream or even compete in sim racing, sparking the biggest debate since the Norris/Pagenaud/IndyCar debacle.
Listen to the latest edition of The Race Esports Podcast, delving into the fallout from Daniel Abt's imposter stunt that rocked the motorsport world over these past few days.
Listen to "Abt-gate! The biggest racing esport scandal to date" on Spreaker.