Suspended Audi driver Daniel Abt says getting a professional simracer to replace him in Formula E's Race at Home Challenge event was intended as a joke that would be revealed to fans afterwards, rather than for any competitive gain.
He said the outcry it prompted and his subsequent split with Audi has left him feeling "pain which I have never felt in this way in my life" and that he now feels "like I couldn't fall any deeper".
Simracer Lorenz Hoerzing replaced Abt for Saturday's race and finished third, having incidents with polesitter Stoffel Vandoorne and winner Oliver Rowland along the way.
Vandoorne was among the drivers who raised suspicions during the live broadcast that Abt was not actually driving, as he had previously been off the pace in the esports series.
Formula E fined Abt a €10,000 charity donation and barred him from the rest of the online championship on Sunday, and on Tuesday Audi announced that it had suspended him. The Race understands that move will be permanent.
In a video statement on his YouTube channel, Abt explained his side of the story and said the idea for Hoerzing to secretly stand in came about during conversations on a Twitch stream of practice for the event.
"In this stream, on this day, we had a conversation and the idea came up that it would be a funny move if a simracer basically drove for me to show the other, real, drivers what he is capable of," said Abt.
"We wanted to document it and create a funny story for the fans with it.
"So we talked about it, we thought about how to make it happen, how to document it and how to unwind it in a video afterwards.
"It is also very important to me to say that it was never my intention to let another driver drive for me to get a result and keep quiet about it later on just to make me look better."
Abt said he had always regarded the Race at Home Challenge series as purely about entertainment rather than serious competition, and had focused throughout on entertaining fans via his streams and not actual results.
"Everyone is driving from home with the simulator. [The races] are not about the real Formula E championship, they are not about prize money," he said.
"It is honestly only about entertaining you, the fans, and to simultaneously collect donations for UNICEF. Meaning for a good cause, for children.
"This online Formula E race is based on rFactor 2, which is a game. It's a simulation which does not have anything in common with real racing, which is what I'm normally doing.
"You make mistakes in life. I feel like I couldn't fall any deeper. I'm on the ground" :: Daniel Abt
"One tries to make it look realistic, of course. But it is definitely very far away from what makes a real Formula E car, how it drives, how it races.
"I believe that everyone realised that that's the case after the first races. One could see what happen on the racetrack.
"There were loads of accidents. Everyone drove as they liked. There were bugs, meaning errors in the game.
"Honestly, if you looked at it from the outside, I believe that it was not what makes a real Formula E race a professional racing event.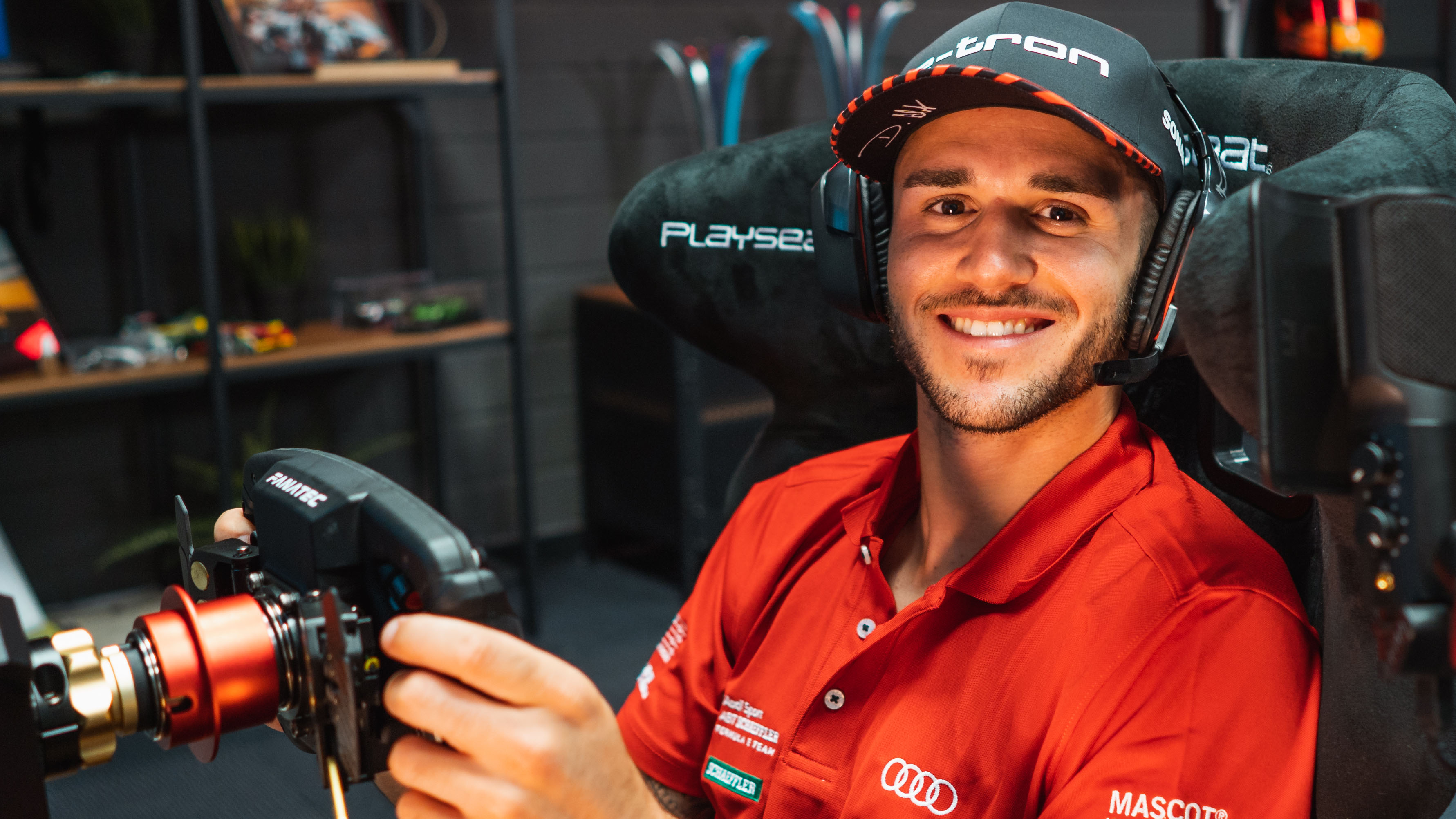 "Nevertheless we participated in it. Weekend after weekend. Our goal was to entertain you, the fans at home.
"It is not about results in this online series. Personally, that was not at all important to me, right away from the start, as it was not at all the reason why I did it, but the reason was to entertain people.
"I think it became clear relatively quickly that there were drivers taking it seriously, who, let's say, put a lot of time in on the simulator. And there were drivers, and I am one of them, who focused on the stream."
He pointed out that he had made minimal efforts to hide what was going on, saying that in a WhatsApp group with other real-world Formula E drivers he "gave them some hints" and that no attempt was made to conceal the fact that it was Hoerzing's IP address in Austria attached to Abt's presence in the race.
"We didn't hide that by using a VPN account and trying to work around it," said Abt.
"No, we consciously left this the way it was because we didn't have the intention that this wouldn't be recognised."
Abt felt the media coverage of his actions unfairly escalated the situation and tainted perceptions of him, saying the aftermath "suddenly went in a direction which I had not ever been able to even imagine in my dreams".
He added that he quickly admitted his actions to Formula E, and that he was "glad that the simracing guys weren't drawn into this and were relatively left alone by the media in comparison to me" so their lives and careers aren't affected.
Abt has driven for the Audi Formula E team since the beginning of the series in 2014, and achieved the first wins of its factory-run era in 2018.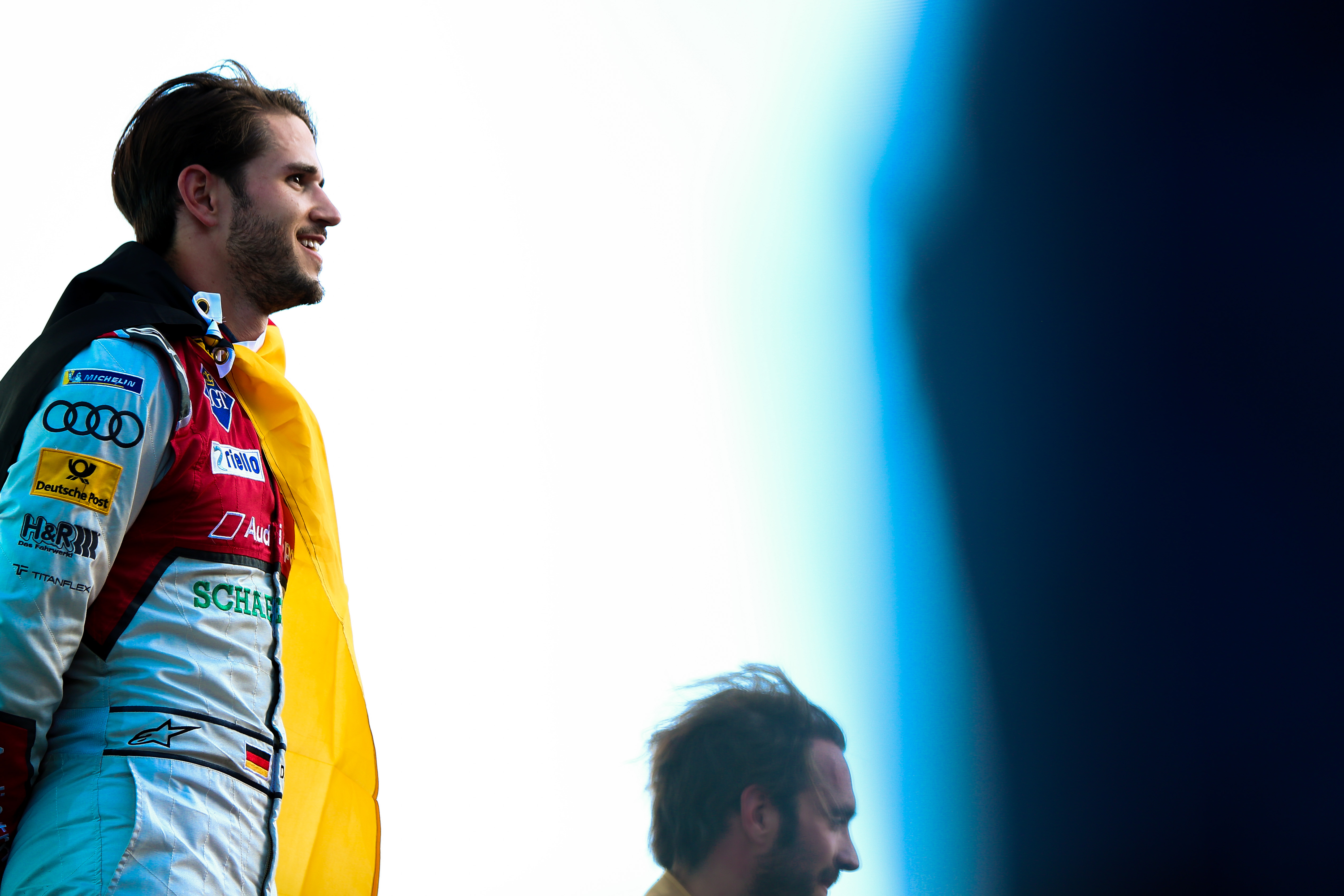 During the video he reiterated his apology to the team, Formula E, UNICEF and his fans, and paid fulsome tribute to Audi for the opportunities it had provided for him.
"You make mistakes in life. I feel like I couldn't fall any deeper. I'm on the ground," Abt concluded.
"But I'll get up again. I will come back.
"I surely need some time for myself now to reflect on things, to think about the future.
"But I believe that it will always continue and there will always be a way."
Listen to the latest edition of The Race Esports Podcast, delving into the fallout from Daniel Abt's imposter stunt that rocked the motorsport world over these past few days.
Listen to "Abt-gate! The biggest racing esport scandal to date" on Spreaker.