Audi Sport suspending Daniel Abt for getting professional simracer Lorenz Hoerzing to secretly replace him in Formula E's Race at Home Challenge virtual event last Saturday has split opinion in the motorsport world.
Was Audi unfair to put a real-world consequence – with huge career implications – onto an online misdemeanour?
Or should Abt have realised that while the race was virtual, the fact Formula E is holding the events for charity and drivers are representing their real-world employers and sponsors meant it should've been taken as seriously as any mainstream championship round?
Our writers have been considering those questions, here are their thoughts.
SUSPENSION TOO HARSH – BUT ABT DISRESPECTED HIS RIVALS
I've seen Abt's stunt downplayed as 'no harm, no foul' just because it was a virtual race, but in my mind there was no question that he'd committed an offence and that he'd undermined our only current alternative to international racing similar to the way Simon Pagenaud and Santino Ferrucci had done earlier in the now infamous Indianapolis round of the IndyCar iRacing Challenge.
Forget the charity aspect of Formula E's virtual racing – the hand-wringing over Abt somehow 'disrespecting' UNICEF is misplaced. But what he did disrespect was a genuine sporting competition.
Amid all the mid-pack multi-car shunts and hilarious physics, there have been a few drivers who have been properly contending week in, week out, clearly putting in the hours and clearly invested in participating in a genuinely close title battle during Formula E's esports effort.
It's their investment that a virtual series needs to be legitimate, and it's what's being undermined.
I'd followed Stoffel Vandoorne's stream on Saturday, and it was clear that he'd taken the effort to be competitive – which was reflected in his brilliant pole lap and superb pace that should've yielded a win. Instead, he was denied by a challenge absent from any of the other races – a simracer 'imposter' who barged him out of the way and cost him the win.
If those lost points are the difference between Vandoorne being champion or not at the end of this virtual series, that will be a huge shame.
And yet, whatever damage was done by Abt's plot clearly in no way merited what is effectively a sacking, especially a sacking of a driver who had served this Formula E team since the very inception of the series.
Dropping him like this leaves an incredibly sour taste, suggesting either a massive corporate over-reaction by a company terrified of even the smallest bit of negative PR, or a cold calculation to free up a seat early instead of having to wait until the off-season.
On the merits of it being a prank, your stance may vary on whether the imposter plan was funny – as irked I was by the impact it had on the race, I would be lying if I said the concept wasn't at least a little amusing.
And even if it had been a genuine attempt to gain a competitive advantage, you could say it was almost endearing in its boldness. Motor racing likes to preach about its sporting and competitive values, but it sure loves a bit of rule trickery – and as far as 'dark arts' go, circumventing entry restrictions through employing a secret ringer is spectacular stuff, and a relatively victimless act compared to some other instances of motorsport cheating.
– Valentin Khorounzhiy
ABT UNDERESTIMATED HOW AUDI THINKS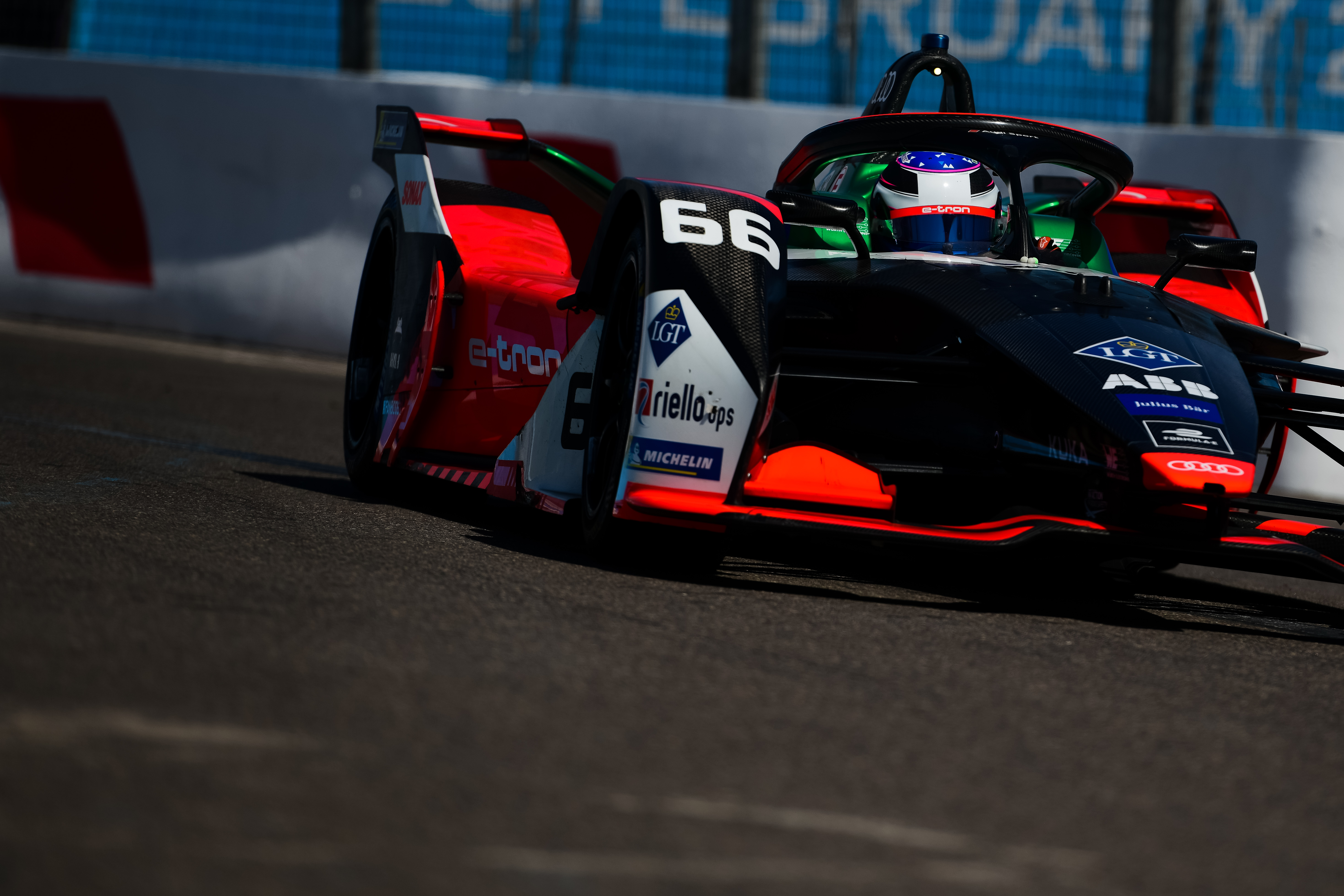 Whether there was malicious intent or not – and knowing Abt a little I would suggest there probably wasn't – the fact he even attempted such a crazy scheme beggars belief.
This is because he would have known full well the intricate and water tight compliance protocols that Audi has in place for its employees as part of the VW Group. Actually, the fact that Abt is so closely linked with Audi through his family – whose team has very long-standing Audi ties – makes what he did even more astonishing.
Simply put, Audi, as part of the VW empire, could not have one of its drivers bringing it or its multi-national partners into disrepute. It was left with no choice from that point of view.
There are plenty of drivers on that grid who do not particularly want to spend their Saturdays in an esports race but they do it and they promote it on their social media channels because it is just as much part of their job as debriefing with their engineers or conducting real life testing.
But Abt, well paid for his work, treated what is a charity based event with a degree of contempt.
To suggest that it is overly harsh because it wasn't in a conventional racing setting is disingenuous, and could be accused of showing a lack of respect for esports generally.
– Sam Smith
IT'S NOT SO EASY TO CHEAT IN ESPORTS AFTER ALL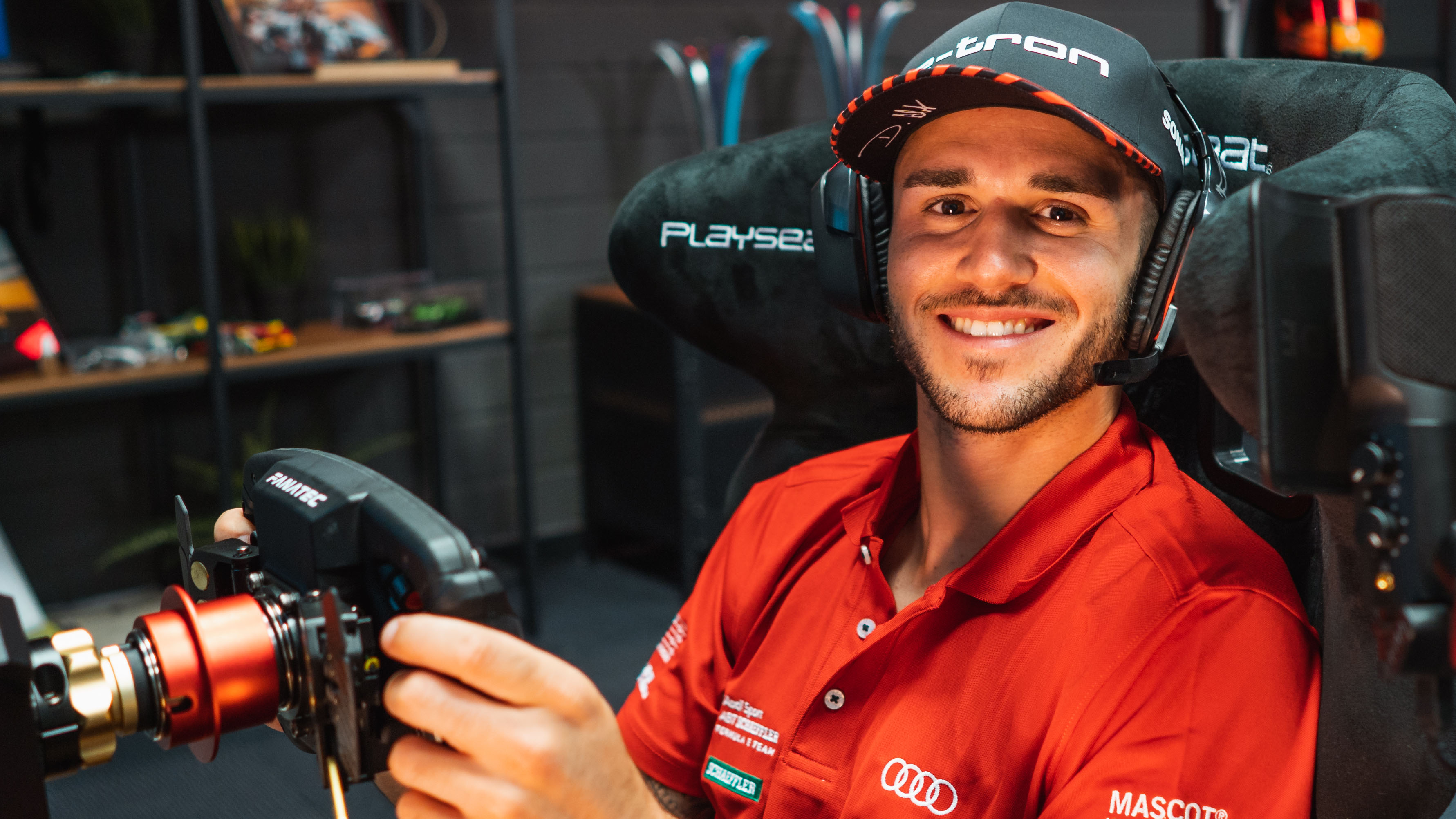 Obviously what Abt did was wrong, made a mockery of the race and he deserved some punishment. However it seems harsh to lose his real world Formula E drive because of what he did in the virtual race, especially since having someone stand in for him couldn't really be replicated in real world racing.
I totally stand behind the idea of banning him from the Race At Home events and it's right that simracer Hoerzing is banned, also the €10,000 donation from Abt to charity is more than just.
We're increasingly seeing drivers suffer real world consequences for actions they've done during virtual races, which is understandable except many seem to have the mindset of 'it's just a game' so it doesn't matter.
Organisers need to make it clear to the competitors from the outset how seriously they need to take it, since some of them don't instinctively understand that.
One consolation is that this has shown that while it may be possible to cheat in online racing, it's very difficult to cheat and successfully get away with it. So strangely enough this incident might've inadvertently shown online racing isn't as open to exploitation as some may have thought.
– Nathan Quinn
'ANTI-STREAMING' BACKLASH MAKES NO SENSE
In his home race, @Daniel_Abt takes the lead in lap one! #RaceAtHome https://t.co/9KqVKEr3qA pic.twitter.com/k5BMyEZDEY

— ABB FIA Formula E World Championship (@FIAFormulaE) May 23, 2020
Suspension feels harsh, but I don't know the full extent of the Audi protocol, Abt's contract, or the impact it had behind-the-scenes. Knowing Abt from my time covering Formula E I'm giving him the benefit of the doubt that it was a joke-gone-wrong. But he should have been punished in some way and I understand why it might have had to be this severe.
Plenty are arguing "it's just a game", but it's serious enough for teams, sponsors and stakeholders to take it seriously, compete in the name of a charity, and ask fans to give up time and money. Hiding behind the 'it's just a game' excuse because things turn sour is weak.
What also frustrates me is the 'we won't stream anymore' argument from other drivers. That's nonsense. The only drivers punished so far are those who have done something wrong. So why are innocent drivers suddenly scared they're going to get into trouble? If they risk bringing their team or the competition into disrepute by being visible, should they be there in the first place?
One interesting point I saw raised was Jean-Eric Vergne flagging up driving standards: if Abt's getting dropped for this, what about stricter punishments for other actions that would result in serious consequences in the real-world?
Letting people off for other offences doesn't mean Abt should go unpunished. But I can see the desire for consistency: if we're holding this product to a high standard, other areas do need addressing.
– Scott Mitchell
IF HE DIDN'T FANCY IT, JUST FIND A WAY TO SKIP IT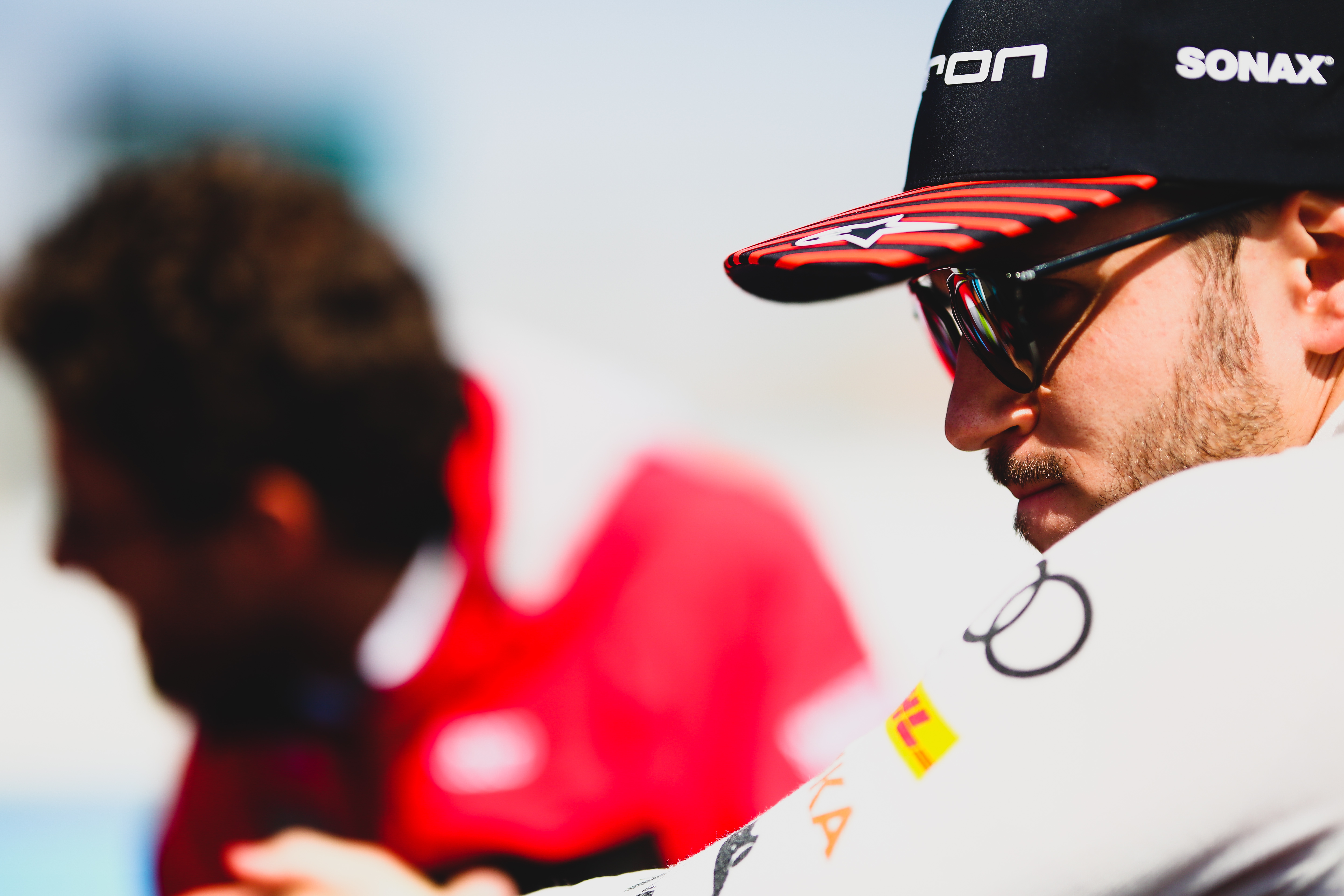 If Daniel Abt was racing online with his mates, and chose to get one over on them by enlisting a ringer to drive under his name, it would be nothing more than a funny stunt with no harm done. If he'd broadcast the deception on his Twitch channel, he'd probably be a social media hero.
But this wasn't a private event. If you represent your major manufacturer employer in a serious race put on by an FIA series, it's naive to think there's not a huge risk of repercussions.
If Abt didn't want to do the race, either because he doesn't enjoy racing online, or he's frustrated at not being competitive enough, then find a way out of it.
Formula E has one of the best records for getting its real-life grid into its esports series but they've not all done every race and plenty of professional drivers in other series have not taken part in events. Audi has a wealth of other contracted drivers – some of whom have been very adept in the virtual world – who could have taken his place.
Losing his drive for it seems pretty steep, but it shows how seriously major stakeholders are taking esports at a time when they can't showcase themselves on real circuits.
– Glenn Freeman
EARLIER SCANDALS SHOULD'VE BEEN SUFFICIENT WARNING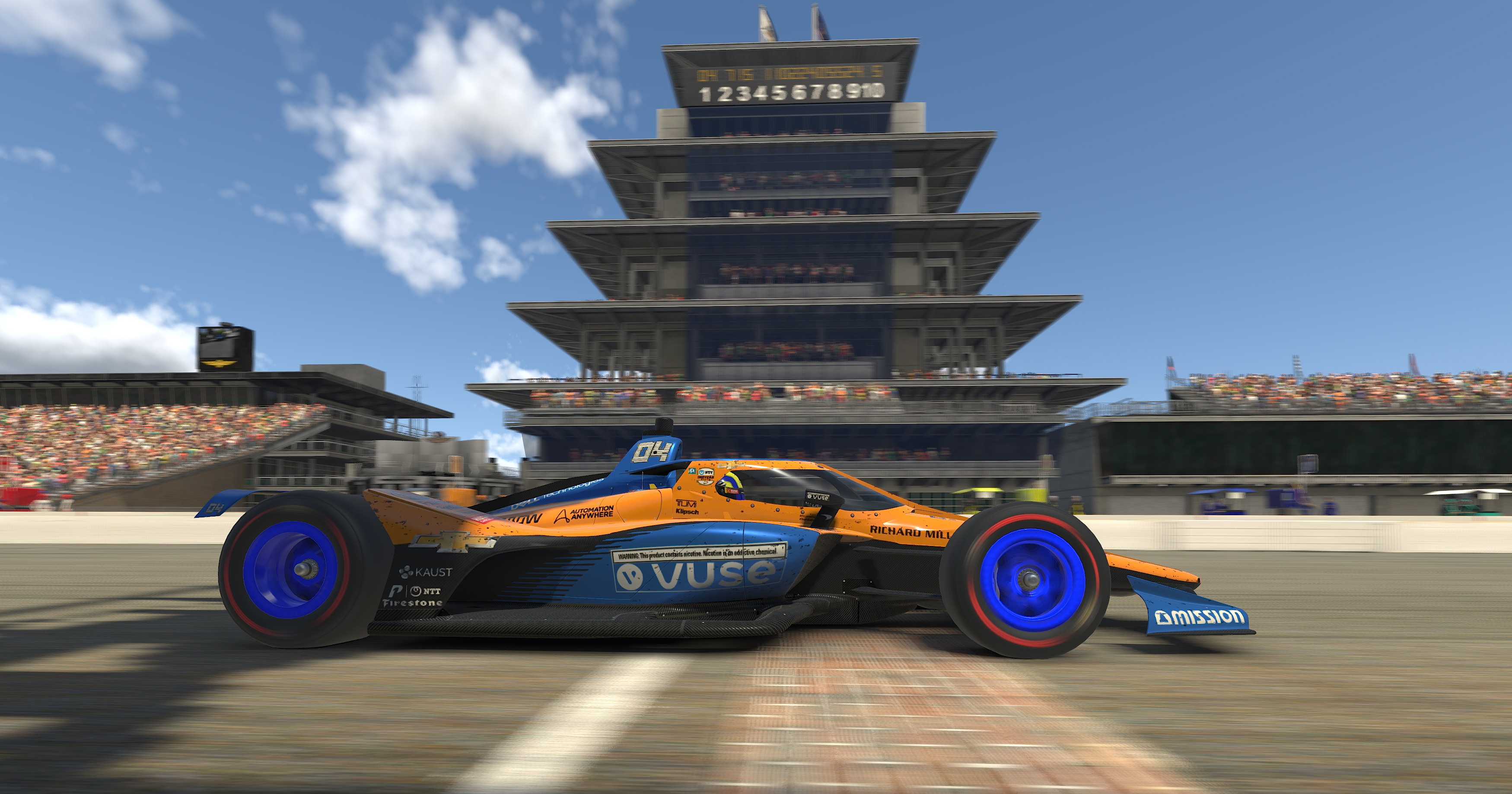 Whether you agree or not that Daniel Abt has been suspended, the writing was on the wall when he came up with the harebrained idea. What on earth was he thinking in the first place to put his team and himself in that situation?
As American Editor at The Race, I've been privy to a larger share of simracing controversy with Kyle Larson's racial-slur sacking, Bubba Wallace's rage quit sponsor loss and Lando Norris, Simon Pagenaud, Santino Ferrucci and half the rest of the IndyCar grid's antics at Indianapolis a few weeks ago capping off a number of morally questionable incidents.
Larson and Wallace proved in particular that if you bring your team and/or sponsors into disrepute, you face big consequences. Abt clearly didn't think that through when he was engaging in motorsport subterfuge, whether it was for a joke or not.
As I wrote in the wake of the Norris/Pagenaud incident, not only do drivers have a responsibility to take esports seriously, they have a responsibility to treat the discipline of simracing, and those that have worked over a decade to build it, with respect. For that reason, I find it hard to have any sympathy and struggle to disagree with Audi's decision.
– Jack Benyon
'It's only a game' defence doesn't hold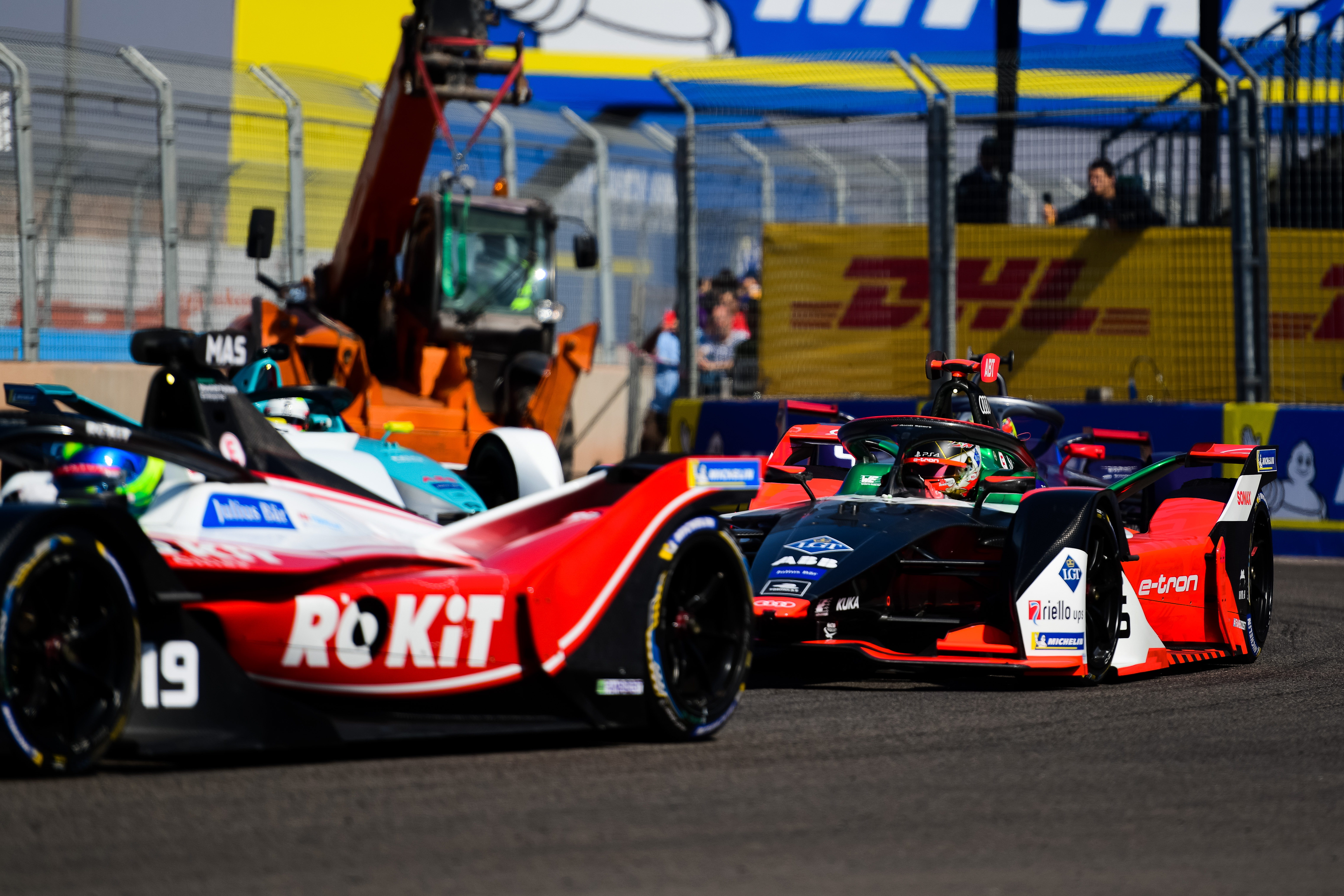 The 'it's only a game' argument has been invoked every time a simracing controversy has exploded, but it doesn't hold up. After all, what is sport if not a game run to a series of human-generated conditions?
A video game is an entirely artificial environment that doesn't exist in the physical world, but a race circuit and a set of regulations are also designed to create the control conditions for competition in the real world. It's just a different kind of simulation.
The same applies in all sports. The size of football pitches is not dictated by a fundamental force of nature, a legally-sized cricket bat is not a natural object – that's the nature of sport.
Indeed, the Berlin Tempelhof circuit where Abt famously did not participate in the Formula E Race at Home Challenge event is the perfect example of the artificiality of a racetrack given it is laid out in an open expanse in front of the Art Deco former airport terminal building. This makes it perhaps the most artificial of all tracks in motorsport. And there's nothing wrong with that.
The competitors understand and accept these artificially created conditions and, crucially, this is then sold to the outside world. This was not a private online event between a group of friends where anything goes. That means sponsors and an audience, who also buy into the conditions when they were watching an official Formula E event that was widely broadcast and justifiably expect those involved to operate to them.
If the argument that 'it's only a game' is valid in this case only stands up if it can also be successfully used as a defence for cheating in a real race. Everyone has to buy into the artifice of a sporting competition, physical world or sim, for the 'game' to work. And plenty of drivers have put an enormous amount of time and effort into sharpening their skills precisely because they have bought into that.
There's certainly a debate to be had on whether the punishment fits the crime in Abt's case and he categorically does not deserve abuse for what he did.
But the defence that 'it's only a game' is one entirely incompatible with the ethos of a sporting competition, the integrity of which is dependent on everyone buying into the artificial conditions that are created.
– Edd Straw
Listen to the latest edition of The Race Esports Podcast, delving into the fallout from Daniel Abt's imposter stunt that rocked the motorsport world over these past few days.
Listen to "Abt-gate! The biggest racing esport scandal to date" on Spreaker.