Daniel Abt has been suspended by the Abt-run Audi team from all competitions for his involvement in the Formula E Championship imposter scandal last weekend.
The Race understands that he will not drive for Audi Sport again and that the term "suspension", which is used in the official statement, is effectively part of a process in ending his association with the team due to the breakage of strict compliance criteria.
Abt was disqualified after it was proven that he instigated a scheme in which professional esports racer Lorenz Hoerzing took his place in the latest round of Formula E's virtual series, which was held using a virtual Berlin Tempelhof circuit.
He issued a full apology on Sunday after Formula E officials confirmed via IP address details that Hoerzing was at the wheel of the No.66 Audi throughout qualifying and the race.
In the official statement released on Tuesday afternoon by Audi AG, Abt's separation from the team was confirmed: "Daniel Abt did not drive his car in qualifying and the race at the fifth event of the Race at Home Challenge on May 23 himself, but let a professional sim racer do so.
"He directly apologised for this on the following day and accepted the disqualification.
"Integrity, transparency and consistent compliance with applicable rules are top priorities for Audi – this applies to all activities the brand is involved in without exception.
"For this reason, Audi Sport has decided to suspend Daniel Abt with immediate effect."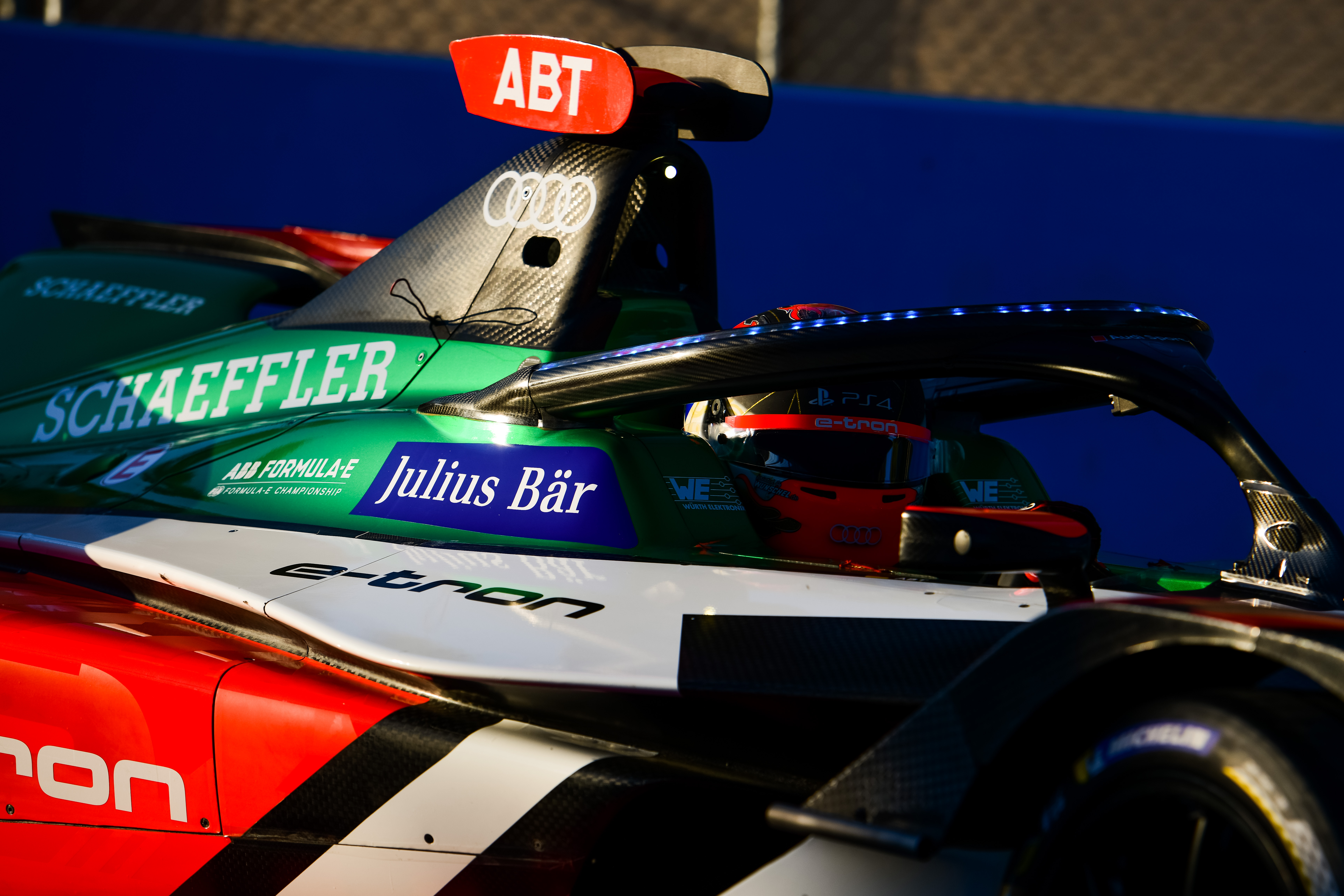 The Race has learned that Abt was told of the decision earlier this morning.
The 27 year-old has been an ever-present fixture in Formula E since its inception in 2014 and won two races at Mexico City and Berlin in 2018.
His contract with the team was believed to run up to July and had been on a rolling 12 -month basis since 2018.
Abt's dismissal means that the Audi team will have to find a replacement for when the 2019/20 series continues later this year.
It is expected, ironically, that the Tempelhof track will host a series of races to help conclude the interrupted season.
The most recent two drivers to have tested for Audi are GT3 racers Kelvin van der Linde and Mattia Drudi. The pair ran for a full day of testing at Marrakesh in March in Abt and team-mate Lucas di Grassi's race cars.
Listen to the latest edition of The Race Esports Podcast, delving into the fallout from Daniel Abt's imposter stunt that rocked the motorsport world over these past few days.
Listen to "Abt-gate! The biggest racing esport scandal to date" on Spreaker.