World's Fastest Gamer winner James Baldwin and Haas Formula 1 driver Romain Grosjean won the virtual Race of Champions' Nations Cup, as World Rallycross champion Timmy Hansen prevailed in the individual contest.
Hansen fought off three-time NASCAR Mexico champion Ruben Garcia Jr. in the final, winning by just over a second in a head-to-head in RX Lites cars at former long-serving ROC venue Gran Canaria, with this virtual iteration of the event held on Assetto Corsa.
The World RX champion had been initially placed in a group with DTM champion Rene Rast, Grosjean and ROC 2019 winner Benito Guerra.
But with Grosjean having to skip the individual Race of Champions due to a family emergency (his son Sacha requiring a hospital visit to get stitches after "crashing into a wall" at home), the two transfer spots came down to the three other drivers in the group.
And while Hansen was beaten by Rast, he saw off Guerra to progress into the play-offs, and eased past an "embarrassed" Petter Solberg in the first knockout round to square off against Rast once more – the German having defeated another World RX champion in Johan Kristoffersson.
Congratulations to @RGrosjean and @JaaamesBaldwin on winning the virtual ROC Nations Cup! 👏

That brings a rollercoaster night of sim racing to a close here at #RaceOfChampionsVirtual pic.twitter.com/vuv315aCrk

— Race Of Champions (@RaceOfChampions) June 28, 2020
What followed was another close Rast-Hansen match-up on stadium asphalt (rather than Gran Canaria gravel), but a last-corner crash and spin for Rast allowed Hansen to book his spot in the final.
Garcia, meanwhile, had defeated ex-Ferrari F1 junior Raffaele Marciello and Formula E championship leader Antonio Felix da Costa in the knockout stages, with both of his rivals crashing in the Gran Canaria head-to-heads.
Felix da Costa had previously knocked out fellow Formula E driver Stoffel Vandoorne, who had before that swept his group in the stadium heats but proved less suited to RX Lites on gravel.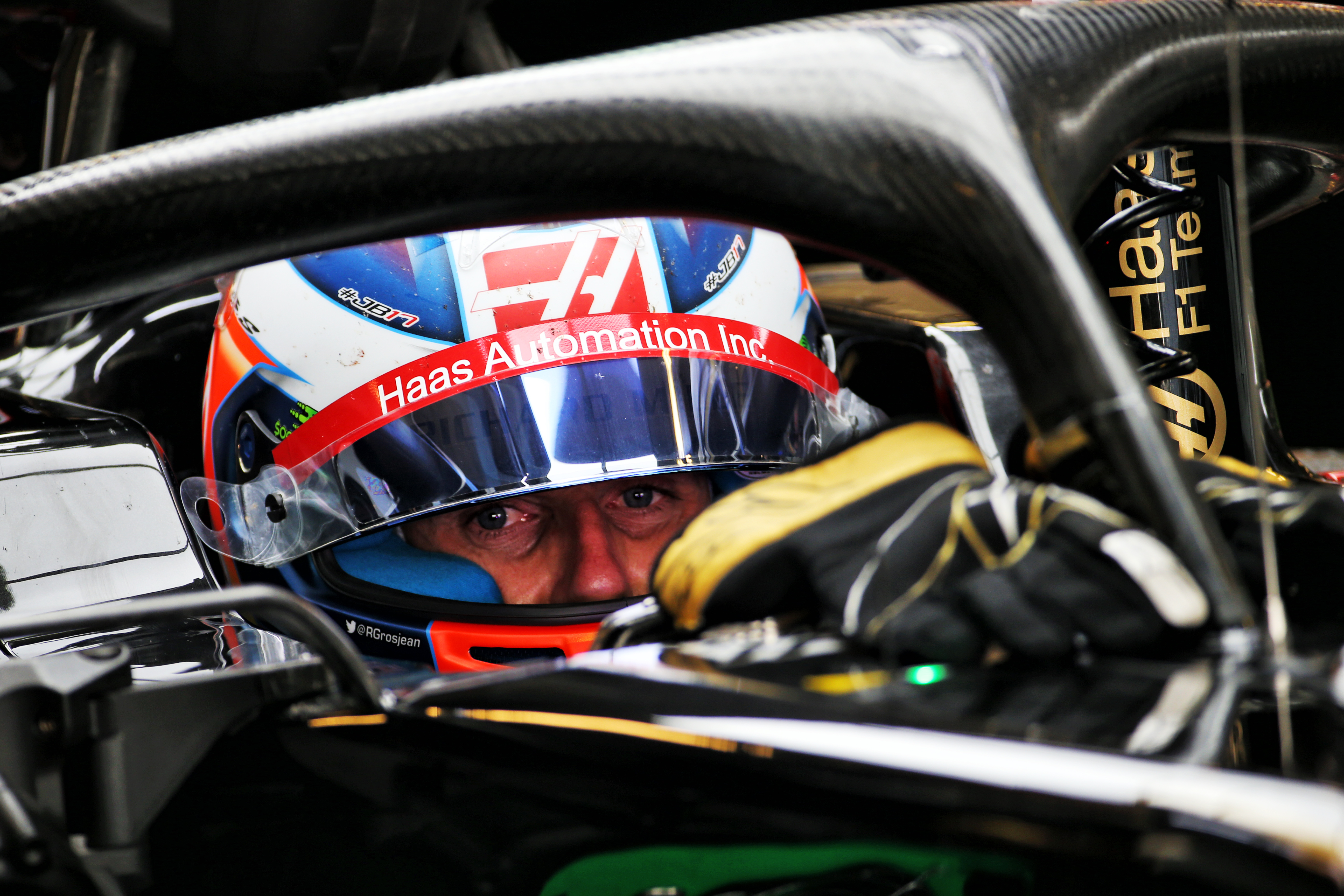 The eROC contest was held between the individual Race of Champions and the Nations Cup, and was won by Baldwin, who saw off Red Bull Racing Esports driver Nils Naujoks in a deciding heat by 0.068s.
This pitted Baldwin in a 'Super Final' of sorts against Hansen, which he won by a handy two-second margin, and also secured him a spot in the Nations Cup, where he teamed up with latecomer Grosjean.
Grosjean took an early lead in his debut heat but a crash consigned him to a defeat, yet a pair of heat wins from Hansen made sure the pair – competing as 'Team All Stars' – progressed from the group.
Baldwin then handily beat the father-son duo of Petter and Oliver Solberg in the semi-final, meaning he and Grosjean went up against Team Sweden in the final.
🔥@JaaamesBaldwin going strong! Still live at: https://t.co/H6bNfwomd0 pic.twitter.com/uiWIGoXY6R

— Veloce Esports (@VeloceEsports) June 28, 2020
By then Sweden was by then represented by Hansen alone, with team-mate Kristoffersson having to drop out due to issues with his simulator.
Again lining up in RX Lites at Gran Canaria, Hansen was comfortably beaten by Baldwin in the first heat, dominated Grosjean in the second, but then suffered a third defeat to Baldwin on the night that handed the title to Team All Stars.
"Awesome, innit, good job to Romain jumping on last-minute, it's not easy," Baldwin said.
"Obviously condolences to his child for getting hurt as well, that's got to play in the back of your mind when you're driving – but together we pulled through, we got the W."
"You got the win, I didn't do much, sorry, mate," Grosjean replied. "You won for us, thank you."