The Race All-Star Series season finale winner Mike Epps has described the 45-minute Le Mans race as "absolute carnage" and credited slipstreams from the Pro Cup entrants with helping him take an unlikely win.
Sometime BTCC racer Epps competes in the Sim Masters category of the All-Star Series due to his established simracing prowess.
Epps was only 15th, albeit just 1.158s off pole, in the Sim Masters qualifying at Le Mans, which staged the final round of the ROKiT Triple Crown season of the All-Star Series.
This meant he lined up as the 15th Corvette C7 GT3 car for the 45-minute multi-class finale, with the LMP cars of the Legends Trophy and Pro Cup contenders ahead on the grid.
This mixture proved a recipe for opening-lap chaos, and Epps moved up to third in class just a few corners into the race, before darting past Michi Hoyer and Dawid Mroczek for the lead.
He ran comfortably at the front of the class for much of the race after that, and though eventual champion Yuri Kasdorp reeled him in late on, Epps weathered the resulting duel and picked up the win.
"I've really struggled with this car. The GT3 car on rFactor2 is quite a wishy-washy, quite slippy-slidey car to drive.
"I've been in another race today on another sim platform as well, so I'm doing what some of those guys previously were doing when they were doing that with Formula E [Race at Home Challenge] and all that. I didn't really have enough laps, so I didn't qualify that well, but thanks to all the carnage at the start, I think I wound up in thirdo.
"I thought, flippin' heck, we could win this now! Who knows? Then, some of my fellow [Pro Cup] pros in the P3 cars kept overtaking me and then going off, and then overtaking me and then going off, so they gave me a really good slipstream to hold out a good lead for about half of the race.
"It was absolute carnage, but it was a really good race. I was laughing, sweating, everything. It was a full-on proper simrace, that one."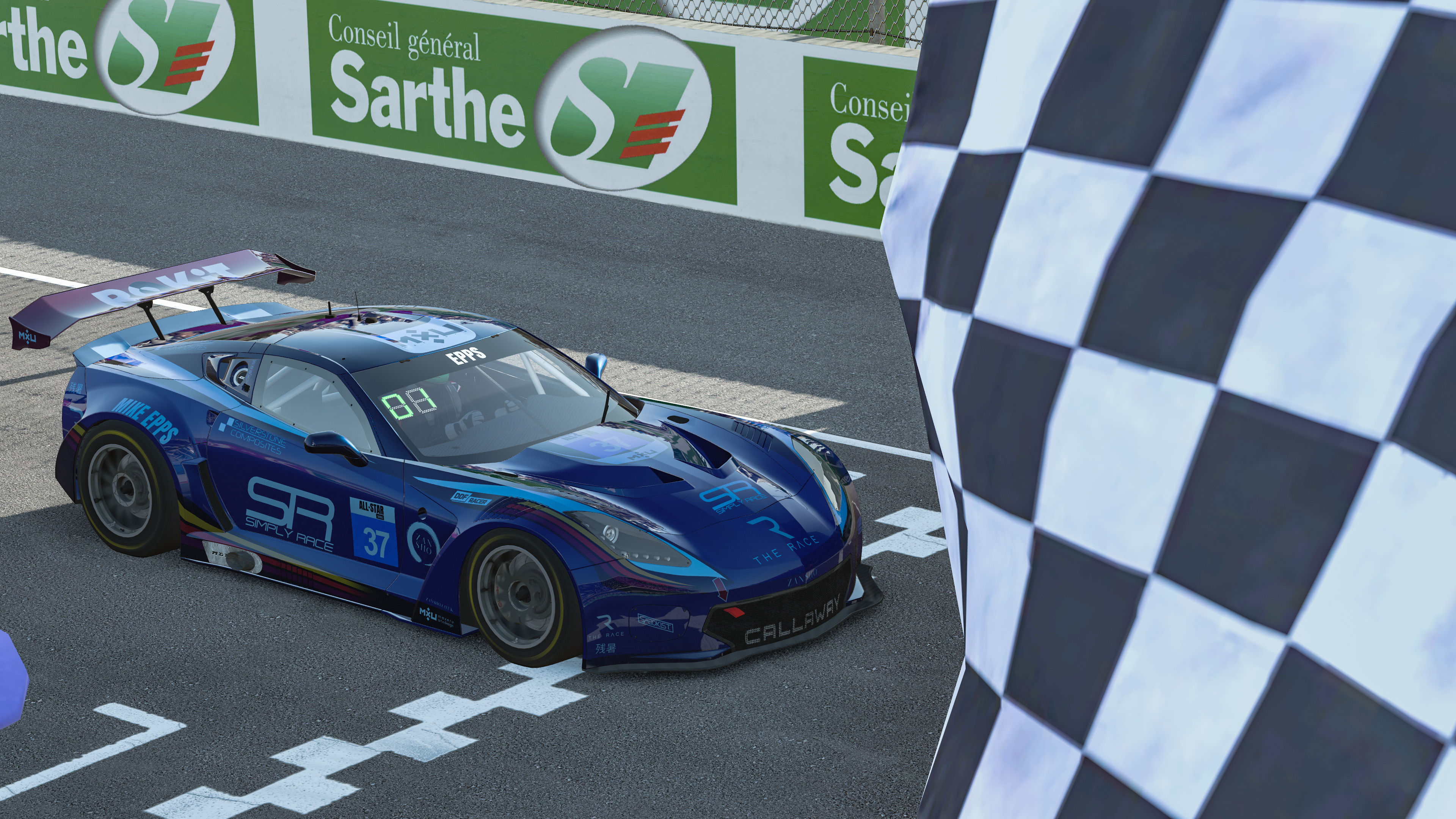 Epps has been off the BTCC grid since 2017 and does not expect to venture beyond club racing this season.
"I didn't have a programme for this year, so the last couple years have been very difficult with the usual sort of [issues]. I guess the economy in England is not the easiest thing to work with when you're trying to get sponsorship in real motorsport, budgets are not getting smaller either to race.
"So a lot of us have fallen off the grid slightly and I guess this has aided me to buy a sim slightly earlier than everyone else. I really got locked in and did a load of simracing and as you can see, it's paid off really well.
"I will be getting into a couple of cars this year hopefully, but it will mostly be club racing or clients' cars that I coach. That's mainly what I do for a living at the moment, is driver coaching."