The Audi Formula E team has given further clarification regarding its decision to part ways with driver Daniel Abt following the German's imposter stunt in a virtual race held by the all-electric series.
Abt called up a ringer – pro simracer Lorenz Hoerzing – to secretly compete in his place in the Berlin race of the Formula E Race at Home Challenge, with Hoerzing driving an eventful race to finish third.
With the deception soon uncovered, Abt was disqualified from the race and fined, before being placed on suspension by his FE employer.
Abt, who released a statement on Tuesday, insisted he had intended to play a practical joke and always intended to reveal the scheme in a subsequent video.
Audi has now released a follow-up statement to its initial announcement, in which it formalised the fact that Abt would not race for the team again and outlined its logic in splitting with the two-time Formula E race winner.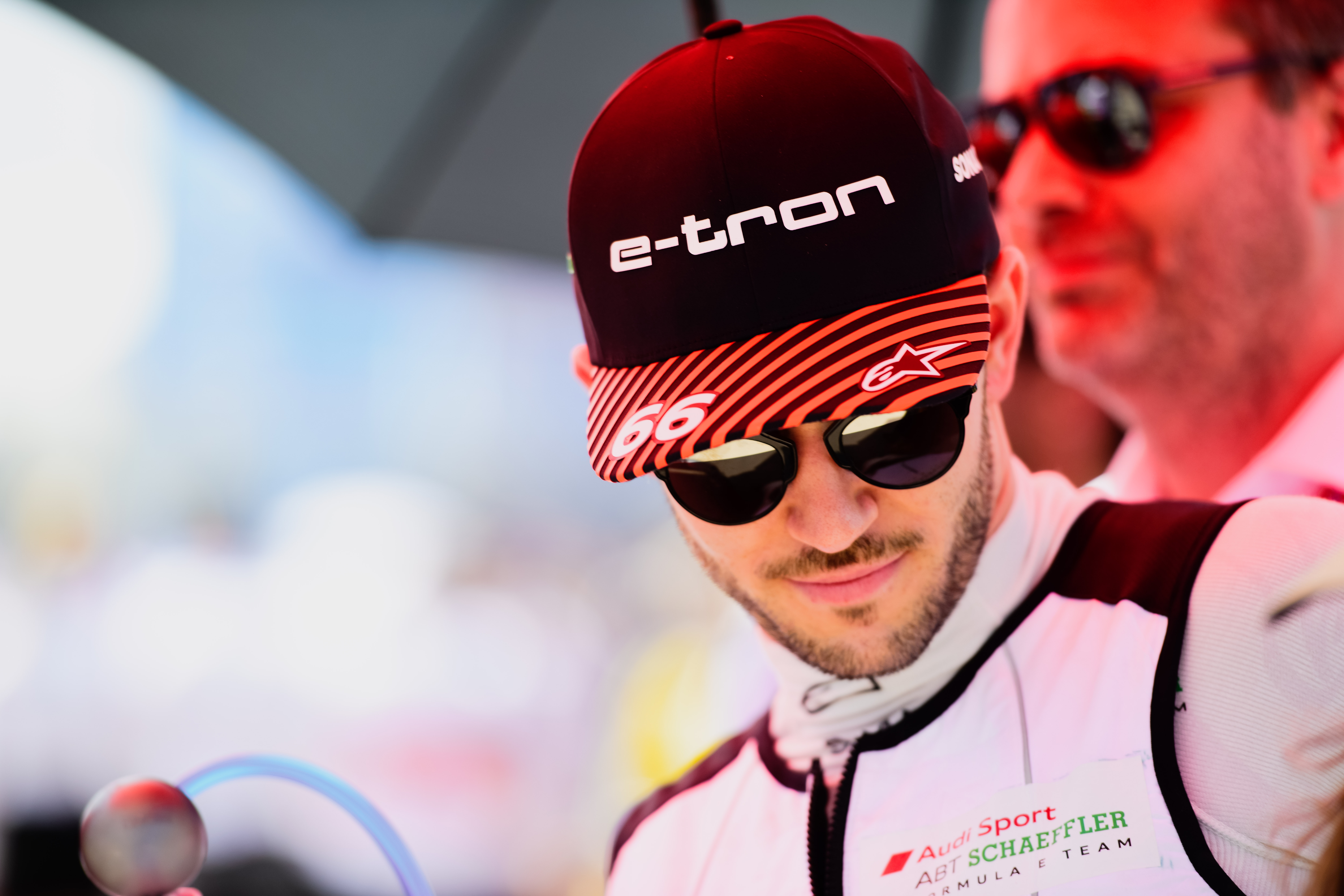 "Daniel Abt, after six years and 63 races, will no longer drive for Audi in Formula E," Audi's statement read.
"With Daniel, we celebrated great success and made enormous strides with Formula E. We are thankful for our time together and look back on it proudly.
"However, integrity, transparency, and consistent compliance with applicable rules, especially with regards to the past, are top priorities for us at Audi.
"We stand by our culture of tolerating mistakes. However, the incidents that took place during the 'Race at Home Challenge' sim racing series were not a mistake, but a conscious decision to go against the rules.
"That is what makes the big difference for us. Therefore, unfortunately, we had no other alternative than suspending Daniel Abt."
Abt, who was taking part in an official Formula E event and representing Audi Sport ABT Schaeffler on authorised duty last Saturday fell foul of Audi AG's strict compliance protocols.
The Race understands that Abt's actions breached these and ensured that a termination clause for bringing the brand into disrepute was triggered.
Official figures released by the Volkswagen Group, which owns the Audi brand, showed that 204 staff were fired for breaching company rules in the first quarter alone.
Abt was also set to be out of contract at the end of the current Formula E season, and was not expected to be retained for the next campaign.
Formula E currently has no more races scheduled in its 2019/20 campaign, having suffered a raft of cancellations due to the coronavirus pandemic, but still hopes to hold several additional events to properly complete the season.
Audi's two-time DTM champion Rene Rast has emerged as one of the lead contenders to replace Abt, as has Dragon FE driver Nico Muller.