NASCAR will not race again until its early-May Martinsville race at the earliest, with seven events called off due to coronavirus – but it still aims to run all 36 Cup Series races in 2020.
After the cancellation of last weekend's Atlanta race and next weekend's Homestead round, the upcoming events at Texas, Bristol, Richmond, Talladega and Dover have all been postponed.
The Martinsville race on May 7-8 is the anticipated return date for NASCAR, although it is still within the eight week window the Centers for Disease Control and Prevention (CDC) has recommended no event with more than 50 attendees goes ahead.
A statement from NASCAR read: "The health and safety of our fans, industry and the communities in which we race is our most important priority, so in accordance with recent CDC guidance, NASCAR is currently postponing all race events through May 3rd, with plans to return racing in Martinsville.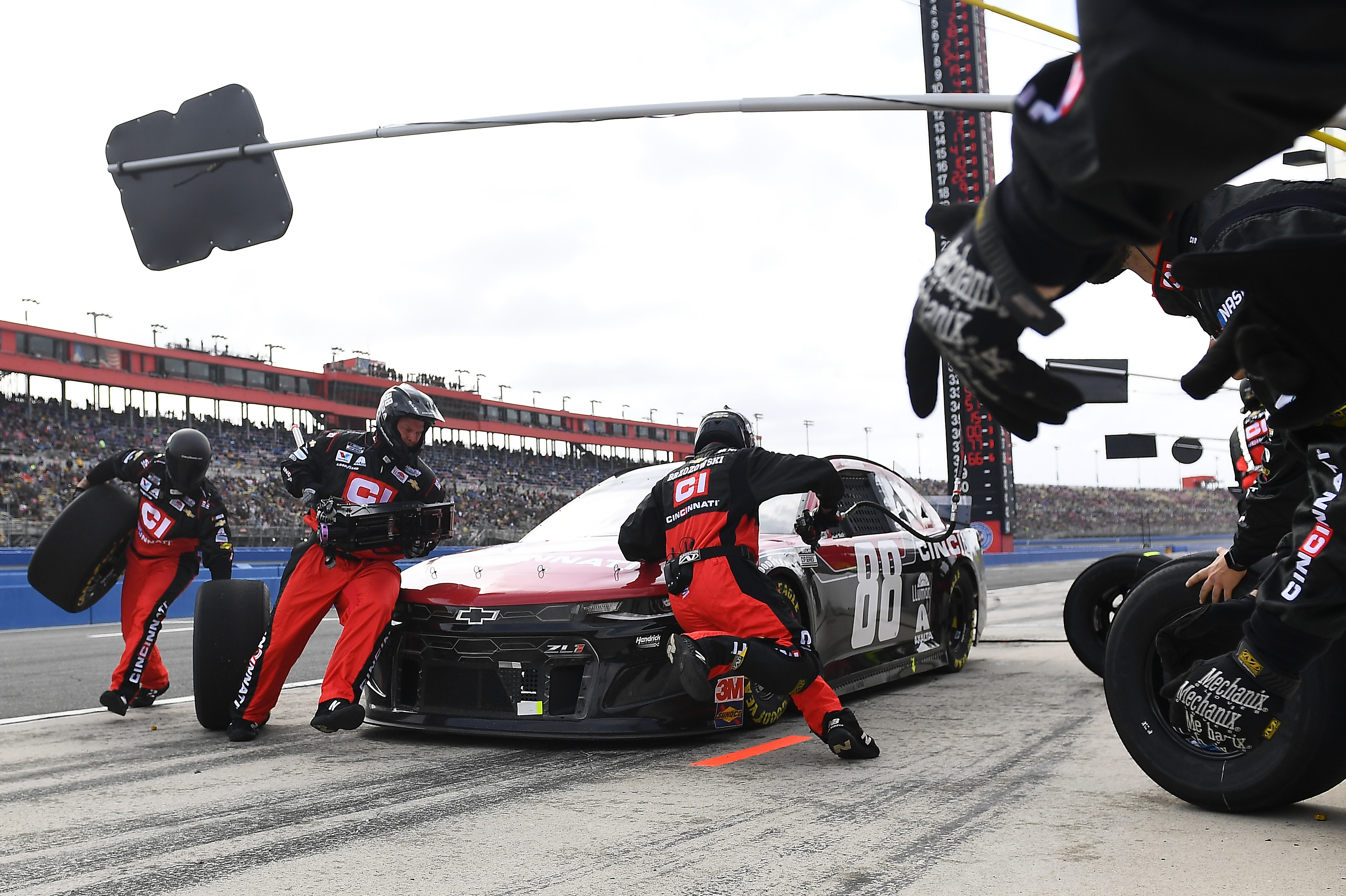 "We appreciate the patience of our fans and we look forward to returning to the racetrack.
"We intend to hold all 36 races this season, with future rescheduling soon to be determined as we continue to monitor this situation closely with public health officials and medical experts.
"What is important now transcends the world of sports and our focus is on everyone's safety and well-being as we navigate this challenging time together."
IndyCar has confirmed that it will attempt to run its road course race at Indianapolis as scheduled on the same weekend as Martinsville.
In the meantime, NASCAR's eSports Series goes ahead, and last weekend a NASCAR and iRacing-backed event called 'The Replacements 100' took place in lieu of the Atlanta race using the virtual version of the same venue.
The race was won by Ryan Blaney's real life Penske Cup Series spotter Josh Williams, while the likes of Hendrick Motorsports' Alex Bowman and series legend Dale Earnhardt Jr also took part.