This weekend's NASCAR race at the Circuit of the Americas features two ex-Formula 1 drivers in Kimi Raikkonen and Jenson Button, a double IMSA SportsCar champion subbing for a driver with a broken leg, and an IndyCar pole winner doing something called the Texas two-step.
That's before you factor in seven-time Cup Series champion Jimmie Johnson doing his first road course since he ended his two-year IndyCar spell to return as Legacy Motor Club co-owner.
---
COTA one-offs and star appearances
Jenson Button – #15 Rick Ware Racing Ford
Kimi Raikkonen – #91 Trackhouse Racing Chevrolet
Jimmie Johnson – #84 Legacy Motor Club Chevrolet
Conor Daly – #50 TMT Racing Chevrolet
Jordan Taylor – #9 Hendrick Motorsports Chevrolet
---
With an influx of new and interesting stars, The Race has broken down what to expect, what COTA's like as a NASCAR venue, what the NextGen Cup car is like on a road course and more to get you prepared for an evening of Texas action in place of F1 on an off-weekend.
Who has the best chance of a top result?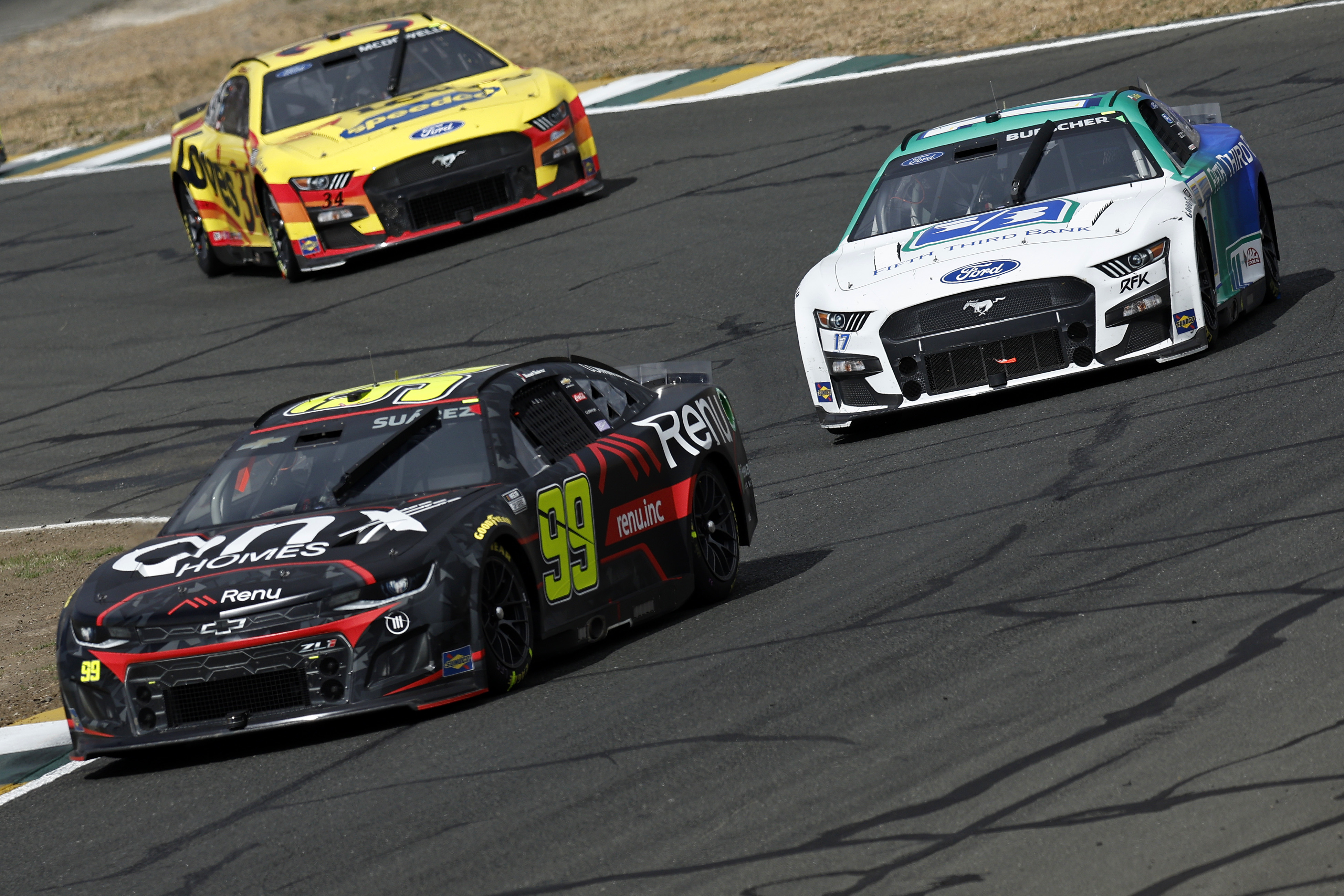 This is an easy call really; it's Kimi. He has a road course outing in the NextGen car under his belt from last year at Watkins Glen (detailed further down this article), and races for a Trackhouse team that won at COTA in 2022 with Ross Chastain. His team-mate Daniel Suarez also won at Sonoma last year, with road courses accounting for two of Trackhouse's three wins over the last two years.
Providing the best competition should be Jordan Taylor, in for the injured 2020 Cup champion Chase Elliott at Hendrick Motorsports. Historically it has been strong on road courses, winning at Watkins Glen last year, but Taylor faces his maiden race in Cup and if Hendrick is the team to beat, Taylor will find it tough to beat Kyle Larson in his first Cup outing. The double IMSA champion may well beat Raikkonen though.
Button is the outlier. His team Rick Ware Racing hasn't won in the Cup Series, but its engineering partner on Button's entry, Stewart-Haas, had two top fives on road courses last year with Kevin Harvick. It's unlikely Button has accepted this chance without some assurances his equipment will be up to scratch.
It's hard to imagine Button outpacing a Trackhouse or Hendrick entry, but this is NASCAR. Form is temporary, class is permanent.
Conor Daly's entry with The Money Team – backed by star boxer Floyd Mayweather – barely qualified for the Daytona 500 or made an impression during the entirety of that race, and didn't fare well at Charlotte last year either with a cockpit fire and two popped tyres. Trying to outdo his fellow ringers will be extremely tough. It's Daly, so he'll have fun anyway, and he'll do a 'Texas two-step' by racing at the Fort Worth oval in IndyCar the following weekend.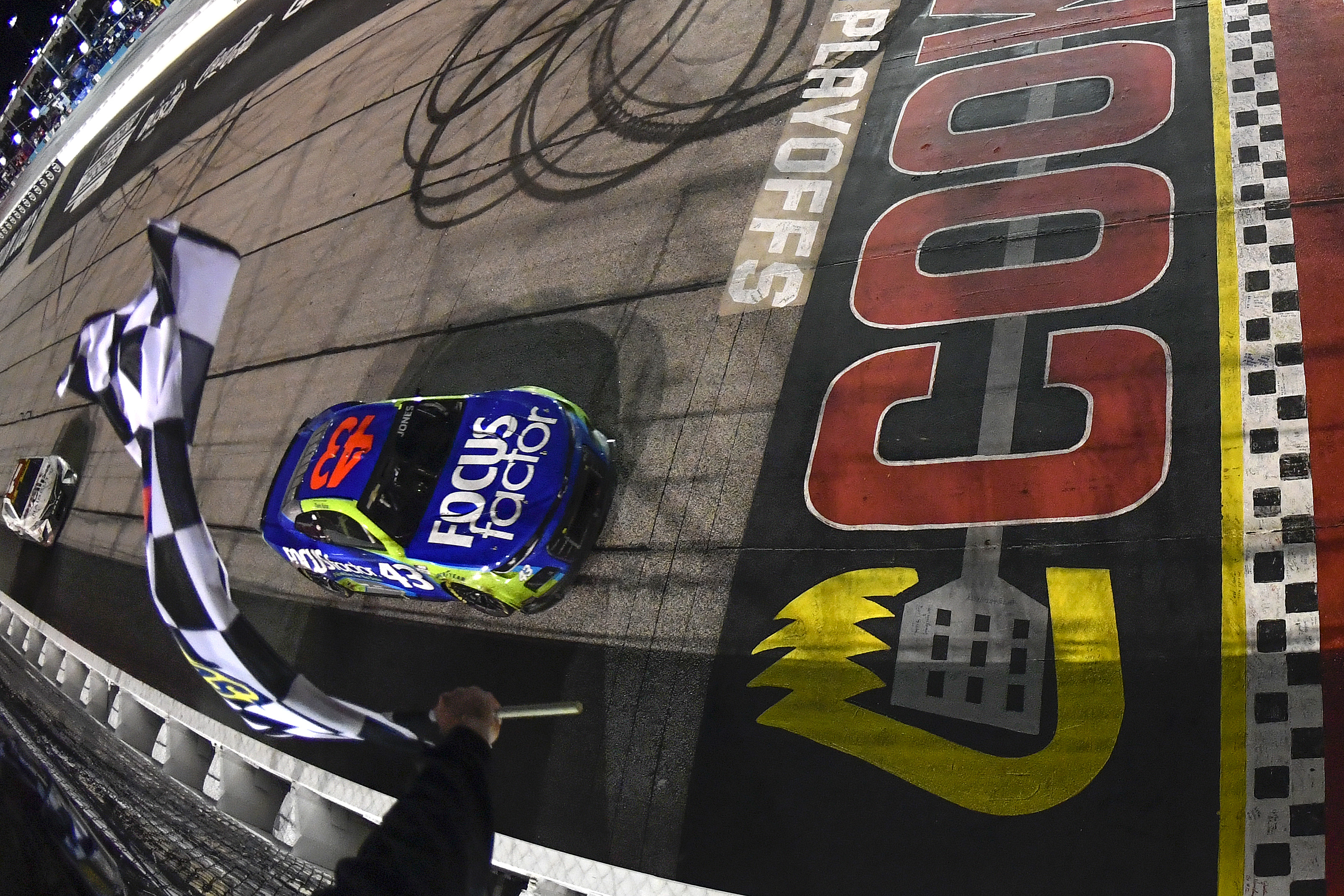 The Legacy Auto Club team Jimmie Johnson has taken co-ownership of is in transition. Erik Jones bagged a topped 10 on a road course last year, so there is hope for a decent result.
What will be interesting is if Johnson's two years in IndyCar have made him a better NASCAR road course racer. It's hard to imagine that spending so much time with Scott Dixon, Alex Palou and Marcus Ericsson wouldn't have helped him improve.
But Johnson wasn't a regular road course win threat in his NASCAR heyday, so it's time to see if he's improved.
Who are the likely winners?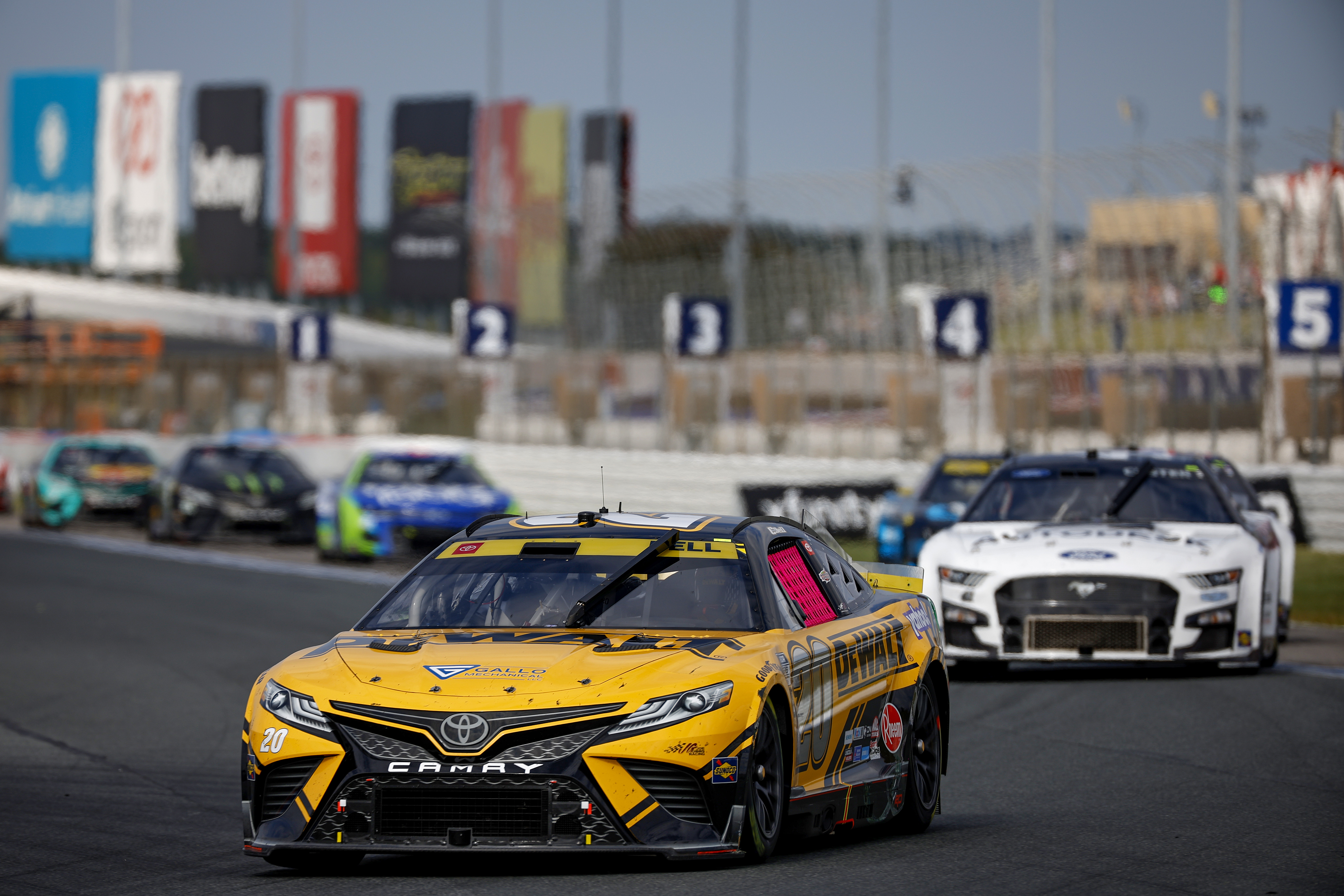 Christopher Bell won the last road course race, on the Charlotte Roval last year, and the Joe Gibbs driver has four top-six finishes in five races so far this year leaving him second in points. He'll be a contender if the Gibbs/Toyota package is strong.
Tyler Reddick was the star of last year's road courses, winning two, but that was with the Chevrolet-powered Richard Childress team. He's now with the Gibbs-supported Toyota 23XI outfit, so keep an eye on him and how his new surroundings impact his form.
Leading Bell in the points is Joey Logano, who hasn't won on a road course since 2015, so Ford's better hope might be someone like Stewart-Haas's retiring Kevin Harvick, calling time on a 22-year career at the end of this one. He was second on the Roval last year and has 27 top-10 finishes in 55 road course outings.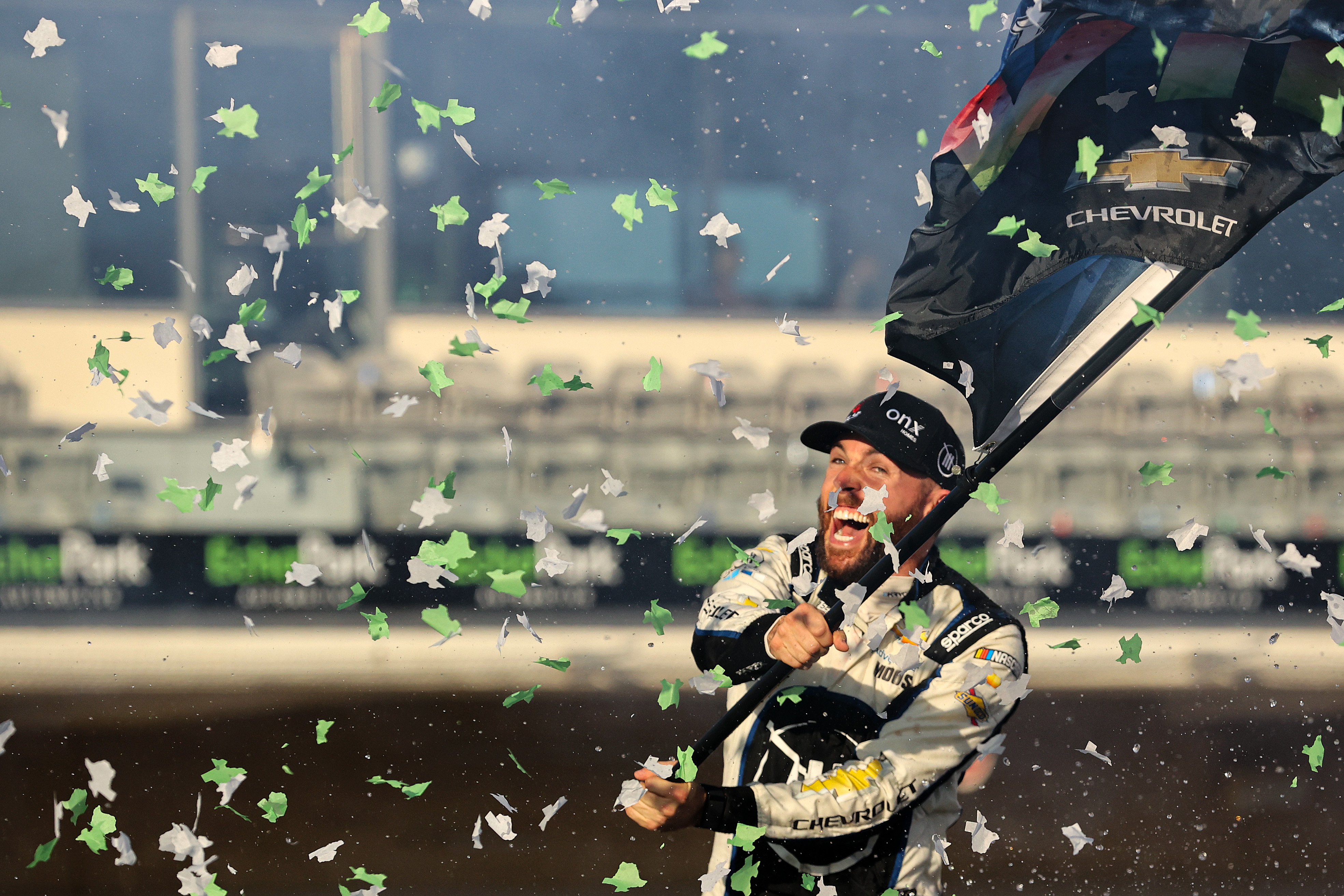 From the Chevrolet stable, Chastain is third in the points and won this race last year, so he's an obvious pick. Look no further than a resurgent Kyle Busch for another Chevrolet option after he took Reddick's seat at Childress.
And don't count out AJ Allmendinger, who is always a road course win threat even if this season hasn't gone well so far. He was smashed out of the lead of last year's race by Chastain on the last lap.
Hendrick will likely also be strong and Larson, as the only other race winner on a road course last year not mentioned in this section, is always top of any predictions list for them. His team-mate Alex Bowman was second at COTA in 2022.
How did Raikkonen do on his last road course outing?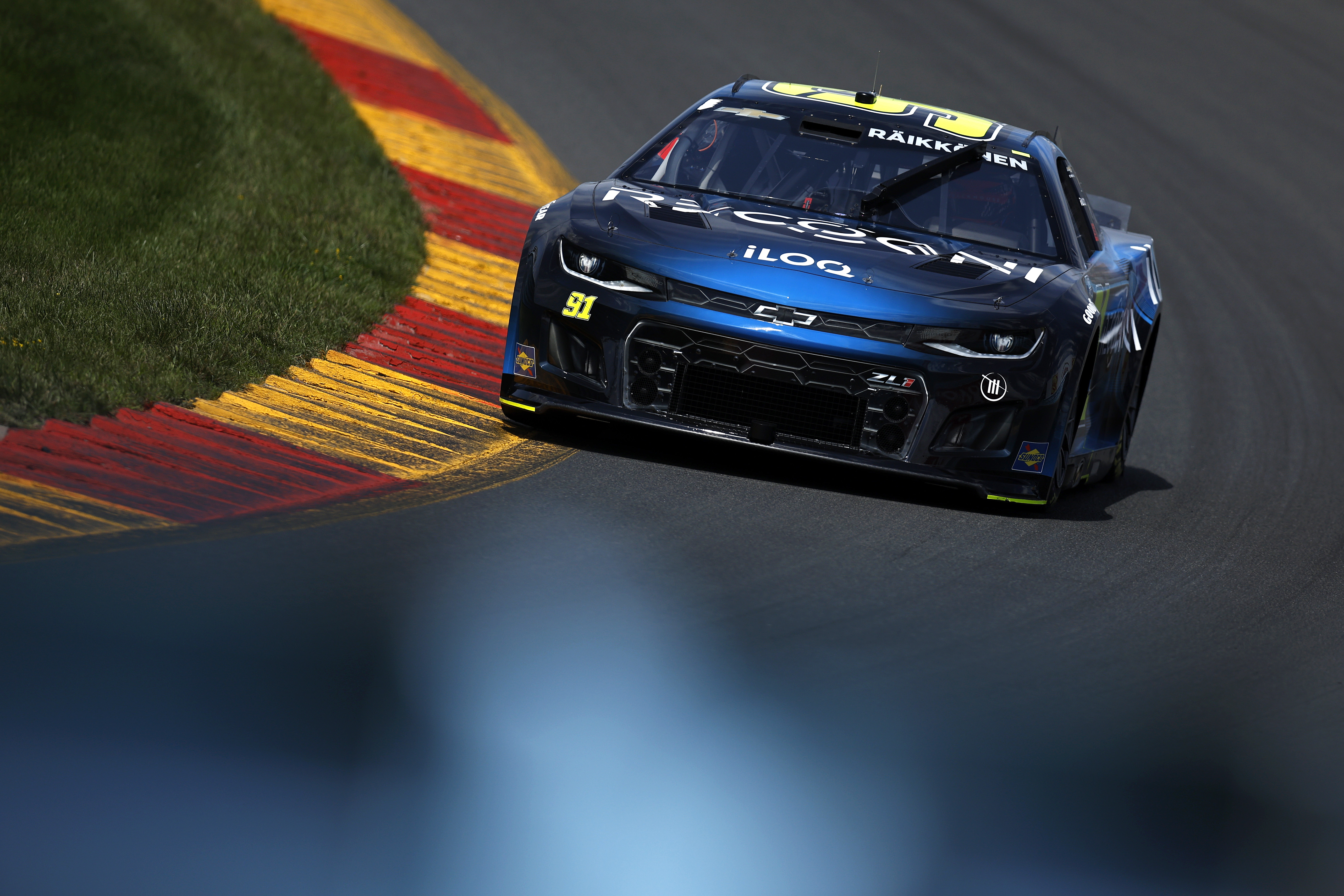 He only had one test prior to having one practice session and then went straight into qualifying at Watkins Glen, but Raikkonen was only 0.952 seconds off the pace in his qualifying group which yielded 27th on a 39-car grid.
He'd risen to 13th before pitting to ditch wet tyres and fell to 32nd, but then worked himself back up to 19th at the end of the first stage.
Raikkonen was 25th and set to make the end of the race on one pitstop fewer than some of the cars ahead but was caught in a concertina effect, caused by a crash between his team-mate Chastain and Austin Dillon, where he was fired into the barriers by Daniil Kyyat's team-mate Loris Hezemans.
The result was disappointing but he could easily have ended up with a top-15 finish, another reason to pick him as the favourite for the best result of the COTA ringers given his experience advantage.
What's NASCAR like at COTA?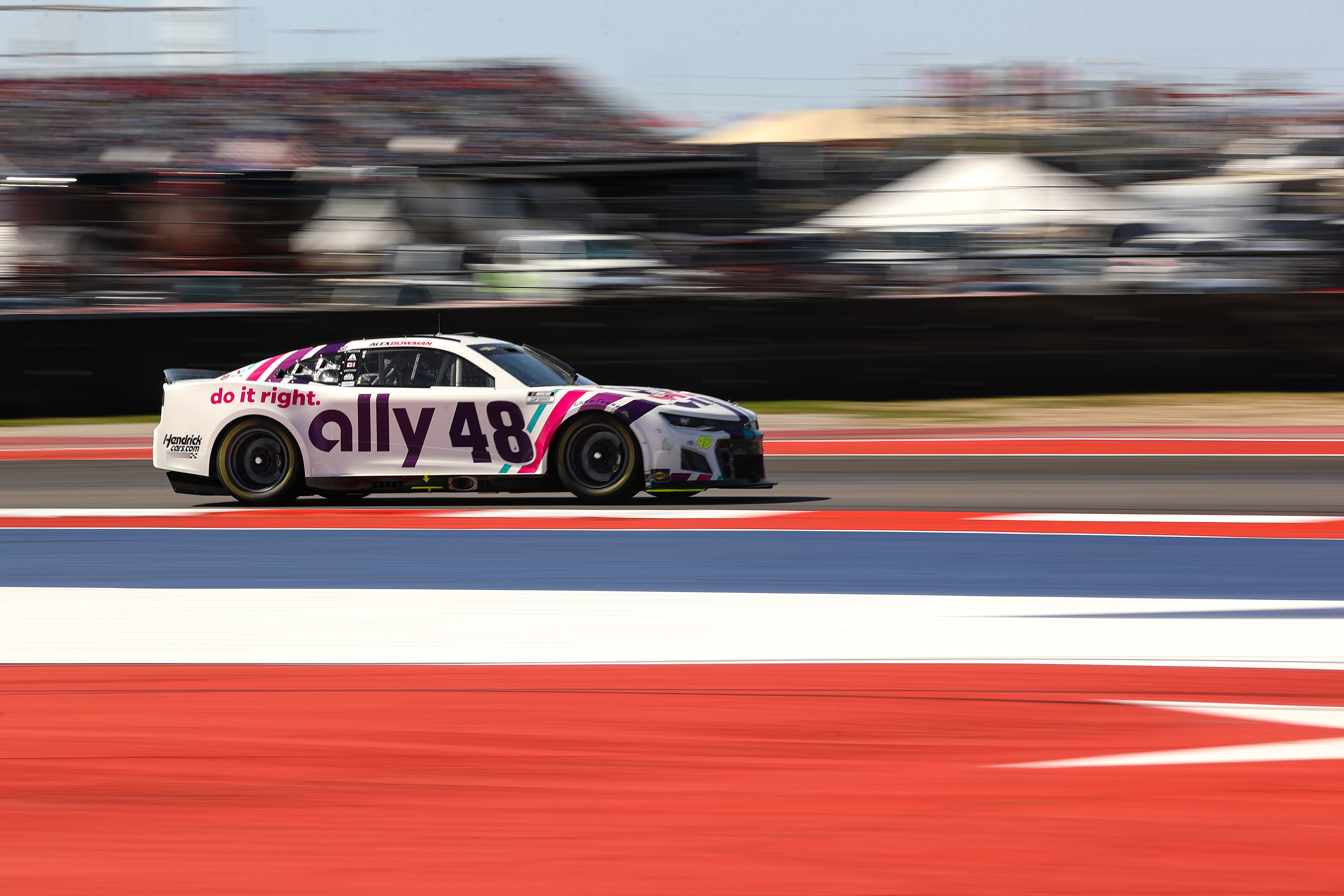 There's only been one dry race since NASCAR headed to the venue post-covid, and that featured a barnstorming, rip-roaring finish.
Basically, forget every image you have in your head of F1 cars and IndyCars elegantly gliding majestically through sector two, and replace that image with a bunch of heavy stock cars moving and rolling around under great duress rubbing and banging with other cars in close proximity.
That's what NASCAR gives you at most tracks, in fairness.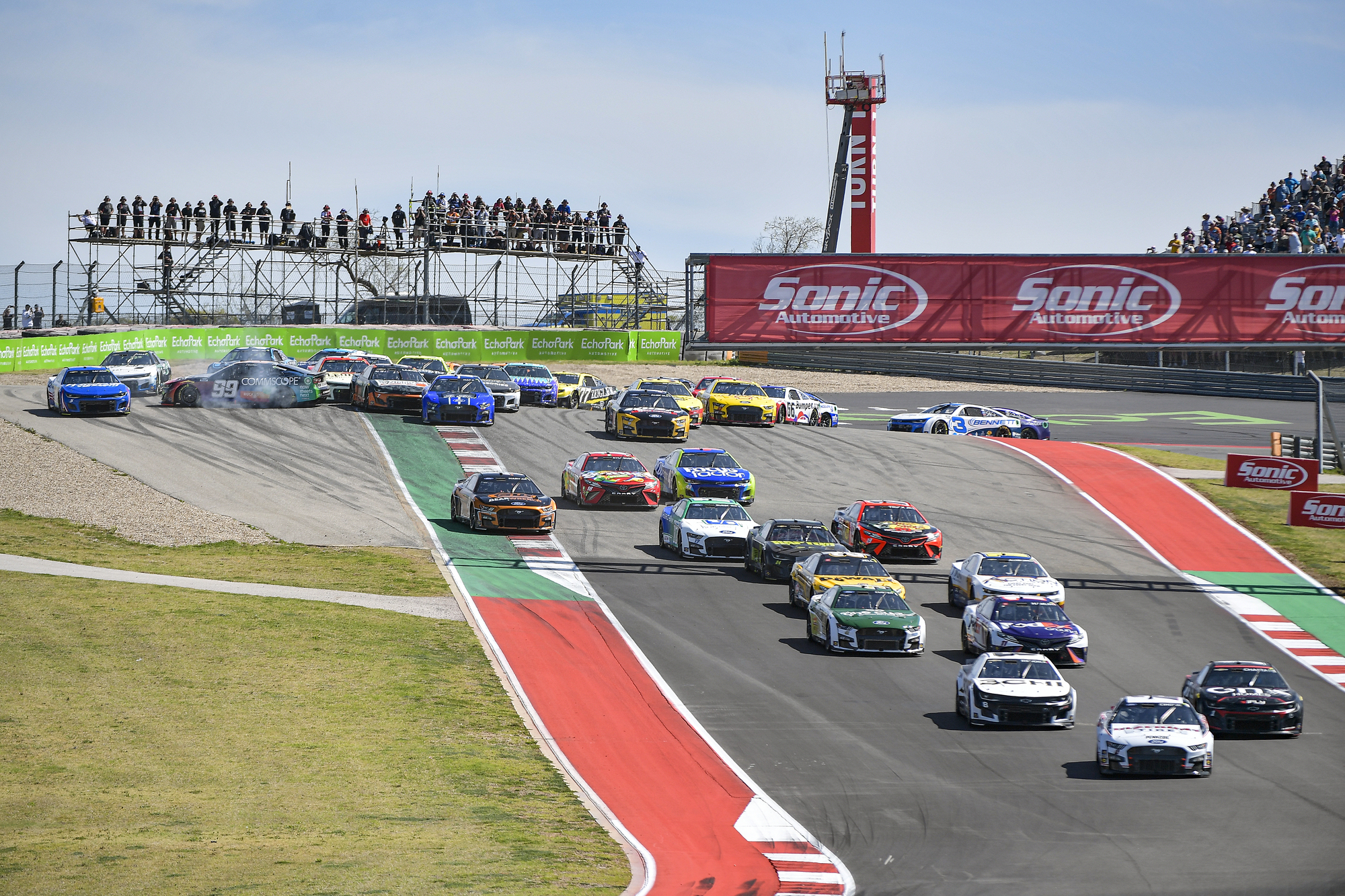 Add in a total disregard for track limits – NASCAR fan: "What are those?" – and lengthy power slides and you have all the ingredients you need for an entertaining race.
The passing zones are similar to F1, mainly at Turn 1 and Turn 12 which are both at the end of long straights. But a general hands-off stewarding approach means big punting moves to force overtakes aren't out of the question.
Because of the weight of the cars it can be much more difficult to bail out of an overtake, just because once the front end is loaded up under braking, changing direction is tough because of the weight. So if someone commits, it usually means an optimistic move or someone's going off.
That's what happened last year when Chastain punted AJ Allmendinger into Alex Bowman, which gave Chastain the win. No penalties, no messing with the results, just hard NASCAR racing.
Who are the most successful F1 drivers to try NASCAR?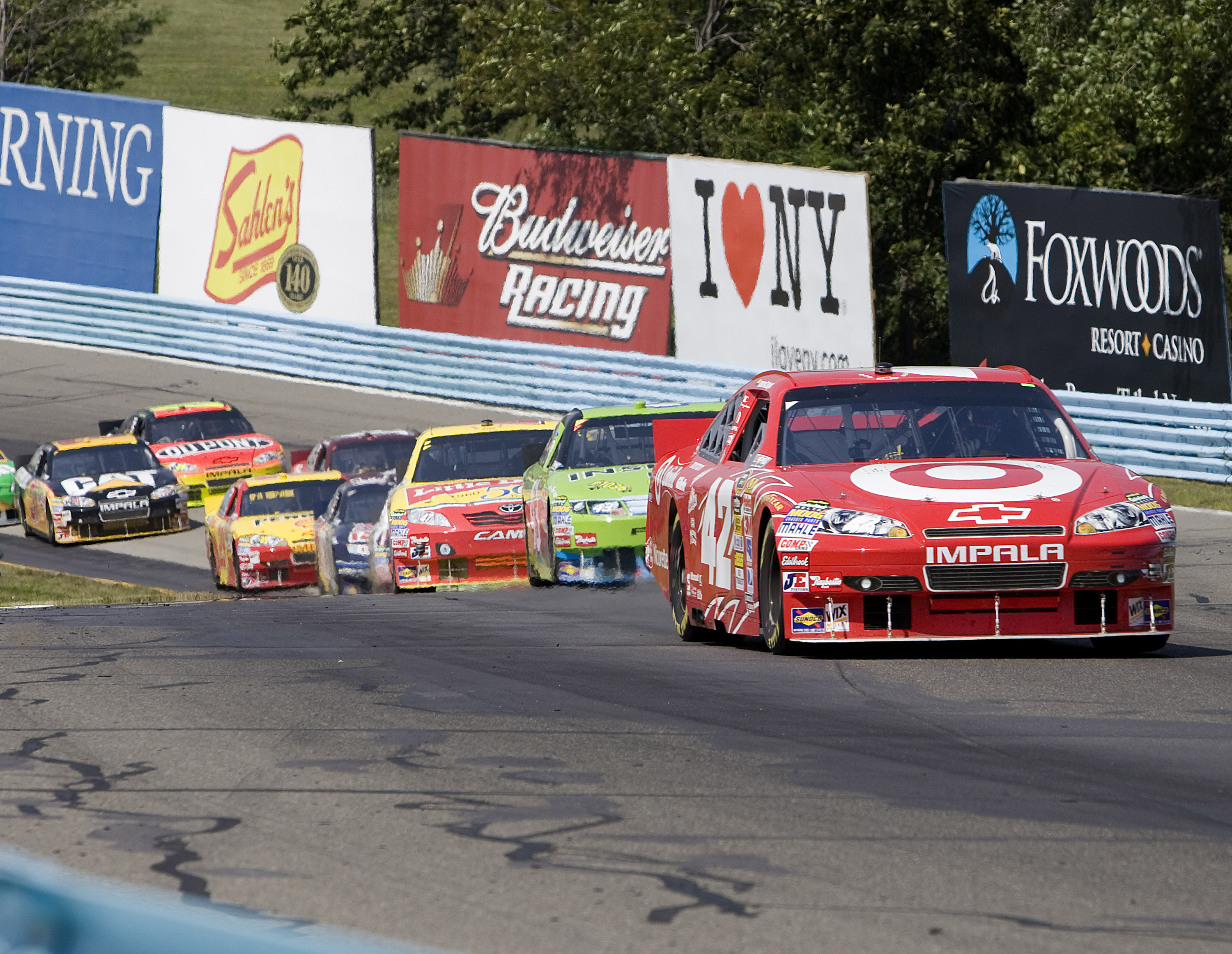 The obvious one is Juan Pablo Montoya, who won two Cup races for Ganassi having switched to NASCAR after leaving McLaren's F1 team during 2006.
At the age of 30, Montoya had plenty of time to adapt and spent the next seven years as a full-time NASCAR driver, winning races at Sonoma in 2007 and Watkins Glen in 2010.
He never quite cracked the ovals for a win, but in his time there Ganassi was not a front-running, title contending team.
F1 drivers trying their hand at NASCAR is nothing new: you can go as far back as Jim Clark racing at Rockingham in 1967 for an example of that.
The 1997 F1 champion Jacques Villeneuve contested six races over 15 years, including a strong qualifying and 22nd-place finish at the Daytona 500 for relative newcomers Team Hezeberg in 2022.
Kvyat also raced for Hezeberg in 2022, with a best finish of 36th from three races with the team on road courses.
Nelson Piquet Jr had success in the Cup Series' supporting championships. He won three races in 2012, one in the Xfinity Series and two – both on ovals – in the Truck series, before focusing on Formula E, which he became the first champion of in 2014-15. He did race in the Cup Series once, finishing 26th at Watkins Glen in 2014.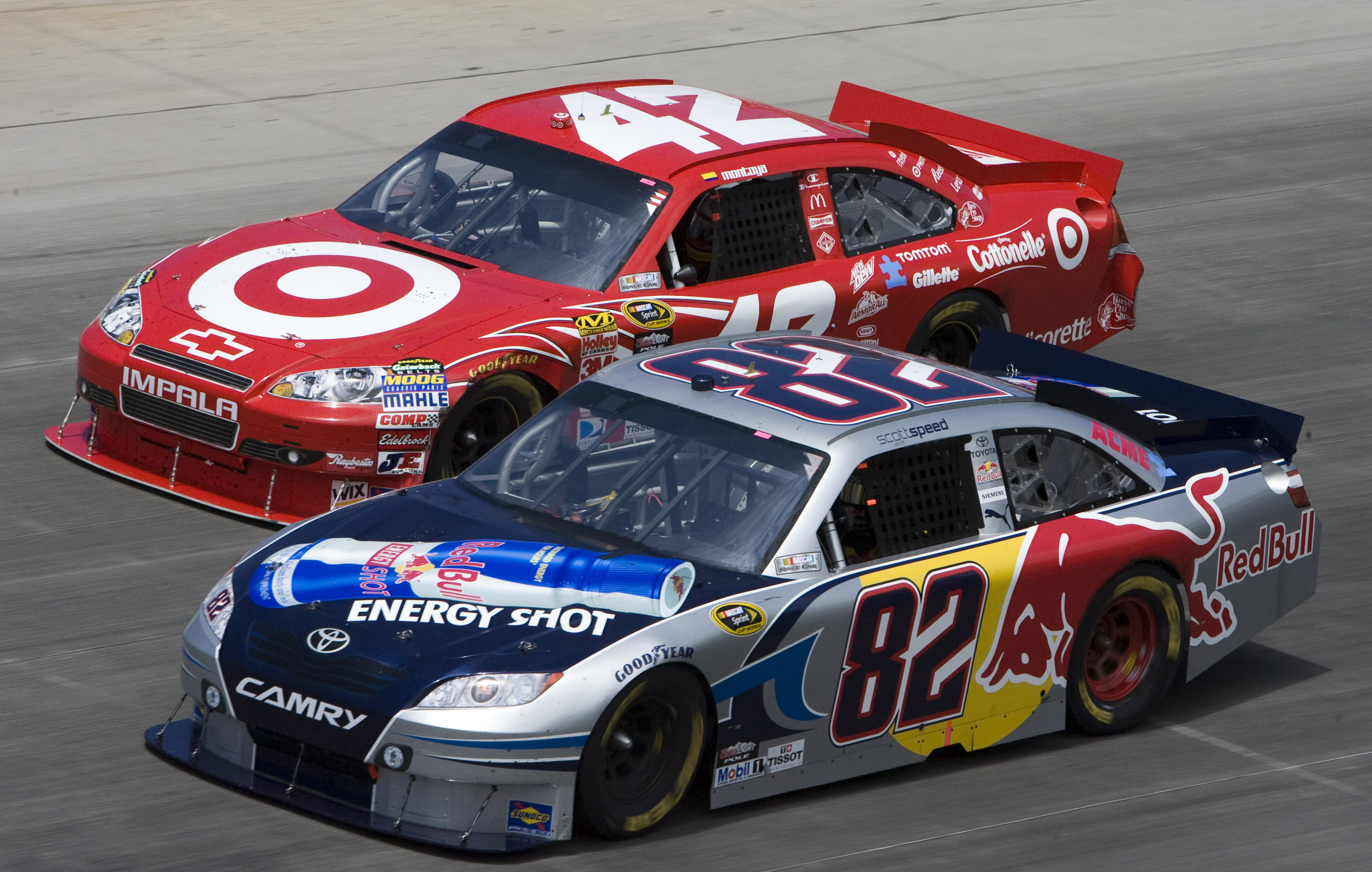 Scott Speed is another recognisable name here. In 2008 he turned his Toro Rosso disappointment into a NASCAR career that spanned six years, albeit his only full-time chances came in 2009 and 2010 with Red Bull.
His best result was fifth at Talladega in 2009.
What are the big NASCAR storylines so far this season?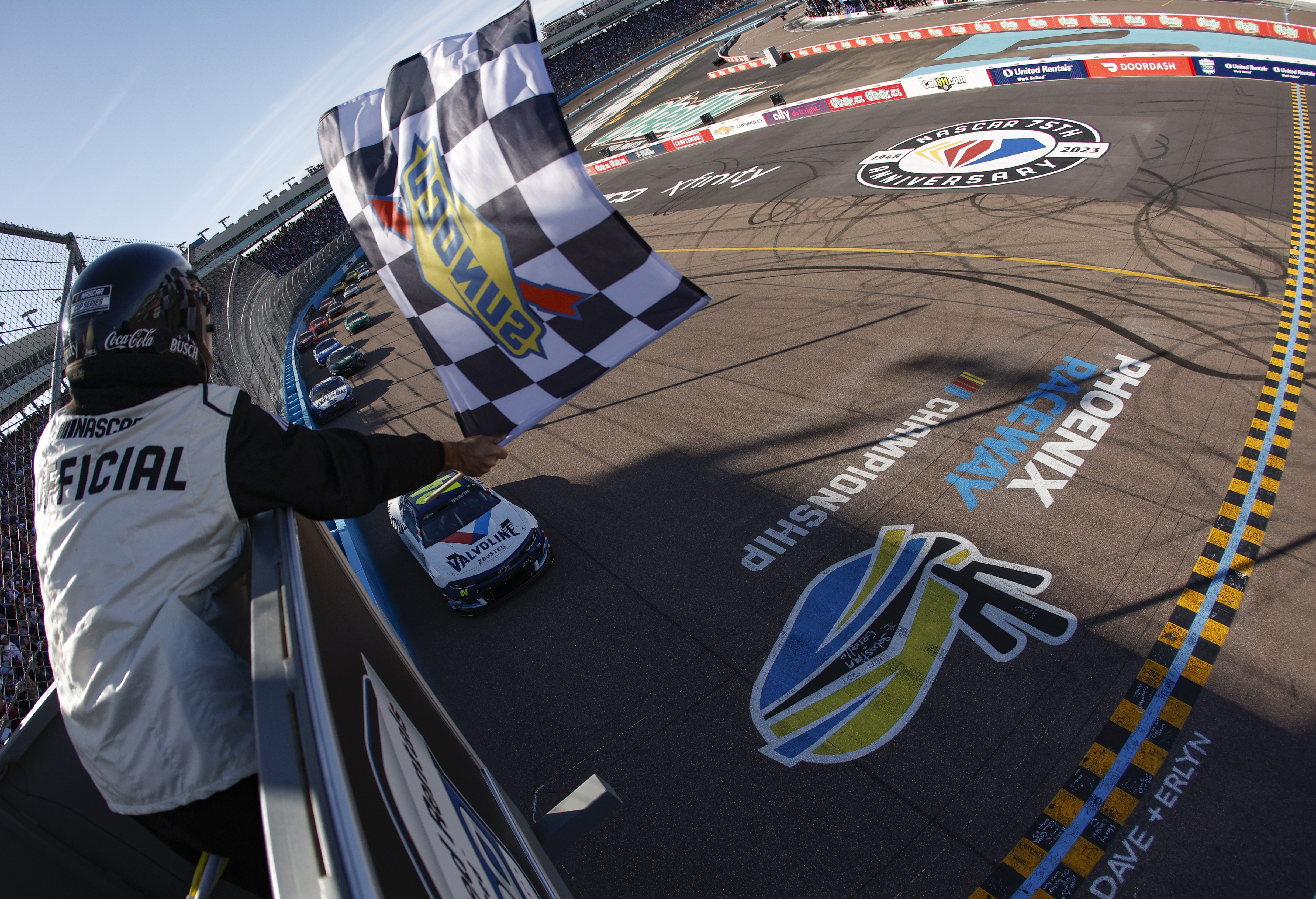 Perhaps the biggest ongoing storyline in NASCAR at the moment is the series' decision to dish out its biggest ever penalties to top team Hendrick Motorsports over the legality of its hood louvres.
These are supplied by a manufacturer and aren't open to change but, in a rare appeal of a NASCAR penalty, Hendrick is pushing back – saying modification is necessary to fit the louvres and that the parts aren't what had previously been agreed with teams.
It's rare a team publicly argues with NASCAR but, following a $400,000 fine and a 100-point deduction plus 10 playoff points for all four Hendrick cars and one of Kaulig Racing's entries, it's easy to see why it has to. Those playoff points could decide the title.
The appeal will be heard on March 29.
Sticking with Hendrick, Chase Elliott is out for six weeks because he broke his leg in a snowboarding accident. The 2020 champion has been replaced by Josh Berry on the ovals and by Jordan Taylor this weekend.
Taylor – a double IMSA champion – has been working with Hendrick on another big story of 2023, Garage56, where a modified Cup Series car will race at the Le Mans 24 Hours. Taylor is a driver advisor for Jenson Button, Jimmie Johnson and Mike Rockenfeller, who have completed a 24-hour sim in the car already. Button reckons it's a whopping seven-seconds a lap quicker than a normal Cup car!
Taylor isn't slated to race beyond this weekend as Elliott should be back before the next road course race.
Elsewhere, Kyle Busch has had a strong start at his new team. Taking Tyler Reddick's seat after 14 years at Joe Gibbs Racing, Busch is seventh in the points and won at Fontana – which guarantees him an entry into NASCAR's playoff system to decide the champion.
Last year was his worst championship finish since 2012 – Busch was 13th – so he has started well.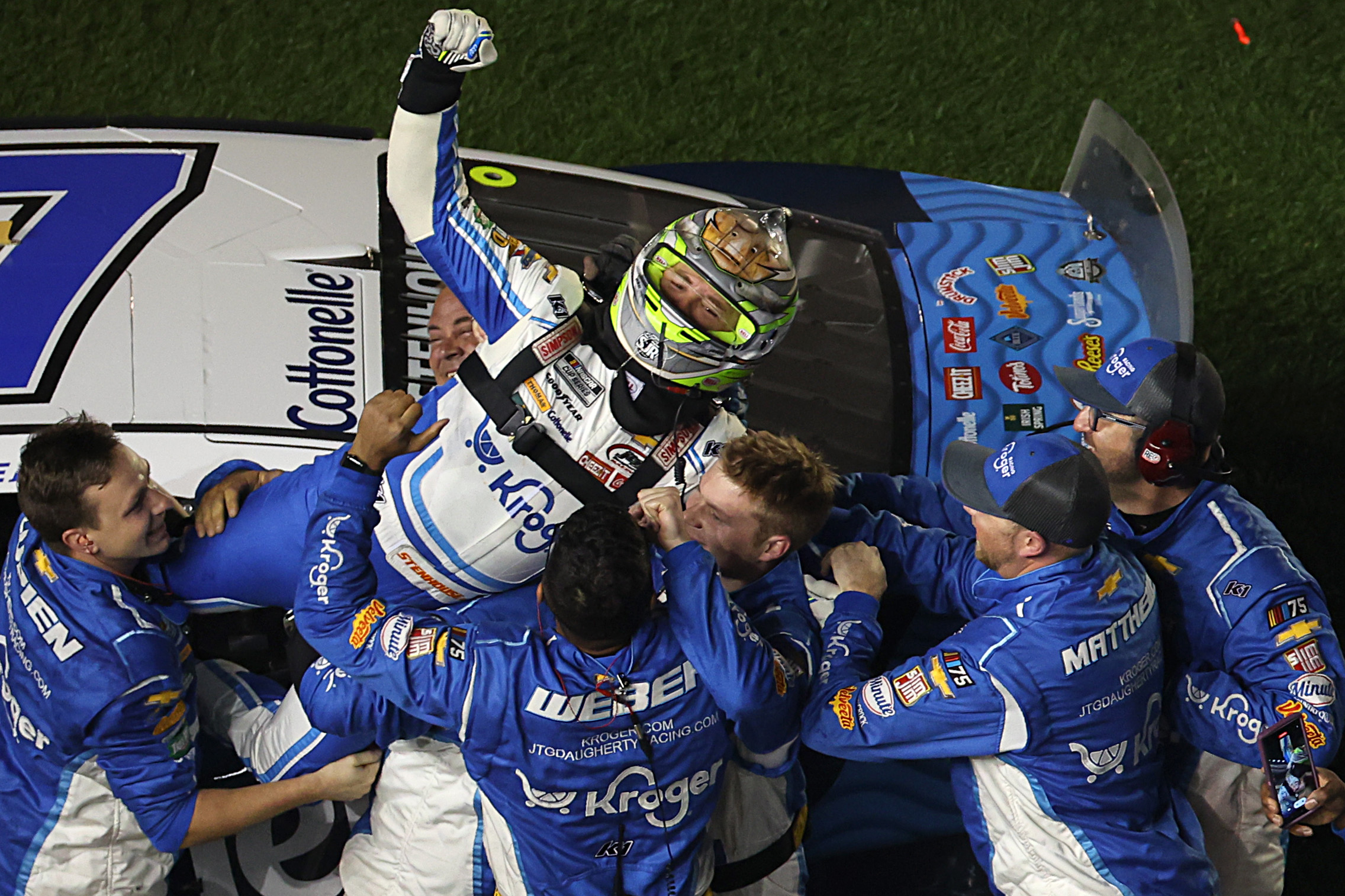 Another driver caught up in a comeback story is Ricky Stenhouse Jr, who won the prestigious Daytona 500 in a shock result for JTG Daugherty Racing last month. The team had one win, on a road course with AJ Allmendinger in 2014, before that.
Stenhouse had two NASCAR wins in his 14-year career entering Daytona, where he ended a five-year streak without a win.
Elsewhere in NASCAR's 75th anniversary year the Cup Series will race on a proper street circuit for the first time with a new Chicago street circuit on July 2. The circuit certainly looks like it will create dramatic racing in the series.
In a feature centred around open-wheel to NASCAR crossovers, we'd be remiss not to mention another huge story for 2024, as it's been announced Kyle Larson will race in the Indianapolis 500 with McLaren's team in a tie-up with Hendrick.
You can listen to Larson discuss the move on The Race IndyCar Podcast in an exclusive interview here.
What are the biggest challenges of the new NextGen car?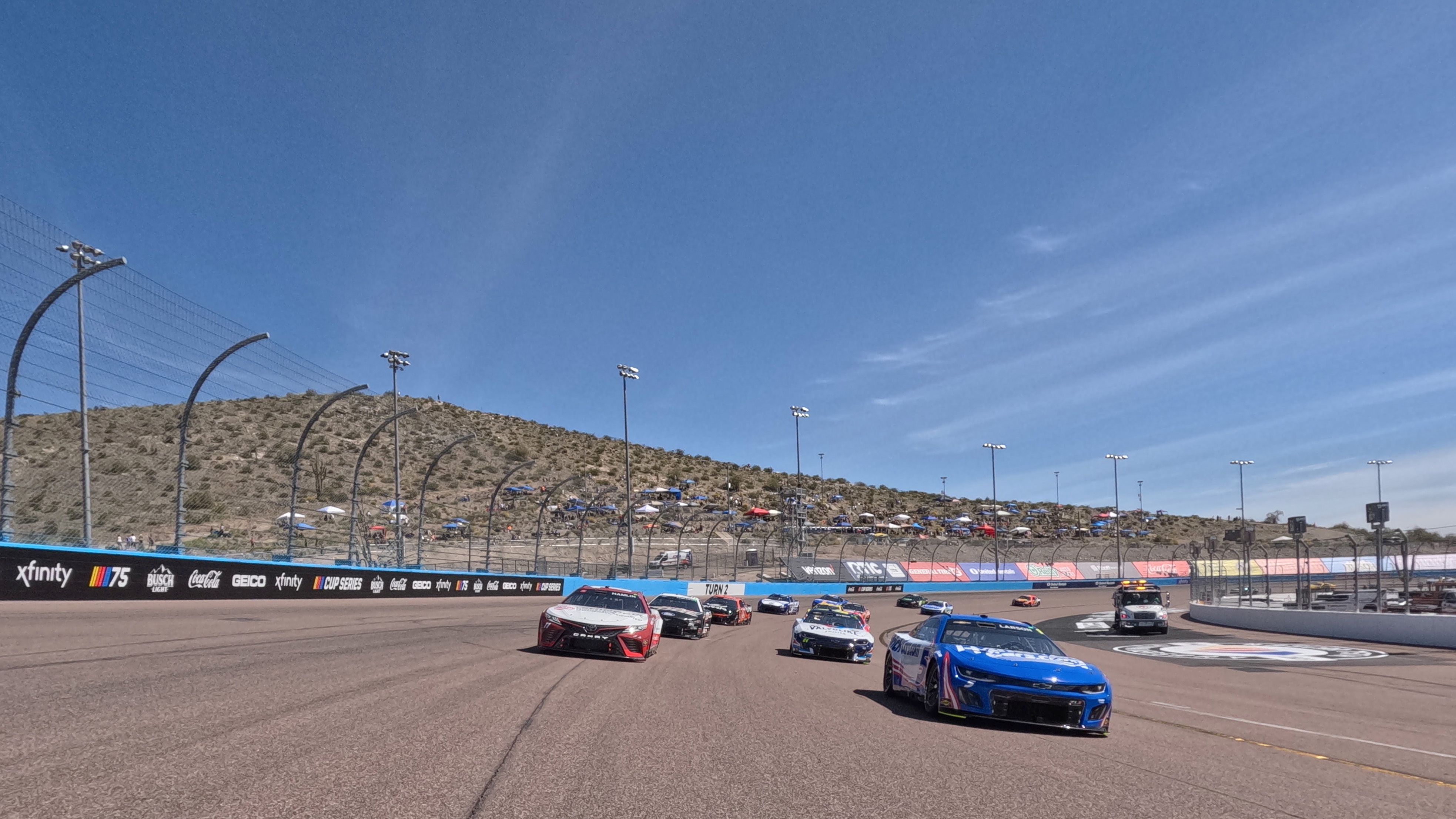 On that episode of The Race IndyCar Podcast, Larson gave good insight into what it's like to race the new car on a road course. He's as good a person as any as he'd won races in both cars.
"I would say road course stuff, maybe the biggest difference is just with how good the brakes are compared to what we used to have and we have bigger tires and stuff," said Larson.
"So more grip, which made the road courses…I feel like I always enjoy the road courses but then it makes it feel like qualifying laps almost every lap so that's kind of fun.
"But it makes it much more difficult to pass because the braking zones were way shorter so yeah, more fun to drive but harder to race probably."
Luckily, "harder to race" hasn't resulted in a diminished spectacle on road courses last season and there's no expectation anything will be different heading to COTA.
Where things might be interesting is that this is the first time NASCAR has gone back to a road course for a second time with the NextGen car. So whether that information from last year helps close the gap between teams or gives the top outfits a chance to elevate, only this weekend will tell.