NASCAR's explosion of outside stars entering road courses this weekend continues with ex-Formula 1 driver Kamui Kobayashi and current Supercars points leader Brodie Kostecki making their debuts alongside the returning Jenson Button and Shane van Gisbergen, among others.
Van Gisbergen won NASCAR's last circuit race – the Chicago street course, pictured above – although a repeat performance will be a tough task at a permanent road course like Indy where his rivals have plenty of experience.
With so many big names to spot this weekend – not to mention IndyCar racing alongside at the same track on the same weekend – we outline who and what to watch from this year's 200 at the Brickyard.
Who are the newcomers this weekend?
While Kobayashi might be the most exciting non-regular this weekend, and Button is always a draw, it would seem remiss not to start with van Gisbergen who won his first NASCAR race in July.
---
Road course ringers this weekend
Jenson Button – #15 Rick Ware Racing Ford
Brodie Kostecki – #33 Richard Childress Racing Chevrolet
Mike Rockenfeller – #42 Legacy Motor Club Chevrolet
Kamui Kobayashi – #67 23XI Racing Toyota
Shane van Gisbergen – #91 Trackhouse Racing Chevrolet
Spotters' guide: See the paint schemes each driver will use, click here
---
While he deserved his Chicago win, a combination of NASCAR's first ever street race and wet weather certainly made his transition easier. Now he has to face the Cup Series regulars on a track they know well, which he accepts he'll need to "get up to speed quickly" if he's to have a chance of repeat success.
Don't forget, Kimi Raikkonen has made two starts on permanent road courses in this car and struggled to fight for a top 10 spot, and Kimi is no slouch!
It's hard to imagine how van Gisbergen could be overshadowed this weekend, but the less well-known Brodie Kostecki could be a contender for the best 'ringer' this weekend.
.@BrodieKostecki takes on pit stop practice in the No. 33 @mobileXus Chevrolet! pic.twitter.com/zKK1g4ws65

— RCR (@RCRracing) August 9, 2023
He currently leads the Supercars standings – two spots ahead of van Gisbergen – and has impressed his Daytona 500 and Coca Cola 600 winning crew chief Justin Alexander, who said his "feedback is phenomenal, incredible, on par with the best I've ever worked with" in a video with Supercars' website.
Alexander has also worked with Jeff Gordon and Jimmie Johnson, so that's big talk.
It might look like van Gisbergen's Chicago win has inspired Kostecki's move, but he has been working on this deal for a year and locked in the Indy road course as his starting point eight months ago. He's no newbie to NASCAR having raced in its K&N Pro Series East before establishing himself in his native Australia.
His Childress team won this race with Tyler Reddick last year and his team-mate Kyle Busch has been strong on road courses in the past, so he could get up to speed quickly. Especially after significant time on the sim.
2009 @f1 Champion @jensonbutton will make his third start in the No. 15 @mobil1racing Ford Mustang, doing so this weekend on the @IMS road course. #nascar #thebrickyard #roadcourse pic.twitter.com/KWBdxqN4Sf

— Rick Ware Racing (@RickWareRacing) August 8, 2023
Button returns for his third Cup Series race with the Stewart-Haas-supported Rick Ware Racing entry.
Button nearly fainted from the heat on his debut at the Circuit of the Americas where he also got a wack from ex-Formula 1 rival Kimi Raikkonen, and then crashed at the pit entry in the Chicago race which was always going to be a struggle to come back from.
It would be intriguing to pop Button in one of the top teams for a race to see how much of his lack of peak performance is team or driver related, and while he's shown flashes of pace, you have to believe he'd be capable of more in a more established road course car. It will be intriguing to see how far he is able to step forward with the knowledge of his COTA debut here.
Rockenfeller probably faces the biggest uphill struggle as a rookie in one of the least competitive cars the newcomers will drive, and likely with less preparation, too.
Jimmie Johnson co-owns the team and was Rockenfeller's Garage 56 Le Mans (with Button, pictured below) and Action Express IMSA team-mate and the two have become "great friends".
Rockenfeller made two Cup Series starts last year for Spire Motorsports finishing 30th and 29th, so expectations are low for the two-time Le Mans winner who hasn't raced at Indy before.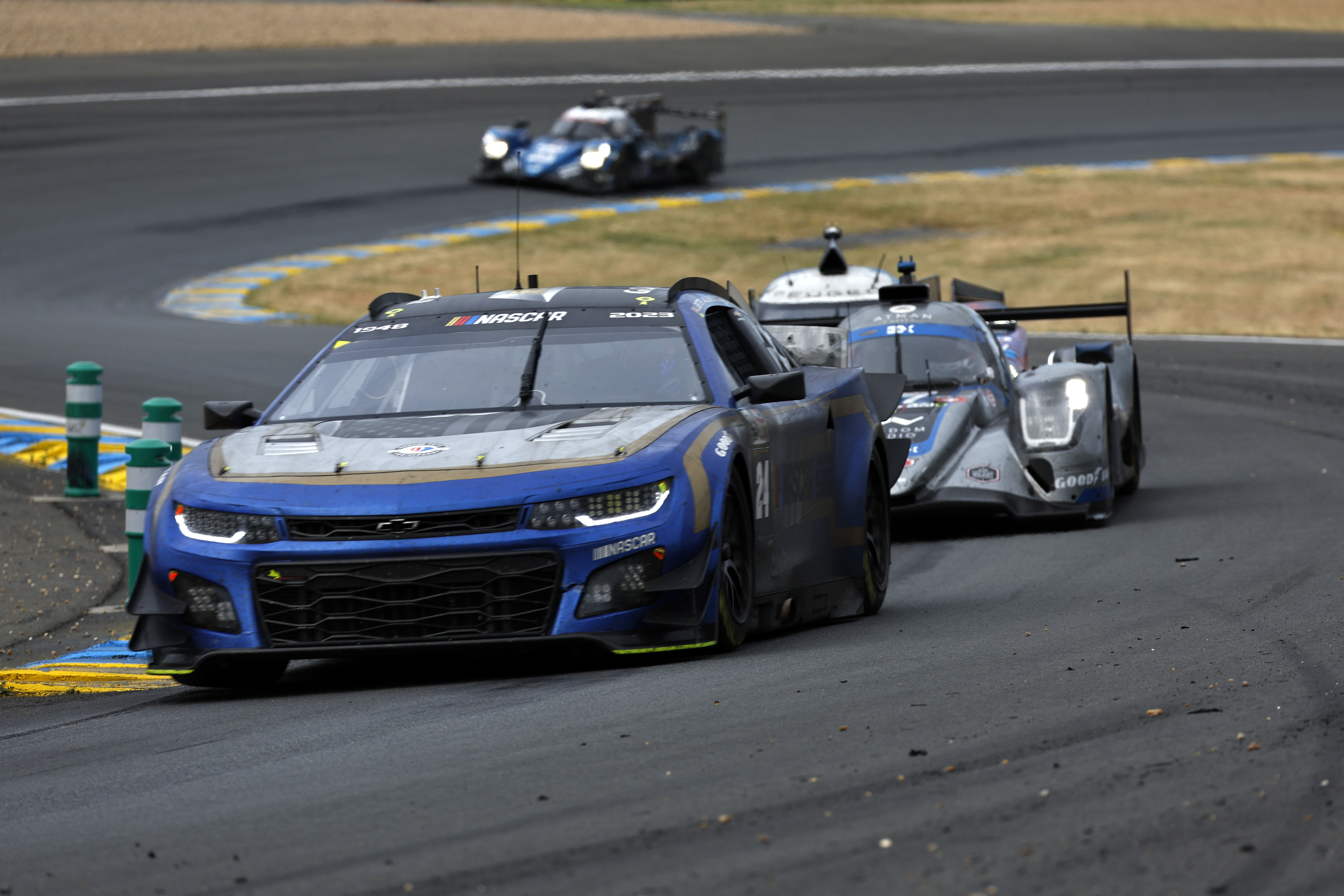 "I was dreaming about being in a Cup Series car again and I'm thankful for the opportunity," he said.
"I will try my best in this short timeframe to come together with the team and have a great race in Indy."
Saving the most fun and interesting for last, Kobayashi will race alongside arguably NASCAR's best current road course racer Reddick in the 23XI team (pronounced 23-11).
The Japanese driver's aggressive style will likely fit right into the NASCAR style we've seen recently on road courses, and it's certain he'll have his elbows out fighting for every possible position.
My 67 car are ready to go! pic.twitter.com/jI65ZYbdvJ

— KAMUI KOBAYASHI (@kamui_kobayashi) August 10, 2023
He described the series as being like a version of the 'American Dream'.
"I think NASCAR is kind of like baseball," Kobayashi said.
"It's something different in the culture of motorsports compared to Japan and Europe, and it's NASCAR, and as a driver, it's an American dream."
Kobayashi might win, he might struggle at the back or be anywhere in between. All we know is, he'll be very exciting to watch. He's had some sim time to prepare and comes in as a Le Mans and WEC champion certainly capable of a top performance.
He's the second NASCAR Cup Series starter from Japan, after Hideo Fukuyama, and the last time 23XI fielded a third car Travis Pastrana drove it to 11th in the Daytona 500.
Who are the favourites this weekend?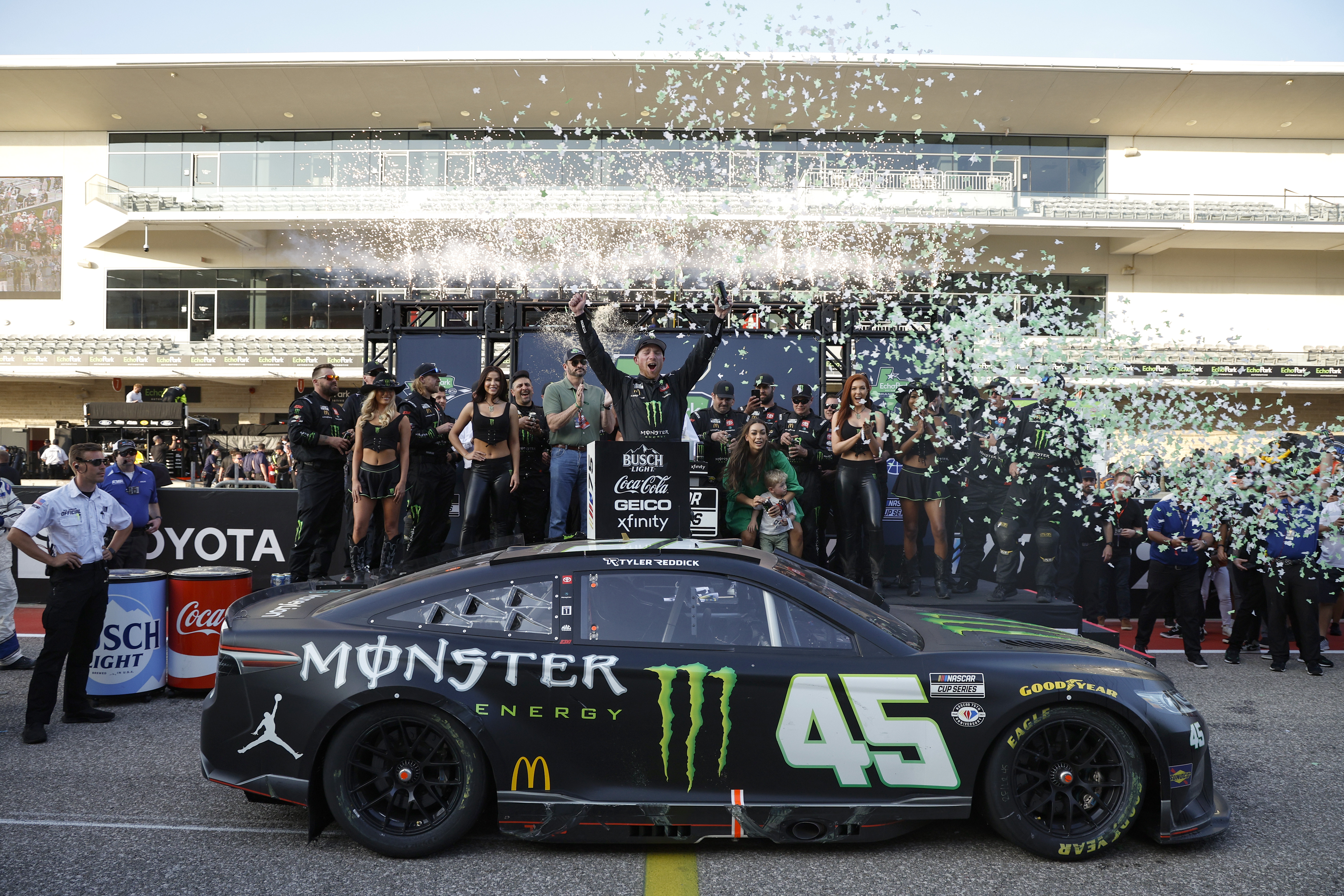 Reddick always appears to be the favourite on IndyCar permanent road courses, and he won this one convincingly last year despite racing for a different team in Richard Childress.
He also won the first road course race of the season at COTA, while Martin Truex Jr – in a Toyota but with Joe Gibbs – won the last one at Sonoma.
Kyle Busch was second in those two races and AJ Allmendinger has historically been very strong on the Indy road course, racing for Kaulig, so those are two Chevy options for the win. And never rule out Kyle Larson at any track, including road courses, or the strong Hendrick Motorsport contingent who always appear in contention when turning right is important as turning left.
The rookie Ty Gibbs is an ouside shot as he's looked strong for Gibbs on the road courses although the result hasn't quite come to fruition yet, and we can't go without mentioning van Gisbergen who has already shown what he can do. He and his Trackhouse team-mates Ross Chastain and Daniel Suarez will be competitive.
How does qualifying work?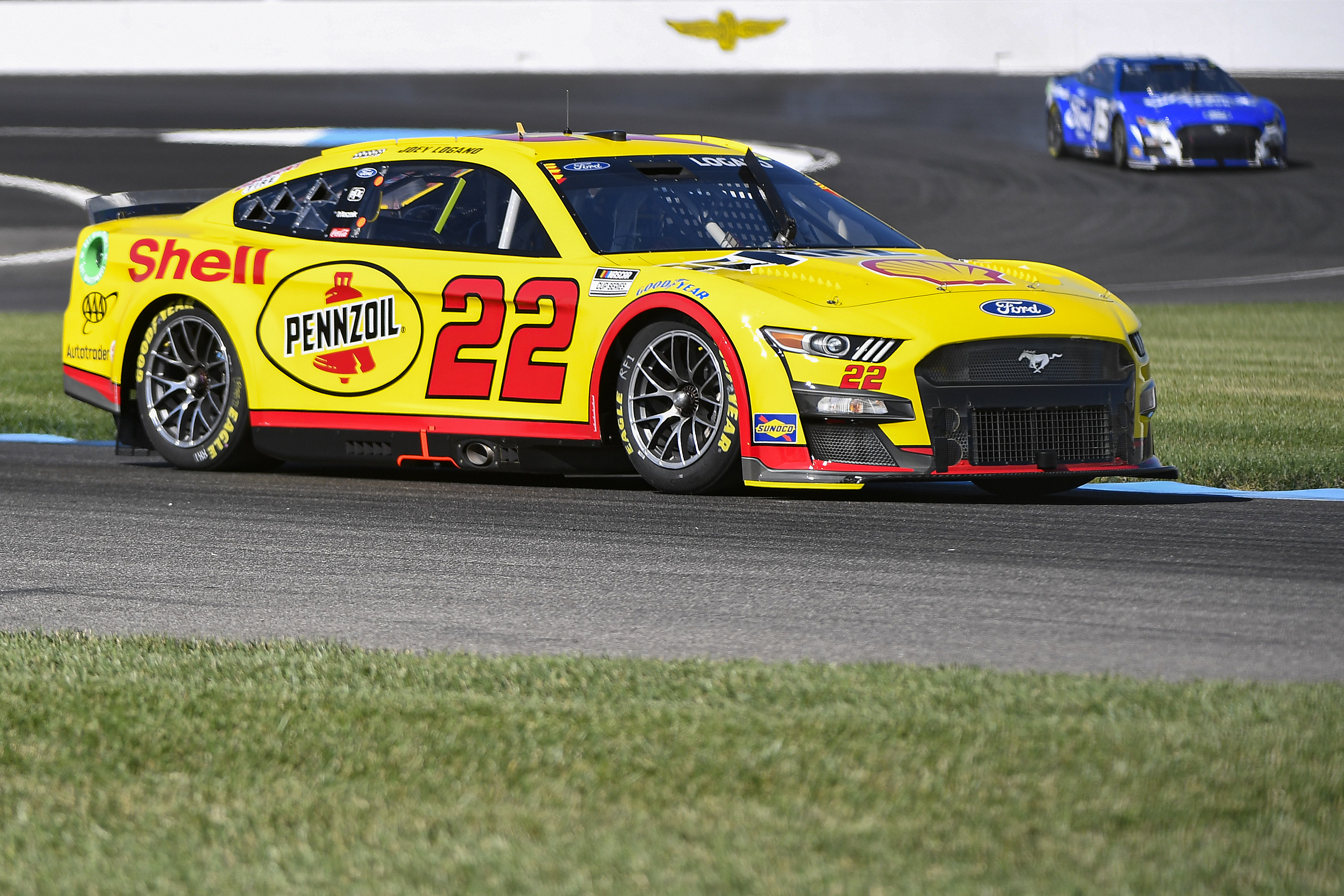 There's an hour long practice session and then immediately the field heads into qualifying, so practice is almost part of qualifying in a sense and you better not crash in that practice or you're in trouble.
For qualifying itself the field is split into two groups which each get 15 minutes to set their best possible lap time.
The top five from each group go to a pole shootout of 10 cars, which are given 10 minutes to excel.
What's going on in NASCAR this season?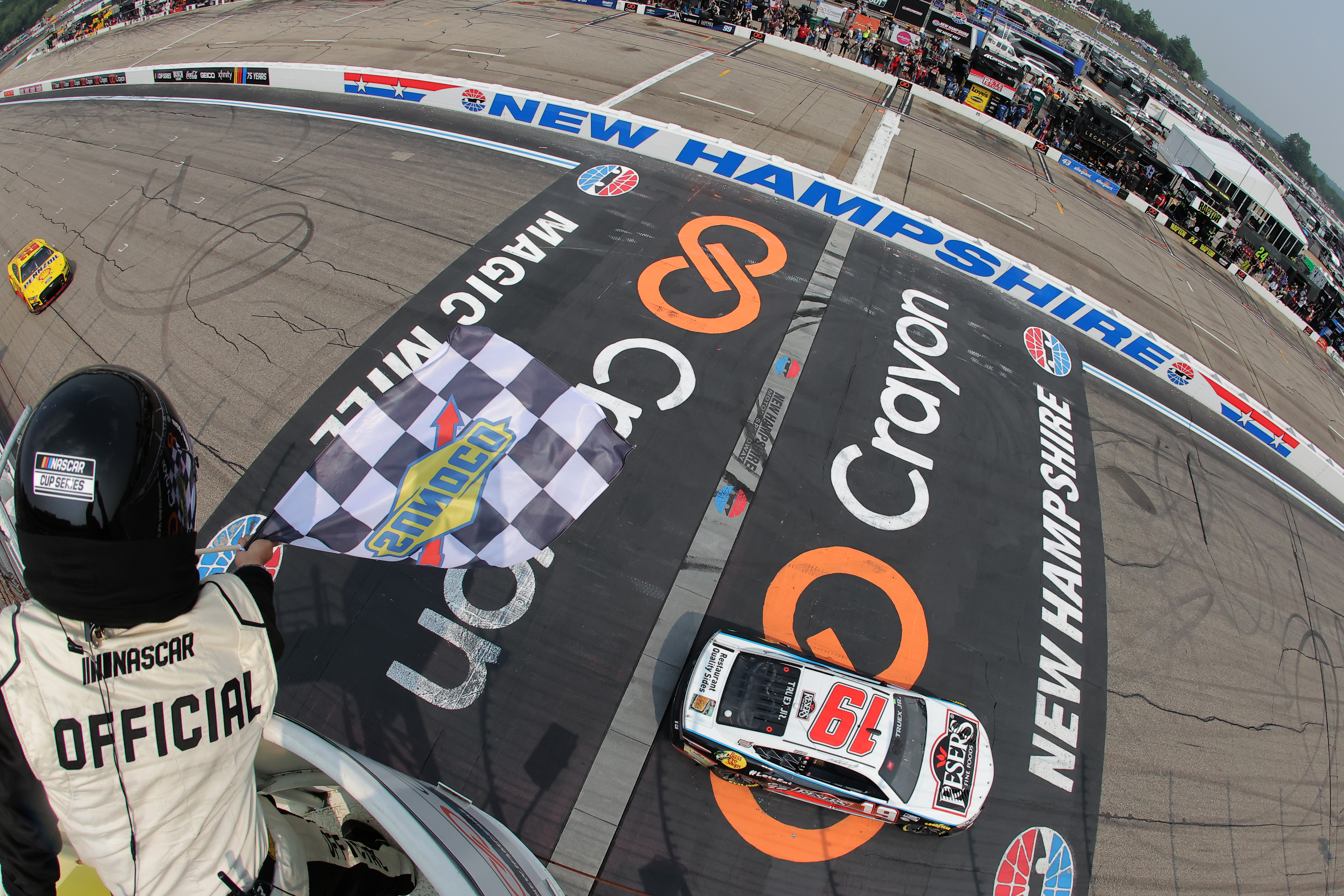 There's only three races to go before there's a relative reset in the points standings and NASCAR's playoffs begin.
Martin Truex Jr, William Byron, Denny Hamlin, Kyle Larson and Kyle Busch all have multiple wins, which will give them bonus points once the playoffs start.
With only three races to set the chance to make the playoffs and fight for a championship, that's another reason for aggressive racing which, let's be honest, NASCAR didn't need any encouragement on.
16 drivers go through to the playoffs, and a win guarantees you a spot. At the moment, 11 drivers have won, so the 12-16 positions are being filled by the highest drivers in the standings without a win.
But if someone outside of that top 16 won in the last three races they'd automatically jump into the playoffs.
---
As things stand
Through to the playoffs with wins
1 Martin Truex Jr
2 Denny Hamlin
3 William Byron
4 Christopher Bell
6 Kyle Larson
7 Ross Chastain
9 Kyle Busch
10 Ryan Blaney
11 Chris Buescher
12 Joey Logano
13 Tyler Reddick
15 Ricky Stenhouse
(12 drivers)
Qualified on points
5 Kevin Harvick
8 Brad Keselowski
14 Bubba Wallace
16 Ty Gibbs
Outside on points
17 Michael McDowell +3
18 Daniel Suarez +5
19 AJ Allmendinger +24
20 Alex Bowman +44
21 Austin Cindric +53
---
What's the schedule for this weekend?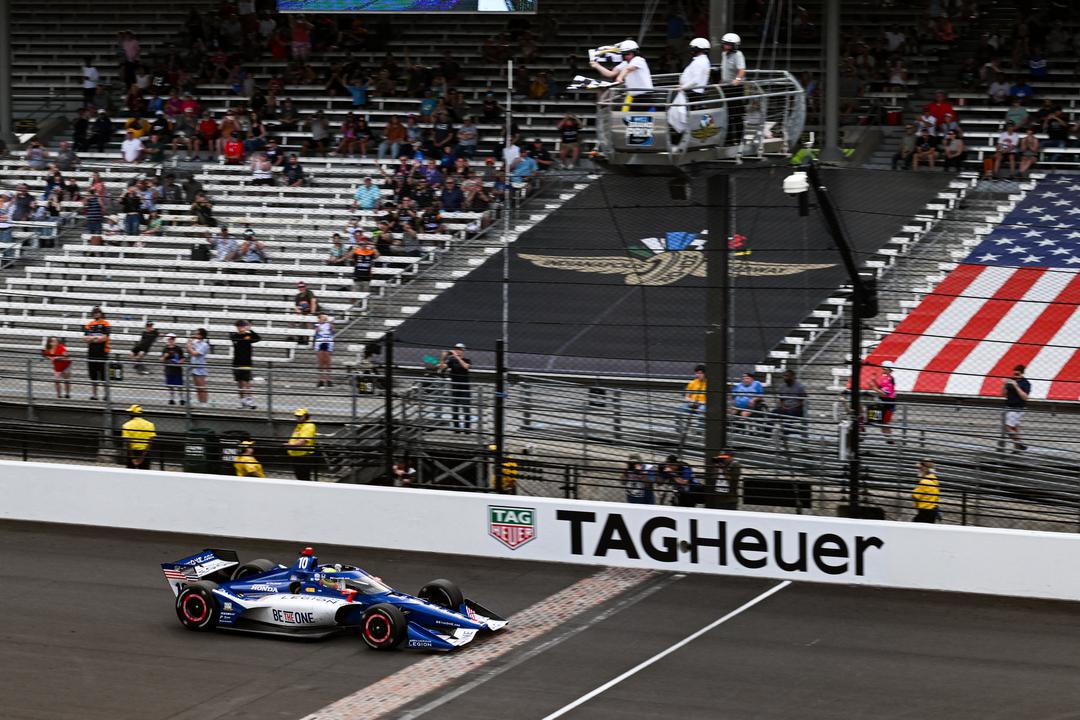 It's a big weekend as the Indy NXT and Xfinity Series each support their headline series, IndyCar and NASCAR's Cup Series, this weekend.
Indy NXT only has four events left and IndyCar has four races with Alex Palou holding an 84-point lead and time is running out to catch him.
Here's a full schedule for the weekend.
All times ET unless stated
Friday
IndyCar practice 0900-1030 (1400-1530 UK)
Indy NXT practice 1100-1150 (1600-1650 UK)
IndyCar qualifying 1230-1400 (1730-1900 UK)
Indy NXT qualifying 1420-1440 (1920-1940 UK)
IndyCar practice 2 1600-1630 (2100-2130 UK)
Indy NXT race 1650-1750 (2150-2250 UK)
Saturday
Xfinity practice 0935-1005 (1435-1505 UK)
Xfinity qualifying 1005-1100 (1505-1600 UK)
Cup practice 1135-1235 (1635-1735 UK)
Cup qualifying 1235-1330 (1735-1830 UK)
IndyCar race 1400 (1900 UK)
Xfinity race 1730 (2230 UK)
Sunday
Cup race 1430 (1930 UK)
Pictures of Garage 56, Reddick, Logano and Truex courtesy of NASCAR/Getty Images. Picture of van Gisbergen courtesy of Chevrolet.