Formula 1 world champions Kimi Raikkonen and Jenson Button will start 22nd and 24th respectively in the 39-car field for their NASCAR cameos in Sunday's Cup Series race on the Austin road course.
Though neither was close to making the cut for the 10-car pole fight, both outpaced plenty of big NASCAR names – including past champions Kevin Harvick, Brad Keselowski and 2023 series returnee Jimmie Johnson – as they each took 12th place in their respective qualifying groups.
With all times outside the pole shootout combined to form the rest of the grid, Raikkonen's Trackhouse Chevrolet ends up one row ahead of Button's Rick Ware Racing Ford entered with support from Stewart-Haas Racing.
Austin is the first of three events in Button's 2023 NASCAR programme, as he continues an inventive post-F1 career that has so far included a Super GT title in Japan, the World Endurance Championship with SMP's LMP1 programme, a British GT one-off with his own team, Extreme E (also with his own team) and Nitro Rallycross.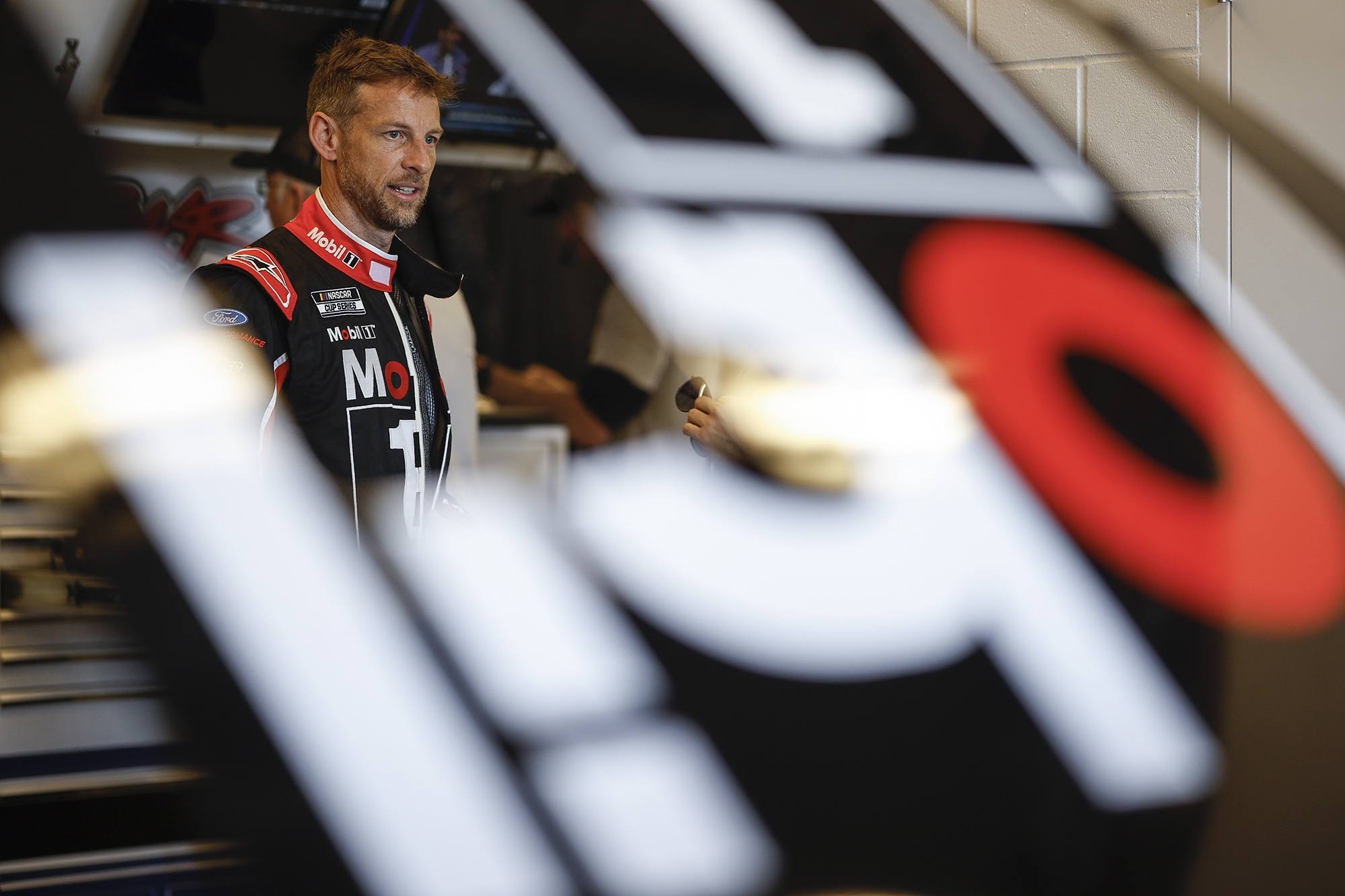 After Austin he will also contest NASCAR's new Chicago street race in July and August's Indianapolis road course round.
"It's definitely worlds away from the racing that I've been used to in the past, but it's so much fun," said Button.
"I'm enjoying the experience and the learning curve, because there's a lot of that – these cars are heavy.
"But also the process and everything, over the race weekend, it's just so different. I've never not had a pit [speed] limiter before so it's little things like that you don't think about.
"I'm not just running this race, so I get time to get experience behind the wheel of this heavy machine."
Though SHR stablemate Harvick was among the big names the two F1 veterans outqualified, as the 2014 champion starts 29th, Button suspects the experienced NASCAR drivers will be much tougher to beat in the 68-lap race.
"Kevin has obviously raced a lot everywhere and in everything in NASCAR," said Button.
"He didn't have such a good run today in qualifying but the race – as he knows – is very different to qualifying.
"You can't go all-out in the race because you burn the tyres up pretty quickly.
"I'm looking forward to it, it's going to be a real challenge. Three and a half hours tomorrow, I'm going to learn a lot."
While Raikkonen and Button were comfortably ahead of another guest in the shape of IndyCar racer Conor Daly – who's down in 35th for the less-fancied TMT squad – they certainly weren't the most impressive of the one-off additions to the field.
Sportscar star Jordan Taylor starts fourth for his NASCAR Cup debut, standing in for 2020 champion Chase Elliott at Hendrick Motorsports (which also took pole with William Byron). Elliott is sidelined with a broken leg from a snowboarding accident.