In its 75th anniversary season, NASCAR has taken the bold move of placing its top-tier Cup Series championship on a street course for the first time in Chicago and the venue will debut this weekend culminating in a race on Sunday.
Whether it's effectively shutting down a large, important area of one of America's biggest cities, wondering how a street course will blend with NASCAR drivers' seemingly militant approach to racecraft on road courses or the fact the series is still finding new things to do 75 years in, there's a lot to unpack about this move by NASCAR.
Not to mention that it's equally as unpopular with some of its core fans as it is popular with people praising NASCAR's radical approach to its calendar in recent years.
We've taken a look at the track and some of the talking points off it.
Why is this a big deal?
Well, put simply, it's a big deal because it's the first of its kind. It's the first NASCAR street race.
Not only that, but it's a triumph of politics and resource. With Chicago boasting a population of 2.697 million according to Google, to shut down one of its busiest areas downtown is quite the achievement.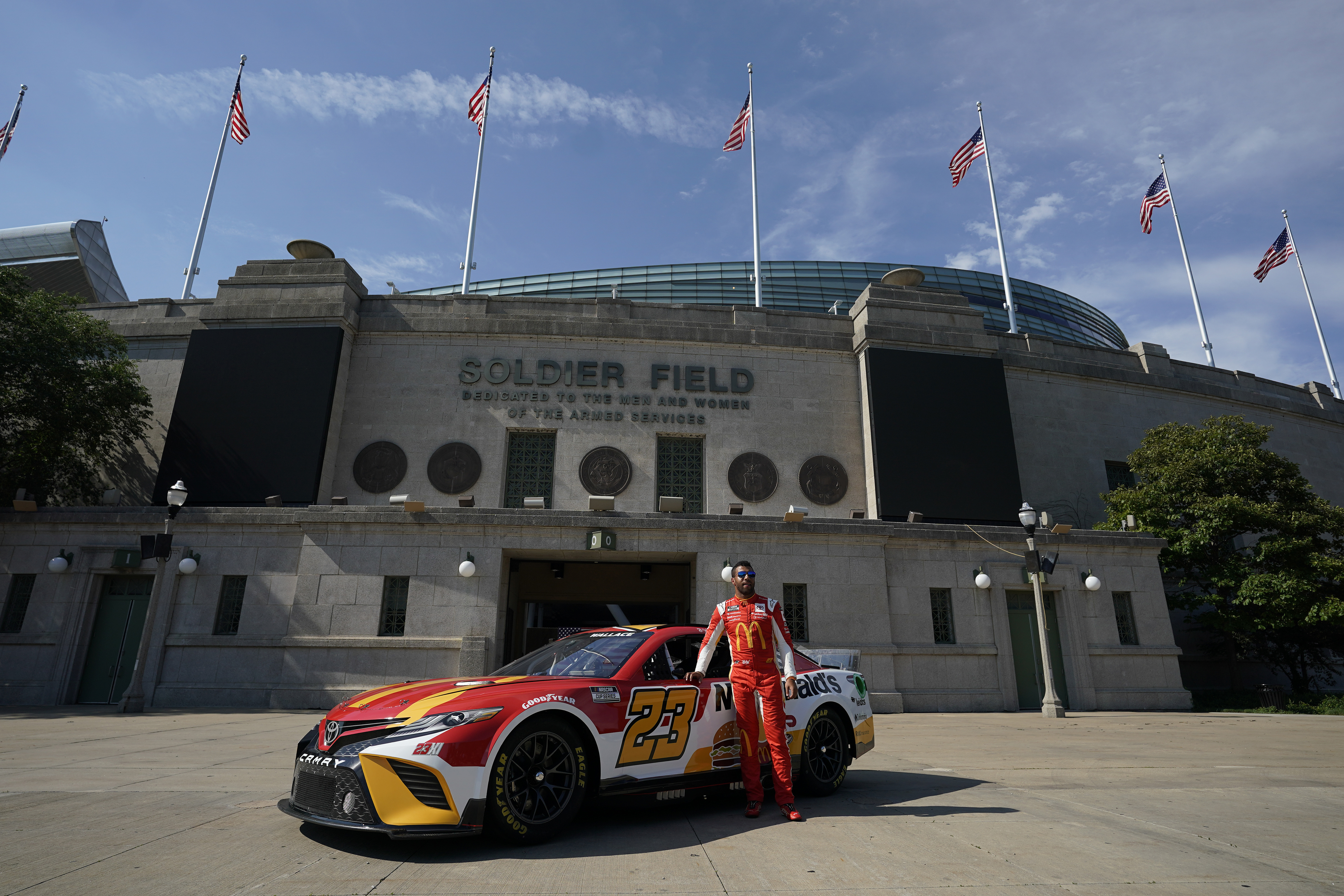 Yes, it takes NASCAR away from its usual settings where sometimes families of fans have been attending for 75 years – that's the anniversary NASCAR is celebrating of its birth in 1957 this year – but it's a triumph of fresh thinking, an approach NASCAR has been taking for the past few years.
It's doing more road courses and trying other new things like an All-Star race in the LA Coliseum to name but a few.
"I'd say of all the changes, this is our boldest change in the schedule," said Ben Kennedy, NASCAR senior vice president, racing development and strategy.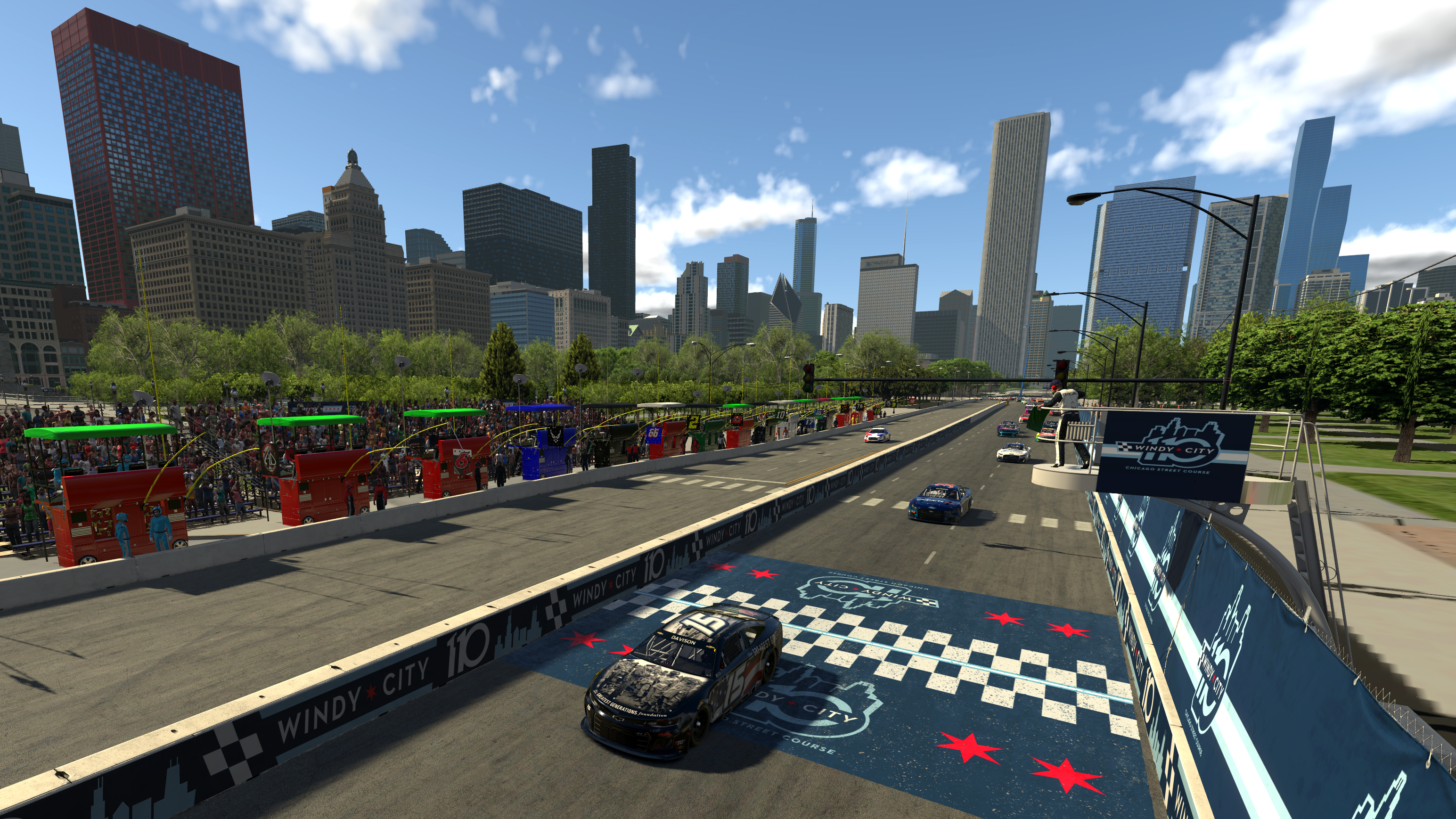 "We've said, and it's been pretty synonymous when we announce the schedules, that we want to be bold and innovative and we think about new venues and new concepts that we're going to.
"This is number one on the list for us right now, and it's certainly going to be the most anticipated event of our season and one of the biggest sport events in our country in 2023."
Whether it's a success is yet to be seen, but all the work that has gone in coupled with the bravery of NASCAR to give this a try means it's kind of a win-win already. The added publicity and new fans it hopefully attracts – even if they only attend this race once – should be huge.
For the drivers, as well as the chance to be the immortal first winner of this race, there's a purse of $7,565,807, too.
Let's give you a tour of the track
The track is mere metres away from Lake Michigan – which is itself over 300 miles long – and is built around Grant Park which is well known in the area. There will be a festival at the park alongside the racing action, which also features NASCAR's second-tier Xfinity Series.
The immediate theme is, there's a lot of 90-ish-degree corners with long braking zones encouraging plenty of overtaking action.
Turn 1 is a tight left-hander which has plenty of space for overtaking. The taper of the outside wall does naturally narrow the course but there's enough to go two or even three wide in here, but the angle of the corner certainly won't give those three cars an equal opportunity.
It's also interesting as it's a crossroads that will feature Turn 1 on the inside and then Turn 6 on the outside, separated by plenty of barrier of course.
Turn 2 is similarly wide with room on the exit, but the exit of the corner is blind and the corner is tight, so instead of trying to pass here you're probably going to be better off prioritising the run out of the corner. That's because Turn 2 leads on to a relatively long straight. At the end of that straight is the flat-out Turn 4 into a square-right at Turn 5, which is followed by a short straight into Turn 6.
Turn 6 has room on the exit, and the fact that Turn 7 is a tight right hander means anyone diving to the outside of Turn 6 will be on the inside for Turn 7, so the switchback move is going to be fun here and you should be able to pass outside and inside through Turns 6 and 7. It's worth noting Turn 7 is tighter on the exit but still wide enough for two cars.
Turns 8, 9 and 10 form a sweeping horseshoe shape that won't be the primary overtaking point on the track but seeing the cars roll through here should be entertaining before the 90-degree Turns 10 and 11 lead us back to the start finish. It also looks like these corners will be bumpy, the section has some changes of surface which could unsettle the cars under braking and turn-in.
It's not the best looking street course we've ever seen on paper but it's far from the worst.
If NASCAR's excellent iRacing series, which raced here earlier this week (see above), is anything to go by we should be in for a good race. If anything, the eNASCAR virtual race looked a bit uneventful in terms of on-track action, so it remains to be seen if that will be the case in real life or we get more like the chaotic race we're expecting.
Jenson Button and Shane van Gisbergen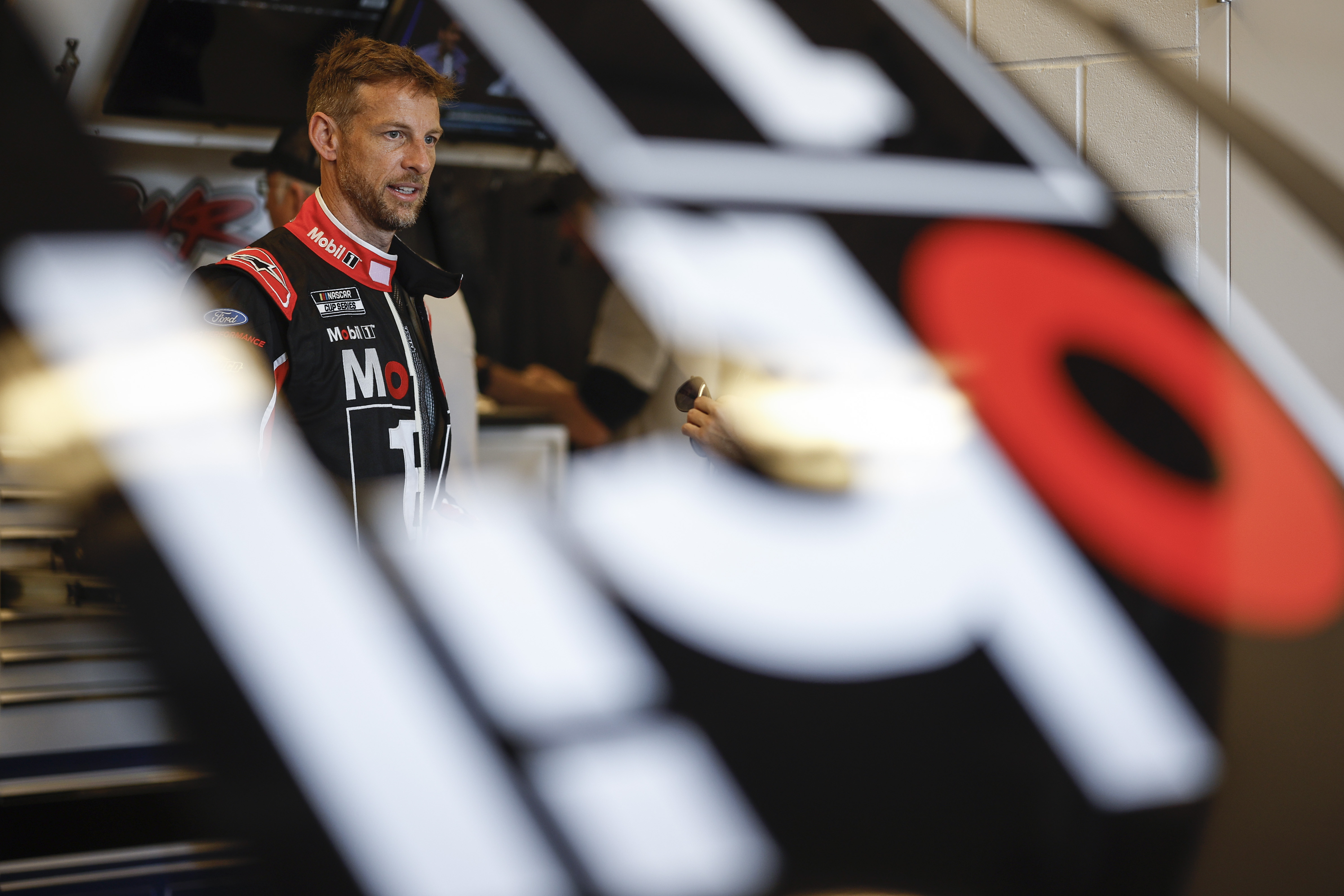 Jenson Button made his NASCAR debut at Austin in March where he almost fainted, thought 40% of the race was a "bit silly" as it was raucous and contact-heavy even by NASCAR's standards, and got a whack from fellow Formula 1 champion Kimi Raikkonen on his way to 18th.
He'll return for his second of three races – the third is at Indianapolis on the road course next month – at Chicago with Stewart-Haas and Rick Ware Racing backing his entry.
"I think [Chicago will be] probably the first time I've raced in an actual city in a racing car," he told NASCAR's website.
"Monaco is a 'principality,' but I wouldn't classify it as a city.
"I think this will bring in definitely a different fan base. I know that true NASCAR fans might think it's a bit of an unusual type of track, and why are we bothering but why not?
"I think it's great that we're willing to try something different. And if it doesn't work, it doesn't work. It is one race on the calendar.
"I love that we're trying new things, just like taking a stock car to Le Mans. Amazing. What a great opportunity. And I think it brought in a very different fanbase, and this could do something very similar."
Button is fresh off his outing at Le Mans where NASCAR took a jumped-up version of its current car to contest the 24-Hour race in the Garage 56 category and finished with aplomb.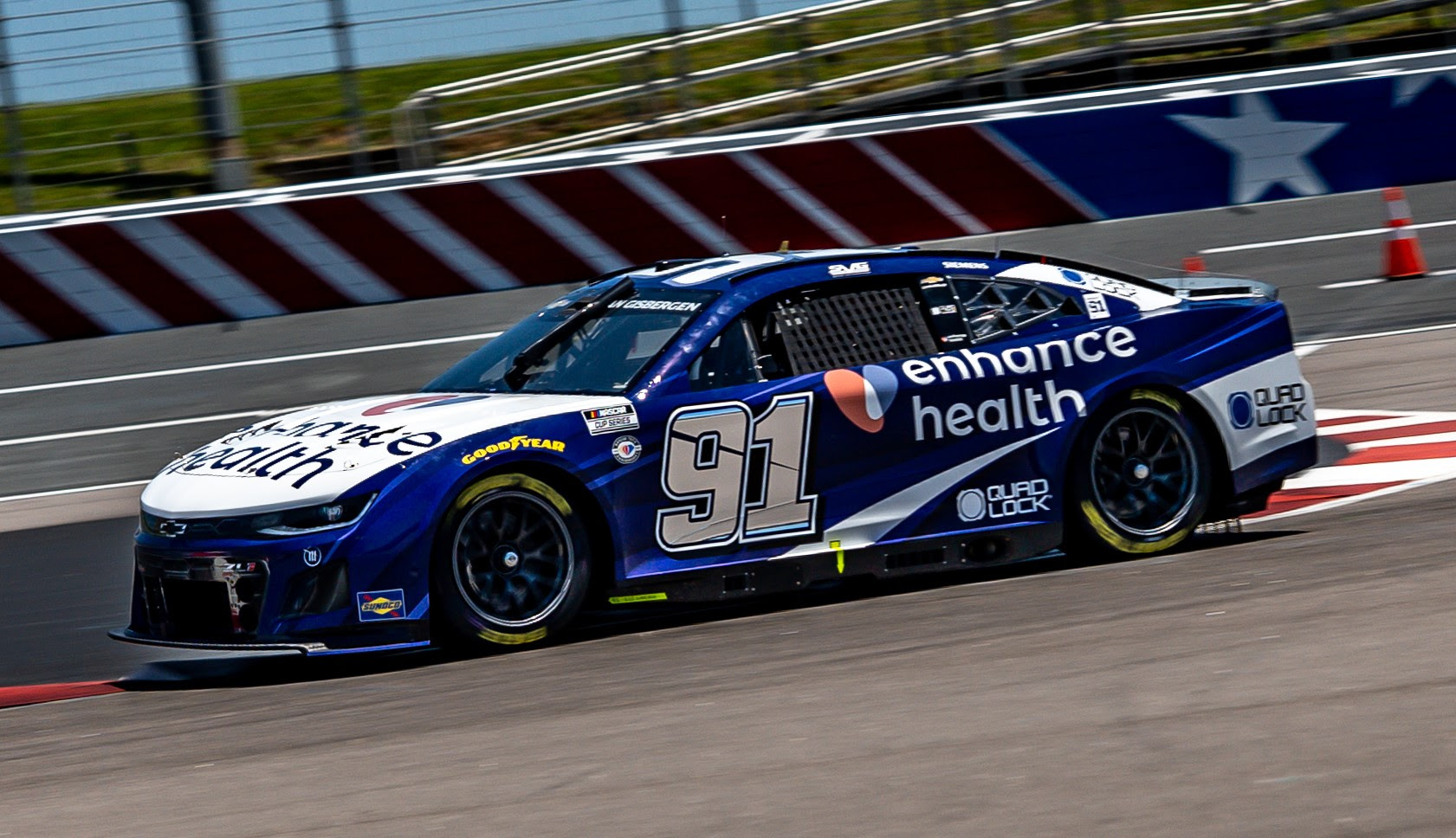 Raikkonen has been swapped out in Trackhouse's third car dedicated to giving non-NASCAR stars a debut in the series, with three-time Supercars champion Shane van Gisbergen (above) coming over.
He's tried rallying alongside his touring car commitments in recent years, but this will be another totally new series to tackle.
"I'm just looking forward to it," said van Gisbergen, who is a Tony Stewart fan and hasn't ruled out trying an oval or IndyCar – like his previous Supercars rival Scott McLaughlin has done – if his debut in the States goes well.
SVG on track yesterday. 👀

📍@CLTMotorSpdwy @shanevg97 | @enhancehealthll | @QuadLockCase pic.twitter.com/6WtIItXAhP

— PROJECT91 (@THProject91) June 27, 2023
"I'm trying to keep my eyes open – try to learn this week and try to not have too many expectations about the street circuit.
"It looks so different to what NASCAR has done before.
"When you watch the COTA race and how crazy that was, it was a bit eye-opening. But I hope it's not like that at Chicago… that'd be crazy."
Street circuits are much more common and frequent in Supercars, so that might give SVG a leg-up.
Who are the favourites to watch?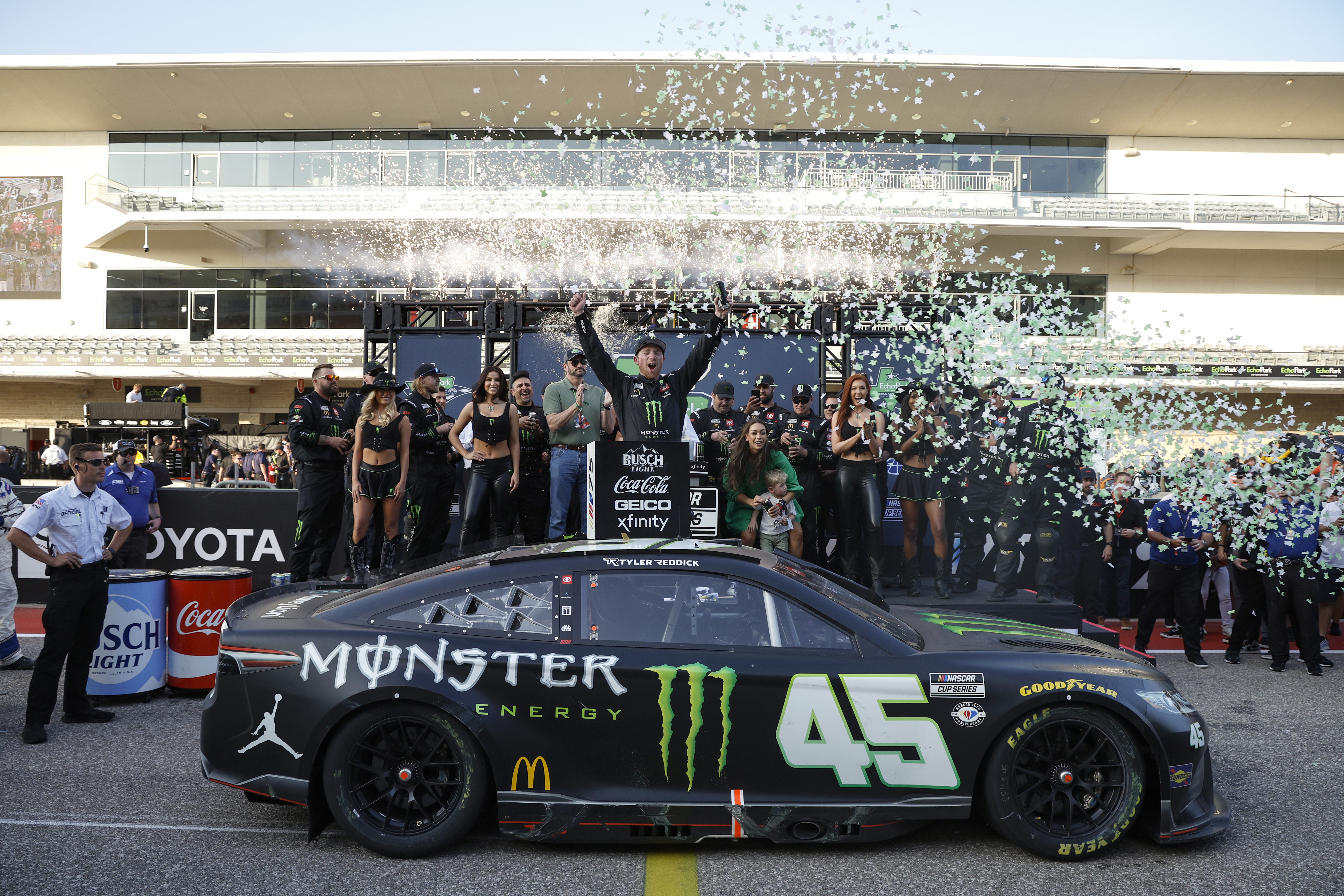 As it's the first street course ever there's certainly uncertainty as to who might be the drivers to watch this weekend!
Taking road courses as our best form guide, Tyler Reddick should be the place to start. Toyota has won both road courses this year with 23XI's Reddick at Austin and Joe Gibbs' Martin Truex Jr at Sonoma.
Truex is one of the many drivers in the series who haven't done any street course racing at any level.
"It's going to be interesting to see a street course with these cars, what the grip level might be in each corner," he said. "You just wonder what the difference is in each turn, that's the competitor side of me thinking.
"On the racefan side, it seems like it's going to be cool, so we will see how it goes. Hopefully, it's a good turnout and it goes off well. I enjoy tracks that are unique and challenging and it's always a good challenge to learn a new place."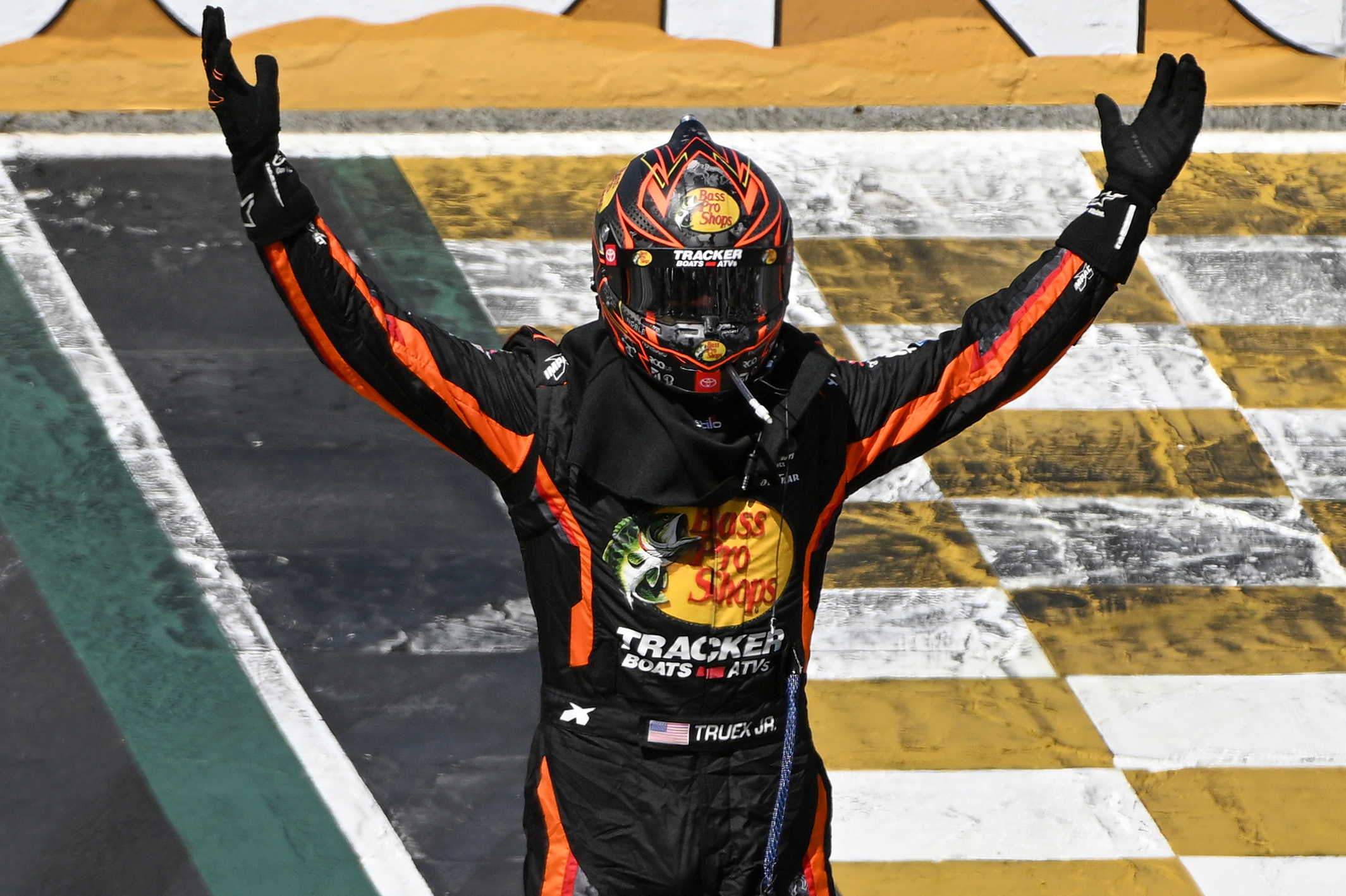 There's hope for Chevrolet even if Toyota has looked strong on road courses as the driver who replaced Reddick at Richard Childress Racing this year having previously been Truex's team-mate – Kyle Busch – finished second at both COTA and Sonoma.
Reddick was the only repeat road course winner last season, with Trackhouse Chevrolet pairing Ross Chastain and Daniel Suarez, Hendrick's Kyle Larson (also powered by Chevrolet) and another Truex team-mate in Christopher Bell taking the other wins. Watch for all of them!
How is the NASCAR championship looking?
As you may well know, a win at any point of the season all but guarantees you entry into the end-of-season playoffs – providing you're in the top 30 in points – where 10 races decide which driver comes out on top.
Drivers through to the playoffs already
1 Martin Truex Jr
2 William Byron
3 Ross Chastain
4 Christopher Bell
5 Kyle Busch
7 Denny Hamlin
8 Ryan Blaney
9 Kyle Larson
10 Joey Logano
13 Tyler Reddick
14 Ricky Stenhouse Jr
Sixteen drivers go through to the playoffs, the 15 with the most wins and the regular season champion are guaranteed. If there are fewer than 16 winners, the spots go to the win-less drivers with the most points – who are currently led by Kevin Harvick in sixth.
Where can I watch?
The race will be on NBC in the US and Fox or TSN in Canada. A quick google will bring up where the race is broadcast if you're outside North America. Viaplay holds the rights in the UK, Motorvision takes care of Germany, Mola TV in Italy and Automoto La chaîne has France covered.
Weekend schedule (all times local, central time)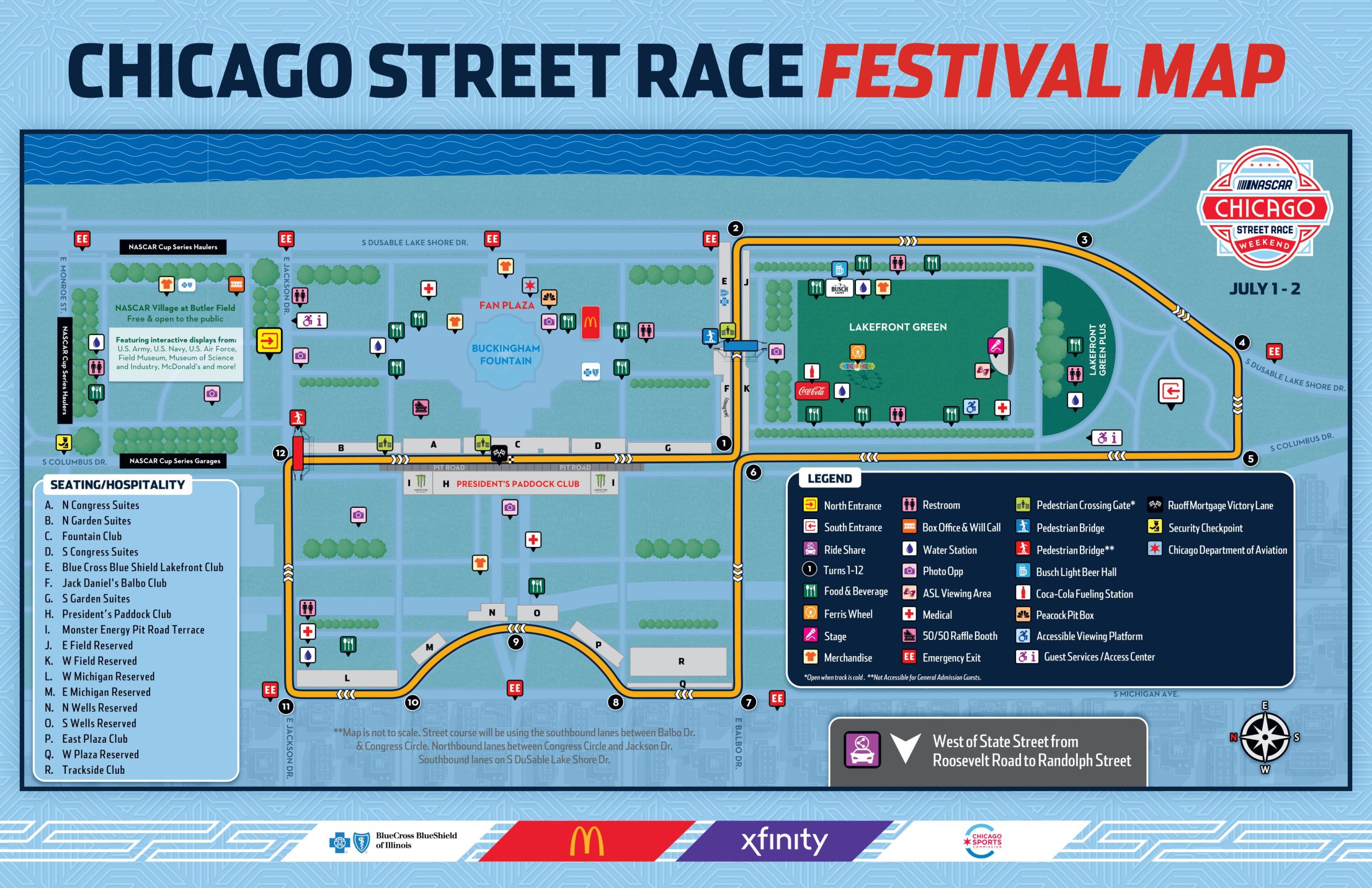 Xfinity Series
Saturday
Practice 1000-1050
Qualifying 1100-1200
Race 1400
Cup Series
Saturday
Practice 1230-1320
Qualifying 1330-1430
Sunday
Race 1630