Jenson Button has not ruled out racing full-time in NASCAR or on ovals in the future, in the wake of the announcement that he'll race three times in the Cup Series this year.
Button will drive the #15 Rick Ware Racing Ford with support from Stewart-Haas Racing at Austin (March 26), the new Chicago street course (July 2) and the Indianapolis road course (August 13).
Some may have seen this news coming after Button signed up to race NASCAR's modified next-gen car at the Le Mans 24 Hours as the Garage56 entry this year alongside Jimmie Johnson and Mike Rockenfeller.
But of the three outings in NASCAR, two come after the Le Mans race, so his appearances are part of a bigger picture.
Asked if racing on an oval at somewhere like the Daytona 500 was more feasible with this deal, Button told members of the media including The Race: "It is. For me it's not just driving the racing car, a racing car is a racing car. It's very different to what I'm used to, but you get to grips with it over time.
"It's the racing that's a lot more difficult. It's the having cars all around you, having a spotter telling you who's where and a lot of the time you're stuck in the middle, and you can't really do much.
"It's just a very different type of racing and that's the bit I think would take a while. I could go and drive on an oval and I'm sure it would take me time, but I would get to grips with it, especially a circuit like Daytona where it's flat the whole way around.
"But it's when you put other cars into the equation and the drafting and pushing, it's a lot to learn.
"Doing that in the Cup Series probably isn't the best way. For me jumping in a Cup car at Daytona, I think it might be better to do it in a lower category first and get a bit of experience that way."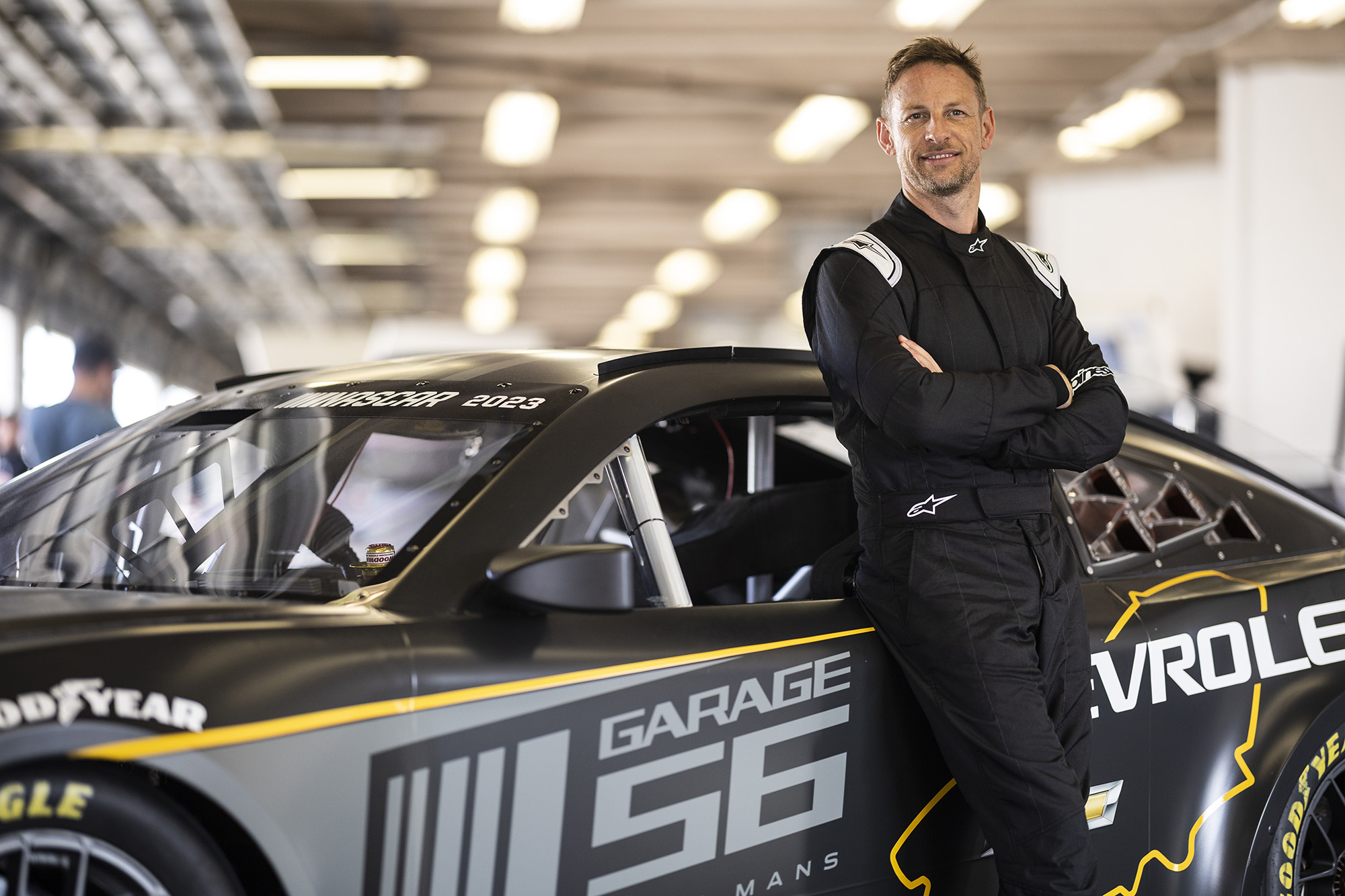 NASCAR has the Xfinity and Truck series that support Cup at many races, plus the ARCA series where Malcolm in the Middle star Frankie Muniz is currently plying his trade.
Ultimately any chance of a deal to race in NASCAR more frequently will rely on performances, Button reckons.
"There's always a possibility, I guess [of racing more and perhaps a full-season].
"But it's all down to performance, isn't it? It doesn't matter what I've done previously.
"These three races, the reason why I've got the drives is because of what I've done previously, and my relationship with [sponsor] Mobil 1, but if they don't go well, it's not going to go well for 2024 in terms of getting a drive or for a full season.
"So yeah, if I like the championship, if I like the car, if I think it's fun and enjoyable, and I can be competitive, there's always that possibility. But it's a lot of learning in a very different way than I'm used to.
"The three circuits that we've chosen work out really well because COTA I've driven at before.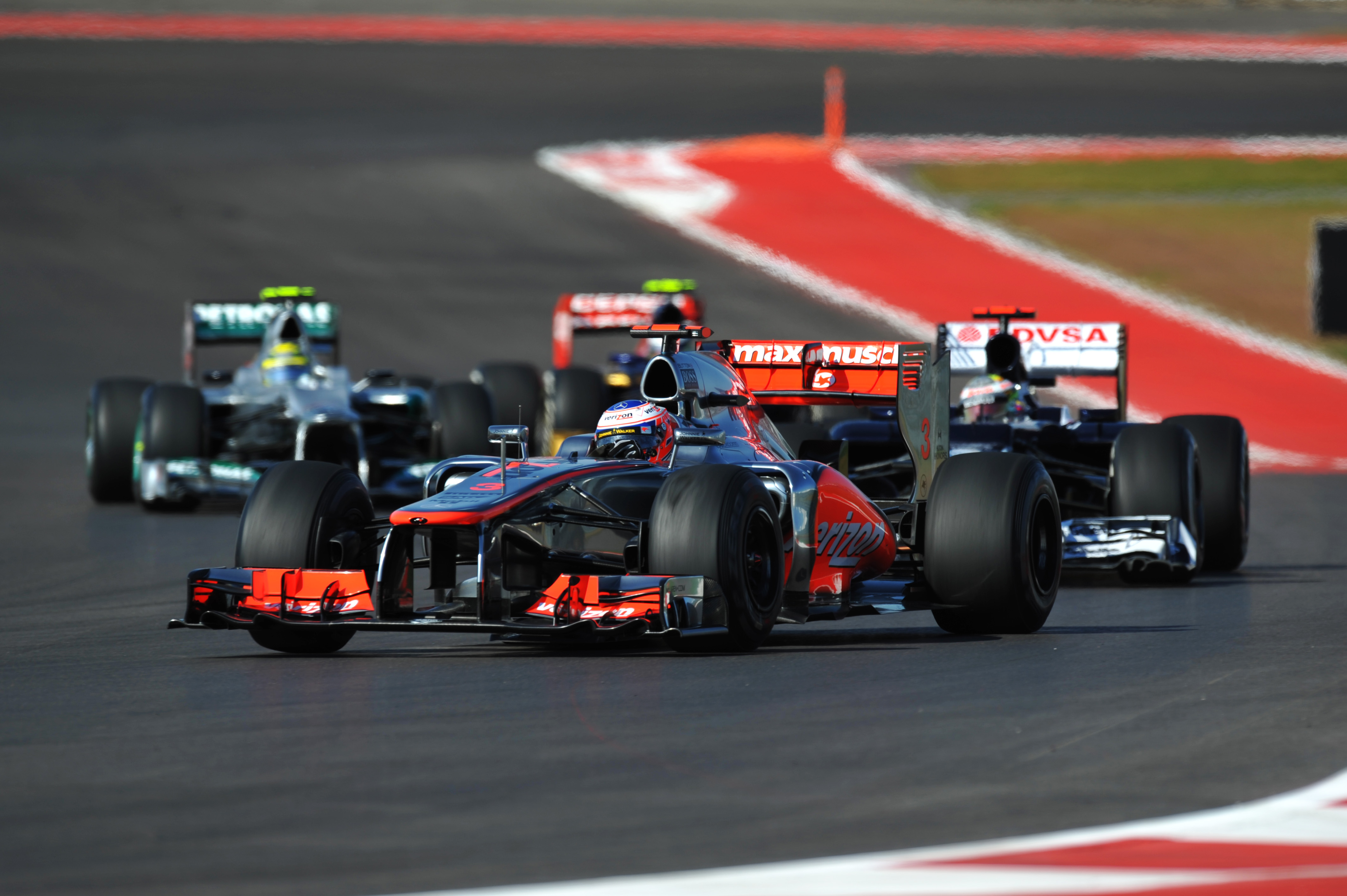 "The second one, Chicago, no one's driven in Chicago on the street course. Driving one of these around a street course sounds nuts, but it's the same for all of us.
"And then Indy, it's different to the F1 track I drove there, but it has some of the same corners.
"The reason why I can't do Watkins Glen which is the following weekend is because we're only using one car and they can't prep the car quick enough for the following weekend.
"So that's the reason why we've chosen those three, and those three for me are the perfect trio."
Button has been a fan of NASCAR since watching the 1990 movie Days of Thunder – in which Tom Cruise plays a young NASCAR star – when he was eight years old, and he subsequently watched the actual racing with his dad like many children in the UK, this writer included.
He discussed the idea of racing in NASCAR with Mobil 1 in the F1 paddock last September and they started talking to teams within the last two months where the deal has come together quickly.
Button enters NASCAR as the series starts its second season with the next-gen car.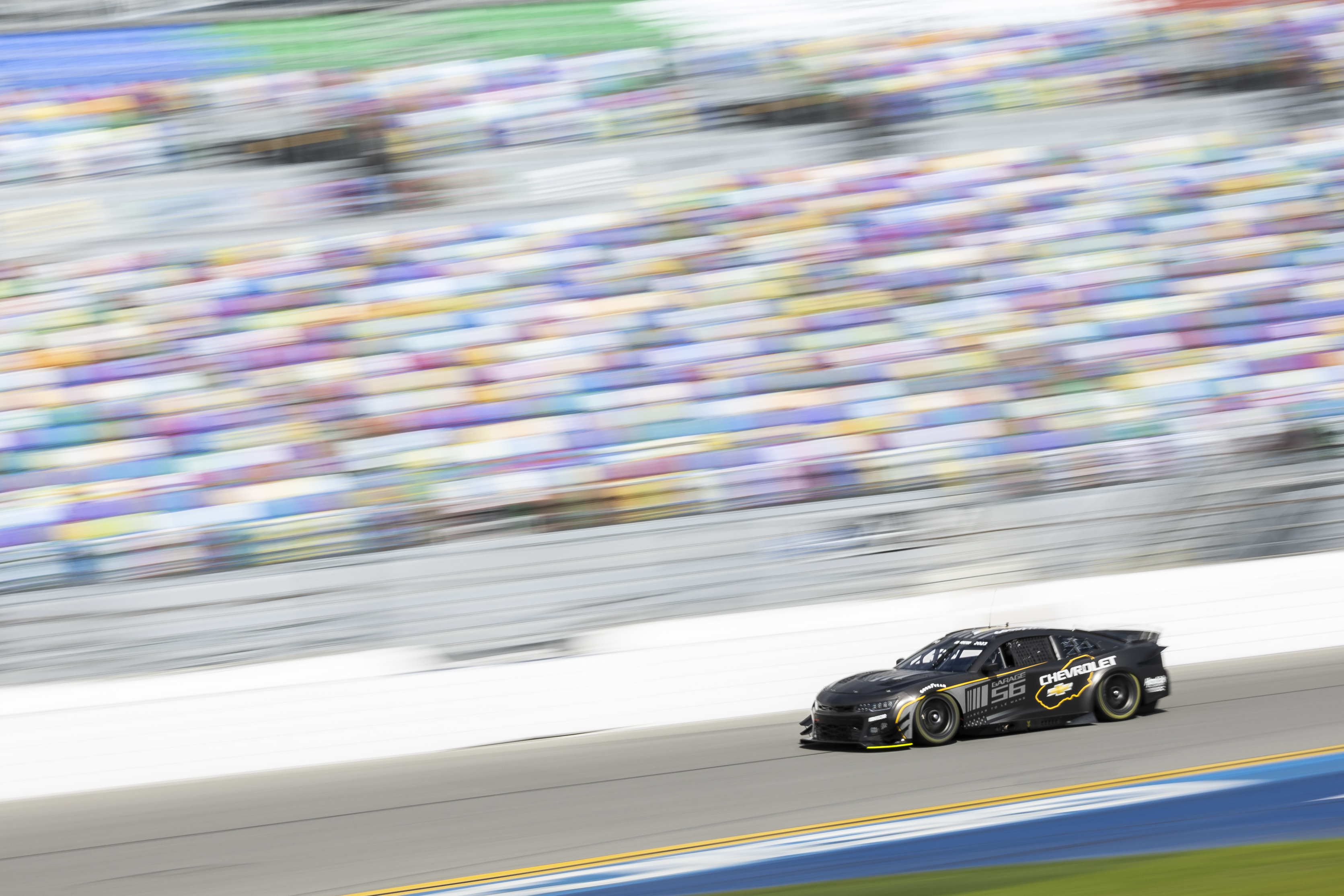 "I would say road course stuff, maybe the biggest difference is just with how good the brakes are compared to what we used to have and we have bigger tyres and stuff," 2021 champion Kyle Larson told The Race IndyCar Podcast earlier this year.
"So more grip, which made the road courses… I feel like I always enjoy the road courses but then it makes it feel like qualifying laps almost every lap so that's kind of fun.
"But it makes it much more difficult to pass because the braking zones were way shorter so yeah, more fun to drive but harder to race probably."
So for Button the car is going to feel more secure and better under braking than the previous machine, which is a good thing for someone with extensive F1 background.
Extracting the best from the brakes, using the tyre and putting it in the correct window and dealing with the car moving around on a full tank of fuel are going to be his main challenges, while it's also likely to be hot in the cockpit and strategy will likely be complicated, especially for someone who hasn't raced in US series before. And he's only got 50 minutes to get up to speed in practice.
Button has had some good preparation for how the car might feel. The Garage56 car is a whopping eight seconds per lap quicker than the Cup Series machine, so it's not the ideal tool to practice with.
But it at least exhibits similar behaviour, and Button has done three tests with his team-mates now, including a 24-hour simulation at Sebring, which will have left plenty of time to get cosy in the car.
It looks unlikely that Button will be able to drive the car that NASCAR has especially for rookies because it's not available, although he's still holding out hope as the car features one thing he hasn't experienced before.
"There is a generic car that NASCAR have for newbies, which Kimi [Raikkonen] drove last year, Mike Rockenfeller drove last year, but I don't think it's available, which is a shame," he adds.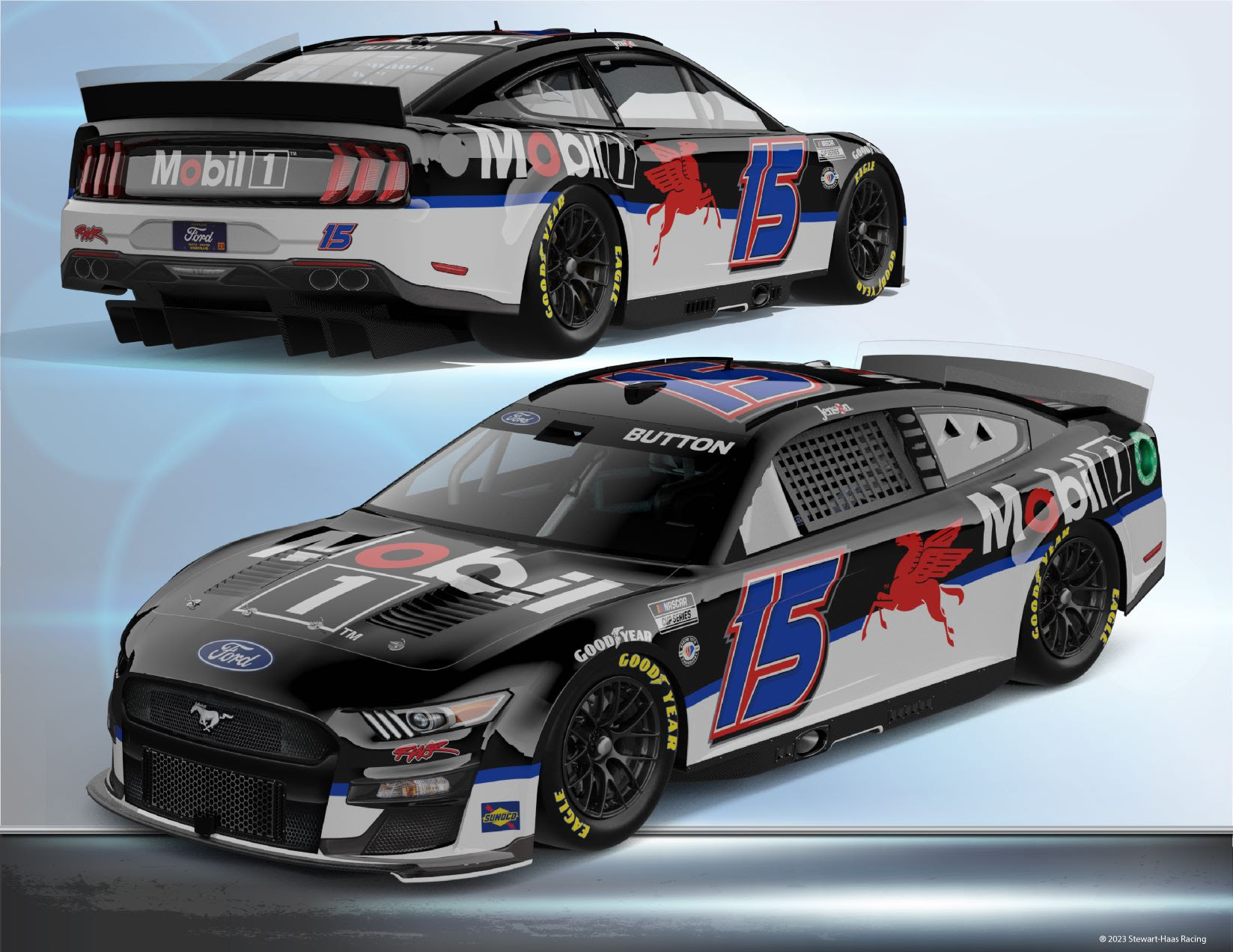 "Obviously we'd be on a very different type of track, the seating position would also not be what I would want, but it's to get used to the shifting because it's a sequential gearbox, which I haven't ever raced and you have to be very aggressive with it. Same with the throttle blip.
"So it's those little technical things that I would love to do if I can before I go racing, because when you get 50 minutes of practice, you want to be doing set-up work, and trying to get the car set up around you. So that would be good. But if it doesn't happen, it doesn't happen."
Otherwise, Button is in the simulator next week and has had his seat fit – something Button always places a high degree of importance on, being comfortable with his driving position – so he should be ready to hit the ground running.
He's been leaning heavily on fellow Garage56 driver Johnson for advice – Johnson recommended Button should take the drive – and working closely with the Rick Ware Racing and Stewart-Haas teams to make sure he's left no stone unturned for his preparation.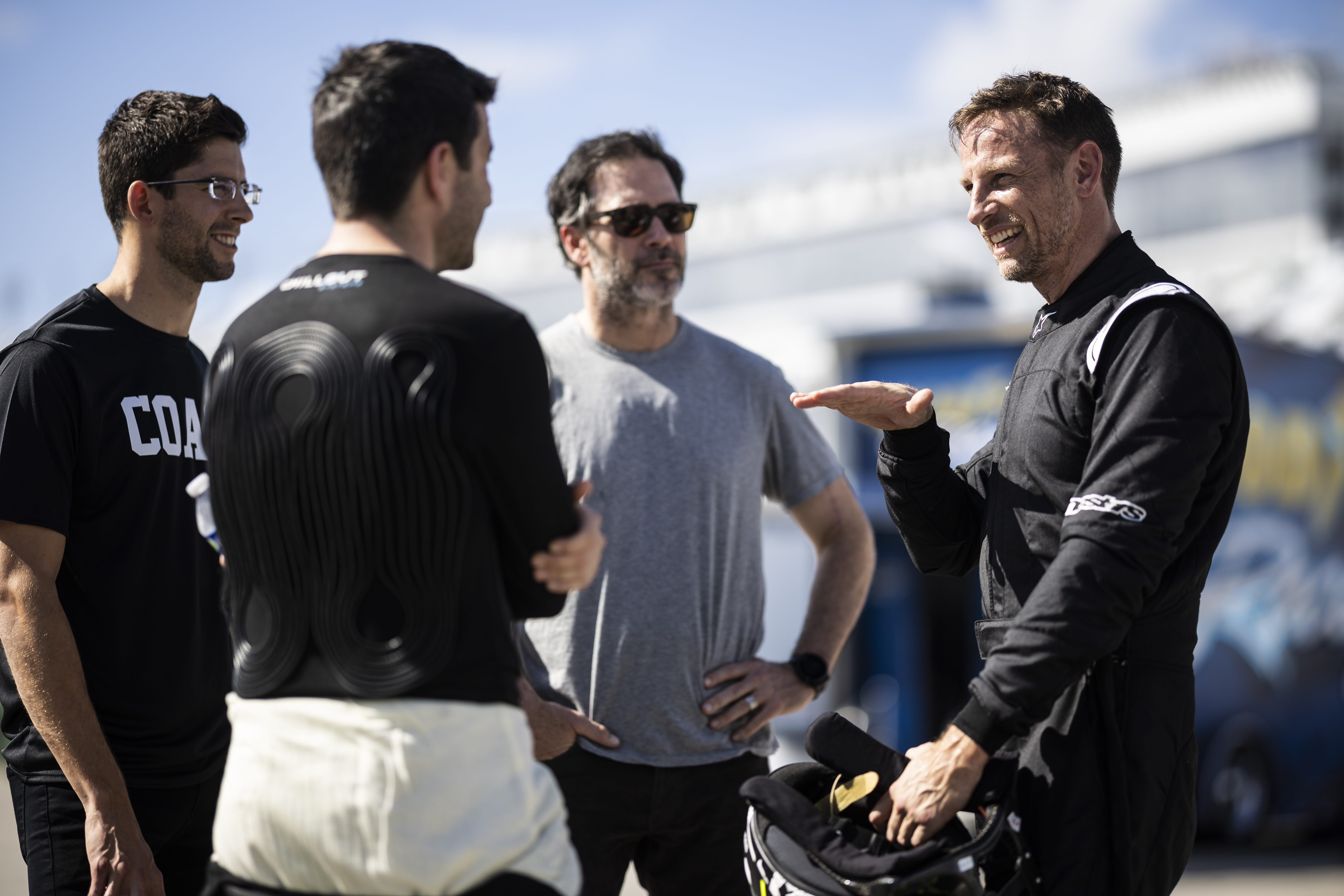 Recent converts tell you Button has an uphill struggle, recalling Raikkonen being involved in a crash at Watkins Glen and Daniil Kvyat having a tough baptism in a team not used to running up front.
But if Button really does want to race at the Daytona 500 and more consistently in NASCAR, he says he has to perform, so he has all the motivation he needs to attack the next three races.