Jenson Button's single season with Williams was as a rookie in 2000, straight out of one season of Formula 3. He was taken on as a place holder for Juan Pablo Montoya, who was already signed from 2001. But Alex Zanardi had endured such a difficult season with Williams in 1999 that he departed after just one campaign.
A 19-year-old Button was chosen over test driver Bruno Junqueira after an impressive performance in a shoot-out test at Barcelona. This was Button's second time in an F1 car, having already created a sensation a few weeks earlier by lapping the Prost car faster than its regular driver Jean Alesi.
"If he thinks he's going to come in and start out-qualifying Ralf Schumacher in his first season, then he's not being realistic," said Williams' Patrick Head on the eve of the season.
Button outqualified Schumacher in his second race – and his fourth.
In Brazil for round two, he drove a charging race to sixth to score his first points. The Williams FW22 was not a bad car, powered by BMW's first attempt at a V10 in its comeback season – but was a long way off the pace of the title-contending Ferrari and McLaren.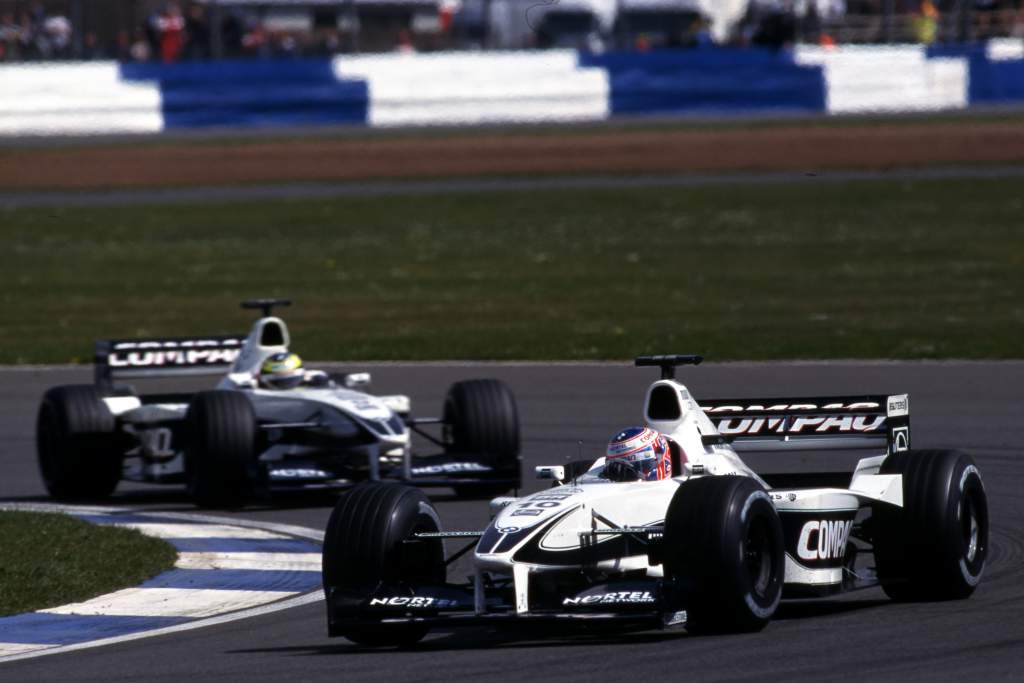 All Button could reasonably be measured by was how he stacked up relative to his team-mate Ralf, whose stock was running very high after trouncing Zanardi the previous year and gaining the upper hand over Giancarlo Fisichella at Jordan prior to that.
Ralf was on a long-term, big-money contract. Button's occasional out-pacing of him in these early races with so little experience marked him out as something special. He'd had prior experience of only three of the tracks on the 2000 calendar and his technical data banks were near-empty.
Yet he was doing what he was doing – with a beautifully fluid and unflustered style and very few scrapes.
Although the form was initially patchy, there were flashes of something beyond just promising. In Montreal, after qualifying a long way down because of fuel pick-up problems, his race briefly came alive as the rain arrived. Largely unnoticed because he was so far down, he was vying with Michael Schumacher as the fastest man on track – until it dried once more.
The breakthrough in consistency came half-way through the season in a wet Hockenheim practice session.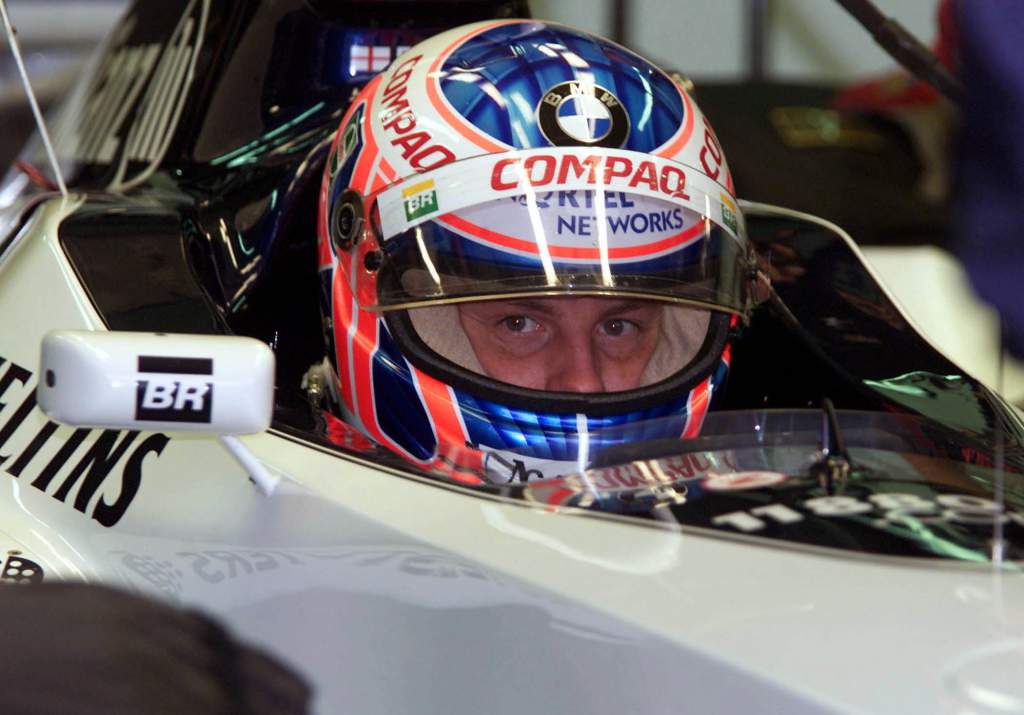 "I don't know why," Button said at the end of the year, "but I just suddenly felt really on top of the car in a way I hadn't before. I can't really describe it; it just felt different After that, I started learning things quicker than I'd ever learned before."
On race day his engine cut out on the formation lap and he was last away. At the flag, he was challenging David Coulthard's much faster McLaren for third.
He was consistently superb for the balance of the season. At Spa, he qualified third – faster not only than Ralf, but Michael Schumacher's Ferrari too. Post-qualifying a bunch of us turned up for the Frank Williams/Gerhard Berger Williams/BMW media session. As we waited for Frank, Berger broke the silence.
"I know what you're thinking. We are thinking it too. Why are we letting this guy go?"
On race day a first lap tangle with Jarno Trulli damaged his steering, limiting him to fifth in the race, but his stature was growing ever-bigger.
At Indianapolis, on lap two, he tangled with Trulli once again, damaging his wing in a race that had begun on a drying track, with everyone on inters. As he pitted for repairs, Williams gambled by fitting a set of slicks.
"That was the first moment I realised I could drive in certain conditions that others couldn't – even the best in the world" :: Jenson Button
The infield was still very wet, but the banked final turn and long pit straight were quickly drying out. It took a couple of laps before Button – at the back – began to do times approaching those of the inters-shod cars but after five laps he was absolutely flying.
Up and down the length of the pit lane his pace convinced teams that the track was ready for slicks – and three-quarters of the field pitted between laps five and eight. Yet none of them could get anywhere near Button's times. It later became clear that the track wasn't ready for slicks until around lap 16 – but Button's sensational feel for the conditions had fooled everyone. He was already up to eighth after a dozen laps when his engine failed.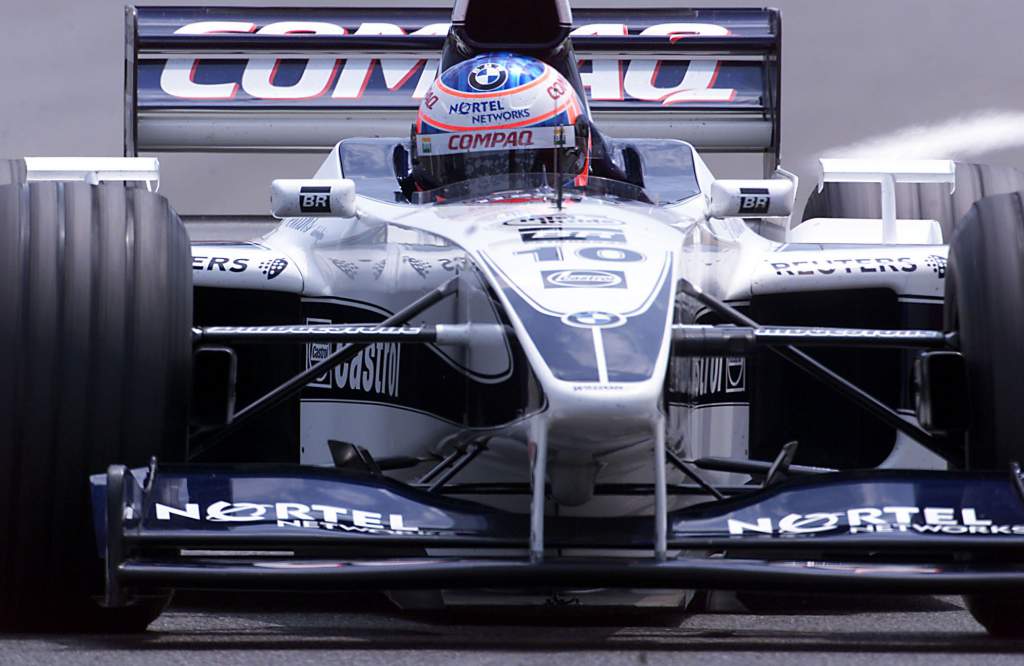 "That was the first moment I realised I could drive in certain conditions that others couldn't – even the best in the world. When certain senses were taken away they couldn't work in those conditions like I could, because I drove in a different manner that hurts me in certain ways – tyre temperatures and stuff – but I could feel my way around a circuit rather than using my eyes," said Button.
He'd never previously seen Suzuka, the venue of the season finale. In the first practice session, he struggled to make sense of the demanding Esses section. Come qualifying, he was the fastest man of all through them and lined up behind only the Ferraris and McLarens and ahead of his Suzuka-specialist team-mate – a place he kept to the flag.
With Ralf on a long contract and Montoya already signed, there was no place for Button at Williams for 2001.
But Williams liked what they'd seen and put him on a long term contract, paying him even when he was driving for Renault subsequently. He never would find his way back there – until now – and it took a long time, way too long, for the extreme promise of that rookie season to be properly fulfilled.