Ferrari has announced 16-year-old Dutch-Belgian karting graduate Maya Weug as the first female member of its Driver Academy programme after a shootout process in partnership with the FIA's Girls on Track initiative.
Weug gets an initial one-year deal to be part of the FDA development process along with a full season in a yet-to-be-announced FIA Formula 4 championship.
She beat Julia Ayoub, Antonella Bassani and Doriane Pin across a final five-day 'Scouting Camp' assessment at Ferrari's Fiorano base, which included physical, attitude and communication skills tests, simulator sessions and two days on track in F4 cars.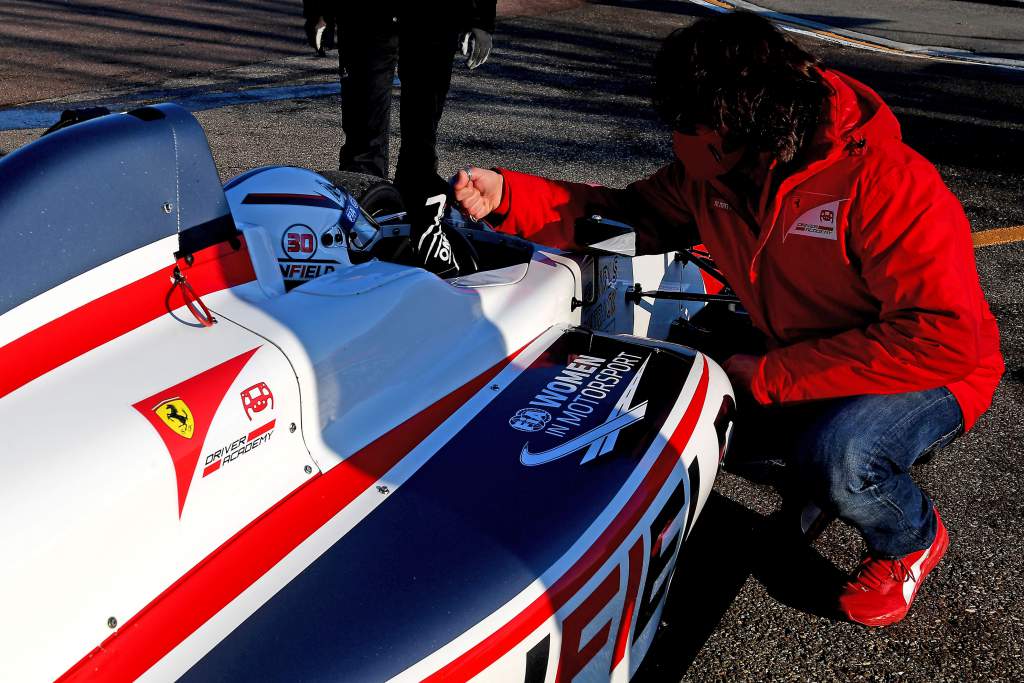 "I have literally no words to express my feelings right now," said Weug.
"It's been my dream for so long, since I started karting. Being with Ferrari is amazing, and now actually being here and winning is just unreal and I'm super happy and thankful to the whole Ferrari Driver Academy and FIA.
"It's been an amazing experience, I learned a lot, but COVID definitely made it very difficult to travel, and the other 19 girls have made it very tough to be here right now.
"It's my first season in F4 so what I'm looking for is to improve myself every race."
The three defeated finalists will be given an unexpected test in a Ferrari Challenge GT car, which Ferrari sporting director Laurent Mekies says was an additional prize the team wanted to award because it had been so impressed with the overall quality of the four finalists.
The FIA and Ferrari have committed to the project for at least four years, meaning the shootout process is likely to be repeated in the coming seasons.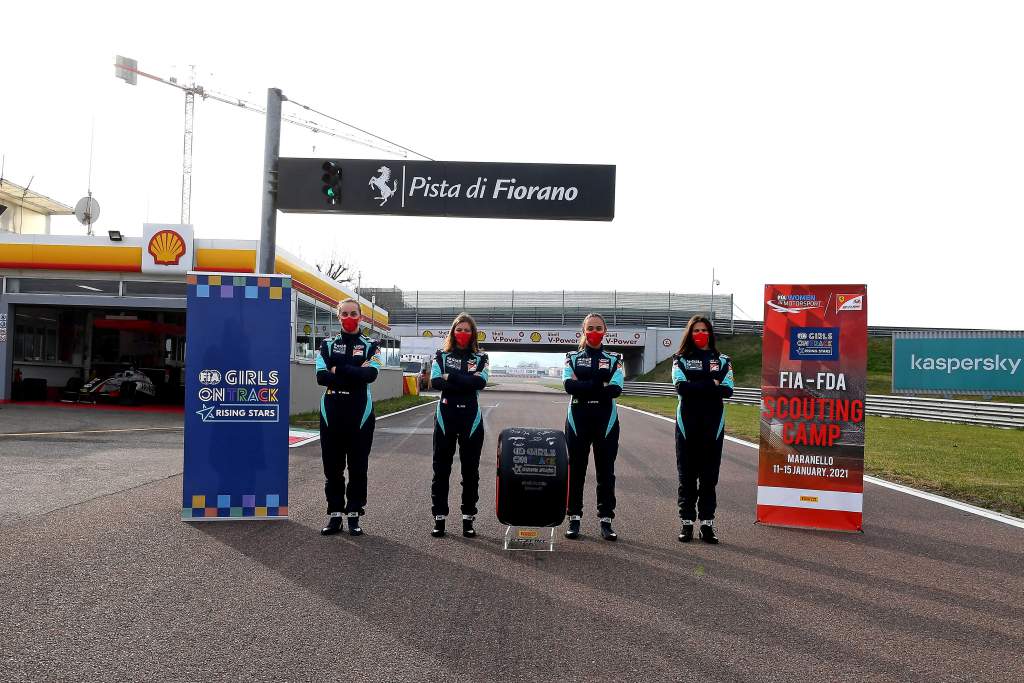 Ferrari had made clear at the end of 2019 that getting female racers into the hitherto male-only FDA was a key aim. Charles Leclerc is the highest-profile product of its young driver scheme so far, and it also had a role in the rises of fellow 2021 F1 racers Mick Schumacher, Lance Stroll and Antonio Giovinazzi, as well as the late Jules Bianchi.
During the announcement of Weug's prize win, FDA manager Marco Matassa was asked if he felt any of the participants in the scheme showed early signs of being able to follow Leclerc's path.
"For us, being a driver is within the DNA of a person, no matter if they're male or female, the DNA belongs to a driver," he replied.
"Charles has been the first FDA driver to successfully complete the path from the junior categories to F1 with Scuderia Ferrari so it's normal to consider him as a touchstone for us.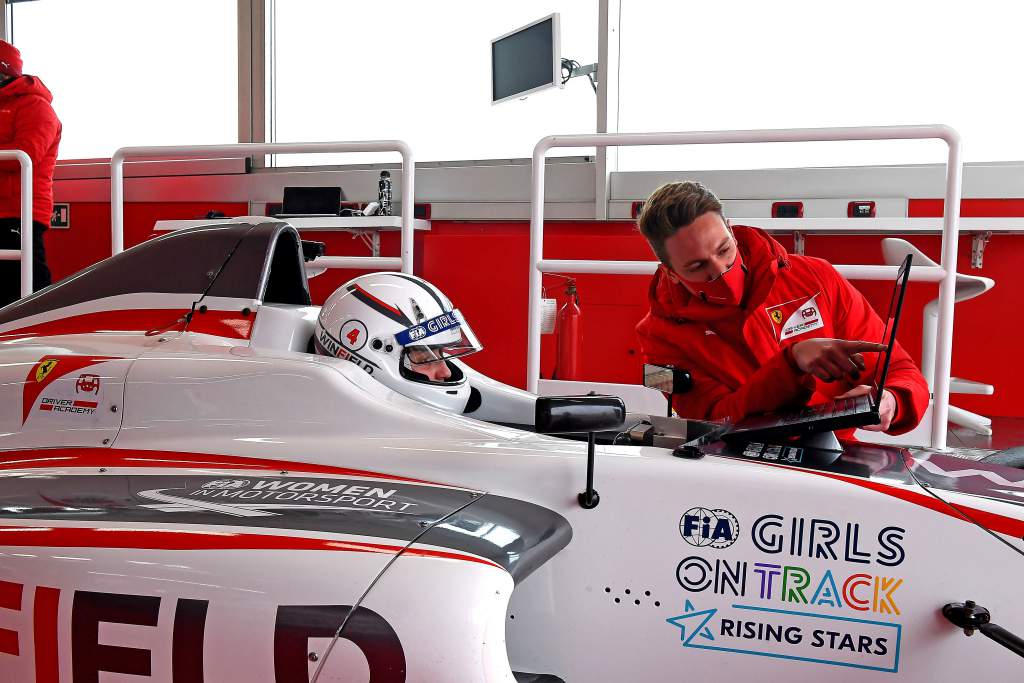 "One of the four girls, in one specific discipline during this camp, actually scored the overall highest ranking of all our scouting camp history, so definitely my answer is yes."
The Girls on Track – Rising Stars programme started with national motorsport authorities producing an initial selection of 20 female drivers aged 12-16 to participate in a two-day process at the Winfield Racing School in France that focused on karts and off-track tests.
That group of 20 was whittled down to 12, then eight across subsequent sessions as the process escalated to bring in simulator driving and then the F4 cars, before the four finalists were picked to go through to the Fiorano shootout. This was due to take place in November last year, but was postponed because one of the participants tested positive for COVID-19.