Kamui Kobayashi will become the latest in a fast-growing list of ex-Formula 1 drivers to try NASCAR with a one-off outing in the Indianapolis road course Cup Series race in August.
F1 world champions Jenson Button, Kimi Raikkonen and Jacques Villeneuve plus grand prix podium finisher Daniil Kvyat have all graced the Cup grid over the past season and a half. Button's 2023 programme also includes the Indy race where Kobayashi will make his debut with the race-winning 23XI Racing squad created by NASCAR star Denny Hamlin and basketball legend Michael Jordan in 2020.
The opportunity has been facilitated by Kobayashi's long-time employer Toyota, which 23XI represents in NASCAR. As well as being a World Endurance title- and Le Mans 24 Hours-winning part of Toyota's WEC driving squad, 36-year-old Kobayashi is also now its team principal.
"NASCAR is something different in the culture of motorsports compared to Japan and Europe – as a driver, it's the American dream," said Kobayashi.
David Wilson, president of Toyota's US motorsports arm Toyota Racing Development, added: "It's truly an honour to have Kamui want to participate in our NASCAR Cup Series programme, and we're thrilled that we could work with our partners at 23XI Racing to give him a competitive Camry TRD for the Indianapolis Motor Speedway road course event."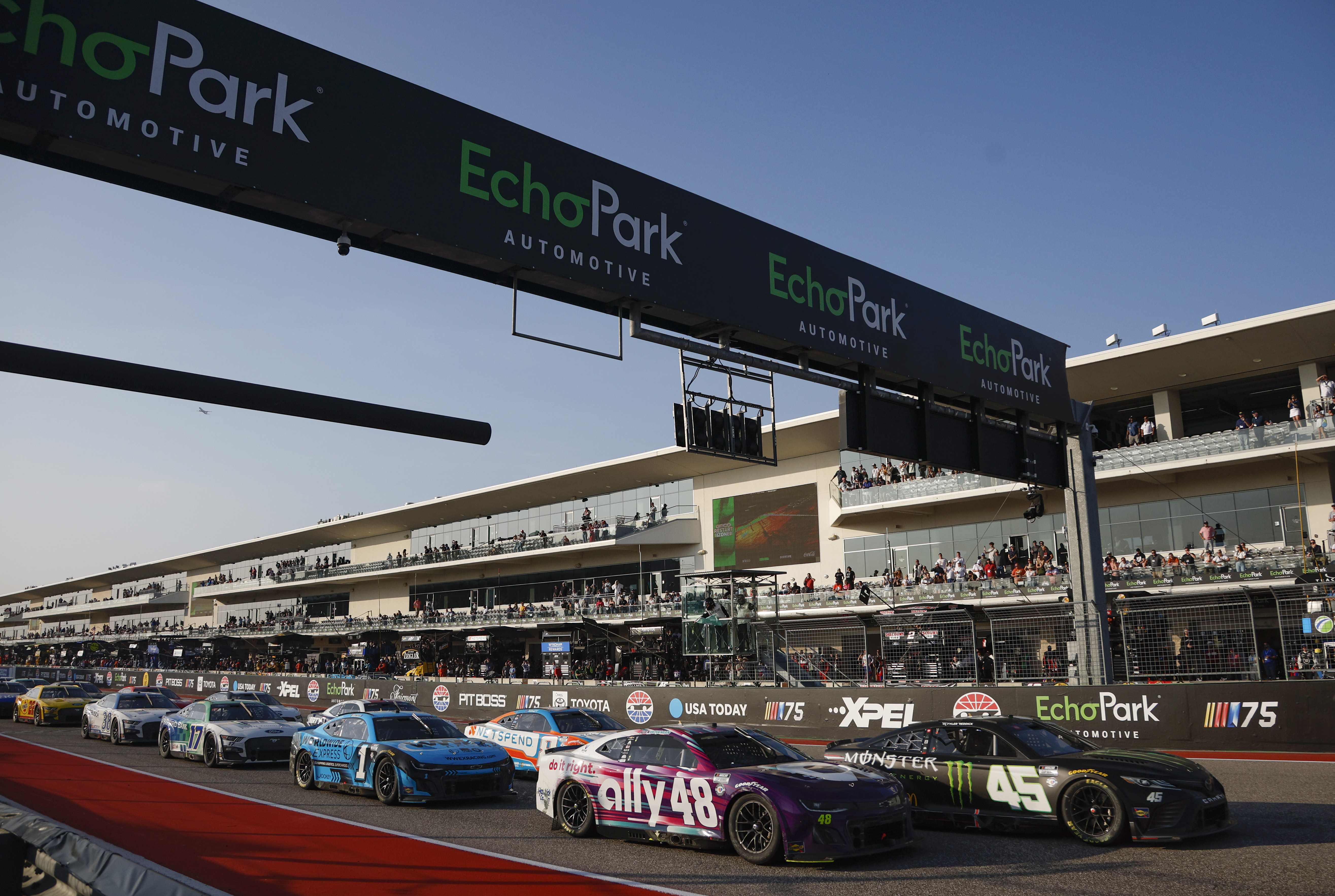 Kobayashi will race an additional 23XI car alongside the team's full-time drivers Tyler Reddick and Bubba Wallace.
That means he is in a good place to make a Cup road course debut as Reddick (leading above, right) is one of NASCAR's best drivers in this discipline and won at Austin earlier this year. That's locked him into the end of season title playoffs, with Reddick currently 10th in the points and Wallace 15th.
The car Kobayashi will drive previously appeared at the Daytona 500, where extreme sports star and rallycross champion Travis Pastrana finished 11th on his Cup debut.
International drivers' increased interest in NASCAR has been helped by the growing number of road courses on its calendar and the adoption of the Next Gen car last season that made the driving style slightly more accessible to those without stock car backgrounds.
NASCAR's 2021 Cup champion Kyle Larson told The Race IndyCar Podcast earlier this year that the new car's "biggest difference is just with how good the brakes are compared to what we used to have and we have bigger tyres and stuff, so more grip, which made the road courses feel like qualifying laps almost every lap – so that's kind of fun".
Button's 18th place on his debut at Austin is the best result achieved so far by one of the recent F1 guests.
He is contesting three Cup rounds this year in a Rick Ware Racing car entered in collaboration with top squad Stewart-Haas Racing, which is co-owned by Haas F1 team owner Gene Haas.
Kvyat's three-race 2022 programme and Villeneuve's 2022 Cup return for the Daytona 500 were both with the relatively small Hezeberg team, while Raikkonen's pair of NASCAR races have been as part of the Trackhouse team's Project91 scheme to bring more international drivers into NASCAR.
Shane van Gisbergen, 2021 champion in Australia's Supercars series, will be the next beneficiary of Trackhouse's project when he races the ex-Raikkonen car in NASCAR's inaugural Chicago street race in July, which is another of the rounds on Button's schedule.