Formula 1 veterans Jenson Button and Kamui Kobayashi both had bruising midfield runs as they joined part of the NASCAR Cup Series' latest influx of international guest stars at the championship's Indianapolis road course round.
Having qualified only 31st for the third of his appearances in the Stewart-Haas affiliated Rick Ware Racing team's Ford, Button made quick progress towards the outskirts of the top 20 before being further hampered by a pit speeding penalty at his first stop that sent him right back to 38th.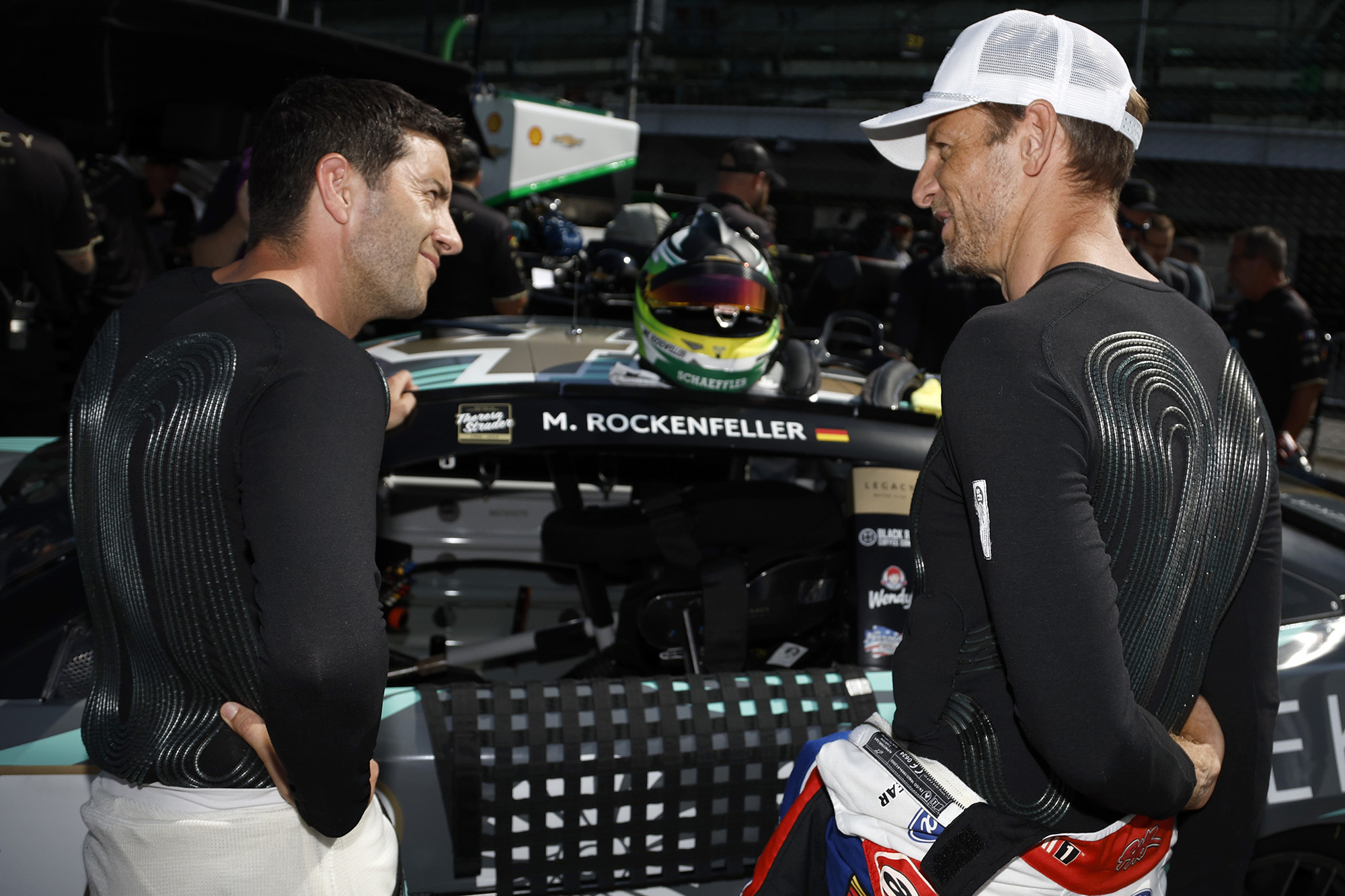 That's the second Cup race in a row the pits have played a role in Button's downfall as he was spun entering the pitlane in his last race on the Chicago street course.
He battled back again to return to the top 30 then had two collisions with Ricky Stenhouse Jr, being sent into a spin in the first before returning the favour by barging the JTG Daugherty Chevrolet aside.
Button's pace faded a little in the closing stages and he ended up a lap down in 28th.
It's a full contact kind of day. 😨 pic.twitter.com/MbTgtW42Rk

— NASCAR (@NASCAR) August 13, 2023
Toyota World Endurance Championship racer and team boss Kobayashi – making his NASCAR debut with the 23XI team – also encountered Stenhouse. But by the time he was rammed from behind by Stenhouse while fighting at the tail of the top 20, Kobayashi had already been spun by Andy Lally and gone off the road trying to pass fellow guest driver Brodie Kostecki.
An additional pitstop after the Stenhouse hit left Kobayashi 33rd at the finish.
Supercars star Shane van Gisbergen raised the bar for guest drivers last month by sensationally winning on his Cup debut at the Chicago street track with Trackhouse in the Project91 car previously used by Kimi Raikkonen.
Van Gisbergen couldn't replicate that form at Indy but still scored a praiseworthy 10th place this time after qualifying eighth.
An incredible week, so what's next for @shanevg97? pic.twitter.com/MyDI0Ek5Eo

— NASCAR (@NASCAR) August 13, 2023
Openly admitting he's keen to switch focus to NASCAR with at least a part-time United States programme in 2024, van Gisbergen also contested the supporting Truck Series event at nearby Indianapolis Raceway Park on Friday night to gain some oval experience and finished 19th in that.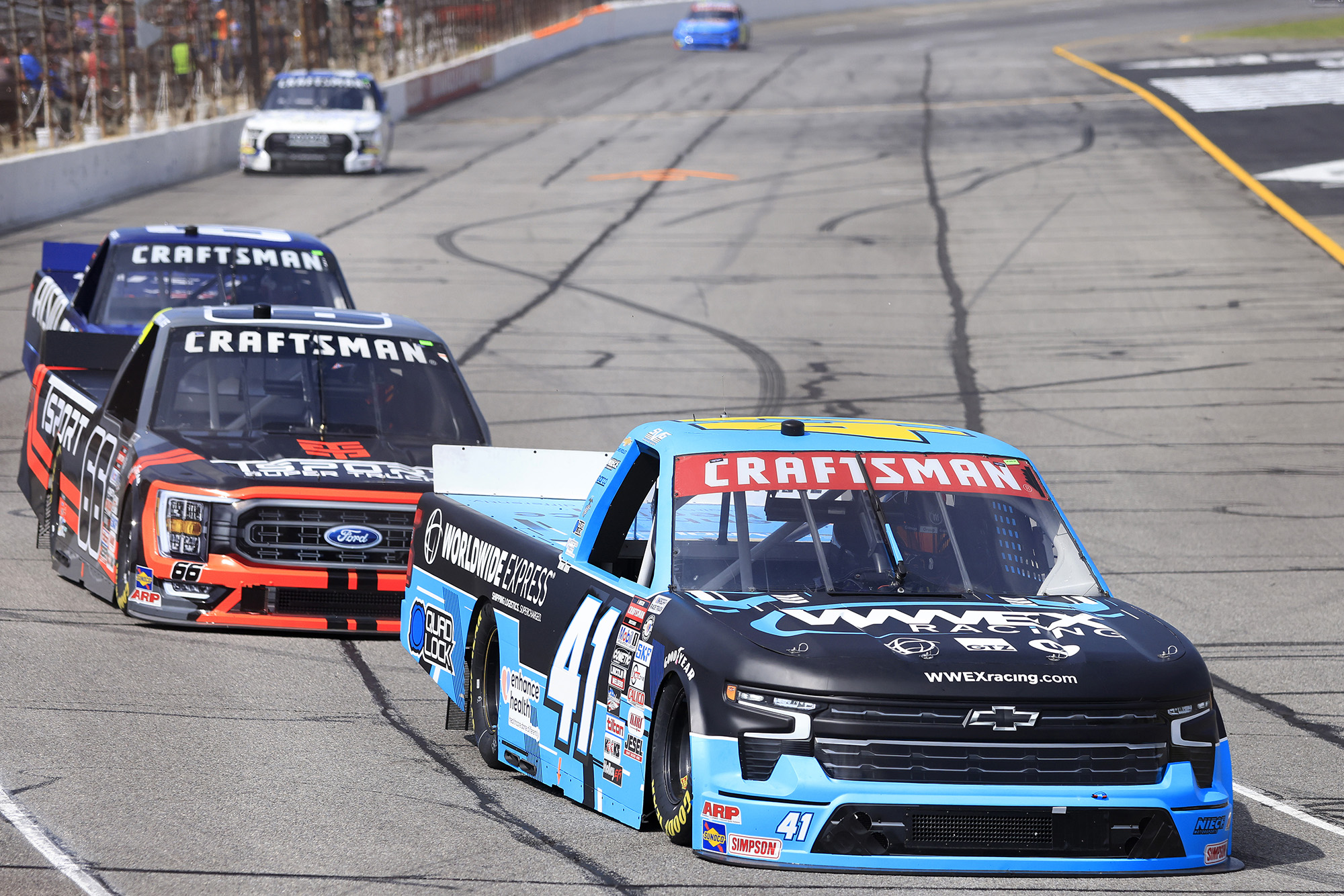 Fellow Australian Kostecki provided further evidence of Supercars drivers' NASCAR suitability by going 11th fastest in qualifying with Richard Childress Racing. The current Supercars championship leader had to start at the back due to a subsequent qualifying crash, though, and finished 22nd.
Third-best of the international guests was long-time Audi sportscar racer Mike Rockenfeller, who was called up by the Legacy Motor Club team following Noah Gregson's exit from the team after his suspension for allegedly liking a social media post mocking George Floyd, who was killed by a police officer in 2020.
DTM champion and Le Mans winner Rockenfeller made good late progress, including passes on ex-sportscar team-mate Kobayashi and Button, to reach 24th, having also had a pit-speeding penalty at his first stop.
Michael McDowell won the race for the Front Row team, scoring only his second Cup career victory after his shock 2021 Daytona 500 triumph. He kept pursuers Chase Elliott and Daniel Suarez under control, holding off a final-laps surge by Elliott to win by just under a second.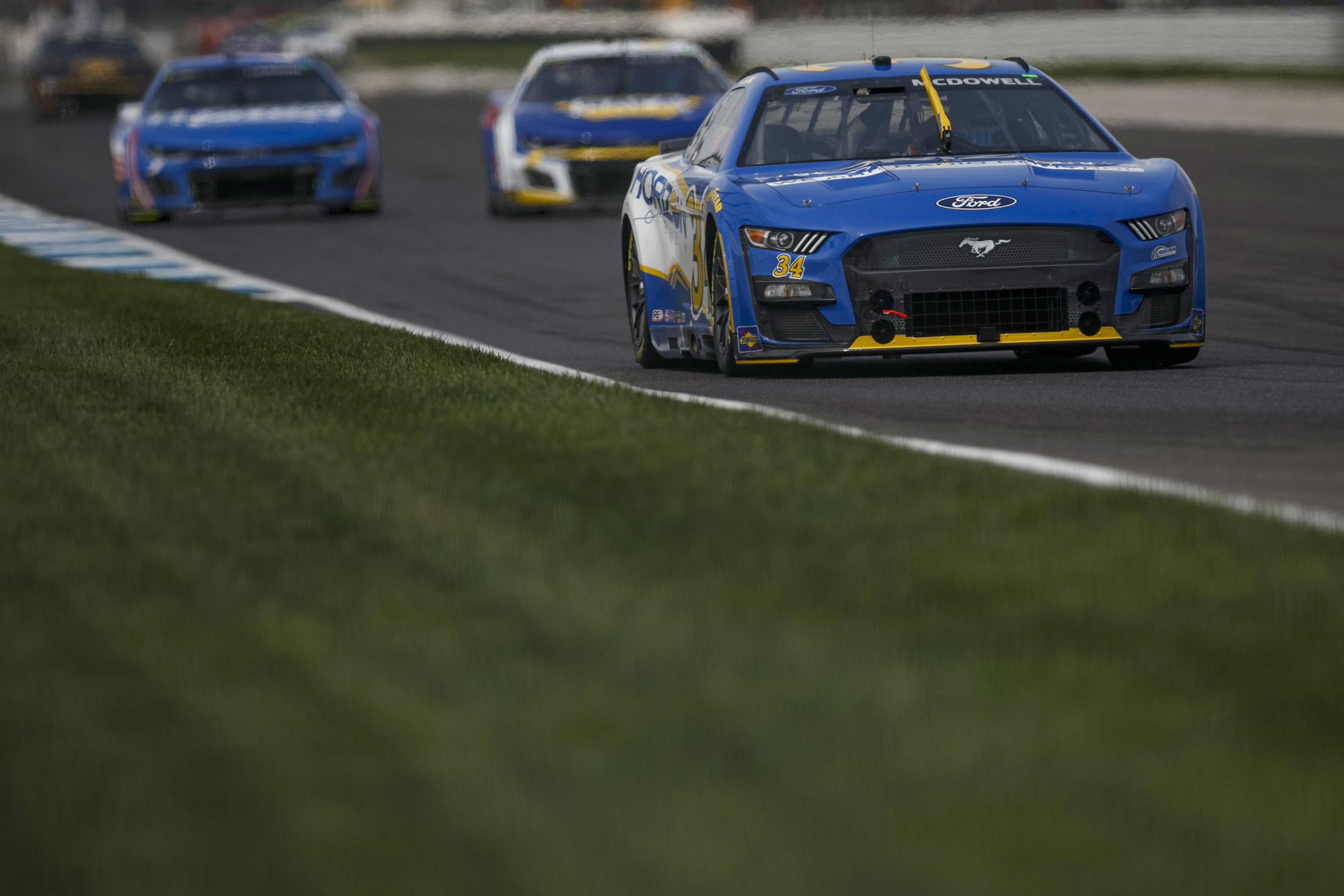 The win locks him into NASCAR's championship playoffs which start in three races' time.
The 2020 champion Elliott is arguably the biggest name on the outside of the playoff hunt at the moment, as he hasn't won a race and missed six weeks of action after an injury sustained skiing. Suarez is also seeking a victory to join the playoff race.