If you come from a purely European racing background, it might be hard to understand why people are getting so excited about Kyle Larson doing the Indianapolis 500 in 2024.
Especially if you're aware that the history of drivers trying to win both IndyCar's premier race and the 600-mile NASCAR race at Charlotte that traditionally runs on the same day is not very successful. Or even if you think of other recent attempts by drivers who are not IndyCar regulars – such as Fernando Alonso – to conquer the 500.
But there's absolutely no doubt that 2021 NASCAR Cup champion Larson is a very special talent.
"If Kyle Larson was racing in the 1990s he would have been getting the Jeff Gordon treatment," said The Race's IndyCar Podcast co-host JR Hildebrand, referring to the interest from F1 in Gordon in his NASCAR heyday and the feeling IndyCar missed a trick by not ensuring Gordon stayed in single-seaters.
"Our eras are different, the way that we look at these things."
With over 400 wins across his whole career and regular appearances in multiple types of short oval racing, sometimes on the same night, alongside his NASCAR programme Larson is an incredible driver and seeing him race in an event with Indy's global profile is only going to help that status. There's no doubting his intentions even at his first attempt, either.
In North America, it already feels like the only thing stopping people putting Larson up there with some of the most diverse drivers the country has ever produced – like your AJ Foyts and Mario Andrettis – is that Larson is still competing and it usually takes a driver to retire for them to be properly appreciated for their success.
Gordon himself, who was critical in pulling this deal together in his role as Larson's NASCAR team Hendrick's vice chairman, is a good example.
He perhaps gets to live vicariously through Larson as Gordon never got to attempt the Indy 500, which he'd always dreamed of winning before he found a home in NASCAR.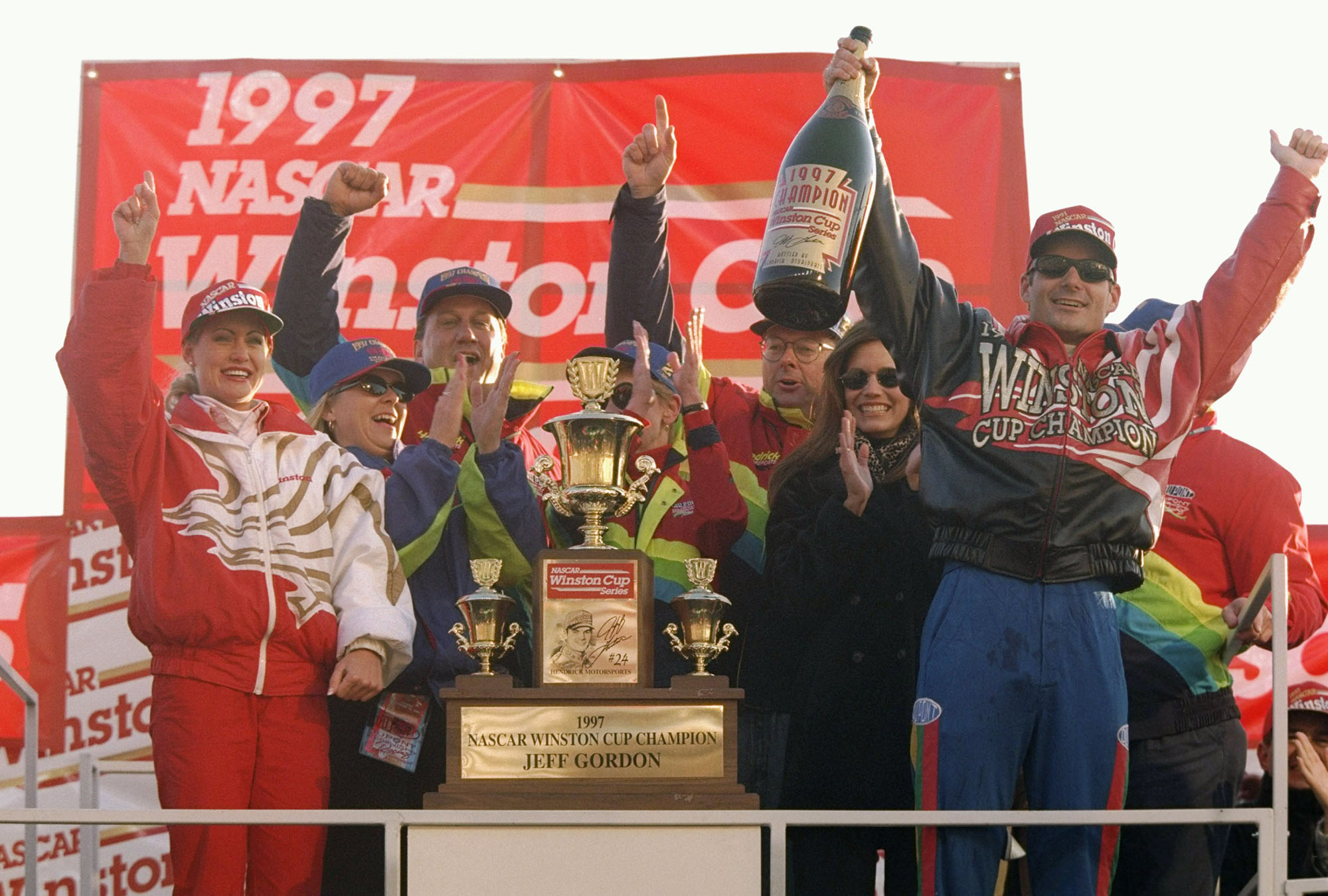 The fact that Larson is achieving all of this varied success in an era where most junior drivers wouldn't know how to race with an H-pattern gearbox and spend their lives in very insulated career ladders, makes it all the more impressive.
That's not meant as a criticism of others on narrower paths. Junior careers are linear for a reason, to give those drivers the best chance of success in the discipline they want to specialise in. And once they make it, the focus is always on achieving and maintaining that success. Crossovers into other series are often seen as an unwelcome distraction, even if it excites motorsport fans the world over.
Asked about his admission that he wants to be remembered as one of the greatest all-around racers ever, and how winning an Indy 500 win would impact that, Larson replied: "Me coming in to run my first ever IndyCar race and the Indy 500, it'll be a tall task to ask to go win it.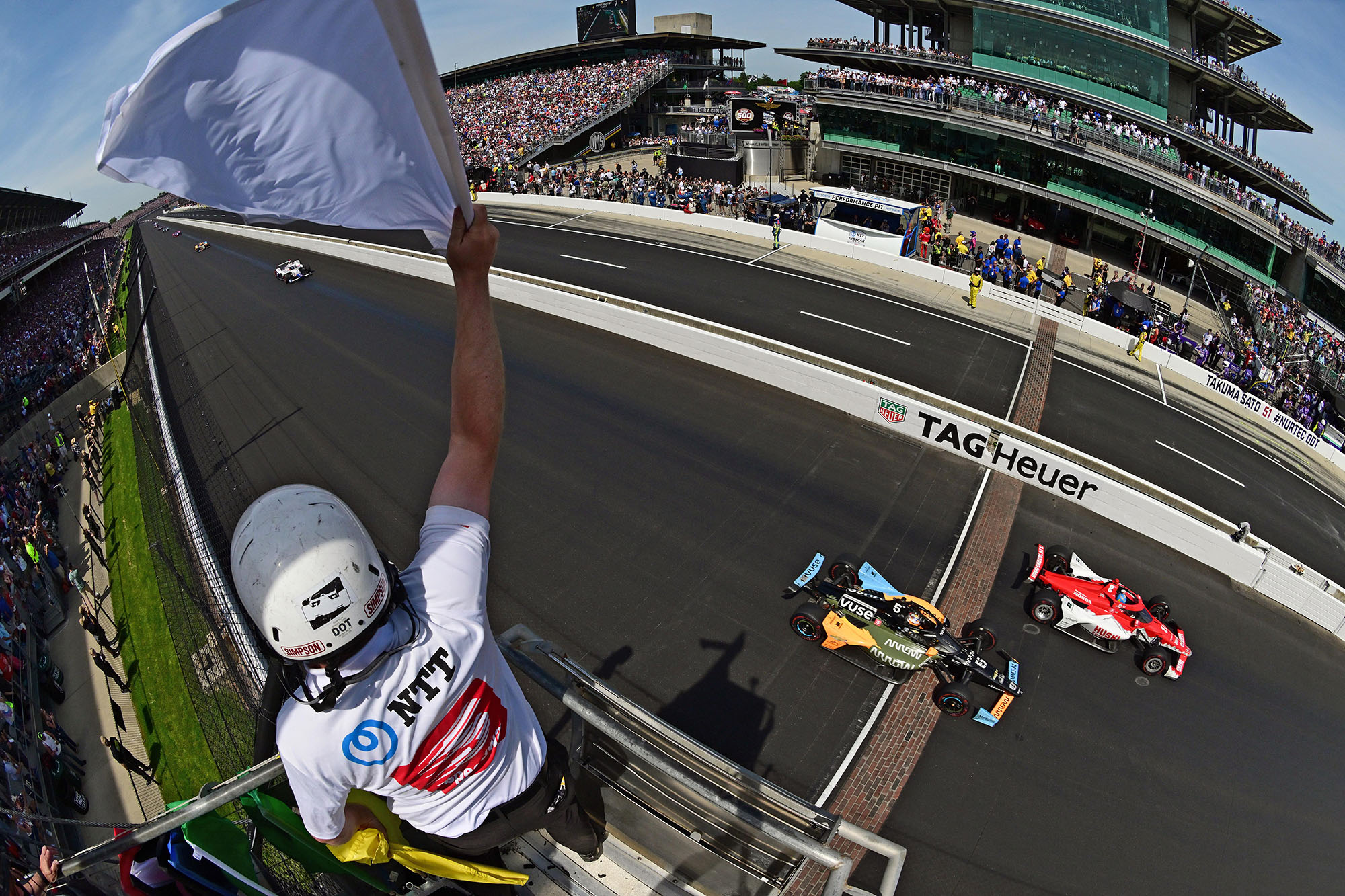 "But that's why we're trying to plan so far ahead to be ready for it and hopefully, add my name to that winners list and add to a hopefully great legacy of mine, as I get further on down my career.
"If I could win the Indianapolis 500 at the age of 31 I'd still have a lot of racing left to do, and a lot of other big events that I'd like to do. That would definitely take a big step towards it."
The preparation is being hammered out in the meantime, with McLaren CEO Zak Brown admitting the team wants Larson testing its IndyCar well before the 2024 Indy 500.
But the majority of his preparation might come on the best simulator he can use for the 500, which is at Chevrolet just around the corner from Hendrick Motorsports' base in North Carolina.
He's also backed by a team in McLaren that came second, fourth and 11th in the 2022 edition of the event, and in 2023 it will have another pair of previous 500 winners in Alexander Rossi and Tony Kanaan to add to its deepening pool of knowledge and resources.
IndyCar's addition of a hybrid unit for 2024 leaves a huge question mark over whether Larson and McLaren will be aligned with the right engine to win, but that's a question we certainly don't have the answer to this far ahead.
What we do know is that if Larson isn't able to win in 2024, he wants to be back. This isn't a one-hit wonder for him.
"When I get involved in something, I don't want it to just be a one-and-done thing," he adds.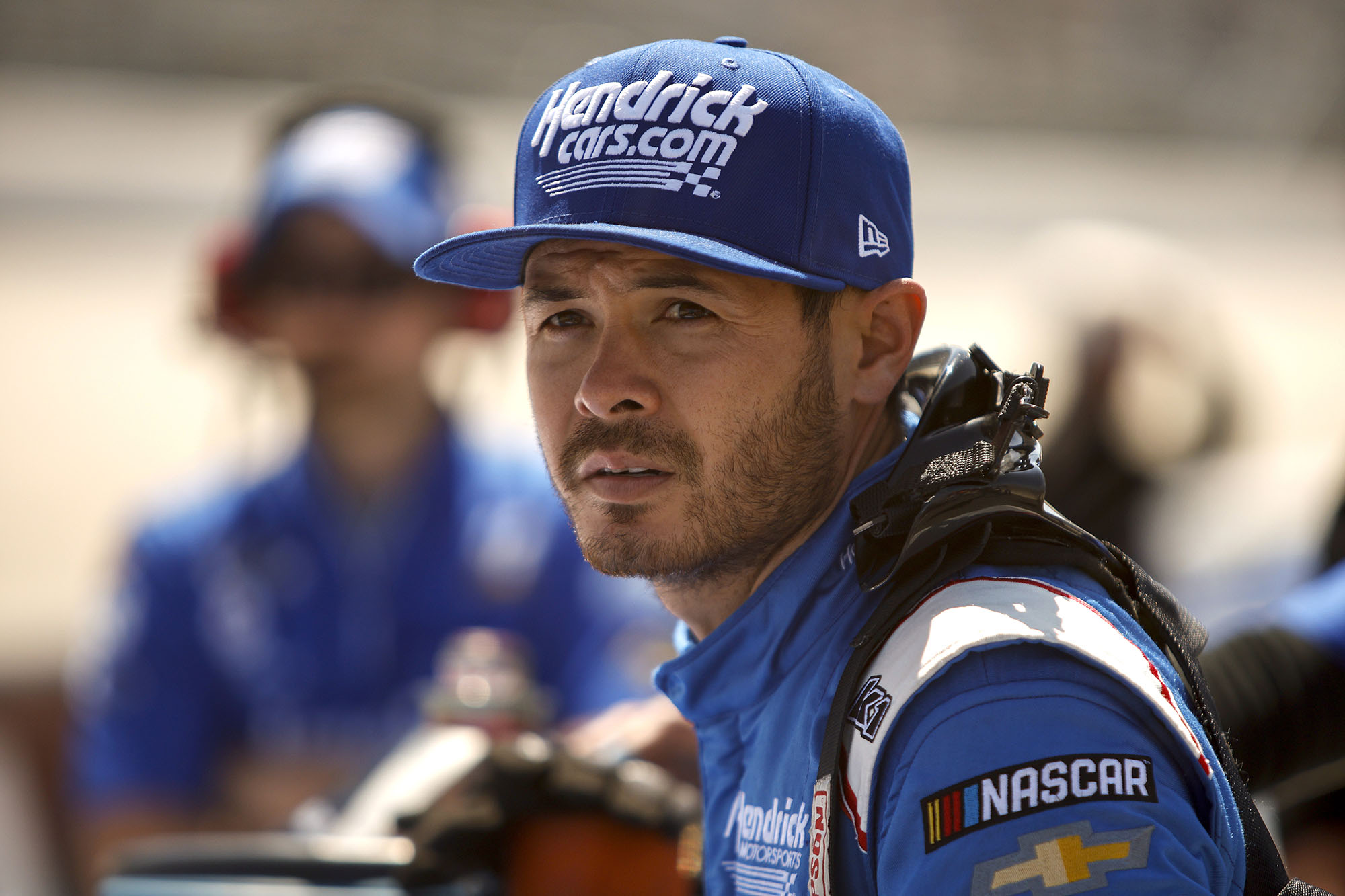 "I want to take it seriously, I want to continue to compete in it, learn the craft because every different type of racecar I drive takes a different style, a different driving craft and I think the new car is going to be another one of those.
"We only have this one-year deal done but we'll see how it goes. But if we all enjoy it, if we all had a good time, if we all believe that it was successful and we want more of it then yeah, I would love to do it again.
"I've always said I don't want to compete in the Indy 500 just to say I've competed in the Indy 500. I want to compete to win."
Larson admitted that Rick Hendrick, his legendary NASCAR team owner with 14 championships to his name, didn't require much persuasion. The team has softened on allowing its drivers to compete outside of the Cup Series in recent years, especially since Larson came onboard, and will partner with McLaren for this project.
After the announcement, Hendrick himself said that he was "in awe" that he would share a team with the McLaren name for the first time. It's almost amazing to think that such a giant of North American motorsport has not tried the 500 before, but there's no doubting Hendrick has warmed to the idea.
"I think if you're a racer, and on your bucket list, if you can be a part of or even have an entry in the Indy 500, that's a huge deal," he said.
"Kyle told me he wanted to do it. But to me, if you're going to race, you've got to be competitive and having a partner or team that you can associate with like the McLaren team and Zak, then that's what you have to have.
"Because I'm not interested in going if we're not prepared, and we don't have a shot to be competitive. And I know it's a tall order to talk about trying to win it. But I look at the McLaren team, they know they're winners, and Kyle's a winner."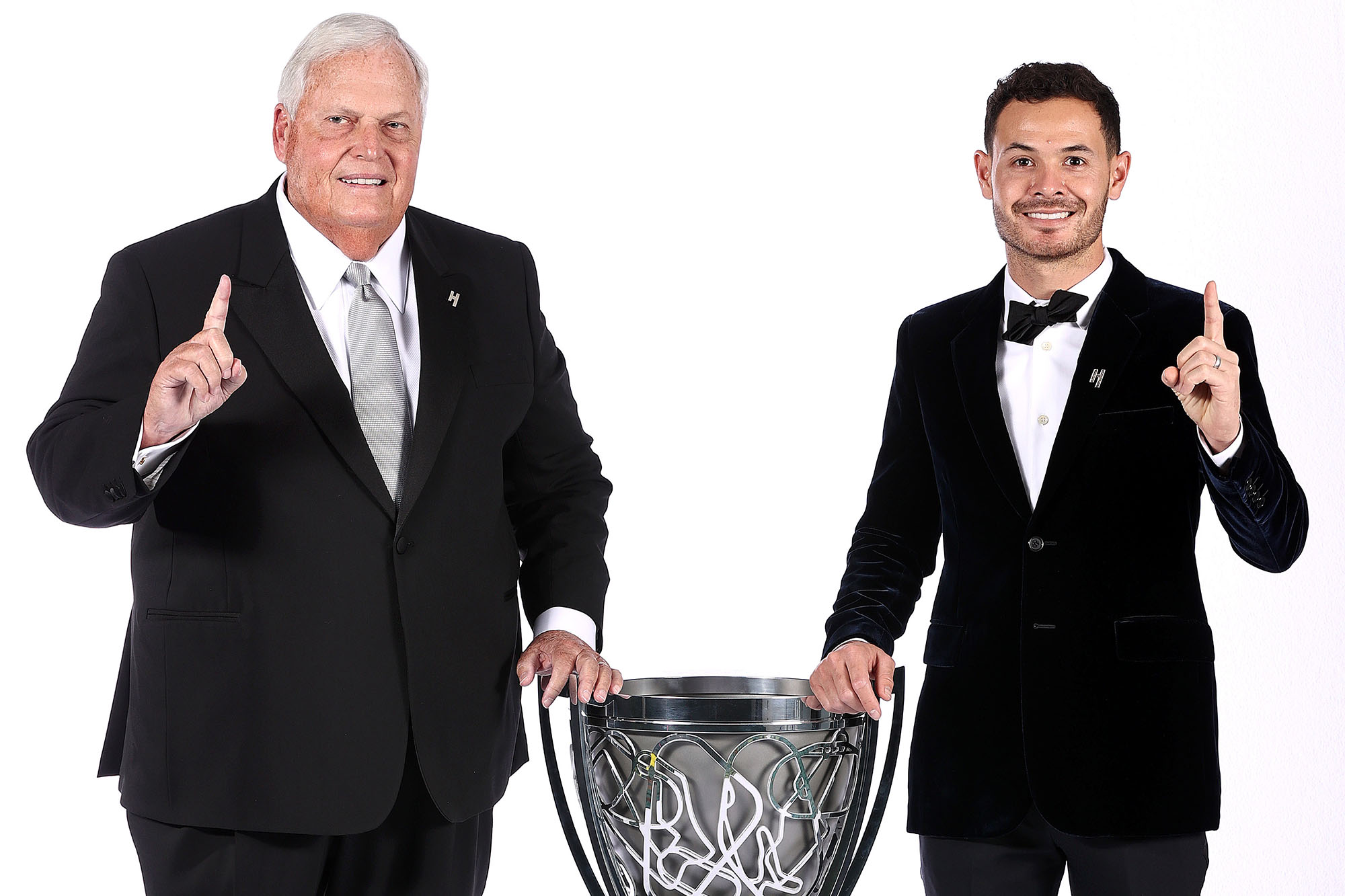 Hendrick and Brown have known each other for 25 years, and it's no secret that Brown is a fan of many different championships and the 'racers' who are willing to step out of their comfort zones and try new series.
And don't underestimate what Hendrick brings to the table. It's rumoured to have between 500-600 personnel and many an ex-F1 employee walks its halls as well as some of North America's best motor racing minds in their own right. It's a hugely advanced operation.
With Michael Andretti recently admitting he wants to enter NASCAR, and his regular collaborator Brown always willing to discuss McLaren expansion if it makes business sense, it all signals interesting partnership potential for the future.
Could we see a longer-term Larson and Hendrick deal at Indy? Could we see a McLaren-backed NASCAR team? Could Hendrick and McLaren even tie up over future Le Mans 24 Hours plans? This might be wishful thinking for fans but there's certainly an acknowledgement by Brown this could lead to bigger things.
"That's one of the many things that is very exciting about our partnership. As Mr H said, we're all a bunch of racers, and race in different formulas, and have a lot in common and you never quite know where partnerships can lead to," said Brown.
"As [Hendrick] mentioned, they're going to Le Mans, and have a great history in sportscars. I remember very much the Corvette GTP programme, which was an uber-cool racing car and racing series.
"So that was one of the things that was very exciting for us – creating a partnership. When you get a bunch of racers together that have a passion for winning, and racing cars, it can certainly lead to other opportunities in the future."
There might not be an opportunity as good as this with Larson, Hendrick and McLaren all victory threats in their chosen fields. There's little doubt Larson will take to Indy quickly, especially when traditionally it was short oval dirt racing – where he thrives – that was the home of young drivers wanting to win the 500.
The other good thing about Larson's chances is that he is young enough and fit enough to really take advantage of this opportunity.
There were times when Tony Stewart and Robby Gordon – two prolific double duty drivers – weren't as fit as they probably could or needed to be to approach things in the best way when trying to do the IndyCAr/NASCAR double, and that's before you consider the improvements in fitness and diet, training and recovery that underpins almost every racing championship now.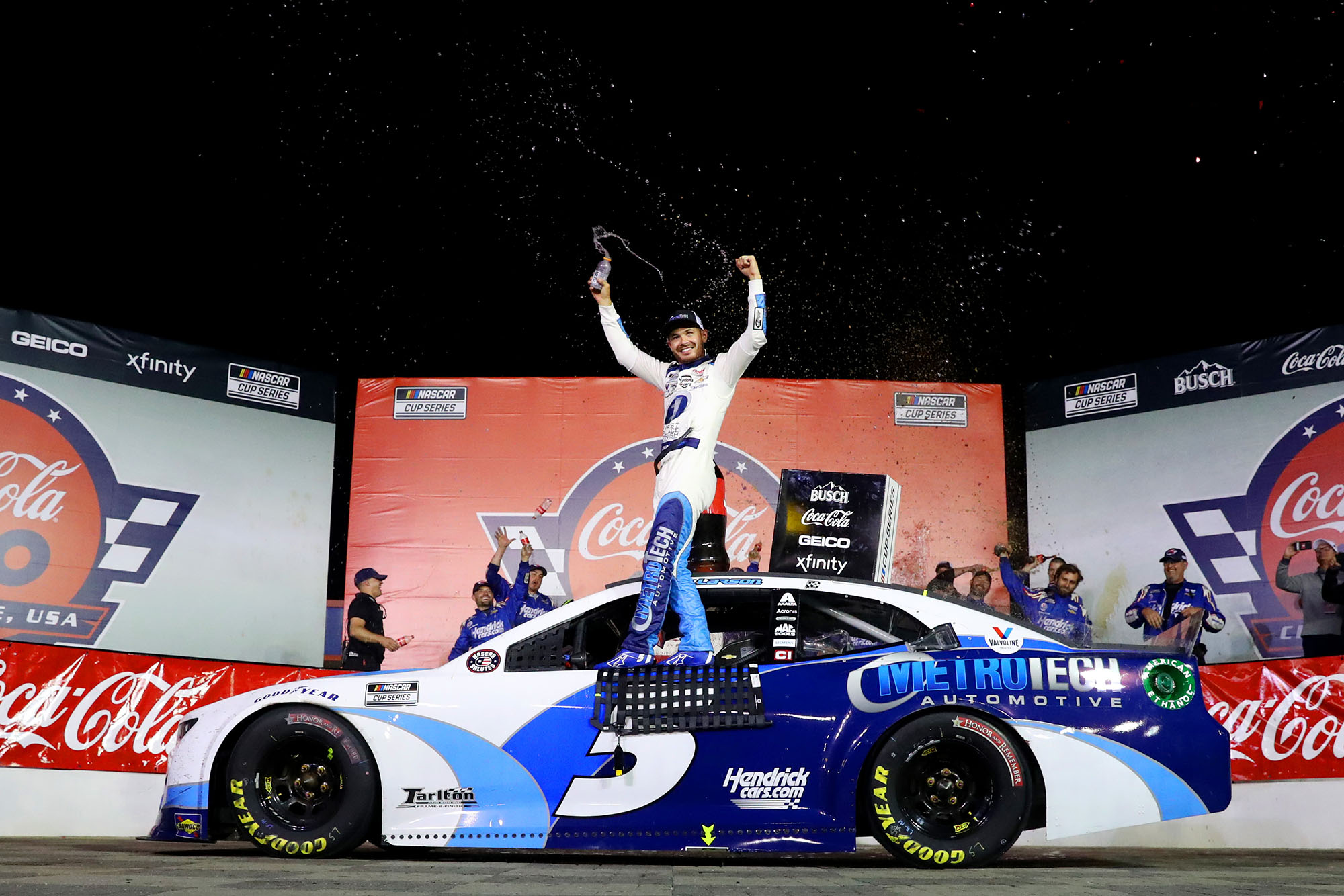 The 600-mile Charlotte NASCAR race is one that Larson has already won, in 2021, so he's proven he has the fitness and mentality to manage that race.
All the ingredients are there for us to see something amazing. This could be the first step to a NASCAR driver winning the Indy 500 again, a first potentially successful double duty attempt, a McLaren/Hendrick future tie-up and, why not – maybe even a route Larson to getting a McLaren F1 test!
After all, Brown is definitely not afraid of offering prospective IndyCar drivers an F1 run, and Larson is one of those drivers now.