Lando Norris has impressed mightily across four seasons in Formula 1 and is still only 23. Oscar Piastri comes onto the grand prix grid as an F2 and F3 champion who's already been bitterly fought over by two F1 teams.
McLaren's 2023 driver line-up is a tantalising one – especially given the leftfield lurking presence of 2021 IndyCar champion Alex Palou as reserve, a role in which it seems he will be quite prominent in the eight grands prix that remain after this year's IndyCar season concludes.
But all three drivers have something to prove in 2023. Fail to live up to the particular expectations on each of them, and the excellent career momentum they all have right now could definitely falter.
LANDO NORRIS: TAKE ON THE FULL TEAM LEADER BURDEN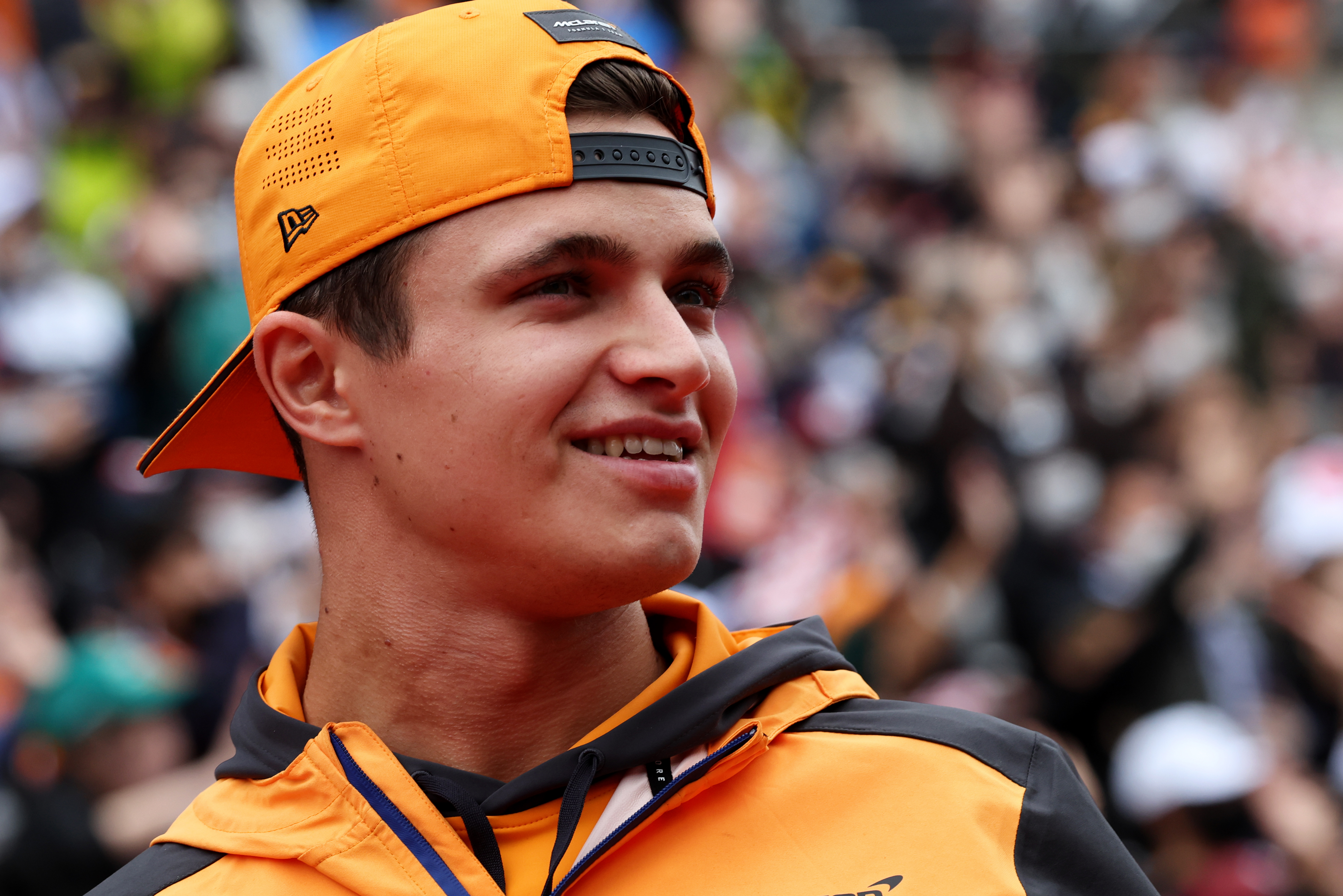 Norris comprehensively outperformed Daniel Ricciardo across 2021-22 having compared very well to Carlos Sainz before that. But the fact he's more than held his own against two experienced and highly-regarded F1 drivers is one thing. Now he's the voice of experience and F1 expertise on the driver side, and even though Ricciardo was off the pace in 2022 in particular, he still provided an off-track contribution that will be missed.
"It's a good chance for Lando to prove that everything he's learned over the last few seasons can translate into emphatically leading a team – because he's almost become team leader by proxy purely because Ricciardo's performance hasn't been there," Scott Mitchell-Malm explained on The Race F1 Podcast.
"But we know that Ricciardo had a positive impact on that team off-track. The way he worked in the garage, the way he worked in debriefs, the way he was at the factory. He was obviously a commercial dream as well.
"They didn't quite get their money's worth out of Ricciardo, but they definitely got their money's worth in an off-track sense.
"There will be elements that Norris can theoretically pick up now that Ricciardo's not there as Piastri finds his feet. But it's not an absolute given."
There's no suggestion Norris has been lacking on the off-track front so far, but not having a strong and experienced voice weighing in alongside him will be a big difference in the team dynamic.
"The area that Norris can unquestionably lead McLaren is on track. But how will he manage that off-track stuff?" Mitchell-Malm continued.
"You can argue – and he may well feel this way – he was obviously leading the team to a good degree off-track anyway.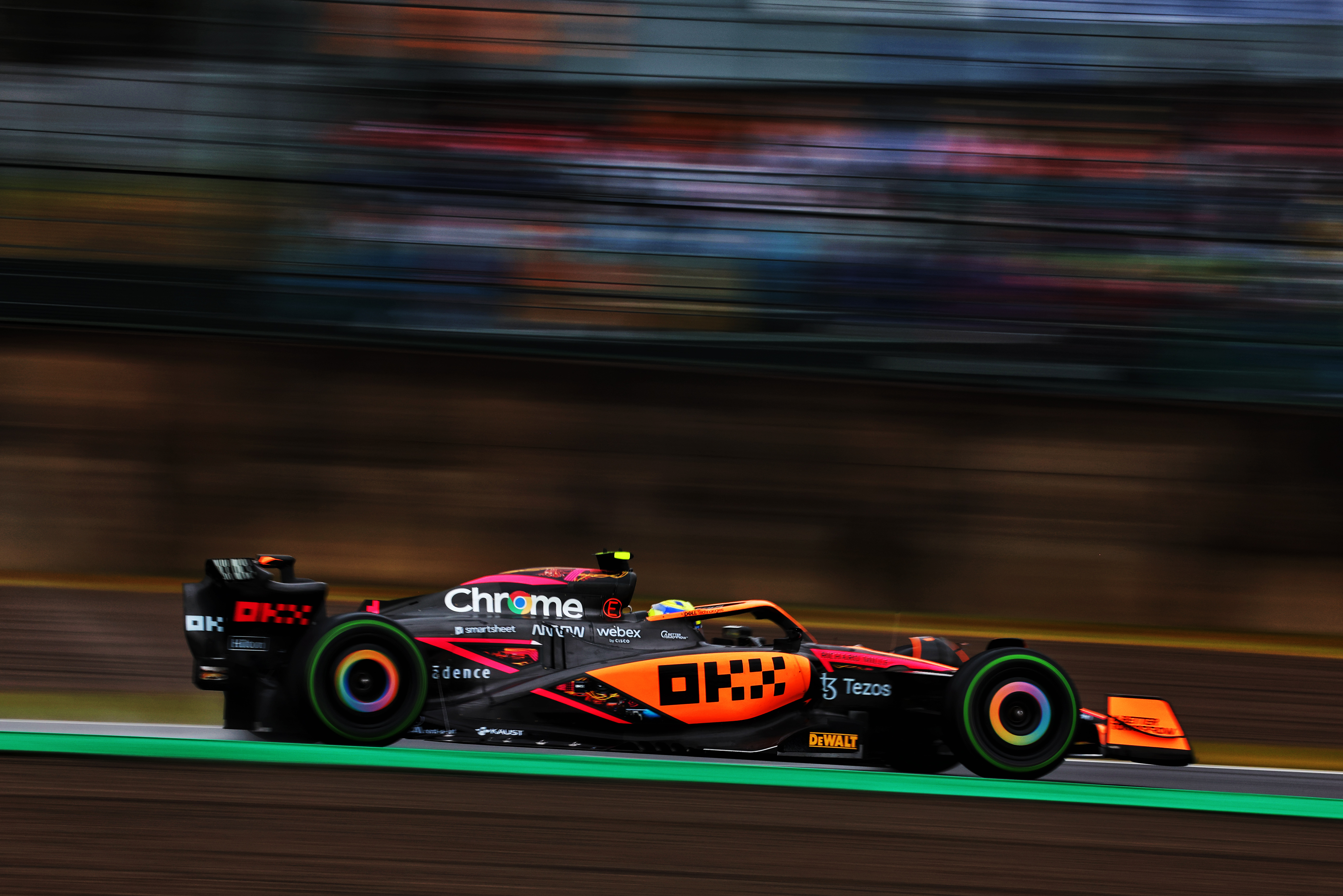 "His technical feedback is said to be very good, he's comfortable there, he's found his voice internally, he's got a bit more confidence than he was in his first year or two.
"But there was still a really, really established, confident and popular driver in the team as well who was doing all that stuff alongside him.
"So even if the type of work Norris does isn't changing, the workload itself will – because he will be leaned on more. So how he copes with that is going to be really interesting.
"That could be the final part of his evolution into an absolute top-line driver: will he be able to handle that extra pressure and extra expectation?
"My gut feeling is he will, because obviously he's been very impressive in all other aspects so far. But that's a way he will be tested this year."
OSCAR PIASTRI: JUSTIFY ALL THE FUSS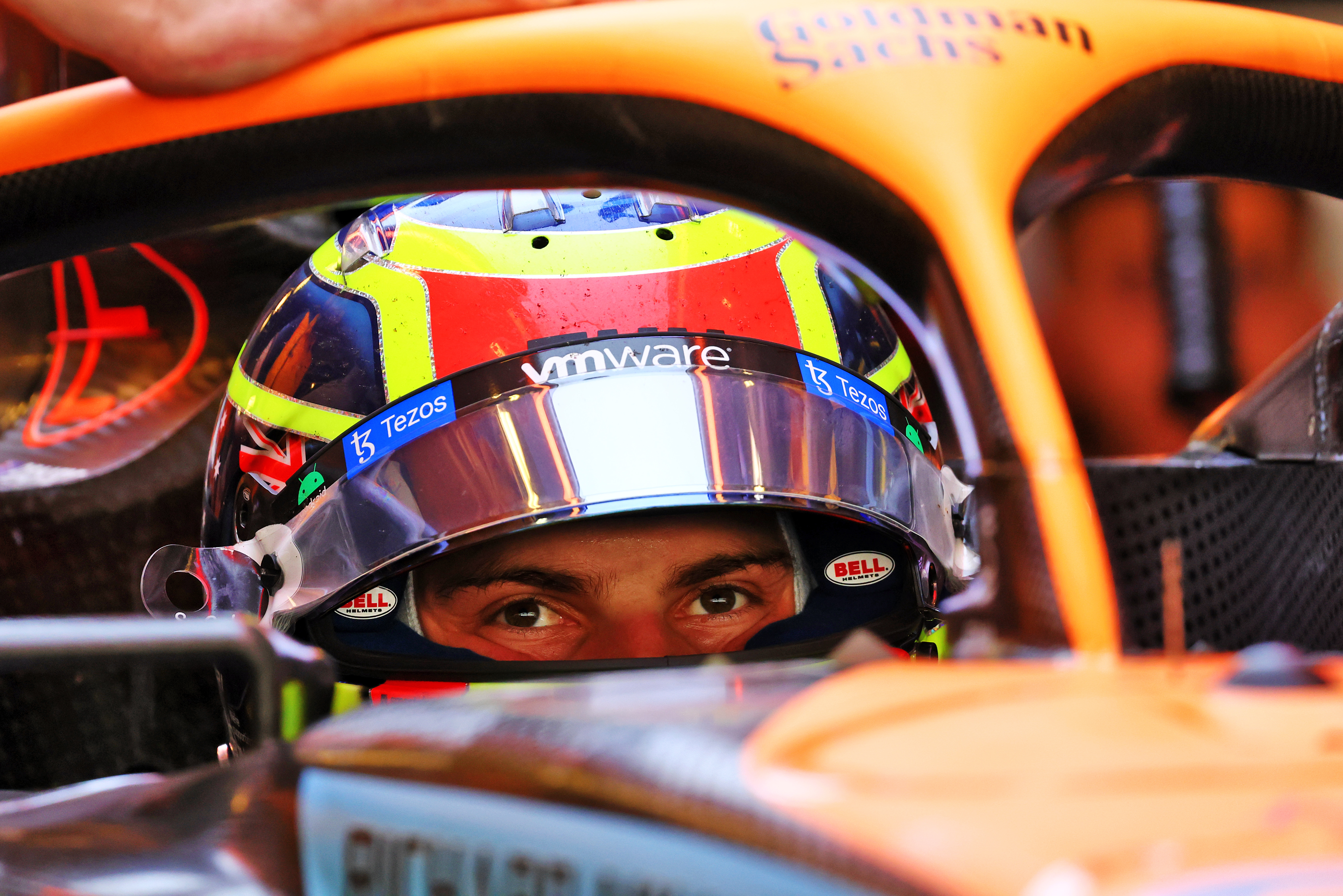 Piastri's superb junior career already meant there would be a great deal of hope and expectation on him as soon as he got an F1 race seat.
But the controversial nature of his switch from Alpine to McLaren raised the stakes and put even more focus on him.
That change also means he goes into 2023 less settled in the team with which he'll make his debut than he would've been if he'd stayed put at Alpine and slotted into the seat Fernando Alonso vacated.
"I am fascinated to find out how good Oscar Piastri really is," said Mitchell-Malm.
"He's someone I've been increasingly impressed by, someone who has a trait that I really admire: which is that they get better as the challenge gets harder and the car gets faster.
"That ability to get your head around the challenges of a bigger, more powerful car, a different championship, different tyres, all of this, the way you race, the way you conduct yourself, the traits that you show behind the scenes as well – if someone is going to step up into Formula 1 and make their mark, he ticks all of those boxes in advance.
"But you never know until they actually get there how good they're going to be.
"Plus he's had a year on the sidelines in 2022. Plus the fact that the team he spent that year with, testing their old cars, is not the team he's going to be racing with in 2023.
"So he's got to get used to a new environment at McLaren, with relatively limited mileage. He's already done some testing in the 2021 McLaren and he did the 2022 car run in the post-season test and I think he'll be out in the '21 car over the winter as well.
"But then it's only one and a half days in the actual '23 car."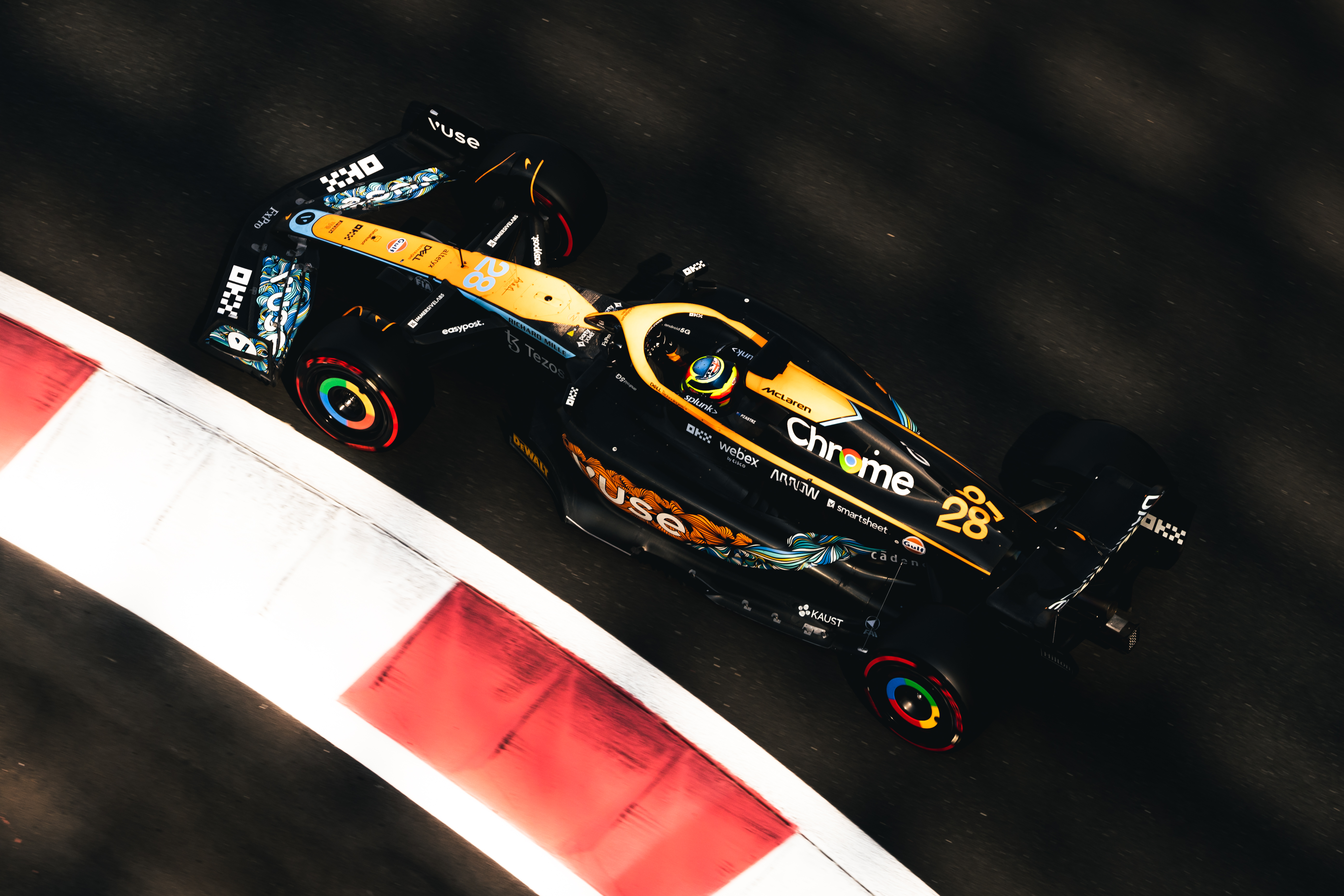 If high expectations and limited acclimatisation time weren't a daunting enough prospect already, Piastri also has to take on Norris.
"He steps into a seat vacated by Daniel Ricciardo, who struggled a lot alongside Norris – who's an established mega-star, really, really close to being part of that ultra-elite group of F1 drivers, though because we haven't seen him fight for wins we can't say that 100%," said Mitchell-Malm.
"A lot of fuss was made over Piastri. McLaren did quite a lot to get him. He burned his bridges at Alpine to get there.
"It's an absolutely fascinating scenario, and the success of it lives or dies entirely on how good he is in 2023.
"His McLaren and F1 career isn't over entirely if he has a bad year alongside Norris this year, but his situation will absolutely be shaky.
"I honestly think he's under a lot of pressure to go out and show that he was worth all the fuss, though that doesn't mean blow Norris away from the first weekend."
What should we consider a good performance relative to Norris for Piastri? Mark Hughes gave his take on that on the podcast.
"I don't think it would be reasonable to expect him to be operating at Norris's level every single weekend, but I think we need to see the peaks to confirm the potential that everyone believes he has," said Hughes.
"And that would be enough for the team to keep the faith and for the general perception that he's a mega-star of the future to still hold and have credibility.
"To expect him to come in and go head to head with Lando Norris and come out on top in his rookie season is just not a reasonable expectation. I don't think that will be the target and I don't think it should be.
"It will just be to play himself in, to learn about Formula 1, and to show on occasion that he is absolutely the same level as Norris given the right set of circumstances.
"Once Piastri's filled up all those data banks after a year or two, then he might be ready to go head to head with Norris."
ALEX PALOU: GET INTO THE F1 MIX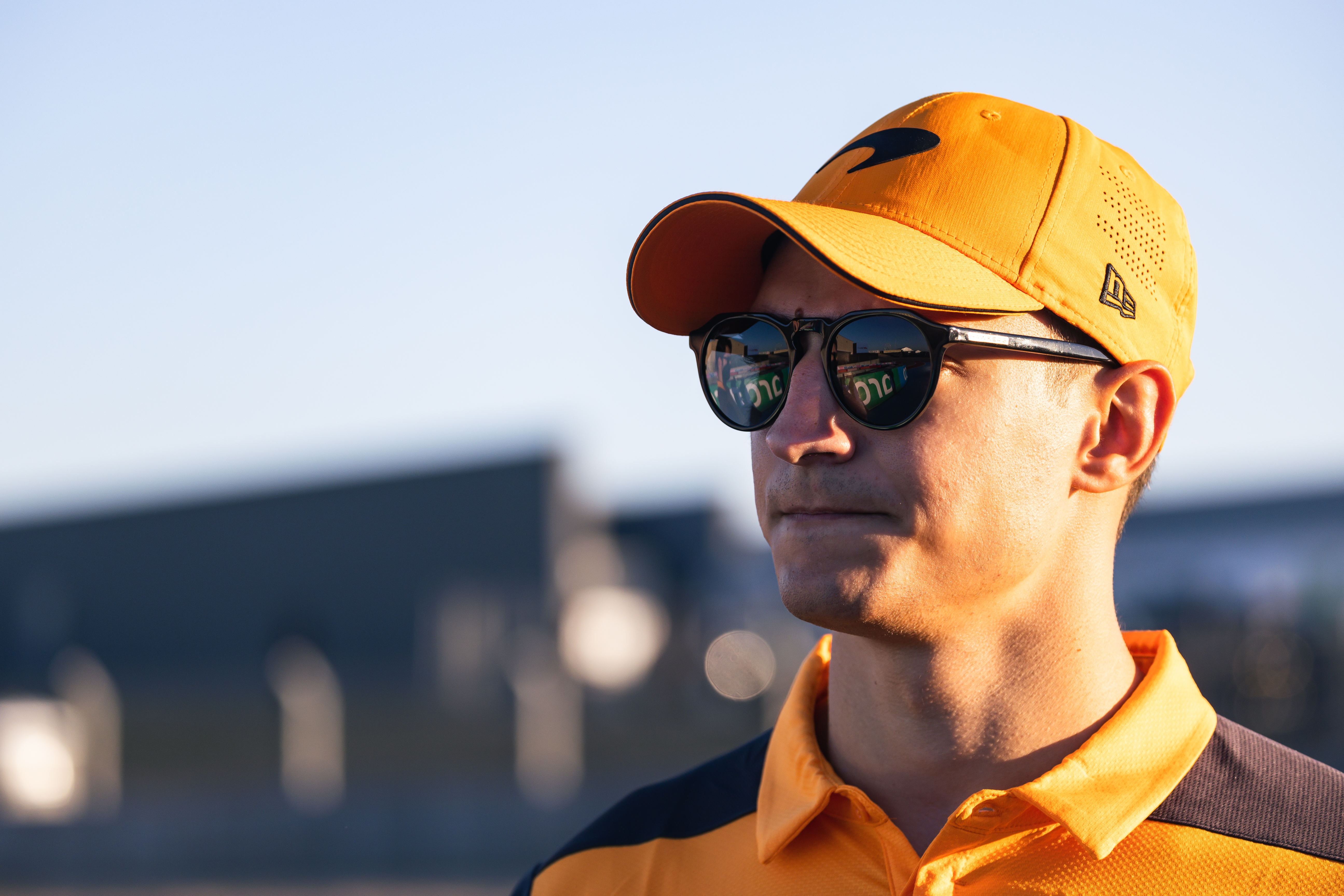 The role McLaren's F1 arm played in its IndyCar team's controversial attempt to sign Palou from Ganassi has always been intriguing.
Palou's legal team cited the prospect of future F1 opportunities as a key thing Ganassi would be denying him if it didn't release him, though the nature of those F1 opportunities at the time was discovered to be very vague and imprecise.
But once the deal was done that allowed Ganassi to keep Palou in IndyCar for 2023 at least but for McLaren to use him in its F1 cars, the potential F1 element of Palou's future began to crystallise.
He'll be mostly focused on trying to win a second IndyCar title (in probably his final season at Ganassi) up to September, but then will prioritise the McLaren F1 reserve role he was recently announced in. And he's got time for it to be meaningful too, as there's still a third of the 2023 F1 calendar to go when the IndyCar season ends.
As Mitchell-Malm put it, a McLaren F1 future certainly isn't "nailed on" for Palou right now and it may all be more "a carrot to tempt Palou to the whole McLaren organisation".
But he's already edged ahead of the man who's led this McLaren IndyCar programme since it began – Pato O'Ward – in the F1 team's pecking order, and the opportunity surely exists to use his 2023 off-track and reserve presence to cement himself as a future McLaren F1 contender. Or conversely to give McLaren reason to believe, as it now appears to with O'Ward, that IndyCar's where he should stay.
"He's always impressed," said Mitchell-Malm of Palou's F1 cameos so far.
"You wouldn't put someone in as reserve driver if they hadn't done a good job in the 2021 car tests and the FP1 outing that he had at Austin.
"So I think there is a potential longer-term thing here where he might become a more serious F1 option if Piastri doesn't work out and Palou shows that he's up to it."