Oscar Piastri did not initially have a guaranteed 2023 Formula 1 race seat with McLaren when he signed his contract in early July, The Race understands.
Piastri has agreed on a multi-year deal to join McLaren instead of remaining in the Alpine stable next year.
Alpine thought it had Piastri under contract for 2023 with an option for 2024 as well and wanted to place its reserve driver on loan at Williams before eventually promoting him to the works team.
The F1 Contract Recognition Board ruled on Friday that only McLaren had a valid contract for Piastri's services next year, though, and revealed that this was signed on July 4.
That was seven weeks before McLaren announced the early termination of Daniel Ricciardo's contract and Ricciardo subsequently admitted he did not know Piastri's deal was done at that time.
In fact, just one week after Piastri had signed a contract with McLaren, Ricciardo publicly insisted on social media that he was "committed to McLaren until the end of next year".
"Obviously, we don't go into the details of what was in the contract that we signed with Oscar," said McLaren team principal Andreas Seidl.
"Regarding Daniel, as we have communicated last week, I think throughout this year, Zak [Brown, McLaren Racing CEO] and myself together with Daniel had an open and transparent dialogue at any time of where we both are.
"And therefore, there's no issue in that aspect."
The Race understands that the comment about not going into detail on Piastri's contract refers to the fact he was not signed explicitly to a race seat for 2023, even if that was McLaren's ultimate desire and intention.
It is believed that Piastri's deal, which covers at least 2023 and 2024, had flexibility depending on whether Ricciardo saw out his full three-year contract.
Piastri is understood to have known there was a chance he would be McLaren's reserve driver in 2023 before taking the race seat in 2024.
This allowed McLaren to get Piastri under contract and then have time to discuss plans for 2023 with Ricciardo – who is understood to have at least been aware of McLaren's interest in Piastri when the contract was signed in early July.
Once the early termination of Ricciardo's contract was agreed upon, McLaren knew Piastri could replace him.
"For us, to be honest, it was quite straightforward," said Seidl of guaranteeing it had Piastri onboard.
"There's two things you need to have in place if you want to have a driver driving for you in Formula 1, which is a contract, and a registration with a contract recognition board.
"That's what we put in place in July. And therefore, our plan was clear."
Another element of this saga that has drawn criticism, for Piastri, is the accusation from Alpine that he should have shown more integrity.
It has been suggested that Piastri behaved inappropriately by chasing a move away from Alpine and especially his public rejection of the team's claim he would be a 2023 driver.
This came on the Tuesday after the Hungarian Grand Prix, following the news that Fernando Alonso – who Alpine expected to retain for 2023 – would make a shock switch to Aston Martin.
Alpine announced Piastri as a 2023 driver on Tuesday afternoon having hinted on Tuesday morning that there were doubts about what he wanted to do.
The Race understands that by this time Piastri had made his intentions clear to the team – and it has even been suggested that Alpine were aware of what Piastri wanted to do before Alonso's Aston Martin deal was announced on the Monday.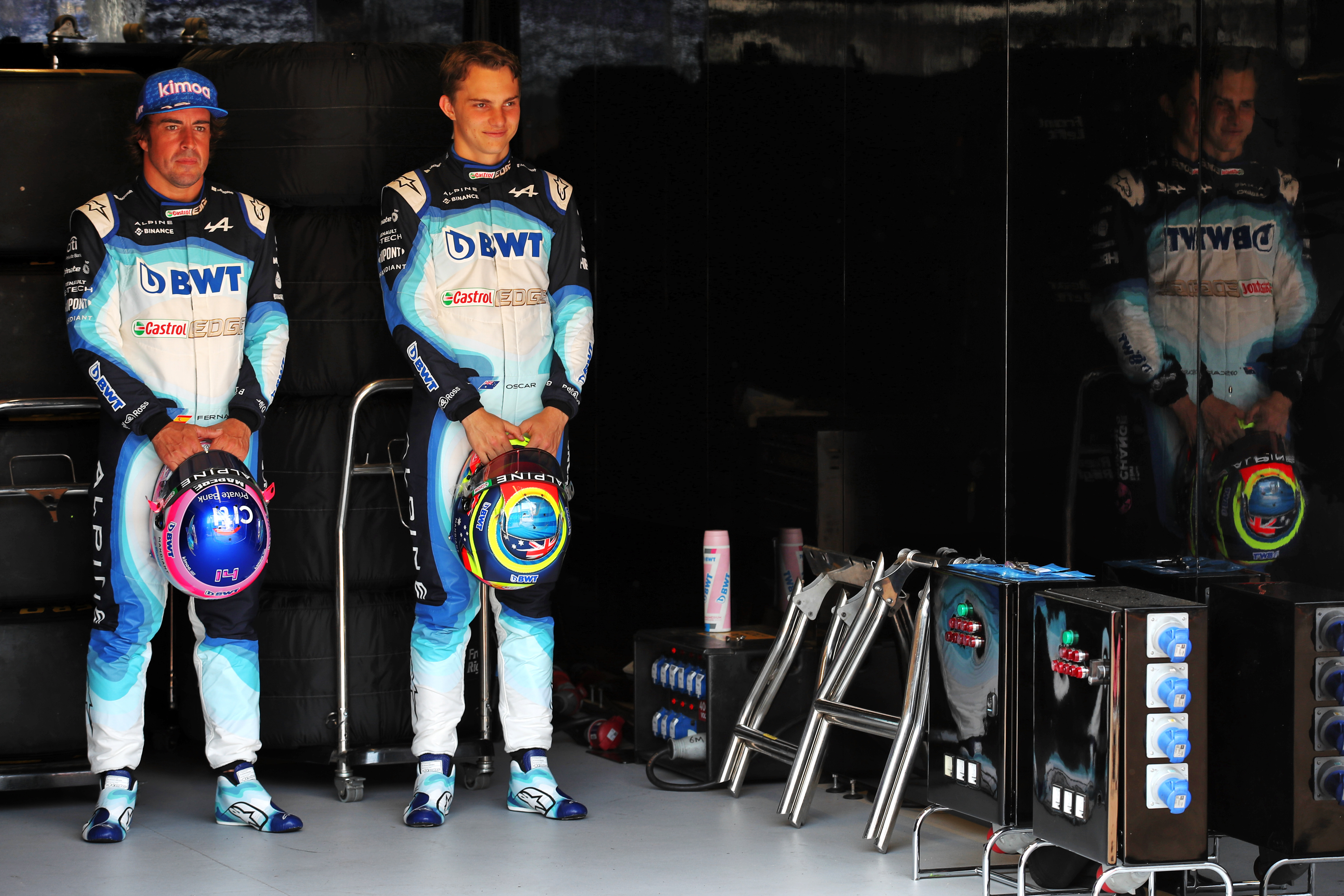 The implication is that Piastri had not hidden his McLaren deal, or at least his desire to move there, from Alpine.
But Alpine likely persevered with the announcement because it resolutely believed it had a binding agreement with Piastri for 2023 and wanted to assert its position.
That meant the dispute became a public one and prompted Piastri to issue a public dismissal of the Alpine statement, which Piastri did not expect to be issued, as his camp did not want the declaration to go unchallenged.
In addition to Alpine apparently being aware of Piastri's intentions, Alpine was also responsible for the lack of a pre-existing Piastri contract with the team.
As revealed by RacingNews365, Alpine had only operated on a 'heads of terms' agreement through 2022 having consistently delayed sending a contract that Piastri's manager Mark Webber regularly chased.
Piastri had not signed anything, and certainly not for 2023, but Alpine believed the 'terms sheet' outlined the previous November constituted a binding agreement.
This conflict of opinion ultimately led to the CRB hearing this week, one which McLaren had full confidence it would win because Seidl said that Piastri's management was "very transparent" through the entire process.
"Obviously signing a driver in the end is a result of several conversations," said Seidl.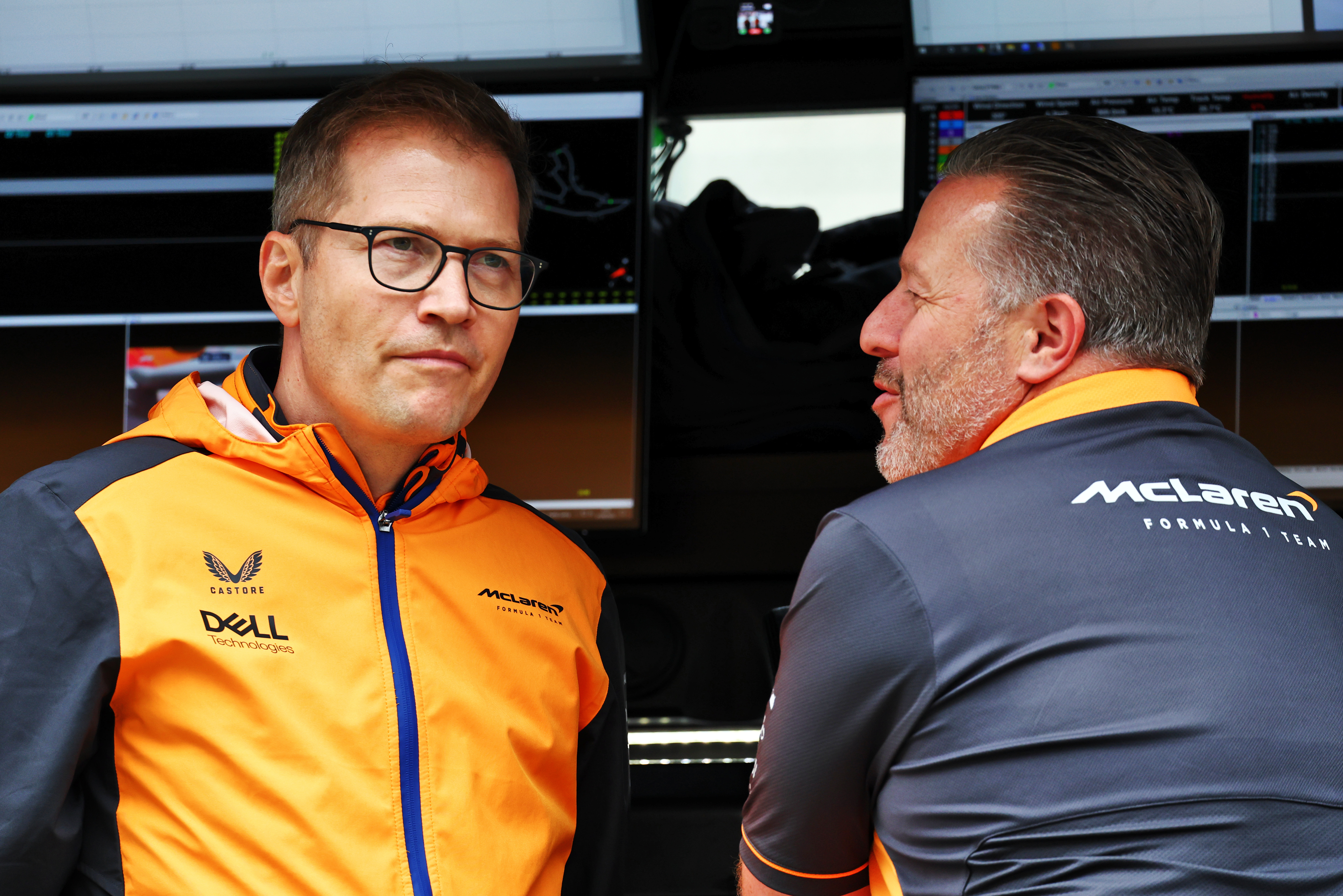 "It's clear for people like us when you have the opportunity to sign a guy like Oscar, with the speed he has shown with the personality he is, you want to have him.
"He was a free agent and that's why we discussed with him to make a contract. That's pretty much it.
"It's obviously my job, together with Zak, in any scenario to be aware of what the driver market is, what the contractual situation of all the drivers in the paddock is as well, or the contractual situation of rookies in F2 or in other categories, which is a normal process.
"It's also our responsibility. And that's what in the end led to the signing of Oscar Piastri."