Oscar Piastri will definitely now be a McLaren Formula 1 driver in 2023 after the Contract Recognition Board's ruling that McLaren – not Alpine – has the valid contract with him.
Last month as the situation around Piastri's future unfolded, Scott Mitchell-Malm explained exactly why two F1 teams were ready to fight so hard over the reigning Formula 2 champion. Here's another chance to read it:
McLaren's opportunistic swoop for Oscar Piastri – who is expected to be announced as Daniel Ricciardo's 2023 replacement now part one of that process (Ricciardo's exit) is official – and the way Formula 1's two leading midfield teams have fought for his services marks a rarefied level of interest in a rookie.
Alpine's interest is long established. Piastri was part of its academy from 2020, after winning the Formula Renault Eurocup. But as a driver on the fringes of F1, with not even a free practice outing to his name, it is understandable to wonder how and why a rookie in another team's programme found himself in McLaren's scope.
Once McLaren decided that replacing Ricciardo was worthwhile, Piastri was an obvious target though. Especially when you look past the headline achievements of back-to-back Formula 3 and Formula 2 titles, and study the manner of his rise.
Piastri's clearly plenty good behind the wheel. He's also confident, ambitious, studious – and a deceptively relaxed character. That can cloak how self-assured he has always been.
There's the usual stuff, like stating at the end of 2021: "I would have done perfectly fine on the F1 grid next year". But there are other examples, such as a desire to "mark my territory" once he got onto the F1 package in Formula 3 and "make sure no one was going to push me around".
In late 2020 he wasn't daunted by his first test and grand prix weekend experience with Renault in the slightest, even though he could feel his career had accelerated slightly by winning the F3 championship.
Shadowing Renault drivers Ricciardo and Esteban Ocon at the 2020 Turkish Grand Prix (below), Piastri spent the whole weekend making notes that he wanted to review afterwards. But he'd already identified the biggest difference and it had little to do with the step in machinery.
Piastri said the bigger eye opener was how much energy and effort was put in by the drivers off-track. That gave him a much better idea of the level of commitments F1 drivers undertake – something he would bear in mind as Alpine's reserve driver, as he felt one of the benefits to attending every grand prix in his year on the sidelines was to learn how full weekends really function without the driving side.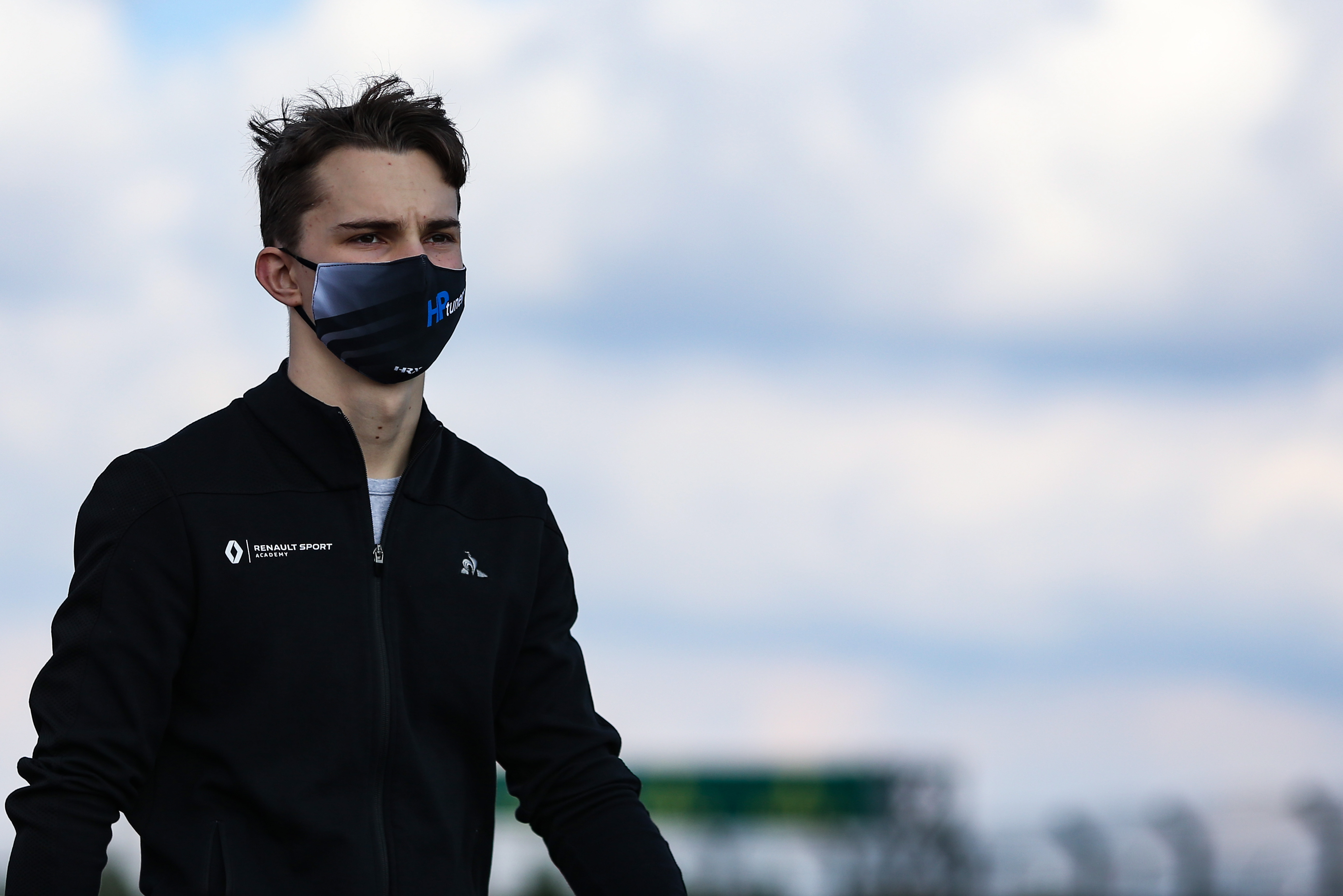 In his words, he could then just "slot in" doing the driving in 2023. It sounded blasé but it was just conviction. And why not? Piastri had been improving as a driver, started racking up mileage in an older F1 car, and had paid close attention to how the likes of Ricciardo and Fernando Alonso operated in debriefs with their engineers.
"It's been quite nice to understand it's not a sort of alien language they speak," he said. "It's just a further development. Keep it simple and precise, having to report on the main things."
Piastri is an astute young man. Once he'd accepted that he was not going to get an F1 race seat for 2022 he quickly worked out how he would make the most of his reserve role: a mix of on-site experience, loads of simulator time learning car development, and a big 2021 testing programme to develop himself and stay "car-fit".
He explicitly did not want to race somewhere, like a year in Super Formula, alongside that as he felt it would be a distraction.
Arguably the most impressive thing about Piastri is that he's a great learner. The trait of constant progression has been evident through his career so far.
In his formative years in cars there was an obvious upward trend – five of his six wins in British F4 came in the second half of his rookie season, and in part two of his first year of Formula Renault Eurocup he scored all three of his podiums and twice as many points.
This is to be expected of any decent young driver that gains experience. What puts Piastri in a different bracket is his awareness of more nuanced areas to improve and, crucially, an ability to actually do so.
Racecraft, for example, would come to define Piastri's hat-trick of single-seater titles. But it did not come naturally.
Piastri had noticed in his first year of car racing that runaway F4 champion Jamie Caroline – in his second year of single-seaters and fourth in cars – "dominated" the rookies and so made sure racecraft became a "skill I've acquired over time".
It was evident when Piastri won the Eurocup and though that was not an especially stunning trait (given he was the second-year driver that time) it proved an excellent foundation for his title-winning F3 season, which relied almost entirely on racecraft. He felt he had proved to himself he could not just race impressively, but also efficiently.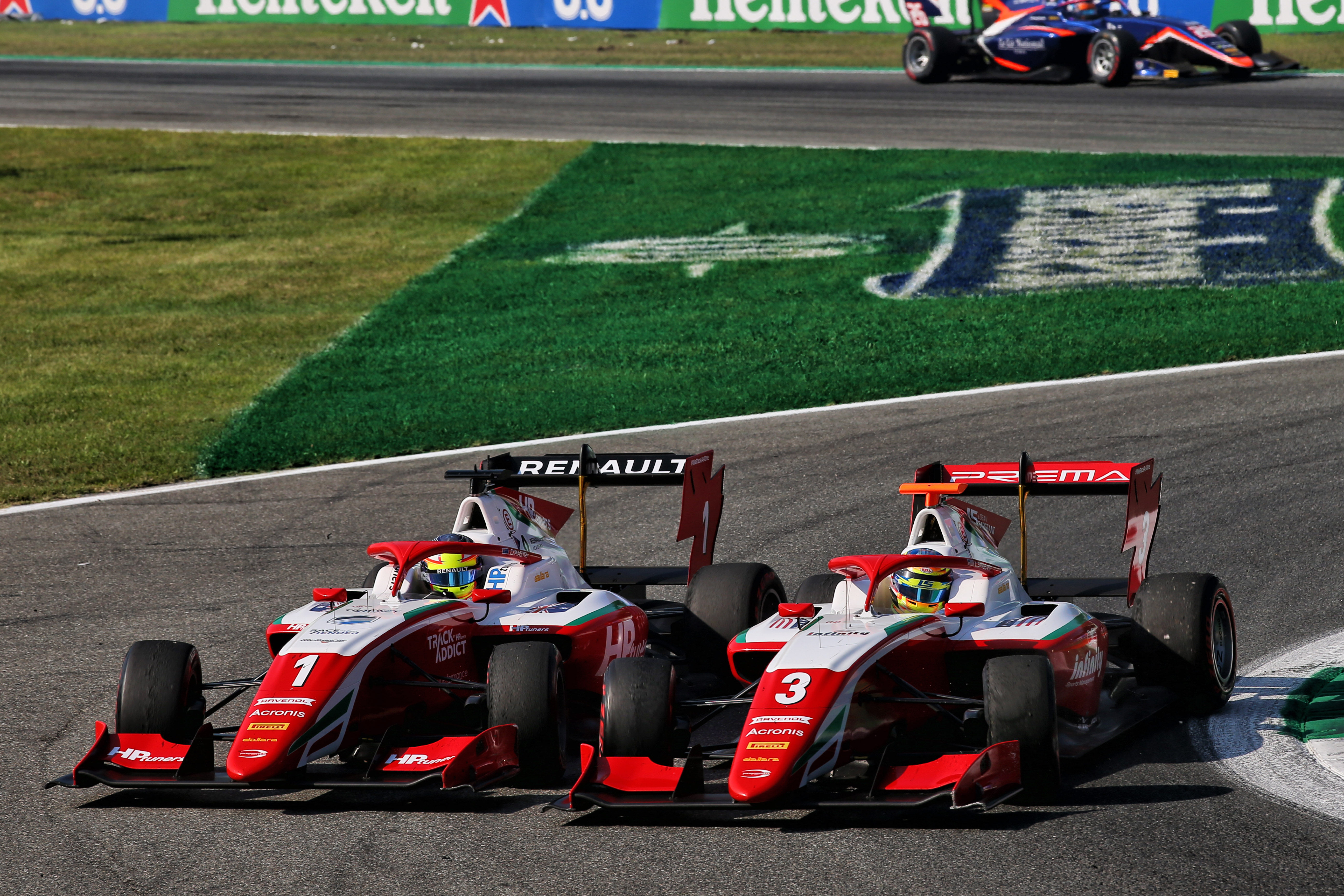 But the fact he relied so heavily on racecraft in F3 points to a weakness of that season: qualifying pace.
Ironically, Piastri kicked off his rookie season with what ended up his best grid position – third, something he only matched once the rest of the year – but he put that down to hard work during the hiatus forced by the coronavirus pandemic, that meant he came into the belated start better prepared than some others.
After that, a mix of circumstances (mainly traffic and disrupted sessions) and his own weakness in adapting to the F3 format and very different Pirelli tyres held him back. By his own admission he was not really "on the ball".
He noted: "It's the first championship where you only really get one or two push laps on the tyre before you know that they're not good enough for the pole and you've got two separate runs to make a change in the middle and regroup."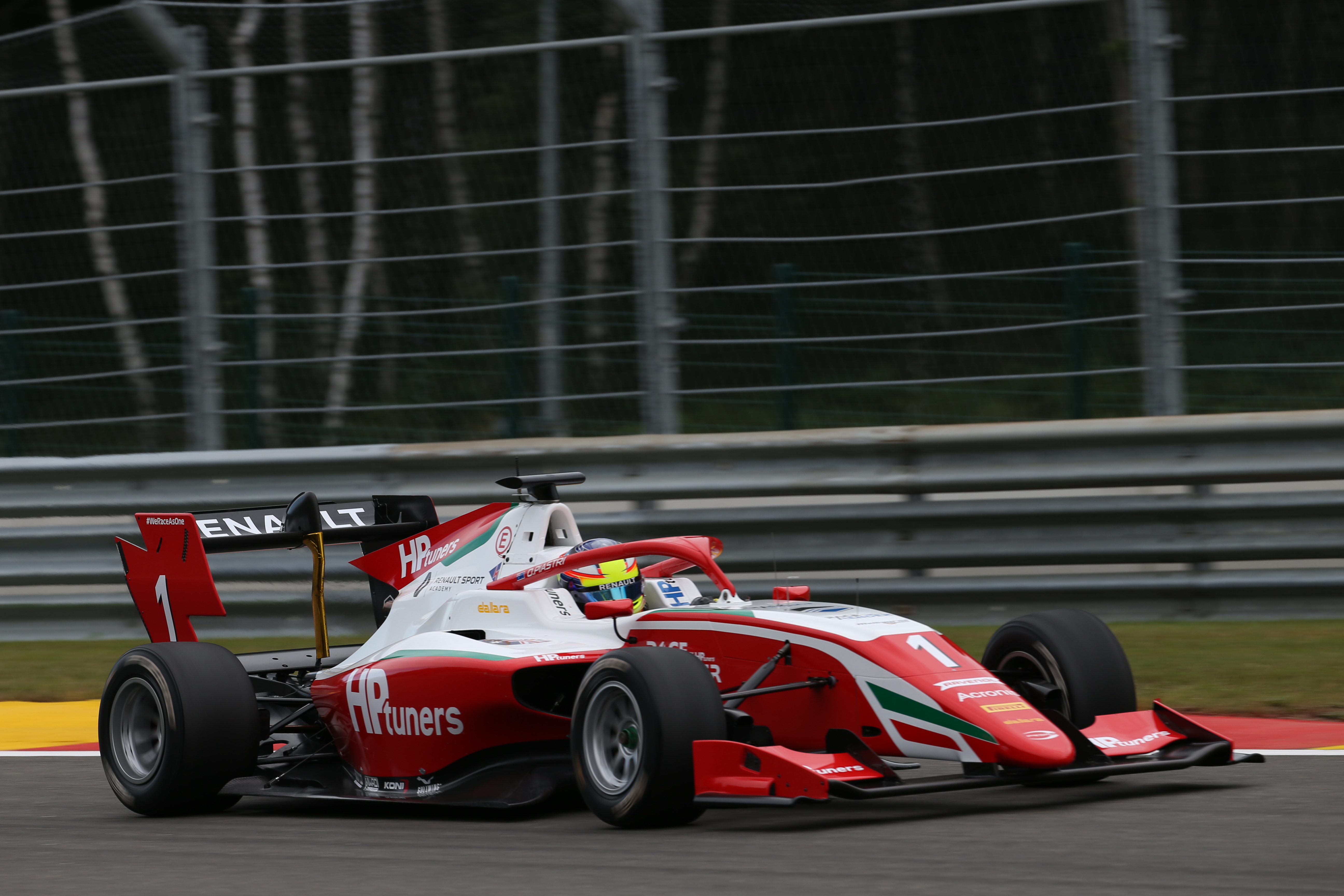 A repeat failure to "get it together on the second set of tyres" was something Piastri really wanted to analyse post-season. His F2 qualifying record suggests he did – Piastri never qualified lower than third from the second round onwards, and had an astonishing run of five consecutive poles to the end of the season. It was the cornerstone of his championship success.
While it looked like plain sailing from the outside, Piastri also felt that year had some "low points" – and that put him through a process, probably for the first time, where he seriously needed to learn "what I need from the car, how to drive the car quickly and how to solve problems with our pace".
The upshot was that the F2 season brought together all the lessons and strengths from previous years and was rightly called the "best in my career so far" by Piastri himself. He also said his back-to-back rookie triumphs had "definitely caught me by surprise", as the plan had been for two years in each category.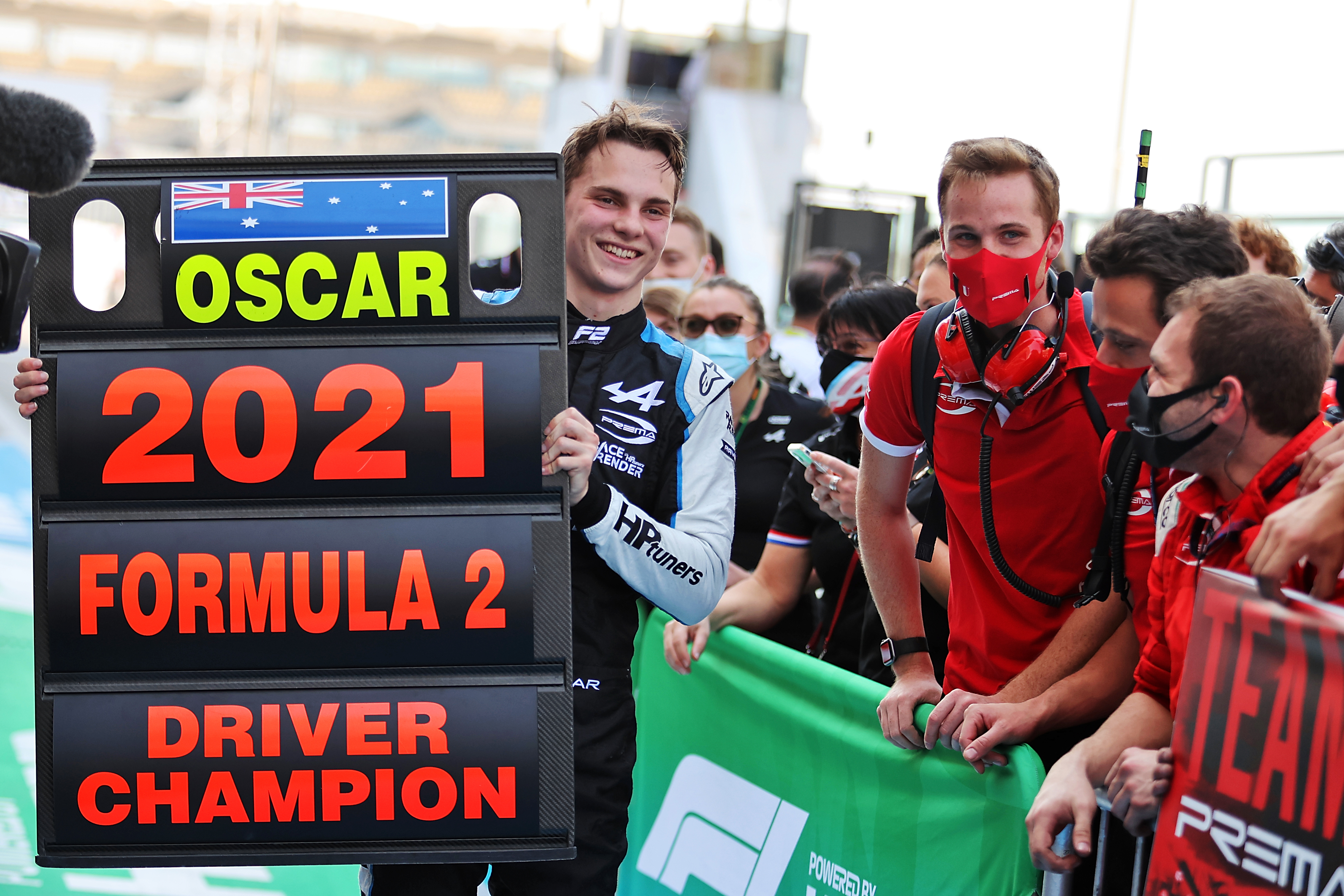 In hindsight, Piastri's thoughts from the end of the 2021 look remarkably prescient.
"If it's caught me off guard, it's probably caught other people off guard," he said.
"But you can't sort of plan two years in advance – hell, in F1 you can't even plan like a month in advance. Because everything's changing so quickly."
Piastri could never have imagined how prophetic that would prove to be. But his emergence as McLaren's successor to a multiple grand prix winner and marquee signing is a testament to his potential and fledgling reputation.
Justifying this will test Piastri in new ways. To cope, he will likely depend on that impressive trait from his junior career to keep progressing and find new peaks as the cars have got quicker and more complicated.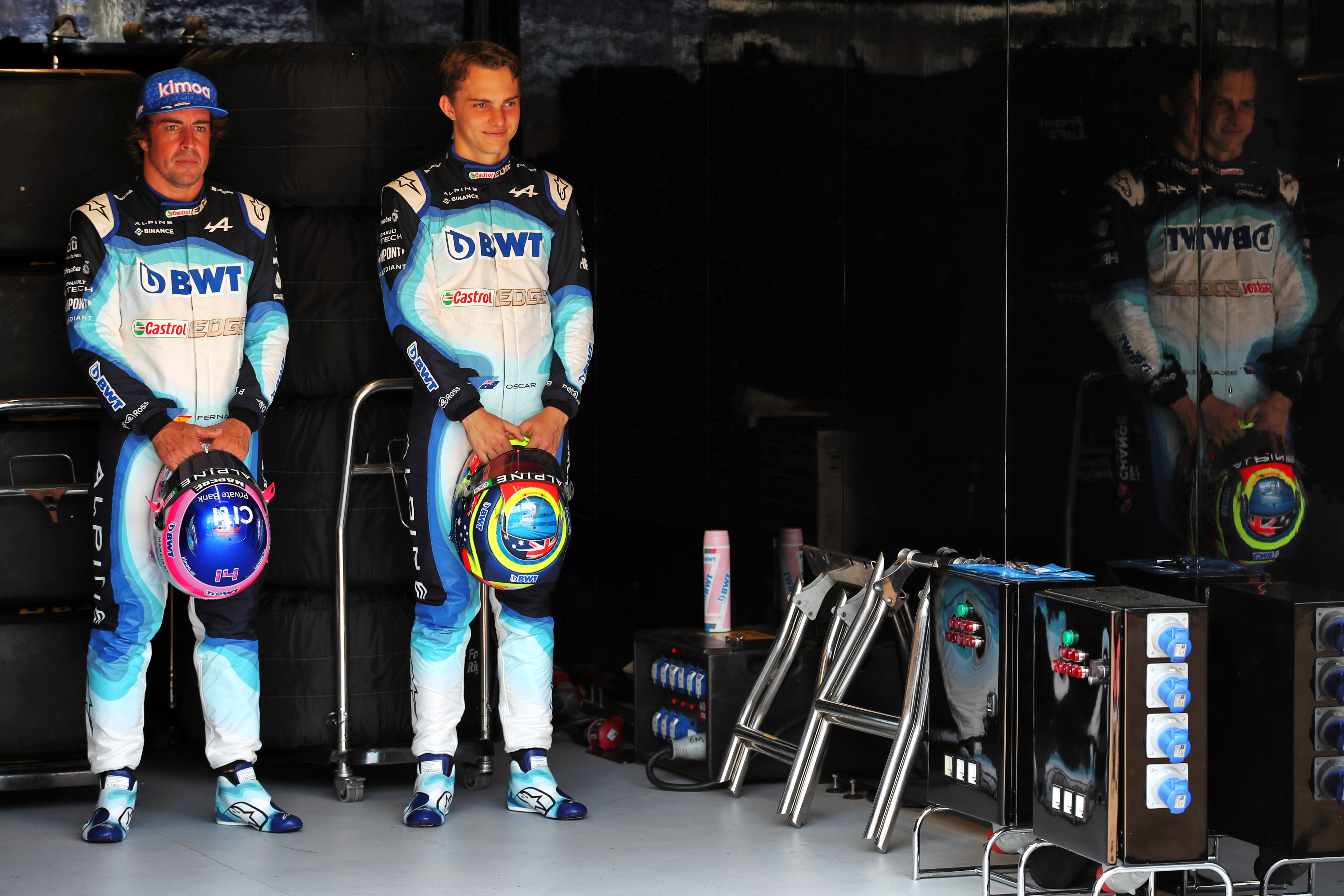 This, above all else, bodes well for Piastri's F1 prospects. But it's only the tip of the iceberg for a driver who has looked increasingly refined and shown himself to be F1 material.
There is a small asterisk for Piastri in that his F3 and F2 titles came against slightly questionable opposition – although you can only beat what's in front of you. And defeating the more experienced Zhou Guanyu, who now looks perfectly decent in F1 at Alfa Romeo, at least provides a vague reference of what to expect of Piastri in F1.
Exactly how good he is, or can be, is a question mark. As it is for all rookies. But Piastri's management has manoeuvred this situation precisely because the likes of Mark Webber are adamant he's exhibiting the traits of a future world champion.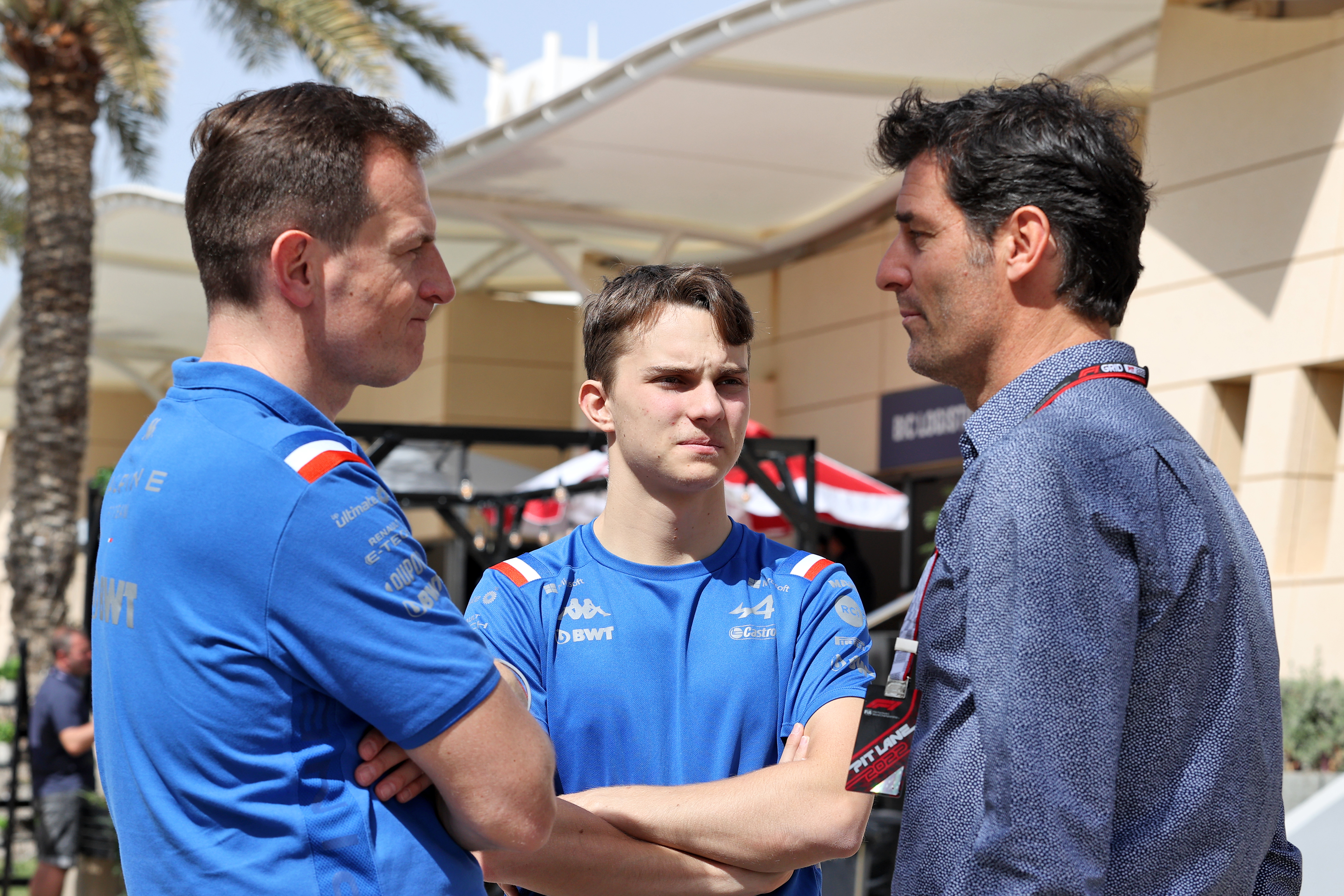 McLaren might not yet be convinced to the same extent but the team has seen enough to believe he can form a key part of its long-term future.
And Piastri himself is also very ambitious, so the prospect of going up against an established ace like Norris will be one he takes on with relish. He isn't content to make up the numbers. If he was his camp would have toed the line and let him be placed at Williams.
Instead, Alpine's been burned by underestimating Piastri and his management. Last year he effectively warned the team: "I'm OK with taking one year on the sidelines, but I don't want to take more than one year off. They're very clear that I'm happy to take one year off. But for 2023 I most definitely want to try and be on the grid."
Perhaps the web of circumstances that conspired against him for 2022 was a huge source of motivation in private to do whatever it takes to avoid a repeat. Determination to take control of his future, rather than be a passive player in the driver market, has clearly been at the heart of his management's strategy in recent weeks and Piastri has willingly gone along with that.
He will not have enjoyed being the one to issue the statement in response to Alpine's erroneous announcement that Piastri would drive for the team in 2023.
But he also did it without flinching, putting trust in those around him even though it meant going against the organisation that has done a lot for him over the past couple of years.
It's a degree of ruthlessness that, combined with so many impressive traits, suggests Piastri will handle F1 just fine. Alpine's considerable loss should be McLaren's immense gain.