A tumultuous start to the summer break for Alpine continued on Tuesday evening when, barely an hour after it had named Oscar Piastri as one of its drivers for the 2023 Formula 1 season, its current reserve driver emphatically rejected that announcement.
It comes less than a day and a half on from Fernando Alonso being announced as an Aston Martin driver for next year – something the two-time F1 champion supposedly told Alpine had not been agreed – and on the same day Alpine said Piastri's camp was still considering its options before, as it seemingly turns out, unilaterally announcing him as a 2023 race driver anyway.
So what does this sorry mess say about Alpine's handling of events and the damage to its public image that has been done? Our writers have their say.
An embarrassing situation for Alpine
Edd Straw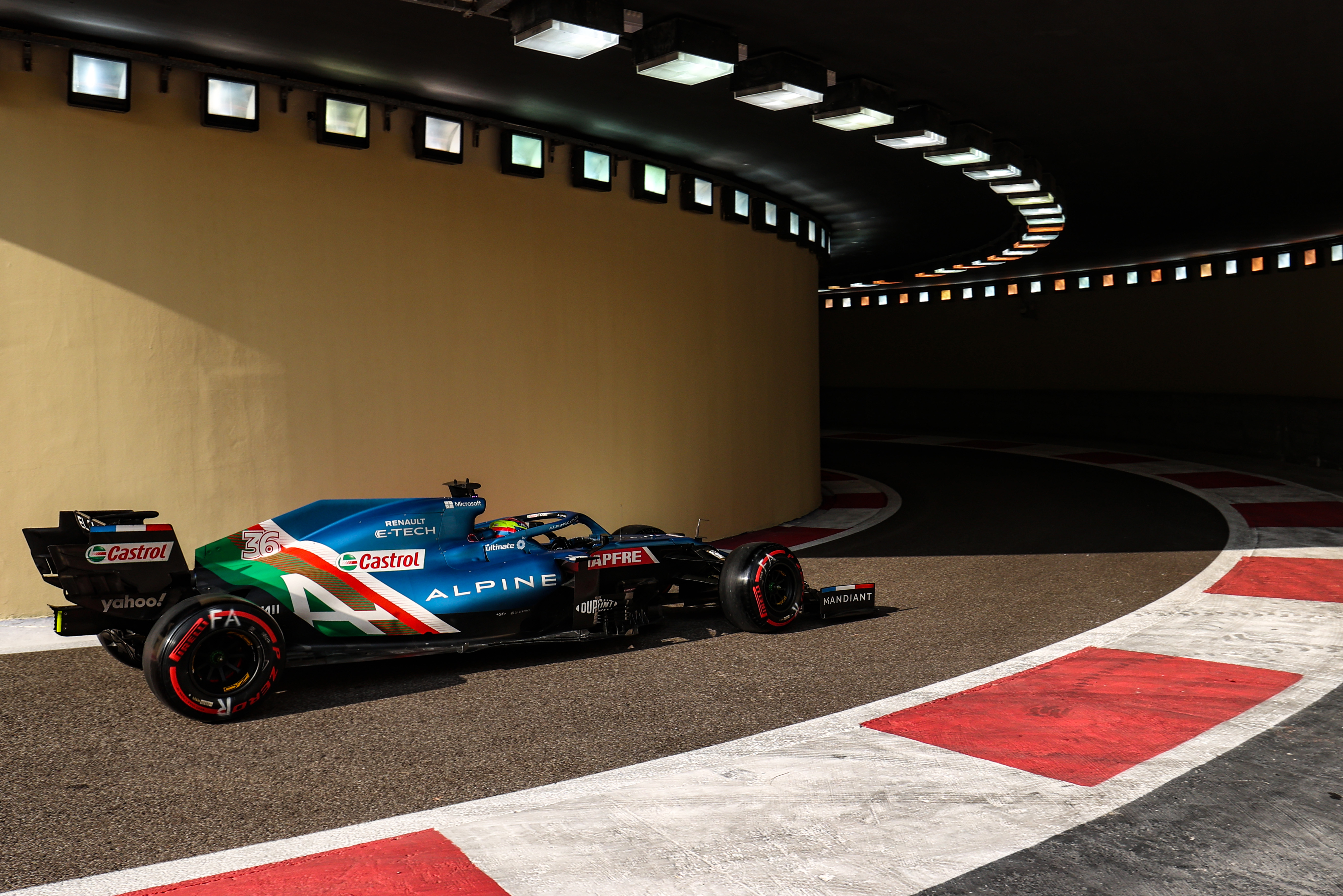 Regardless of how this situation plays out from here, it's a dire indictment of Alpine's handling of the situation. Not only did it over-estimate its position in bargaining with Alonso, but it also left itself exposed to losing the fallback option.
It's unlikely Piastri would publicly denounce Alpine confirming him for 2023 if his contractual situation wasn't at the very least ambiguous. Alpine evidently thinks differently, but by taking the extreme step of announcing he will be driving for the team by way of a gambit shows how aggressive it has been forced to be in an attempt to regain control.
At Paul Ricard, Alpine CEO Laurent Rossi was happy to talk about seeing Alonso's future beyond F1 as with its LMDh programme – the clear implication being that would be in 2024 – in an FIA press conference. That was how strong the Alpine position was considered to be.
Now it has lost its star driver and is having to fight tooth and nail to keep hold of its up-and-comer, who has publicly said he will not drive for the team in 2023, with the alternative options limited.
Things may have been looking up on track for Alpine recently but, regardless of the rights and wrongs of the contractual situation, this is an embarrassing situation.
Piastri better have had good guidance on his actions
Scott Mitchell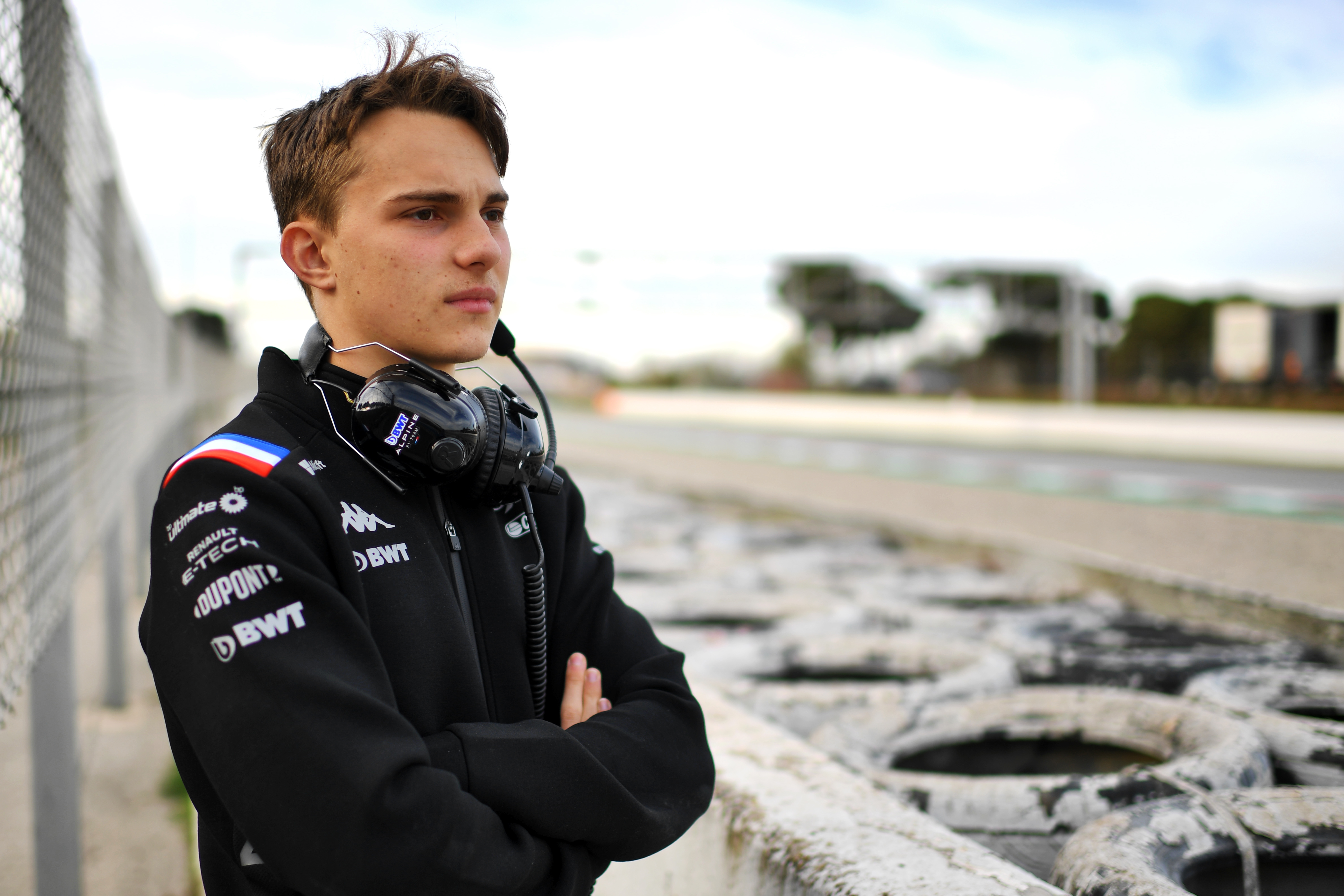 This is an incredibly sorry state of affairs. Piastri carved himself out as the future of Alpine and before he even gets to so much as drive in a free practice session for the team, he's at war with it.
How utterly absurd for a driver with not even an FP1 appearance to his name to be forced into issuing a statement REJECTING a Formula 1 drive from his employer. That's the crazy thing about Piastri's tweet. He is just denouncing the Alpine statement. He categorically states he will not race for the team next year.
This is not to target Piastri for derision. He is a genuinely nice young man, easy to chat to, but the laid back demeanour hides how competitive and driven he is. If he has been advised this is the best course of action he will trust it.
But he better have some SERIOUSLY good guidance to be going this nuclear. Because what the hell happens now? If he loses this fight will he be forced to be an Alpine driver? If he wins, is the rest of his year spent on the sidelines?
Whatever the outcome, this is an ugly mess.
A major, major cock up
Gary Anderson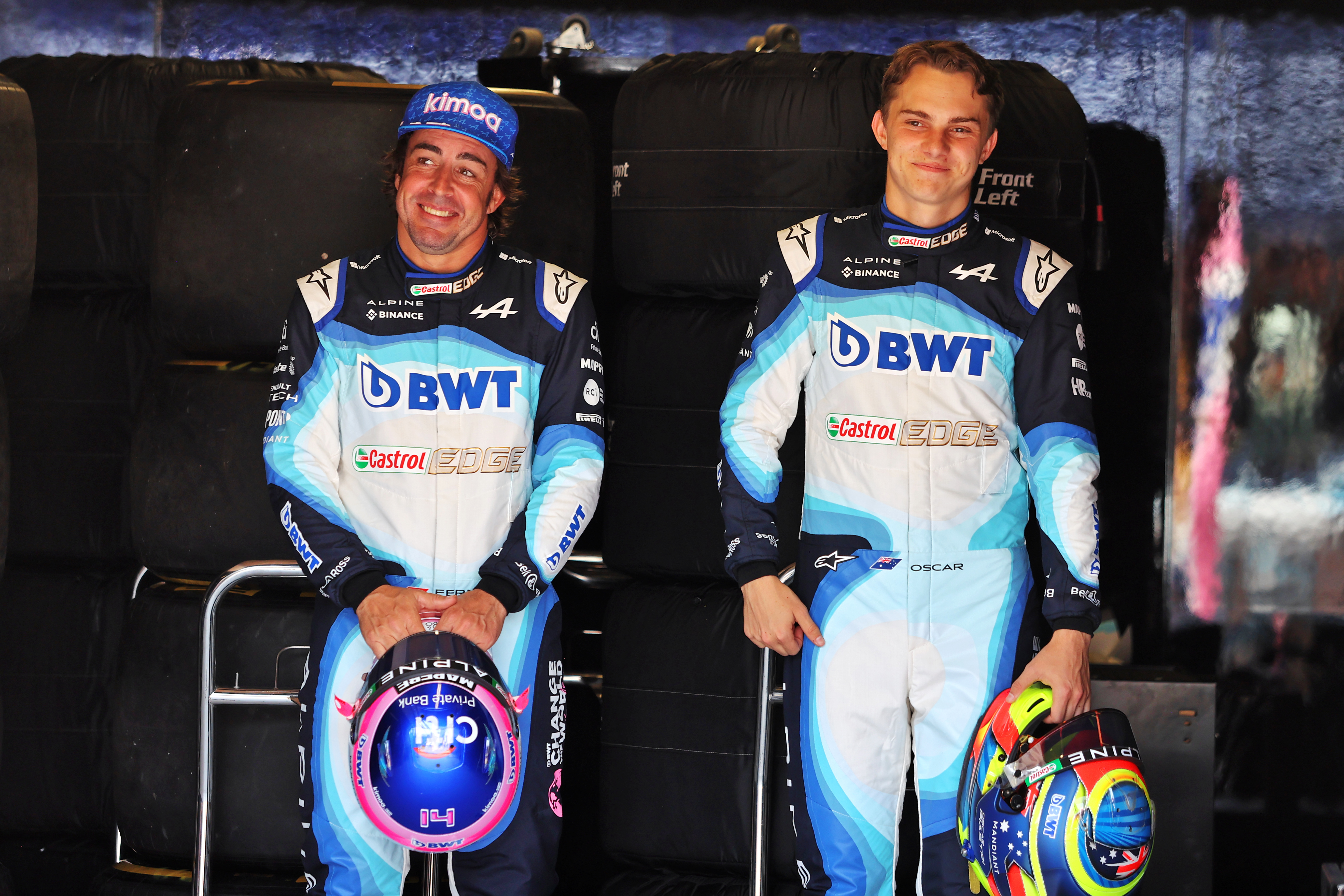 In my experience, July 31 is a big day. Usually, it is a trigger point for contract extensions and that means that you become a free agent on August 1.
Alonso set the ball rolling with his Monday August 1 announcement that he was off to Aston Martin. It probably confused Alpine enough not to know what day of the week it was, never mind the date.
Alpine was slow to secure Alonso's deal on a contract guaranteeing him an F1 race seat in 2023 and '24, which was what he wanted, believing there were no other teams out there that could offer him what he wanted and therefore he'd agree to a one-year deal. How wrong it was.
Now, for the same to happen in securing Piastri's signature, Alpine appears downright negligent. That's a major, major management cock-up.
We saw it in the past when the team was called Renault. That same lack of decision-making has carried over with the name change to Alpine.
It will be interesting to see where Piastri goes. My guess would be McLaren. Zak Brown is a shrewd operator who knows that the only way forward is to hire the best, and I'm pretty sure Piastri is one of them. With Daniel Ricciardo struggling and Mark Webber being involved with both, they have probably arrived at an agreement and a potential solution to the Ricciardo situation.
On the USA side, there's F1 hopefuls Colton Herta, Alex Palou, Pato O'Ward and Felix Rosenqvist all contracted in one way or another to McLaren – or at least Arrow McLaren SP – but this appears to shut the F1 door firmly in their faces. They can still dream, but we can all do that – and dreams are normally what they end up being.
Anything IndyCar can do, F1 can too
Glenn Freeman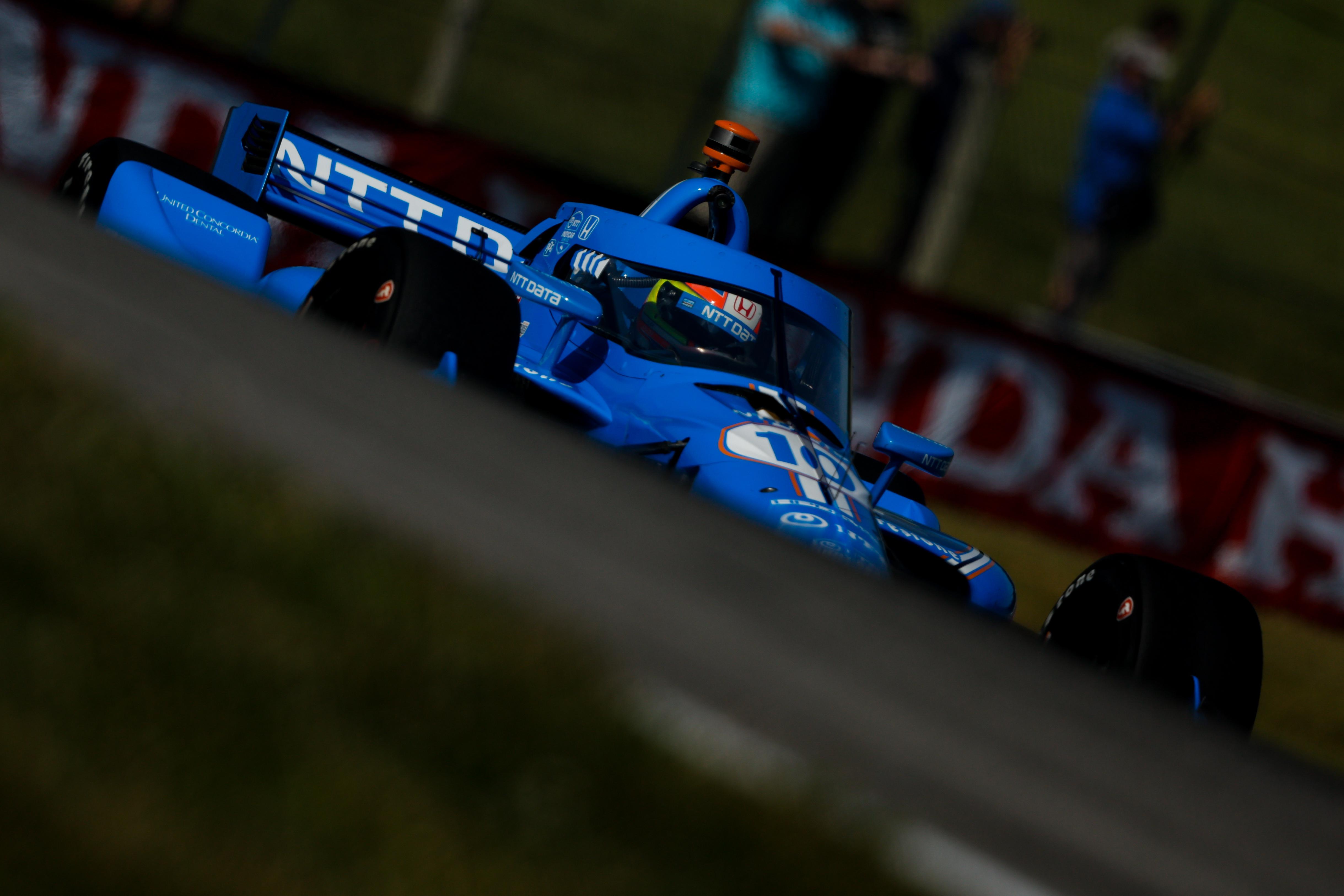 F1 now has its own version of the biggest story of the IndyCar silly season. Over there, series powerhouse Chip Ganassi Racing announced a contract extension for reigning champion Alex Palou, which he then claimed he hadn't agreed to, because he was signing for McLaren. That situation continues to escalate.
Piastri's story is just as dramatic, even if he doesn't have the status of the series' reigning champion as Palou does, and he's claiming he hasn't agreed to race for a solid midfielder rather than arguably the best team on the grid.
But this one has more moving pieces, and extra layers of intrigue. It's all been kicked off by Alonso secretly signing for Aston Martin, leaving Alpine in the lurch.
And assuming Piastri isn't turning down an Alpine race seat for a reserve drive elsewhere, he's surely heading towards a seat someone else currently holds a contract for.
Anyway, unlike Palou's story, at least McLaren isn't involved this time. Officially. Yet.
Parallels on two wheels too, not just four
Valentin Khorounzhiy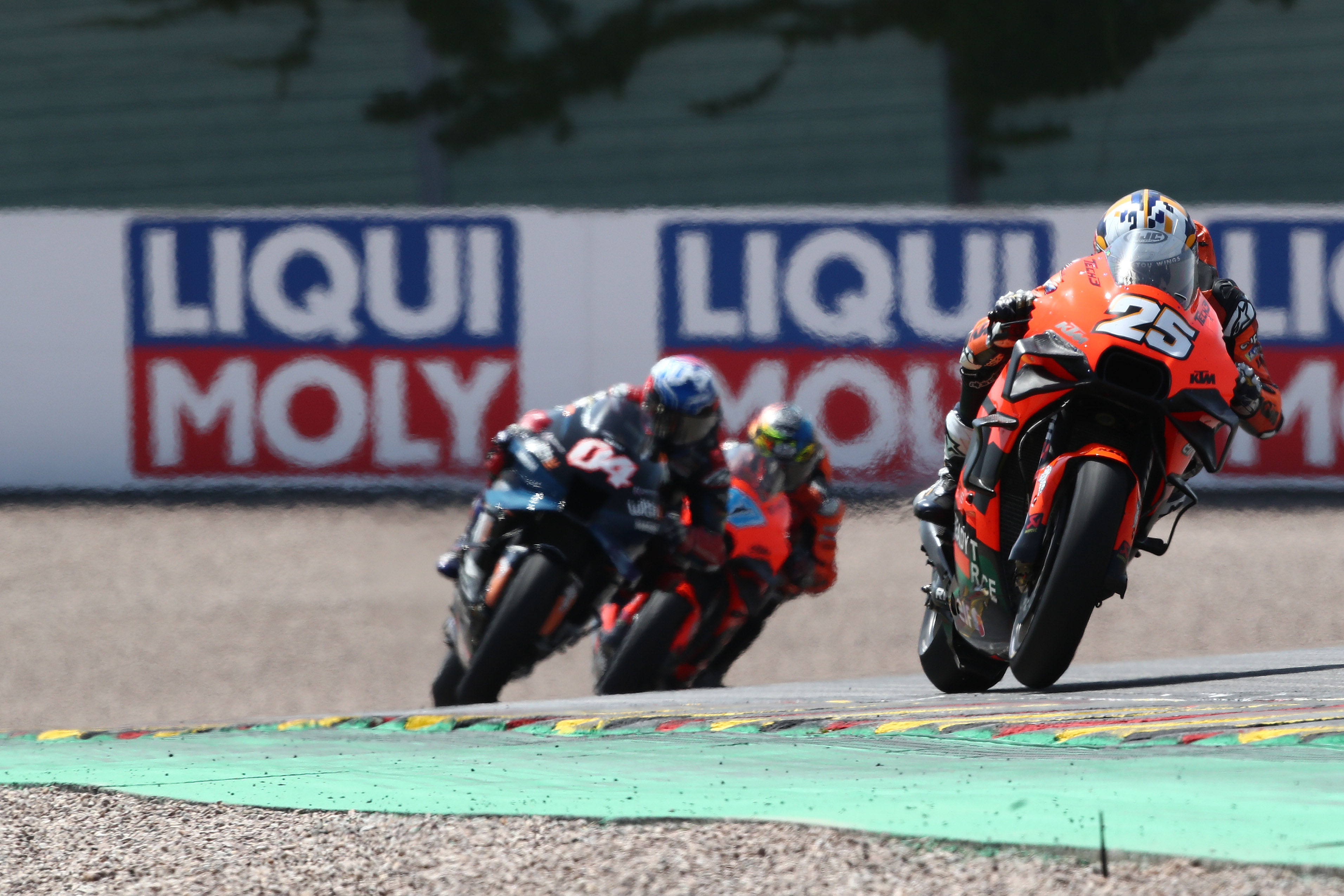 It is of course Alex Palou's current contract saga that Oscar Piastri's situation first brings to mind but there is another recent example that's relevant.
In 2021, KTM in MotoGP exercised an option on hotshot prospect Raul Fernandez, announcing him as a 2022 rider for satellite team Tech3 in the middle of an actual MotoGP session. Fernandez later indicated to the Spanish media this was not the outcome he desired.
Fernandez, courted by Yamaha at that point, ultimately did end up riding for KTM this year but it has been a fruitless, largely moribund year, which is likely to end with him walking away from the programme at the end of the season.
It is a different situation with a different set of parameters but one that has an obvious common thread which is that forcing a sportsperson to compete for your team against their wishes doesn't usually work out for either party in the end.
If Piastri's heart is indeed set on racing elsewhere, if his head has indeed been turned, then the best course of action for Alpine is to use whatever contractual levers it has to pursue a financial settlement because there is no way it will benefit from keeping Piastri.
Of course, it may already realise that but for the sake of its negotiating position it's not something that it can say publicly.
A lot of mess for two drivers to potentially be worse off in 2023
Matt Beer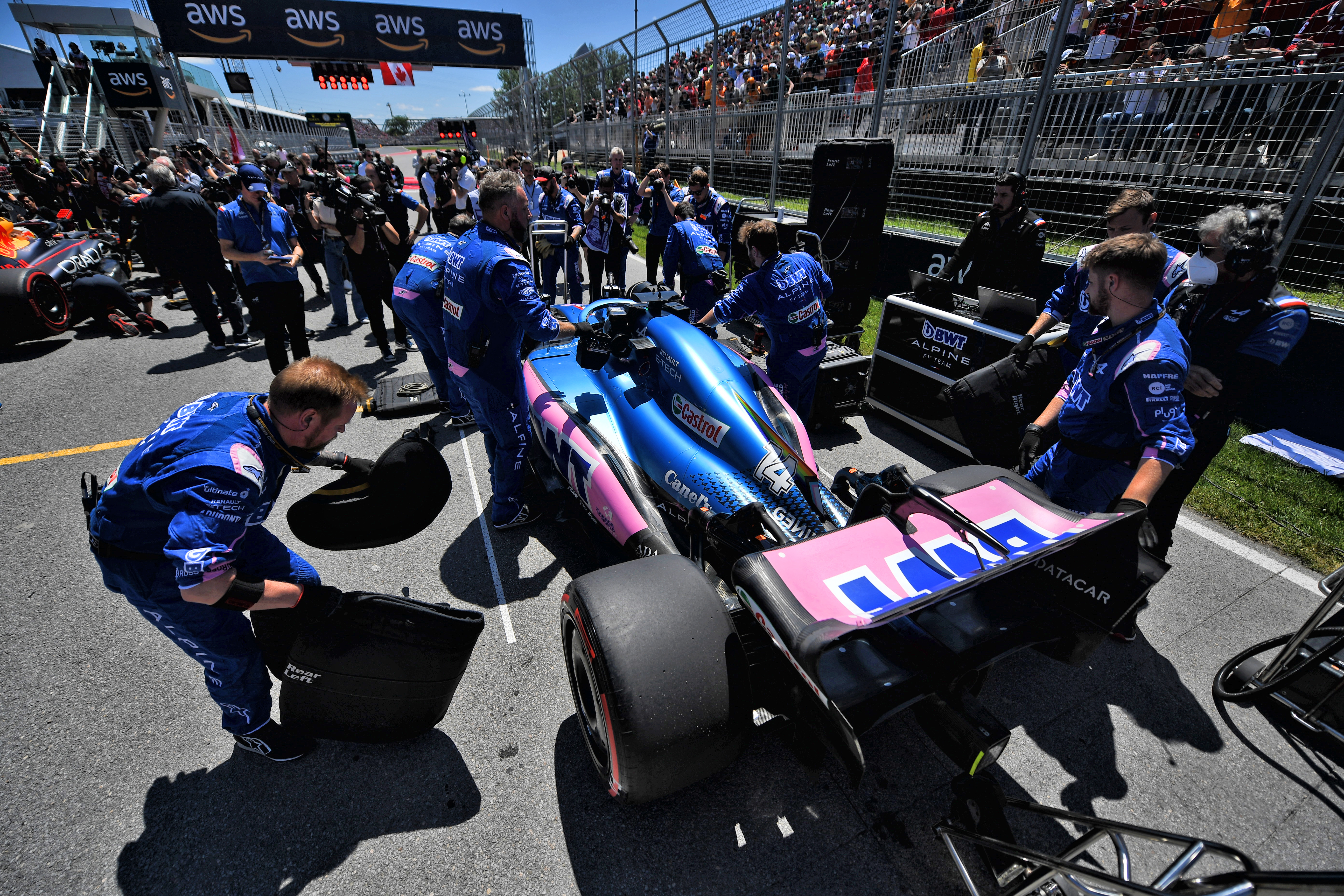 Gosh. What a 34 hours from that Aston Martin bombshell to the Piastri bombshell.
My colleague Val Khorounzhiy suggested Alpine team principal Otmar Szafnauer might have been ill-advised to tell journalists on Tuesday morning that there was a doubt over Piastri's status at Alpine given how quickly Alpine appeared to have resolved that doubt. Turned out Piastri would've made very sure we all knew the score regardless.
It's glorious drama but I can't help thinking the end result might be a little ironic on track.
There haven't been enough signs yet from Aston Martin that it will make enough progress to do justice to having Alonso in its car, so his brusque leap will surely be a step down the grid. And if Piastri ends up in the car his management seem to want to get him into, I'd put money on it being far, far harder for him to make an impression against Lando Norris at McLaren than he would against Esteban Ocon at Alpine.
And it'll probably be a battle that unfolds in much the same part of the upper midfield regardless of whether he's in blue or orange.