Alpine Formula 1 boss Otmar Szafnauer only learned Fernando Alonso had secretly agreed to join Aston Martin from the team's announcement and claims Alonso had indicated an Alpine renewal was imminent.
Alonso will switch to Aston Martin in 2023 after snubbing a new deal at Alpine in favour of a blockbuster multi-year contract to replace Sebastian Vettel at the rival midfield team owned by Lawrence Stroll.
Aston Martin reacted quickly to learning of Vettel's decision to retire and managed to start and conclude negotiations with Alonso's management over the Hungarian Grand Prix weekend.
That gazumped Alpine, which had expected to re-sign Alonso even though there had been complications in their discussions due to Alonso wanting a two-year deal and Alpine CEO Laurent Rossi only wanting to guarantee keeping him for 2023.
"It is the first confirmation I had," Szafnauer told select media including The Race of the Aston Martin announcement.
"Obviously when we're in the paddock there's all sorts of rumours. I'd heard rumour Aston were interested. And once you hear they are interested there are probably discussions that took place.
"There were some other indications that discussions took place, like walking out of the same motorhome at the same time, all that kind of stuff, which I saw.
"But I was confident that even with the discussions – there's nothing wrong with exploring – we were very close.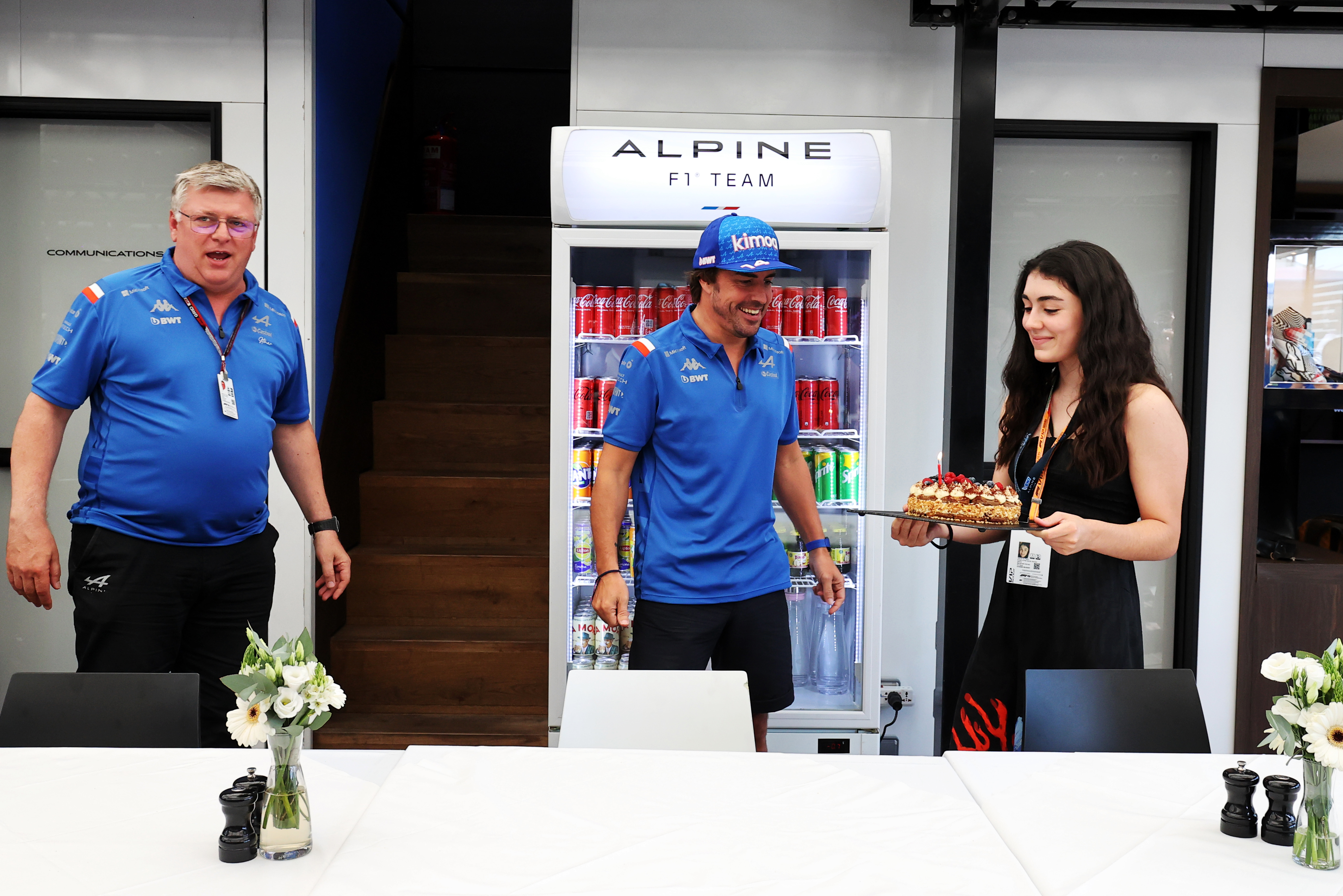 "The first confirmation I had was the press release. I did ask the question [before leaving Hungary] and was told, 'No, no, no I haven't signed anything'.
"So, I was a bit surprised."
Alonso was offered a one-year contract with an option on the team's side for second year, which Alpine intended to take up as long as Alonso maintained his current performance level.
Szafnauer said the delay sparked by Alpine's hesitance to offer a straight two-year deal was that the team was mindful of Alonso's age and the potential for him to decline, whereas Alonso wanted "wanted more certainty independent of performance".
Alpine had expected this to be accepted but believes Alonso's offer from Aston Martin – thought to be a two-plus-one – came with a higher salary and a commitment with no caveats.
Szafnauer said that he was "very confident that Fernando would continue with us" as they were "very close to finalising the agreement".
"There were just a couple of minor points outstanding," Szafnauer said.
"He said his lawyer would get back to us on. And I believed that to be the case.
"Before he left I confirmed with him we would be signing soon, and he said, 'Don't worry, I haven't signed with anybody else, we'll continue this in the next couple of days'.
"And then the next morning I saw the release from Aston.
"We were very, very close. We had what I thought was a fair contract on both sides and Fernando did too.
"It looks like he decided to do something else thereafter."
The extent of Alpine's surprise at Alonso's decision was illustrated by the team's slow reaction to the news on Monday.
It took more than 90 minutes for Alpine to issue a short statement on social media and there has been no news of a replacement either, indicating the team did not have an alternative to Alonso readily lined up.
Szafnauer said he had fielded calls on behalf of several interested drivers on Monday.
Reserve driver Oscar Piastri is an obvious candidate and Szafnauer said he is Alpine's preferred choice.