Just a few days on from the bombshell news that Sebastian Vettel will walk away from Formula 1 at the end of the 2022 season, there's the shock announcement that fellow multiple world champion Fernando Alonso will be the driver to replace him.
Alonso will line up alongside Lance Stroll at Aston from next year on a "multi-year deal".
Our writers give their verdict on the biggest twist in the F1 2023 driver market so far.
A swift, decisive and clever move from Aston
Edd Straw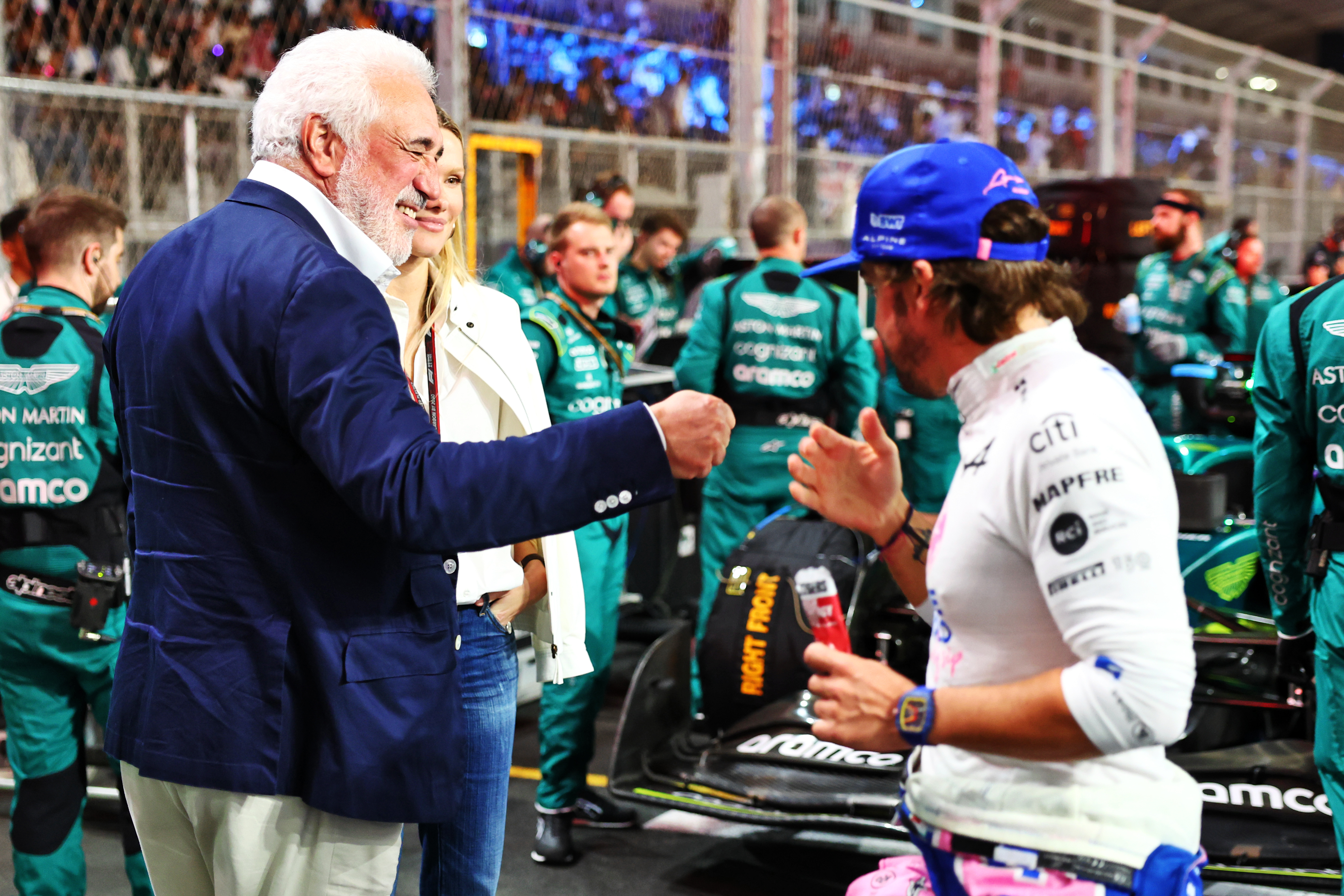 Fernando Alonso is a superb signing for Aston Martin. Yes, he's no spring chicken, but he will show the car's true potential and can be depended upon to produce strong performances week in, week out.
What makes this particularly important for Aston Martin is it's in an unusual situation driver-wise. Lance Stroll is locked in the team for genealogical reasons, but despite the hopes that he's a future world champion he's only really a solid performer with very occasional flashes of anything more than that.
Sebastian Vettel has done a fine job, but he's been a little inconsistent over the past 18 months and that makes it difficult to be definitive about exactly where the car is performance-wise. Alonso will show that.
That'll be an important motivational tool for the team, as well as a guarantee of good results. And that wasn't necessarily a foregone conclusion as there was a concern the team might opt for a more conservative option to be viewed as a number two to Stroll.
It's to Aston Martin's credit that it's moved swiftly and decisively to sign a driver who is still operating at a very high level.
I hope Alonso has properly thought it through
Mark Hughes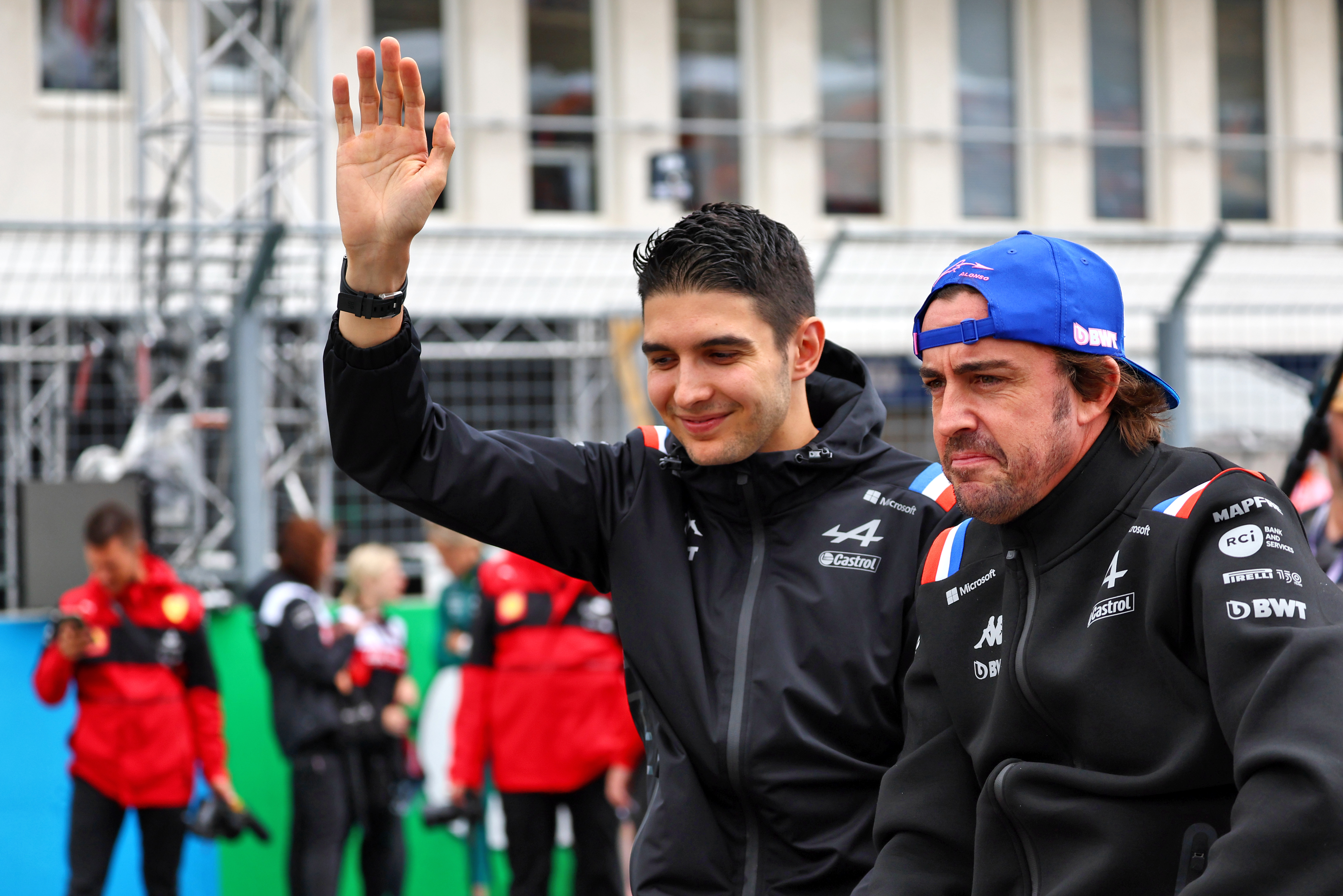 I do hope that this isn't an emotional knee-jerk reaction from Alonso in response to Alpine not offering him the contract he wants. Because that would be the wrong reason to change ship. At 41 years old the next contract has got to work competitively because he doesn't have the spare career years to make a long-term move.
That said, Alpine has been crazily remiss in trying to play hardball about the length of his contract and trying to ease him into WEC when he's operating at such an obviously high level and showing that his skills have not dimmed and that he has the desire to commit long.
Alonso is what Aston needs
Gary Anderson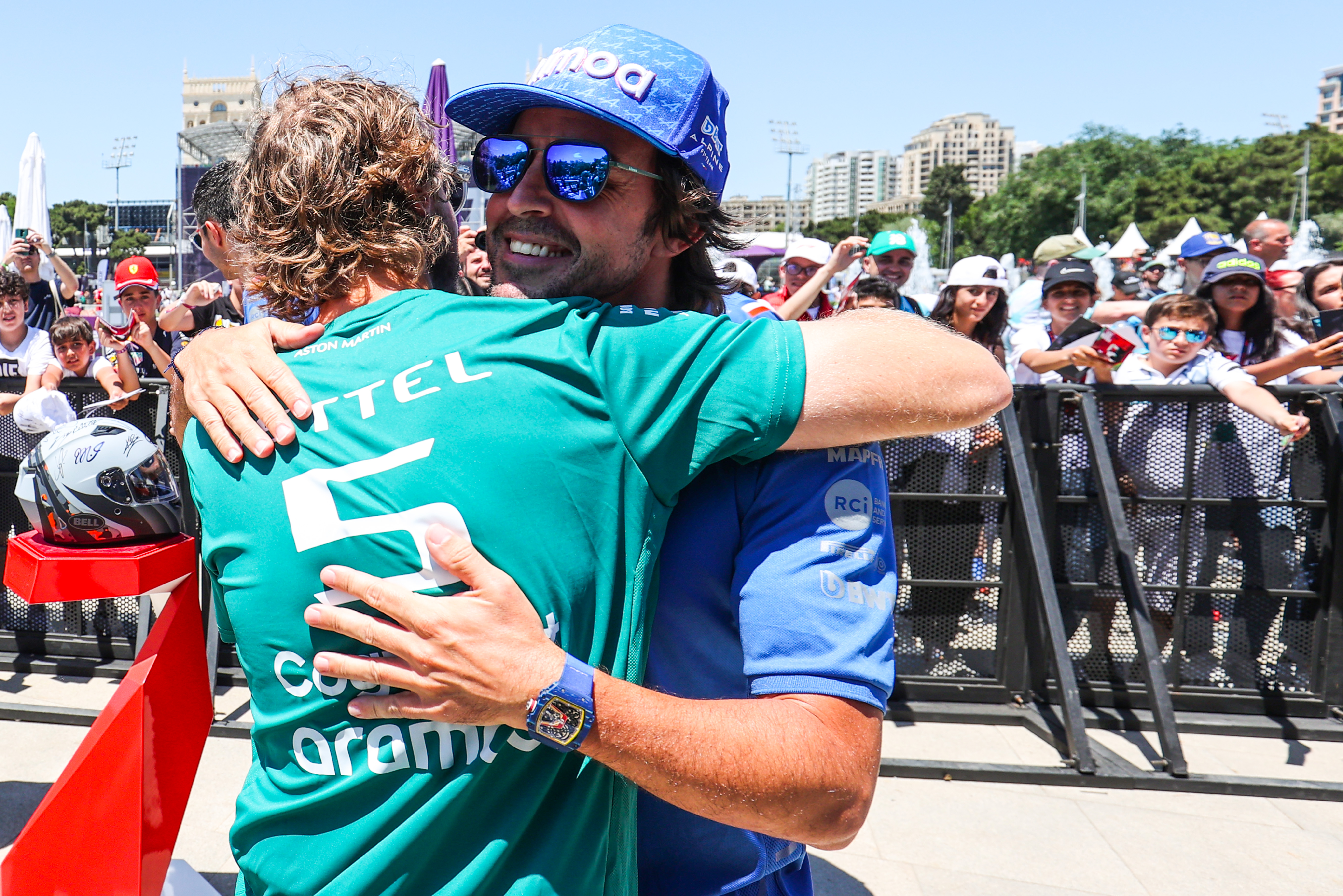 The first thing I take from this announcement is that it will now open up a race seat for Oscar Piastri. Young, new blood is what Formula 1 needs.
As for Alonso to Aston, he is a good replacement for Vettel. He brings with him the experience that the team badly needs.
I don't think he is as 'nice a guy' as Vettel but again perhaps that is what Aston also needs. He doesn't pull any punches and says it as it is, which on some occasions might not be what the Strolls will want to hear.
As he has shown over the last two seasons, he doesn't lack commitment. Alonso is a racer and on top of that a wily 'old' character.
Give him the equipment and opportunity and he will mix it with anyone. Now, it's all down to Aston to provide him with the tools he needs to show his talent
Two potential motivations for Alonso
Scott Mitchell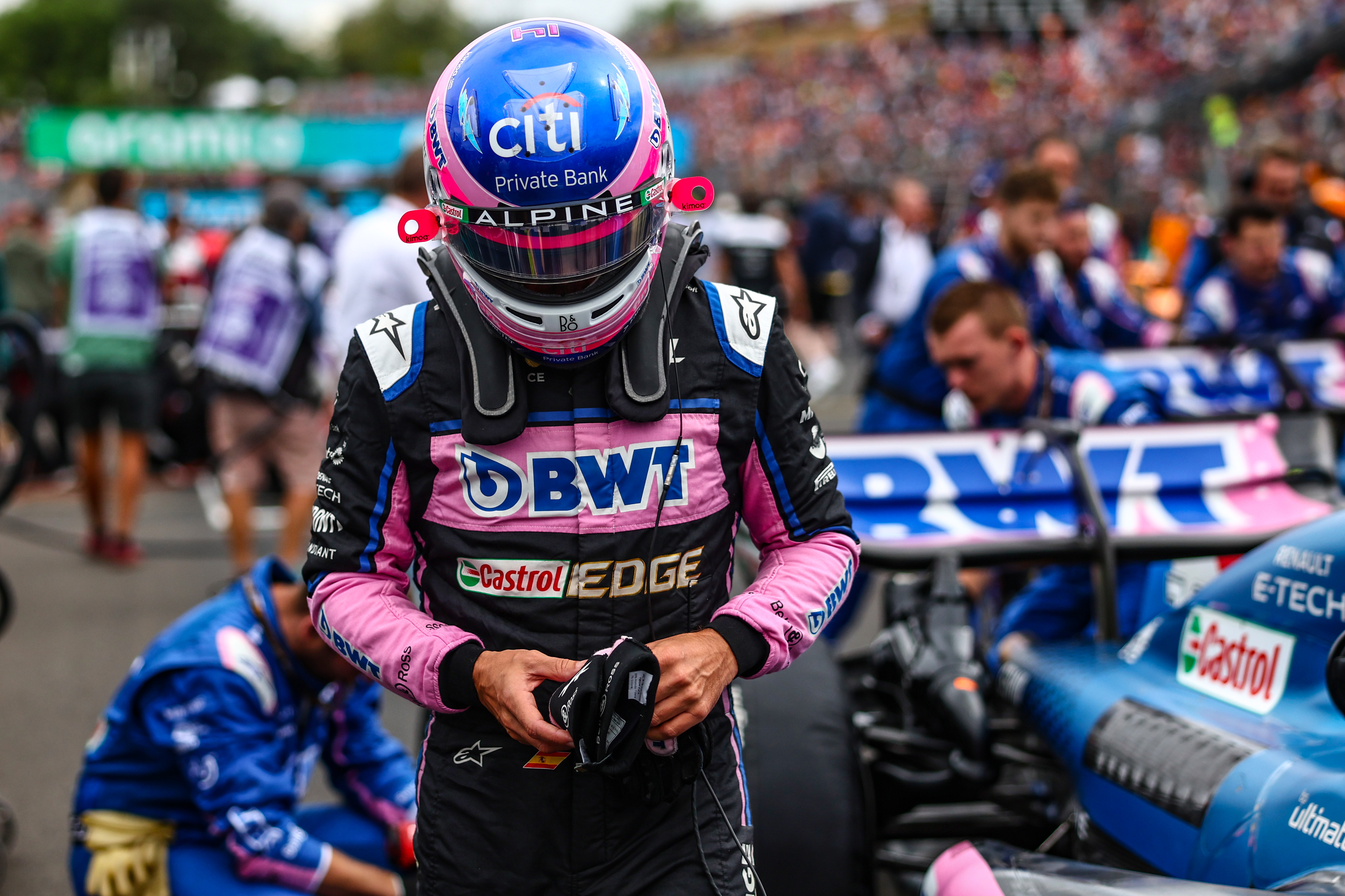 This is a spectacular last roll of the dice from Alonso who has probably signed his final contract in Formula 1 – and probably knew that when making up his mind.
There are two likely reasons for this stunning driver market twist. Either Alonso has seen something others haven't that totally convinces him that Aston Martin will, in 2023 or 2024, leapfrog Alpine and bridge the gap to the top teams. Or he has taken issue with an apparent lack of faith in Alpine apparently pushing back on giving him a two-year deal and decided he'll go where he's considered an immediate longer-term priority.
Of course, there could be something else at play here (a bigger salary can be taken as guaranteed…) but these are the two thoughts that immediately spring to mind.
This is a proper grenade launched into the driver market, one that I suspect has left Alpine totally shell-shocked too. Alonso will love it. Right now he's the big dog again, Aston Martin has treated him with the status he feels he's deserved, and he's the talk of the town.
The question is whether it will result in what Alonso craves on track?
The right move but this could be a mess
Matt Beer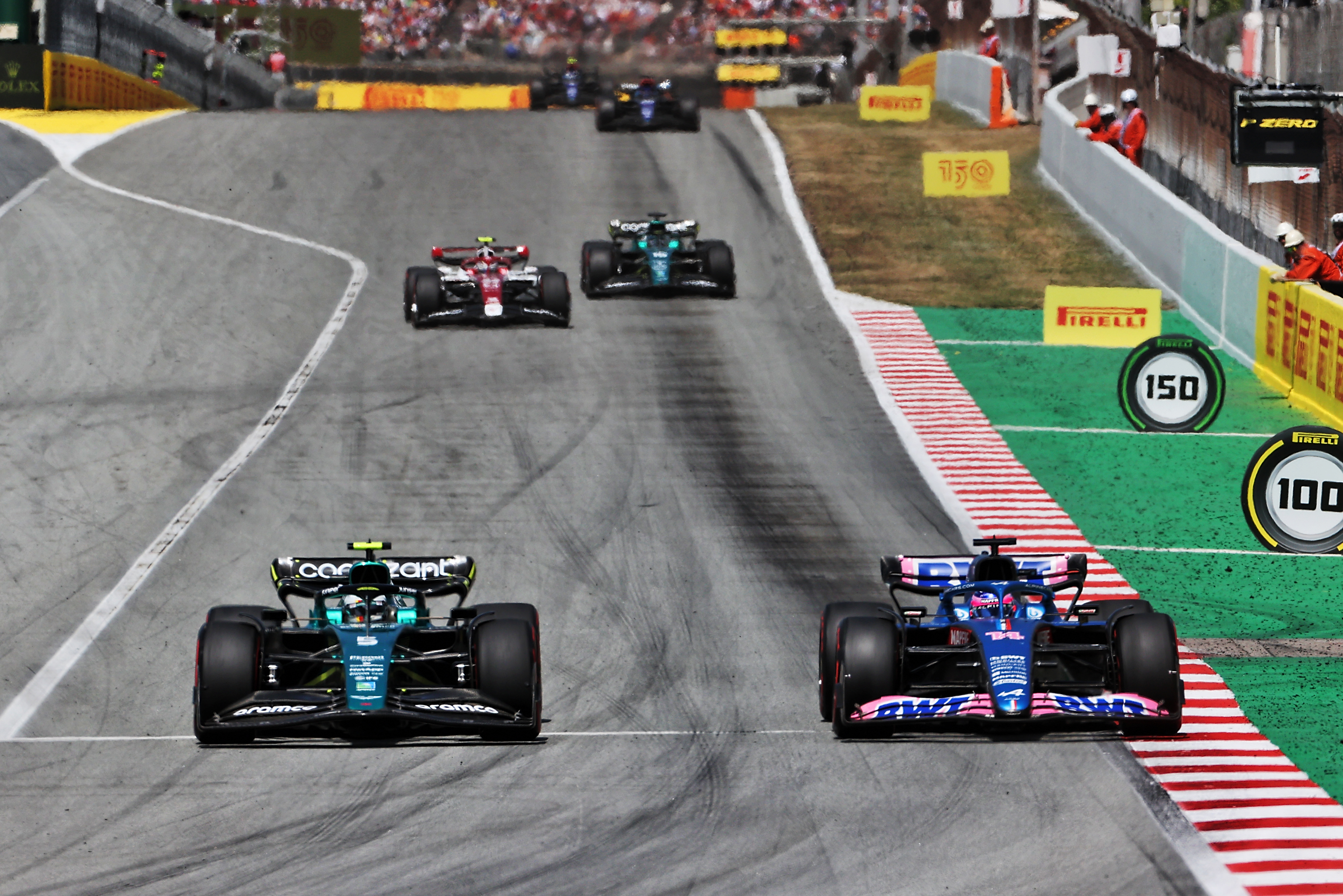 I've actually thought for a while that Alonso is exactly what Aston Martin needs. With all due respect (and that's a lot of respect) to Vettel as a person, he and Stroll as a driver line-up have meant two years where it's been impossible to know what the Aston Martin is really capable of and if the maximum is being wrung from it every weekend.
That doubt will be quickly erased with Alonso in the cockpit.
But maybe there's a part of me that's also wanted this to happen because I think it's going to be a juicily messy storyline.
Yes Aston Martin is in a transitionary phase as it expands, but it definitely hasn't matched its profile increase with much achievement since it turned green, Alonso's soon-to-be-old boss at Alpine Otmar Szafnauer wasn't exactly complimentary about how Aston Martin was being run as he exited it, and the dynamic with the team boss's son in the other car is a very interesting one to throw Alonso into.
If Aston Martin doesn't live up to Alonso's expectations in whatever way, we know he'll have a few things to say about it.
Alpine will be just fine
Valentin Khorounzhiy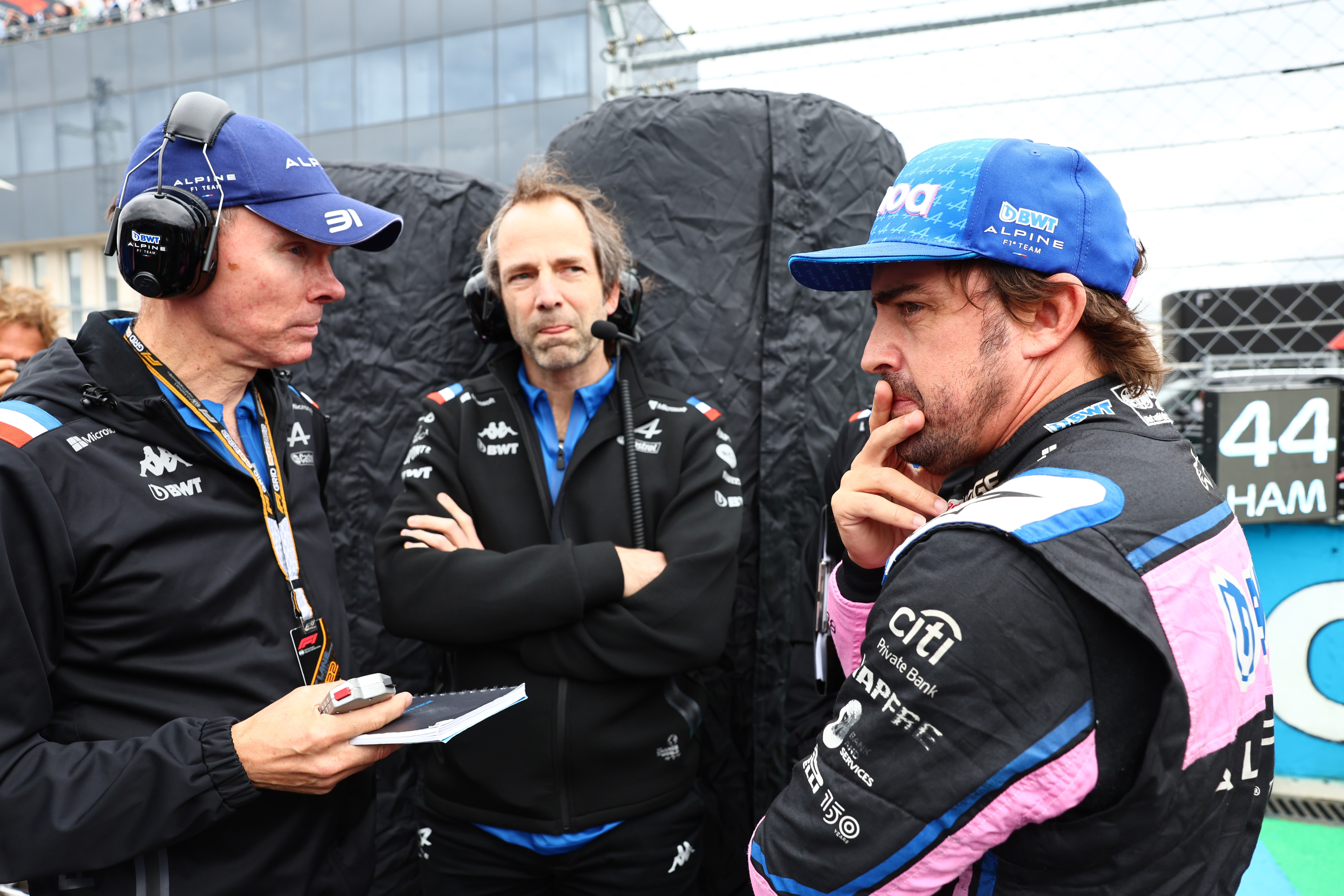 Alonso's exit will mean Alpine loses its best driver – let's not kid ourselves here, even if Esteban Ocon has 17 more points – to a direct-ish competitor. That, of course, has to sting. But the two-time champion, like the highly-remunerated Daniel Ricciardo before him, was never a particularly sensible fit for Alpine at this stage in its progression, not in 2020 when he was signed and not now.
The Hungarian GP classification showed there is still an absolute chasm between F1's haves and relative have-nots. It is the kind of gap that's unlikely to be eradicated overnight, so Alpine will not be fighting for the title in 2023, and likely not in 2024 either.
It is in a better position than the last team Alonso left – McLaren – but in terms of title aspirations, it's in the same position. And McLaren, though still far from fighting for a championship, thrived in pivoting to a young line-up of a proven performer (Carlos Sainz) and homegrown prospect with a mega ceiling of potential (Lando Norris).
If Alpine is really serious about winning F1 titles, developing Ocon and Oscar Piastri is just better for it at this point in time. Alonso is great but he is a luxury that doesn't fit the situation. He can be the difference between finishing fourth or fifth in the constructors', but he cannot be the difference between finishing fourth and first, and he is 41 years old.
Ocon has held his own against him. And Piastri is one of F2's better champions. And the technical department should clearly be the premier focal point of investment – if Alpine continues to make its car better, it will have no shortage of capable interested options if it decides Ocon or Piastri don't cut it.
And, though Alonso has clearly acquitted himself well in his third stint with the team and hasn't been any kind of public distraction, alleviating the time pressure that comes with his stature and age can be quite a welcome development for both Enstone and Viry.
Feels like an interim panic buy
Sam Smith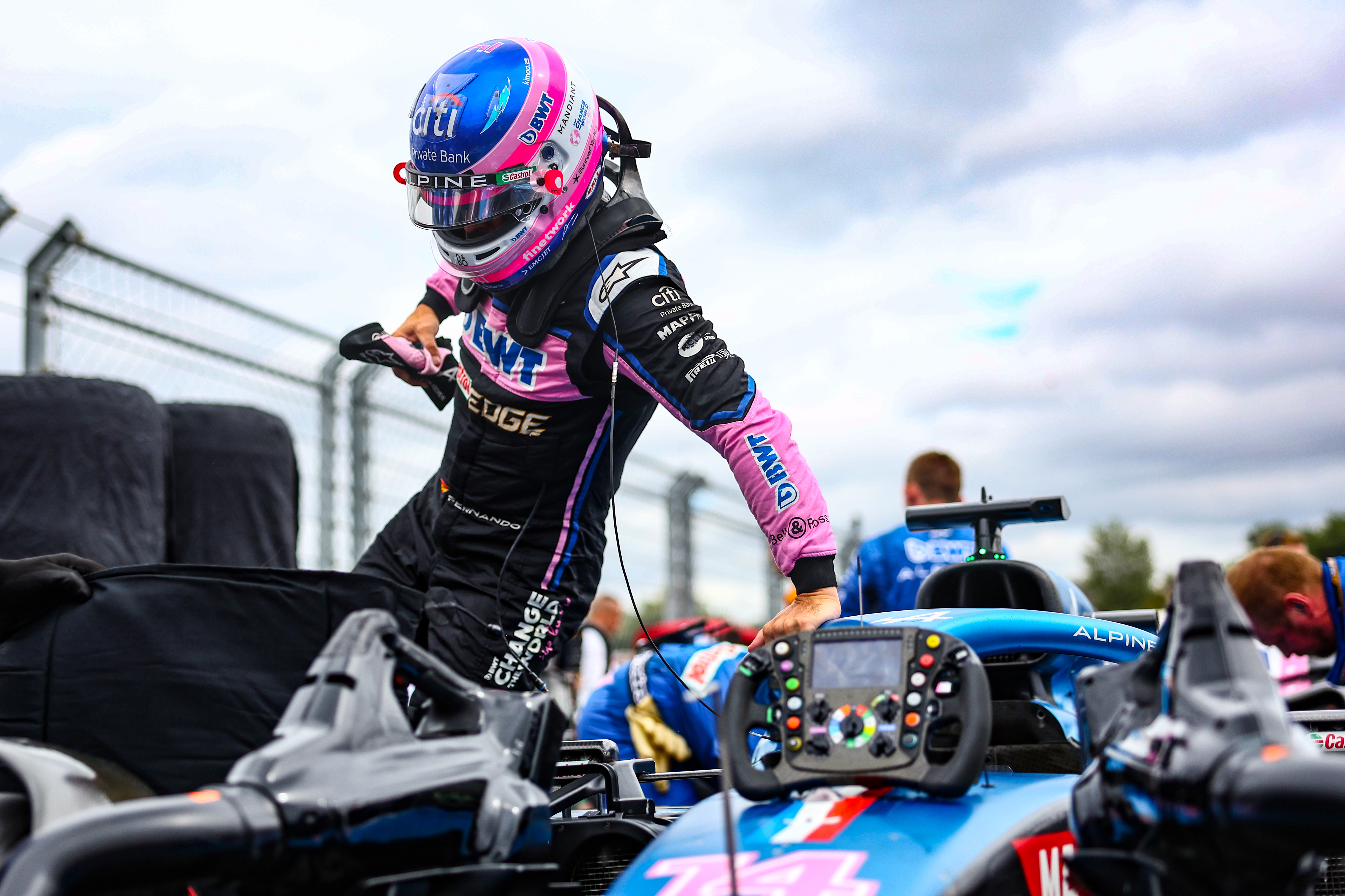 For all Alonso's age-defying flair and genius racing nous, Aston Martin signing him smacks of serious short-termism.
Even if it is just a transient appointment, what does signing a 41-year-old known firebrand who has been at a pretty much equal midfield team over the last season and a half say about Aston Martin?
It appears to say two things really. One that it doesn't see anyone else around that can assist in properly establishing the team in its stated quest to join the front of the field. And it suggests the team needs a headline marque name more than a young talent it can build a future winning model around.
Alonso has proven he can resist many things in his extraordinary career but no one can defy time, which makes a multi-year deal suggest that perhaps he could become part of the structure of the team in the future.
If that really is the case it could eventually be a smart move but at present, it feels like an interim panic buy.
Alonso is risking a lot
Glenn Freeman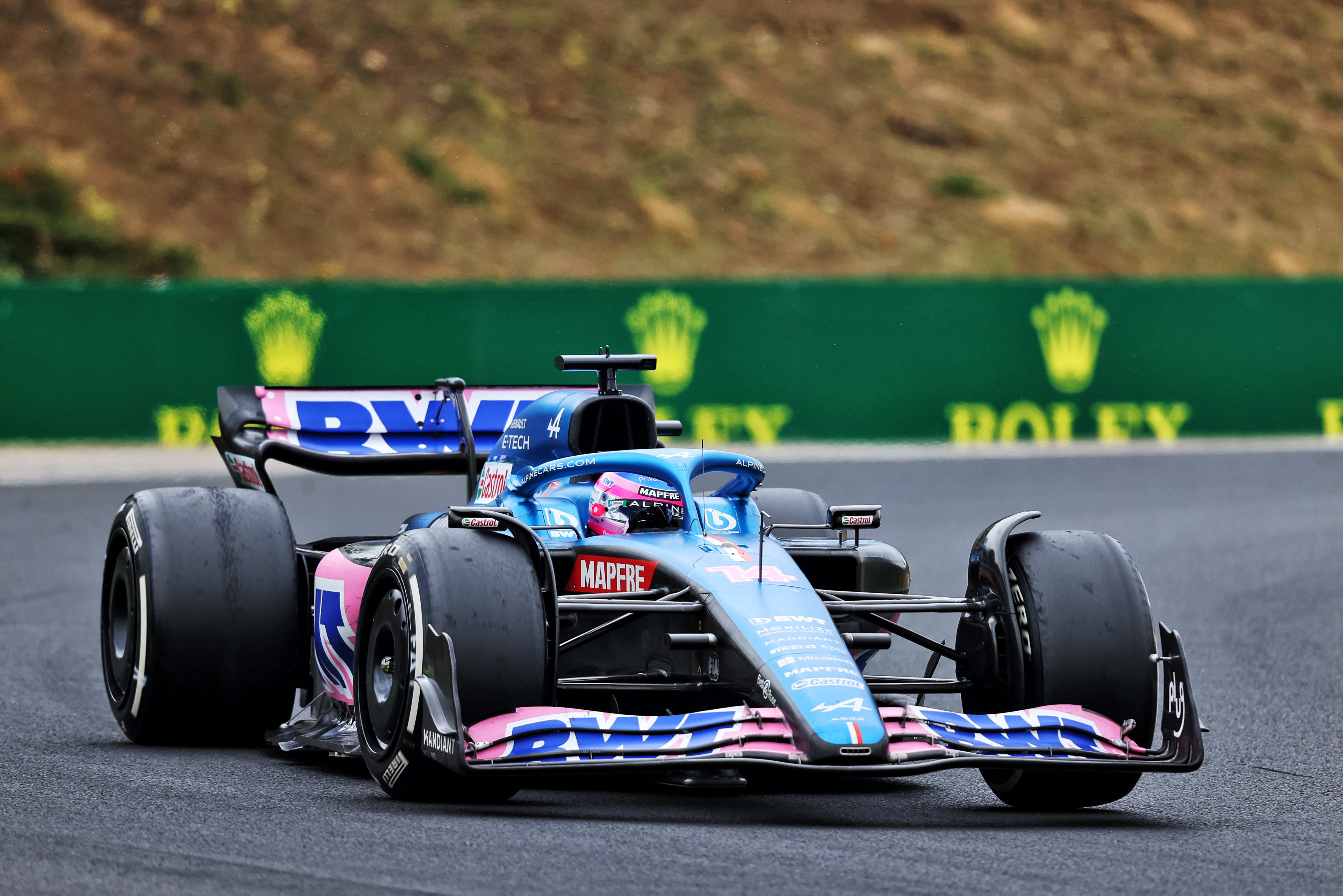 This is a huge gamble for Alonso. Aston Martin's first two seasons under its shiny green identity have been a huge disappointment, and there's no evidence on-track yet that the team is on a path that will take it up the grid.
Yes, Aston Martin appears to be putting the right pieces in place off-track, so surely at some point in the future, it will start to turn things around. But quick leaps forward in performance are rare in F1.
Alonso and Aston Martin will point to the multi-year aspect of this deal as a clear sign this is not about winning races as soon as 2023. But how many years will it take for this team to become the best of the rest behind Red Bull, Ferrari and Mercedes – let alone start troubling them on a regular basis?
Right now, it feels like Alpine is much closer to achieving that. But perhaps in his two years back at Enstone Alonso feels he has a good idea of where the Renault-owned team's ceiling is. He's clearly gambling on Aston Martin's ceiling being much higher and being achievable in two-to-three years.
Aston has to back up its statement of intent
Jack Cozens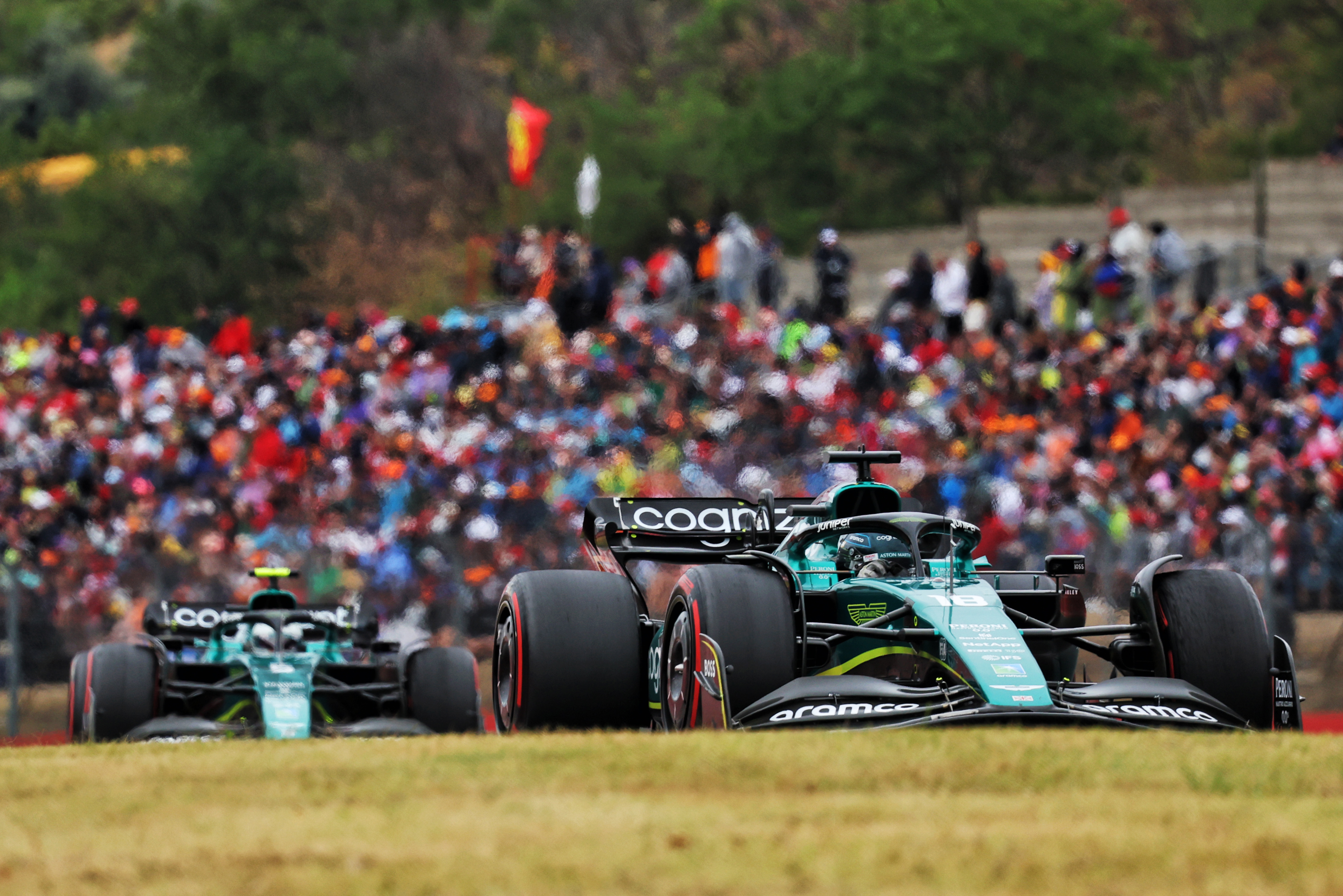 This is absolutely a statement-of-intent steal from Aston Martin, and one that should remove most of any lingering doubts about what it wants to achieve in F1.
I say most because Aston must now back up this big commitment by making Alonso its clear number one. Having him share equal status with Stroll simply isn't going to work if Aston is serious about its ambitions.
It's not the first time questions have (correctly) been asked in that regard: see also the decision to keep Stroll rather than retain Sergio Perez for its first year as a works team in 2021.
Stroll, now in his sixth F1 season, is a competent performer on his day and has matched up well enough to the two 'veteran' team-mates he's been paired with in F1: Felipe Massa and Sebastian Vettel. But Alonso, despite being older than either of those two were when partnered with Stroll, is a different prospect entirely and a proper benchmark driver.
He commands a different status that Aston must afford him. It would be surprising if this has not been part of the negotiations.
As for Alpine, Alonso's words in Aston Martin's press release about why he is joining could hardly be more damning for his current team: "No one in Formula 1 today is demonstrating a greater vision and absolute commitment to winning, and that makes it a really exciting opportunity for me."
Reading between the lines, that could also be interpreted as a response to the way negotiations at Alpine stalled. But how much does it also say about the ambitions of a team yet to finish higher than fourth in the constructors' championship in what is now its seventh year back in F1 as a manufacturer operation?