The inevitable has happened and Daniel Ricciardo's exit from McLaren at the end of the Formula 1 season, with another year still left on his contract, is official.
Ricciardo's two-year stint at McLaren represents one of the most precipitous falls from grace for any driver of modern times. He arrived as an established superstar (and was paid accordingly) and is leaving with that elite reputation in tatters. His impressive victory in last year's Italian Grand Prix turned out to be the outlier in his form rather than a marker that he was back to the driver he'd been, who had commanded that mega salary – said to be in excess of £20million per year.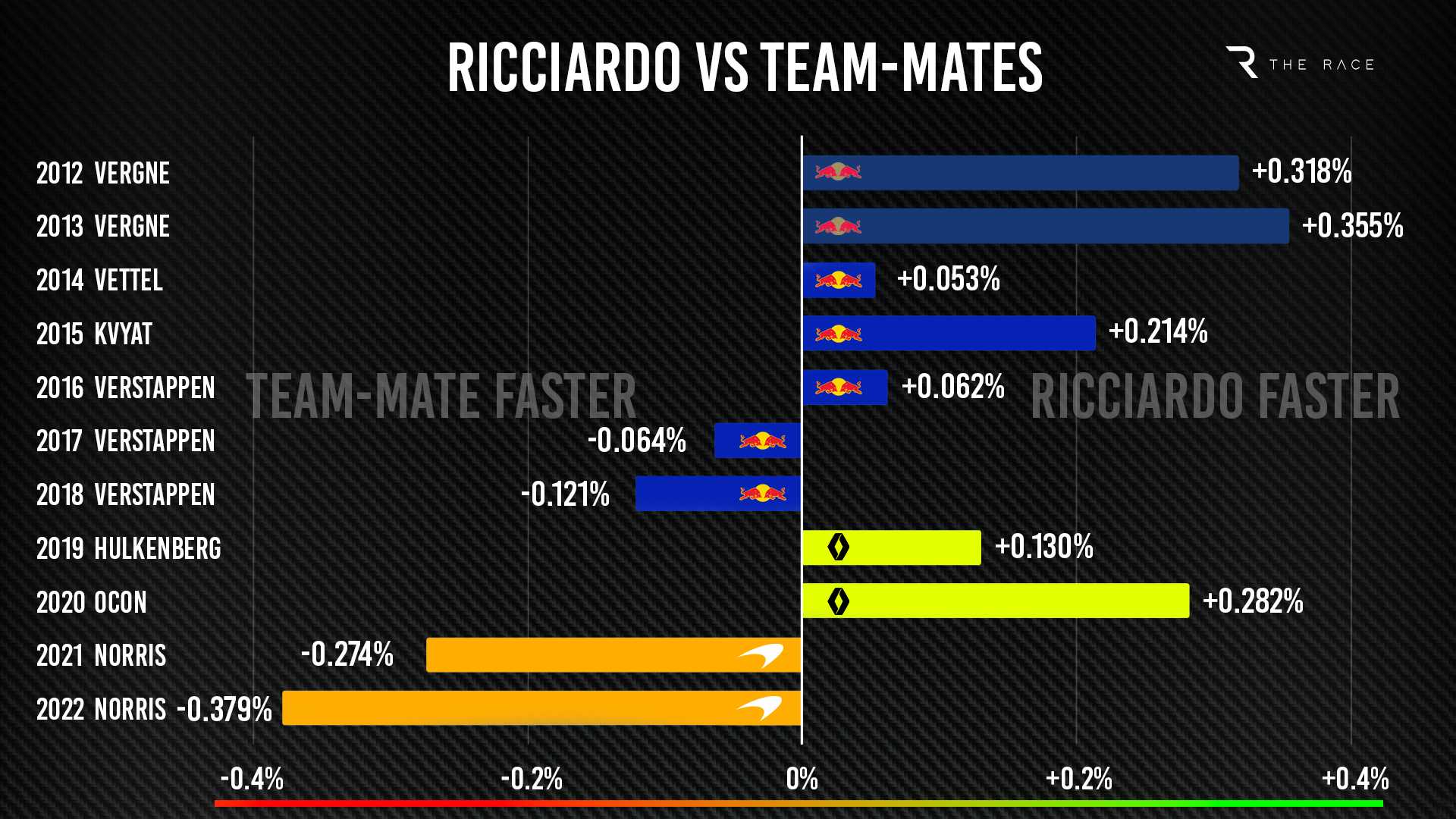 Last year he finished 45 points and two places behind team mate Lando Norris and qualified an average of 0.274% (0.215 seconds) slower. This year so far he is 57 points and five places behind and has qualified an average of 0.379% (0.314s) slower. By every metric, he is performing worse this year than during his disappointing 2021 campaign.
If it was just about believable last year that it was only a matter of him making the muscle memory adjustments required to drive a McLaren with unusual traits after what he'd been used to – and that he would soon be performing at his previous level – that just hasn't stacked up as his performances have fallen further behind than ever this year. No matter what his contractual situation – and he seemingly had a rock-solid three-year deal with the third year as an option on his side, not the team's – that level of deficit could not be carried by McLaren into a third season. An accommodation has duly been reached which means he will depart the team, to be replaced by the rookie Oscar Piastri.
So, just what the hell has gone wrong? How could a driver of Ricciardo's pedigree just suddenly fall so far? This was a driver who had instantly out-performed Sebastian Vettel in his first season at Red Bull (winning his first three races along the way), who effectively then finished off the F1 career of the hitherto promising Daniil Kvyat, who was faster than Max Verstappen in their first season together, roughly equal with him in their second and only around 0.1s slower in their third, who then walked into the Renault team of the very quick Nico Hulkenberg and took it off him and who totally overwhelmed Esteban Ocon as a team-mate in 2020.
In Ricciardo's three seasons alongside Verstappen, where comparison was possible (ie taking out engine penalties etc), the qualifying score read Verstappen 21-Ricciardo 18; hardly a drubbing. And there were days when Ricciardo was just plain faster. Not quite as many as when Verstappen was quicker – but the point is how close it was between them. In the one and a half seasons qualifying alongside Norris, Ricciardo is currently down 22-5! That's a drubbing. All this is just to illustrate that it's not a case that Ricciardo was previously overrated and that Norris has put him into the correct perspective. He is very, very obviously driving at a far lower level than previously.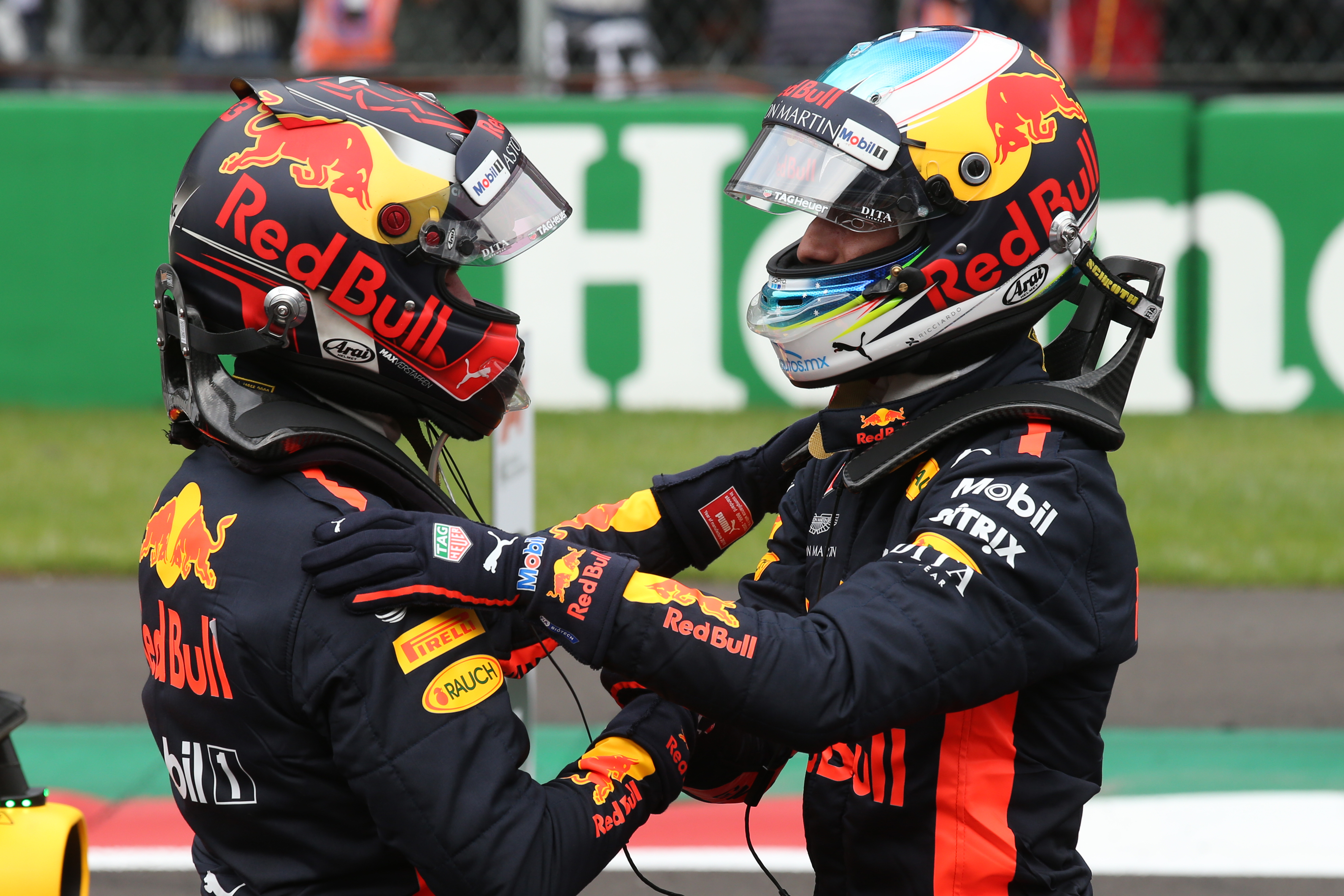 In career terms, his decision to turn down a big Verstappen-matching salary to remain at Red Bull and instead switch to Renault (for much the same mega money) was a disaster. That much is obvious. To choose a team that, with the same power unit, was being lapped by Red Bulls made no competitive sense whatsoever. It seemed a disappointing surrender to the phenomenon that was Verstappen. But in terms of Ricciardo's personal performance, it still looked stellar over those two seasons at Enstone 2019-20.
Ricciardo's seven Red Bull victories were all gained during a barren spell for the team when its Renault power unit was seriously out-gunned by the Mercedes. Each one of those wins were triumphs against adversity, opportunities brilliantly taken. He could sniff the most unlikely sliver out of circumstance and turn it into gold, with his combination of raw speed, outrageous out-braking ability and a silky touch with the tyres. He was particularly good at maintaining a decent pace early in the stint but taking very little from the tyres then unleashing a flurry of massive laps that would vault him past the car ahead around the stops or near the end.
There were days when there was just no stopping his effervescent energy – which was visible in the way he drove too. Always bold and attacking into the slow- and medium-speed corners where laptime is found, his super-high entry speeds didn't have the time-consuming consequences through the corner they would for some others; his feel was such that he could exquisitely judge how to manipulate the weight and keep the forward momentum going despite any objections from the car. The feel for the front tyre's grip was also a part of that out-braking ability. He was all about feel. He was never a technical driver, someone who sought to understand the physics of it all and to try to find advantage there. That might just have bogged that sunny energy down, the energy that kept him pushing forward.
That is the trait which seemed to finally trip him up. The Renault did not have the front end grip of the Red Bulls but its balance limitation was invariably the rear. So Ricciardo's natural high-momentum style still worked in extracting the car's maximum. The lower maximum was simply defined by the rear end.
But he arrived at McLaren in 2021 to find a car with a limit defined by its front end. The way its aero map worked in conjunction with its mechanical aspects demanded a very fine feel for trading braking with cornering grip. If you tried driving it conventionally, with high entry speeds and simple binary braking/cornering phases, you'd be nowhere. Lando Norris is brilliant at driving around this trait; it's been a core part of his style throughout, visible even in his F3 days. Carlos Sainz adapted to it, but Sainz is a very technical and hard-grafting driver. When Sainz bumped into Ricciardo at an airport early in 2021, he reportedly said, "What do you think? Not easy eh?" Ricciardo replied he wished he'd told him beforehand…
Ricciardo spent much of last season being coached by his race engineer about how to maximise slow corner entry with this car: 'Too much overlap between the brake pedal and cornering', 'not enough', 'you need to brake harder initially but tail it off', 'you need to combine that with braking later' etc. It seemed bizarre that a driver of such calibre needed such an a-b-c set of instructions in getting around the car's very particular traits and it was apparent that Ricciardo's muscle memory, built up from years of more conventional cars, was trying to do something completely different. It was like watching a bear being taught how to ride a bike: it could be done, but it was never natural. Did Ricciardo's lack of technical knowledge (this is a driver who said, "I've no idea how an engine works") prevent his grasping what was required of his inputs to get around this car limitation?
The hope was that the 2022 car would be so different, it would form a reset. But it just hasn't and Ricciardo's shortfalls to Norris – still invariably on slow corner entry – are more glaring than ever.
Without the ability to maximise the McLaren in such corners, all the other strengths of Ricciardo's game – the braking, the tyre feel – fell to pieces. They were built upon the foundation of the raw speed which is no longer there, with this car at least. That will for sure have impacted upon his confidence, which in turn will just have made the problem even worse. In Monaco qualifying this year, he was a gear down on Norris into Massenet, unable to summon the confidence to glide the car between the walls using momentum and without the security blanket of being able to adjust with the throttle. He qualified 0.7s slower, his biggest deficit of the season, at a track where confidence is everything.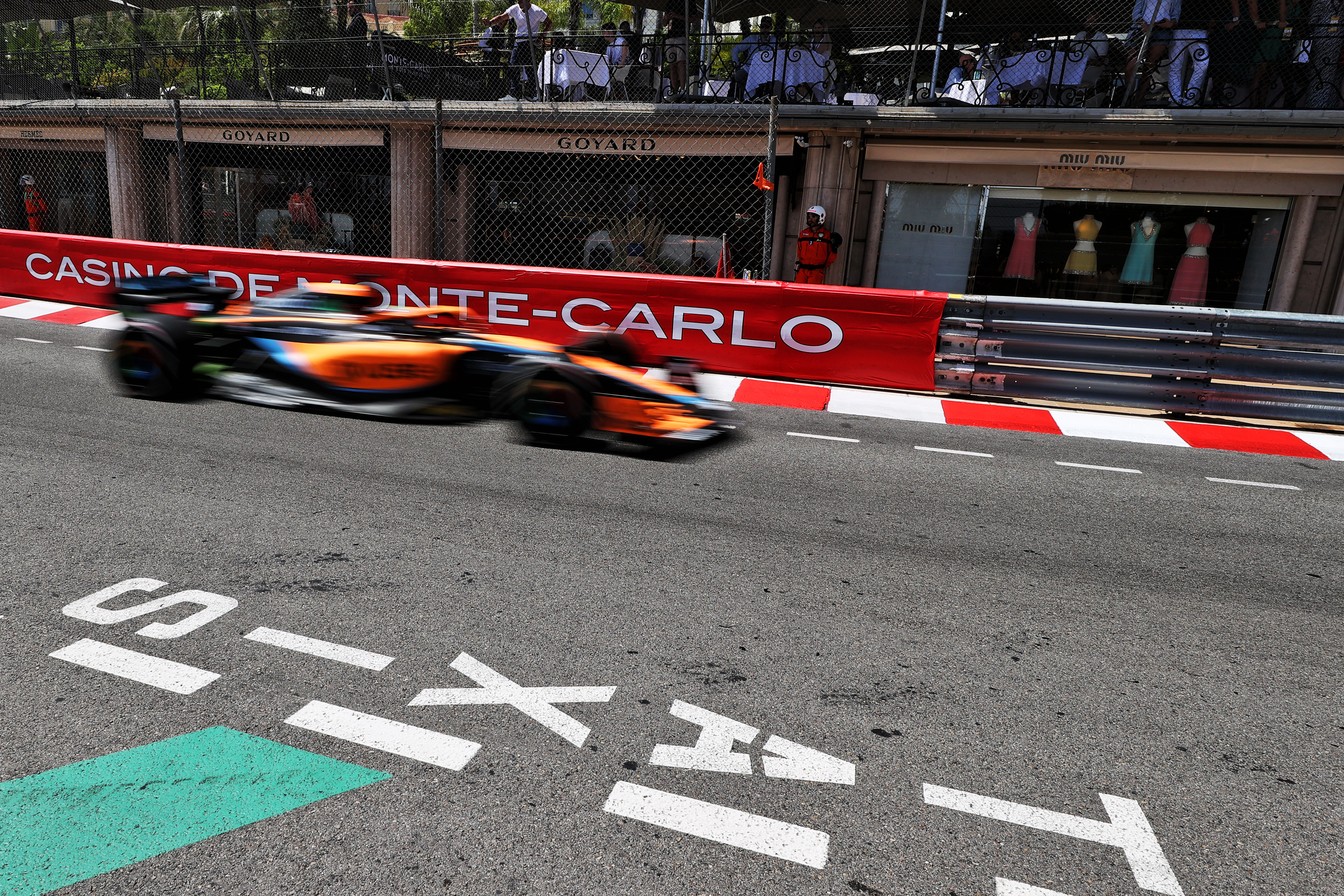 In just the same way the 2022 car reset didn't happen, Ricciardo's way of clearing his head of the stresses during breaks just hasn't brought him the answers. It's as if he was still trying to magically recreate the 'feel' he had when he was on top of the world, that everything would just follow from that rather than from a fuller understanding of the technical elements of the problem.
All this was happening just as Ricciardo was transitioning into life in LA and into business ventures which will no doubt serve him well in his post-driving career, but which inevitably raised the question of how focused he could be on attending to the alarming crisis in his form.
Those questions have seemingly been answered now in a fairly brutal way that has left all concerned bruised; Ricciardo for his reputation, McLaren for the compensation it will have had to pay in not meeting its driver's contract terms. But that's just how F1 rolls. Performance trumps all.