Daniel Ricciardo is returning to the scene of his greatest days in Formula 1: Red Bull Racing. It's only as a test and reserve driver this time, though.
But when things were good for Ricciardo at Red Bull, they were extraordinarily good. Earlier this year, Ben Anderson revisited the days when Ricciardo made everyone else in F1 look average:
Daniel Ricciardo has been in a tight spot lately. He's underperformed for a McLaren team that apparently wasn't fully behind him, and which lined up Oscar Piastri to replace him, paying him off to make that switch as soon as possible.
Perhaps this is every Formula 1 driver's destiny (save Fernando Alonso's maybe) – to eventually be found out by younger, faster (and cheaper) drivers.
But there was a time (actually two times, but we'll get to that) – when the likes of Lando Norris, George Russell and Max Verstappen had only just begun racing cars – when Ricciardo was F1's best-performing driver.
This was (way) back in 2014, when hybrid engines were new and Sebastian Vettel was a reigning four-time champion.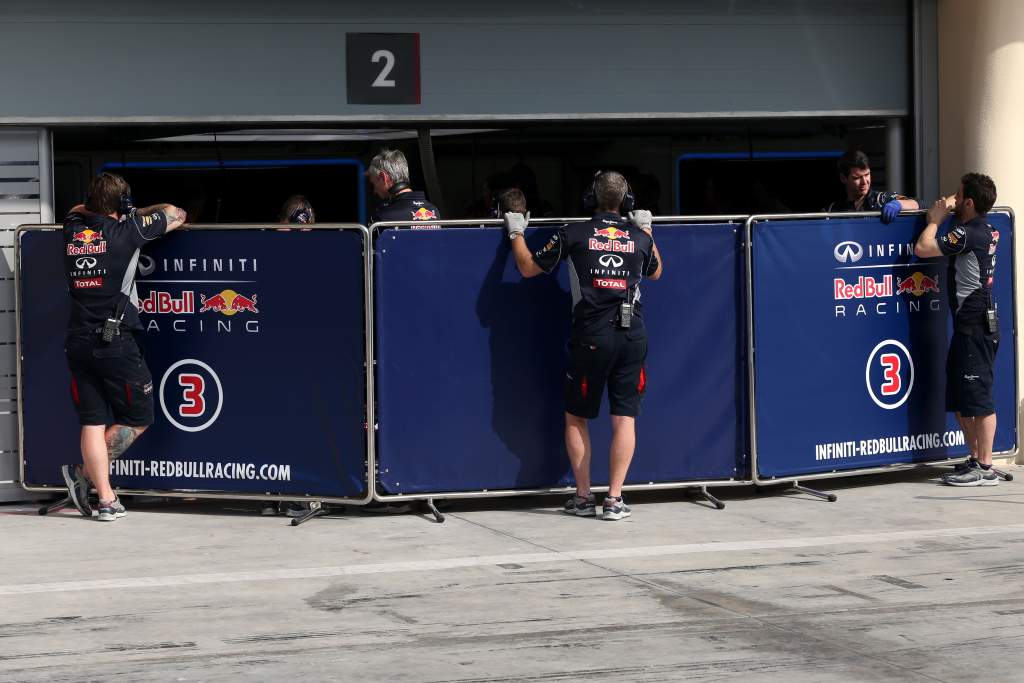 Pre-season testing was an absolute shambles for Red Bull-Renault. Cutters grinding away bodywork in sealed-off garages became the defining soundtrack to any stroll down the Bahrain pitlane as Red Bull battled a litany of reliability problems.
Renault focused too heavily on the new hybrid elements of the power unit formula – and neglected the tricky new fuel-limited combustion process. The results were catastrophic for its partner Red Bull, and for Vettel.
But team newcomer Ricciardo, freshly promoted from Toro Rosso, was relatively serene. Rather like Russell coming into Mercedes while that team was on a downturn, for Ricciardo this was still a step up – and he relished the opportunity to show what he could do in frontrunning machinery, as opposed to Toro Rossos that were not often nailed-on top-10 material.
In a season where Lewis Hamilton made heavy weather of beating Mercedes team-mate Nico Rosberg – considered an inferior driver but a very clever and hard worker – to the championship in F1's vastly superior car; where Vettel was out of sorts, and where Alonso was falling rapidly out of love with Ferrari, Ricciardo was 2014's outstanding driver.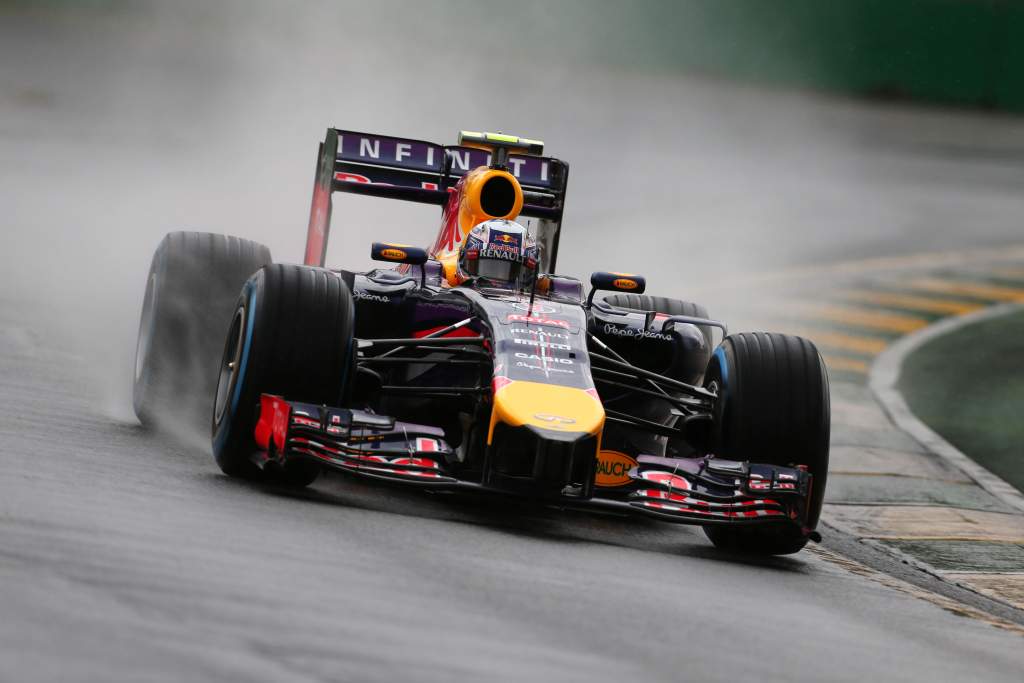 First time out, at his home grand prix in Melbourne, Ricciardo qualified on the front row in a tricky dry/wet session. Vettel failed to make the top 10. Ricciardo finished the race second too (behind Rosberg; Hamilton's engine broke early on), until a fuel-flow discrepancy (the meters were new and unreliable then) disqualified him.
No matter the result, something more important occurred. Ricciardo had proved to himself that he could run with the big dogs in F1 – and from there his self-belief grew exponentially.
He raced brilliantly through the field to finish fourth from 13th on the grid in Bahrain, qualified on the front row again in China (half a second clear of Vettel) and made the podium for real in Spain and Monaco too.
Then came Canada, where more Mercedes unreliability (this time with overheating MGU-Ks) allowed Ricciardo to become a grand prix winner for the first time.
He took the lead from Rosberg with fewer than three laps left, and spoke later about how nervous he felt behind the wheel at this point – heart-rate rising, unsure whether he could close the deal. But he maintained composure, and with that result another vital piece of the F1 puzzle clicked into place in Ricciardo's mind.
Another opportunist victory came in Hungary, where Hamilton started at the back because his car caught fire in the pitlane in qualifying. Misfortune for others played a role in creating the opportunity for Ricciardo again in a wet/dry crazy race – but this time he had to use his racecraft to secure victory.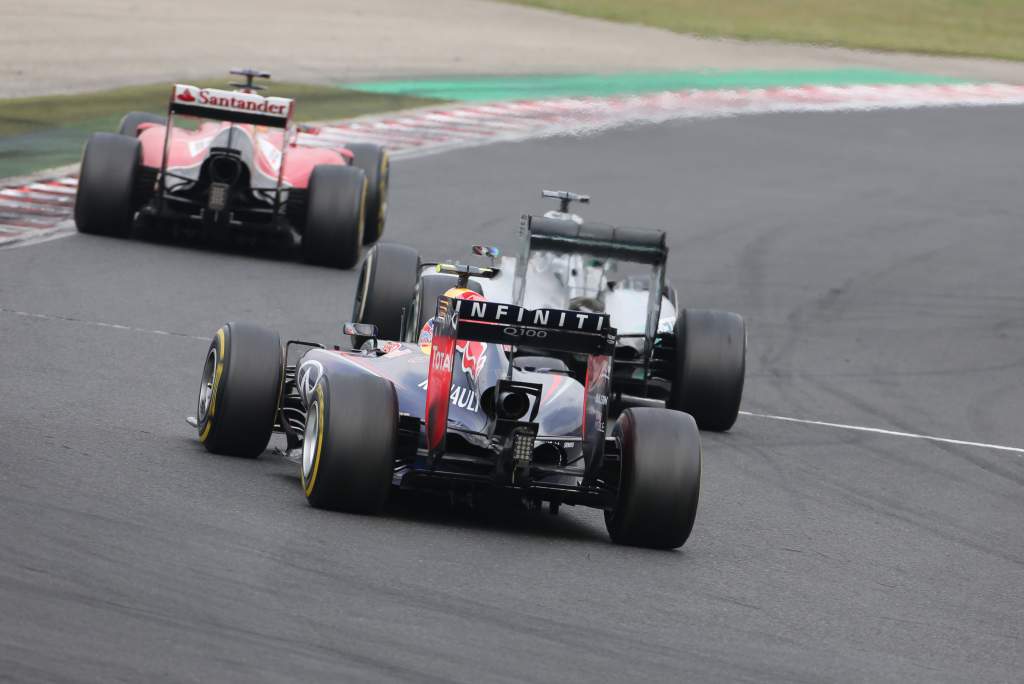 His round the outside pass of Hamilton at Turn 2 in the closing laps, followed by a race-winning lunge on Alonso's fading Ferrari at Turn 1, were both expertly judged – right on the limit of adhesion.
Even with the tyre-life advantage Ricciardo enjoyed from making an extra pitstop compared to these two, top drivers such as Alonso and Hamilton are rarely, if ever, easy to pass. Ricciardo drew yet more vital self-confidence from this smash and grab result.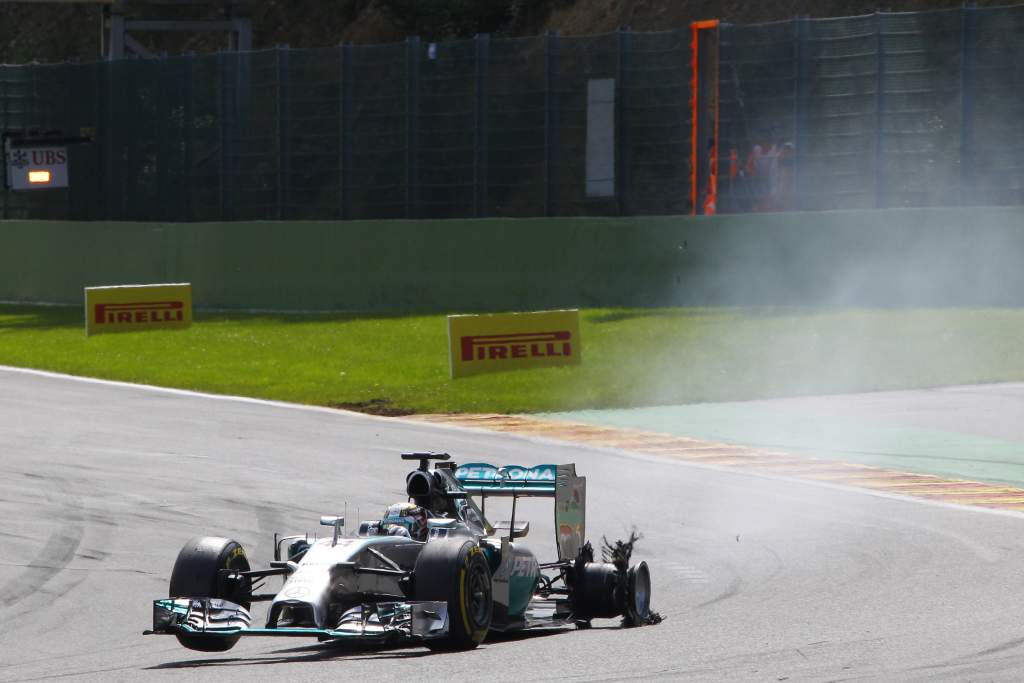 But his third and final victory of that season was his best. Again circumstances in Belgium created an unexpected opportunity – Rosberg clumsily sliced Hamilton's left-rear tyre at Les Combes on lap two, then Vettel almost crashed at Pouhon, allowing Ricciardo past – but once into the lead this time Ricciardo had to grind out a victory on pure pace.
To beat three-stopping Rosberg, who was driving a generally much faster car on a track well suited to it, while executing a two-stop strategy that demanded a huge amount of high-speed driving without killing the tyres, required a truly elite level of feel and dexterity from Ricciardo.
This was arguably Ricciardo's strongest weapon during this era of F1, before the aerodynamics were substantially revised to lower laptimes, and the tyres were made significantly larger and harder to try to prevent them from becoming overloaded and exploding.
The science around managing Pirelli's delicate rubber remains vital of course, but the tyres are clearly more robust now. Back then, it was more evident that the softest compounds needed careful handling to extract the most from them – even during a qualifying lap. This is something at which Ricciardo excelled, with his almost Jenson Button-esque sensitivity and smooth driving style.
His 2015 was something of an aberration. Ricciardo expected Red Bull to become a title challenger again, and grew frustrated when the chassis initially and Renault's engine in particular fell way short of expectations. New team-mate Daniil Kvyat finished ahead in the points, but performance-wise Ricciardo was still the stronger driver – when he wasn't howling at the moon.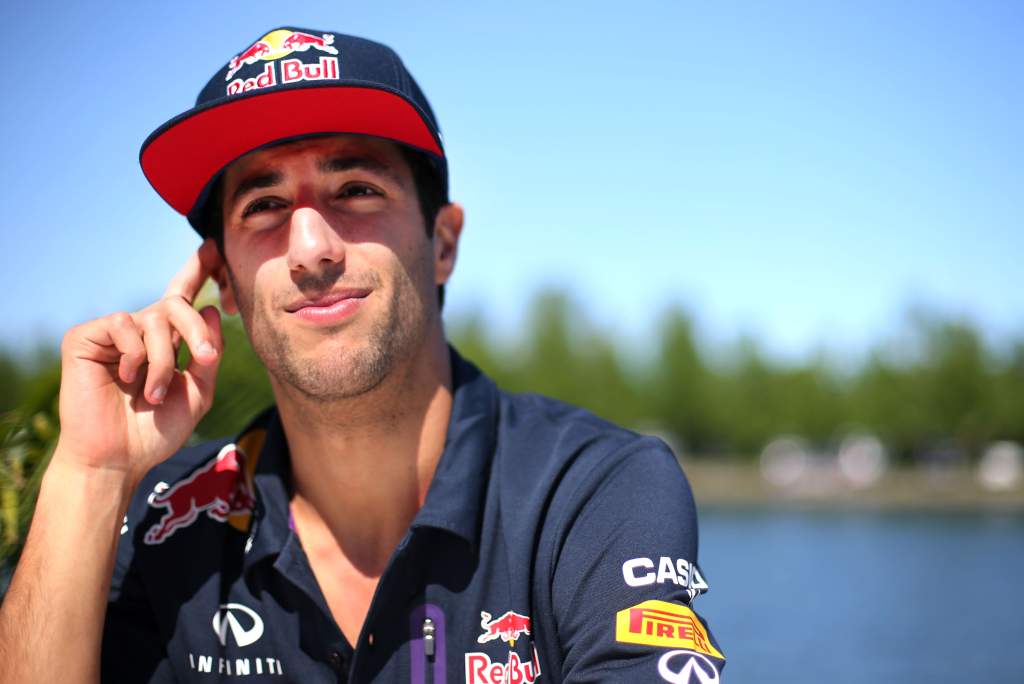 He was particularly furious after qualifying 1.7s off the pace in Canada (the previous season's gap in Montreal was seven tenths) – comparing the RB11's performance to nasty-looking male genitalia. But he battled with Mercedes in Hungary and hounded Vettel's Ferrari all the way in Singapore. The peaks were still there, just harder to spot.
By 2016 he got his head straight and was back on top form consistently, producing what may still stand as his best-ever season in Formula 1.
This time Hamilton made heavy weather of not beating Rosberg to the championship in F1's superior car, Vettel was again out of sorts (butting heads with Ferrari management over his efforts to direct the team from the front), and Alonso was busy falling out of love again – this time with underachieving McLaren-Honda. So once again Ricciardo stepped up to become Formula 1's outstanding driver.
He finished 2014 with a 12-7 qualifying record against Vettel, at a narrow average pace advantage of 0.053s, and after Red Bull dropped Kvyat four races into 2016 Ricciardo was paired with Red Bull's new coming man – one Max Emilian Verstappen. F1's current reigning world champion wasn't quite the force then that he is now, but he was still a formidable opponent, forcing Ricciardo to raise his game to meet the challenge.
In many ways this was 'peak Ricciardo' – beloved by Red Bull, established team leader, taking the fight to Mercedes wherever possible while Maurizio Arrivabene's Ferrari suffered a serious competitive dip.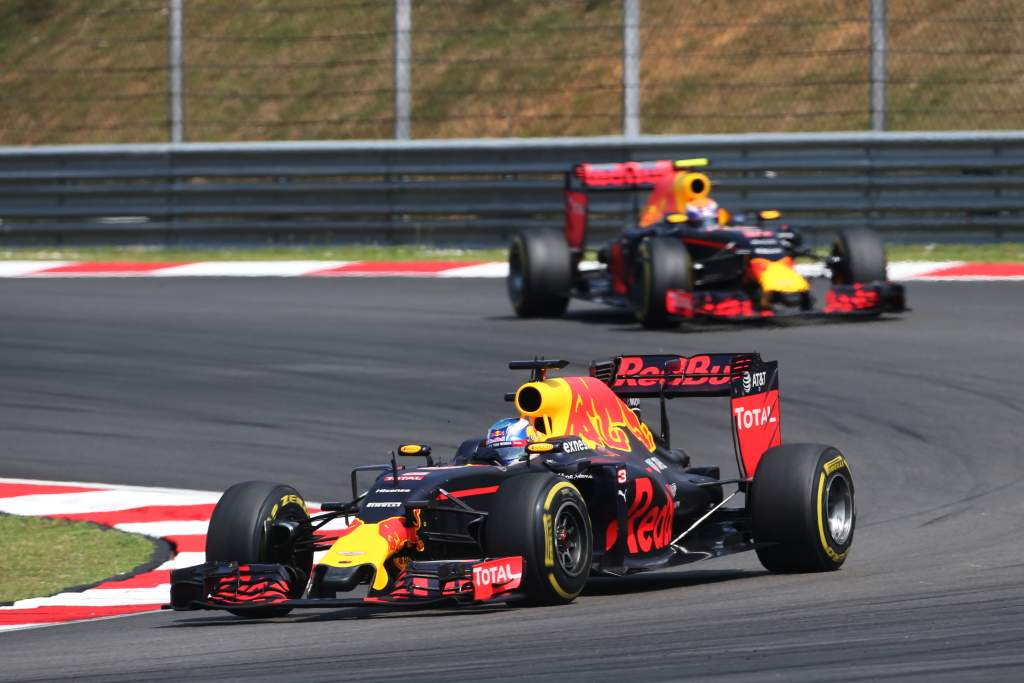 Mercedes still enjoyed a significant pace advantage, particularly on faster tracks, but Adrian Newey's high-rake aerodynamic philosophy was by this time working well in overcoming some of that power deficit for Red Bull, particularly on slower tracks.
Of course Verstappen famously won on his Red Bull debut in Spain, but Ricciardo was unimpressed with Red Bull's three-stop strategy there – which he felt cost him victory after he'd pulled off a stunning Q3 lap to beat Verstappen and put himself in prime position to take advantage of another Mercedes implosion on the first lap.
Next time out, in Monaco, Red Bull was genuinely right in the hunt on pure pace – for the first time on a Saturday since Singapore 2014, when (as Paddy Lowe has since described) Mercedes was rarely, if ever, showing its full hand for fear of political backlash.
Ricciardo took Red Bull's first pole position of the hybrid era (Verstappen crashed), and would surely have won the race too had Red Bull not neglected to bring out tyres in readiness for Ricciardo's crucial switch from intermediates to slicks on a drying track.
He was rightly furious. But Ricciardo at least got a win that season, thanks to another Mercedes implosion in Malaysia (where Rosberg bounced off both Ferraris and Hamilton's engine blew). Crucially, Ricciardo had to get his elbows out in this one to repel Verstappen and secure the victory.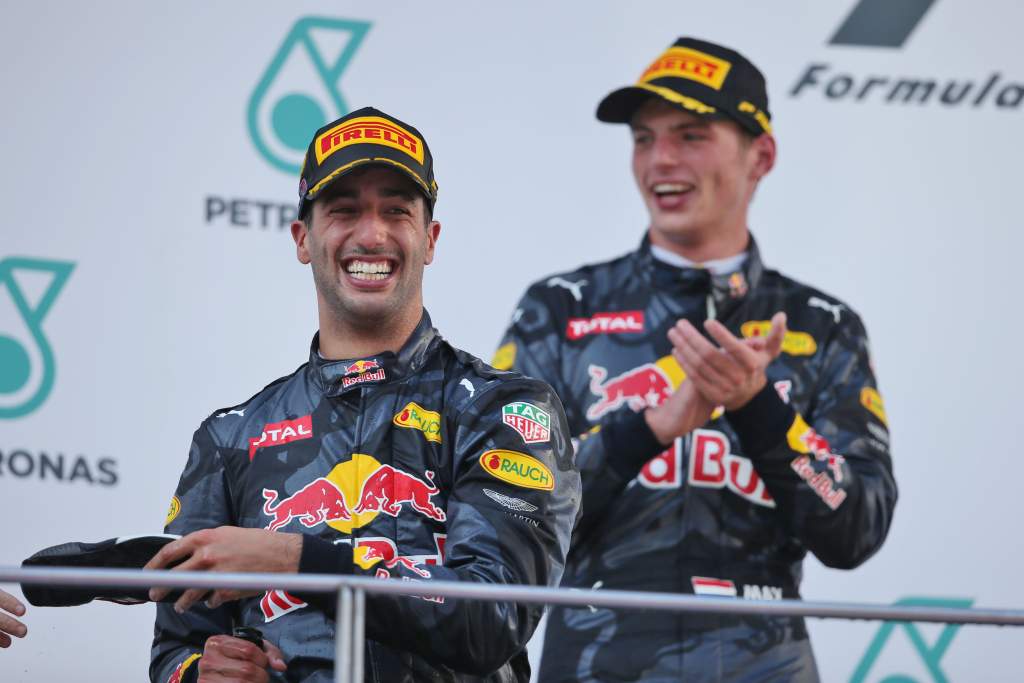 This was just reward for a season of consistently superb driving. Ricciardo had altered his mindset for this campaign, consciously choosing to ride F1's unpredictable competitive waves a bit better and make himself more mentally adaptable and flexible, rather than getting bogged down in rigid mental preparation or weighted by expectation.
At this time, Red Bull felt Ricciardo was moulding himself into the full package, a title contender in waiting. He was 11-6 clear of Verstappen in qualifying, and all those skills first clearly evident in 2014 were refined and sharpened. The way he split both Mercedes (admittedly on one of their weakest circuits) in both qualifying and the race in Singapore was relentlessly brilliant.
Also known for his relentlessness, Alonso (by then wasting his ability in deficient McLaren-Hondas rather than deficient Ferraris) publicly declared Ricciardo to be the best driver on the grid that season – but also told Daniel privately in Brazil that he absolutely meant what he said.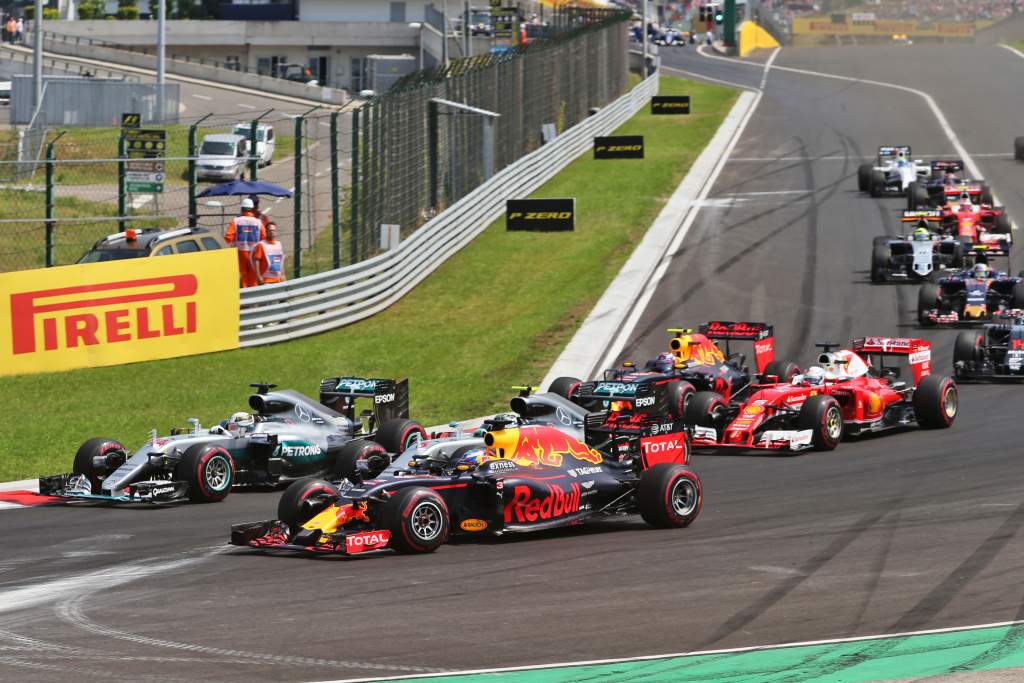 It meant a lot to Ricciardo to have his efforts recognised by his peers (Felipe Massa and Button were also very complimentary of Ricciardo in 2016), particularly when it all only amounted to another third-place finish in the championship behind the runaway Mercedes. It's also easy to forget just how good Ricciardo was that year, given Rosberg's shock retirement as champion dominated the post-season narrative.
But looking back you could also see the beginnings of Verstappen's ascension at Red Bull. In the nine races held post-summer break, Verstappen was narrowly 5-4 ahead in the qualifying battle, and his average pace deficit to Ricciardo during this stretch of races came down to barely more than a tenth of a second (0.133s to be exact).
Over the following two seasons Verstappen gained experience and strength – and gradually tightened his stranglehold on the team. Ricciardo became less certain about his own standing within Red Bull and, although he's doubled his personal tally of grand prix victories since that momentous 2016 campaign, things have never quite been the same.
But it's worth remembering there were also times in the more recent past where Ricciardo has still produced performances of the highest quality. His victory with a failed MGU-K at Monaco in 2018, hauling his severely damaged Renault to 14th at Spa in 2019, finishing within 3.5s of Verstappen's superior Red Bull (and nearly 22s clear of Renault team-mate Esteban Ocon) at Spa again in 2020, finishing on the podium at Imola in 2020, winning for McLaren at Monza in 2021. There is still an extremely good driver there, one who for whatever reason just hasn't been able to be the best version of himself at McLaren.
Things have clearly not gone well for him lately and he may never race in F1 again. But it wasn't so very long ago that he was more than a match for the very best that F1 could throw at him.