As the 2020 Formula 1 season prepares to begin, Lewis Hamilton sits poised to match and surpass many of Michael Schumacher's Formula 1 records – becoming one of the most successful drivers in history in the process.
With Hamilton on the cusp on that achievement, it's a good time to reassess the only man who has beaten him to a world title in the same team and to have beaten him to a title at all in F1's hybrid era: Nico Rosberg.
It's too simplistic to point to Hamilton's many mechanical issues in 2016 as the reason for Rosberg's success.
It's true that Hamilton did have an appallingly unlucky run, with mechanical problems disrupting a string of weekends early in the season plus a failure when leading the race in Malaysia – and the array of incidents causing him to use up more new engines, putting him at the back of the Spa grid.
But it was in how Rosberg made use of that platform that marked his season out as special.
Rosberg and Hamilton made for a fascinating personal dynamic. Friends, rivals and sometimes team-mates since their mid-teens, there was little between them – but it had always been Hamilton who aced it in any seasonal competition.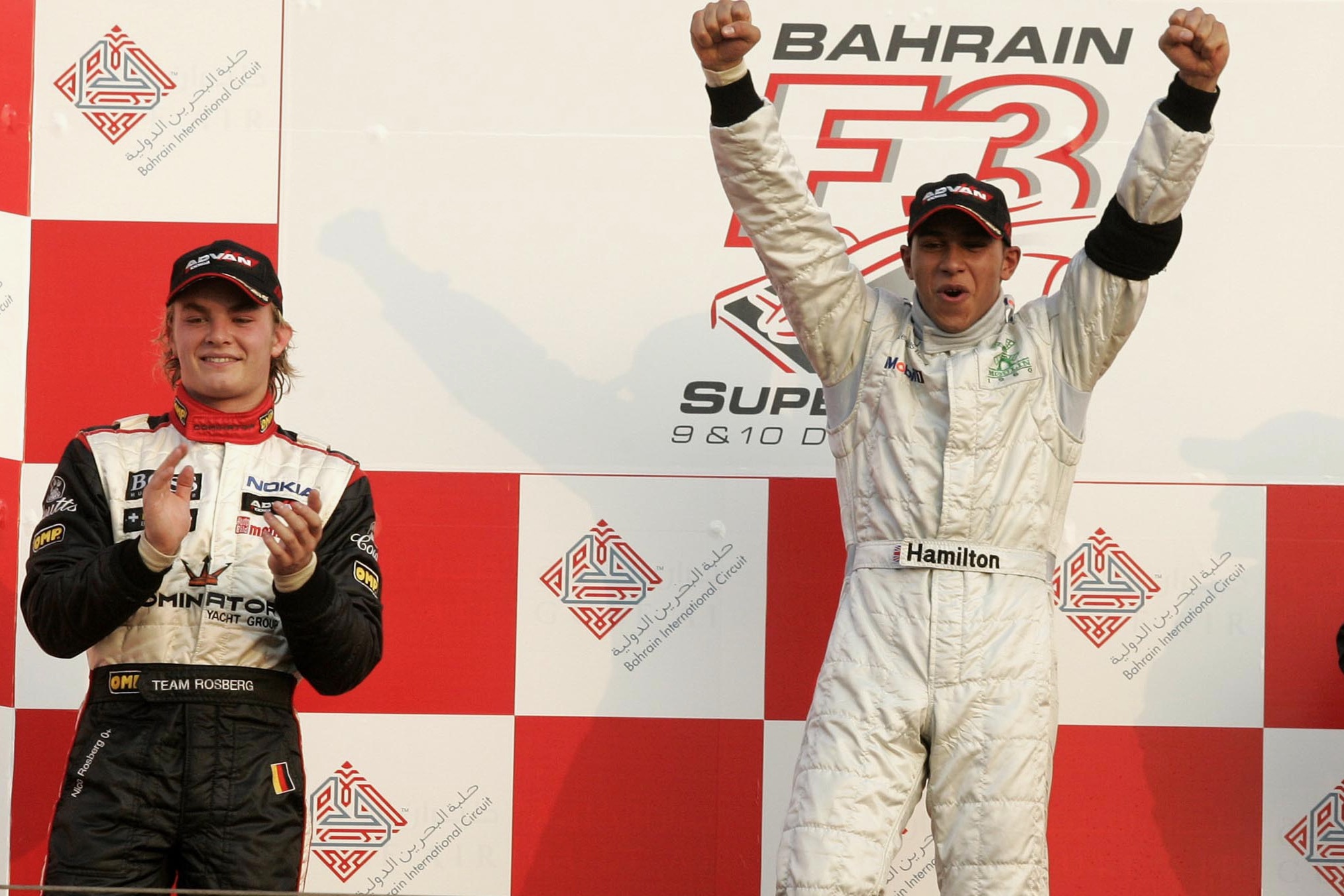 After they contested the 2000 Formula A karting championship for Dino Chiesa's team under the McLaren-Mercedes umbrella, Chiesa made the following observation: "It was his aggression that really marked Lewis out.
"He was very fast, but so was Nico. He was a clever driver – but so was Nico… But if there was one thing separating why it was Lewis who finished first in the championship and Nico runner-up, it was Lewis' fighting attitude.
"With him it was always all or nothing – he would take risks to win, risks that could mean he didn't finish, whereas Nico would always have an eye on finishing the race."
Rosberg would use every possible tool in the book. He'd engage in psychological warfare, deliberately try to get under Lewis's skin, keep vital info back
But Hamilton made those risks work. Even as they went their separate ways and arrived in F1 via different routes, before being brought back together under the silver arrows, those traits remained.
Rosberg was in no way overwhelmed by Hamilton on raw one-lap speed. In fact, he averaged 0.1s quicker than him in 2013, as Hamilton joined Rosberg's Mercedes team. Subsequently the numbers say a 0.075s qualifying advantage to Hamilton in 2014, 0.147s in 2015 and 0.152s in '16.
Hamilton with the edge, but a small one.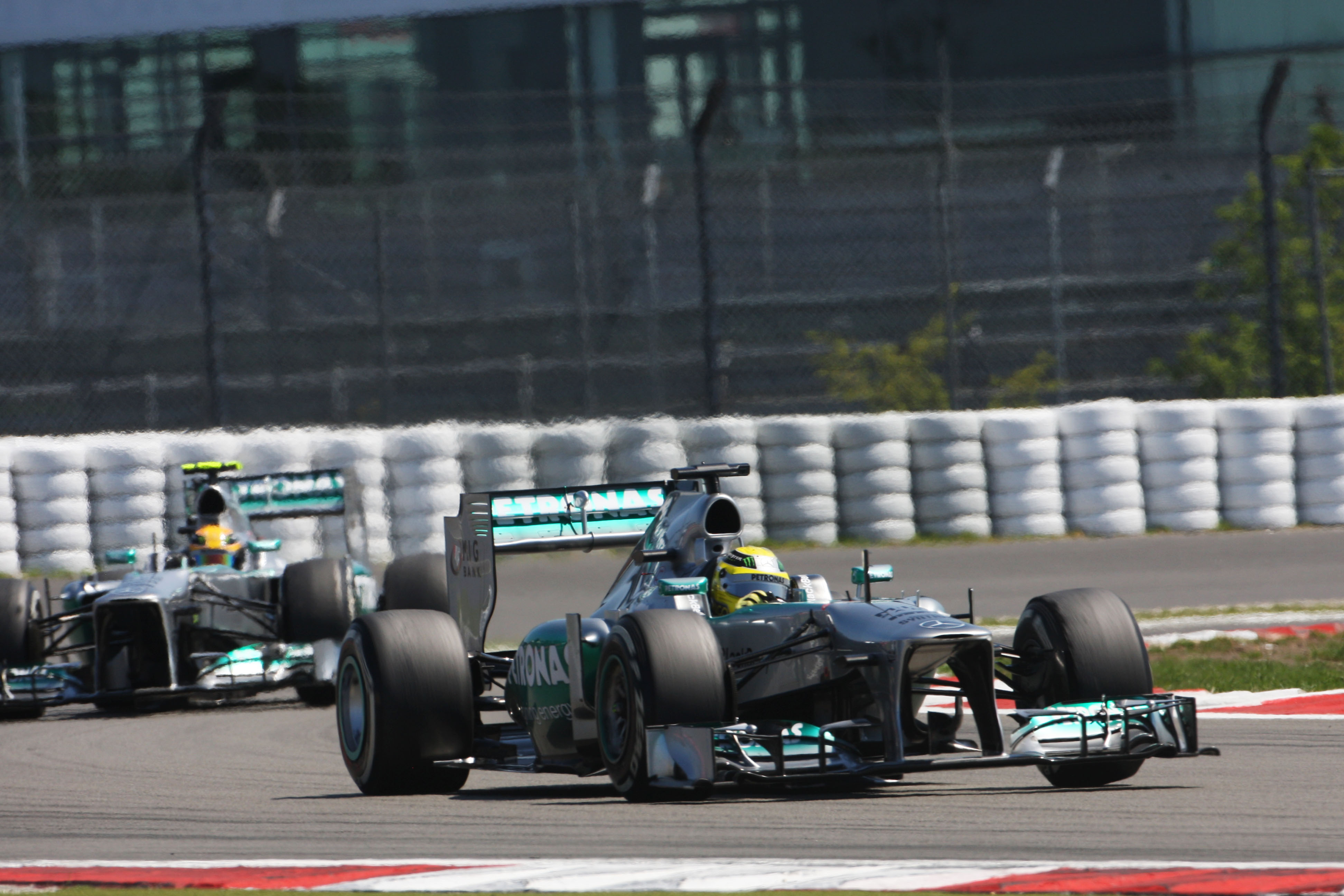 The difference was more about how they arrived at their lap time, Hamilton improvising his way around however the car, track and tyres combined, Rosberg analysing deeper to get something that worked for his more rigid needs.
He used the engineering depth at Mercedes to allow him to compete with Hamilton – in a way that Hamilton came to learn from. Hamilton's all-round completeness of the last few seasons, the way he extracts the most from everyone around him, owes much to observing how Rosberg operated.
But taking on Hamilton in the same car was a bigger problem than just the odd tenth in qualifying.
Rosberg is a different personality, he doesn't have that singular, slightly narcissistic, inner conviction of Hamilton to fuel his self-belief. Hamilton shares that trait with many great champions – Senna, Mansell, Schumacher, just the most obvious ones.
Lacking that put Rosberg at a disadvantage, both within the team dynamics and out on the track where he was less instinctual in the split second of combat. He had to fight against the effects of that throughout his time as Hamilton's sparring partner.
So just how do you go up against that? How do you beat a driver who is intrinsically slightly quicker, is more adaptive to changes in the car and track, who has the internal dynamics of the team around him when push comes to shove, who has an apparently un-burstable conviction of his own superior skills, who is better with the tyres and who can out-race you in any wheel-to-wheel dance?
One who, furthermore, could use that propensity for risk, which in itself was tightly related to his judgement in treading the grassblade-thin dividing line between tough and foul?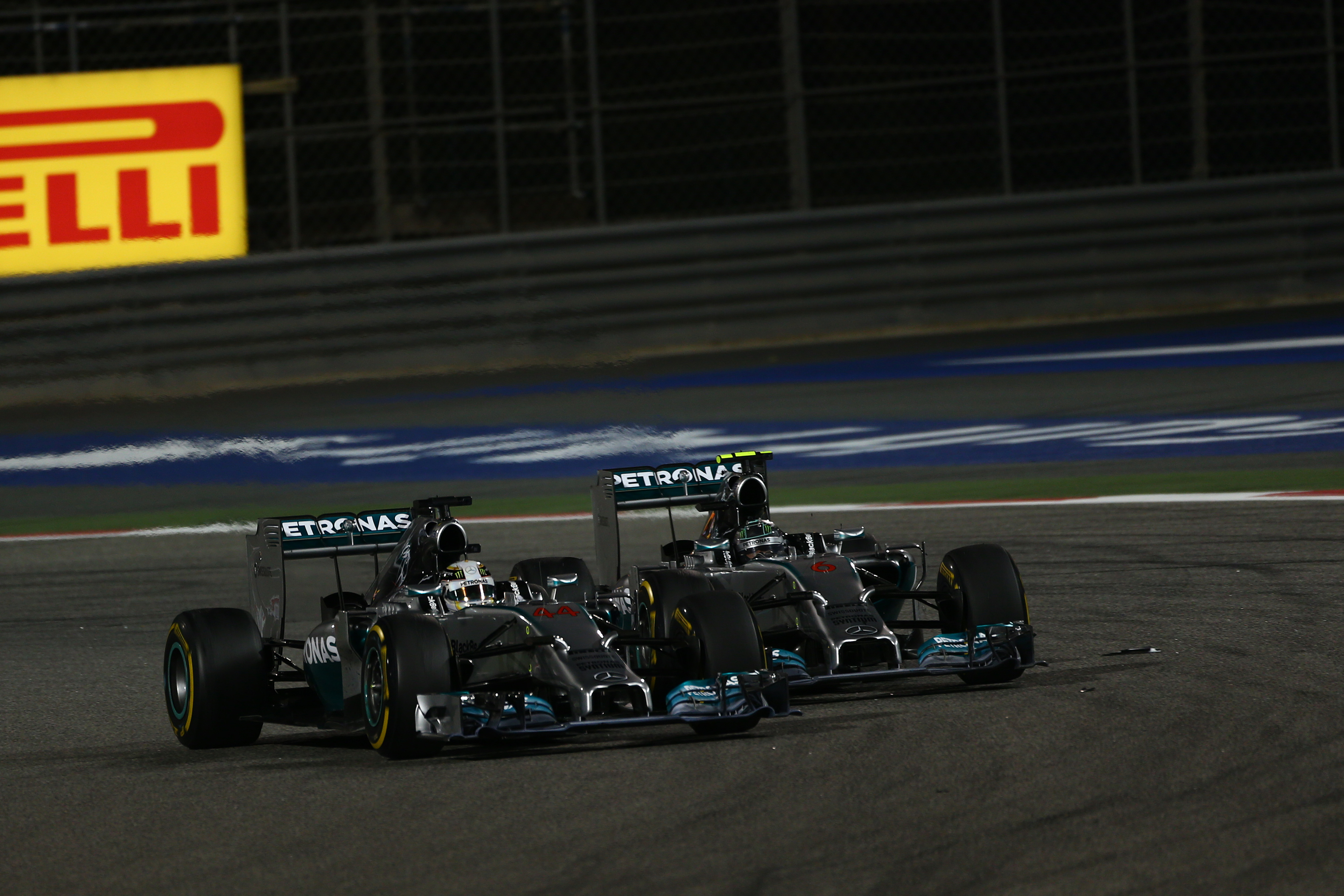 "He's so good at that," recounted Rosberg in retirement. "He could go to that grey area without ever stepping over. He always left just enough for plausible deniability, so it was very rare you could 100% blame him. But every time, you know…"
Reasonable, rational, logical Rosberg had to force himself to a different place, and he finally succeeded in doing that in 2016. All triggered by the final straw of Austin 2015, Turn 1.
There, Hamilton had edged Rosberg out over the kerbs within seconds of the race starting. Despite this he'd later managed to get himself ahead of Hamilton, but a pressure mistake allowed his rival through to clinch his third world championship.
"That was a very decisive point," said Rosberg. "I never again wanted to experience that feeling. It was horrible. It was fear of that feeling that really helped me afterwards."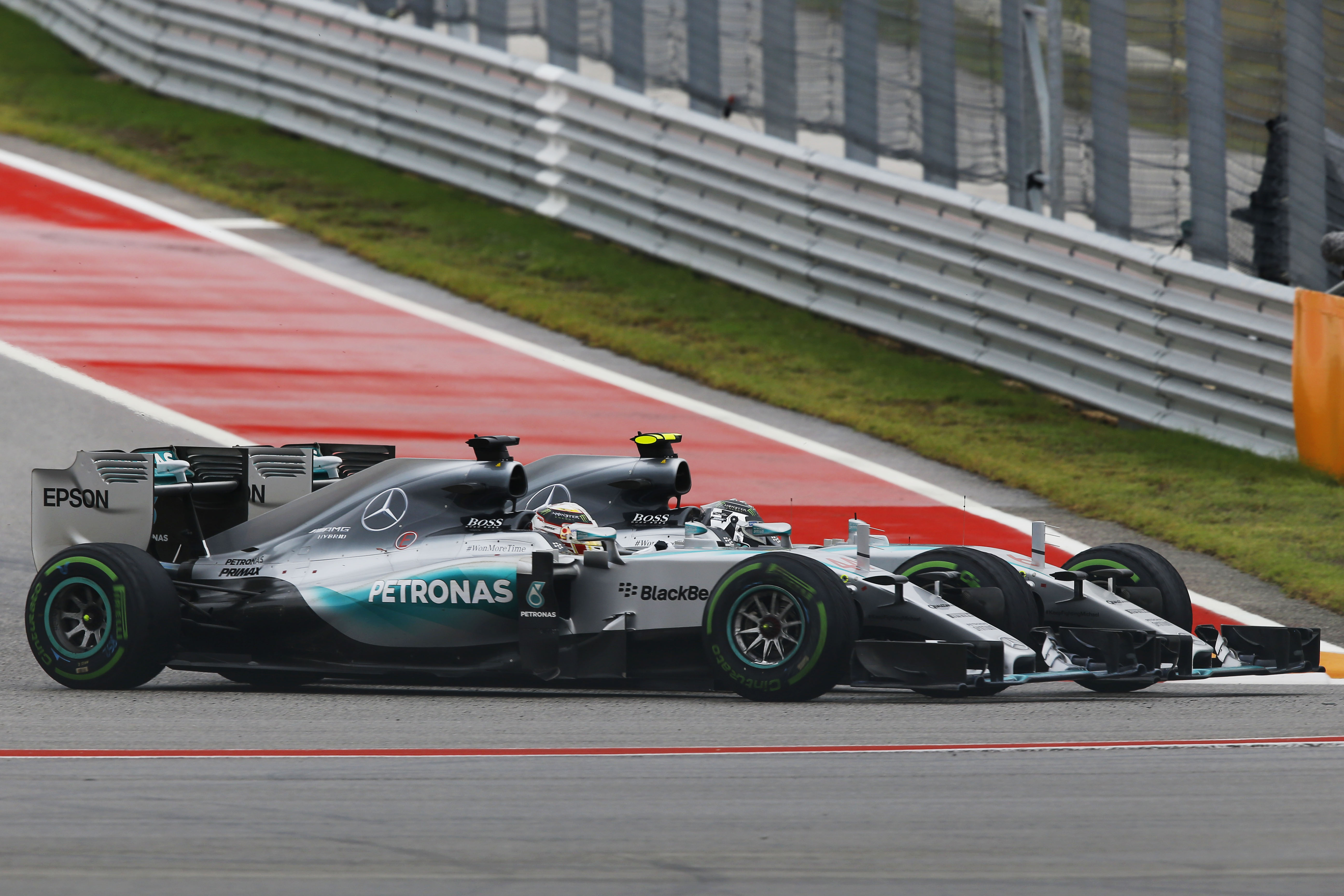 He won seven races on the bounce after that, albeit those at the beginning of '16 were aided, as recalled, by Hamilton's mechanical dramas.
But there was a steeliness to Rosberg after that, the final crucial change in his approach. Rosberg attacked his task – which was to accrue more points than the only man standing between him and the world championship.
Easier said than done when that man is Hamilton in the same car, but the point is that, for Rosberg, it was all about that task once he'd arrived at the realisation that he could not do it on performance.
Sure, he might occasionally ace Hamilton in qualifying by finding a better set-up or a better way of bringing the tyres in without letting the brakes get too cool – or better understand the specific demands of a track on a specific day. But to actually outperform him throughout a weekend, more often than he can outperform you, over a season?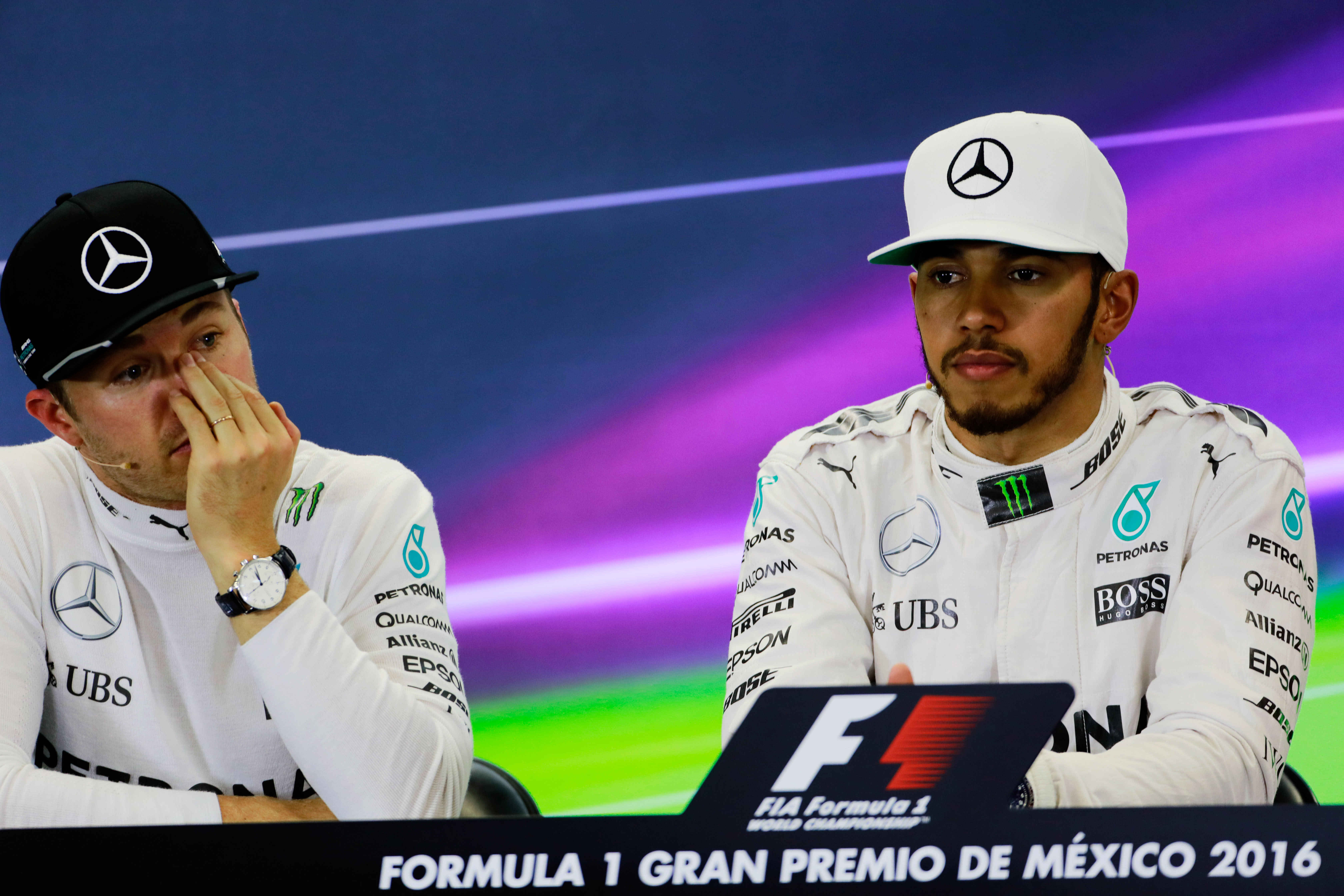 No, he'd arrived at the realisation that wasn't going to happen. Rosberg's successor at Mercedes, Valtteri Bottas, has never accepted that and continues to hone away at his skills. Rosberg did accept it – and changed his game plan accordingly.
Rosberg would use every possible tool in the book. He'd engage in psychological warfare, deliberately try to get under Lewis's skin, keep vital info back from the other side of the garage, be opaque in his assessments of set-ups or tyres – all the usual stuff that's been going on between team-mates forever. But now very much part of Rosberg's repertoire, too. Toto Wolff later said despite public perceptions, Rosberg was the more vicious competitor of the two.
Not many could keep that inner competitive desire, not have it extinguished by the greater performance of the other driver
"I did step up the on-track aggression," Roseberg would admit the following year. "That was a very deliberate strategy."
If he couldn't do it by out-fumbling Hamilton in that wheel-to-wheel grey area – where Rosberg had come off second-best so many times before – then he'd do it, when necessary, without any ambiguity. He'd already decided this when circumstances at Barcelona put into place a trigger.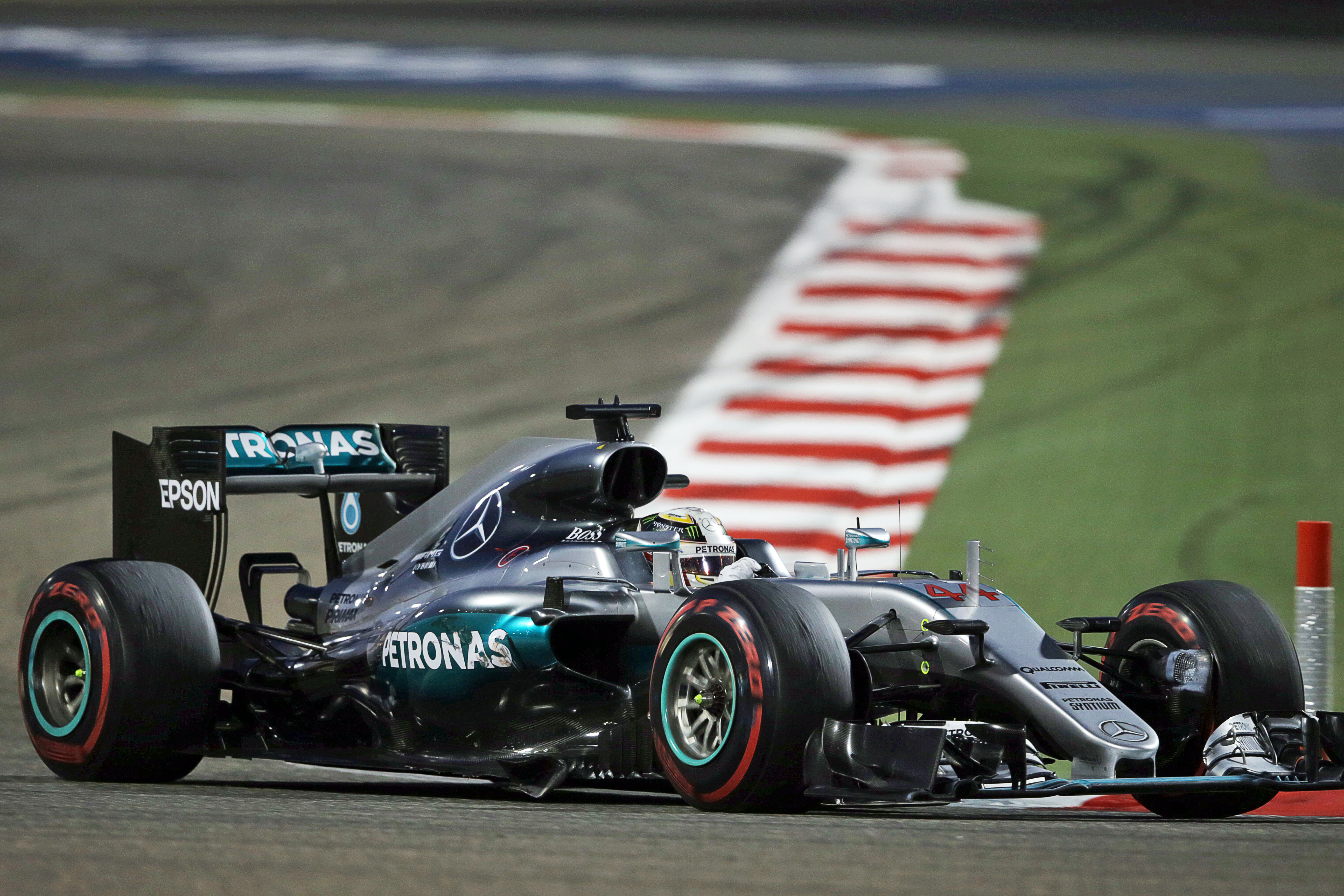 Arriving in Spain, Rosberg was on a high. In Australia, he had beaten polesitter Hamilton off the line and gone on to win the race. In Bahrain for the next race Hamilton's car had been hit and heavily damaged by Bottas's Williams at Turn 1, giving Rosberg another easy win. In China Hamilton's ERS-H failed in qualifying, putting him last on the grid – another Rosberg victory. In Russia another ERS-H failure for Hamilton left him 10th on the grid, and victory number four from four for Rosberg.
It was a fantastic platform to start Rosberg's campaign.
What Hamilton wasn't to know is that his adversary was now in a no-compromise mood, and could afford to risk all, given his points cushion. Lap one at Barcelona, there was going to be no repeat of Austin '15. Rosberg had pre-empted his reaction, so when such a situation did arise on the opening lap in Spain, it triggered his response.
There was no ambiguity. He was prepared to crash with Hamilton rather than yield. To hell with the team, if it came to it.
There comes a time when you have to fight your own corner. Hamilton had done it at Hungary 2007, failing to honour an agreement to let then McLaren team-mate Fernando Alonso past for a lap in qualifying. Charles Leclerc did it last year at Monza in a similar qualifying incident with Sebastian Vettel. Spain '16 was when Rosberg did it. The battle lines had been redrawn.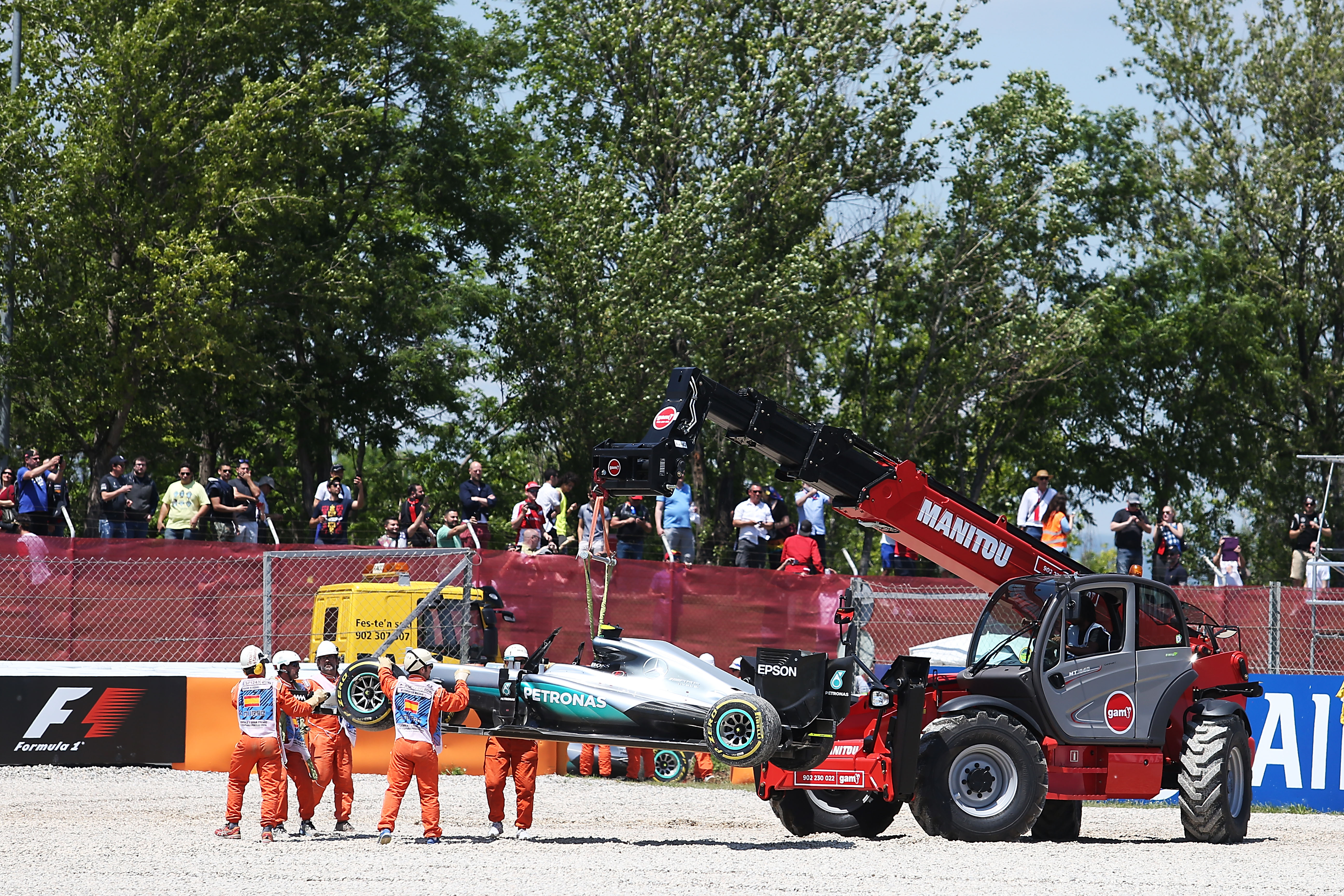 And that was it, how Rosberg sat on that cushion those four crucial early races bought him a change of approach. Even against a subsequent pummelling Hamilton performance onslaught, Rosberg remained calm and uninvolved. It was a tactical championship – and pretty much decided by yet another Hamilton mechanical failure in Malaysia. Then, the mind-numbing stress for Rosberg of the Abu Dhabi season finale, as Hamilton tried to back him into the pack behind hoping he would be overtaken, yet Rosberg carried it off perfectly.
It was a fantastic campaign. And it really was a campaign.
It actually had similarities to Niki Lauda's victorious 1984 campaign at McLaren against the then faster Alain Prost. Not many could do that, keep that inner competitive desire, not have it extinguished by the greater performance of the other driver.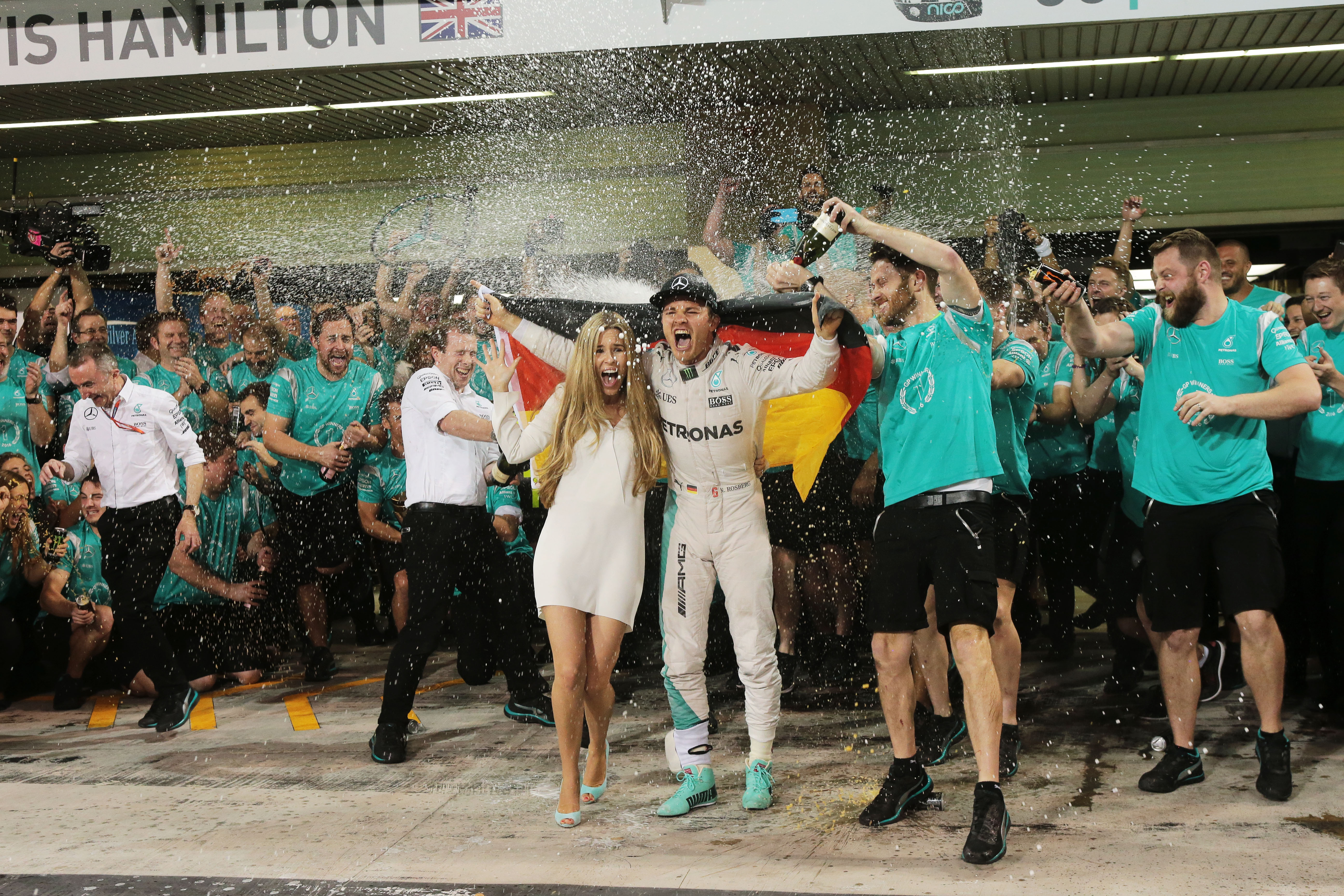 Time and again, every time you looked at the telemetry, every time you saw him make his tyres last longer despite going faster, every time he outraced you wheel-to-wheel – or bullied you aside. To retain that inner competitive desire, belief and resolve after a couple of seasons of that, was a truly remarkable achievement.
And it exhausted him, spent all his competitive energy, and made it the perfect time for him to bow out with great honour – with the mischievous satisfaction of knowing Hamilton could not take that title from him, because he was no longer playing the game he had won.