Max Verstappen's 40th Formula 1 race victory coming in a Spanish Grand Prix at Barcelona felt fitting.
This one was predictable weeks ago. His first win at the track – and in F1 itself – was anything but. Weeks before it, he wasn't even a Red Bull driver.
It would be too easy for his 2016 Spanish GP victory to be remembered as a simple narrative of 'the Mercedes drivers collided, so Verstappen won'.
There was a far bigger set of circumstances that combined to put Verstappen in a winning position in only his 24th F1 race, and his first since being suddenly elevated from Toro Rosso to Red Bull at Daniil Kvyat's expense. We explored them in an article originally published when Verstappen made his 100th Red Bull F1 team start at Barcelona two years ago.
THE 'WRONG' STRATEGY WAS RIGHT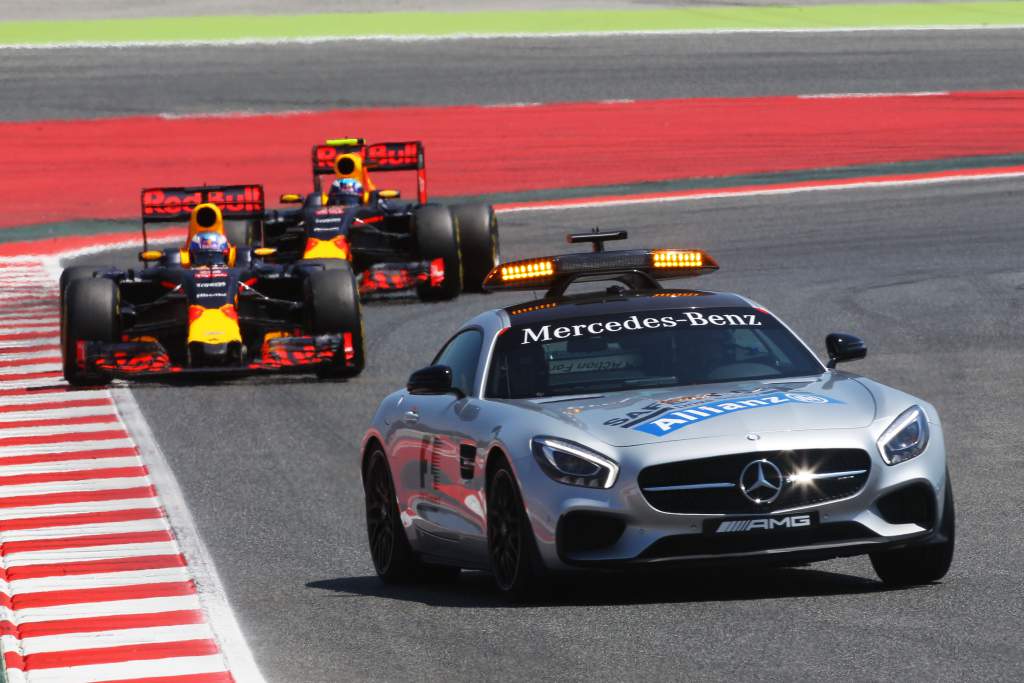 Once front-row duo Lewis Hamilton and Nico Rosberg had obliterated each other on the first lap, this was a Red Bull versus Ferrari race.
Both teams split their strategies – early leader Daniel Ricciardo and Ferrari's lead runner Sebastian Vettel stopping three times, Verstappen and Kimi Raikkonen twice.
The basic version of what ensued is that a three-stop strategy that required the two-stoppers to be overtaken on track was never going to work at Barcelona and Red Bull doomed Ricciardo by committing him to it. That's certainly how Ricciardo – whose race was ultimately made even worse by a last-gasp puncture – viewed it immediately afterwards.
But to pull off the two-stop, Verstappen and Raikkonen had to make their final set of medium tyres go from laps 34/35 to the finish of the 66-lap race, a task that felt potentially impossible before the race given the weekend's hot temperatures.
The worst-case scenario was that they'd have to give up and pit again anyway. Even if it didn't get that bad, the three-stoppers might have been expected to catch and pass them on their fresher tyres.
Neither scenario happened. Partly because the tyres held up much better than feared for Verstappen and Raikkonen, and partly because the cat-and-mouse game of pre-emptive undercut dodging that Ferrari and Red Bull had been playing all afternoon further compromised Ricciardo's and Vettel's chases.
Focused on jumping Ricciardo, Ferrari brought Vettel in for his third and final stop just two laps after Raikkonen's second stop, having given him just an eight-lap middle stint.
That meant despite stopping three times to Verstappen and Raikkonen's two, Vettel had a negligible tyre life advantage over them at the end as well as being behind on the road. And it lured Red Bull into leaving Ricciardo out a further six laps on fading tyres before his final stop in a bid to do something different as Vettel was certain to undercut him if he stopped straight after the Ferrari.
It left Ricciardo back in fourth after his final stop, 15s off the lead and 7s behind Vettel, who he didn't have enough straightline speed to pass despite some typically bold efforts once he caught up.
Ironically Verstappen and Raikkonen had only been put on two stops because they were their teams' second cars on the road early on, so Ricciardo and Vettel were put on the preferable strategy as the drivers expected to be fighting for victory. But the combination of two stops working better than expected and the three-stop strategies being messily executed led to the 'tortoises' not the 'hares' ending up first and second.
TYRE MANAGEMENT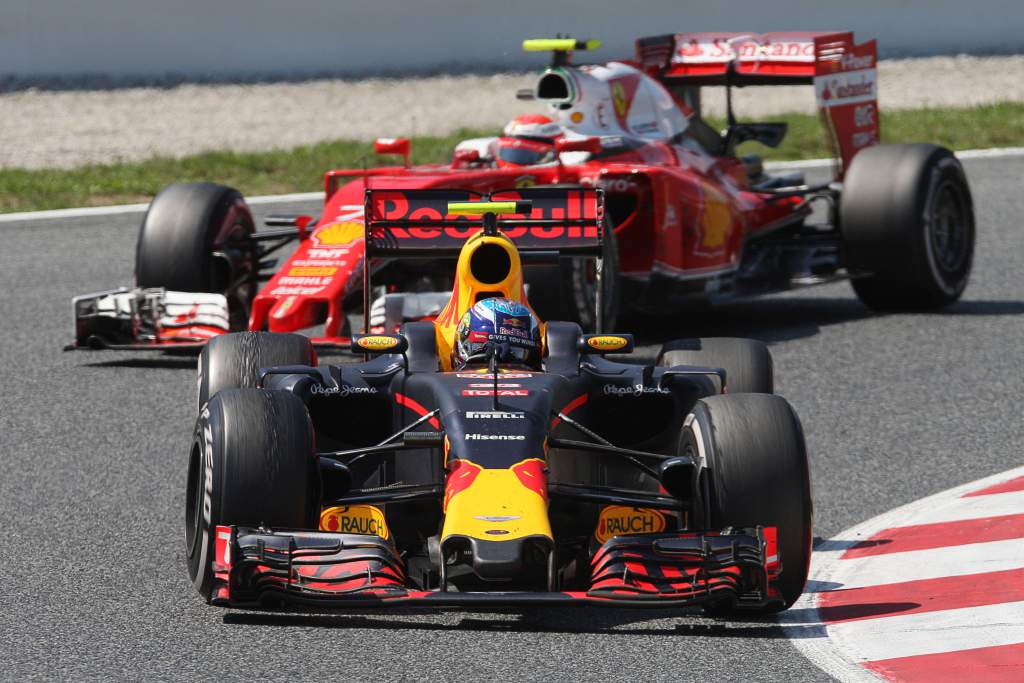 Verstappen's skill in keeping his final set of mediums going for that long under constant pressure from Raikkonen has to be given due credit too.
This was no coincidence. Though Verstappen had been adept at tyre management right from the start of his rookie season with Toro Rosso in 2015, he realised how important it would be even in a midfield situation in the high-degradation Pirelli era and put in significant work with his engineer Xevi Pujolar during that season to improve his skill in it.
Raikkonen was a master of that art too, but running in the Red Bull's dirty air for so long and mounting a couple of unsuccessful passing attempts compromised his efforts on that front and he was having more tyre trouble at the end than Verstappen – though he was only defeated by 0.6s at the flag.
FERRARI BLEW IT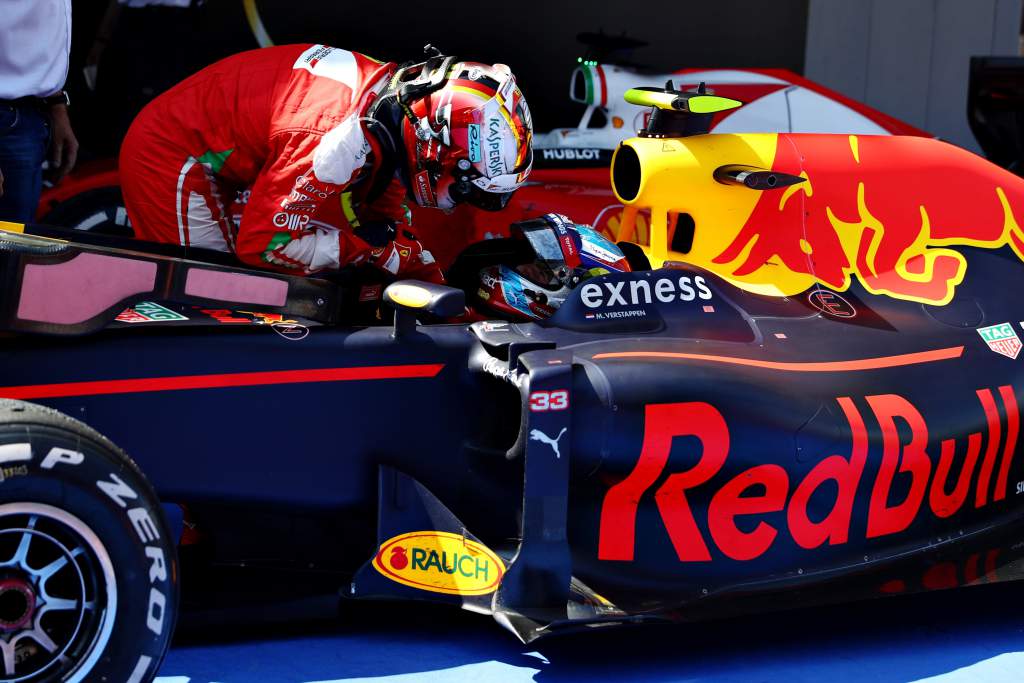 It really should have been Ferrari in position to capitalise when Mercedes imploded, not Red Bull.
The Ferraris had been faster than Red Bull in qualifying at every race that season prior to Spain, and had looked particularly strong in Friday practice at Barcelona.
But the team failed to get the Pirellis in the right operating window in the hot conditions of qualifying and ended up mystified and over a second off the pace on row three, with Raikkonen ahead of Vettel.
That track position disadvantage was multiplied when both Ferraris also lost out to the fast-starting Toro Rosso of Carlos Sainz Jr through the first corners on the opening lap. By the time Vettel and Raikkonen cleared Sainz they were 6s and 9s respectively away from the leading Red Bulls.
The immediate pace Vettel showed once up to third proved Ferrari did have the faster raw package in race trim, and convinced Red Bull that it would have to go aggressive with its strategies in response, prompting Ricciardo's early stop and subsequent tactical miscue – and Ferrari to compromise itself by going even more aggressive with Vettel in reply.
VERSTAPPEN'S ULTRA-RAPID ADAPTATION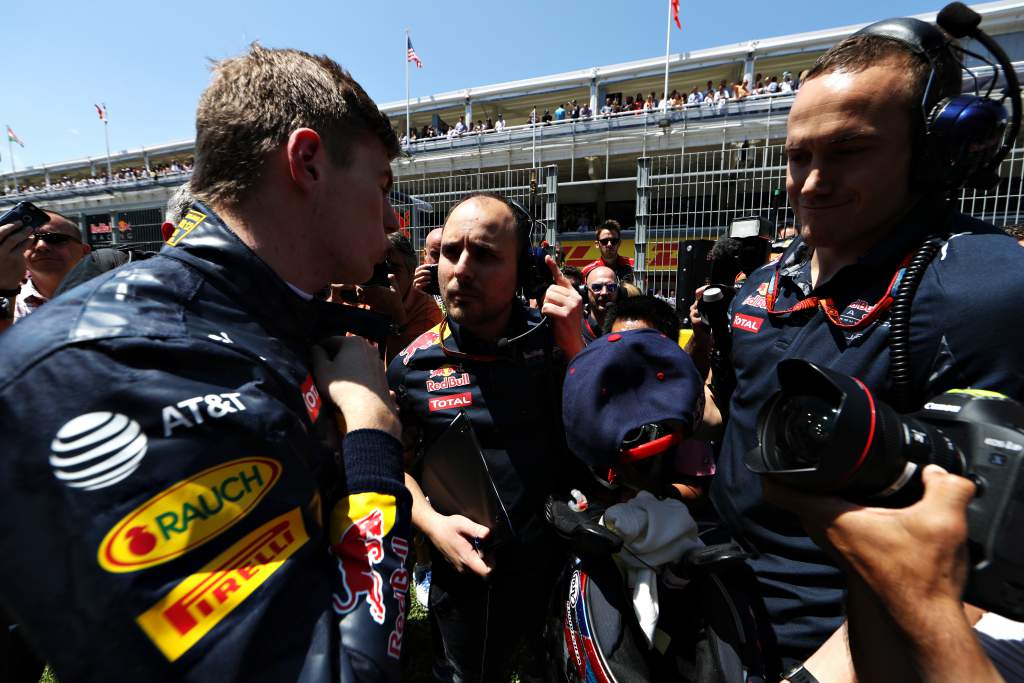 For all the factors that aligned to place Verstappen in the lead of that race, none would have been sufficient without his brilliance in acclimatising from the Toro Rosso to the Red Bull so quickly.
Despite the teams' shared ownership, this was not a season when their cars behaved identically, or a situation where Verstappen had already tested for the senior team.
Indeed at first Verstappen found the Red Bull's behaviour notably different – its very responsive front end catching him out in practice given he had been used to turning in earlier with the Toro Rosso and letting understeer build up to the corner. While that was manageable at Barcelona, it may have played a part in his practice crash at the next race in Monaco.
As early as first practice on Friday morning, Verstappen was just 0.169s off Ricciardo. By final practice, Verstappen was slightly faster. Though the qualifying gap was ultimately just over 0.3s in Ricciardo's favour, the Australian had made harder work of reaching Q3 than his team-mate – needing an extra precautionary run in Q2 and only having enough softs for one Q3 run as a result. They were just 1.5s apart when Ricciardo made his first pitstop from the lead.
It would be some time before Verstappen was able to perform as consistently as Ricciardo, but the raw skill that allowed him to get such speed out of the Red Bull within a handful of laps of first driving it set the tone for everything that has followed.
AND YES, THE MERCEDES COLLIDED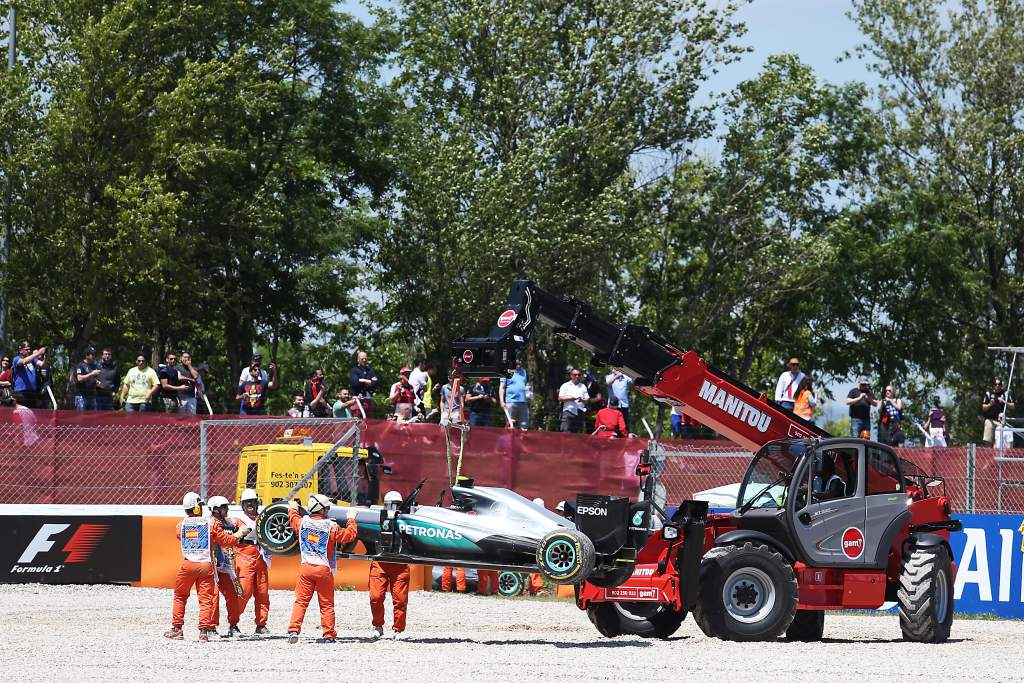 This remains the biggest reason why Verstappen won that day, despite all the other elements involved.
Mercedes had won every race in 2016 up to that point (all with Rosberg) and in qualifying Ricciardo and Verstappen had been 0.680s and 1.087s respectively off pole.
Verstappen's shock defeat of Ricciardo and the Ferraris would have been for a distant third place without Rosberg and Hamilton wiping each other out. Maybe Red Bull and Ferrari would have been less jumpy with Ricciardo and Vettel's strategies too had a win not been on offer. First for Verstappen could so easily have been a still impressive fifth.