"No art," says Kimi Raikkonen, interrupting The Race's first question. "As a driver, you don't need to think about what you're doing, because once you have to think about it, something is not right."
That might seem like classic Kimi Raikkonen, undermining the premise of a question to bat it away. But contrary to a reputation that is largely built on his curt responses in television interviews, when he is asked a wider question, he can be as engaged and insightful as any driver.
He is also a fascinating case study when it comes to understanding driving, regardless of whether he regards it as an art or not.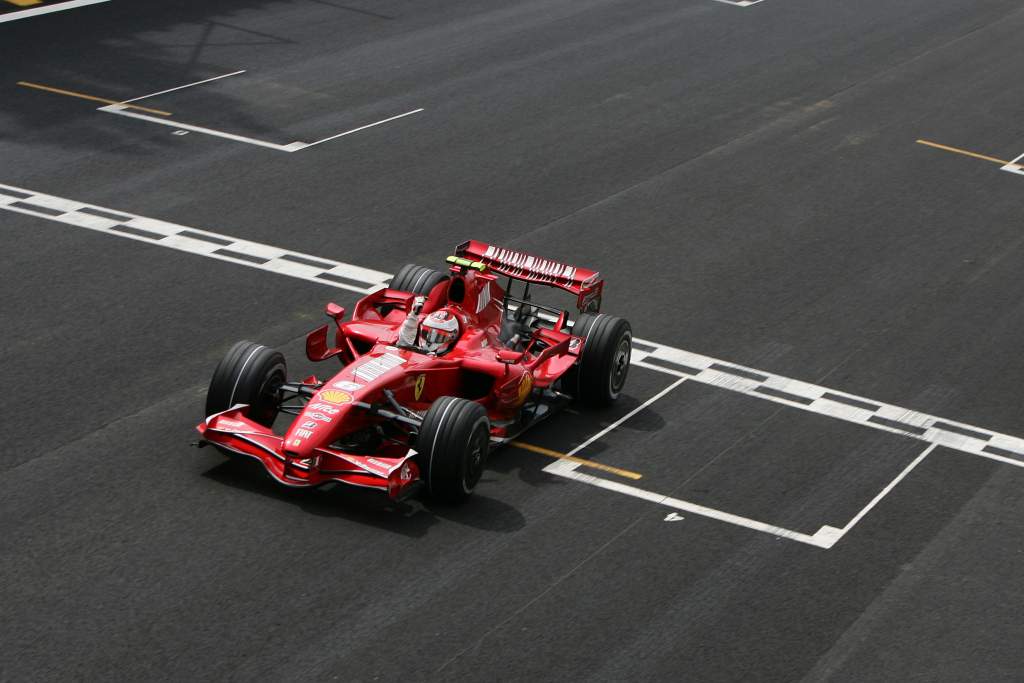 The 42-year-old retired from Formula 1 with a record 349 starts, 21 victories and the 2007 world championship on his CV. His two-part grand prix career was one of extraordinary contrasts, bookended by the flurry of excitement with his stellar performances for Sauber and a tame sign-off with the same team now under the Alfa Romeo name.
In between it was much the same, a blend of extraordinary heights as he combined periods when he was arguably the best driver in F1 with times when he was a solid but unspectacular performer. For someone with a reputation for being simple and straightforward, he's a complex and sometimes frustrating driver to understand.
"When I was doing rallying, I had to think about the notes and what I heard and I was getting very close to the point where it's out of my head," says Raikkonen of the importance of subconscious processing in driving, referencing his two-year stint in the World Rally Championship in 2010-11 during his F1 hiatus.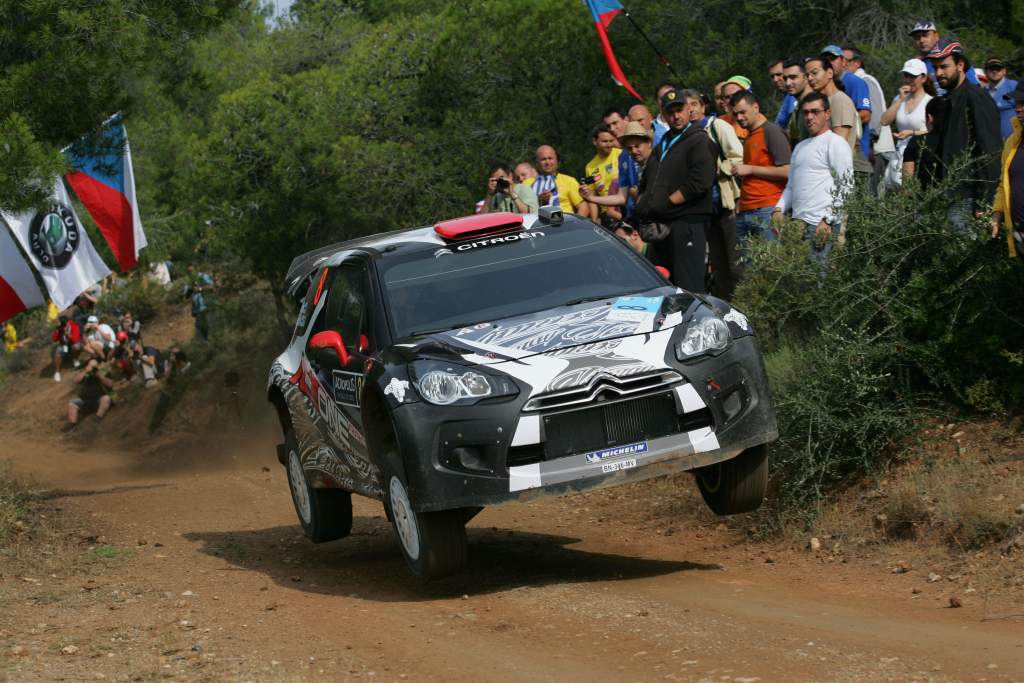 "You don't think what you hear, you automatically do it and that's correct, because once you have to think and react, it's all delayed.
"People ask where do you brake, but I can't tell you. It just comes, I guess it's a visual from the corner and experience – a lot of things together. But it's not like I'm looking at a point that once I cross that line I brake, because if you were like that you would always be a bit wrong."
He's absolutely right. In all sports, the fundamentals are deeply-encoded by early experience and only occasionally, if ever, interfered with – and then only be necessity. It's why some of the greatest sportspeople make poor coaches, because they have never had to deconstruct processes that they barely even noticed they learned. For an everyday comparison, imagine explaining the basic inputs required for the mechanism of breathing in a way that isn't simply 'you just do it'.
"It just happens," says Raikkonen. "It's true you can learn certain things, but it's automatic. It doesn't matter if you are in a go-kart or F1 because relatively the corners are also high-speed and it's the same thing.
"I'm sure when I started I was all over the place, but that's what you would expect. And then somehow [you learn]. I don't remember anyone telling me you have to drive like this or that."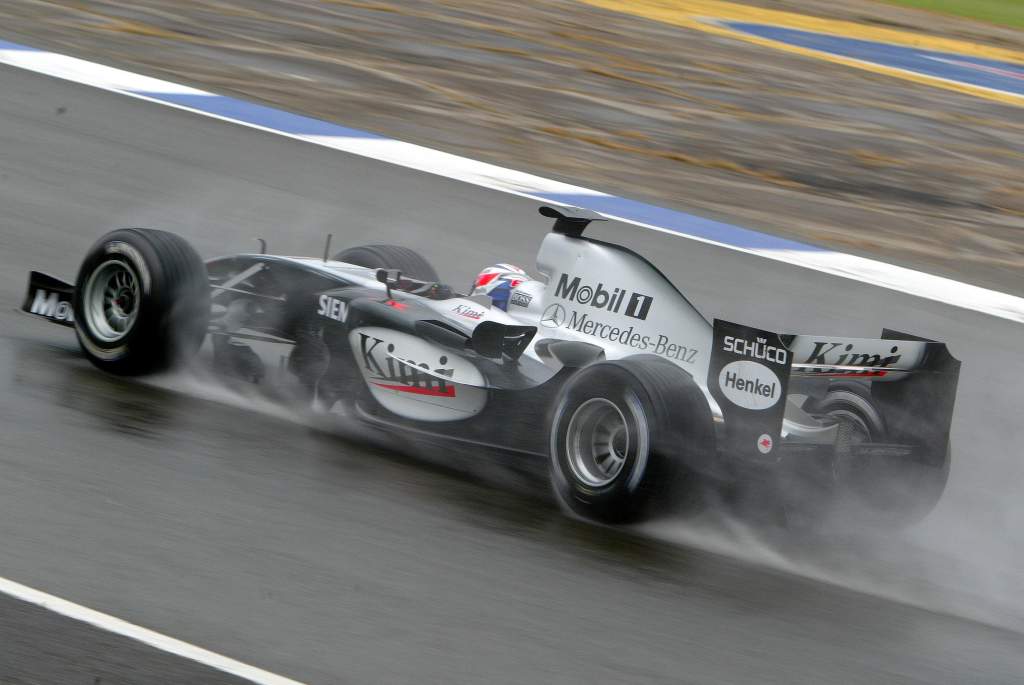 Such rapid learning can be a curse, as well as a blessing. Raikkonen's career trajectory is unusual in that he was at his most effective during the early years, in particular during his spell with McLaren from 2002-2006. While he won the world championship in 2007 with Ferrari, even then there were signs the same razor-sharp edge wasn't there.
It was in this phase of his career, with the move to Ferrari, that there were hints that perhaps adaptability wasn't a strength. Although, at the same time, there were also clear indications that his voice wasn't strong enough in terms of pushing the development direction he wanted.
While he was still operating at a high level, the peaks of that McLaren era – during which he could have won at least one more world championship but for reliability problems – did become increasingly elusive as his career progressed.
Put it to Kimi that the mid-2000s were his peak in terms of performance and it elicits an equivocal answer.
"I don't know if I was any better than I was, let's say, when I was at Lotus [in 2012-13]," he says.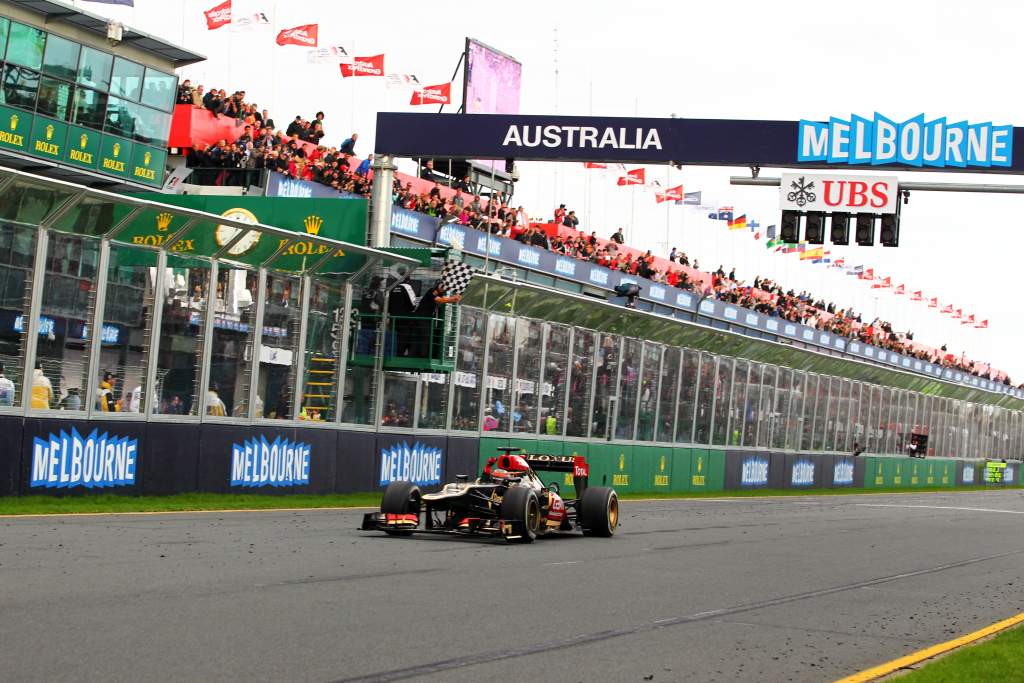 "But it's what suits you and doesn't suit you and the tyres play a massive part in it. Obviously, when we had the Michelin and Bridgestone tyres, we were doing some test days that were 20 sets of tyres.
"It's a completely different story these days in F1 to those when you would choose as a team this construction and compound, with the other team taking a completely different approach. It's using it as a tool to get everything together.
"Then, at Lotus I thought I was driving well but it's impossible to say that you driving a bit better here or here. But it's about the whole package so I don't know.
"I'm sure I was driving better when I was younger – but not maybe too young – than I am now. I still race well, but I'm sure I was better at qualifying then than I was now, but I would expect that."
That point is indisputable. In his final season, Raikkonen's qualifying performances were poor but generally his race drives were stronger – even though there were a few big errors, such as hitting team-mate Antonio Giovinazzi in Portugal and bafflingly driving into Sebastian Vettel on the last lap of the Austrian Grand Prix. But there's no question he ended his career as a vastly diminished force, which is no crime for a 42-year-old.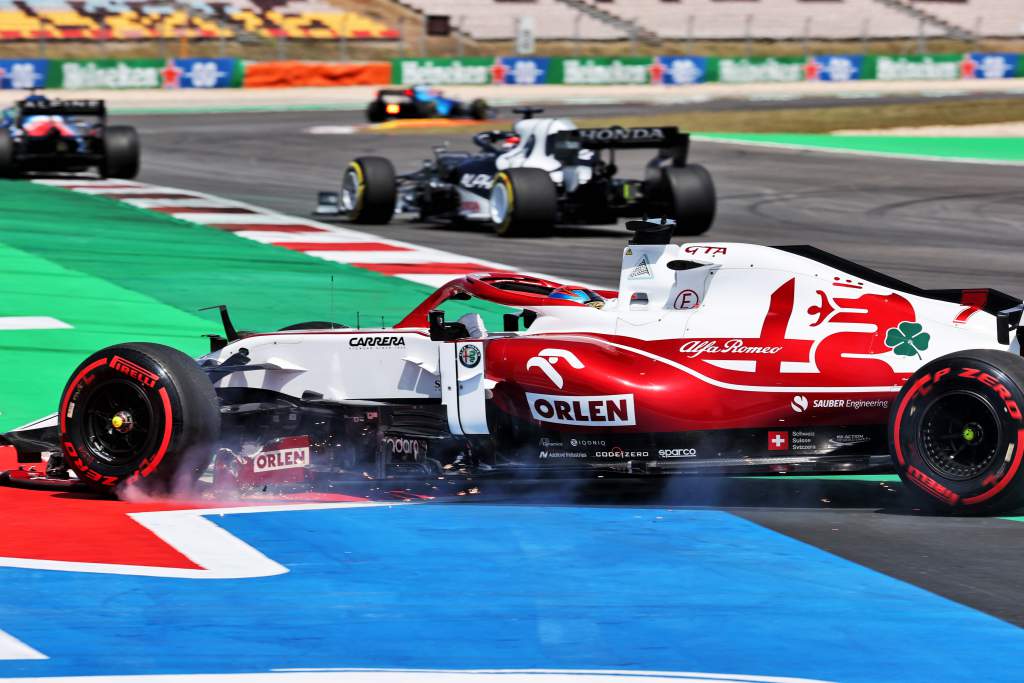 The end of the tyre-war era is something that has clearly had a profound impact on Raikkonen's career. F1 was effectively a spec-tyre formula from 2007 following Michelin's withdrawal, and it was the move from McLaren to Bridgestone-shod Ferrari that year, running tyre-war era tyres developed in the Michael Schumacher era that became the standard rubber, that marked a shift in how he operated as a driver.
Perhaps 2008 is the most powerful example of this. That season, Raikkonen was lacklustre overall and it was Felipe Massa who fought for the title for Ferrari. Yet at times, Raikkonen could be stunningly quick.
This was partly the consequence of tyres with an inherent understeer balance, as often you would see Raikkonen banging in fastest laps after the first stint in races, having run the tyres long enough for the rear degradation to kick in and balance up the car once he was in clean air on track.
He bagged fastest lap 10 times that season, but only won twice. He wasn't a slower driver, but one less consistently able to deploy speed that had once seemed relentless.
Ask him about that season and he zeroes in on how much more he enjoys the challenge of racing over and above a qualifying lap. That underlines the extent to which even when he was the fastest driver in the world, his real strength was deploying that pace in race stints.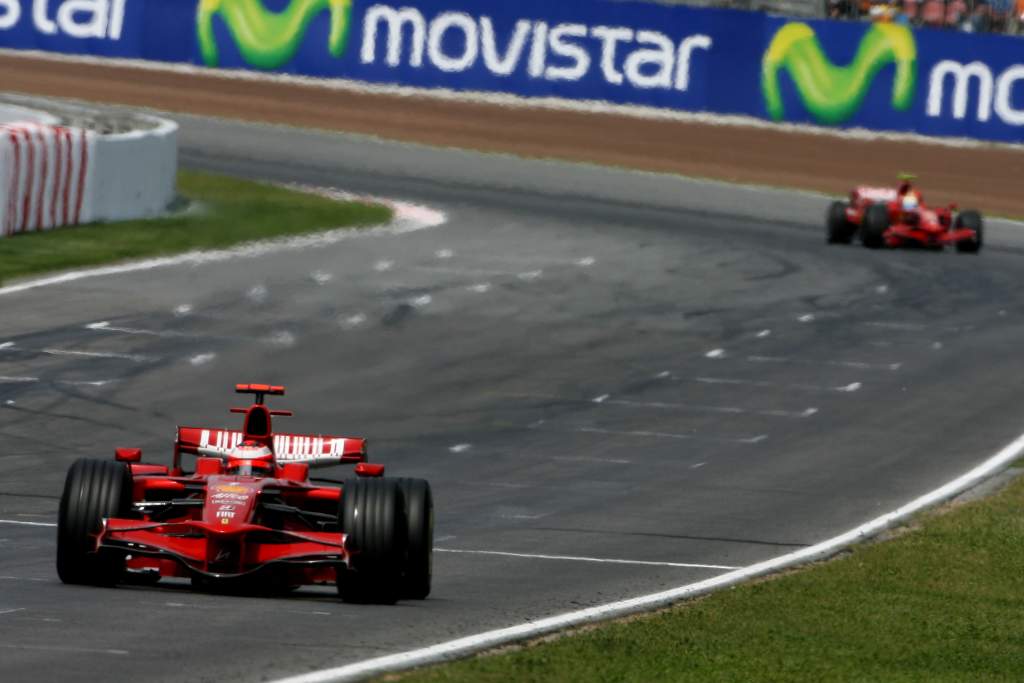 "I've always been good in a race, looking after the tyres and going fast," says Raikkonen. "I would never say that I am a big fan of qualifying. I've qualified well and there's some really good laps at some point, but I've never felt it's something I really enjoy. It's nice when you're light and you push, but I prefer the race. That's what we're here for and I always been quite good in the race situation.
"The tyres make an awful lot of difference and sometimes you get it right, sometimes wrong, especially when you're pushing like in qualifying when you are always more on the limit. But then if that last little part is not there and somehow it is more sensitive [it's difficult].
"I am more sensitive if I don't have the front [end] where I want and it's so easy to hesitate a bit and you don't get the car turning or you cannot attack in the same way. Then you have to start giving away a bit here and there and then everything turns to s***."
"In general in F1, if the braking is not good, if you don't brake where you want or how you want and attack the corner in the right way, everything that happens after that braking is influenced. If that's not correct then the whole corner can turn to s*** completely.
"When you are in qualifying and on the limit, there's more of that and if you are too sensitive, you pay a bigger price. But then, in the race, it's not the same because you are never on that limit. You always have the fuel and you have to save the tyres or something. It's always a bit different."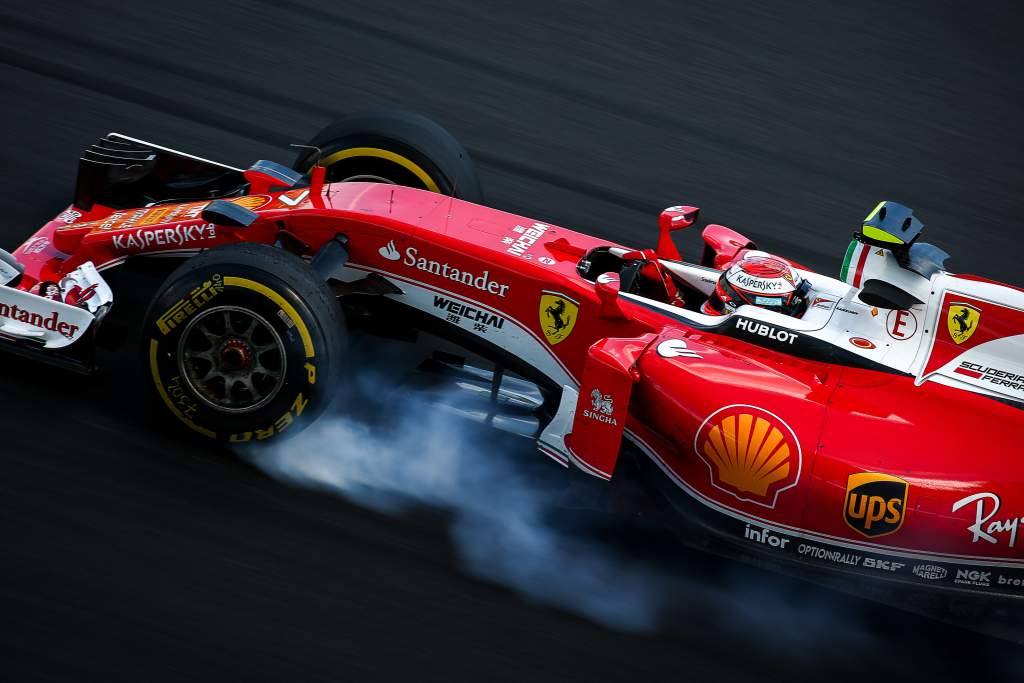 This is consistent with the trend we've seen from Raikkonen for a long time. It stood out during his second stint at Ferrari from 2014-2018, during which he managed only one win. There were myriad times when his pace looked good in practice, but little errors here and there on qualifying laps meant he seeped time and would be several tenths off in the final reckoning.
That was enough to make him very much a number two driver whose great strength was, after a terrible '14 season at least, producing consistent and solid point-scoring rather than the extraordinary. While Ferrari did at times favour Vettel over him, that was an effect – not the cause – of him being the team's second-best driver.
That is what is so contradictory about Raikkonen. In the second half of his F1 career he was the same driver that was operating at a sky-high level in the mid-2000s, but there were only occasional glimpses of this. Even during the Lotus years, which were impressive, he probably should have won several more races and, by the end, the team's own performance evaluation put him at several tenths slower than team-mate Romain Grosjean.
After that, Raikkonen found the tyres becoming less to his liking, which combined with the ever-changing, heavier and lazier cars moved further and further away from giving him the front-end feel he craves, and that he had previously made McLaren spend huge amounts of time perfecting through steering and suspension design. As Raikkonen stresses, it wasn't just tyre but the whole formula that changed.
"I'm not sure if we put these cars now with how heavy they are on those kinds of tyres, the end result would be the same," he says. "It's easier to think that they were amazing – and yes, they were, but remember the cars were probably 300kg lighter.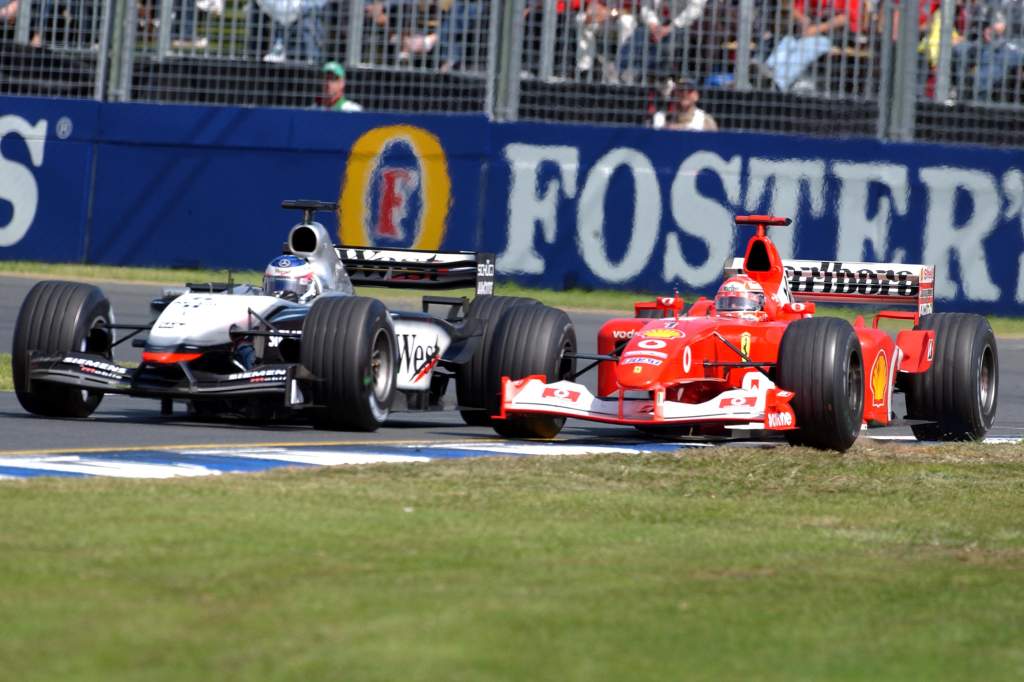 "It was different [in the mid-2000s]. I don't know if we enjoyed it more but, honestly, the racing was slightly different. There wasn't DRS or anything, but we could still overtake at least at some tracks. It's always been difficult and some tracks are generally better for racing than others.
"But did I enjoy it more? Maybe just more because we had refuelling. That's what is the big difference because now we are so heavy at the beginning of the race and the further we go, the faster we get. That's the biggest difference as then every lap you tried to go 100%. Now it's fuel or tyres or whatever, plus the cars are heavier.
"But I couldn't tell you that racing is worse now than it was. It's just different."
One area where Raikkonen doesn't appear to have moved with the times technique-wise is his use of kerbs. He stands out as conservative on this front, particularly in qualifying. While he argues that how much you abuse the kerbs is car-dependent, which is a correct, but it's team-mate Giovinazzi had an advantage on this score.
Perhaps Raikkonen does have certain artistic standards when it comes to the way the kerbs should be used, or perhaps it's just because, as he accepts, it's easy for things to go wrong if you unsettle the car that bit too much.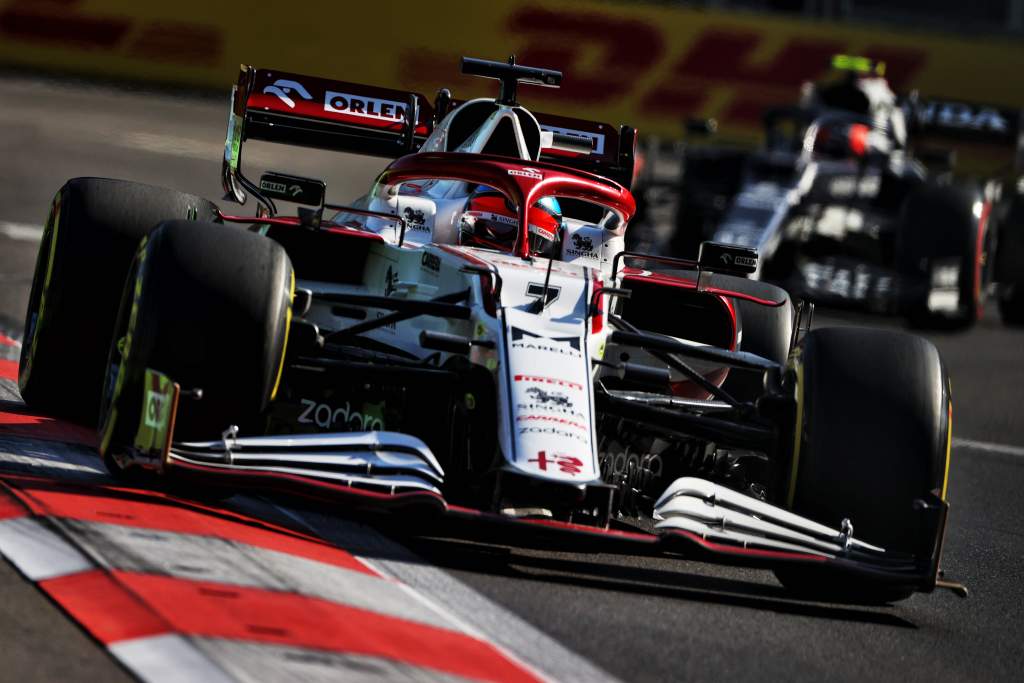 Raikkonen has a very clear idea of how to go about things and that has occasionally caused difficulties. While he's generally well-liked by those who work with him, there are exceptions who feel he should be more intensely-focused and forceful. There's a take-it-or-leave it quality to Raikkonen that is in some circumstances admirable and others extremely frustrating.
The latter applies to covering his career as a journalist. After all, he's a driver with a huge amount of ability, capable of being incredibly fast and who has done great things in F1. Just look back at the 2005 Japanese Grand Prix and one of the most scintillating victories in grand prix history for proof of that.
But he has also appeared to have shortcomings in terms of adaptability and work-rate compared to some of his contemporaries. The evidence is overwhelming that he is not the most diligent driver off track, although that shouldn't be taken to mean he doesn't do anything as even the most capable driver would sink were they to do so. What's more, as Raikkonen points out, there are some drivers who conspicuously want to be seen as the last to leave the track, even if they are achieving little while there.
But this has made Raikkonen a legitimate focus for criticism, including from myself, simply because he doesn't appear to be doing everything he can to extract the most from himself. At times, he simply seems to be going through the motions.
But that's looking at time from a purely sporting perspective. Consider Raikkonen through a more personal prism and it's astonishing what he has done. He's been more successful than most in F1 – one of only 34 drivers ever to be crowned world champion – yet done that apparently without the maximum effort and has enjoyed it along the way.
Even during his difficult final two seasons with uncompetitive Alfa Romeo, the pure enjoyment he got from being behind the wheel of a grand prix car was very obvious, if you could peer through the 'couldn't care less' air with which he would dismiss races if they didn't yield a result.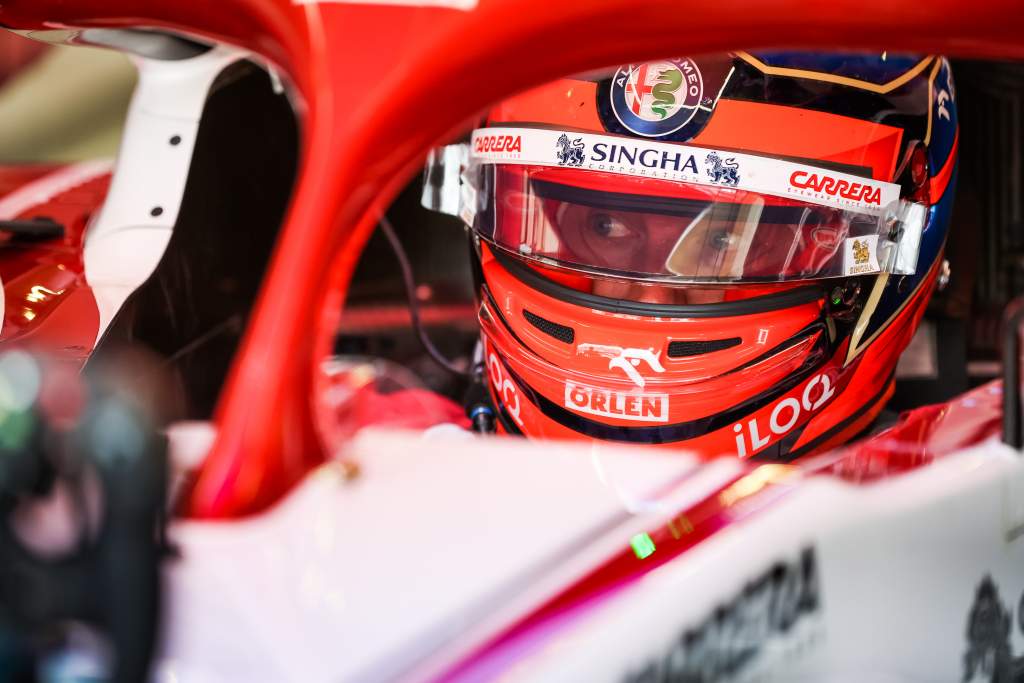 For some drivers, no amount of success is enough yet Raikkonen appeared to have struck a wonderful balance between his life on- and off-track. What's more, he's been able to move through those phases of his life without the stunted growth that can occur in the infantilising environment that can engulf some professional sportspeople as he's embraced family life. That's an admirable achievement that many fall short of.
"I've always had a good balance," says Raikkonen. "I've always looked at it as life is more important for me. F1 takes a lot of time for everybody, it doesn't matter if you're a driver or anything in F1, you travel a lot. But I never looked at it that's the most important thing, even if it takes the most time.
"I always felt that there is so much more to life than F1. The good or bad of it didn't really change my look of life. Everyone is happy when you do well, but you go home and it doesn't change your life in a way. That's how I always looked at it.
"Maybe that's why I'm a bit different than some people, I don't know. Everybody has their different way."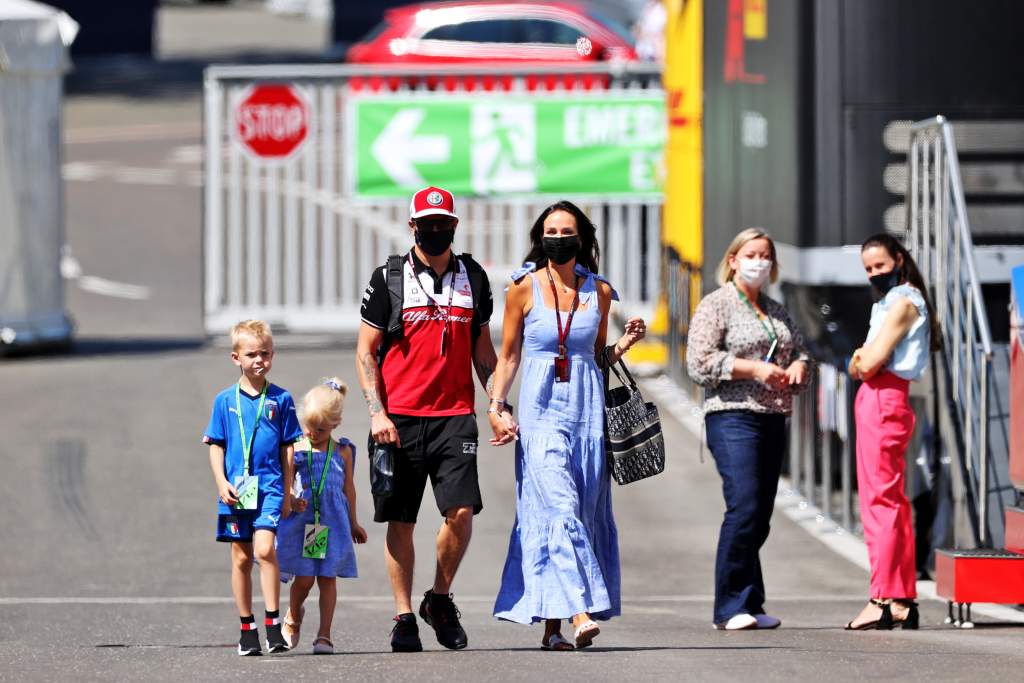 Setting aside the fact that achieving such an enviable work/life balance is a rare thing, the obvious follow-up question is whether Raikkonen could have won more had he weighed up his priorities differently. The feeling is that he could have done, but for Raikkonen that's not the point – and he's all the better for it.
"Yeah, but then that's how it went," he says of the possible unconquered championships. "First of all, I wouldn't change a thing because then everything else would change and life would probably be different. I cannot complain 'I should have won this or that, more races or more championships' because, in the end, come next year, do I really care if I have one or five or whatever? It doesn't make my life any different.
"I'm happy that I won, especially with Ferrari. But in a few years' time, it doesn't really matter."
That's the definition of having perspective, which is exactly what I say to Raikkonen in response. And that perspective is different for the wider world than for the individual. What Raikkonen has managed to achieve is tremendous success and, seemingly, a life away from the track that works for him.
And while the rest of us will endlessly debate his place in F1's pantheon of greats, the minutiae of his career, the decisions, the great races, the mistakes, Raikkonen's life will go on as it has always done. That's worth any number of world championships, especially when you consider the fates of some sporting greats who have not had such success away from the arena.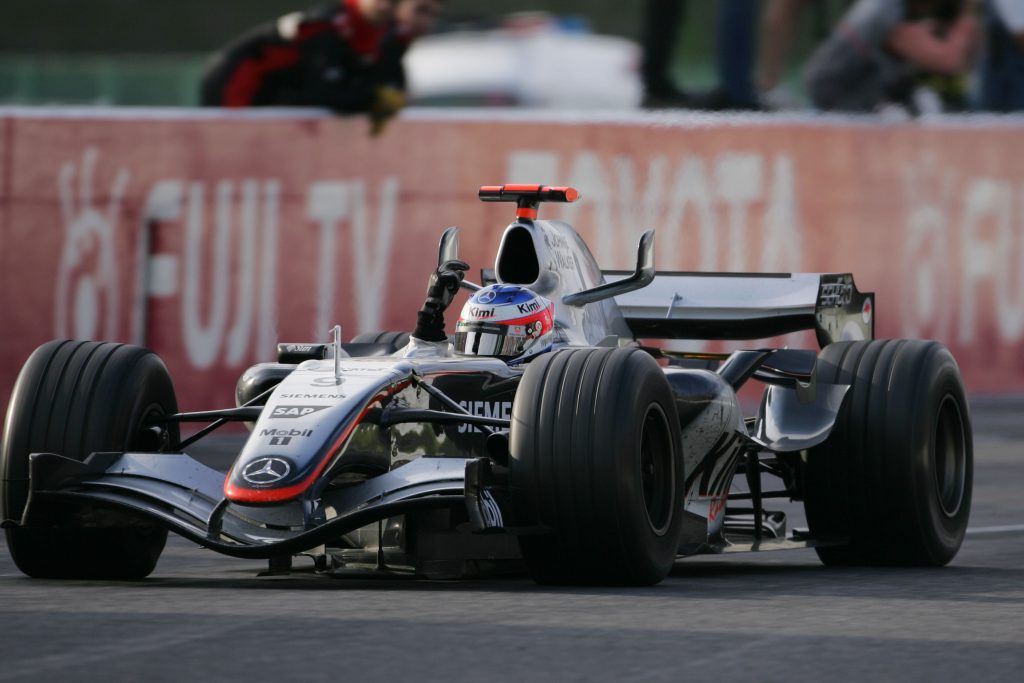 But it will be Raikkonen in silver McLaren-Mercedes doing the seemingly impossible that comes to mind as the best of him. Perhaps that's at the heart of why he could be such an infuriating driver to cover professionally over the past dozen or so years, with such mighty performances becoming elusive.
As for Raikkonen himself, he takes a more broad view of it that reveals exactly why he has carried on in F1 for so long. And, perhaps, why now is the right time to stop.
"We always talk about that mid-2000s as so crazy and good times," says Raikkonen. "But if I drive the 2005 McLaren tomorrow compared to this car, I would probably think what a s***box the 2005 is! The mind still thinks it's the greatest thing, but I'm pretty sure today's cars are much nicer to drive. Yes, they feel different because the old ones were much smaller.
"It would have been nice in the 1960s or something. It would be different, the whole world was different. But I'm happy with where I was and I wouldn't change it either way. I'm happy I started when I did and not these days.
"I've seen a lot of difference in that time."
One side of Raikkonen is the extraordinary driver who achieved so much and was, at one stage, the best in F1 despite the unignorable feeling that he had the capacity to do even more. The other is an individual who was plunged into F1 at a young age and climbed back out two decades later having enjoyed the experience, done things his own way, conquered the world and struck a seemingly impossible balance between sporting success and his personal life.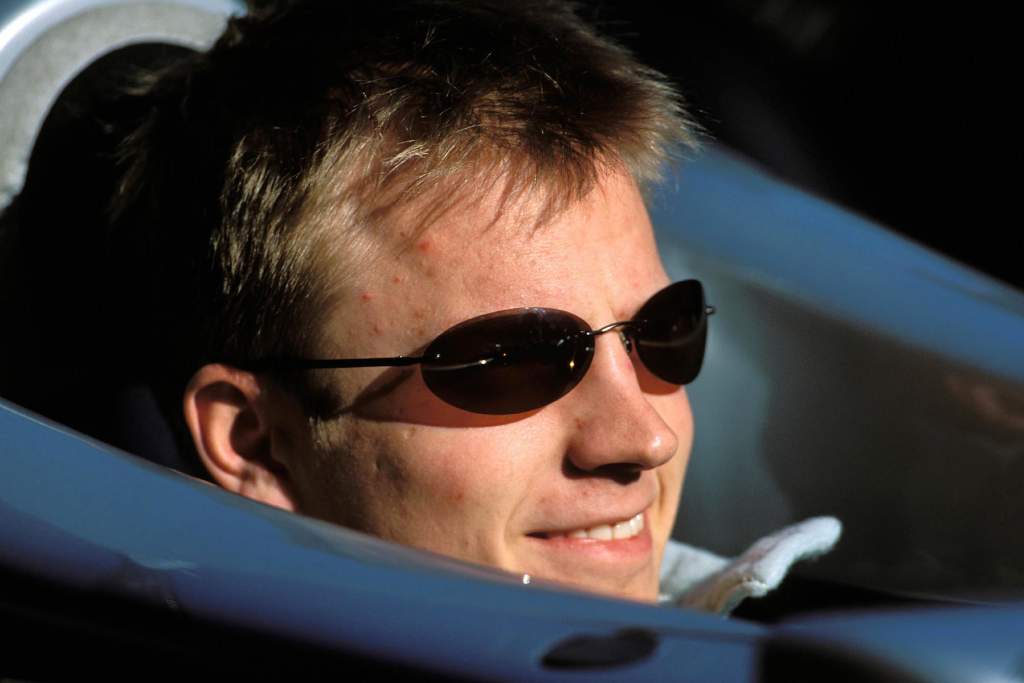 From the perspective of the sports journalist, that first aspect is what matters. But on a personal level, you can't help but feel it's the second that's most laudable.
Kimi Raikkonen the driver will be discussed and debated for as long as grand prix racing matters. But the man himself has gone into retirement having won bigger than any number of victories and world championships could reflect. And you can't help but applaud that.