Daniel Ricciardo says he was not aware that McLaren had completed an agreement with Oscar Piastri one week before Ricciardo publicly declared his intent to remain with the Formula 1 team in 2023.
The Contract Recognition Board ruling that determined it is McLaren that has the right to give Piastri his F1 debut next year revealed Piastri had signed a two-year deal with McLaren on July 4 earlier this year.
That was one week prior to Ricciardo publicly insisting on his social media that he was "committed to McLaren until the end of next year".
But lengthy discussions led to an announcement at Spa that Ricciardo and McLaren would part ways at the end of the 2022 season.
At the Dutch GP, following the CRB's ruling, Ricciardo revealed that he was unaware McLaren had already signed Piastri at the start of July.
"To be honest, on the [July 4] date, that's the first I've heard," Ricciardo told Sky Sports F1.
"I'm not aware of the timelines and this and that, and what the team's discussing.
"To be honest, already before that date, for months, we were already discussing – not my future – but where we could improve to try to have a better future with the team.
"So, I'm aware there were going to be talks ongoing.
"What the team does [talking with] Oscar, that's also not my business in terms of what day they spoke or this or that.
"If that's the case, so be it, it's not really my decision to make."
The first official statement from McLaren that it had signed Piastri for 2023 and beyond came only after the CRB's ruling on Friday.
McLaren team boss Andreas Seidl was asked about the July 4 date, and he insisted that it had an "open conversation" with Ricciardo throughout the whole process.
"I won't go into any details of the conversations I'm having with Daniel," Seidl told Sky.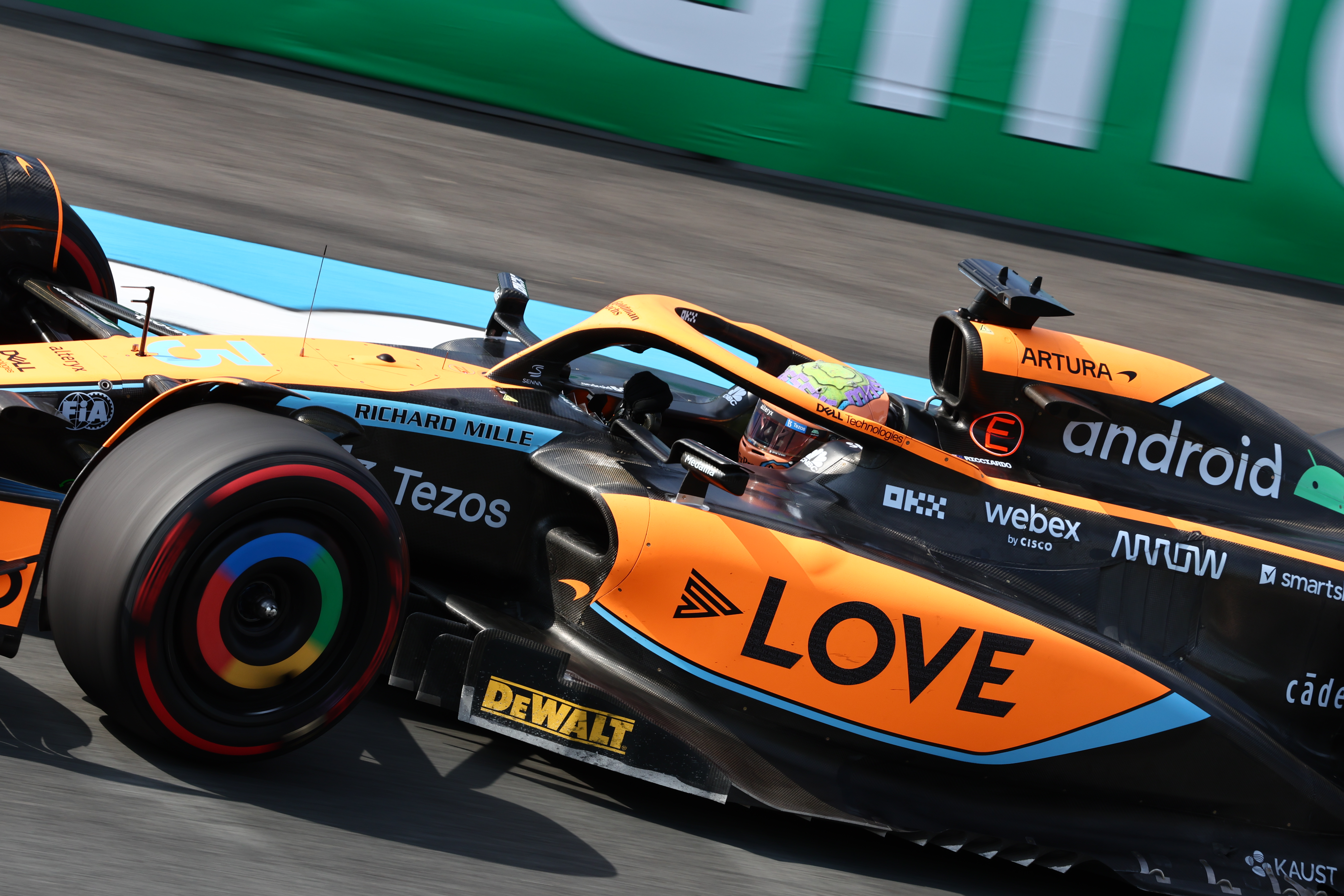 "But throughout the last month, as we have said, also last week, we always had an open and transparent dialogue with Daniel, of where we both stand in our partnership and that was important for me. And that was good."
Seidl added that he had not "recognised any difference" in Ricciardo since his exit from the team was announced and that the eight-time grand prix winner remained "fully focused on the task" at McLaren.