The year 2022 was a tumultuous season for Alex Palou. It started as an IndyCar title defence, unravelled under a lawsuit brought about by his own team and finished with him making his Formula 1 weekend debut for McLaren (even though McLaren had lost out in the saga around that lawsuit).
No matter how many times you write that, it never becomes believable. Did any of that really happen?
The man himself confirms that yes, it really did, as he joins The Race to talk exclusively and at length about his 2022 rollercoaster and what comes next.
There was a good two-month period where pretty much anything could have happened in Palou's future. The end result – for now – is one that few would have predicted: he stays with Ganassi in IndyCar in 2023 but also becomes a McLaren F1 reserve.
It's actually the perfect storm for Palou who says he has got everything he wanted going into this year. One key detail he confirms to The Race is that he doesn't anticipate fully taking up that McLaren F1 reserve role until after his Ganassi IndyCar season finishes – there are still another eight F1 grands prix on the calendar after the IndyCar finale on September 10.
The way this split duty has worked out is part of the reason Palou was keen to take on this role. A full-season reserve role would have entailed painstakingly long days and nights in the sim, travelling to the race weekends and being on standby without being guaranteed a race drive at any point.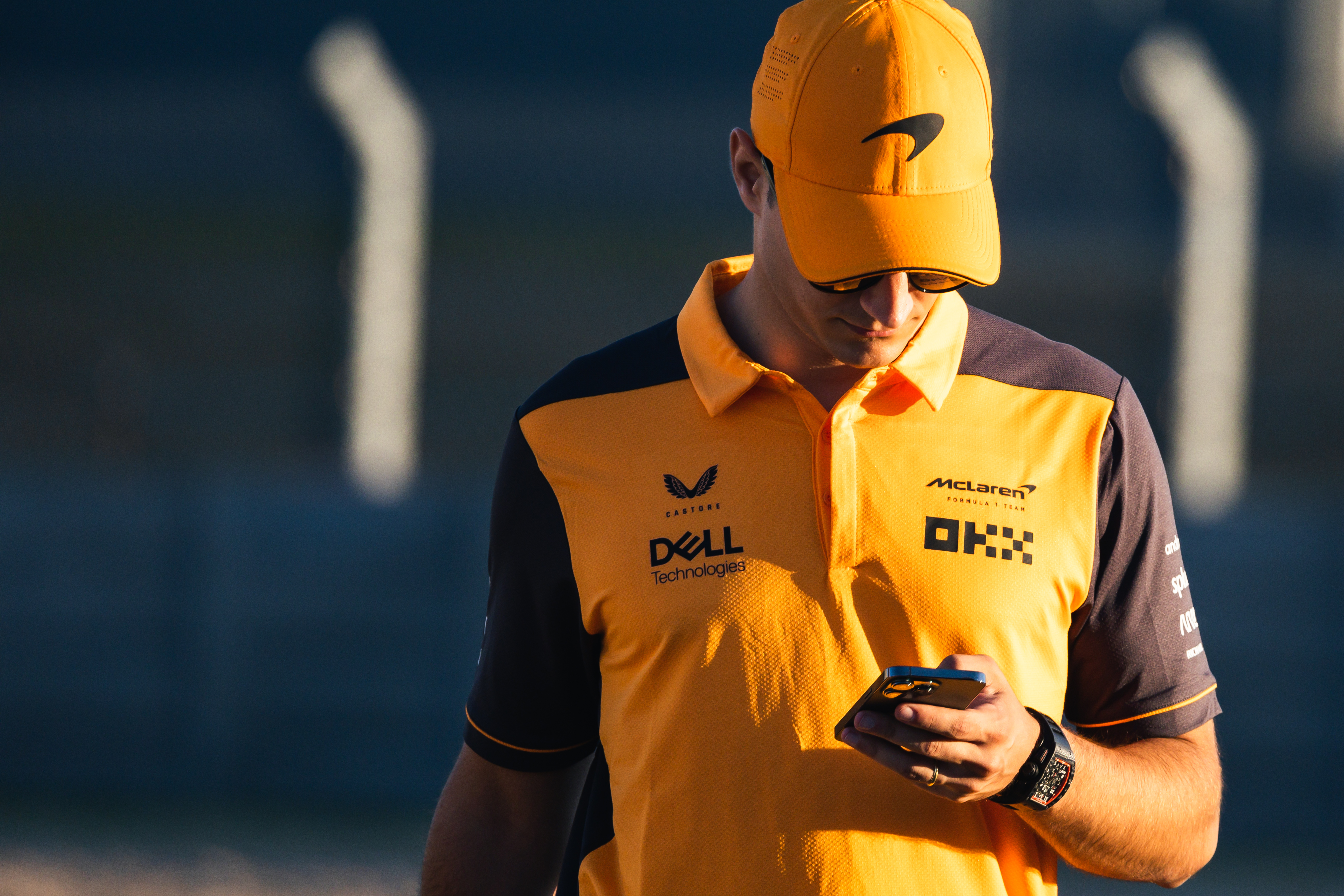 "Both Chip and McLaren were able to give me everything I wanted and the perfect scenario for me," Palou tells The Race, having recently begun work back at the Chip Ganassi shop on a regular basis for the first time since his future was hashed out in mid-September.
"And the perfect scenario for me is to race an IndyCar with one of the best teams, try and get the championship again, and then once that's done, be part of a Formula 1 team, because I've been learning quite a lot with the car, but also outside the car.
"When I went to COTA [to drive for McLaren in United States Grand Prix Friday practice], even during the weekend, I was learning quite a lot of stuff, listening to the engineers, to the drivers.
"So I'm able to learn a lot of stuff, hopefully able to test some other days, maybe not, but just being part of a big team, a different series.
"You always learn stuff as a driver, as a person, analysing or just driving techniques. So it's always good.
"It's an opportunity that maybe I only have in 2023 and not in 2024. So I need to take it. I need to take it, I need to learn as much as possible, because maybe some stuff that I learned can help me win the next IndyCar championship.
"I guess it would be different if it was one or the other. But they both were able to accommodate what I wanted.
"I've been lucky."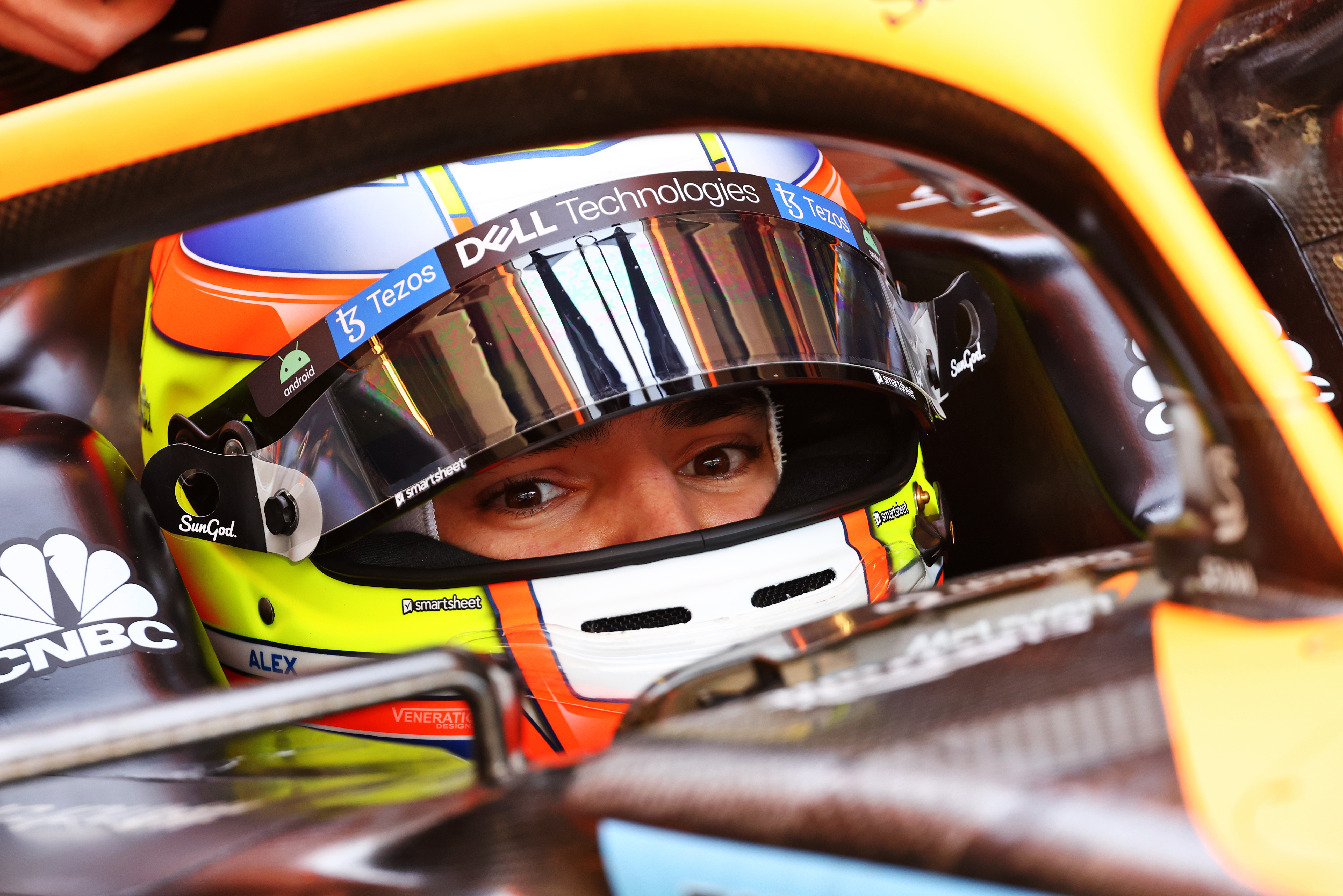 The Race suggests that's a really interesting scenario that most drivers don't get the opportunity to do in a reserve role: essentially compartmentalising his 2023 into fighting for another IndyCar championship with Ganassi and then focusing fully on McLaren F1 duties. Most people doing the reserve job have to dip in and out, fitting the role around a sustained championship drive elsewhere rather than this sort of 'one then the other' approach.
"Yeah and that's the good thing about it," he adds.
"I'll be 200% focused on trying to get the second championship.
"Once that's done, instead of focusing on the off-season I will be focused on the second season, let's say, or the different season with the same mindset of learning and trying to improve for the future.
"Because, I only spent one race weekend with the team, official race weekend, and I was able to get a lot of stuff for myself. And that's super important because you carry that for all your years, not only for like the next race or one year, it's for your future."
It's a spectacular career turnaround for a driver who has been through so much uncertainty over the last few months.
There has been speculation that Palou was already nailed on for the F1 reserve driver role in September when his future was settled outside of court with Ganassi and McLaren. But at least from his side, he says that wasn't the case and that his work in Barcelona and Red Bull Ring tests in the 2021 McLaren F1 car alongside Pato O'Ward was key.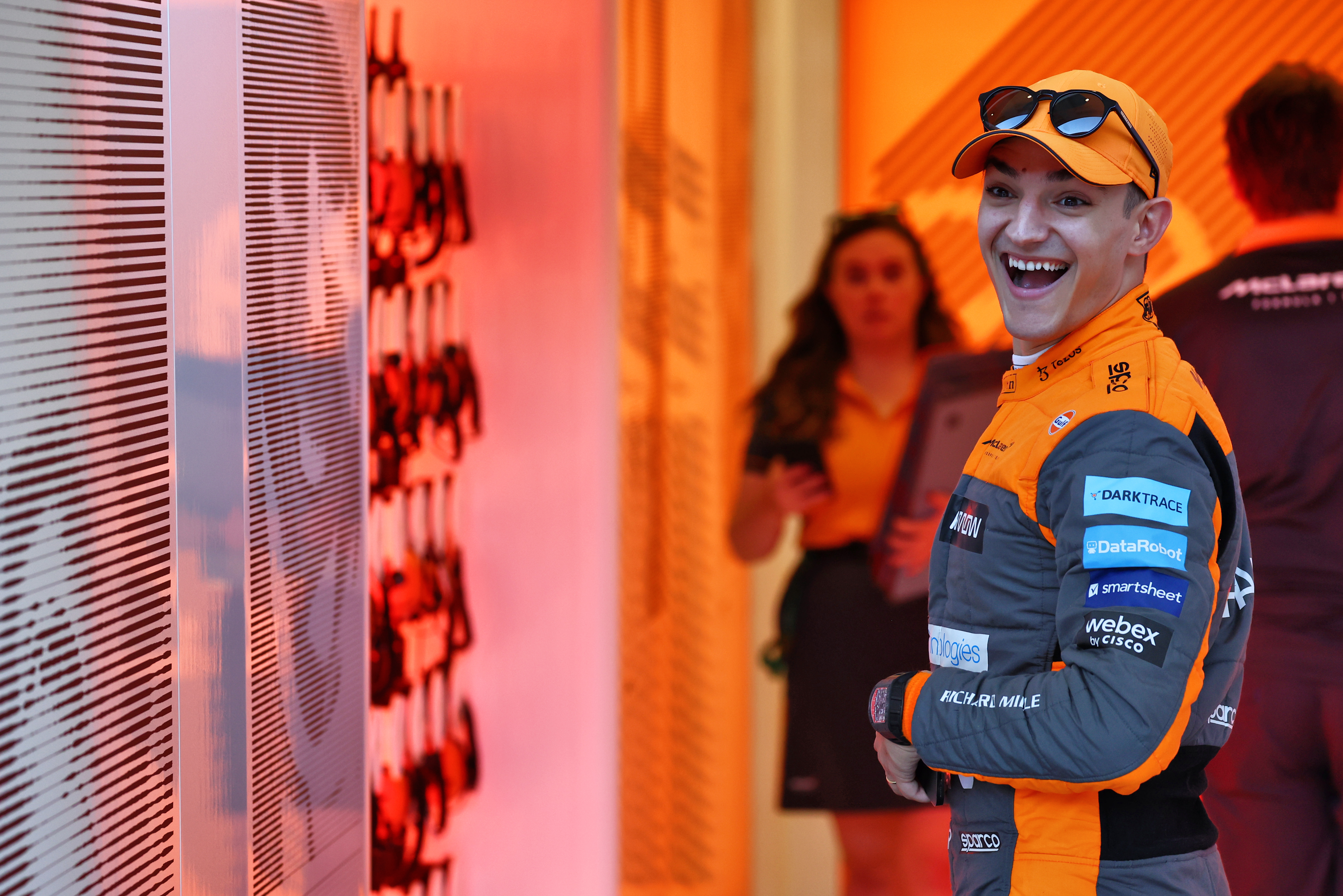 His answer to a question aiming to clarify whether the reserve role was predetermined reveals plenty about where Palou thinks he stands for the future.
"I mean, you know everything is possible," he says, before a pause.
"No, I still had to [impress to get the role], I didn't even know if we were going to get a full FP1.
"We had to show that in the 2021 car, and then show that we were ready for a reserve-driver role during the practice one.
"And the first idea was just to do one day of testing in Barcelona, and suddenly, we're doing another day of testing at the Red Bull Ring.
"So yeah, everything came by steps. And everything went well, we achieved everything we wanted."
For some drivers, the pressure leading up to that FP1 would have been unbearable, having just gone through the lawsuit situation and then going into two days of testing where you are sharing the car with one of IndyCar's most exciting drivers in O'Ward.
That Austin FP1 run also made Palou the first IndyCar champion to get a chance in motorsport's top echelon since Sebastien Bourdais went straight from his final Champ Car title in 2007 to a Toro Rosso F1 seat.
That meant so many eyes were ready to judge Palou's performance and praise/condemn the IndyCar field along with it.
That's before you consider Lando Norris might be one of the toughest people in F1 to go up against in his own team – he convincingly dealt with Daniel Ricciardo and it felt like he had matched Carlos Sainz before the Spaniard went to Ferrari – and that's what Palou had to do.
The fact he got within three tenths of a second of Norris on the fastest comparable tyre run shows just how well Palou did.
For someone who had written off an F1 future back in his junior single-seater days as he instead tried to establish himself merely as a professional, paid driver, it's a quite remarkable turnaround that's happened via racing in Japan and America.
"A lot of people told me like, 'Hey, man, I don't know how you delivered on such high pressure'," adds Palou, reflecting on whether he'd allowed the success of his FP1 run to sink in.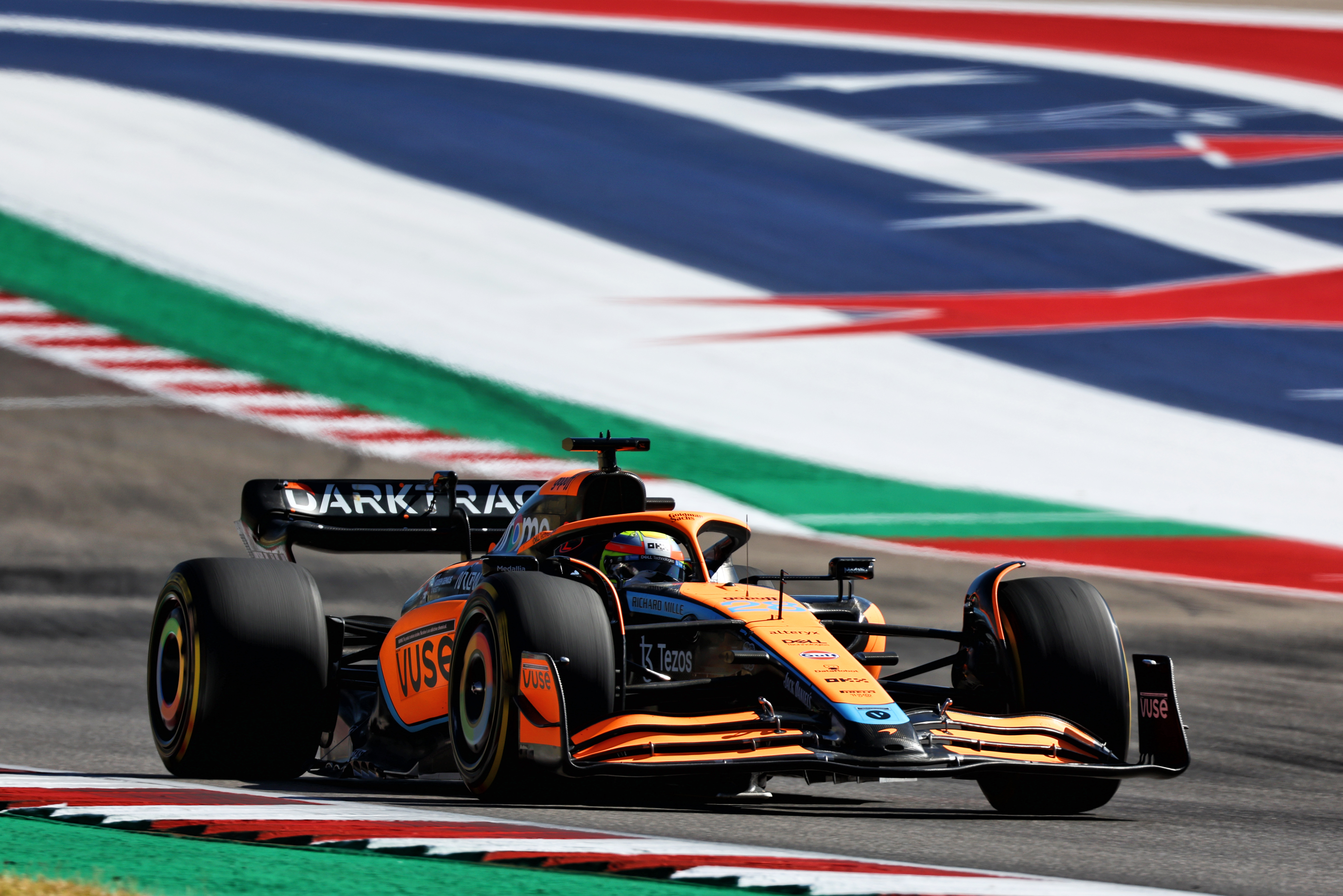 "And I was like, 'Man, I had some pressure but I loved it'.
"It was not a bad pressure of like, 'Oh my God, what if I don't do well?', it was like, 'Oh my God, I have these opportunities. Let's crush it'.
"I felt ready, I felt like all of my career prepared me for that. We just finished the IndyCar season, I was like, on a hype. We won the last race. I was able to test the old [F1] car and we were testing in the US which is my home now. So it was like, perfect scenario, let's go.
"And I just wanted to enjoy that hour. Because, I don't know, maybe that's my last hour [in an F1 car]. It could be, or maybe it's just the beginning.
"So whatever happens, it was a great opportunity.
"I think about how far we've come every day to be honest, it's not only that moment [the FP1] for me.
"Being part of IndyCar and part of Chip Ganassi Racing, it's just amazing. So yeah, I think about it every day. Super happy.
"I cannot wait now that without having any bad things around my head or around me, I can just focus on winning and hopefully we can repeat Laguna [the IndyCar season finale that he dominated] 17 times next year, which I know it's not possible in IndyCar.
"But who knows?"
Palou winning 17 out of 17 2023 IndyCar races might actually be a more believable narrative than him being sued by his own team while still racing for it, in my opinion. But here we are.
It's horrible to already be thinking about 2024 given Palou has – what feels like at least – come out of a very awkward situation unscathed with almost everything he was trying to get before.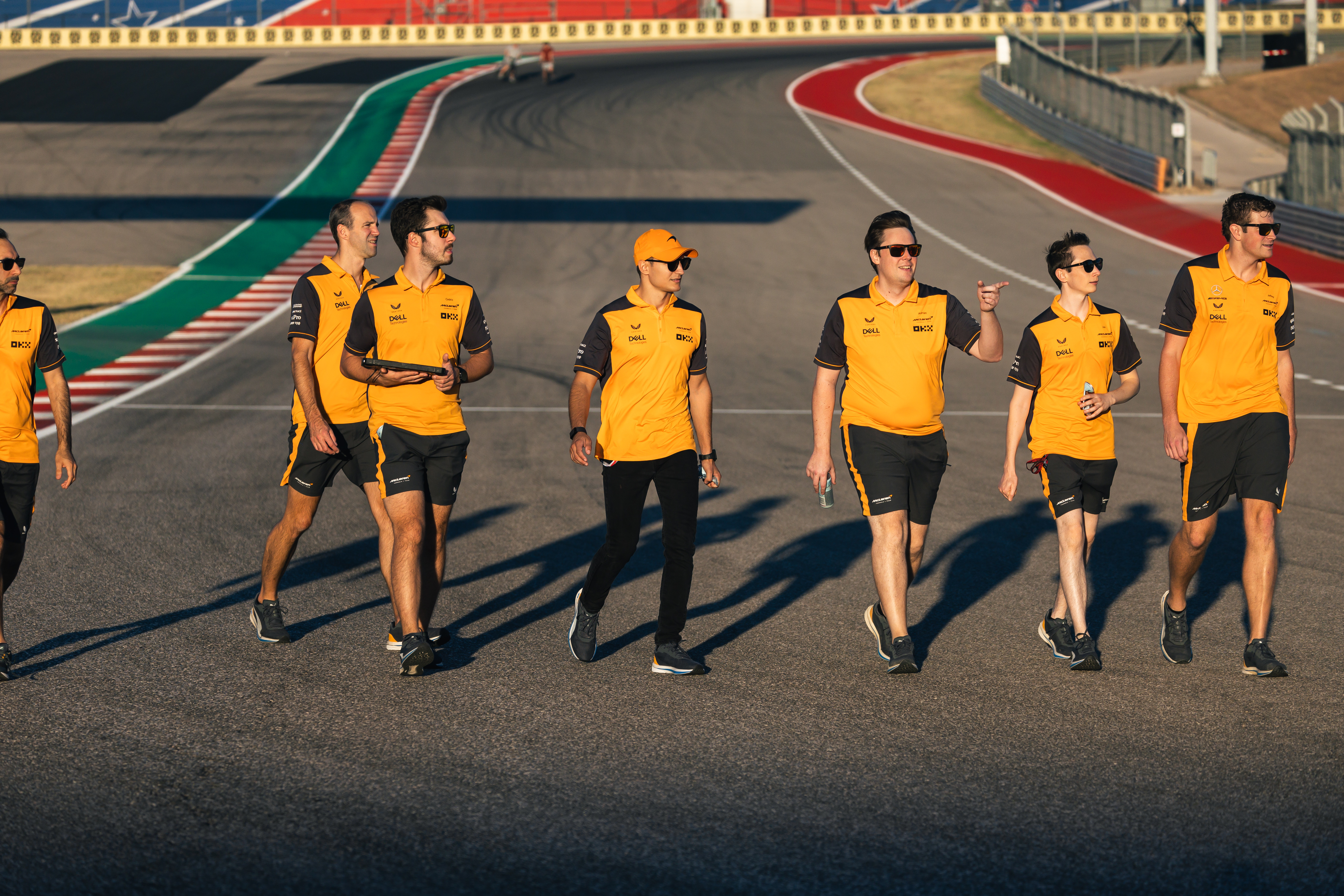 But, Palou made it extremely clear he intended to join McLaren in 2023, and the fact he hasn't been able to do that raises questions about if or when he will in the future.
His Ganassi contract details emerged as part of the lawsuit and revealed he cannot talk to any other teams now about 2024 until September 2023.
So The Race asks Palou, even if he contractually can't say anything yet, has he made a decision in his own mind?
"I know for sure that I'm not going to talk about my future until it's 300% done," he tells The Race just before Christmas.
"I'm looking forward to Christmas, to testing, and to 2023. We'll see."
It's a line delivered with a chuckle, and although it's short, lacking detail and to the point, it says more than the no comment which is what you'd get from most drivers in Palou's situation.
Palou might not be ready to divulge all of his plans yet but his candid answering of questions throughout the contract war that he found himself in the middle of has been admirable.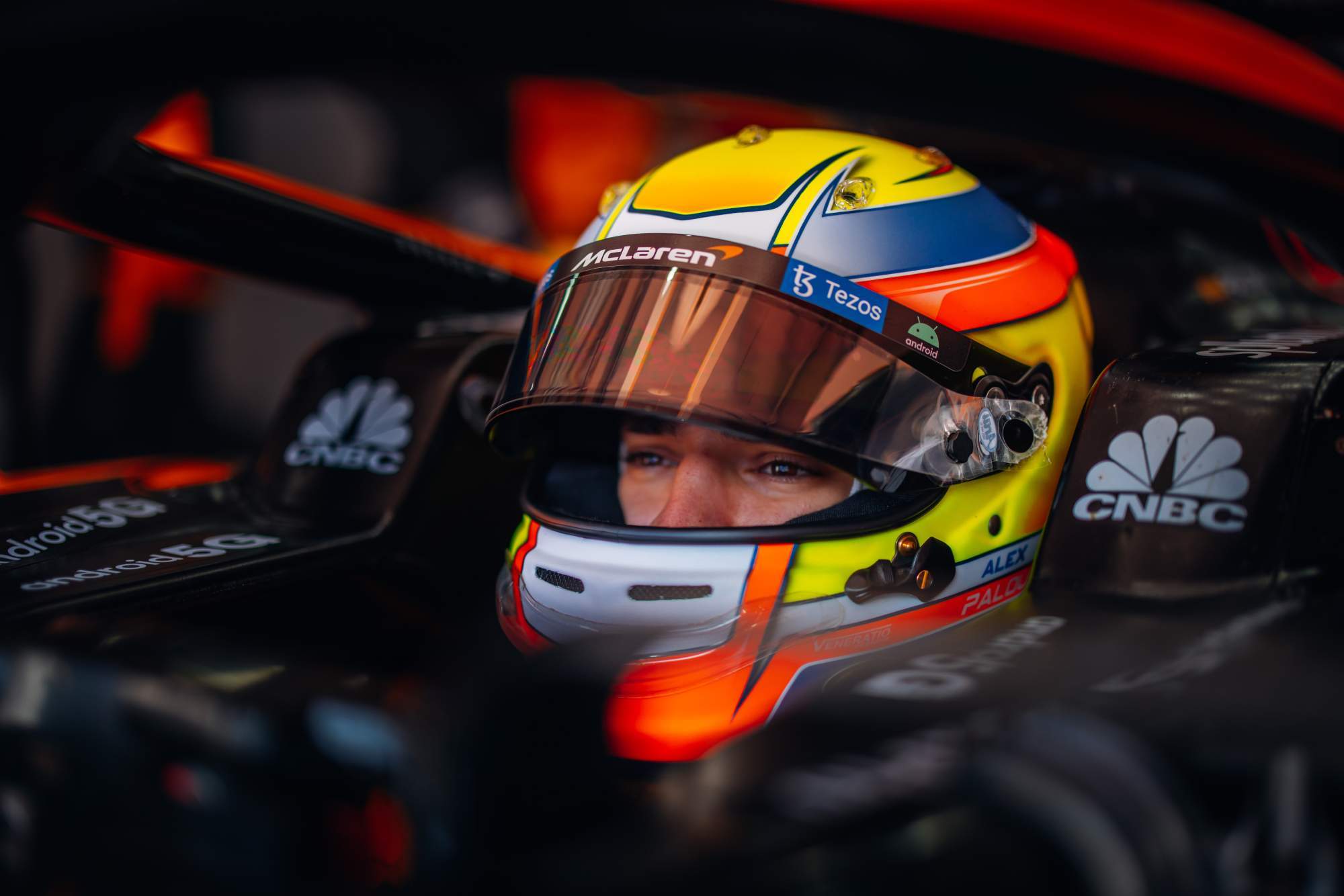 Given he intended to join McLaren for 2023, that has to be the favourite bet for his 2024 destination. Perhaps McLaren's offer of a reserve driver role was preparing him for life with the team or even a dangled carrot to make sure he does join in 2024.
But for now, he's a Chip Ganassi Racing driver.
It perhaps says a lot about Palou that he has been welcomed back at the team with open arms despite everything that happened in those wild four months in 2022. He's now determined to win another championship there before he takes up his F1 role and decides on the next move of his career.